16 Best Things to Do in Denpasar
What is Denpasar Most Famous For?
The main attractions of Denpasar, Bali's provincial capital, include several sites of historical and cultural significance. These range from ancient temples spread throughout the town to museums that house unique artworks and centuries-old treasures. Unlike the popular beach resort areas around the island's south, Denpasar offers a blend of rustic touches and urban features. There are even spots where whole families with kids can have fun.
Denpasar central has a rather bustling scene. But if you travel to the outer fringes, there's a more laidback vibe and you can even find pockets of tranquil nature like swathes of rice fields and mangrove forests. Starting from the heart of the city, you have many interesting sites just short distances away.
What are the best things to do in Denpasar?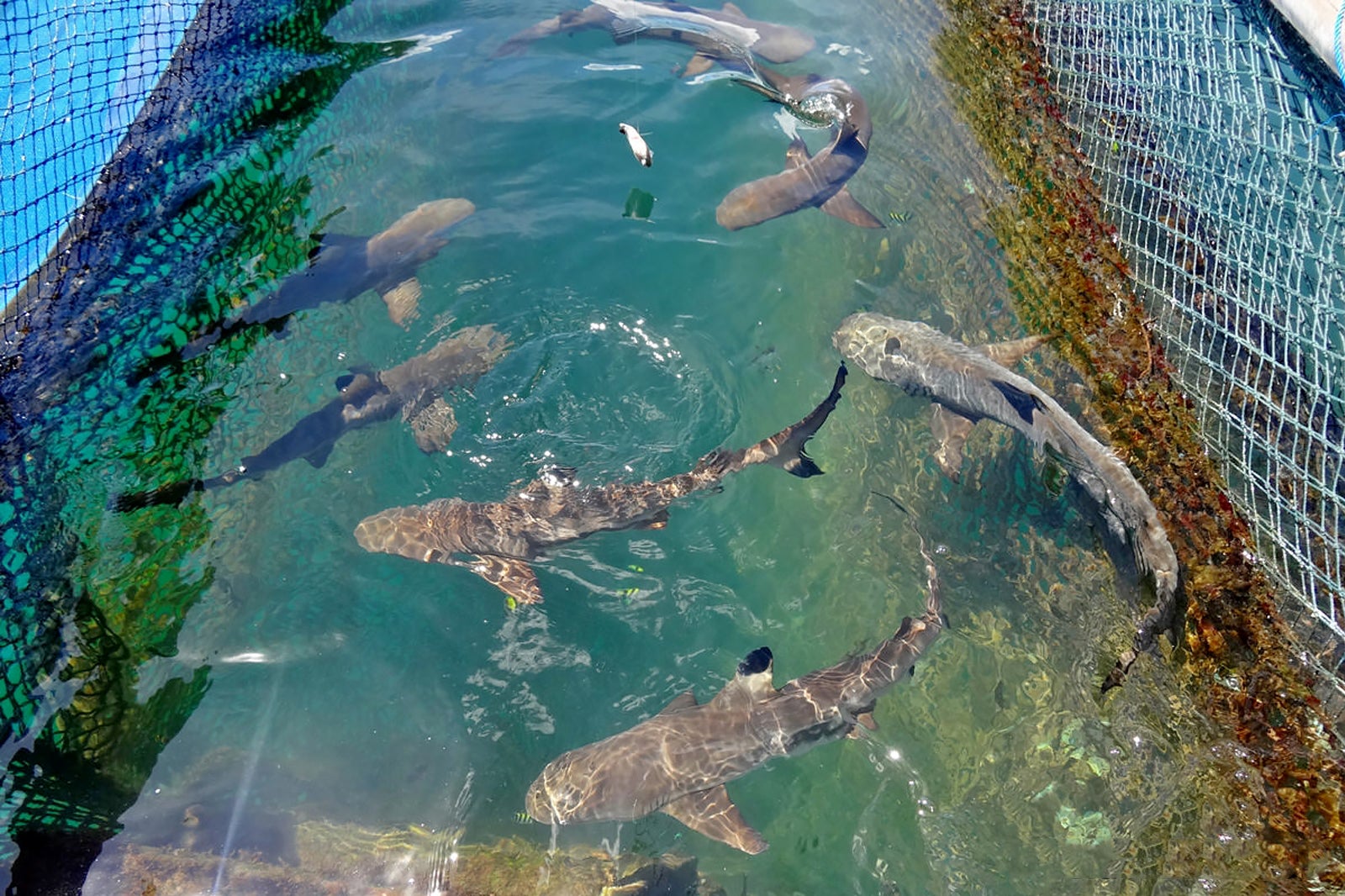 Bali Sharks Eco Adventures has a large pontoon just off Serangan Island in South Denpasar, in which you can swim in... with sharks. The private conservation project also goes by the name Serangan Shark Island Project. It was set out by a Honolulu surfer who decided to embark on a mission to save blacktip and whitetip reef sharks as well as create a cool, one-of-a-kind tour alternative for visitors.
The project works closely with the local fishermen's group of Serangan Island, who bring in their otherwise injured accidental catches to be cared for in the safe 10x10-metre nursery. The sharks are well-fed and quite placid, and swimming with these species is suited for all ages.
Read more
Location: Jalan Tukad Panggawa, Serangan, Denpasar 80229, Indonesia
Open: Daily from 7 am to 3 pm
Phone: +62 (0)361 9655101
2
Turtle Conservation and Education Centre (TCEC)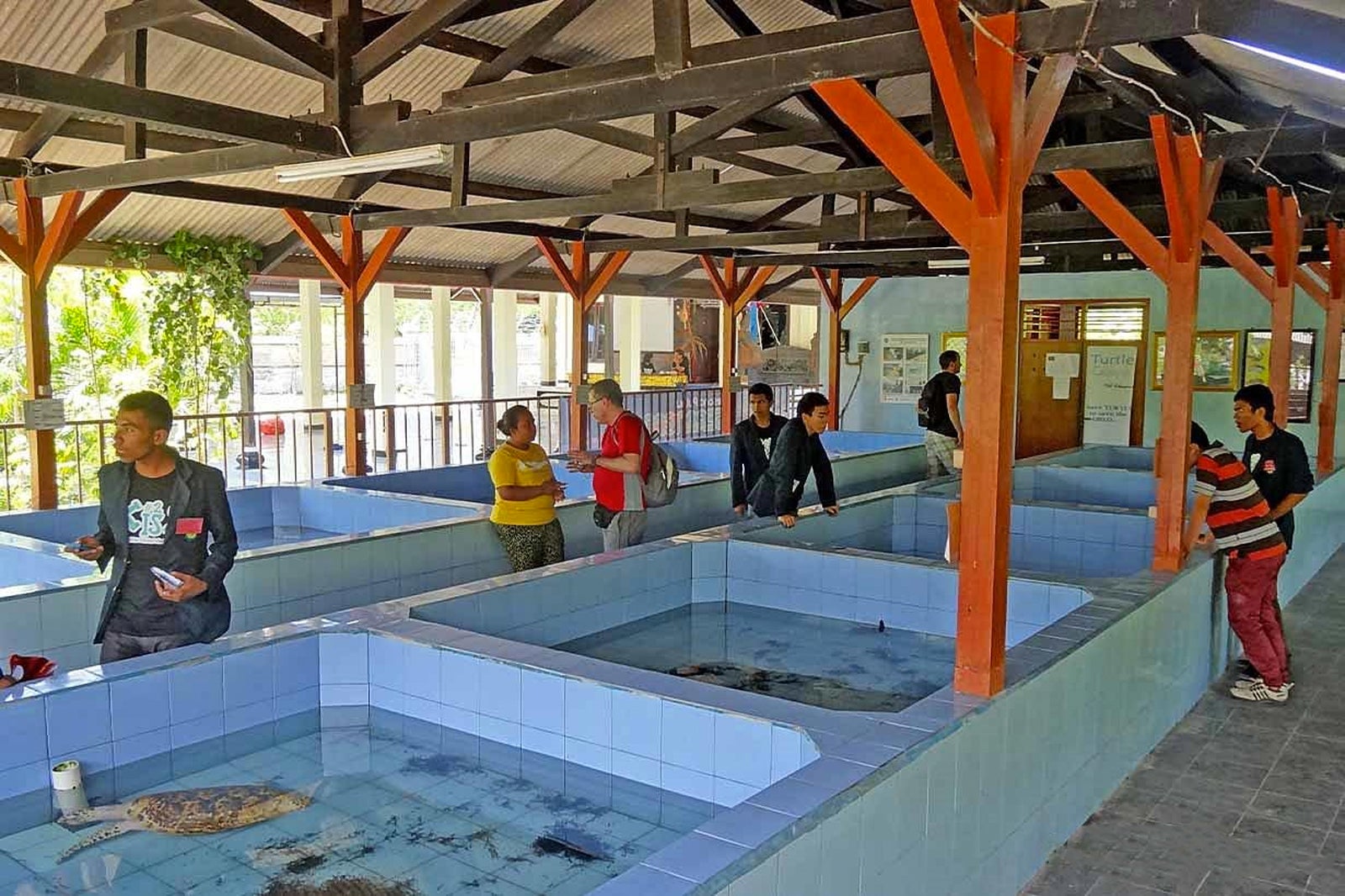 The Turtle Conservation and Education Centre (TCEC) is a hatchery, nursery and sanctuary for sea turtles that are accidentally caught by fishermen around the island of Serangan in South Denpasar. The island was once a breeding ground for sea turtles, which were a traditional commodity among the Balinese in the past. Now, the education and conservation site helps protect the species.
The educational centre is great for kids who wish to see and get to know about these creatures from up close. A shelter houses several pools where turtles are kept according to age, size and species, and are supervised by a team who also provide information and are happy to show you around the pens.
Location: Jalan Tukad Panggawa, Serangan, Denpasar 80229, Indonesia
Open: Daily from 9 am to 5 pm
Phone: +62 (0)361 8577881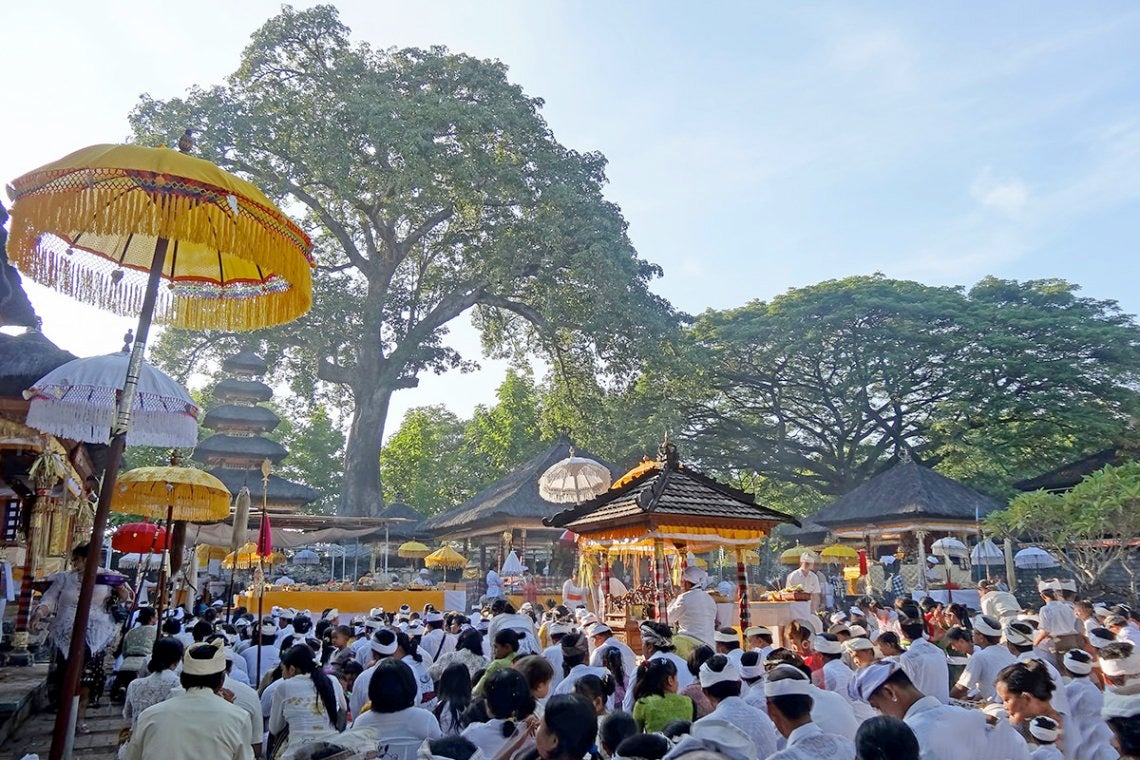 Sakenan Temple, referred to locally as Pura Sakenan, is one of the most important temples in South Bali. The temple is located on Serangan Island and consists of 2 main temple complexes, each featuring old coral stones that were used in place of bricks in the old days.
Before the road that connects the temple to the Bali mainland was built, in the past, pilgrims would walk over the mangrove marshes at low tide or cross over the calm waters on traditional wooden boats during Sakenan's piodalan temple anniversaries. Nowadays, the celebration is still worth seeing. It coincides with the day of Kuningan, a week after Galungan which is a major religious holiday in Bali.
Read more
Location: Jalan Pulau Serangan, Serangan, Denpasar, Bali 80229, Indonesia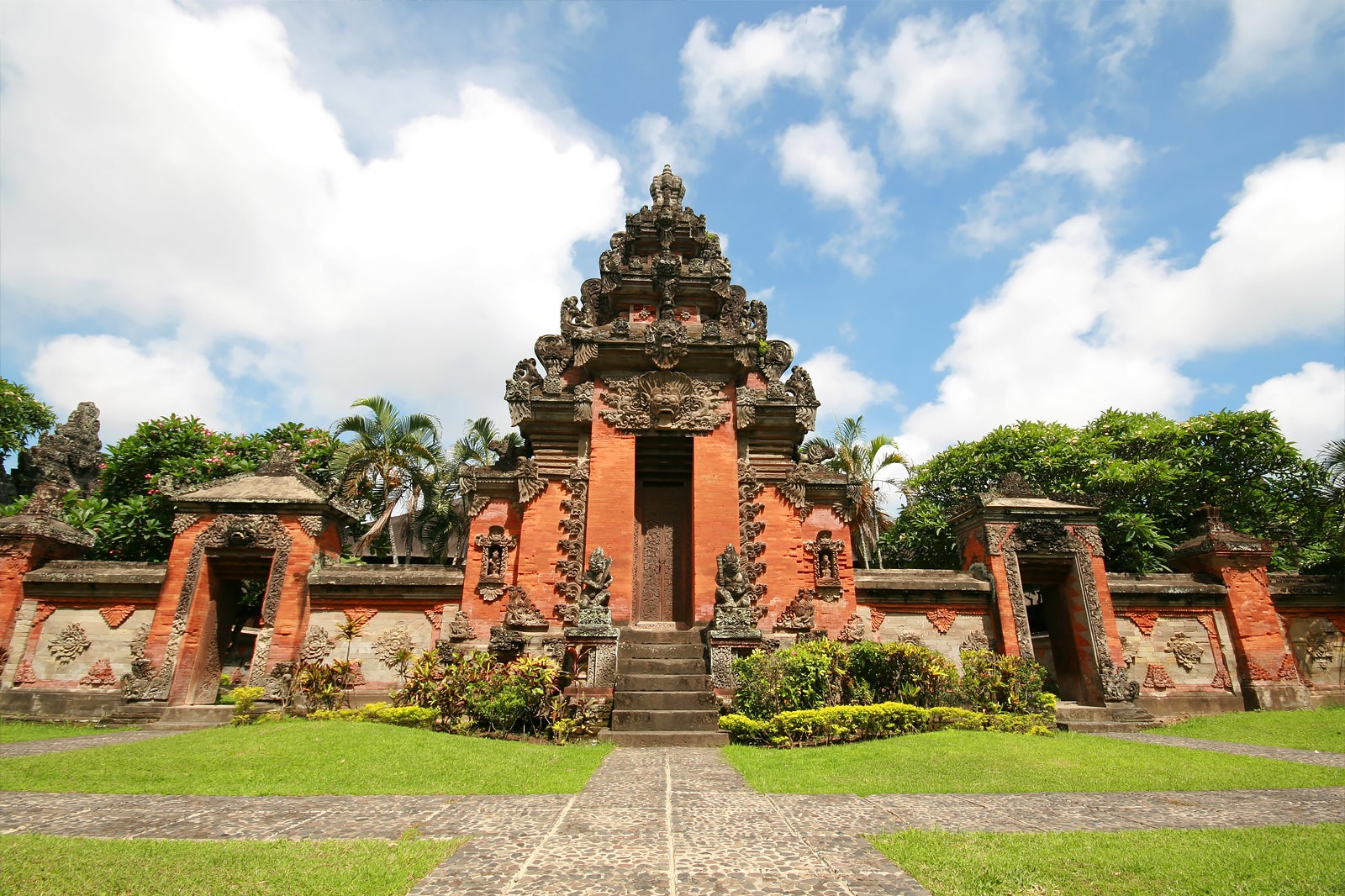 Museum Negeri Propinsi Bali (Bali Provincial Public Museum) is the oldest museum on the island and houses over 10,000 exhibits. Its main building showcases amazing Balinese architecture. The museum overlooks the square which marks the historical site of the Badung War in 1906 when the Dutch invaded Denpasar.
Inside, you'll find 3 separate pavilions named after Bali's largest regencies, each housing collections that range from art and ethnography, ancient inscriptions, agricultural tools and weapons to paintings, wayang kulit (shadow puppets) and more. You can easily find it adjacent to the Denpasar mayor's office and the Puputan Badung civic square (otherwise locally referred to as Lapangan Puputan Badung I Gusti Ngurah Made Agung).
Read more
Location: Jalan Mayor Wisnu No.1, Dangin Puri, Denpasar, Bali 80232, Indonesia
Open: Saturday–Thursday from 8 am to 4 pm, Fridays from 8 am to 1 pm
Phone: +62 (0)361 222680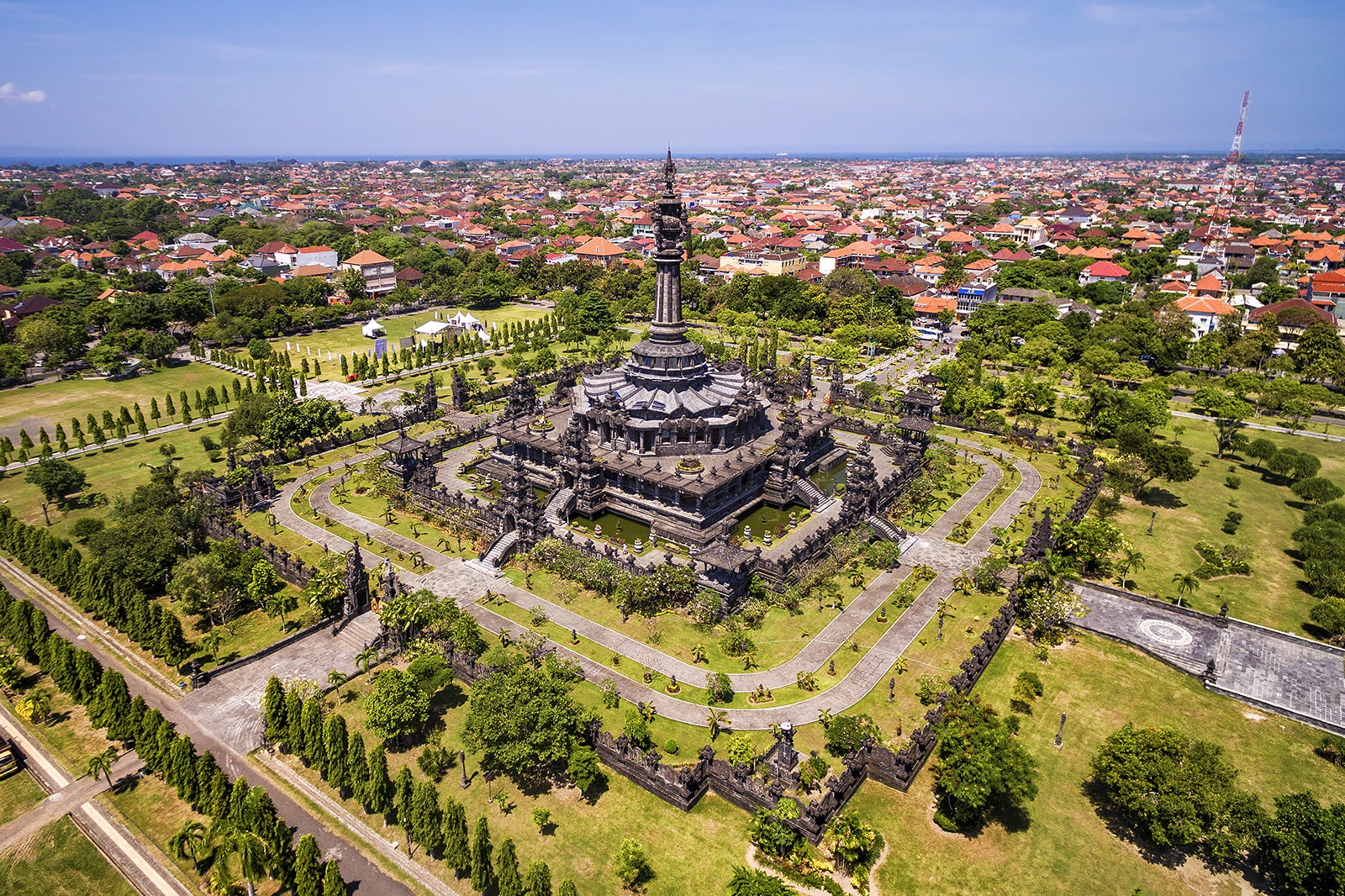 The Bajra Sandhi Monument is the centrepiece of the vast civic square known as Lapangan Niti Mandala Renon, which is right in front of the Bali governor's office. The monument houses a diorama gallery on its upper floor, where you can glimpse into Balinese history dating back to 3,000 BC and up to the people's struggle against the Dutch during the fight for Indonesia's independence.
The monument also features stunning Balinese architecture in its exteriors. Surrounded by tall trees and well-kept gardens, this majestic landmark is a favourite photo location besides being a weekend recreational place among local residents. On clear days, you can enjoy Denpasar's cityscape from the Utamaning Utama Mandala section on its 3rd floor.
Read more
Location: Jalan Raya Puputan No.142, Panjer, Denpasar, Bali 80234, Indonesia
Open: Monday–Saturday from 8 am to 6 pm, Sunday from 10 am to 6 pm
Phone: +62 (0)361 264517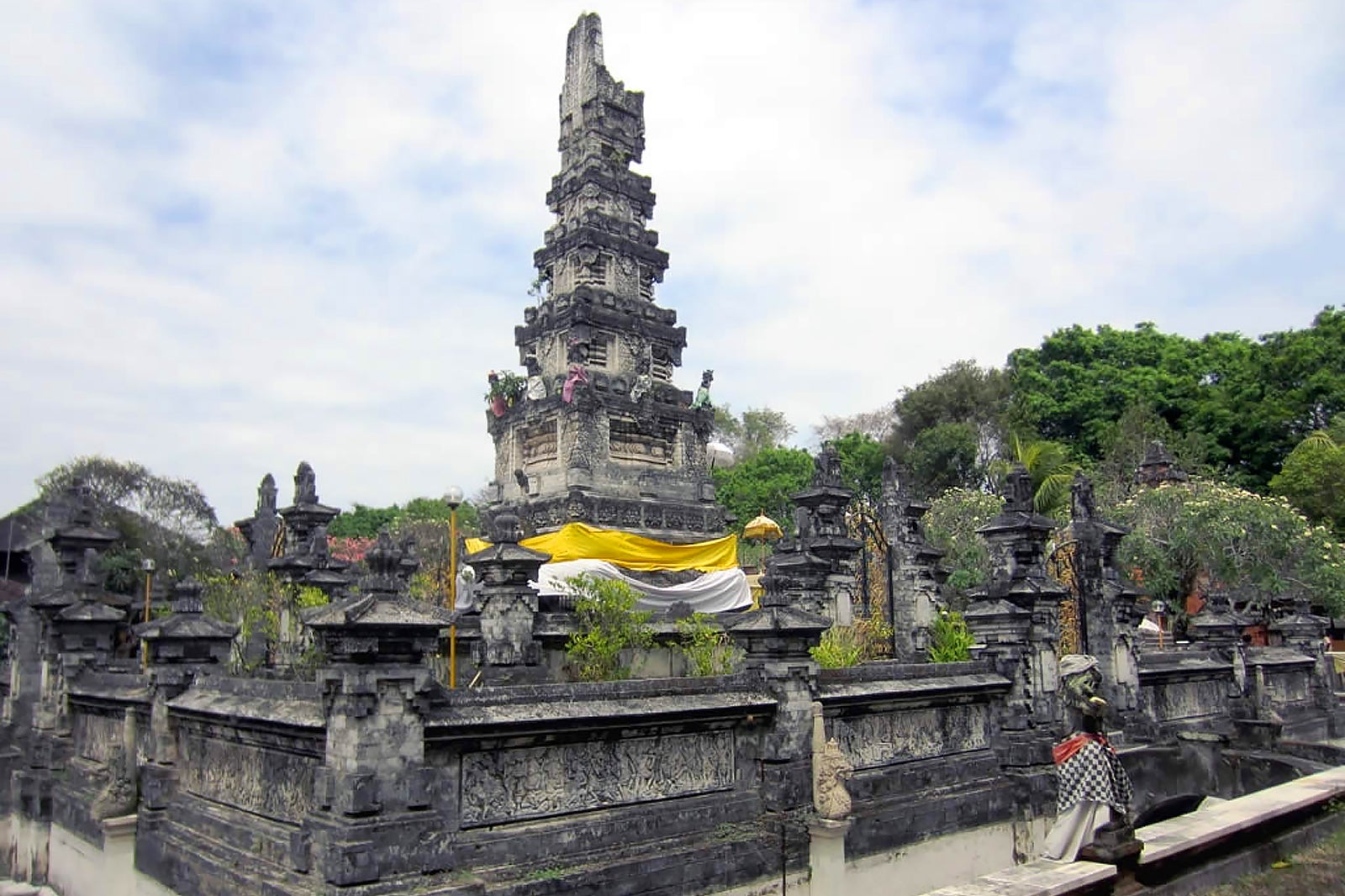 Jagatnatha Temple is part of the complex that forms the focal point of Denpasar, together with the Bali Provincial Museum and the Denpasar Puputan Square. This historical site underwent a series of renovations over time, and now features a towering central Padmasana shrine in bright white.
Inside the temple walls, you can still see remnants of the Jagatnatha's older days. These include well-preserved carvings and stone motifs that depict various episodes from the Ramayana epic. Major temple prayers are usually held every evening of Purnama or full moon, attended by locals who reside in various areas in Denpasar.
Location: Jalan Surapati, Dangin Puri, Denpasar, Bali 80232, Indonesia
Phone: +62 (0)361 431229
photo by David Stanley (CC BY 2.0) modified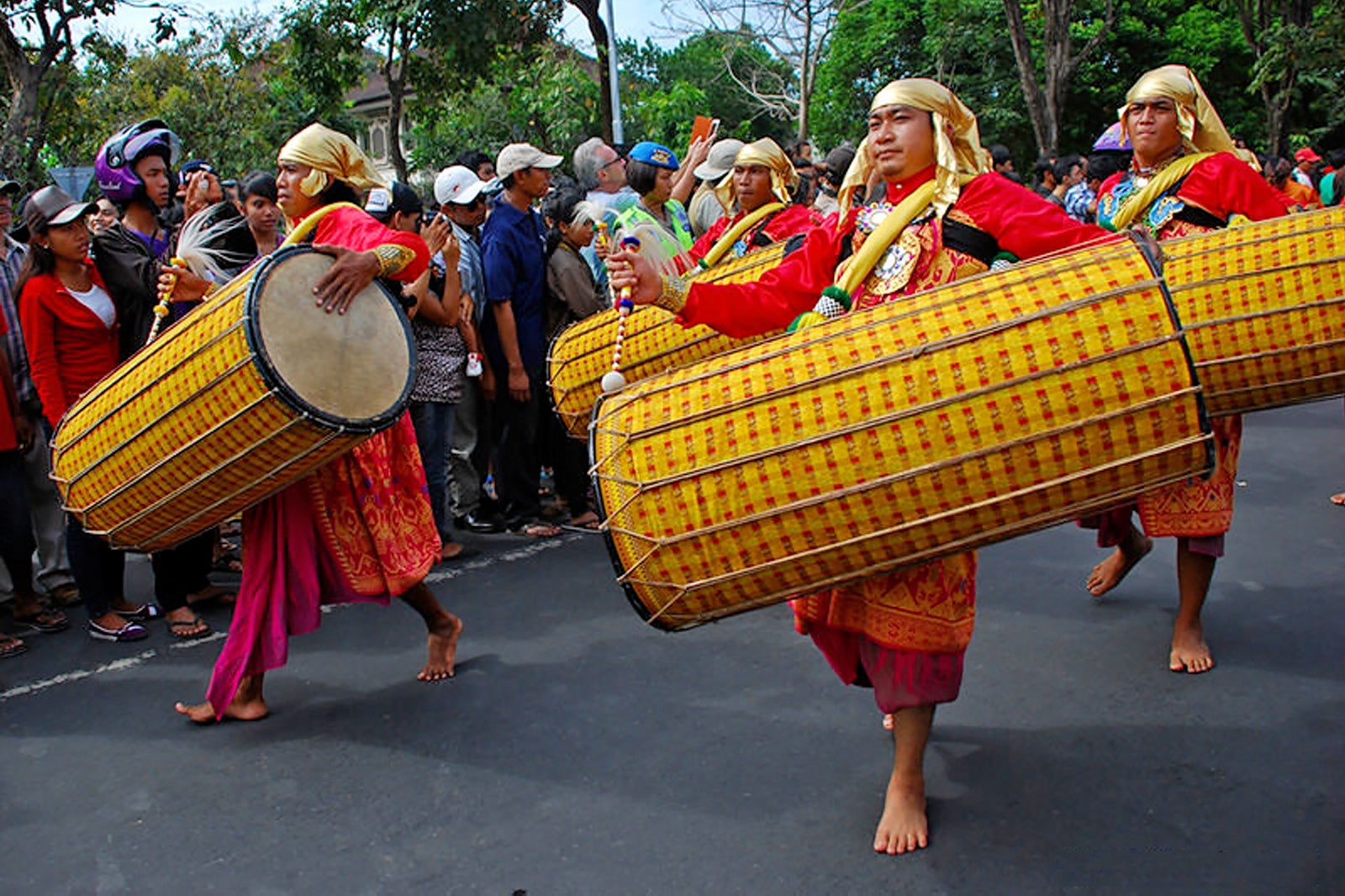 Denpasar's Taman Werdhi Budaya, simply referred to as Denpasar Arts Centre, is the main venue of the annual Bali Arts Festival. During the festival, usually held from July to August every year, the arts centre hosts various week-long exhibits and live art performances in several indoor and outdoor auditoriums and amphitheatres.
The main open-air Ardhacandra amphitheatre also regularly hosts modern concerts and events on special occasions. On any normal day, the complex is a great stopover on tours to the city, with its magnificent sculptures, leafy gardens and stunning Balinese architectural features. Next door is the Denpasar Institute of Arts, where you can take a peek as art students rehearse their traditional and contemporary dance routines.
Read more
Location: Jalan Nusa Indah No.1, Panjer, Denpasar, Bali 80236, Indonesia
Open: Monday–Saturday from 7.30 am to 3.30 pm, Friday from 7.30 am to 1 pm (closed on Sundays)
Phone: +62 (0)361 227176
8
Kertalangu Cultural Village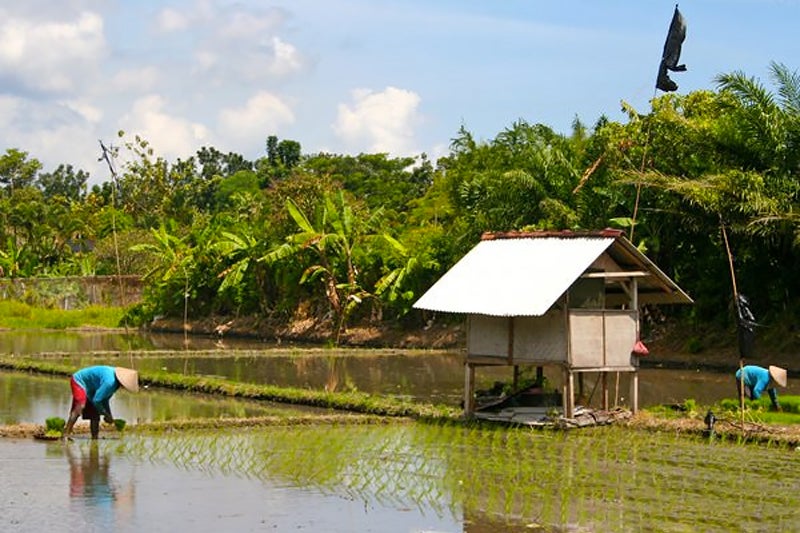 Desa Budaya Kertalangu (Kertalangu Cultural Village) is a locally run recreational site on the eastern outskirts of Denpasar. It has green paddies looked after by the local village farmers, an outdoor activity centre, spas, various restaurants, shops and a freshwater fishing arena. The 'village' covers 80 hectares with pathways connecting tenants who occupy their own unique enclosures made from wooden houses and straw huts.
Among the activities on offer here are horse riding, woodcarving, traditional Balinese dancing lessons and painting. A convenience store and souvenir shop is located near the entrance, offering items at attractive prices. At the heart of the village, you can also find a world peace monument in well-manicured gardens alongside sculptures of world figures.
Location: Jalan By Pass Ngurah Rai No.88, Kesiman Kertalangu, Denpasar, Bali 80237, Indonesia
Open: Daily from 8 am to 10 pm
Phone: +62 (0)361 461727
9
Ngurah Rai Mangrove Forest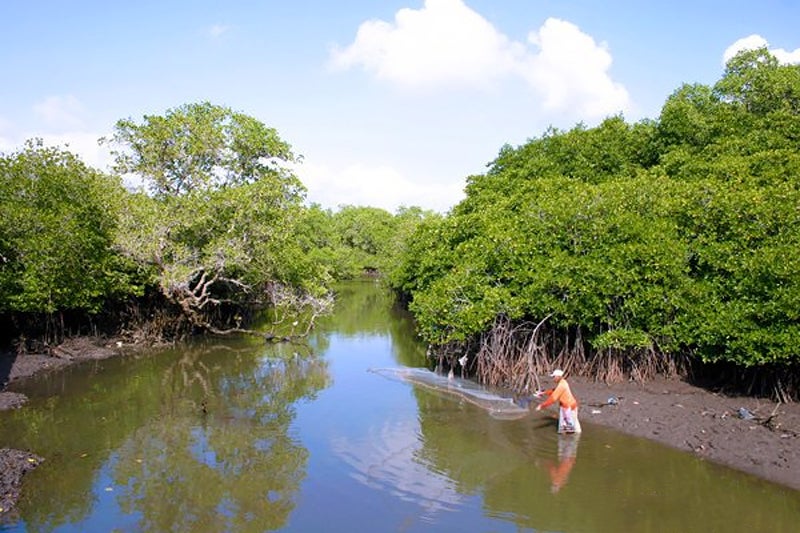 Taman Hutan Raya Ngurah Rai (Ngurah Rai Mangrove Forest) is Bali's largest mangrove forest. It covers most of the southern coastline of Denpasar, in the village of Pemogan. The forest borders the busy tourist resorts of Sanur and Kuta, but is a soothing oasis where you can momentarily escape from the crowds.
The forest covers about 1,375 hectares of land with 200 hectares utilised for recreational facilities, complete with wooden tracks where you can enjoy leisurely walks through lush scenes filled with nature sounds. Deep within the forest are several shelters where you can sit down and enjoy the fresh air. Climb up the 2 25-metre-tall watchtowers for great views over the forest.
Location: Jalan By Pass Ngurah Rai No.88X, Pemogan, Denpasar, Bali 80361, Indonesia
Open: Daily from 8 am to 6 pm
Phone: +62 (0)361 720063
10
I AM Bali 3D Interactive Art Museum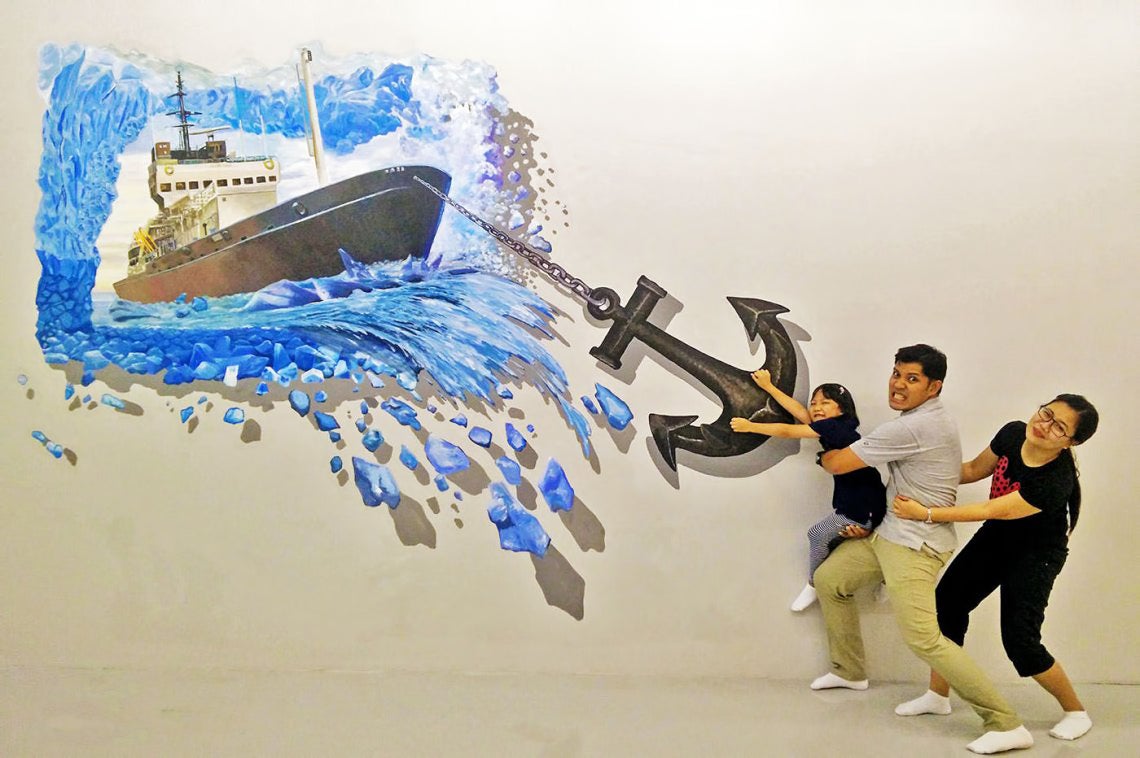 I AM Bali 3D Museum is one of the most fun places to spend a half-day out with family and friends in Bali's provincial capital of Denpasar. This fun and interactive art gallery is located right under the city's major landmark, the Bajra Sandhi Museum in Puputan Square. It houses dozens of different 3-dimensional trick-art murals to experiment with together.
Themes range from rural Bali and agricultural life to popular culture and children's themes such as Disney characters and Pokémon. To get inside, you'll need to locate the gates at the southern side of the monument's base, where the fun immediately starts – the whole hallway is elaborately painted to resemble the 'Platform 9 3/4' from Harry Potter.
Location: Bajra Sandhi Monument Ground Floor, Jalan Raya Puputan, Denpasar, Bali 80234, Indonesia
Open: Daily from 9 am to 7.15 pm
Phone: +62 (0)361 4749838
11
Maospahit Gerenceng Temple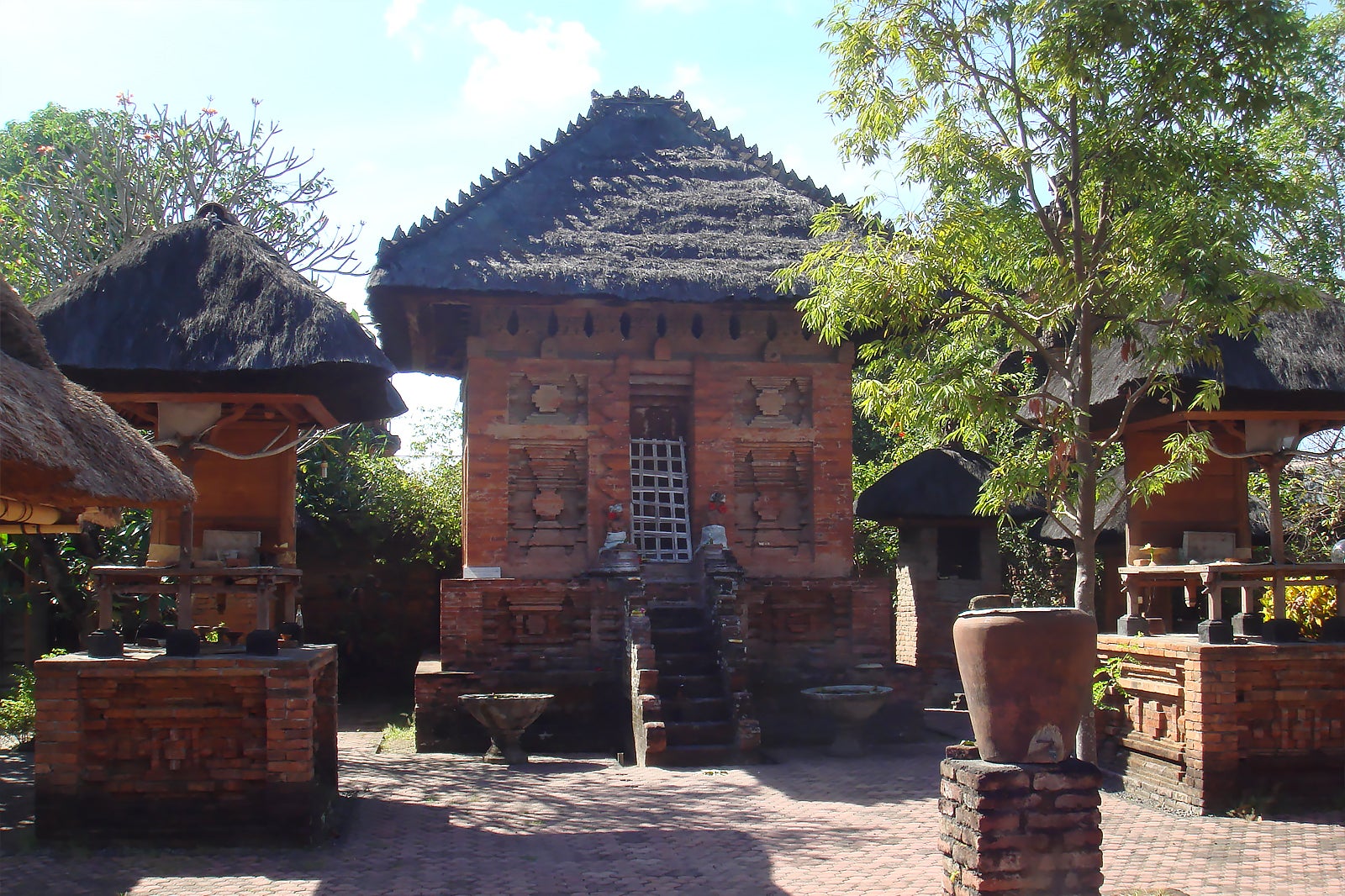 Maospahit Gerenceng Temple is a cultural heritage site in Denpasar, founded during the time of the Majapahit Empire. Apart from its significant brick design, the 4 terracotta and 2 dwarapala figures of different deities inside as well as the reliefs take you back in time.
On the left and the right side of the candi bentar (split gate) are the reliefs of the garuda (the Hindu mythical bird) and other characters, while the candi kurung (covered gate) of the temple features decorations resembling the head of a bird and a mask. Mind that the main entrance is only opened during festivals and ceremonies.
Location: Jalan Sutomo No.6, Pemecutan Kaja, Denpasar, Bali 80231, Indonesia
photo by PHGCOM (CC BY-SA 3.0) modified
12
Tambangan Badung Temple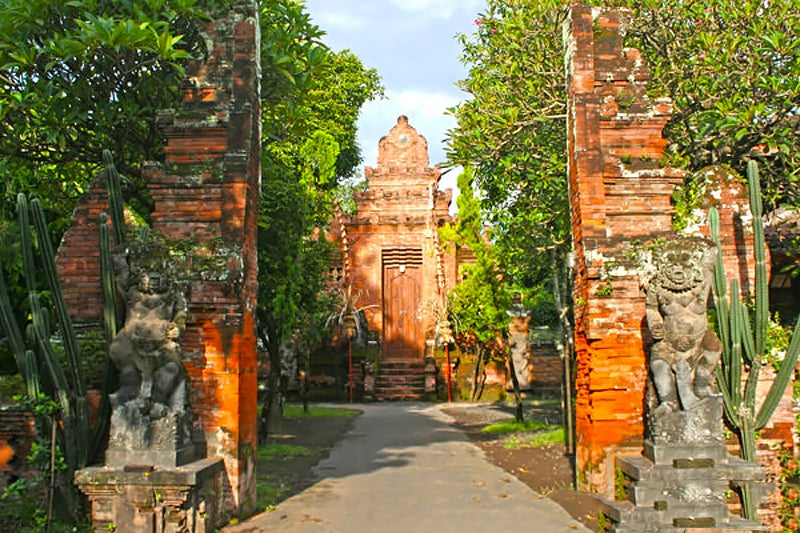 Tambangan Badung is a temple of great historical value in the heart of Denpasar. It's located adjacent to the bustling traditional market of Pemedilan, along Jalan Gunung Batur, and stood in existence long before the Anglurah Pemecutan of the Peceutan dynasty rose to power. The temple had undergone a series of expansions in the past and the current caretaker is the royal family of the Puri Agung Pemecutan.
Covering 2 hectares, Tambangan Badung is divided into 3 mandalas with the most number of shrines being in the utama mandala or the main circle. At the first mandala and facing the morning market, there are 2 cannons named 'gora' and 'gori' adorning the outermost temple gate.
Location: Jalan Gunung Batur, Pemecutan, Denpasar, Bali 80112, Indonesia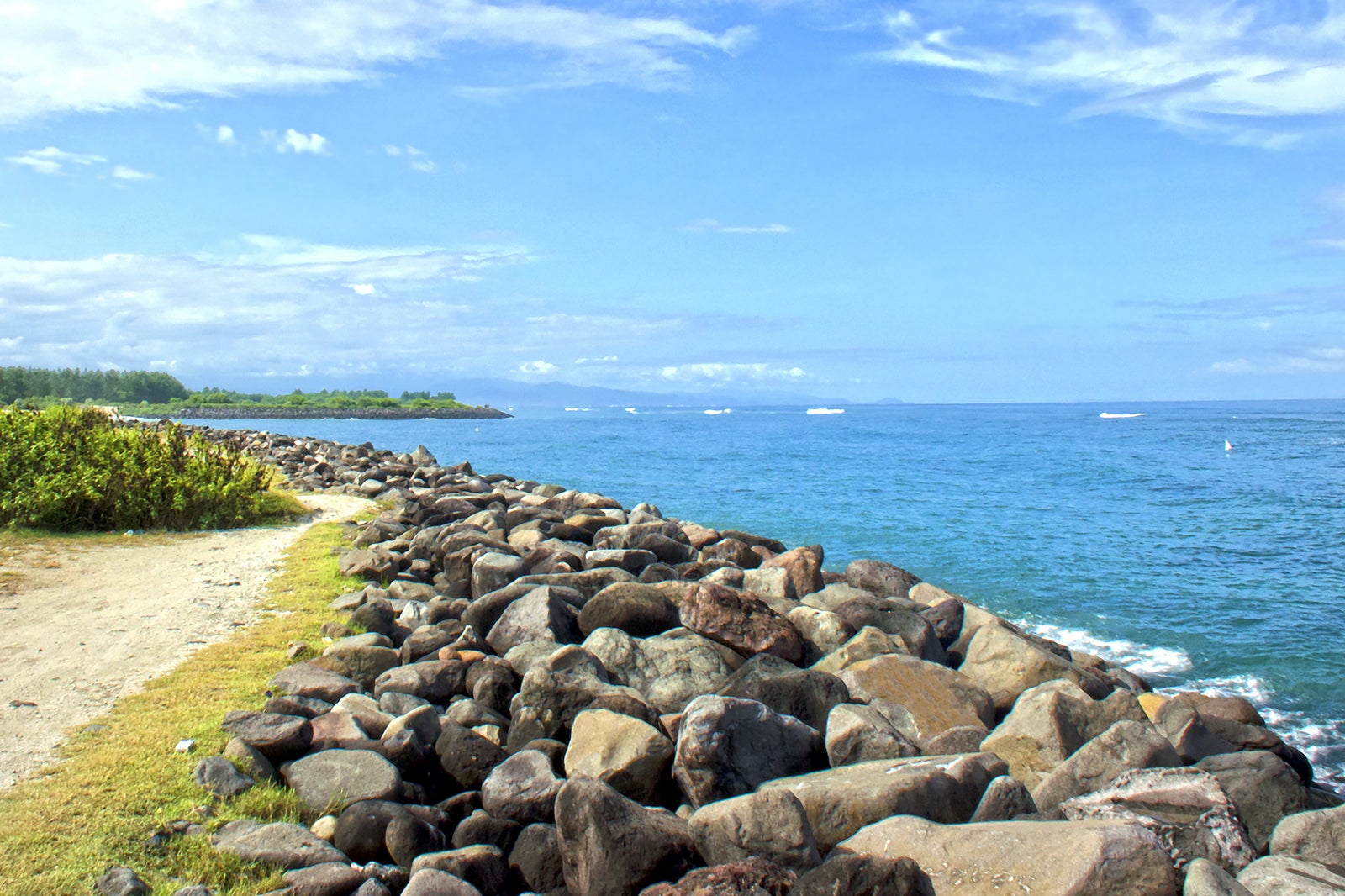 Serangan Beach is a small coastal stretch on the south-eastern shore of Serangan Island in southern Denpasar. Due to its secluded location, this white coral sand beach is often uncrowded as it is slightly off-the-beaten-path for most visitors.
The beach formed as a result of land reclamation following an ambitious, but controversial, island development project that was extensively carried out in the late 90s. Nowadays, it's a favourite spot for quiet beachgoers who are looking for a relaxing and exotic seascape to escape to. Many locals often bring fishing poles to Serangan Beach, while others enjoy a run, walk, or bike ride along the beachfront pathway.
Location: Serangan Island, Denpasar, Bali, Indonesia
14
Sari Wisata Budaya Barong Dance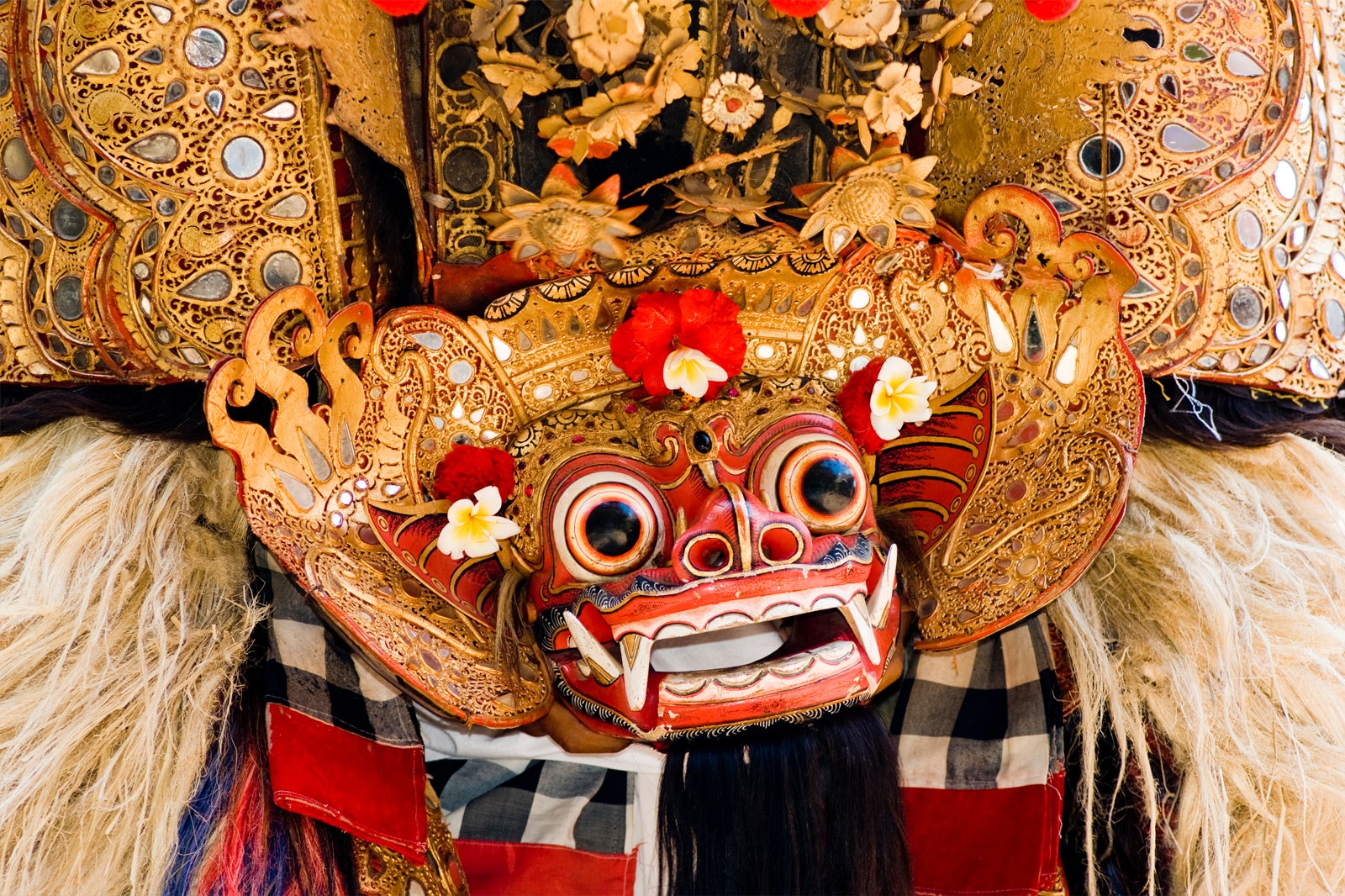 Sari Wisata Budaya in the village of Suwung Kauh, east of Kuta, features an amphitheatre where the Barong and kris dagger dances are shown. Pamphlets are handed out before the show, which explains the episodes of the performances inspired by the legendary Calonarang tale of the struggle between the powers of good and evil, represented by the 2 main characters known as the Barong and Rangda.
The Barong is a mythical lion that has a close resemblance to those of the Chinese dragon dance troupes, but with more elaborate features. A lively gamelan orchestra accompanies the dances and photo sessions with the performers onstage follow after the show. Shows are held in the morning, starting at 9.30am for approximately an hour.
Location: Jalan Griya Anyar No.25B, Pemogan, Denpasar, Bali 80221, Indonesia
Open: Daily from 8 am to 10.15 am
15
Fingerprint Painting Museum
Museum Lukisan Sidik Jari (Fingerprint Painting Museum) is a home residence and art gallery that showcases the private collection of I Gusti Ngurah Gede Pemecutan. The artist is a member of the Denpasar royal family and is well noted for his unique painting technique – applying a variety of colourful dots and strokes on canvas with only his fingers as his working brush.
The gallery is located on Jalan Hayam Wuruk, east of the Denpasar main hub. Among his personal collections are oil paintings that predate 1967 when he invented the technique. A vast gallery exhibits his newer fingerprint paintings and an adjacent open pavilion offers painting and Balinese dance classes.
Location: Jalan Hayam Wuruk, Panjer, Denpasar, Bali 80239, Indonesia
Open: Monday–Saturday from 8 am to 4 pm (closed on Sundays)
Phone: +62 (0)361 235115
Upside Down World Bali is where you can enter specially designed rooms whose décor and furniture are simply, and deliberately, the wrong way up. Your fun day out here with your partner, friends or family and strike many whacky poses. Simply flip your taken photos and they'll look like you're doing gravity-defying stunts.
It helps if you know how to set up poses and take the best angles. A tripod is also helpful ensuring everyone's in the frame. The staff can guide you through the disorientating rooms, suggest the most common poses that people take if you can't think of your own, and even take the shot for you. A couple of the rooms feature 3D art for added fun.
Location: Jalan By Pass Ngurah Rai No.762, Pemogan, Denpasar, Bali 80221, Indonesia
Open: Daily from 9 am to 8 pm
Phone: +62 (0)361 8473053