The Philippines boasts of some of the most unique and mystical natural wonders, but none can match the popularity of the Chocolate Hills. They form the major tourist attraction in the central island of Bohol, otherwise known for its exotic beaches. These hills constitute an unusual geographical formation and still bewilder people all around the world. You can explore roughly 2,000 individual hills spread out over 50 sq km, close to the towns of Batuan, Sagbayan, and Carmen.
The Chocolate Hills - one of the highlights of 15 Best Things to do in Bohol Island (Read all about Bohol here)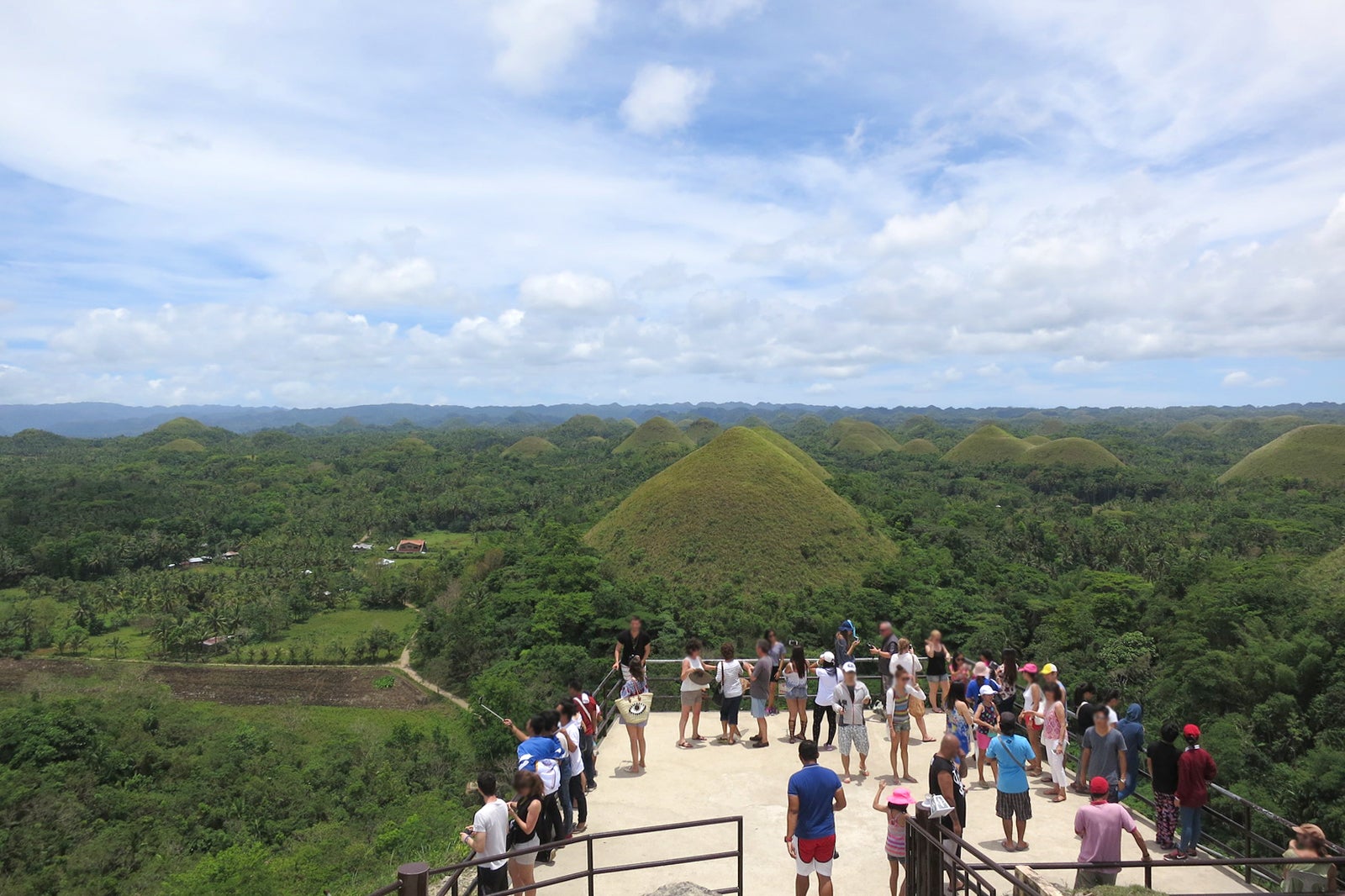 Highlights and features of the Chocolate Hills
Averaging 30 to 50 metres high, the highest peaks measure 120 metres. They are generally conical in shape and tend to be mostly symmetrical. Although they are covered in grass throughout the year, it turns chocolate brown during the hot dry season, thereby transforming the entire region into seemingly unending rows of 'chocolate kisses' and justifying the name.
One of the many legends that try to explain the odd features of the Chocolate Hills tells of 2 giants who, during a fight, threw sand and stones at one another. When the fight ended, they ended their rivalry and became friends, departing from the island. What lay behind was the mess. More logical explanations suggested that the hills might have been exposed limestone karst formations that have experienced weathering.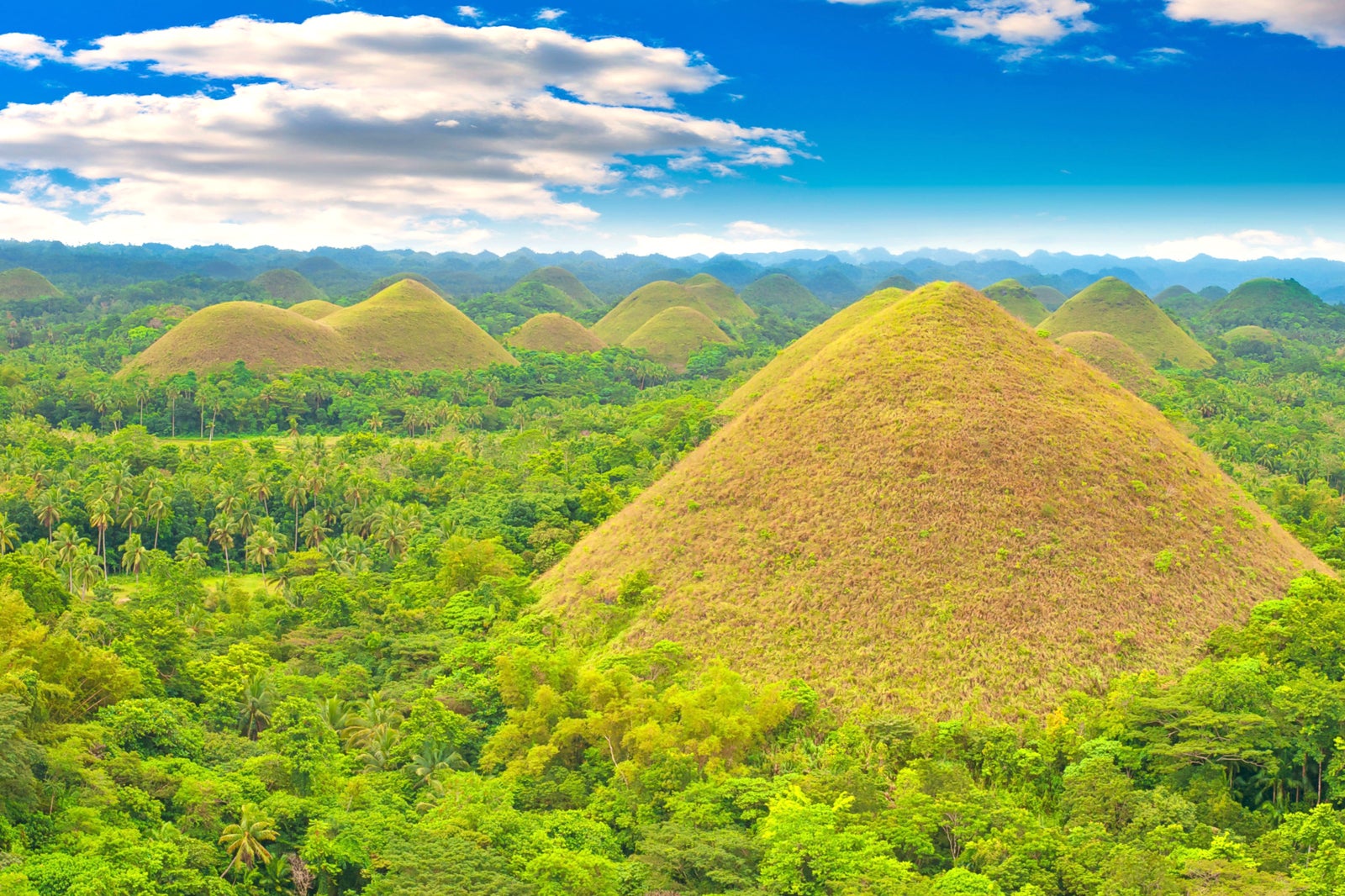 It's largely due to this attraction that Bohol has been converted into a hot and happening tourist location.
The land between the hills is generally used for the cultivation of crops like rice, while 2 of the hills have been developed for tourists. One of them – the Sagbayan Peak – offers an unobstructed view of the other hills. The other – the Chocolate Hills Complex – has been developed into a hill complex, located near the city of Carmen. It's basically a government-operated and owned resort, which presents 360 degrees of panoramic views.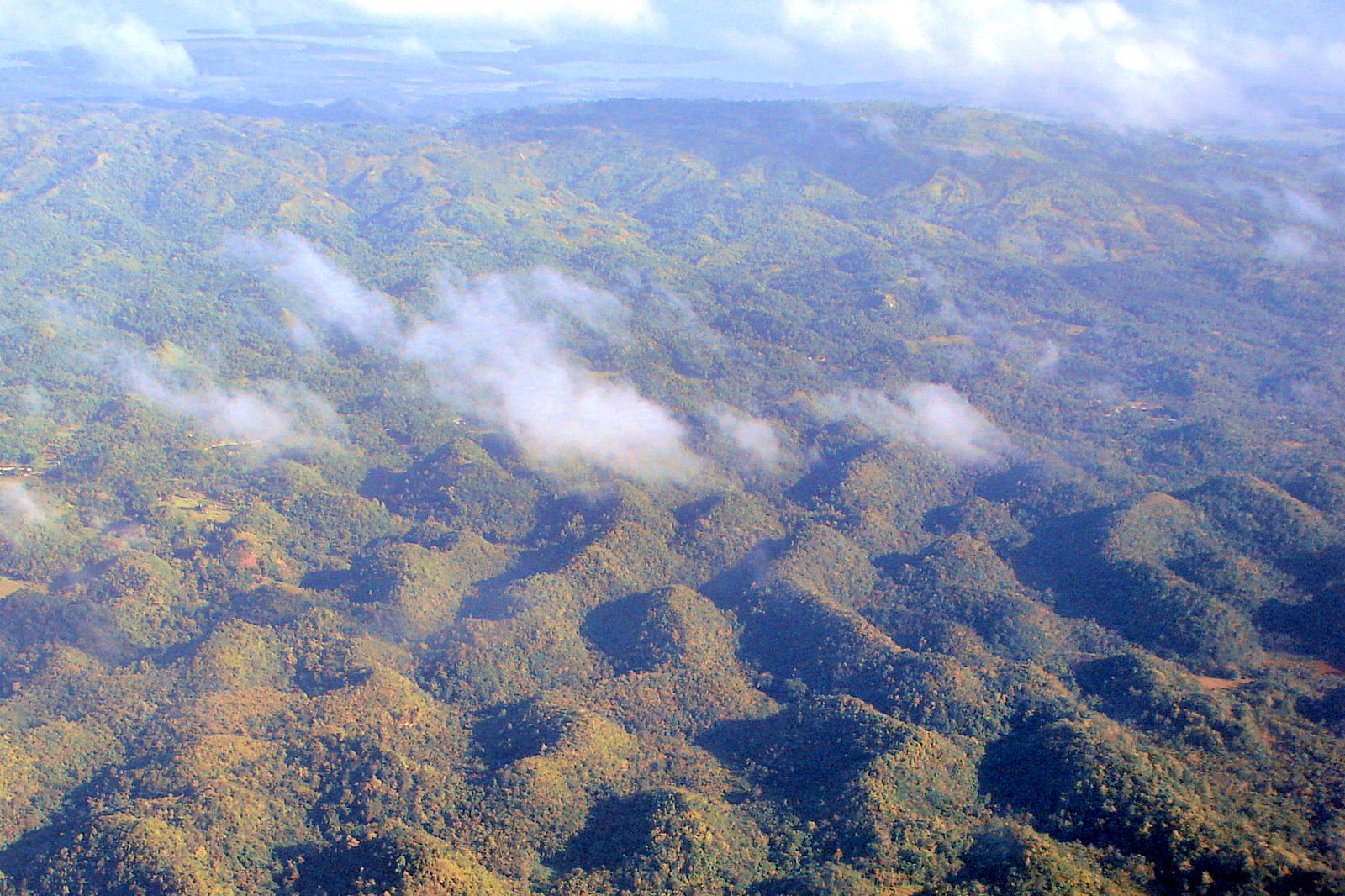 The Chocolate Hills
Back to top