8 Best Places to Go Shopping in Incheon
Where to Shop and What to Buy in Incheon
Incheon's shopping options range from traditional markets to modern multistorey complexes. For fresh seafood, visit the Incheon Complex Fish Market, Soraepogu Fish Market, or one of many ports in Incheon. If you want to get a sense of the bustle of traditional markets or the simplicity of 5-day markets, check out Sinpo International Market or Bupyeong Market.
The many shopping complexes in Songdo International Business District (Songdo IBD) welcome and entertain shopping enthusiasts year-round. Check out our guide to the best places to go shopping in Incheon.
1
Sinpo International Market
Sinpo International Market in Incheon is a traditional market with a long history. After the Port of Incheon opened, the market was formed by foreigners who settled down near the current-day Freedom Park area. The market is organised by sections, such as seafood, meat, vegetables, side dishes, or household goods.
Sinpo International Market actually became known as a tourist attraction because of its wide variety of food. It's a snack lover's paradise where you can start with sweet-and-spicy fried chicken (dak-gangjeong), knife-cut wheat flour noodles (kalguksu), and dumplings (mandu) and finish with balloon bread (gonggal-bbang) and tarts. Be sure to include the nearby Freedom Park and Chinatown areas in your itinerary.
Location: 11-5 Uhyeon-ro 49 beon-gil, Jung-gu, Incheon, South Korea
Open: Daily from 10 am to 9.30 pm
Phone: +82 (0)32-772-5997
photo by siska maria eviline (CC BY-SA 2.0) modified
2
Incheon Complex Fish Market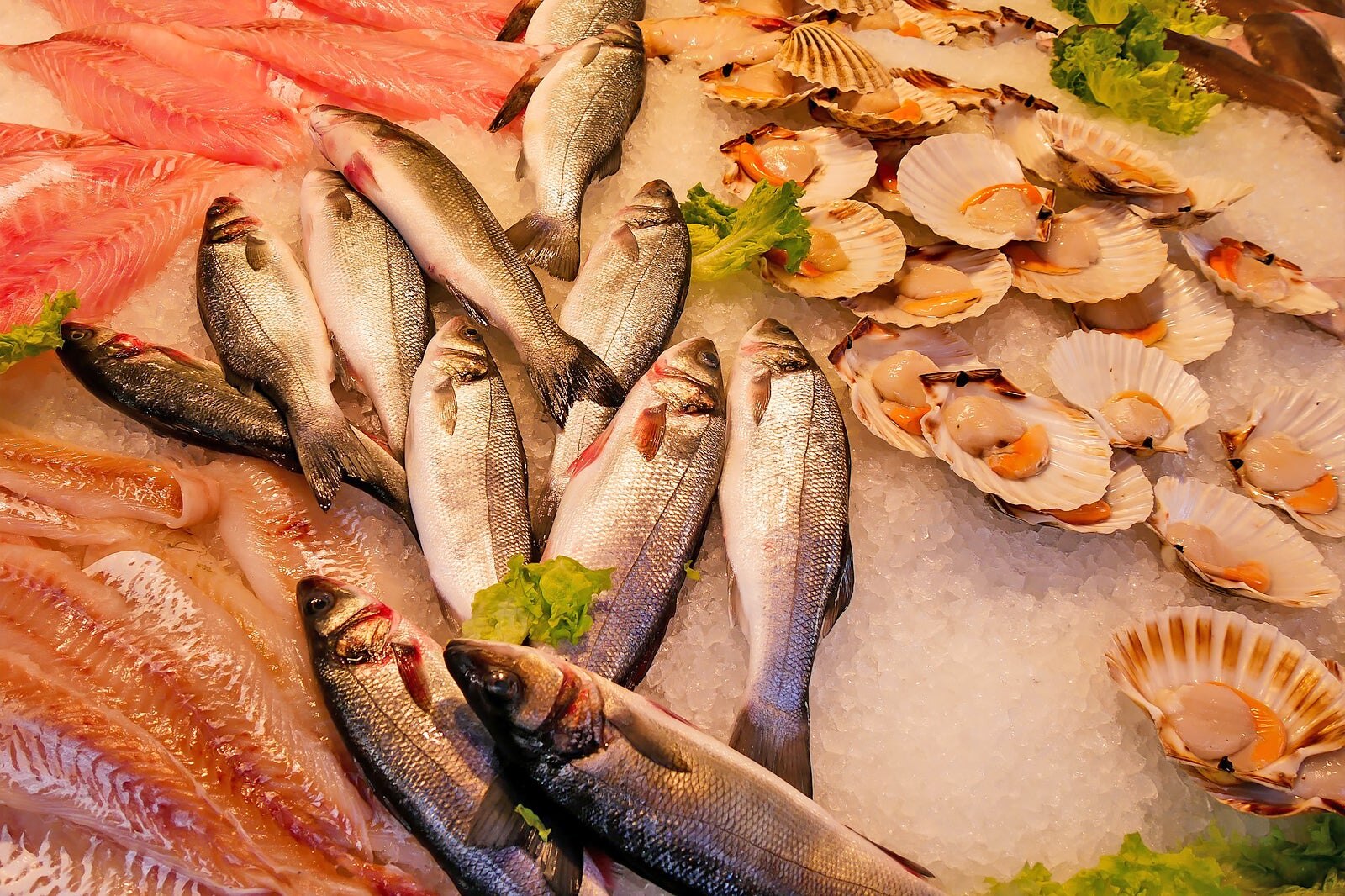 Incheon Complex Fish Market is one of the city's premier markets, offering fresh seafood offered at low prices. Located at Yeonan Pier in Hang-dong, the market is rich in history and often referred to as Yeonan Pier Fish Market.
A wide variety of fresh seafood from Korea's western coast is available at reasonable prices. The market is divided into sections for fresh fish, live fish, dried fish, shellfish, and salted seafood. You can also buy a live fish, have it prepared raw (hoi) on the spot, and enjoy it at one of the market's onsite restaurants for a table fee.
Location: 37 Yeonanbudu-ro 33 beon-gil, Jung-gu, Incheon, South Korea
Open: Daily from 5 am to 9 pm
Phone: +82 (0)32-888-4242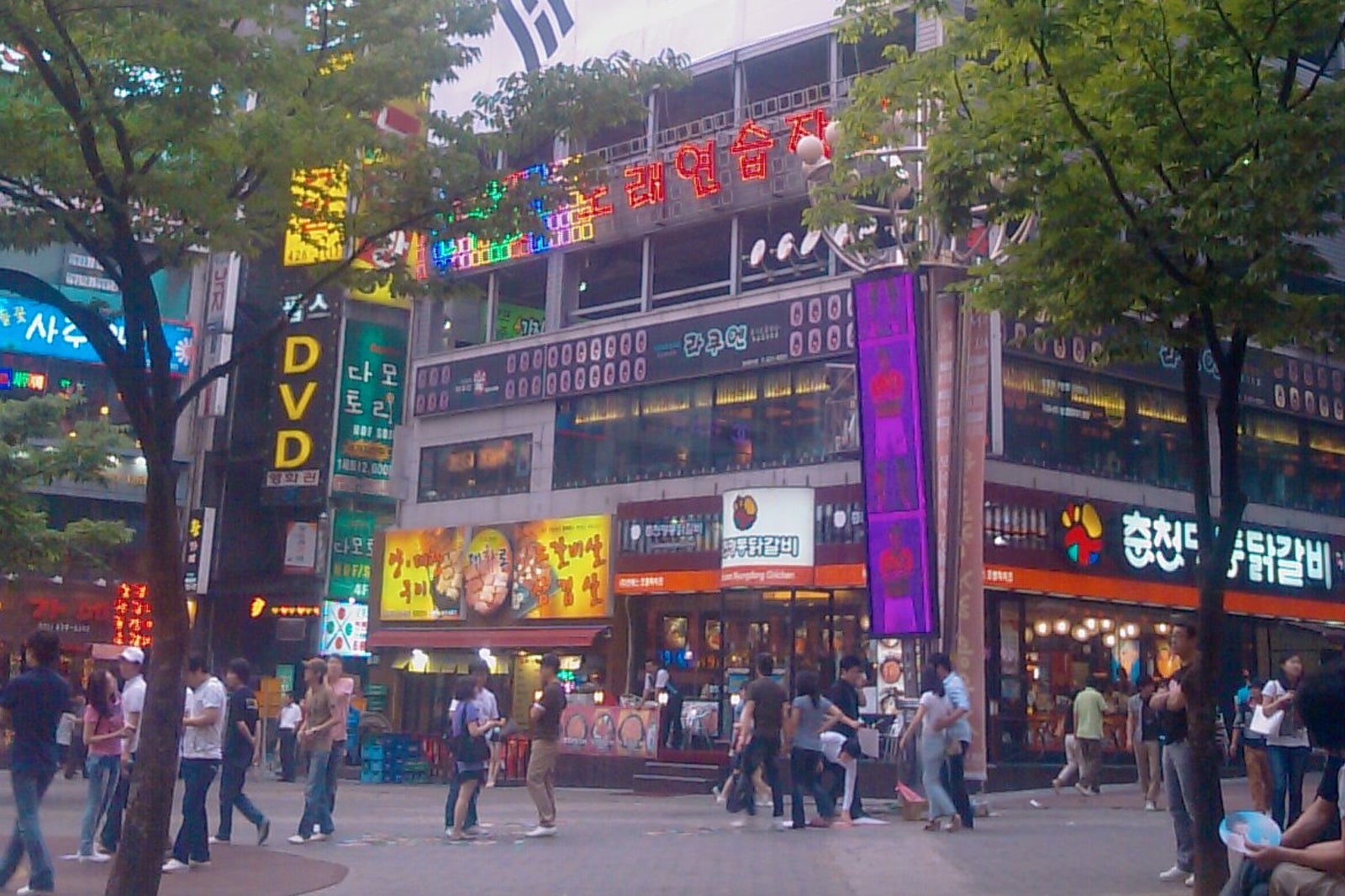 Guwol-dong Rodeo Drive in Namdong-gu is an emerging shopping district in Incheon. It's located between Culture & Arts Center Station and Incheon Bus Terminal Station of Incheon Subway Line 1. Home to department stores, restaurants, cafés, book shops, and cinemas, you can find just about everything, including clothes, cosmetics and accessories. There are even precious-metal wholesalers dotted around major shopping centres such as Shinsegae Department Store, Lotte Department Store, and New Core Outlet.
Rodeo Drive is also quite famous for its food scene. Korean, Western, and Japanese restaurants can all be found within walking distance of each other, as well as franchise restaurants, street food stalls, and everything in between, sprawling in every direction.
Location: Guwol-dong, Namdong-gu, Incheon, South Korea
photo by Tomsega (CC BY-SA 3.0) modified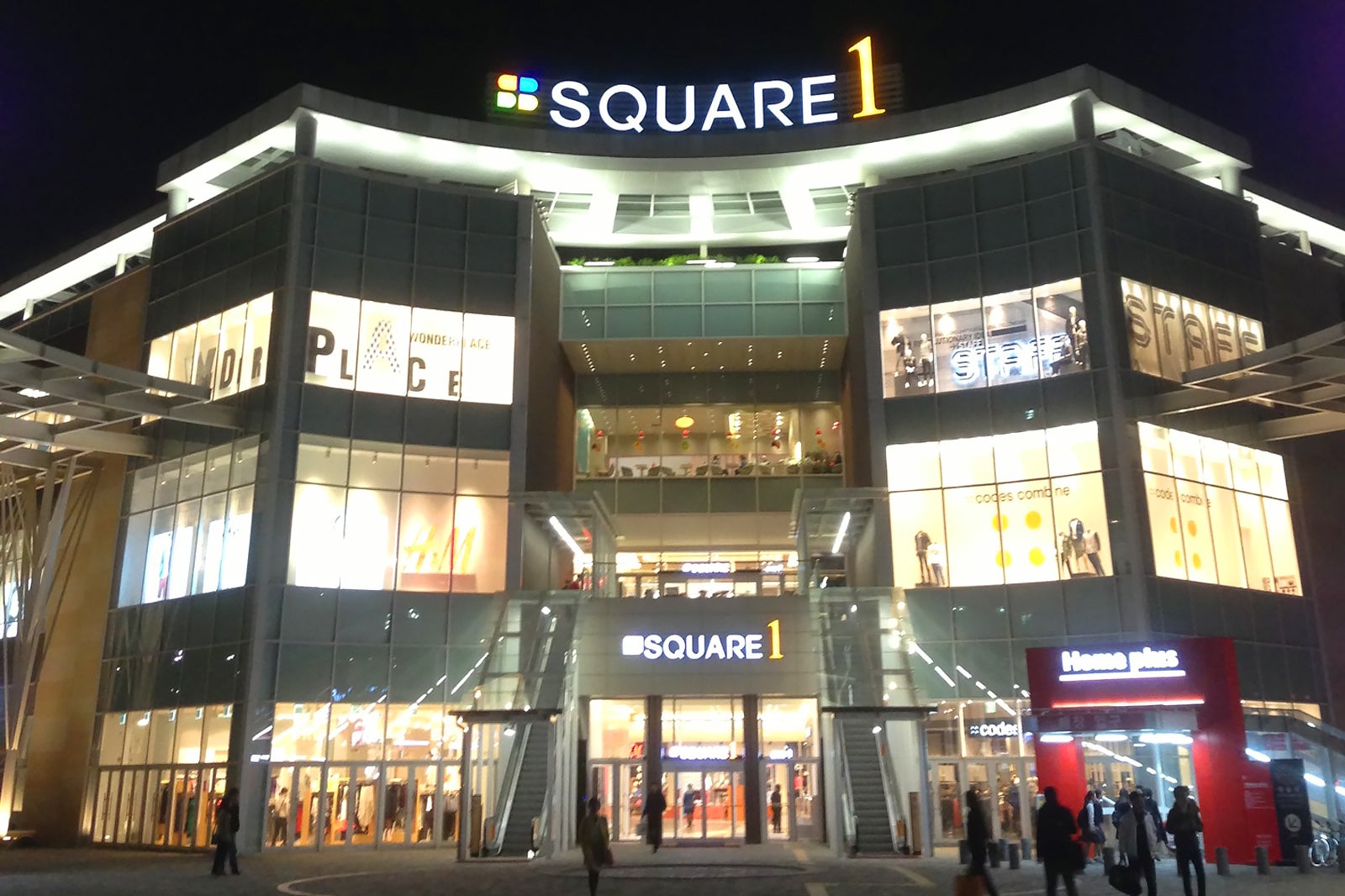 Square 1 is considered the epicentre of the many shopping complexes in Yeonsu-gu. The Homeplus hypermarket is on the 1st basement floor, while boutiques and bookstores are on the 1st and 2nd floors.
You can find plenty of restaurants and snack shops on the 3rd floor, and a cinema on the 4th floor. The many branded shops and easy-to-get-around layout make it an ideal place for family-friendly shopping.
There's also a giant slide in the middle of the shopping mall that shouldn't be missed, especially if you're travelling with kids. Square 1 is located near Dongchun Station on Incheon Subway Line 1.
Location: 210 Cheongneung-daero, Yeonsu-gu, Incheon, South Korea
Open: Daily from 10.30 am to 10 pm
Phone: +82 (0)32-456-4000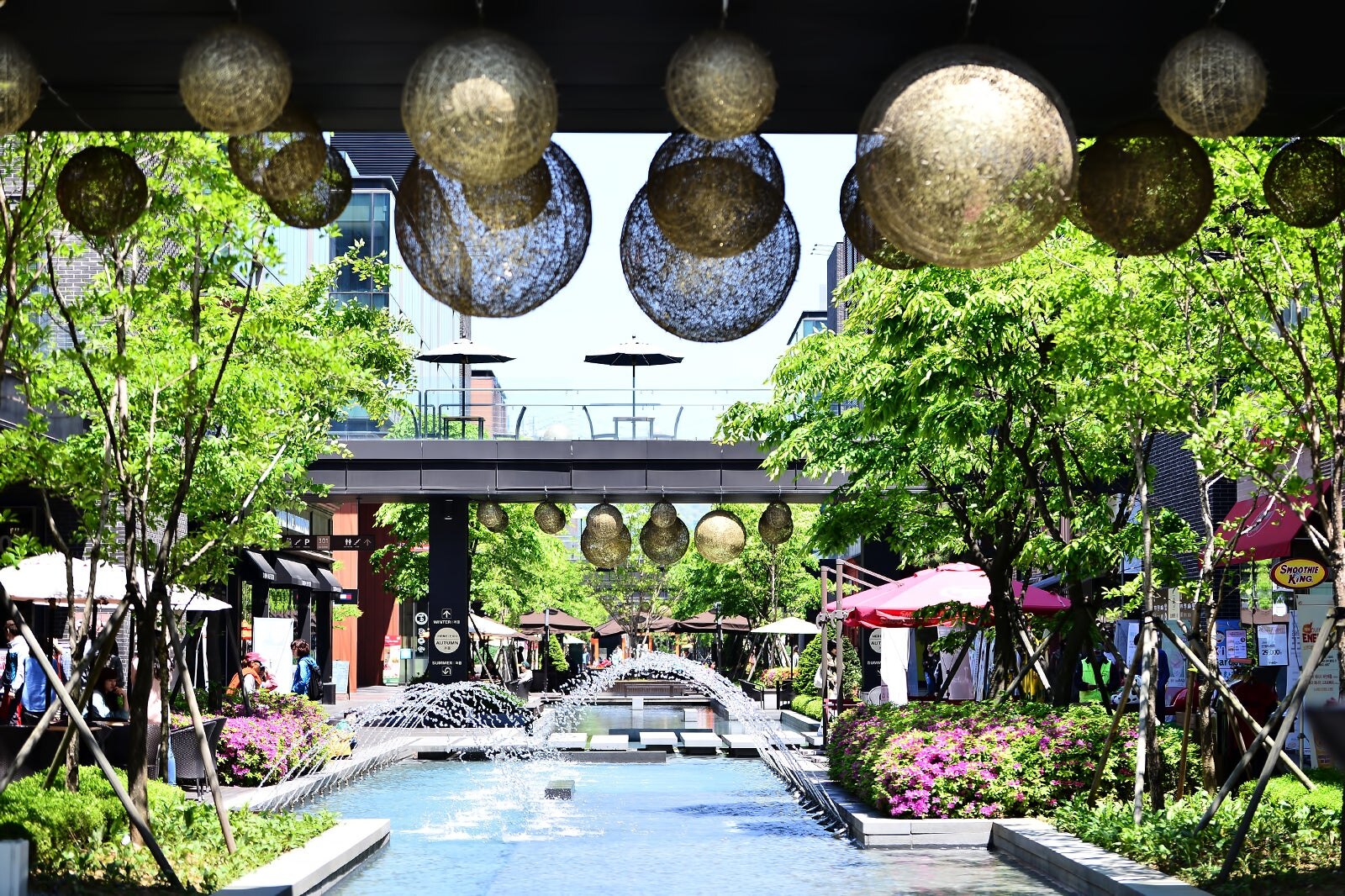 NC Cube Canal Walk is a shopping mall along a waterway in Songdo-dong. It's divided into 4 sections with seasonal themes to create a unique atmosphere. Apparel, household goods, and a hospital can be found in the spring section, while the summer section is home to women's and children's goods and speciality restaurants. The autumn section is targeted toward younger shoppers, and the winter section full of outdoor and sporting goods.
Many restaurants and cute cafés can be found along the canal if you need a break from the shopping. The open-air cafés by the water are great for some relaxing people-watching if you want to take a break from shopping.
Location: 107 Artcenter-daero, Yeonsu-gu, Incheon, South Korea
Open: Summer: Monday–Friday from 11a m to 9.30 pm, Saturday–Sunday from 10.30 am to 10 pm. Winter: Monday–Friday from 10.30 am to 9 pm (closed on Saturdays and Sundays)
Phone: +82 (0)32-723-6300
Bupyeong Market comprises the Comprehensive Bupyeong Market, Bupyeong Kkangtong Market, and Bupyeong Station Underground Shopping Mall (Bupyeong Modoomall), which are all located near Bupyeong Station. The Comprehensive Bupyeong Market is the oldest in Incheon, selling agricultural products such as fruits and vegetables, dried fish, and miscellaneous goods. At one time, Bupyeong Kkangtong Market was a famous fruit and vegetable wholesale market but now sells fish and meat as well.
As the name suggests, the Bupyeong Station Underground Shopping Mall is found directly underneath the metro station. Considered to be the world's largest underground shopping centre, it has a whopping 1,400 stores selling clothing, accessories, and cosmetics targeted toward a younger crowd. While there's plenty to eat at the market, check out the nearby district to enjoy spicy seafood stews (haemultang).
Location: Bupyeong-gu, Incheon, South Korea
Ganghwa Pungmul Market is a traditional market that's played a significant role in Ganghwa-jang's history. It's a permanent market that opens once every 5 days (except on the 1st and 3rd Mondays of the month). You can find many local specialities here, such as rice, turnips, wormwood, and salted seafood, as well as grains, vegetables, fruits, meats, dried fish, and side dishes.
The 2nd floor of the market houses restaurants serving seasoned, grilled, and raw sliced sardinella. The nearby Ginseng Center, which specialises in Ganghwa ginseng, is certainly worth a visit if you're interested in traditional medicine.
Location: 17-9 Jungang-ro, Ganghwa-eup, Ganghwa-gun, Incheon, South Korea
Open: Daily from 8 am to 8 pm (closed every 1st and 3rd Mondays of the month)
Phone: +82 (0)32-934-1318
Triple Street is a trendy shopping spot in Songdo IBD, Yeonsu-gu. Hyundai Premium Outlets Songdo, Triple Street, Honestar Mall, and Homeplus are located between Technopark Station (Incheon Subway Line 1) and Campus Town, making this area an ideal spot for all your shopping, dining, and sightseeing needs.
The Triple Street shopping complex consists of 4 themed sections, with 1 being underground and the rest being above ground. Thanks to a variety of shops and restaurants, a cinema, VR experiences, a book shop, and children's play areas, it's a wonderful place for spending the day with your family.
Location: 33-3 Songdogwahak-ro 16 beon-gil, Yeonsu-gu, Incheon, South Korea
Open: Daily from 10.30 am to 10 pm
Back to top