10 Best Things to Do in Gran Canaria
What is Gran Canaria Most Famous For?
Gran Canaria is a destination with a lot of variety on offer, but it's most famous for its beaches. There are over 80 stretches of golden sand around the island, many swept by the sort of waves surfers dream of. Further inland, the centre of the island is a great place for hiking, with relatively easy-to-reach peaks and other interesting features.
Several of the best things to do in Gran Canaria are found in and around the island's capital city – Las Palmas. It's a place with a lot of history on show, but not a place that's locked in the past, so expect plenty of great modern hotels with top-notch facilities. Don't forget to get out and about the rest of the island, though – there's lots to see and do.
What are the best things to do in Gran Canaria?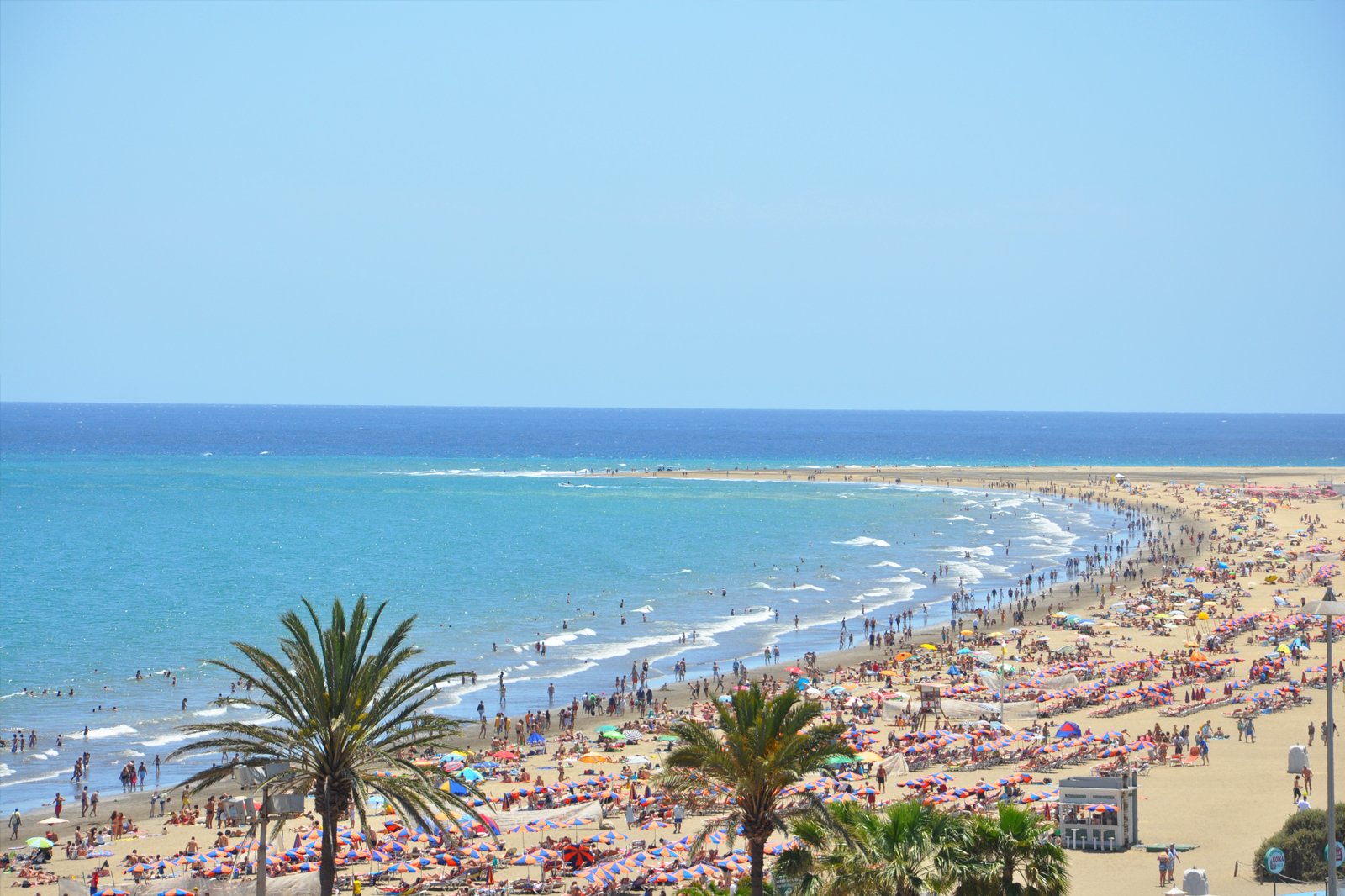 Maspalomas
Ride a camel along one of Gran Canaria's longest beaches
Maspalomas is the big town on Gran Canaria's south coast, but a large part of it is a desert. The protected dynamic dune system covers about 400 hectares, from the very popular Playa de Maspalomas beach in the west to the even more popular Playa del Inglés beach to the east. Hotels located in Maspalomas and its surroundings are also very popular and some of the best on the island.
The dunes are home to a very fragile ecosystem, so be sure to stick to the clearly marked walking routes. You can also spice up your exploration by taking a camel ride.
Location: Maspalomas, Gran Canaria, Spain
photo by Marco Verch (CC BY 2.0) modified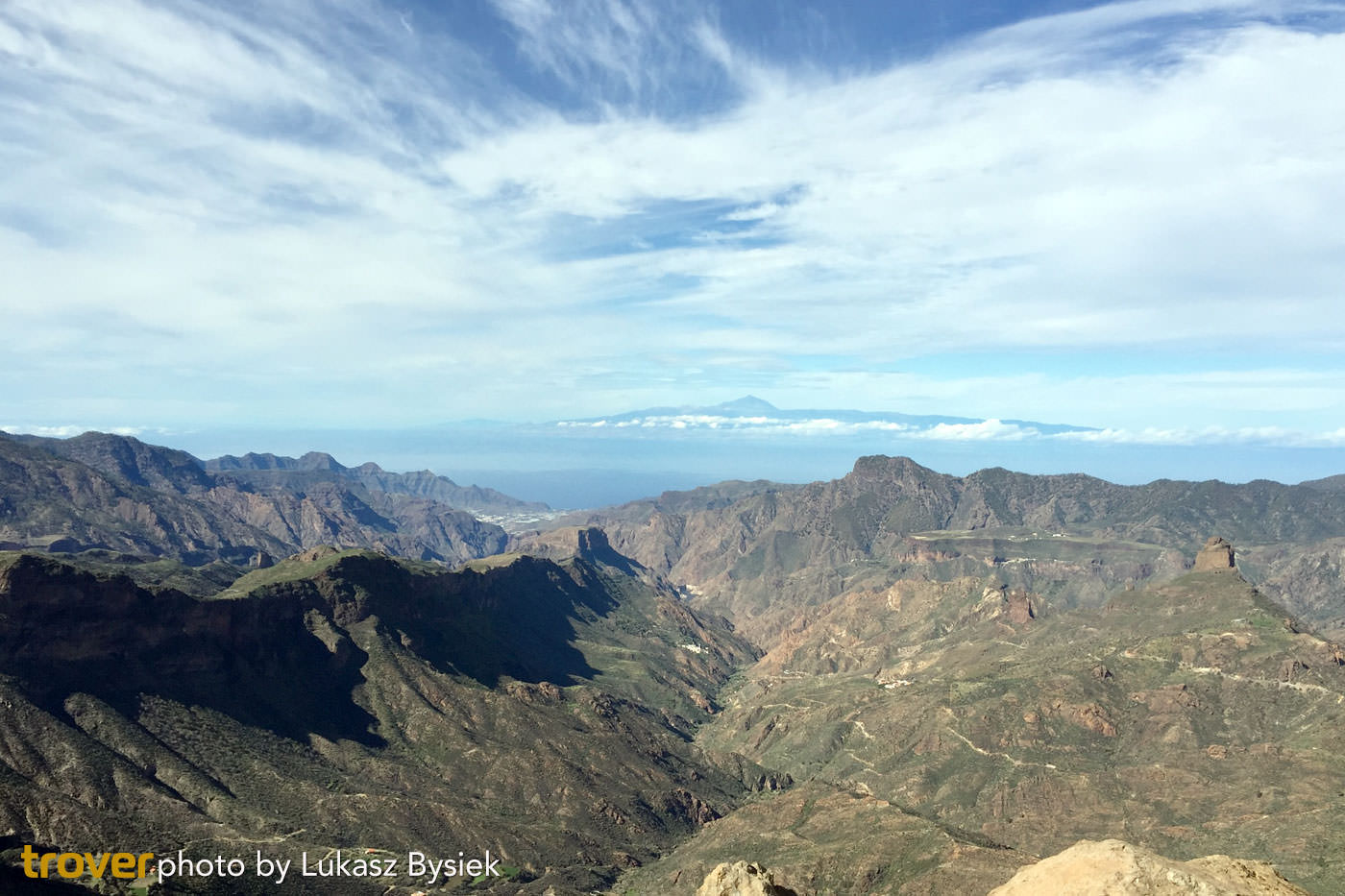 Roque Nublo
Hike to the middle of Gran Canaria
Roque Nublo is a popular spot for Instagrammers because of the amazing 360-degree views it provides. The 80-metre-tall rock is almost exactly in the centre of the Gran Canaria and, while it isn't the highest point of the island, it's not far off. The hike up the iconic, UNESCO-protected rock is relatively short and clearly marked, but it's still best to bring plenty of water with you. For those willing to take the trek after dark, the area is an excellent place for stargazing.
Location: Trailhead near Ayacata, Gran Canaria, Spain
Open: All day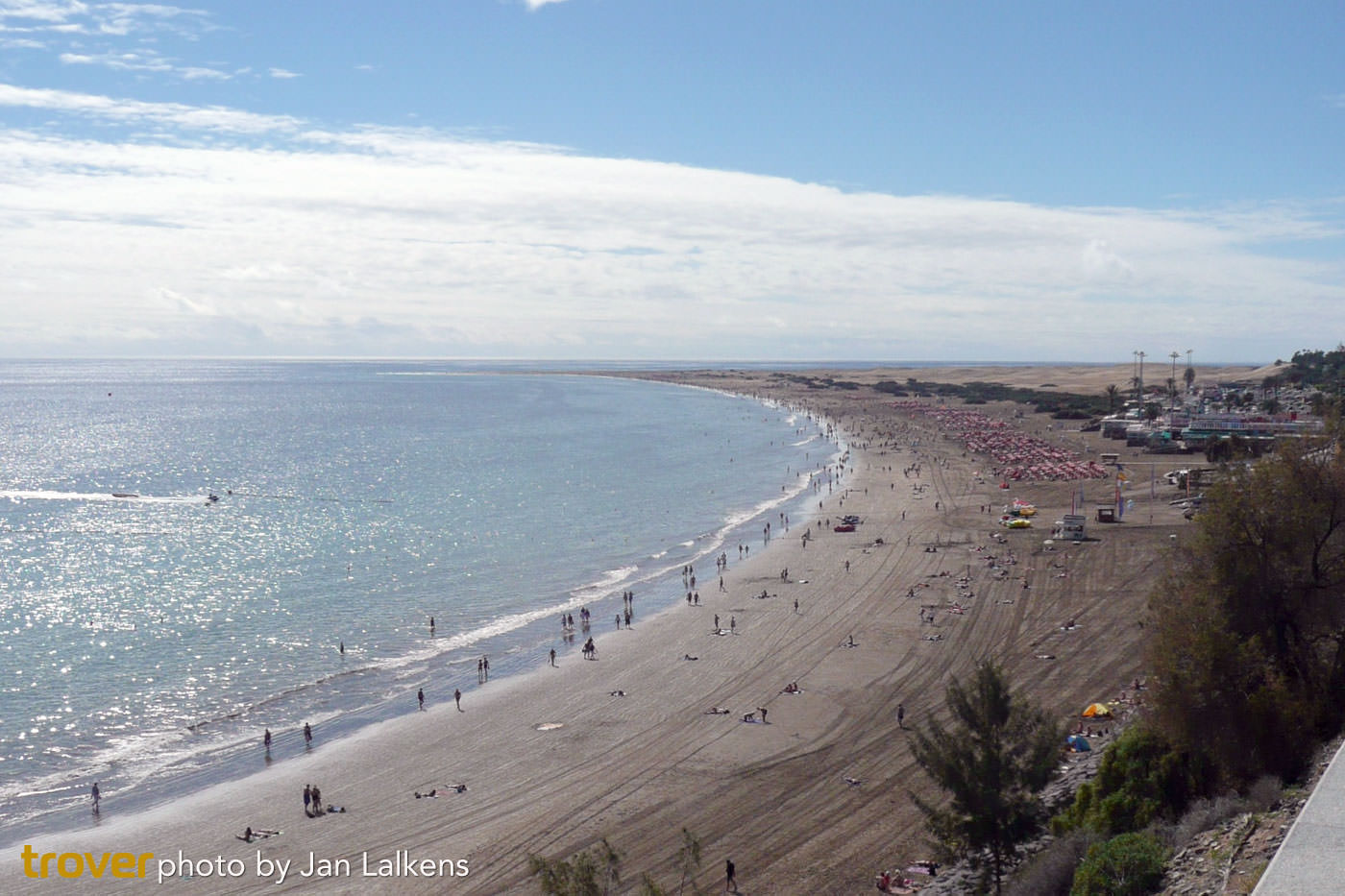 Windsurfing in Pozo Izquierdo
Ride the waves off Gran Canaria's east coast
The east coast of Gran Canaria has the perfect combination of wind and waves to make it a water sports paradise. The most popular sport is windsurfing and Pozo Izquierdo is the best place to do it, particularly in July. If you want a bit of variety, there are schools teaching surfing, scuba diving, kitesurfing, and stand up paddling in the area. There's plenty of space for people of all skill levels, so why not give it a go?
Location: Just south of Gran Canaria Airport, Spain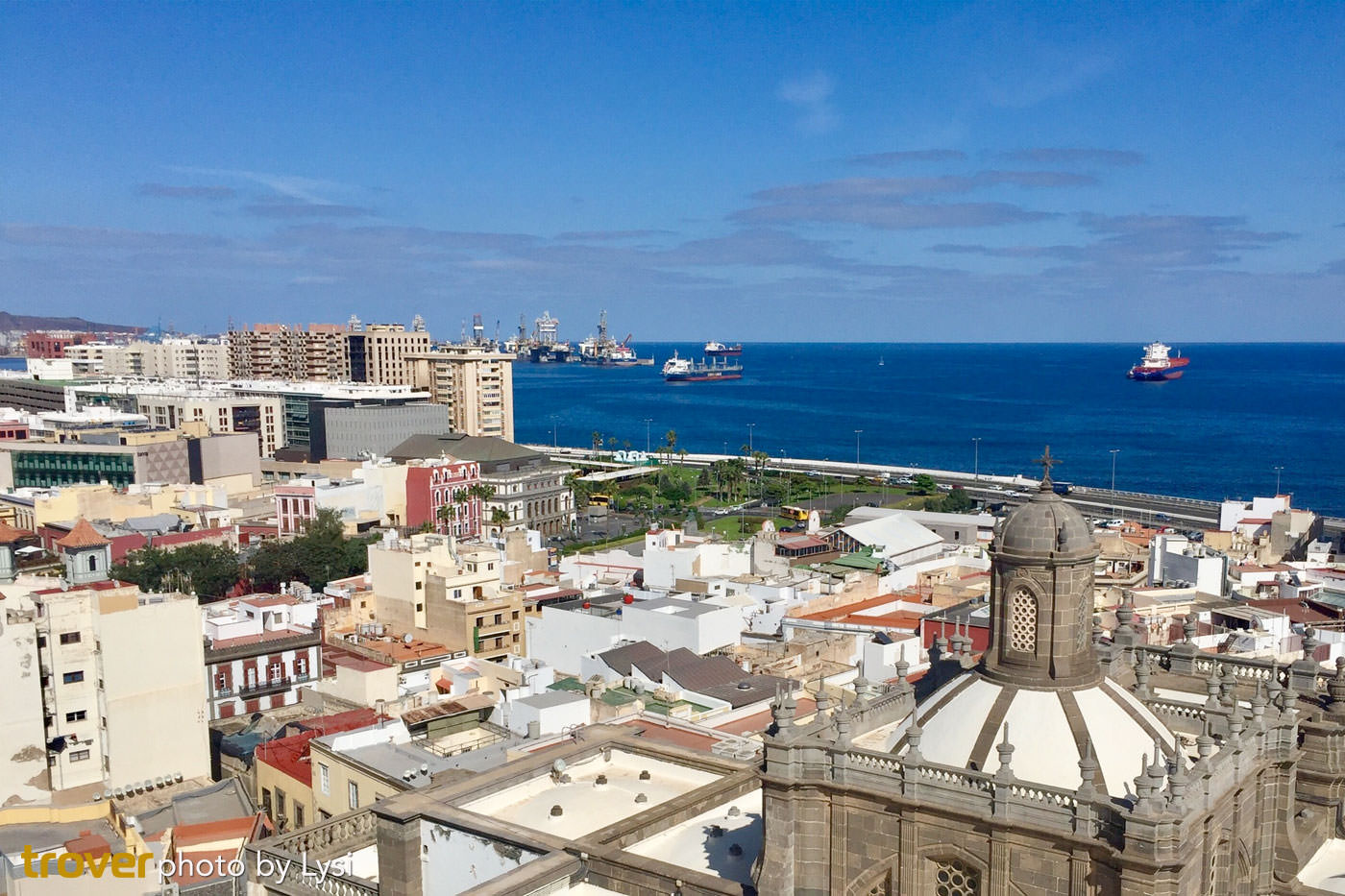 Vegueta
Take a walk through Gran Canaria's history
Vegueta is an ancient town at the southern end of Las Palmas and a fantastic place to explore Gran Canaria's past. The cobbled streets are lined with beautiful buildings from a mix of different time periods. The Cathedral of Santa Ana is the area's focal point and has a striking neo-Gothic design. Meanwhile, the Casa de Colón – where Christopher Columbus is said to have stayed in 1492 – clearly dates from the Renaissance era. This old part of town is also home to some excellent traditional tapas restaurants, as well as a recommendable hotel offering.
Location: Las Palmas, Gran Canaria, Spain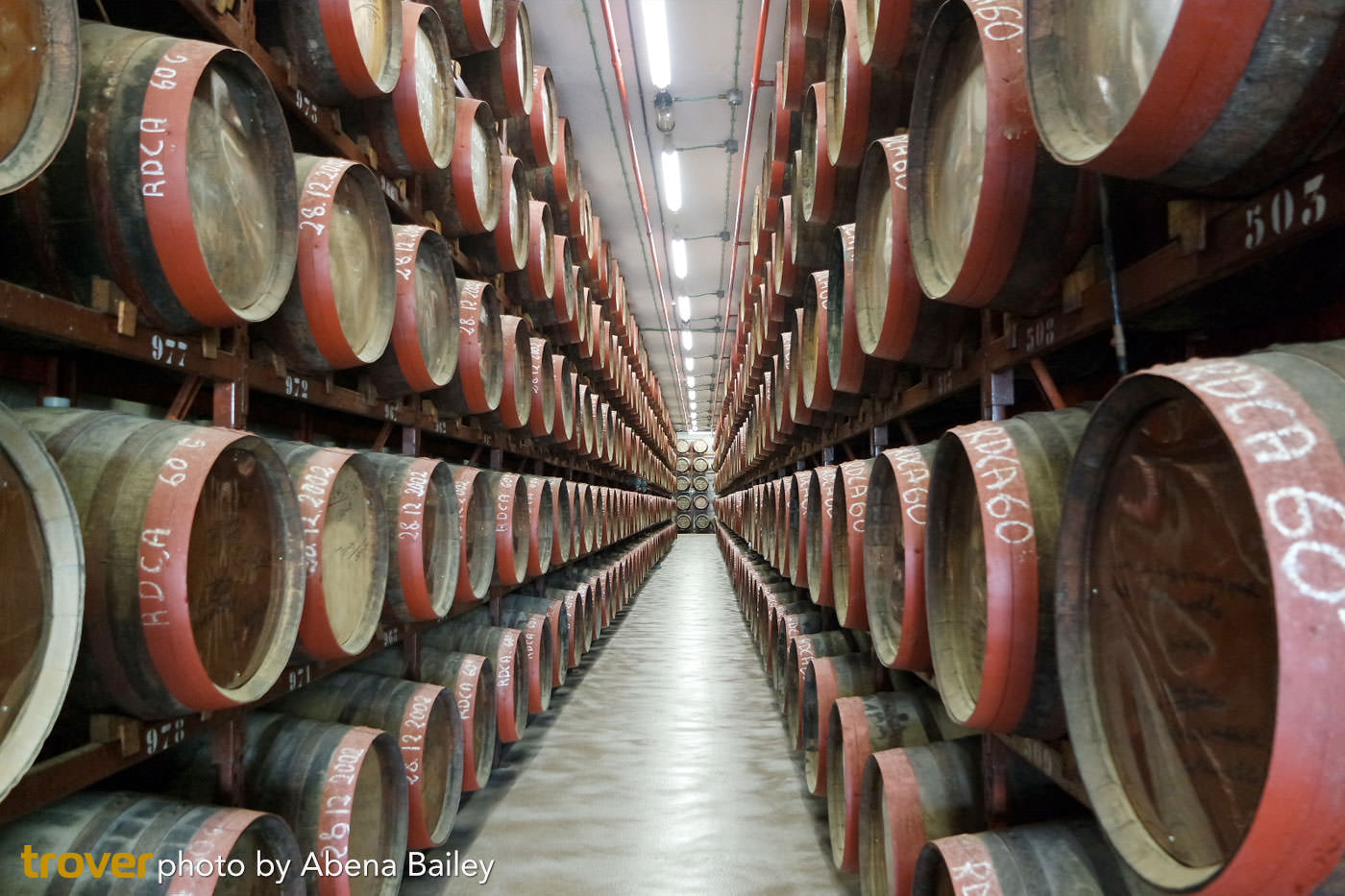 Sip some Arehucas rum
Sample Gran Canaria's finest liquor
Arehucas rum is a traditional and much loved drink which is made in Gran Canaria and exported around the world. As the island has a long history of farming sugar cane, the potent tipple is sweetened with sugar cane honey, giving it a smooth, sweet flavour. The distillery, in the city of Arucas, is well worth a visit, especially as the tour includes samples of the many flavoured rums. Check out the fronts of the oak casks to see the signatures of celebrities which have visited in the past.
Location: Lugar Era de San Pedro, 2, 35400 Arucas, Gran Canaria, Spain
Open: Monday – Friday from 9am to 2pm (Closed Saturday and Sunday)
Phone: +34 (0)928 62 49 00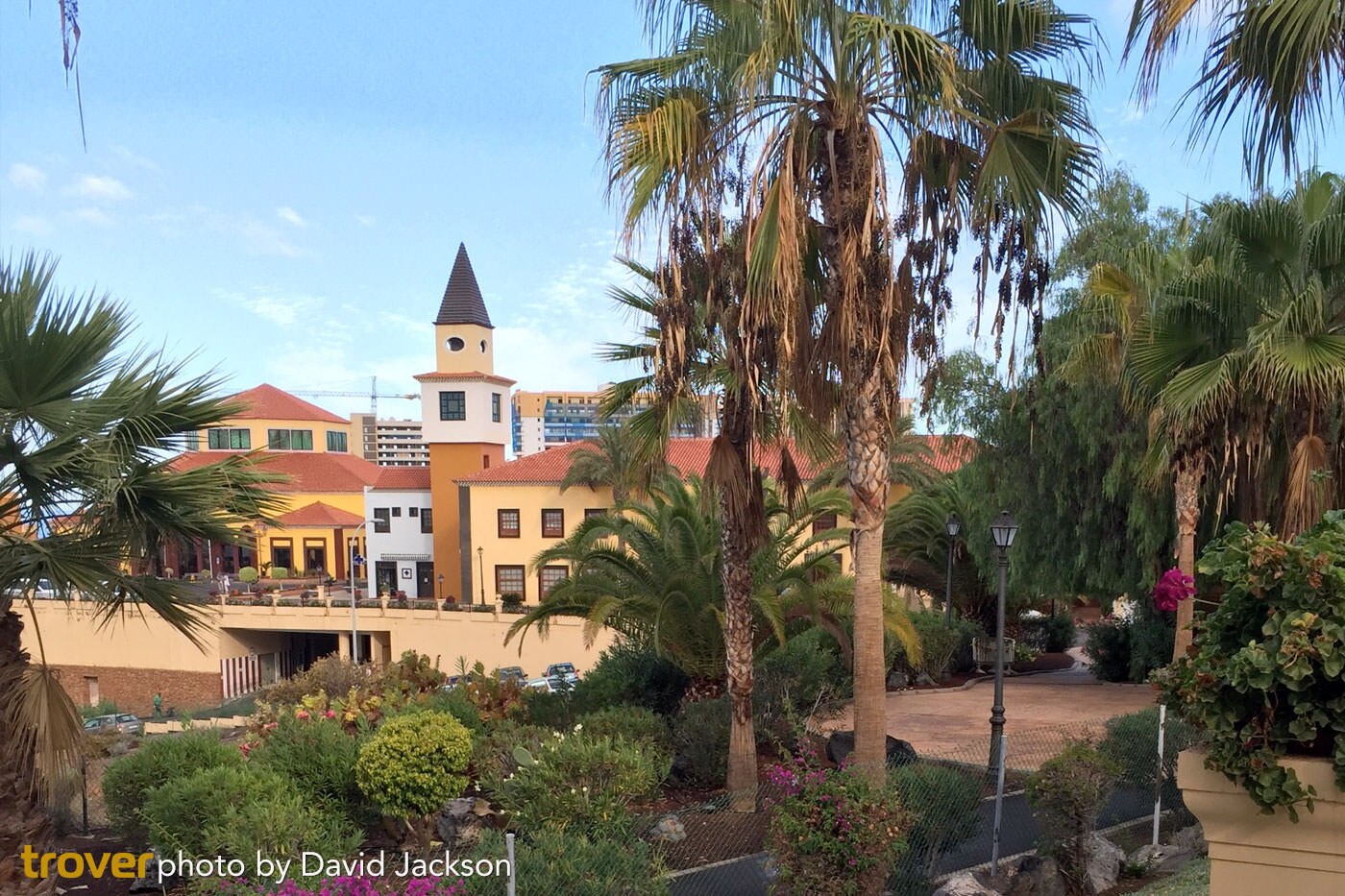 Pueblo Canario
See traditional Canarian clothes, crafts, and dances
Pueblo Canario is like a theme park of Gran Canarian culture. At the southern end of Doramas Park in Las Palmas, you'll find a complex of historical buildings, from which you'll hear traditional music and smell local foods. You can buy handmade souvenirs in the main square, which is surrounded by great restaurants and one or two museums. While the little village is open every day except Mondays, the best time to go is on a Thursday at 5pm or Sunday at 11.30am, as you'll see locals in traditional dress doing traditional dances.
Location: Parque Doramas, Las Palmas, Gran Canaria, Spain
Open: Tuesday – Saturday from 10am to 8pm, Sundays from 10.30am to 2.30pm (Closed on Mondays)
Phone: +34 (0)928 24 29 85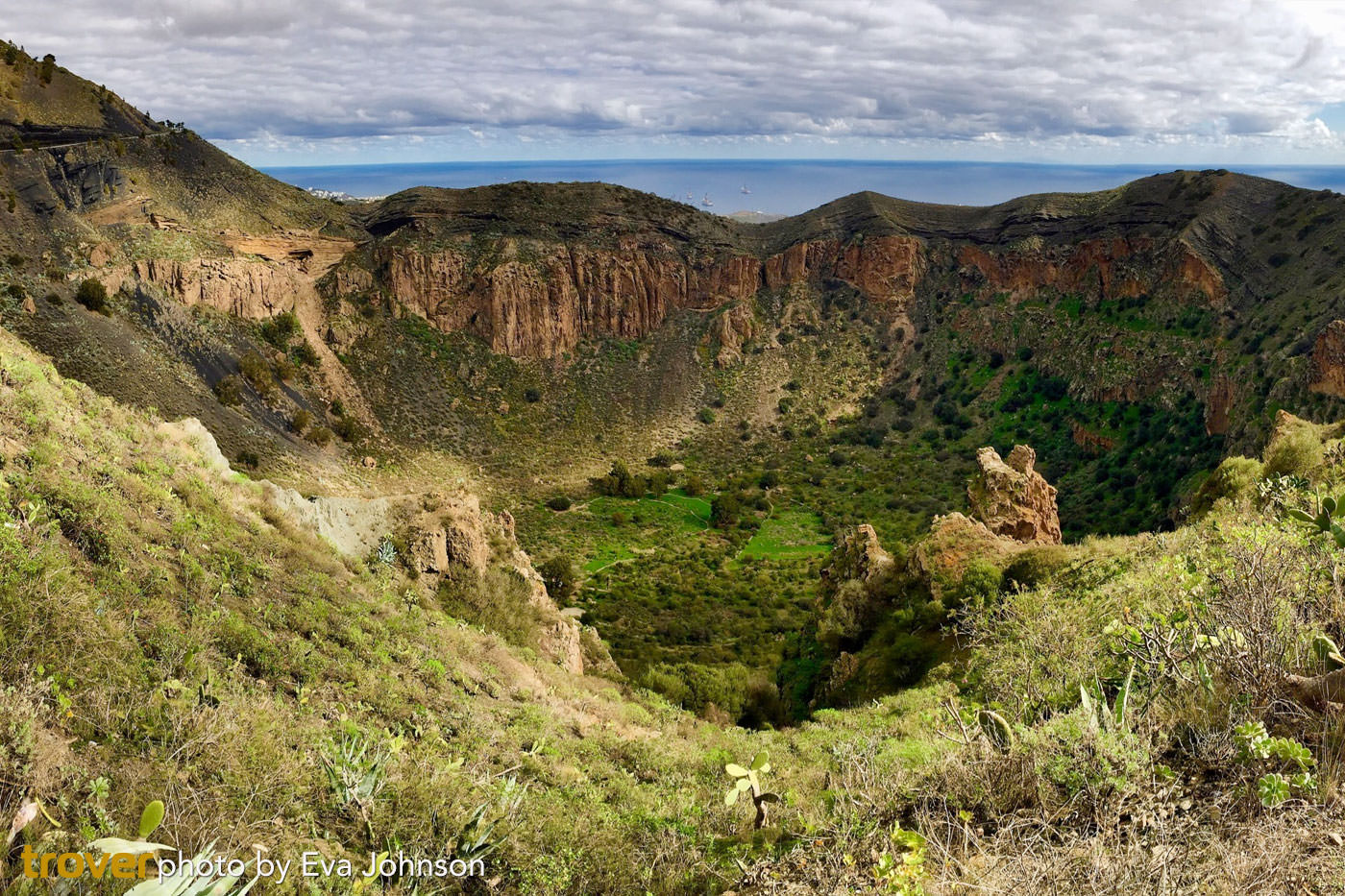 Caldera de Bandama
Hike around a lost world
The Caldera de Bandama is an ancient crater in the highlands of central Gran Canaria, which has become a natural treasure trove since it was formed millennia ago. If you've got a sturdy pair of boots and a good supply of drinking water, it'll take you about 30 minutes to hike down into the 200-metre-deep crater, though there is a clifftop viewpoint if you don't fancy the climb. It's worth the effort to walk among the cacti and orange, olive and eucalyptus trees, as well as plants and animals unique to the Canary Islands.
Location: About 20 minutes south of Las Palmas, Gran Canaria, Spain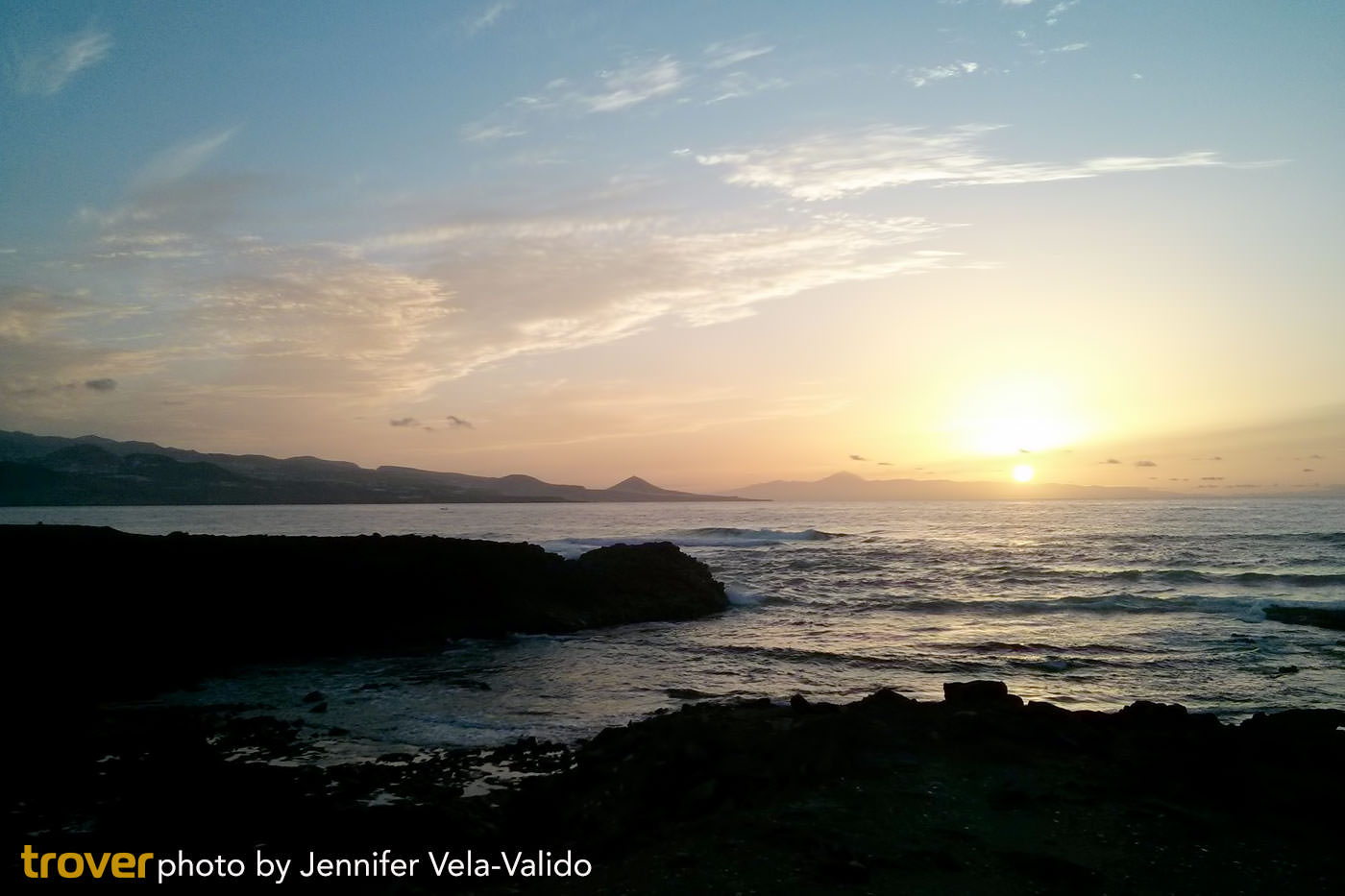 Playa de Las Canteras
Relax on one of Gran Canaria's best beaches
Gran Canaria has about 60 km of beaches, but one of the most popular is found in the island's capital city – Las Palmas. Playa de Las Canteras (or Las Canteras Beach) has several distinct sections, including bits with great surf and others which are calm and placid. A rocky reef, which protects a lot of the beach, comes close to the coast for a section known as "The Lift", which local teenagers enjoy leaping off. Las Canteras is known as one of Spain's best urban beaches, where you can go right from the city to swimming and snorkelling among tropical fish within just a few hundred metres. Choose a hotel in Las Canteras Beach if you're looking for a mix of adventure and relax time.
Location: Paseo las Canteras, Las Palmas, Gran Canaria, Spain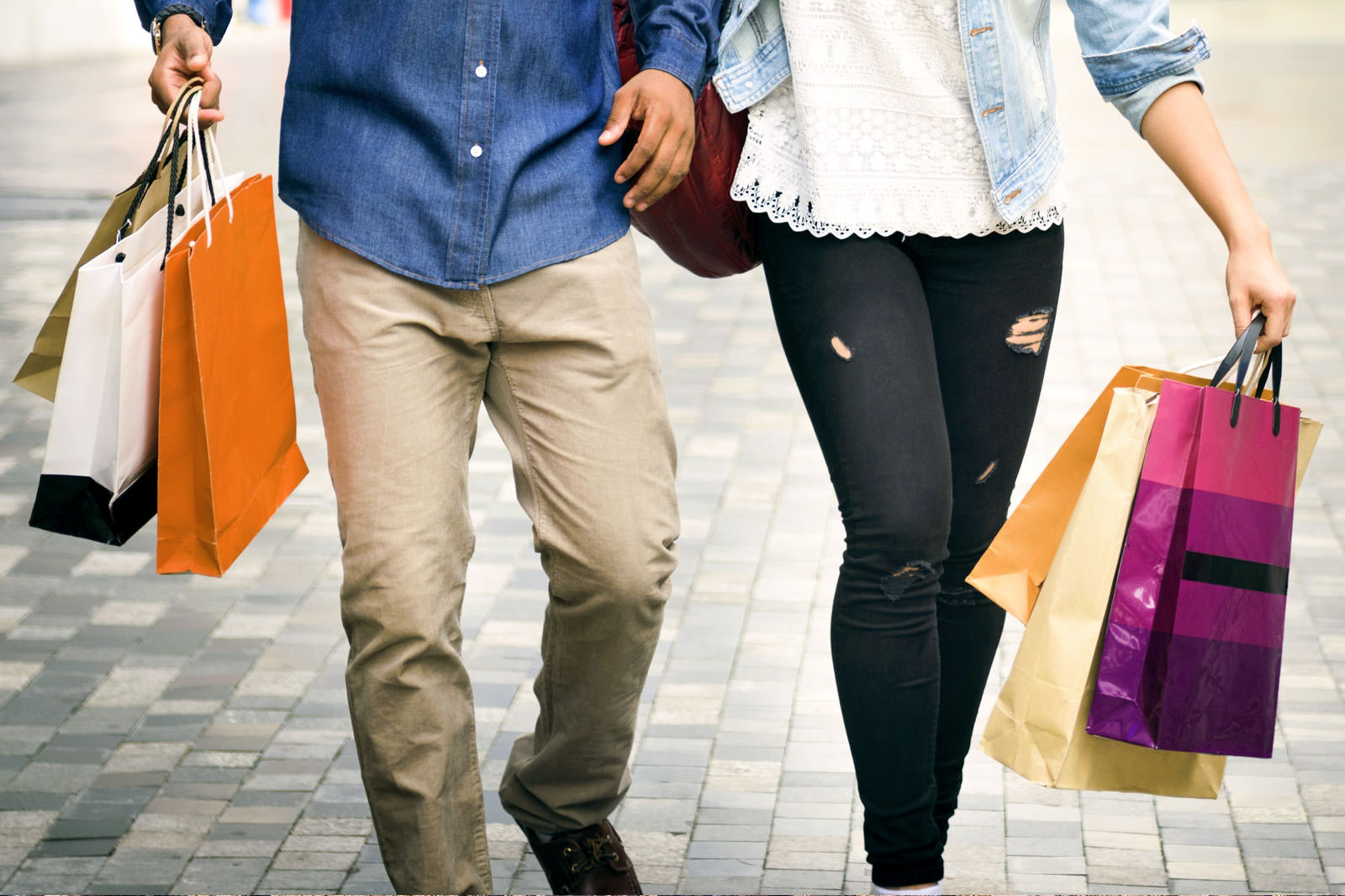 Shopping in Calle Triana
Enjoy high-end shopping in Las Palmas
When it comes to shopping in Gran Canaria, aim for Calle Triana and its surrounding streets. A bustling part of the historical neighbourhood of Vegueta, this pedestrianised street and its colourful old buildings are home to high street stores like H&M, Zara and the United Colors of Benetton. There are also several Spanish brands and local boutiques to look around. The first Sunday of every month is a special "shopping party", with street stalls and performances adding to the attractions. If you've come for a shopping spree, then be sure to browse the hotel options located around Calle Triana.
Location: Calle Triana, Vegueta, Las Palmas, Gran Canaria, Spain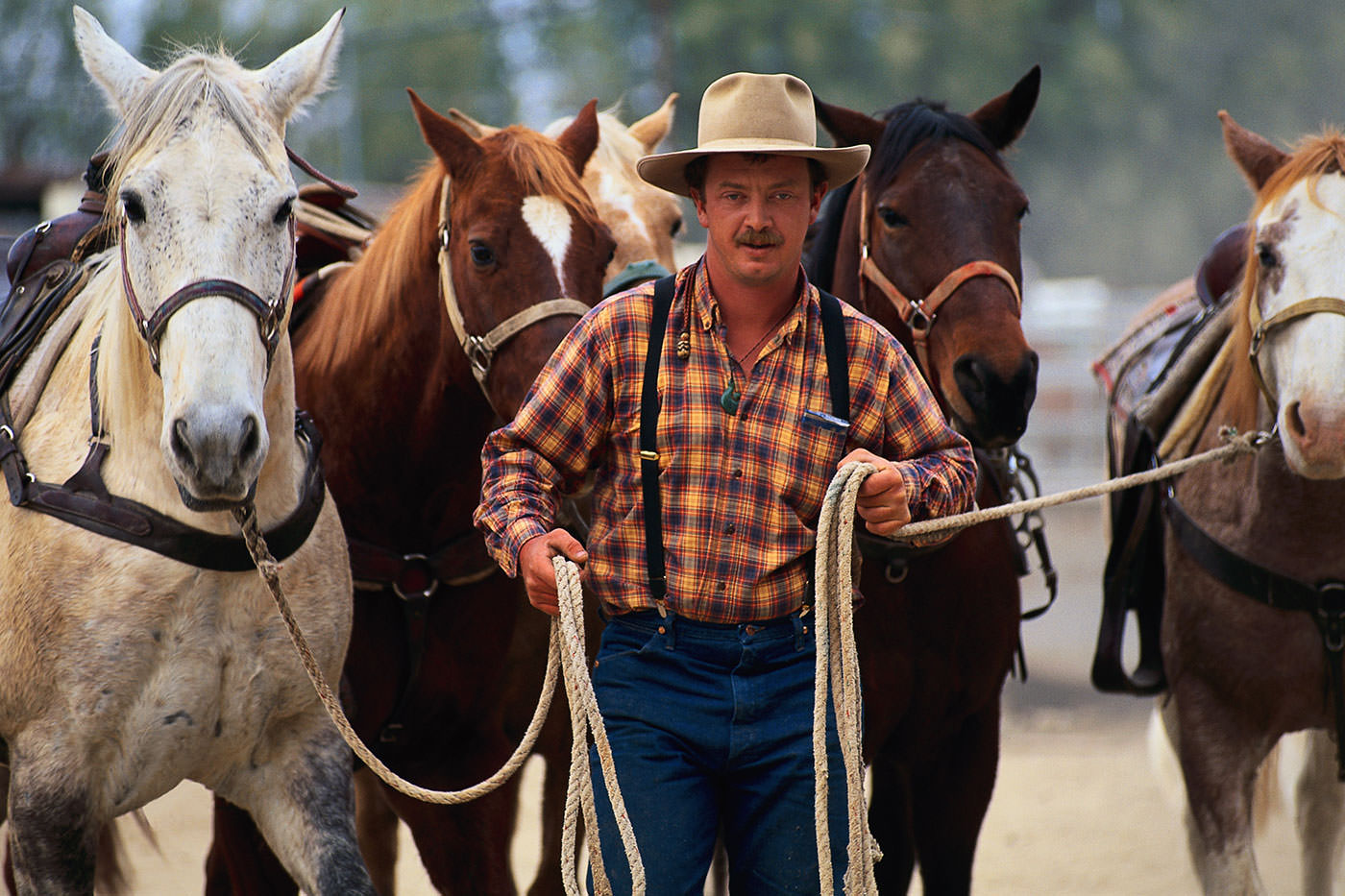 Sioux City Park
Visit the Wild West in Gran Canaria
Sioux City Park was originally built as a movie set, but was then converted into a Wild West theme park. The cactus-filled Canyon of Eagles makes a great backdrop to the rustic houses, saloon, bank and blacksmith. These provide the setting for gunfights, duels, horseback chases, and more action that wouldn't look out of place in a John Wayne film. For a fistful of euros, you too can saddle up and mosey on into town for a bite at the restaurant or a visit to the souvenir shops.
Location: Plaza de los Hibiscus, Barranco del Aguila, Gran Canaria, Spain
Open: Tuesday – Sunday from 10am to 5pm (Closed on Mondays)
Phone: +34 (0)928 762 982