Älvsborg Fortress in Gothenburg (Älvsborgs Fästning)
Well-Preserved 17th Century Fortress
Älvsborg Fortress (Älvsborgs Fästning) stands proudly on the islet of Kyrkogårdsholmen, right at the entrance to the city's port. The structure is recognised as one of the most well-preserved fortresses in Sweden and it is also one of the most popular tourist attractions on the Swedish West Coast. it's especially popular in the summer months of June, July and August, when visitors flock to the fortress by boat.
Älvsborg Fortress in Gothenburg (Älvsborgs Fästning) - one of the highlights of 10 Things to Do Off the Beaten Track in Gothenburg (Read all about Gothenburg here)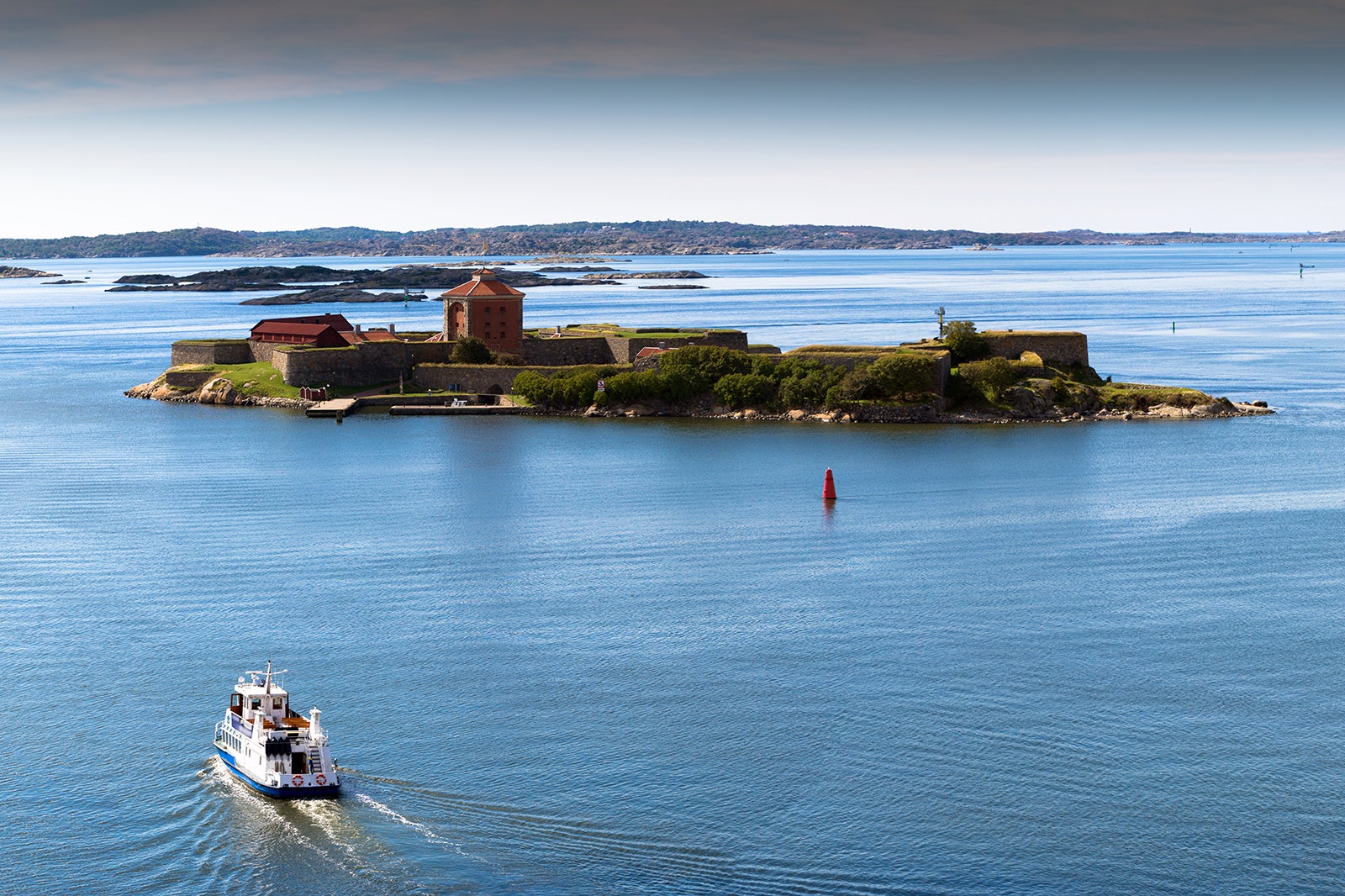 A brief history of Älvsborg Fortress
Älvsborg Fortress dates back to 1653 and consists of 2 main parts. To the south sits the fortress itself while to the north you'll find a hornwork with 2 half bastions. The fortress and island were an important defence fortification for Sweden up until the year 1869. Its walls defended Sweden against advancements from Denmark during the 17th century Scanian War and against Dano-Norwegian attacks in the Great Northern War of the 18th century. During the 18th century, the fortress was also used as a prison for criminals from the region and in the 19th century it became a site of incarceration for prisoners from all across Sweden. From 1869 onwards, the fortress has been a popular tourist destination, except during World Wars I and II when it was used as a storage facility.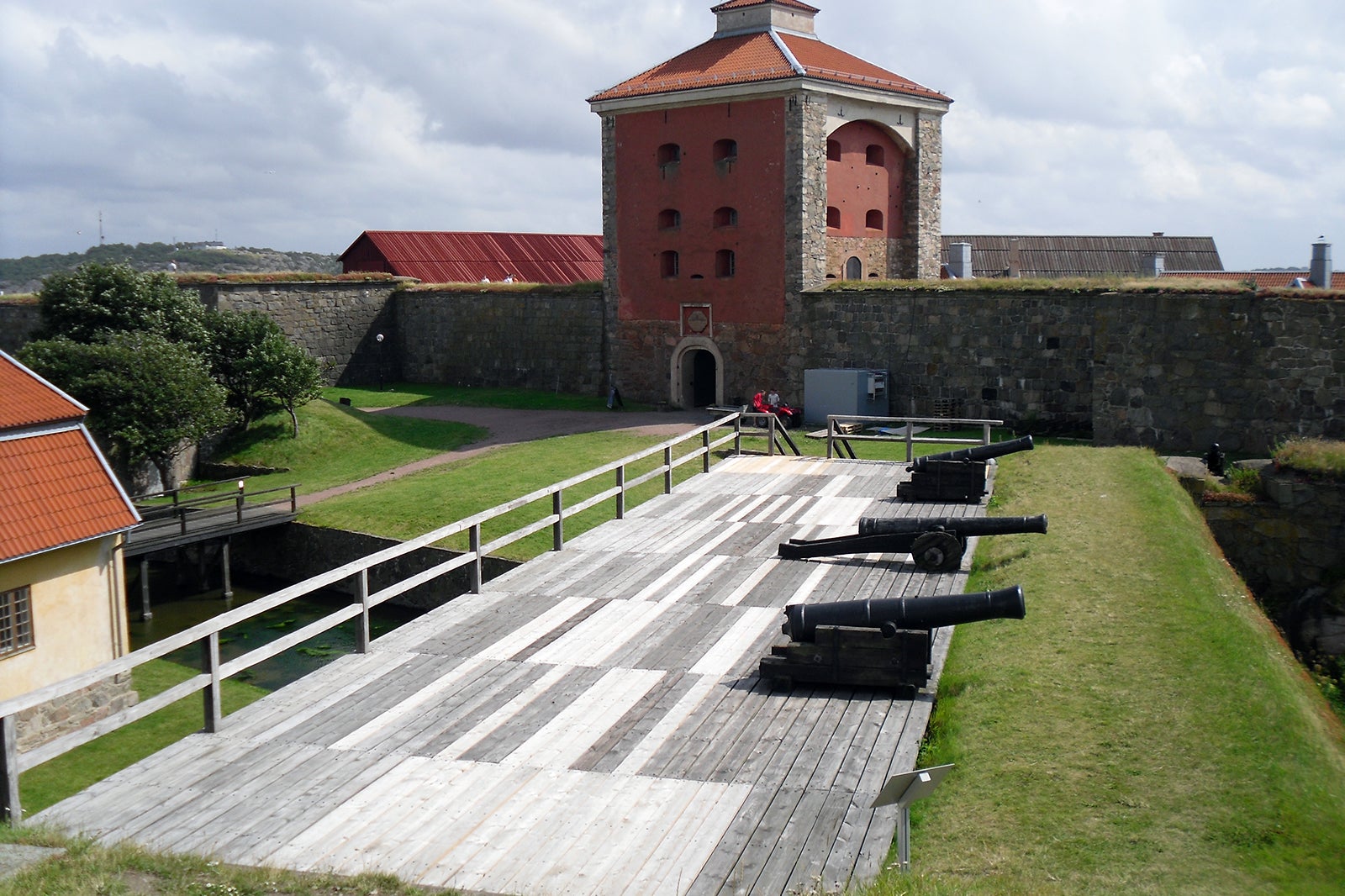 What are the highlights of Älvsborg Fortress?
You can explore the fortress either on your own or as part of a guided tour. If you choose the former, you'll be free to explore the fortress at your own pace along winding paths and to take your time admiring the impressive views over the Port of Gothenburg. Or, on a dramatised tour, you'll have the chance to learn much more about the fortress and what life was once like out here. When your tummy begins to grumble, be sure to visit Kommendantens Bistro which is open during high season, or find a nice spot on the grass and spread out your picnic blanket.
Good to know about Älvsborg Fortress
The fortress is located at the entrance to the Port of Gothenburg and is relatively easy to get to. Simply hop on one of the archipelago boats at Lilla Bolmen, close to the Opera House, and you'll be there in 30 minutes. There are departures 3 times per day but as the trip is a rather popular one it is usually a good idea to book in advance. The fortress is also available for private hire for events such as weddings or corporate parties.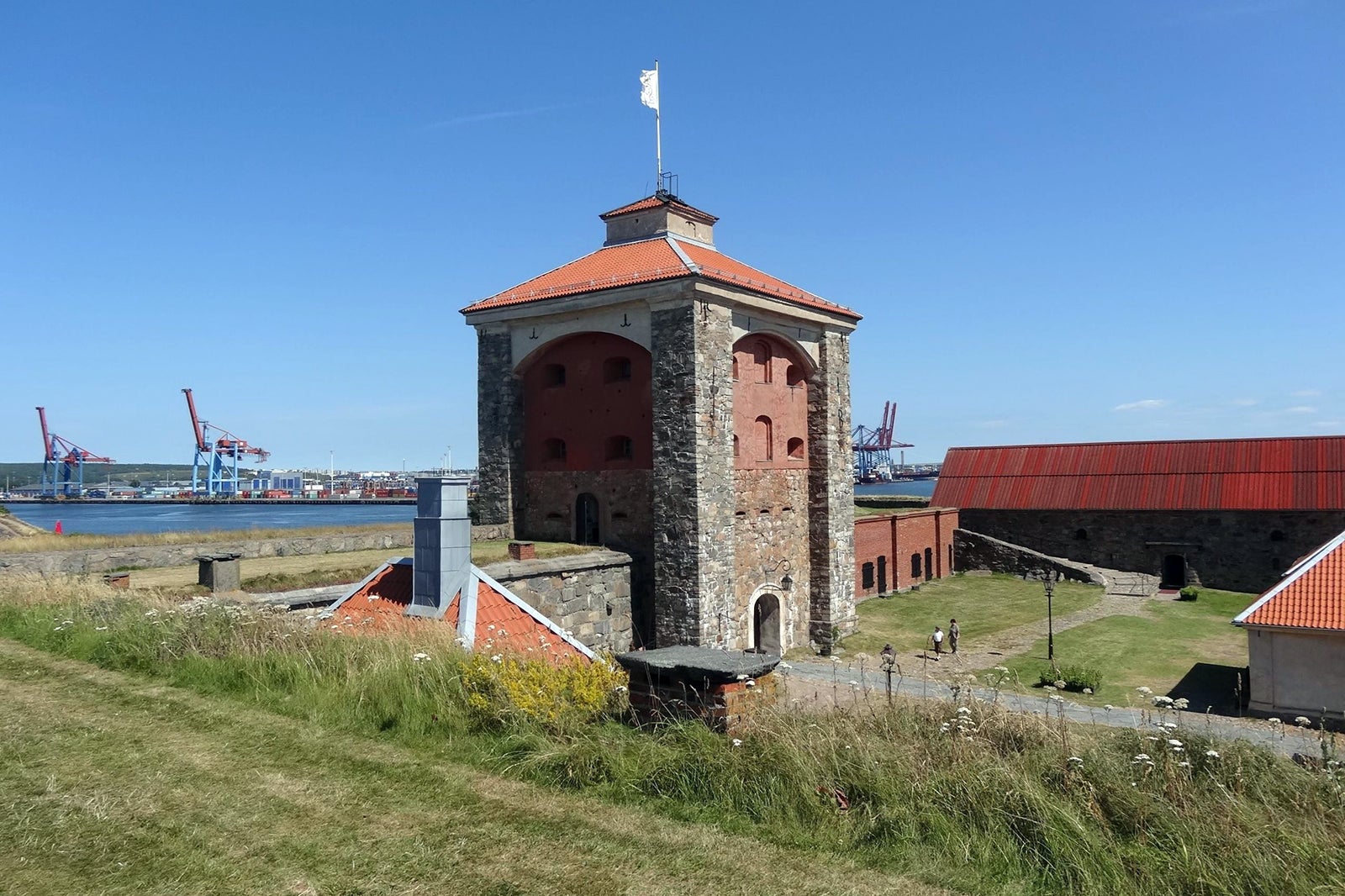 Älvsborg Fortress in Gothenburg (Älvsborgs Fästning)
Location: Nya Älvsborgs Fästning, 426 76 Västra Frölunda, Sweden
Open: The fortress is only open to the public in the summer but can be visited by special arrangement all year round.
Back to top