Brunnsparken is full of life and situated right in the heart of central Gothenburg. Thanks to its convenient location between several shopping centres and transportation routes, the park is a popular meeting spot for both Gothenburgers and tourists alike. Brunnsparken was built in 1822 and is considered to be the oldest public park in the city. Originally, the park was an islet in the Halmkanalen Canal and in the 17th century it was home to the city's railway administration headquarters. A lot of work has been done in recent years to make the park as welcoming and accessible as possible and it now boasts even more seating areas and walkways, better lighting and a lot more vibrant and verdant greenery. It's quite simply a great place to rest your feet and recuperate after a busy day of sightseeing and adventure.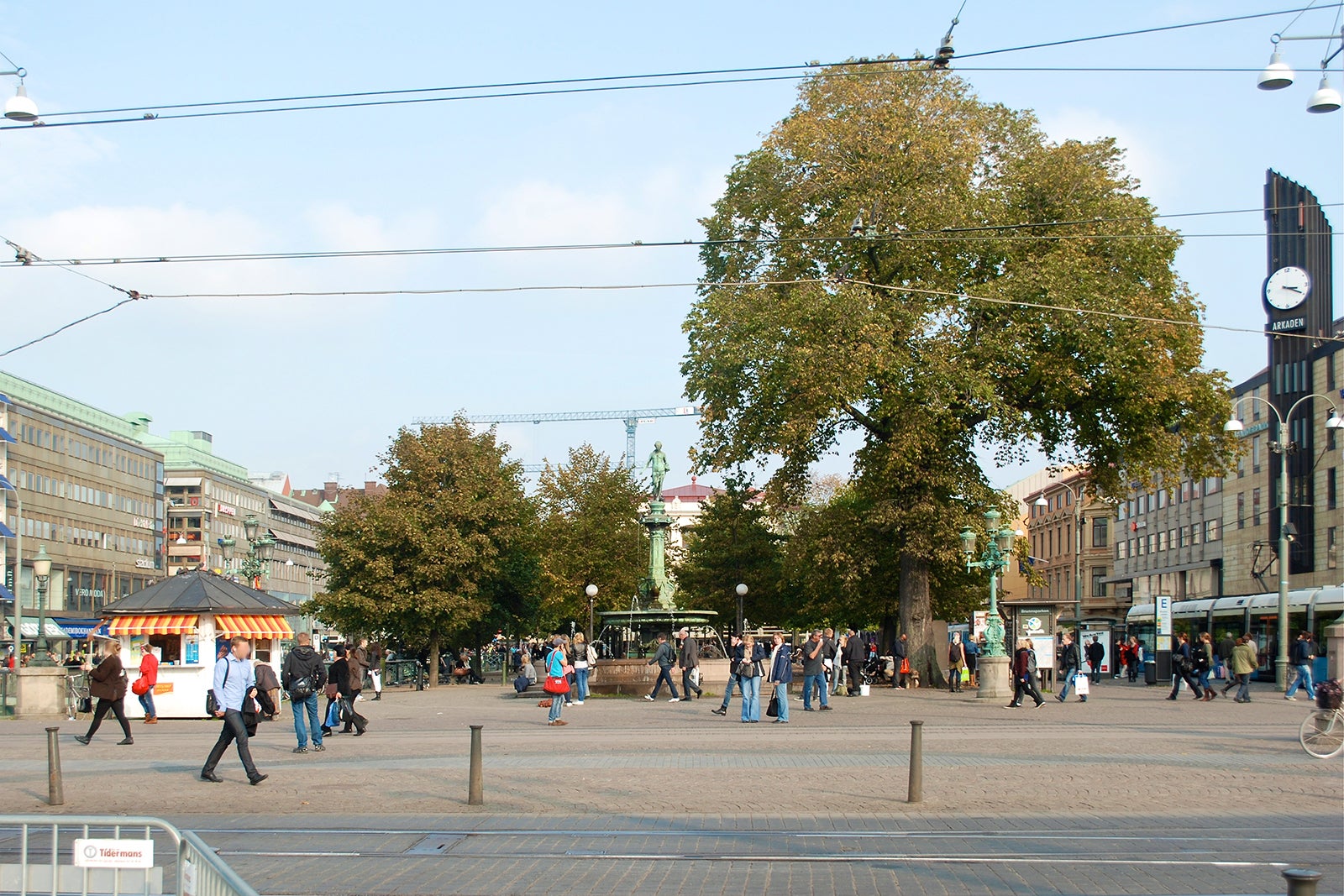 What are the highlights of Brunnsparken?
Brunnsparken is designed in a baroque style exemplified by its symmetrical double rows of trees. The park is also home to 2 impressive statues – a stone sculpture known as the Wheel of Life (Livshjulet) and a 24-foot statue which is both the 2nd oldest in Gothenburg and its first to depict a woman. This statue depicts a woman sowing seeds surrounded by 4 swans down in the bowl of the fountain and 8 lion heads which spurt out water from higher up. The statue is named the Sowing Woman and was created by Per Hasselberg in 1883, but it is sometimes also known as Johanna of Brunnsparken. The actual statue is made from bronze while the fountain is granite.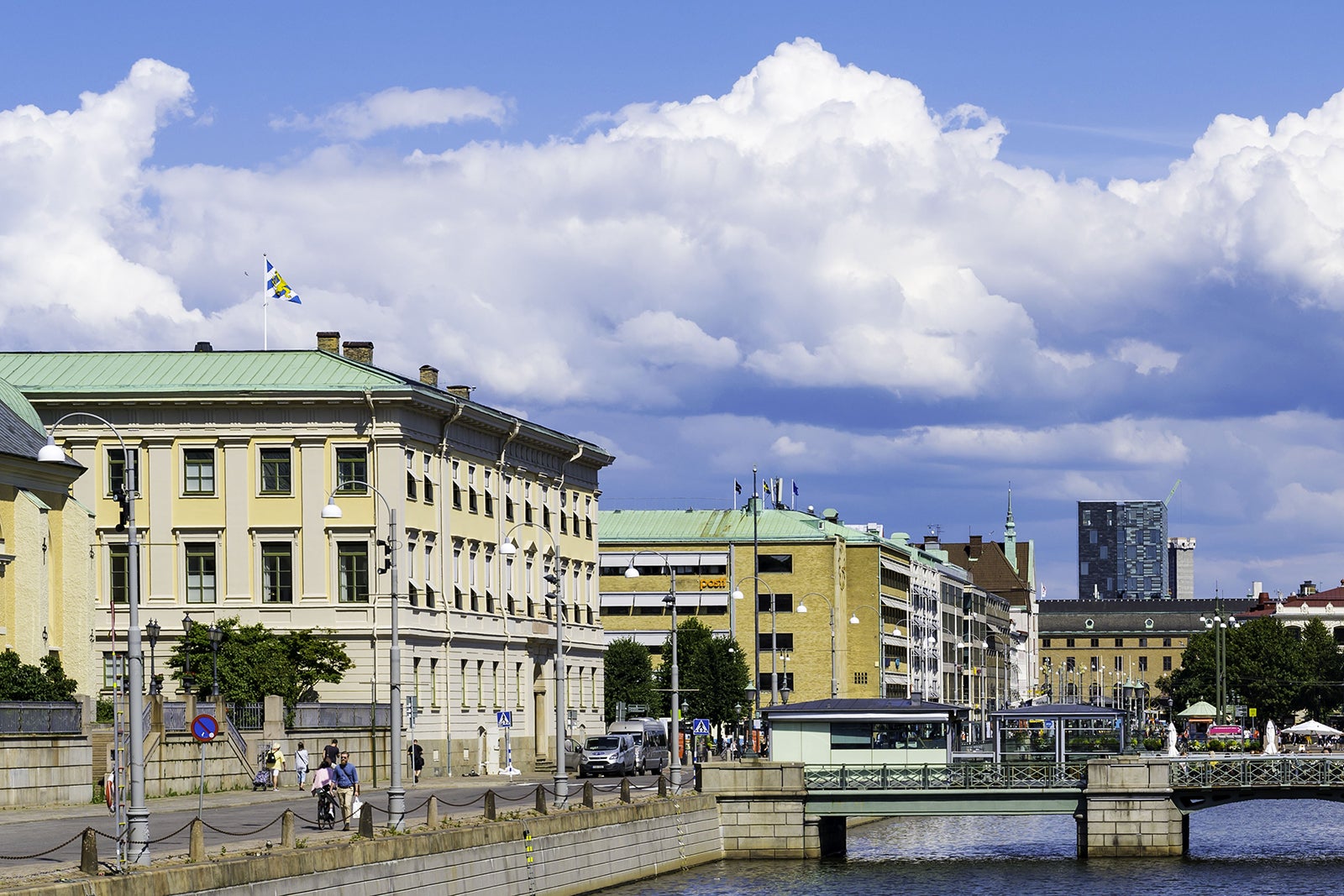 Good to know about Brunnsparken
The park is located between the Nordstaden and Arkaden shopping centres and between two of the oldest streets in Gothenburg, Norra Hamngatan and Södra Hamngatan. Its central location makes it an easy destination to reach either by tram or by bus and Gothenburg Central Station is only 400 metres away. It is within a 5-minute walking distance from other attractions such as the Market Hall (Stora Saluhallen), the Gothenburg City Museum (Göteborgs Stadsmuseum), Gothenburg Cathedral (Göteborgs Domkyrka), the City Library (Stadsbiblioteket) and the Garden Society of Gothenburg (Trädgårdsföreningen). The park is open around the clock and there is no entrance fee.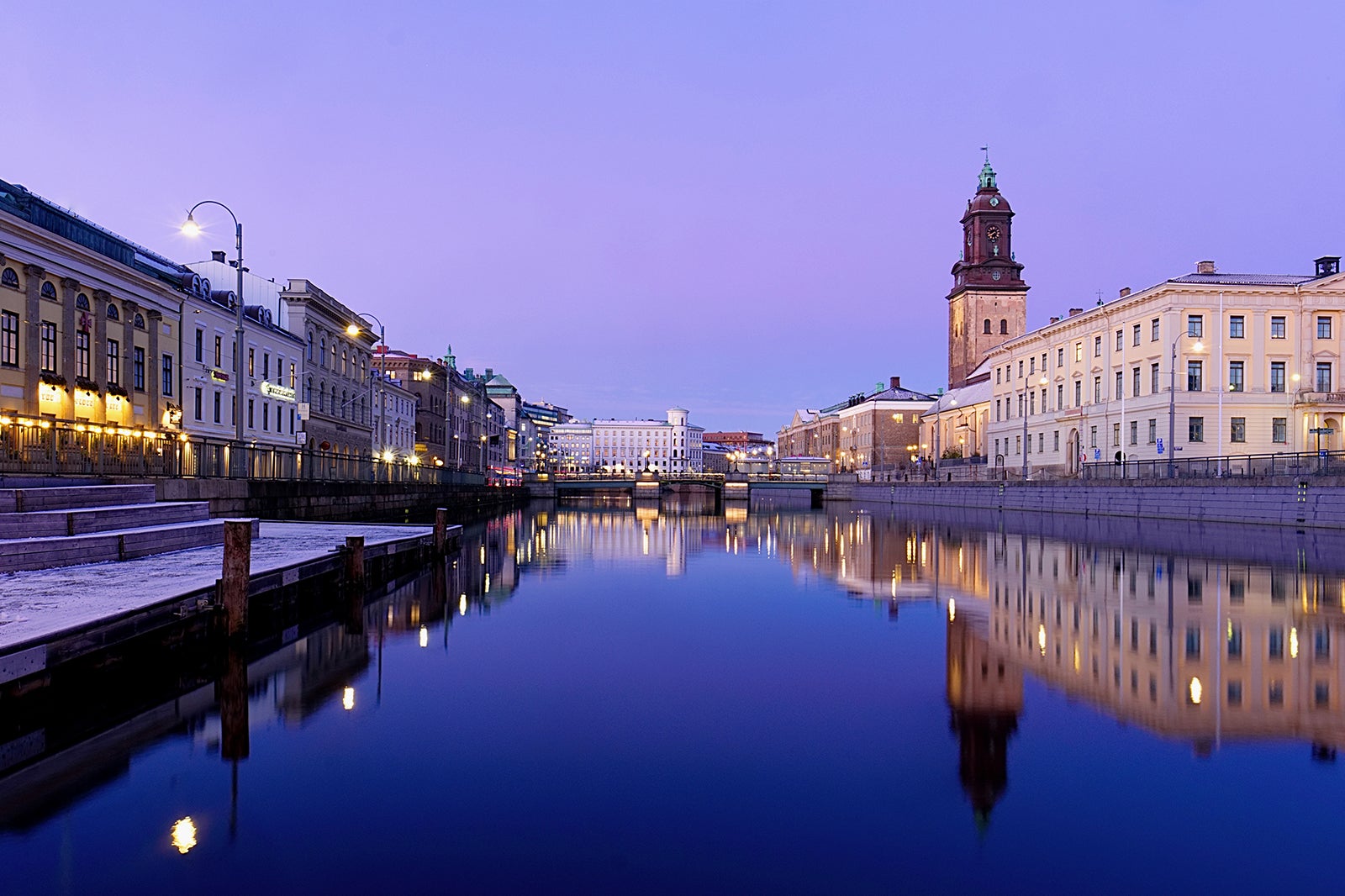 Brunnsparken in Gothenburg
Location: Brunnsparken, 411 06 Gothenburg, Sweden
Back to top