Röda Sten is an art and cultural centre focused on contemporary art which houses exhibitions from both Swedish and international artists. The exhibitions contain works from several different disciplines such as painting, photography, video art, sound art and performance art. The centre also hosts talks, lectures and courses for both children and adults, often in English. Its mission is to use these activities to create a meeting place centred around art where like-minded folk and creative spirits can come together and share ideas.
Röda Sten Art Centre in Gothenburg - one of the highlights of 10 Free Things to Do in Gothenburg and 10 Most Instagrammable Places in Gothenburg (Read all about Gothenburg here)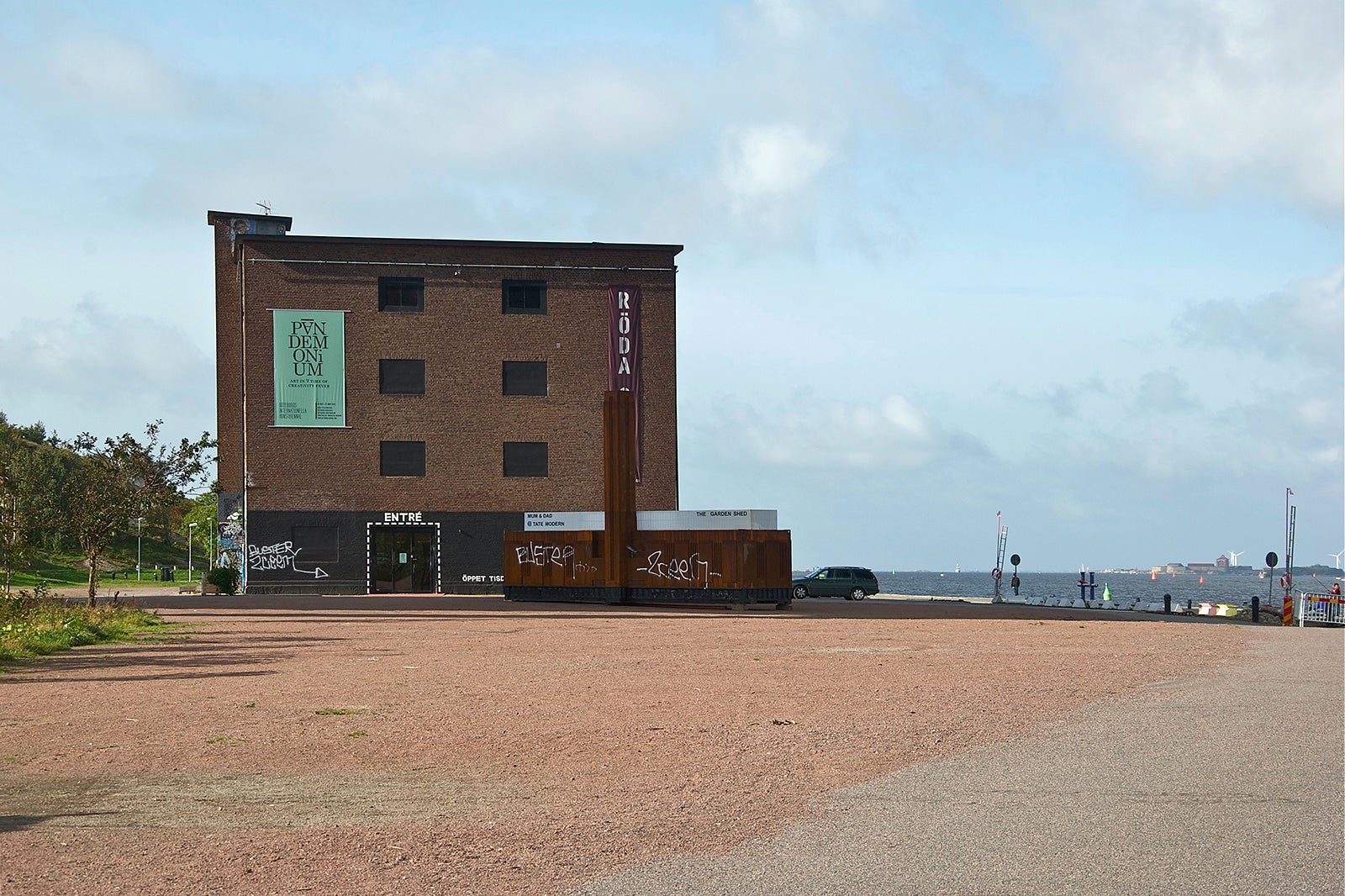 What are the highlights of the Röda Sten Art Centre?
There is plenty for kids and younger visitors to enjoy and experience at the art centre. Their Young & Creative space is for people aged between 12 and 25 while their Sunday Workshop is aimed at younger kids. The centre also holds courses and lectures on different artistic styles for people of all ages, often in English. It is also possible to hire the premises for different types of corporate events, dinners or photo shoots. The Röda Sten Restaurant is located in the same building and serves up flavours from all over the world. It is open for lunch and also provides catering for events at the centre. In 2013, Röda Sten opened Tunnel Tales in a pedestrian tunnel close to the art centre, between the tram stop of Vagnhallen Majorna and the district of Klippan. The focus here is on audio art and exhibitions which act as a complement to the varying presentations on display in the main building.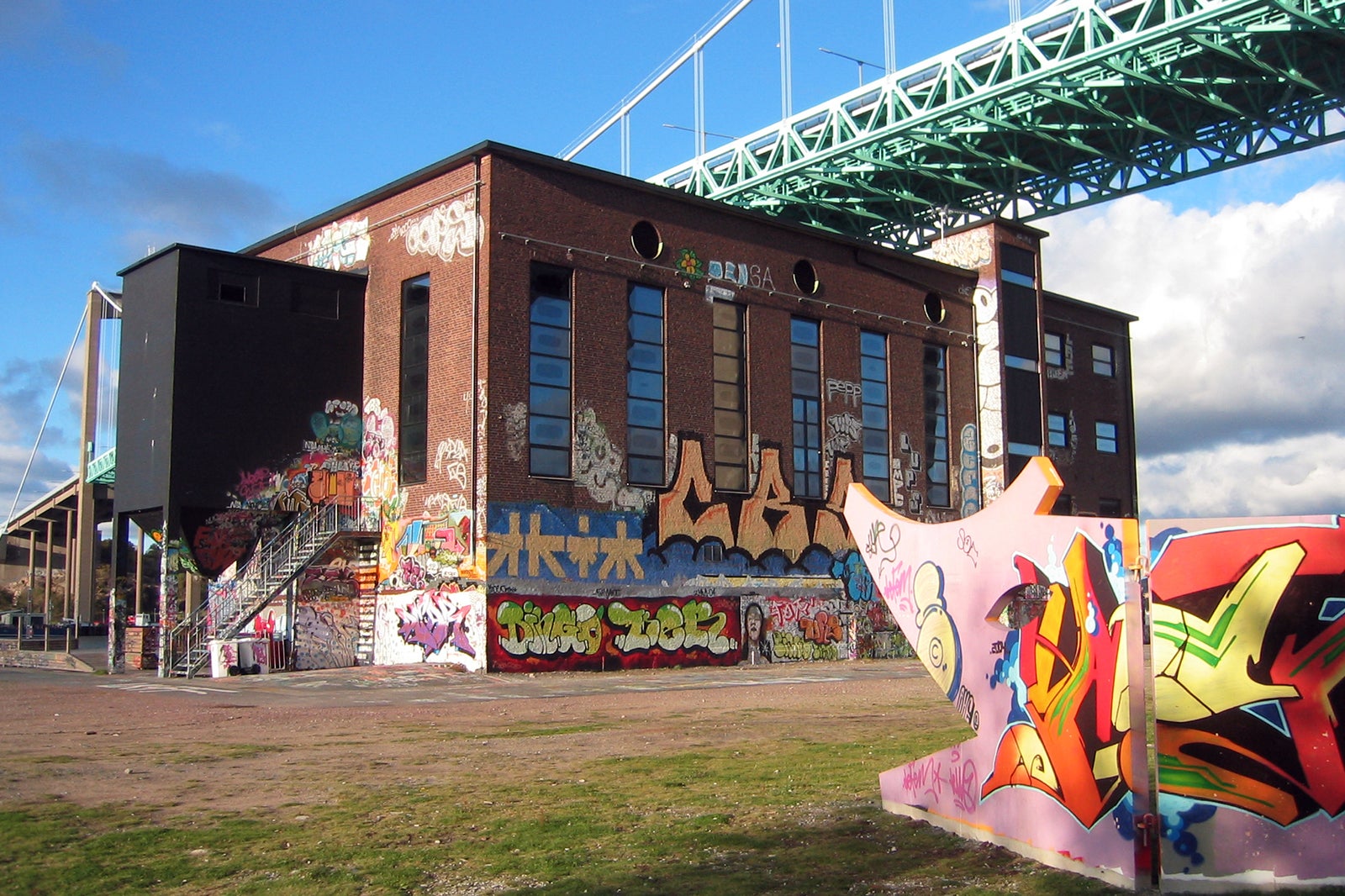 Good to know about the Röda Sten Art Centre
The Röda Sten Art Centre charges a modest entrance fee. Pensioners, students and unemployed visitors can receive a discount, however, and visitors under the age of 26 go free. Free entry is also available to everyone regardless of age or occupation on Wednesdays between 5 pm and 8 pm. The Röda Sten Art Centre is located next to the Röda Sten or Red Rock from which the centre takes its name, not far from the district of Majorna and the large Slottsskogen Park. You can reach the Röda Sten Art Centre by tram, bus or ferry which all put you within a short walk of the venue itself. If you decide to come down by car, there is parking in the vicinity of the art centre but it is not permitted to park on the gravel area directly outside. Tunnel Tales is a short distance away from the art centre, between the Majorna tram stop and Klippan.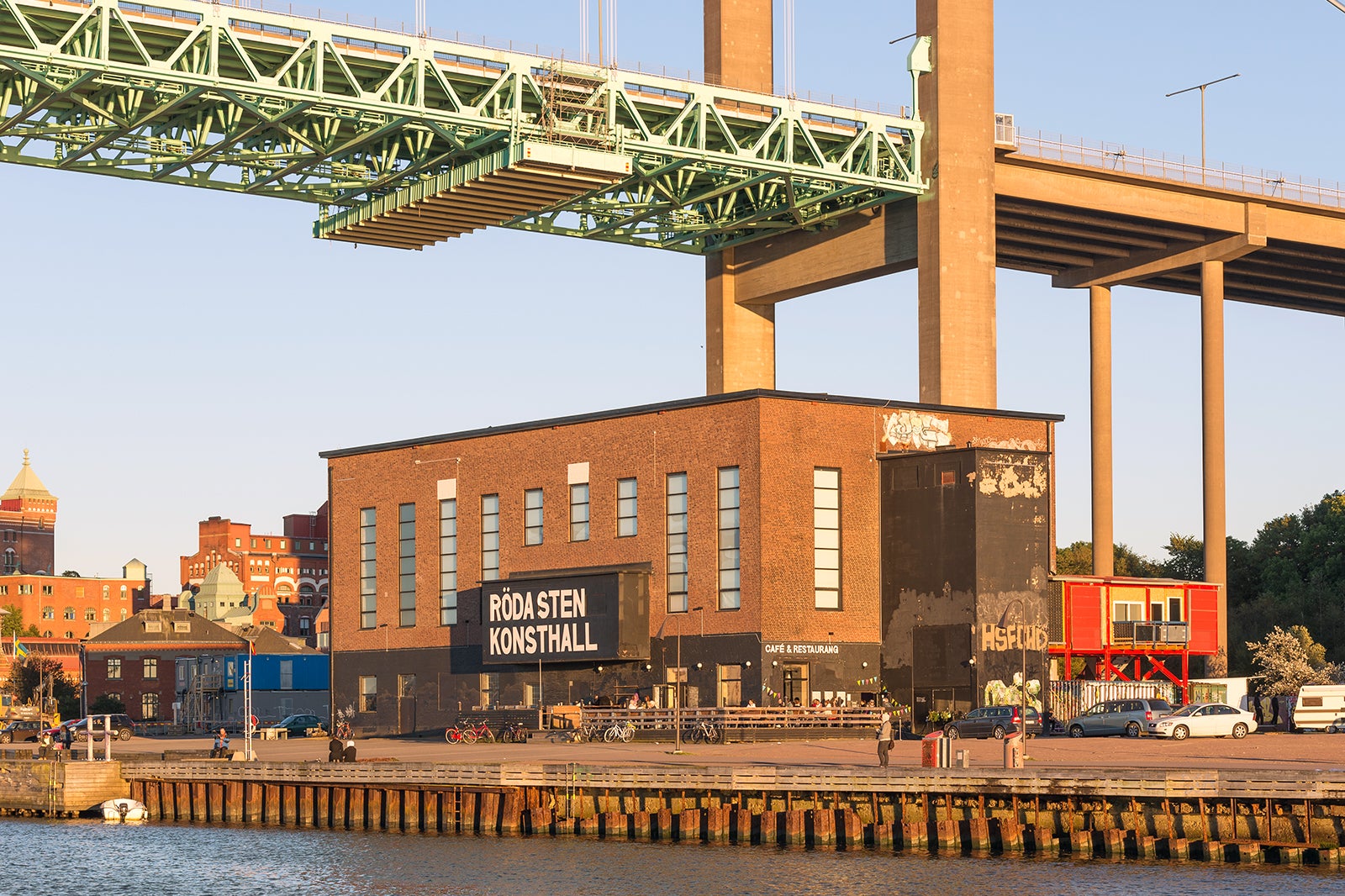 Röda Sten Art Centre in Gothenburg
Location: Röda Sten 1, 414 51 Gothenburg, Sweden
Open: Mondays closed, Tuesday noon to 5 pm, Wednesday noon to 8 pm, Thursday–Sunday noon to 5 pm
Phone: +46 31 120816
Back to top