3 Great Restaurants in Chaloklum and Haad Mae Haad
Where to Eat in Chaloklum and Mae Haad and What to Try?
Great restaurants in Haad Mae Haad and Chaloklum are mostly resort-owned venues, where you can dine in the sand with spectacular views of the Andaman Sea. Seafood restaurants dominate the areas' dining scene, though you can find a few specialising in Italian, Dutch and English cuisine.
Haad Mae Haad and Chaloklum are relatively peaceful even during high season, attracting those who prefer a laidback dining experience in Koh Phangan. Check out our guide to the best places to eat in Haad Mae Haad and Chaloklum.
1
Koh Ma Beach
Open-air dining with sea views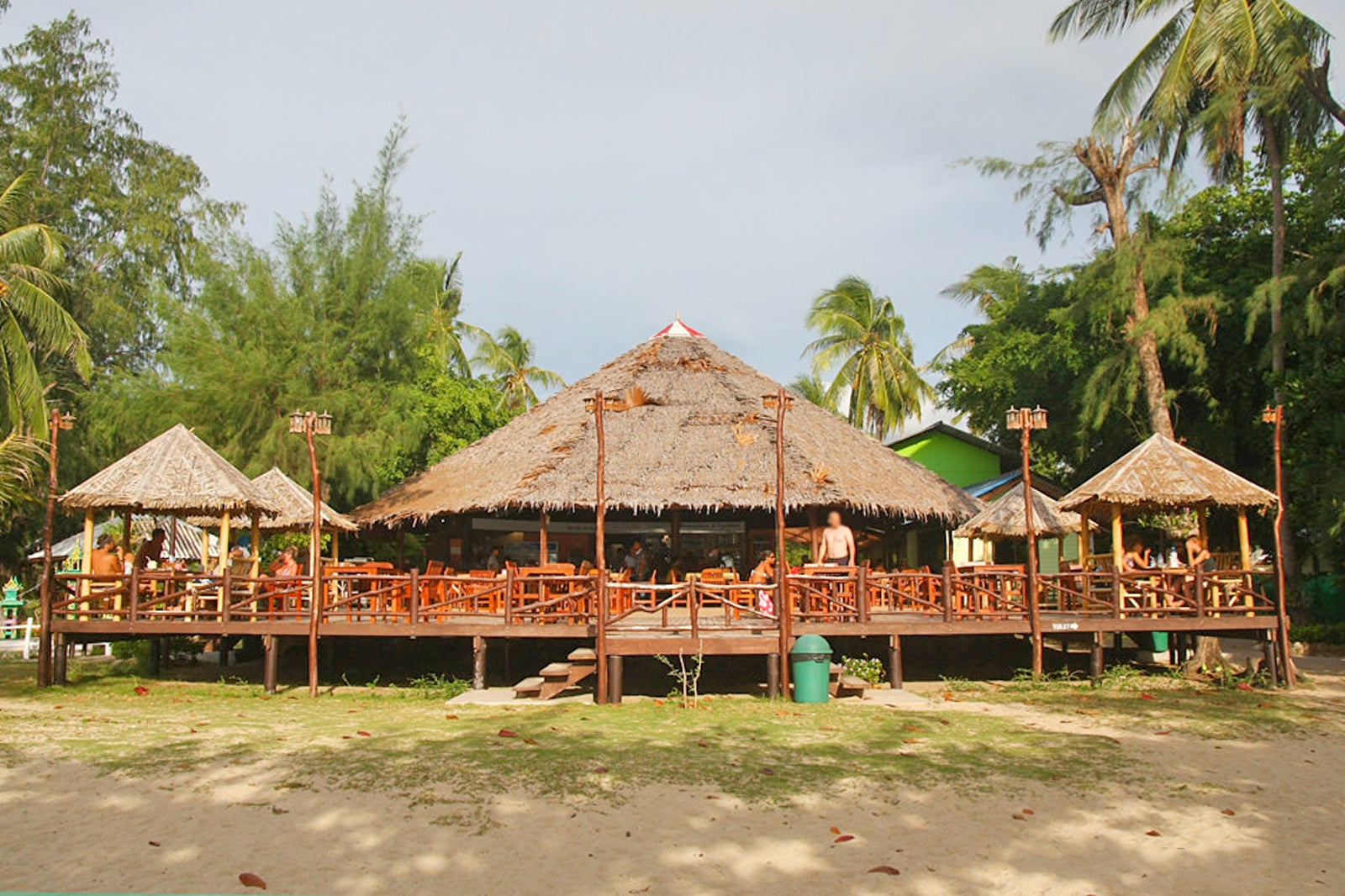 Koh Ma Beach Resort's open-air onsite restaurant serves Thai, seafood and Western dishes with views of the sea and some of Koh Phangan's most beautiful sunsets. The restaurant shares the view with the aptly-named Sunset Bar right on the sand and features a large terrace and lacquered teak wood interiors. Many come to the spot just before sunset for gorgeous views of the beach and the Andaman Sea.
Location: 106/3 M.7 Haad Mae Haad, Koh Phangan, Surat Thani 84280, Thailand
Phone: +66 (0)77 374 173
2
Sunshine Restaurant
Homemade Italian pasta and Thai delights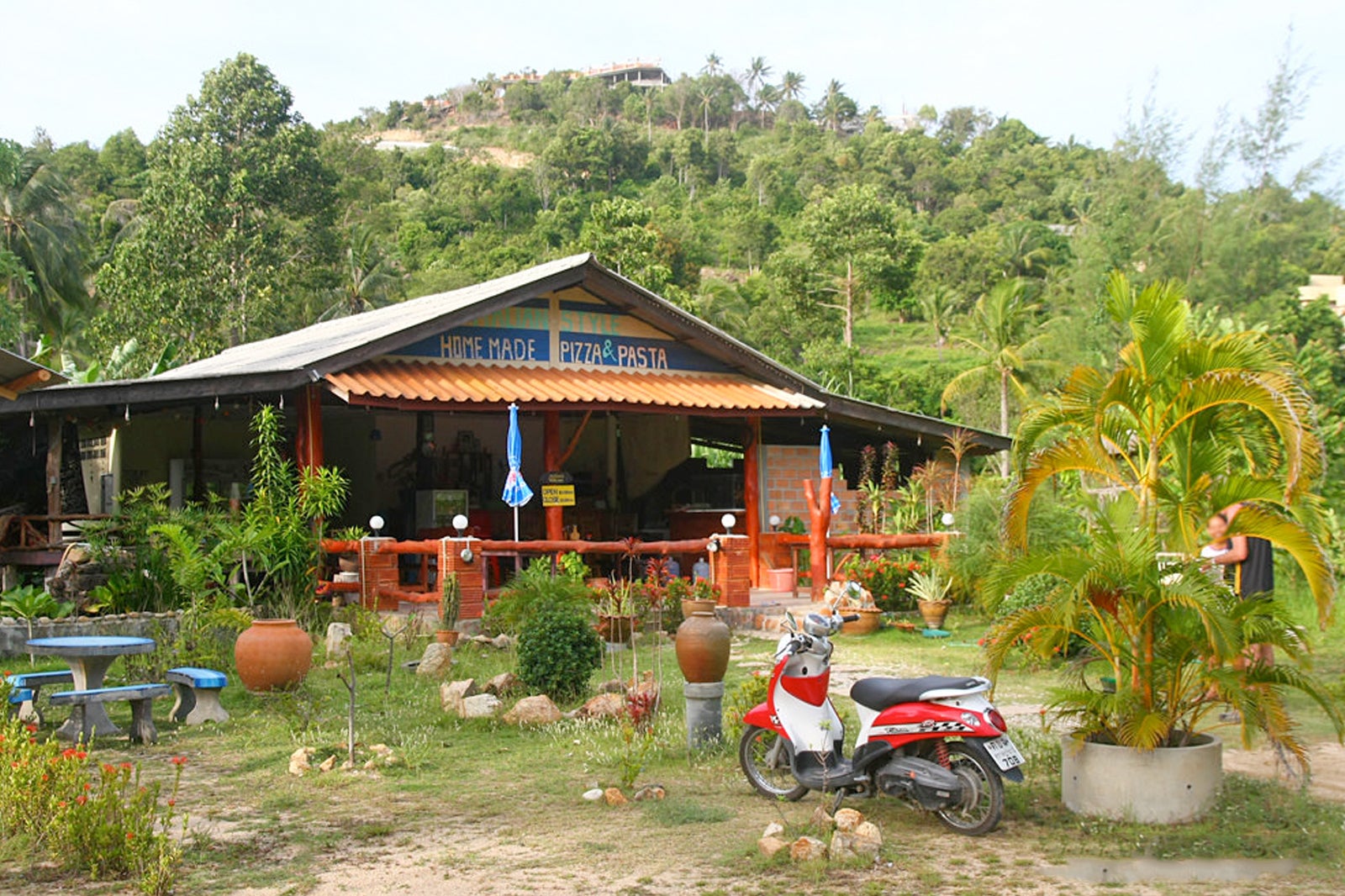 Sunshine is a friendly, family-run restaurant in Koh Phangan, just outside Haad Mae Haad Beach. It's a great place to enjoy homemade pizzas and pasta, thanks to its open-sided and roomy dining space. There's also a selection of affordable yet authentic Thai food if you want to try some local fare.
Location: Haad Mae Haad, Koh Phangan, Surat Thani 84280, Thailand
Open: Daily from 10 am to 11 pm
Phone: +66 (0)87 888 3244
3
Wang Sai Restaurant
Thai cuisine on the beachfront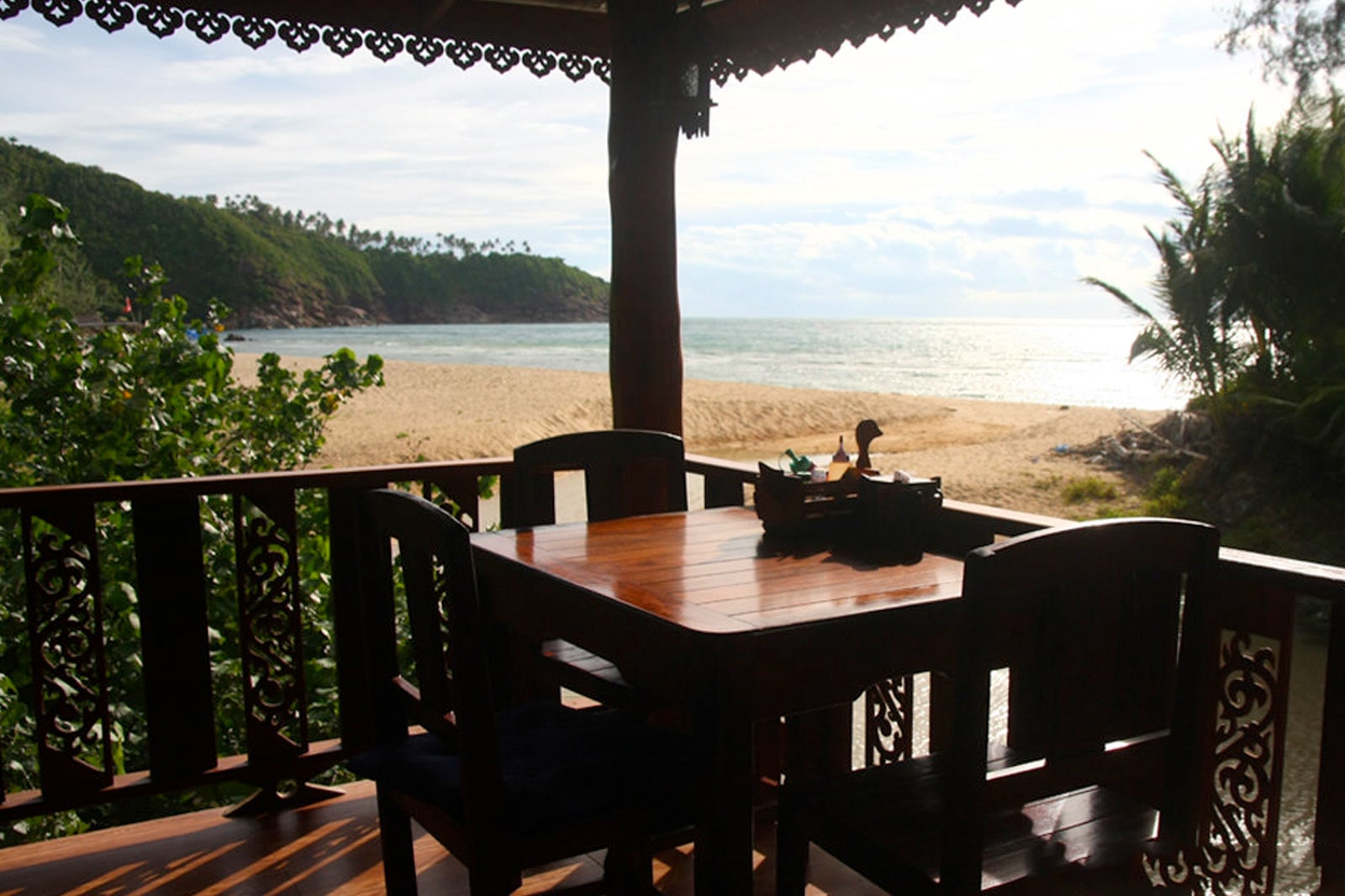 Wang Sai Restaurant is part of a resort of the same name. With teakwood fittings and a predominantly Thai menu, it's a great option for a casual meal by the sea. The restaurant is within a 10-minute walk of Mae Haad Beach in Koh Phangan.
Location: Haad Mae Haad, Koh Phangan, Surat Thani 84280, Thailand
Open: Daily from 7 am to 10 pm
Phone: +66 (0)77 374 238
Back to top