Loh Lana (Loh Lannah or Loh Lanna) is a splendid cove on the northwest coast of Koh Phi Phi Don, the main island of the Phi Phi archipelago. It has a 500-metre-long beach that's essentially undeveloped, with shallow waters offering great snorkelling opportunities at both ends of the strand.
From Loh Lana, you can easily reach the more popular beach of Loh Bagao via a 900-metre-long cement path linking the 2 beaches. While you won't find bars and restaurants in Loh Lana, the nearby Loh Bagao Village has a good choice of dining options.
Loh Lana in Phi Phi - one of the highlights of 5 Beaches in Phi Phi You've Never Heard Of (Read all about Ko Phi Phi here)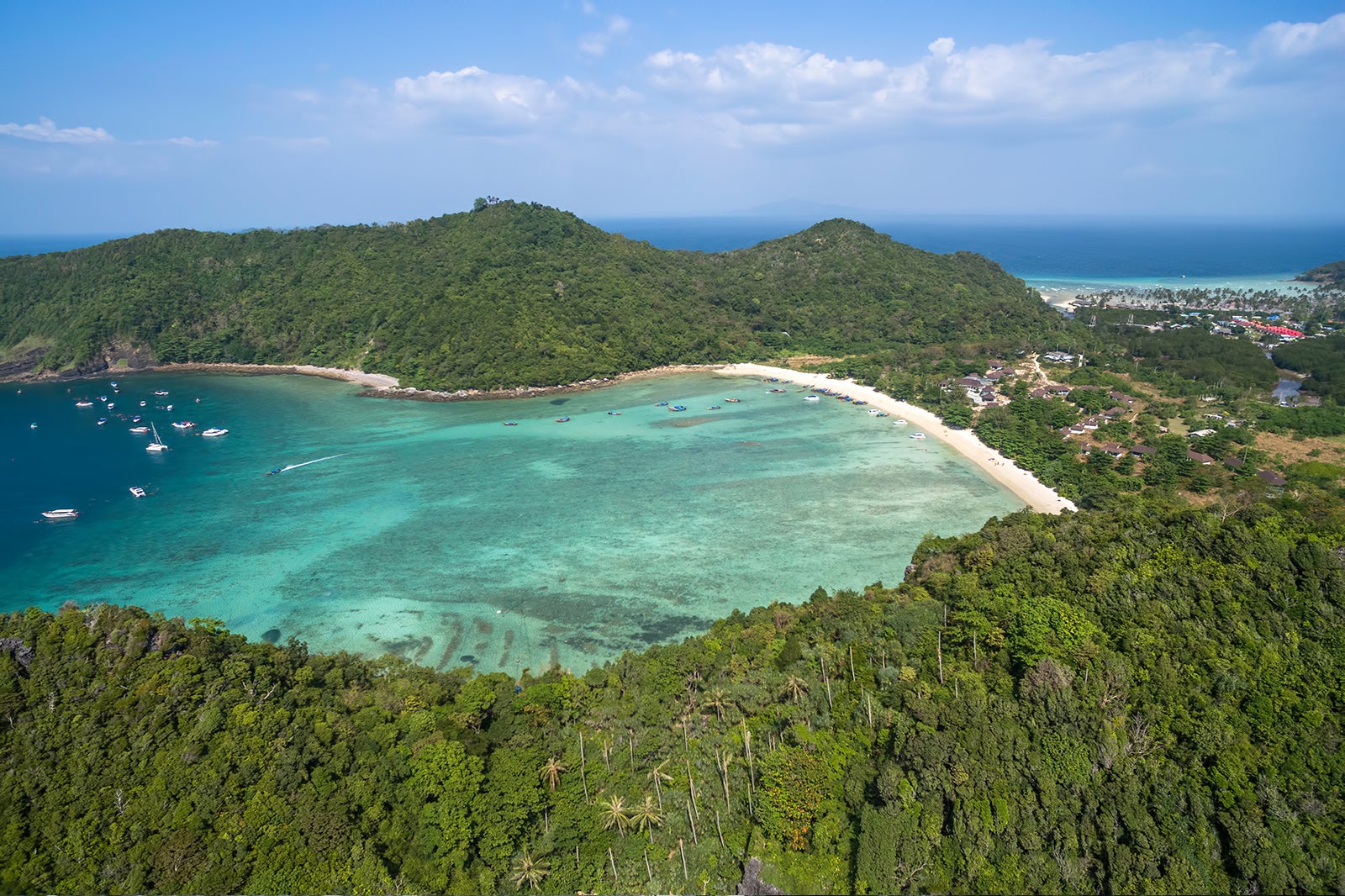 Highlights of Loh Lana in Phi Phi
The area between Loh Lana and Bagao is a vast field for exploration, which includes a route to Nui Beach, a secret cove just south of Lana Bay. The beach is known for its outstanding snorkelling and faces Camel Rock, one of Phi Phi's natural landmarks. A viewpoint is several hundred metres northeast of Lana Bay. This area also has a pristine mangrove forest that's home to exotic birds and insects.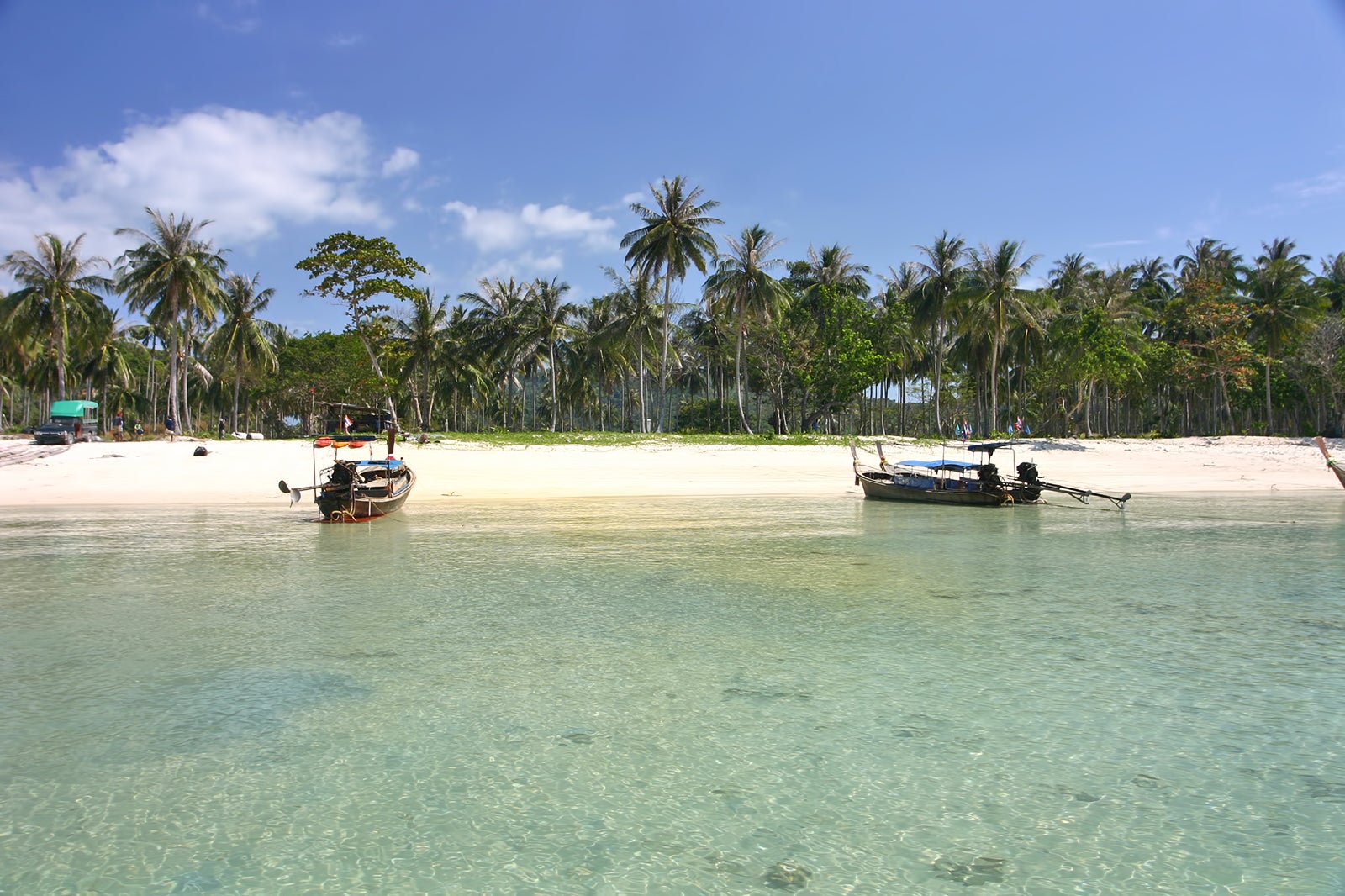 How to get to Lana Bay
There are several ways to get to Loh Lana. From Loh Dalum (north of Tonsai Village), you can hire a long-tail boat and reach Lana Bay within 30 minutes.
If you're looking to test your endurance, there's a trail that starts at Phi Phi Viewpoint. This option will take you about 2 hours – it's a good idea to hire a guide if you're not familiar with jungle-trekking. Remember to bring water and snacks for this rather challenging hiking journey. It's best to hire a long-tail boat on Loh Bagao Beach to get back to Tonsai Village as it's not wise to wander in the jungle after dark.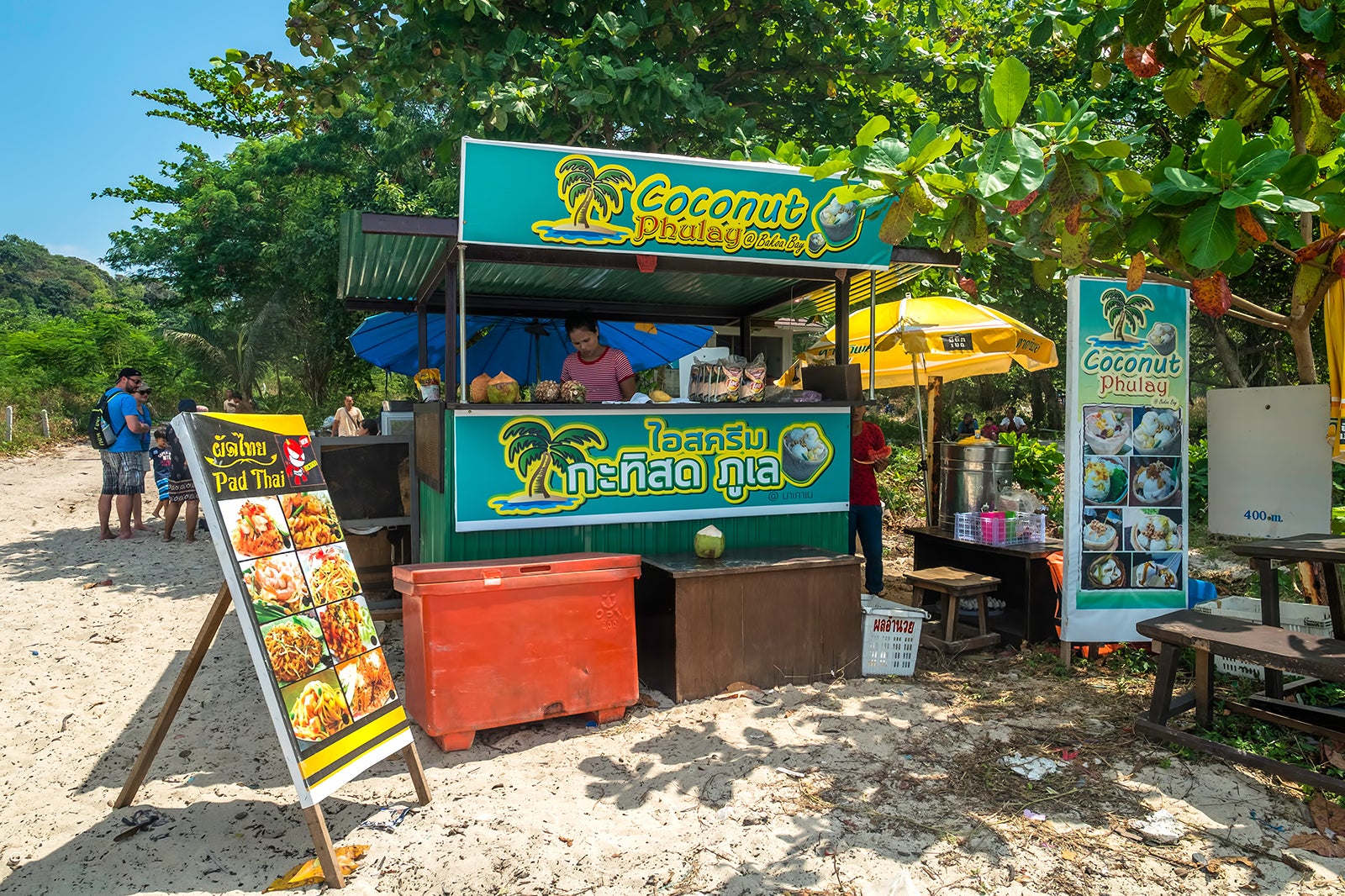 Loh Lana in Phi Phi
Back to top