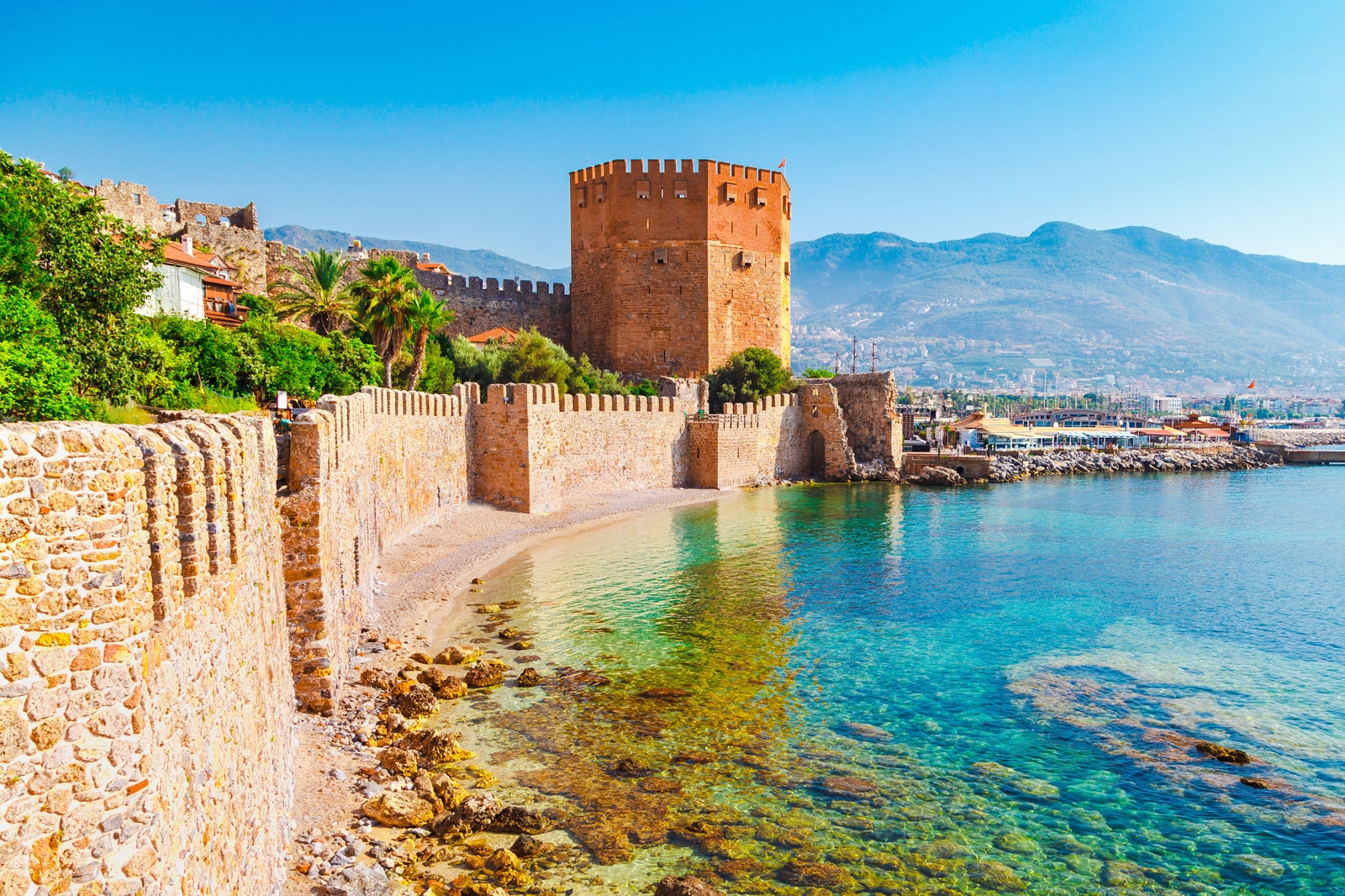 10 Best Things to Do in Alanya
What is Alanya Most Famous For?
Alanya's broad sandy beaches have seen the town on the Turkish Riviera expand from a modest resort into the popular summer playground it is today. With a large expat community drawn by the 300 or so days of sunshine each year – not to mention the relaxed lifestyle – there's plenty going on even outside the busy summer season.
Beyond the beach, cosmopolitan Alanya has a rich cultural heritage, with ancient fortifications, a historic shipyard and several compelling museums to visit. They're a far cry from the noisy bars and packed restaurants of the waterfront but combined with the resort's modern attractions, they form 1 well-rounded and irresistible package.
What are the best things to do in Alanya?
Back to top