10 Best Things to Do in Charleston
What is Charleston Most Famous For?
Charleston is South Carolina's oldest and largest city and there's a lot to choose from among the best things to do here. Charleston has several museums to explore that detail the city's rich history and culture – of which not all is good. Rather than the skyscrapers that dominate most US city skylines, Charleston's attractive skyline is dominated by church spires. With plenty of museums, bars, historic structures, and a pretty harbour, the city attracts a diverse mix of history buffs, partygoers, families, and fans of fishing.
You could spend weeks exploring the immaculately preserved Downtown and Charleston Harbour areas. But there are plenty of highlights that make a quick visit of a day or 2 to this enchanting city well worthwhile.
What are the best things to do in Charleston?
1
Charleston Harbor
A wildlife watcher's paradise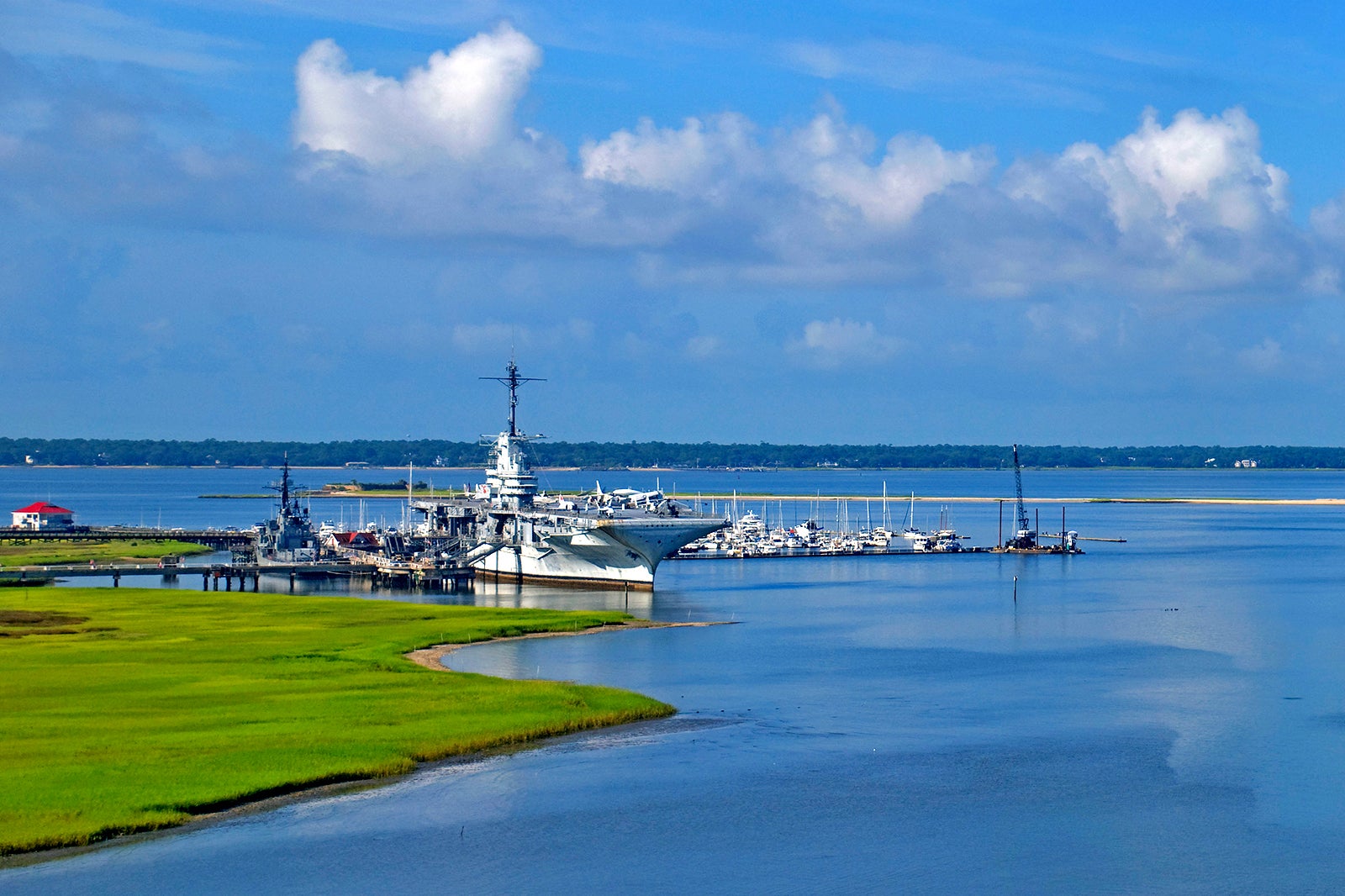 In between Sullivan's Island and James Island, you'll find Charleston Harbor, which is populated with a rich variety of birdlife ranging from pelicans to laughing gulls. If you're lucky, you might also catch a glimpse of a dolphin or 2, or even a family of river otters. If you plan to stay here, you'll find plenty of resorts at the nearby marina.
Activities at Charleston Harbor include chartered fishing and yacht tours, spa retreats, helicopter rides, and museum tours. You can add a touch of 'spooky' to your trip by embarking on one of the local ghost walk tours. Alternatively, simply enjoy the sunrise over the Atlantic Ocean to start your day.
Location: Charleston, South Carolina 29412, USA
photo by Ron Cogswell (CC BY 2.0) modified
2
Cathedral of Saint John the Baptist
Church spires still dominate the cityscape of Charleston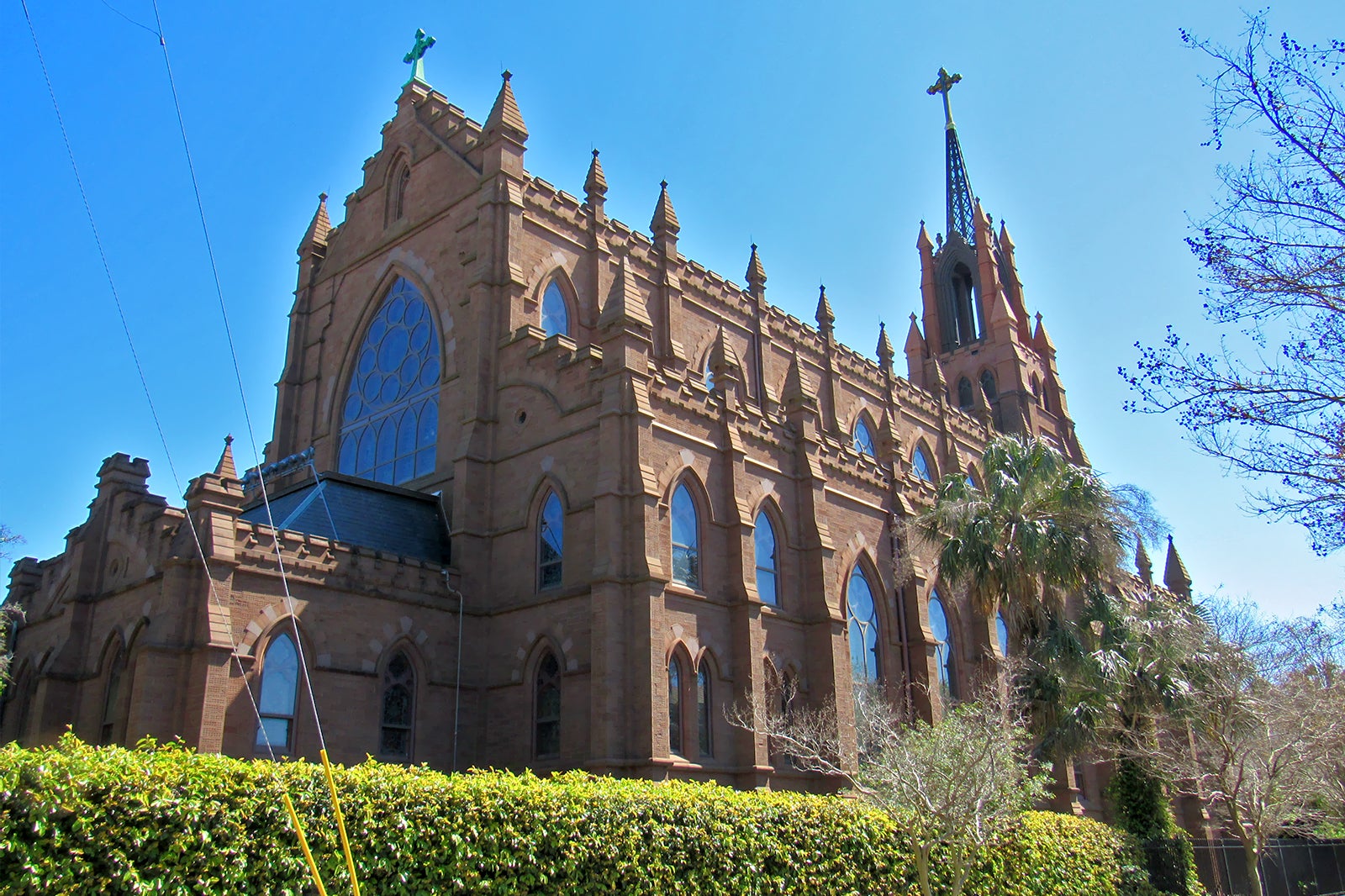 Charleston's Cathedral of Saint John the Baptist has a fascinating history. The site on which it stands was purchased in 1821 by Bishop John England, the first bishop of Charleston, and the original structure was completed in 1854. During the 1860s, the cathedral was destroyed by a fire. It would take 45 years to raise the funding to rebuild the cathedral as you can see it today.
During your visit to this Gothic-style religious monument, take note of the unique stained-glass windows over each entrance. The renovation plans included a tall spire, but lack of funding prevented this from being constructed. Much of Charleston's skyline is dominated by church spires that are dotted around the city, including the spire of this impressive cathedral.
Location: 120 Broad St, Charleston, SC 29401, USA
Open: Monday–Friday from 9 am to 4 pm (open on weekends for mass and confession)
Phone: +1 843-724-8395
photo by Farragutful (CC BY-SA 4.0) modified
3
The Charleston Museum
View dinosaur skeletons and learn about the dark history of slavery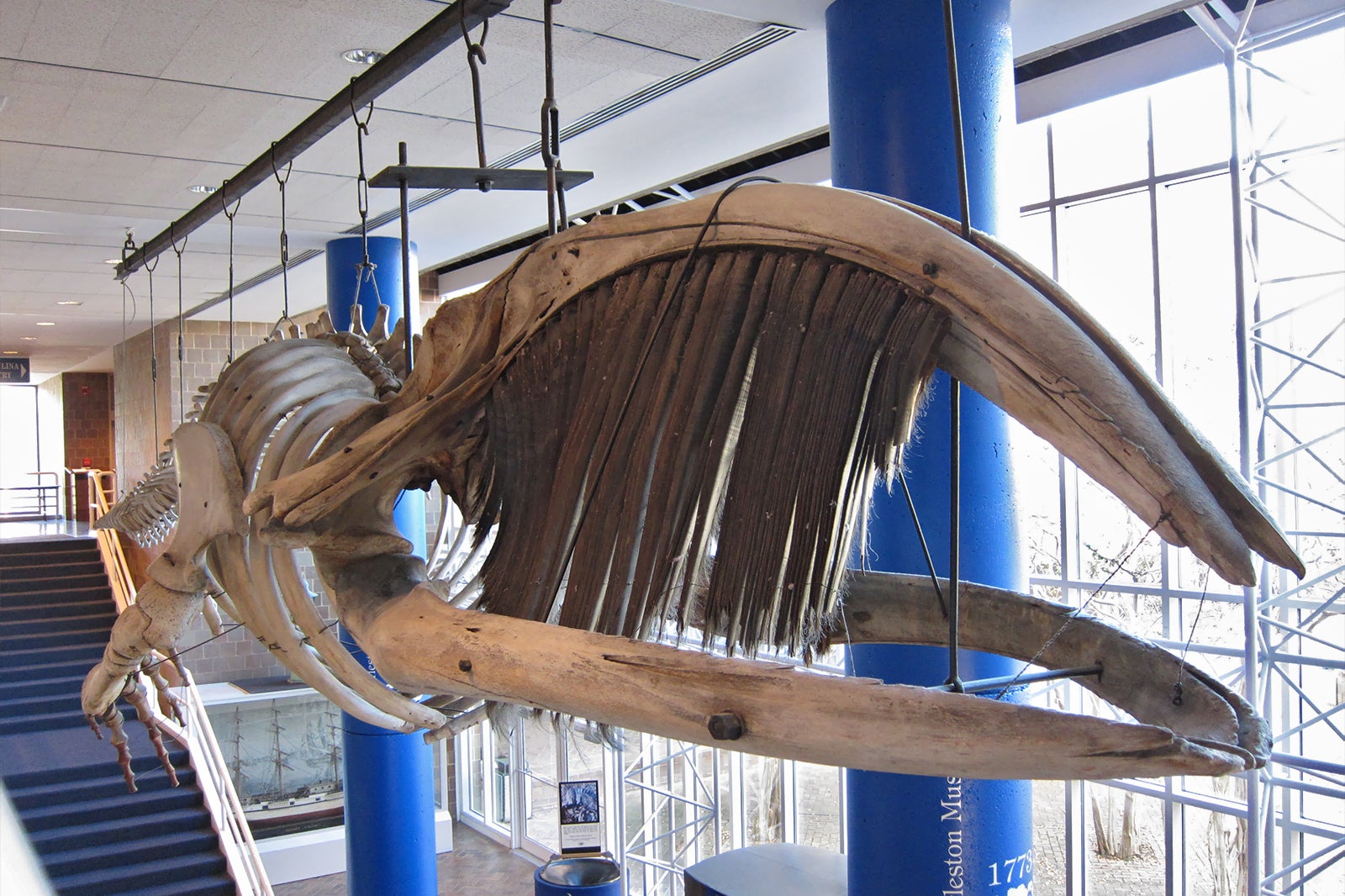 To learn about Charleston's history and present, we recommend visiting The Charleston Museum. Founded in 1773, this museum claims to be "American's First Museum." Inside, you'll find a vast collection of South Carolina artefacts, Civil War-era weapons and a genuine dinosaur skeleton.
Nowadays, Charleston is a cosmopolitan and diverse city where you can expect to feel welcomed and safe regardless of your race or religion. Go back to the American Civil War, and the situation was very different. Charleston is well-known for being one of the cities where the war began. If you want to find out about the dark history of slavery in the region, visit the Old Slave Mart Museum, which occupies what was once a slave auction gallery.
Location: 360 Meeting St, Charleston, SC 29403, USA
Open: Monday–Saturday from 9 am to 5 pm, Sunday from noon to 5 pm.
Phone: +1 843-722-2996
photo by edward stojakovic (CC BY 2.0) modified
4
Explore museums near Charleston Harbor
Learn about the American Civil War at Fort Sumter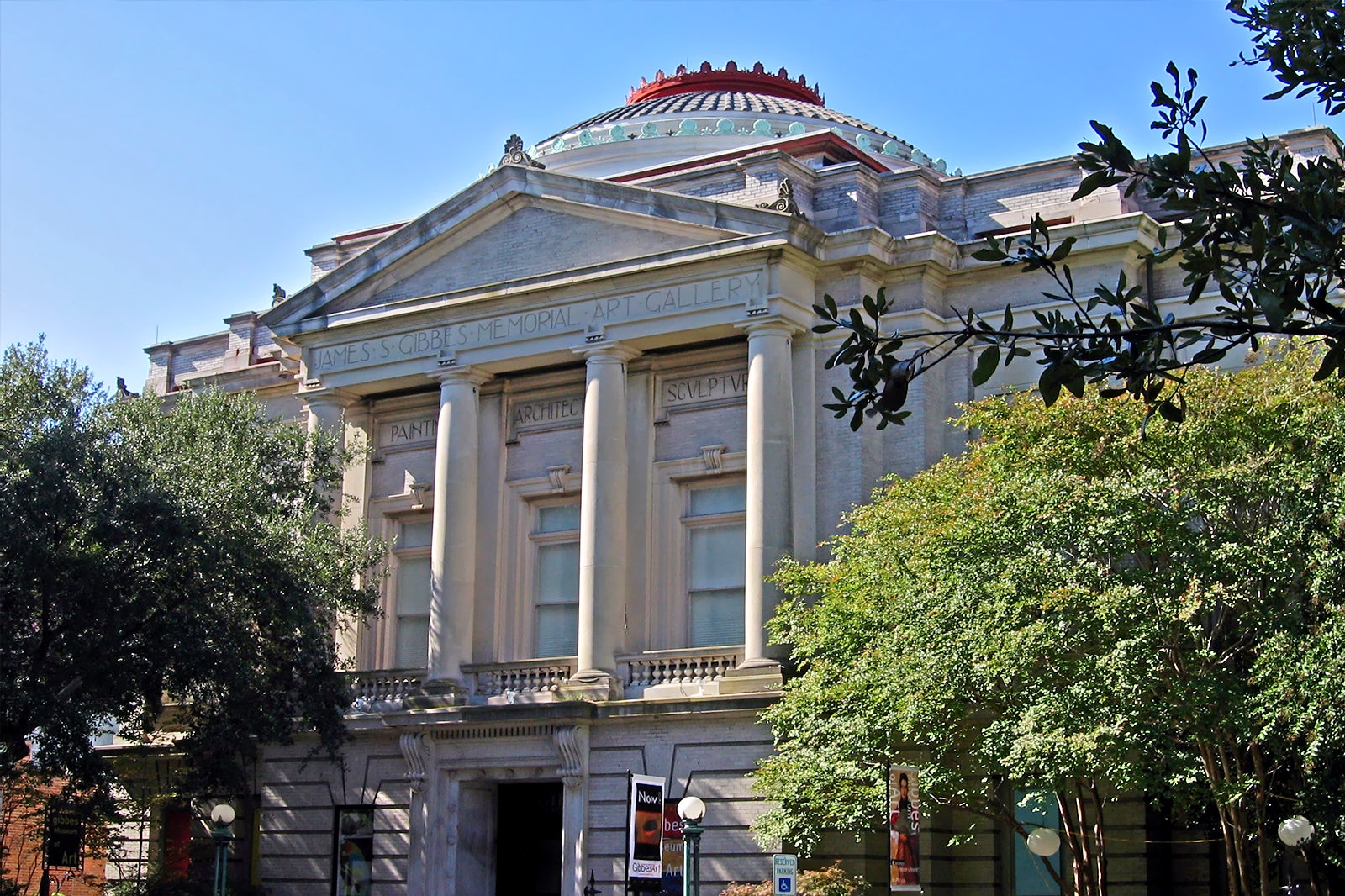 Charleston Harbor is one of the city's top attractions, largely thanks to the dozens of museums in the area. Art lovers can pay a visit to the Gibbes Museum of Art or the Halsey Institute of Contemporary Art. If you'd prefer to get to know the local culture and history of the city, consider heading to the Old Slave Mart Museum or Patriot's Point.
One of the most fascinating monuments near Charleston Harbor is Fort Sumter, where visitors can learn about the American Civil War. It was at this sea fort that the Confederate artillery opened fire on the Unionists, ushering in a 4-year war that would help shape the US as we know it today.
Location: Charleston Harbor, South Carolina 29412, USA
photo by Aude (CC BY-SA 2.5) modified
5
Bargain hunt at a range of local shopping venues
Stock up on boutique goods, housewares, and clothes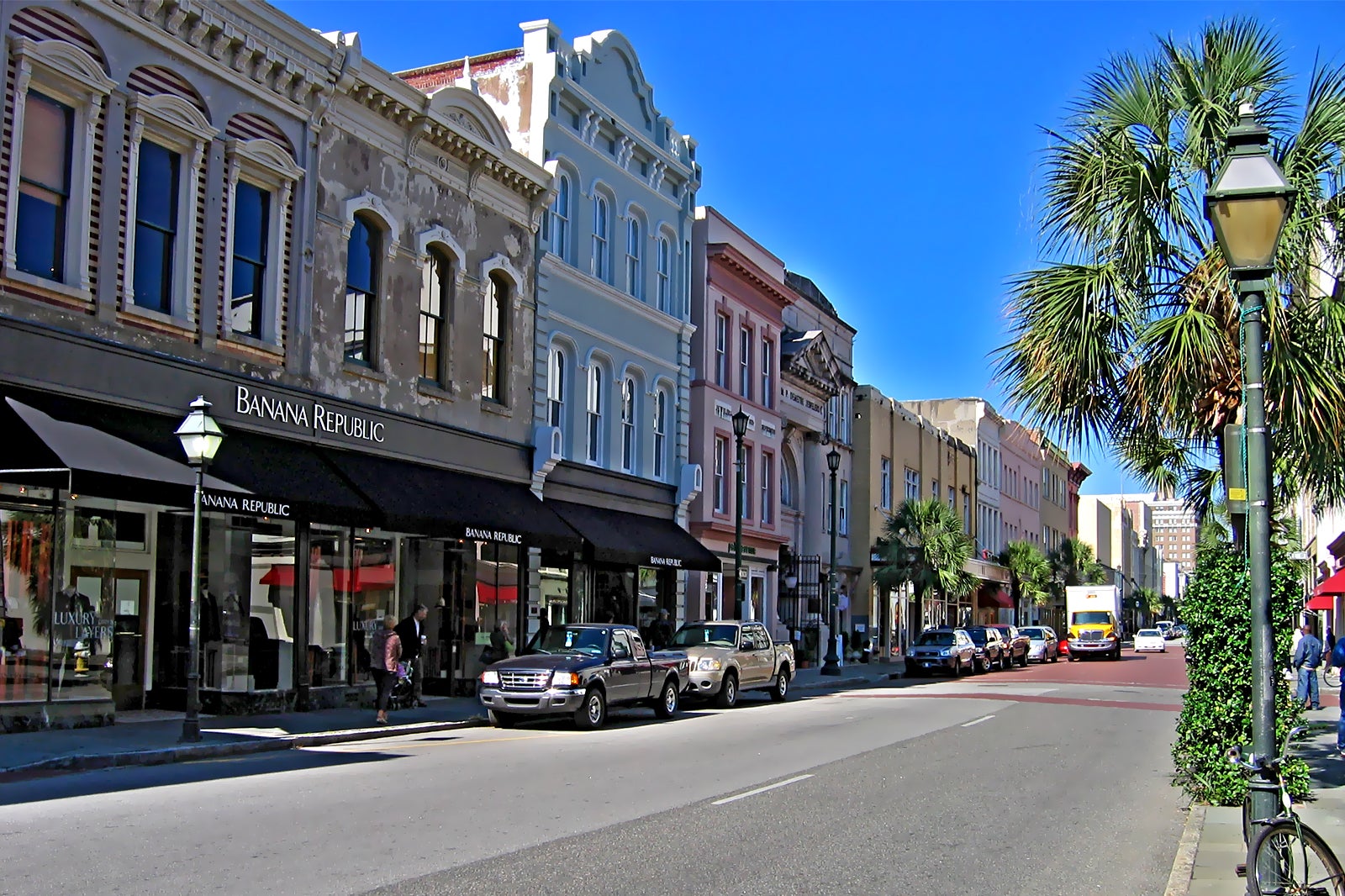 As the largest city in South Carolina, Charleston has plenty of shopping malls where locals and tourists can stock up on designer goods and sample the local seafood. At Northwoods, Charleston's largest shopping mall, you can visit over 130 retailers that sell clothes, books, cosmetics, and much more.
If you're looking for a more boutique shopping experience, head over to the House of Sage near King's Street. Here, you'll find a vast range of clothing for men and women, jewellery, and housewares. Despite being a fashionista's paradise, the prices at House of Sage are fairly reasonable.
photo by AudeVivere (CC BY-SA 2.5) modified
6
South Carolina Aquarium
Marvel at tropical fish, sharks, and turtles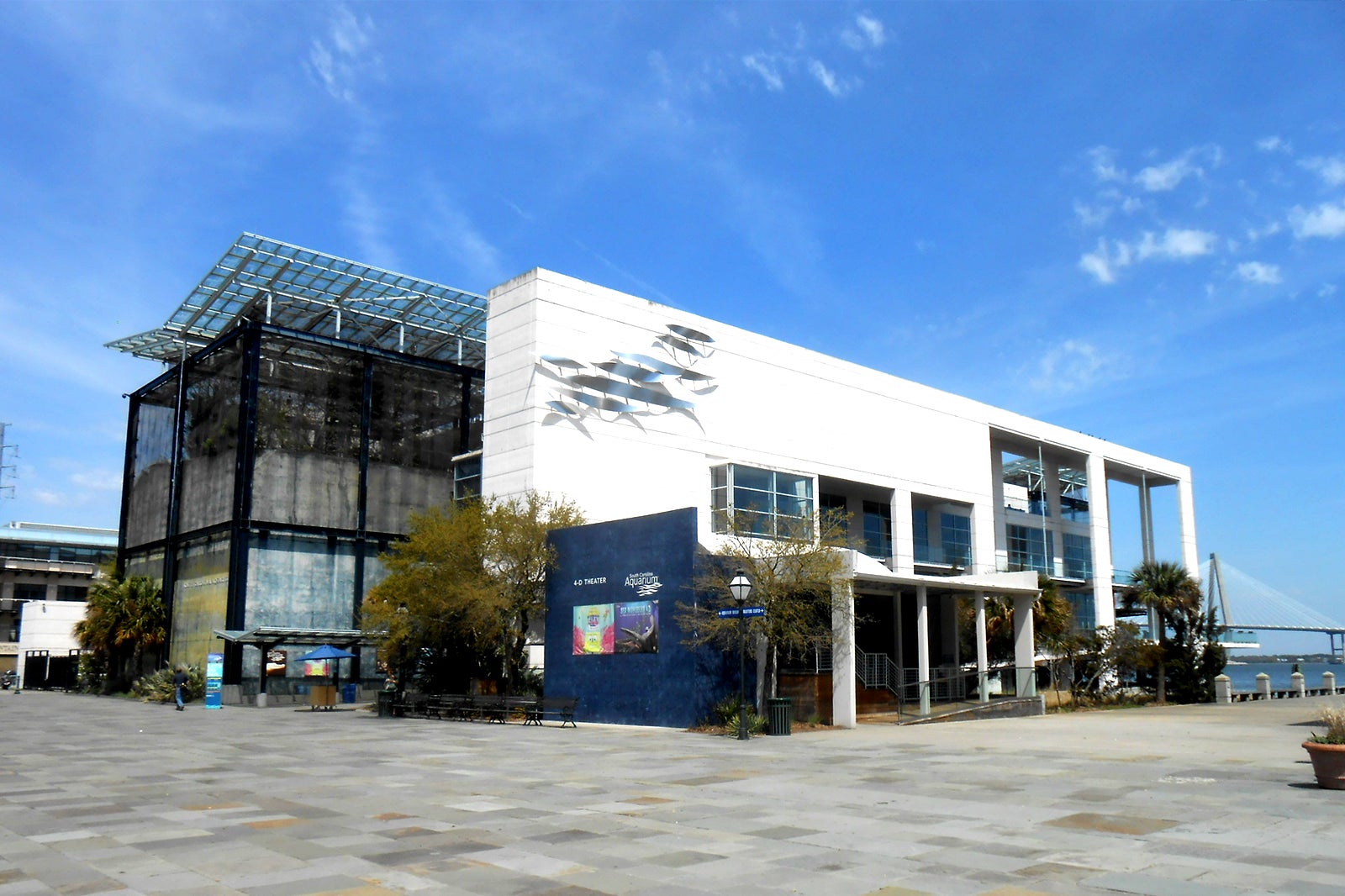 Embark on a chartered fishing tour at Charleston Harbor, and you'll catch a glimpse of a fascinating array of underwater sea creatures, however, if you're with the family and want to stay out of the heat, you might also consider heading to the South Carolina Aquarium. A short walk from other visit-worthy museums such as Fort Sumter and the International African American Museum, there's plenty of attractions in the area to keep the family occupied.
Inside the Aquarium, you'll see otherworldly invertebrates, sharks, and a vast array of colourful fish. The kids can pet rays and visit the sea turtle hospital. There are also lots of interactive exhibitions and a 4D cinema show with vibrating seats and water spray effects.
Location: 100 Aquarium Wharf, Charleston, SC 29401, USA
Open: Daily from 9 am to 5 pm
Phone: +1 843-577-3474
photo by ProfReader (CC BY-SA 3.0) modified
7
Frankie's Fun Park
Enjoy go-karting, mini golf, and arcade games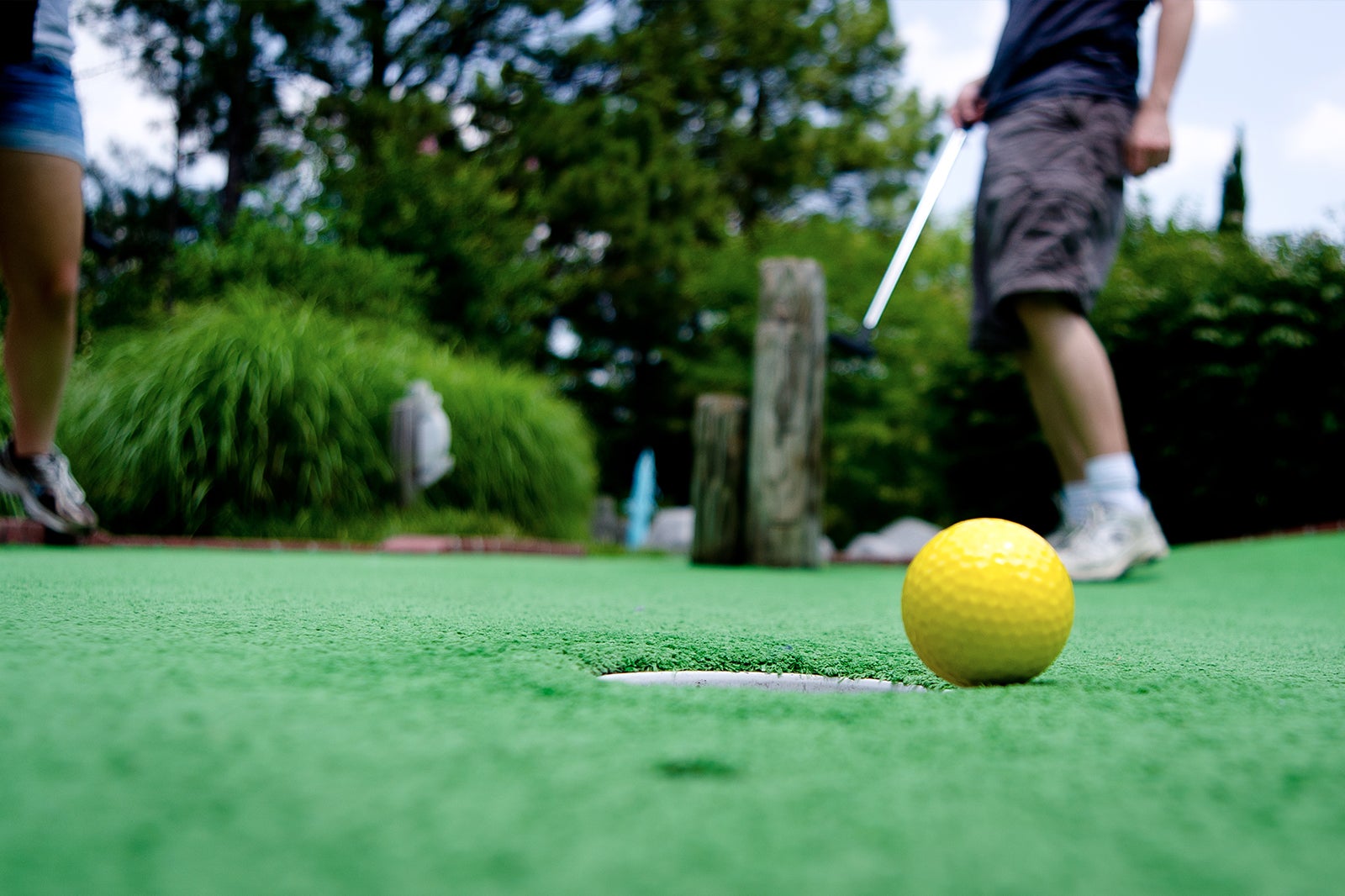 Travelling with the family in Charleston is a breeze thanks to the city's numerous amusement parks, including Frankie's Fun Park. With thrilling go-kart tracks, stomach-turning rides, and an extensive range of retro and cutting-edge arcade games available, the kids will be kept entertained for hours at Frankie's. There's also a beautifully landscaped mini golf course and a grill restaurant that serves family favourites such as buffalo wings and hot dogs.
After Frankies, and if the kid's fancy a dip during summer, the Splash Island Water Park is less than 12 miles from Downtown Charleston.
Location: 5000 Ashley Phosphate Rd, North Charleston, SC 29418, USA
Open: Daily from 10 am to 10 pm
Phone: +1 843-767-1376
photo by Scott Akerman (CC BY 2.0) modified
8
Dock Street Theater
This playhouse claims to be the first American theatre
In the historic French Quarter of Charleston, you'll find the Dock Street Theater, which was the first building designated for use as a playhouse in the original thirteen colonies which declared independence from Britain in 1776. The original structure was built in 1809 and then converted to a theatre in 1935. Due to its historical significance, it was listed on the National Register of Historic Places in 1973.
The façade was designed to resemble a London playhouse, making it worth a visit even if you don't intend to watch a show. While most of the building looks just as it did when it was renovated in 1935, a recent revamp costing $19 million brought the interior into the 21st century.
Location: 135 Church St, Charleston, SC 29401, USA
Phone: +1 843-577-7183
photo by Ellen Stipo (CC BY-SA 4.0) modified
9
Eat Southern cuisine
You can find lots of dishes with African and Caribbean influences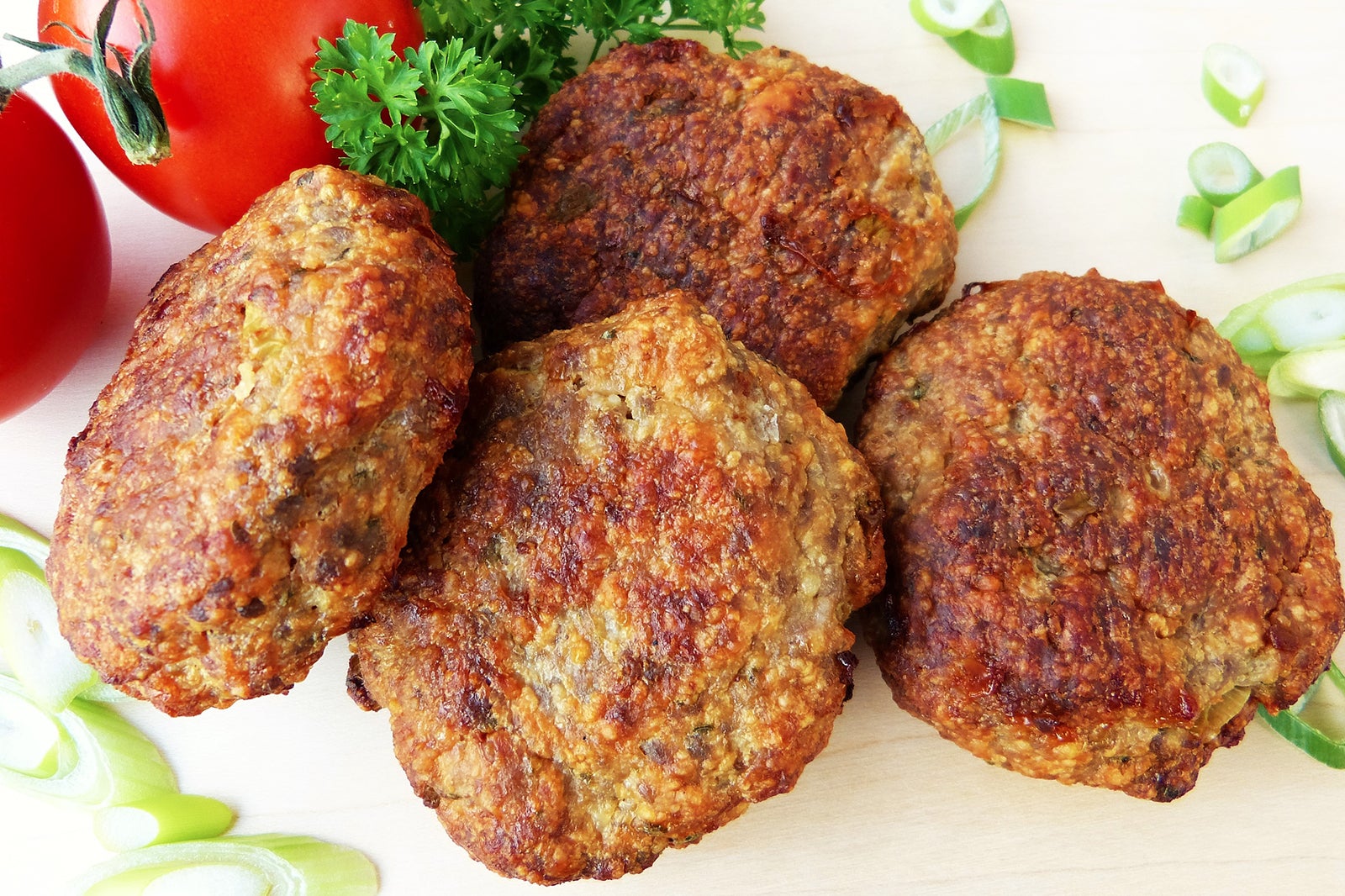 South Carolina is well known for its unique take on American Southern cuisine, which is infused with strong Caribbean and African influences. Given its proximity to the sea, you'll not be surprised to find lots of seafood dishes on the menu at many of the restaurants in Charleston.
While you're here, you can eat like a local by trying the delicious crab cakes, catfish stew, and shrimp kedgeree. Some of the area's favourite side dishes include baked mac 'n' cheese and Charleston red rice, which is flavoured with morsels of pork sausage and bacon. Fleet Landing Restaurant & Bar is a popular waterfront diner located on Concord Street.
10
End the day at a speakeasy bar
Enjoy cocktails and draught beers in a prohibition-era venue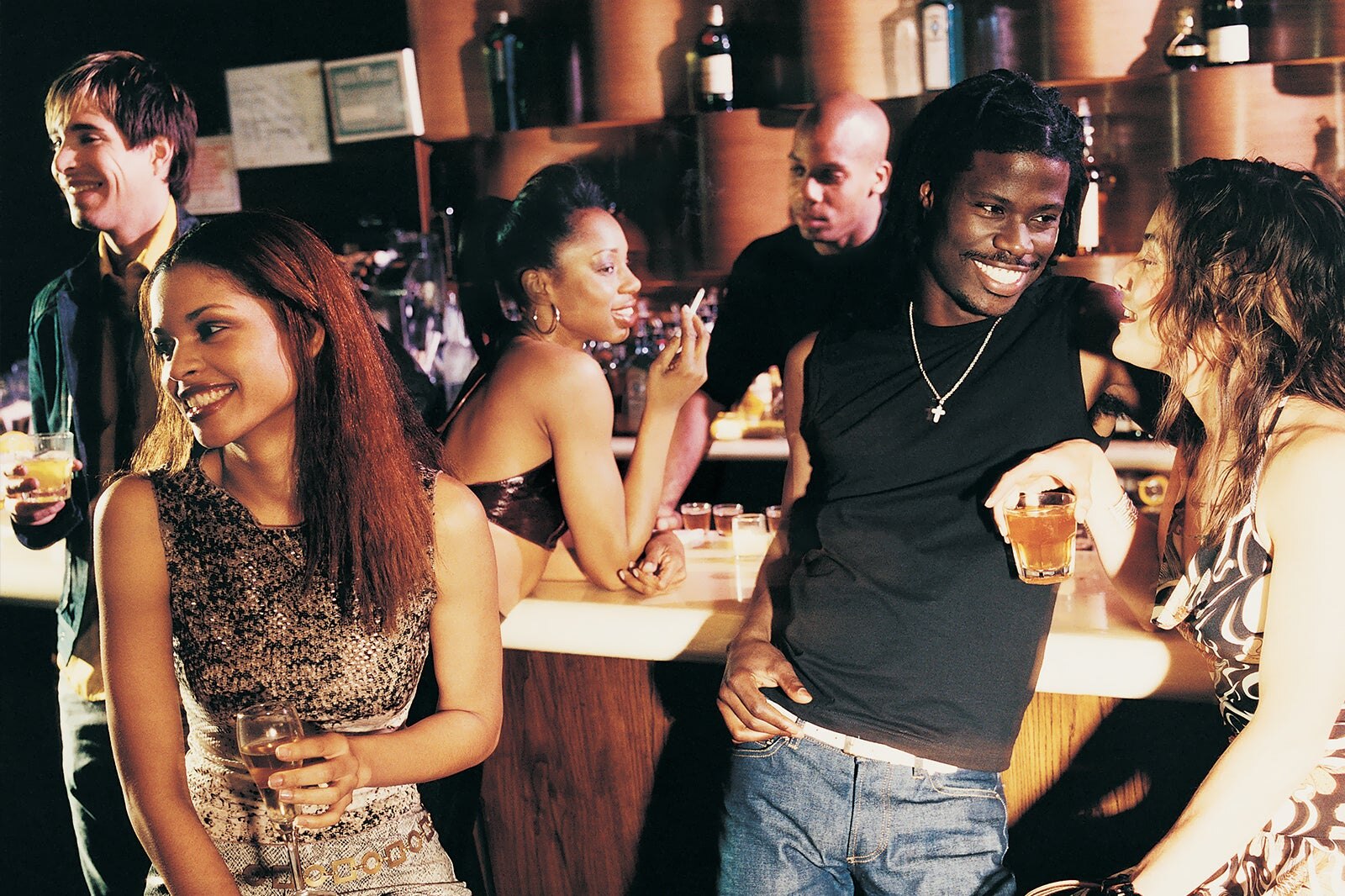 When it comes to nightlife, Charleston packs a healthy number of bars, clubs, and live entertainment venues into its relatively compact city centre. Whether you fancy a night of classy cocktails or a casual drink, you'll find a wealth of options in South Carolina's largest city.
One of the best ways to enjoy an evening out in Charleston is to head to a prohibition-era bar, also known as a 'speakeasy.' At The Cocktail Club, you can drink imaginative cocktails made from rare spirits and freshly squeezed juices while admiring the décor that brings prohibition-era Charleston back to life.
Location: 479 King St, Charleston, South Carolina 29403, USA
Open: Daily from 5 pm to 2 am
Phone: +1 843-724-9411
Back to top