El Capitan Theatre is a historic cinema that strives to make its movie-going experience unique with special shows and performances combined with Hollywood nostalgia. This theatre is more than a century old, and despite being closed down twice in history, it still stands today as a shining example of what theatres can offer.
Most any film lover can find entertainment at this theatre, but it's now owned by the Walt Disney Company, so their films are what you'll find on the schedule. Fortunately, Disney has a massive catalogue that includes a wide variety of genres and showings.
El Capitan Theatre in Los Angeles - one of the highlights of 10 Best Theatres in Los Angeles (Read all about Los Angeles here)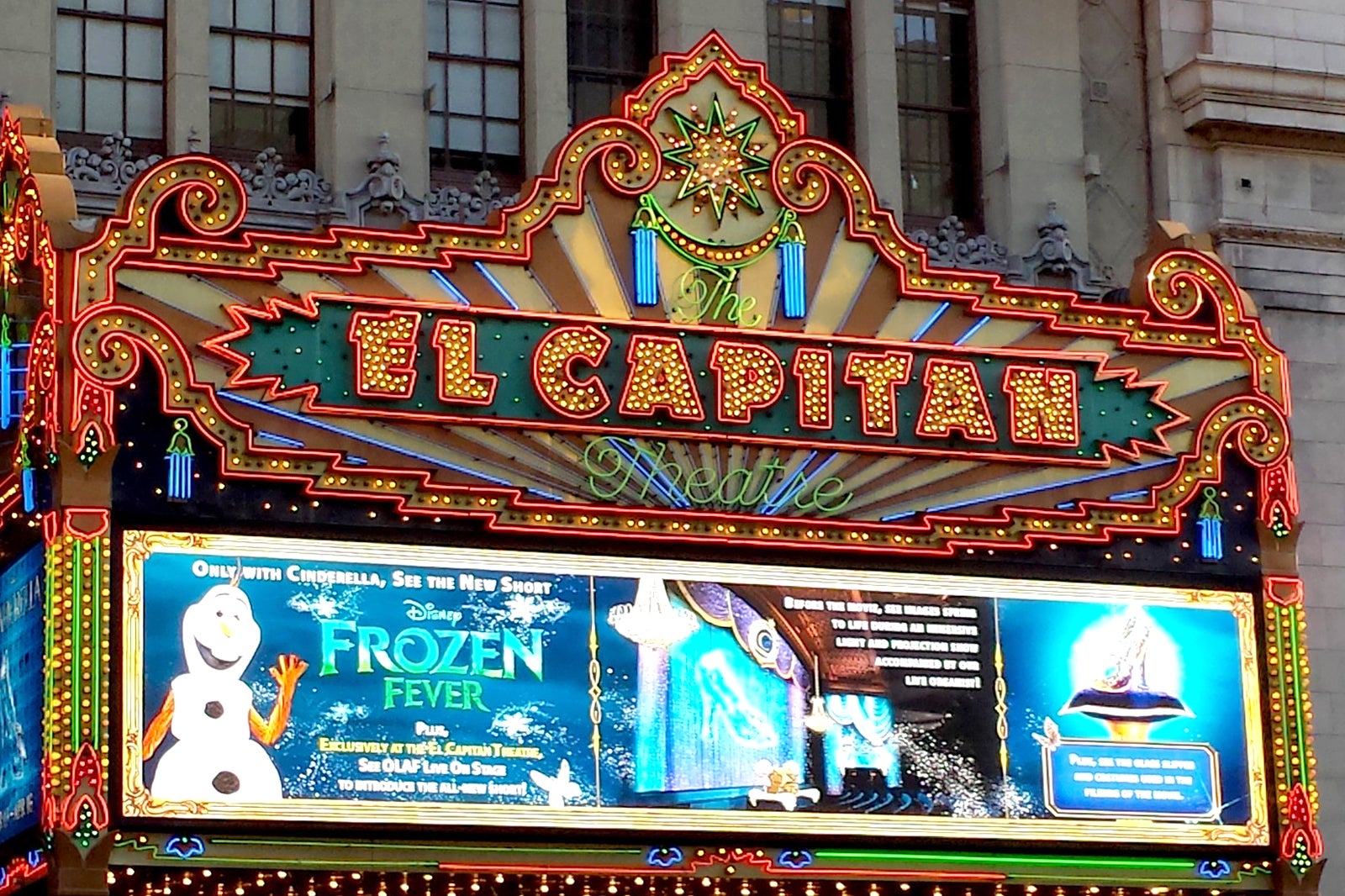 El Capitan Theatre highlights
The showings at this theatre are unique in that they often include a live-action portion when premiering new films. For example, this theatre hosted the premiere of "Coco" and featured dancers and mariachis performing, while the premiere of "The Last Jedi" came with a 40-foot walker straight from the galaxy far, far away.
Even the general showings are quite impressive, thanks to the design of the theatre. You'll find Spanish colonial influences throughout, along with multiple levels of seating. The theatre features 1,100 seats and just a single screen, so the auditorium area is spacious.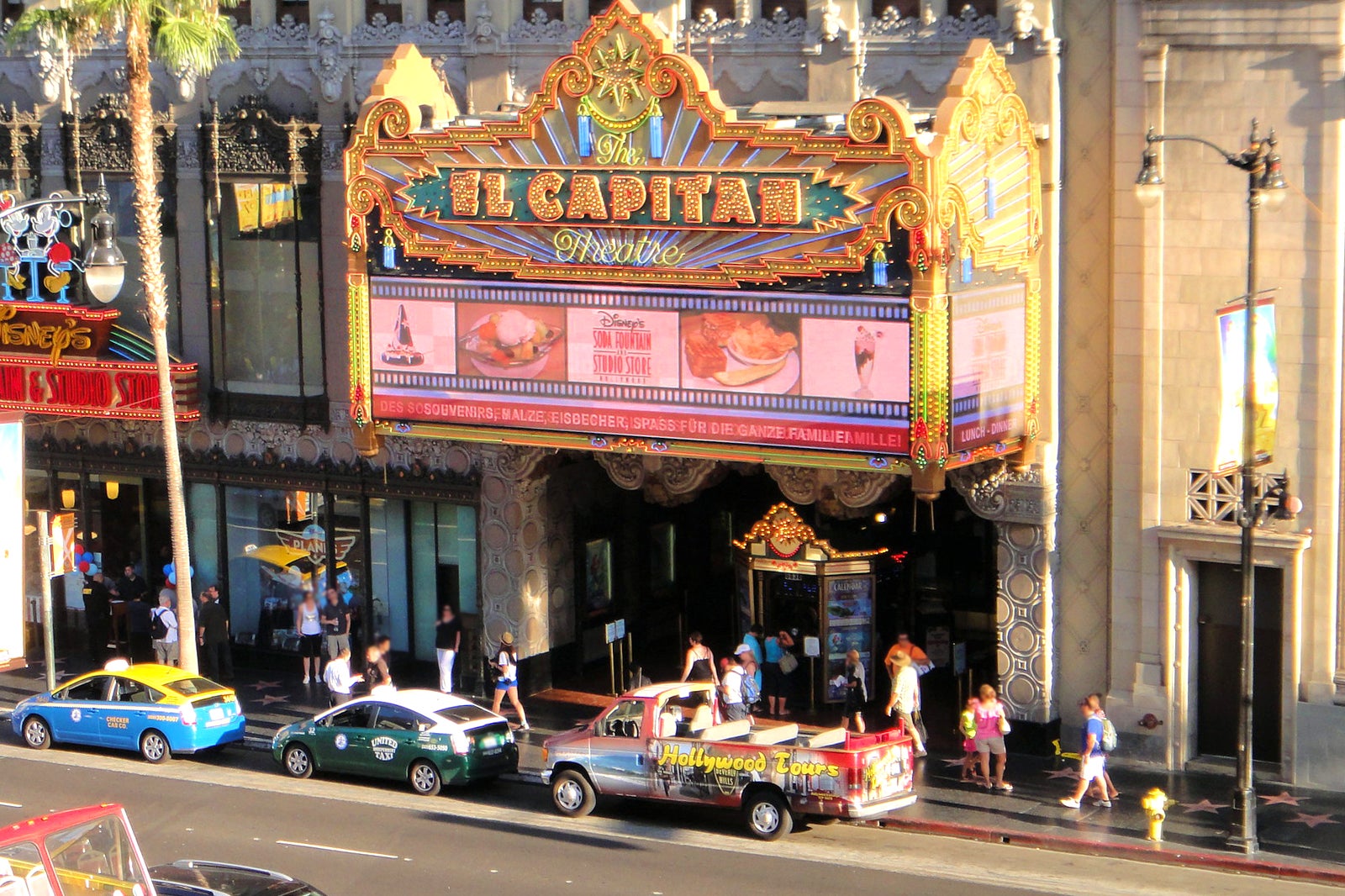 Good to know when visiting El Capitan Theatre
While this historic theatre is one of the most iconic spots in all of Los Angeles, you don't have to dress up for your evening showing. The theatre wants its guests to feel comfortable, so you can wear a suit or a fancy dress, but you're also welcome to come in jeans and a T-shirt.
You'll find this theatre on Hollywood Boulevard, arguably the busiest street in town. While this does put you close to a variety of other landmarks, like the Chinese Theatre, it makes parking quite expensive. If you're looking to save, take the Metro to the Hollywood/Highland station and simply walk across the street.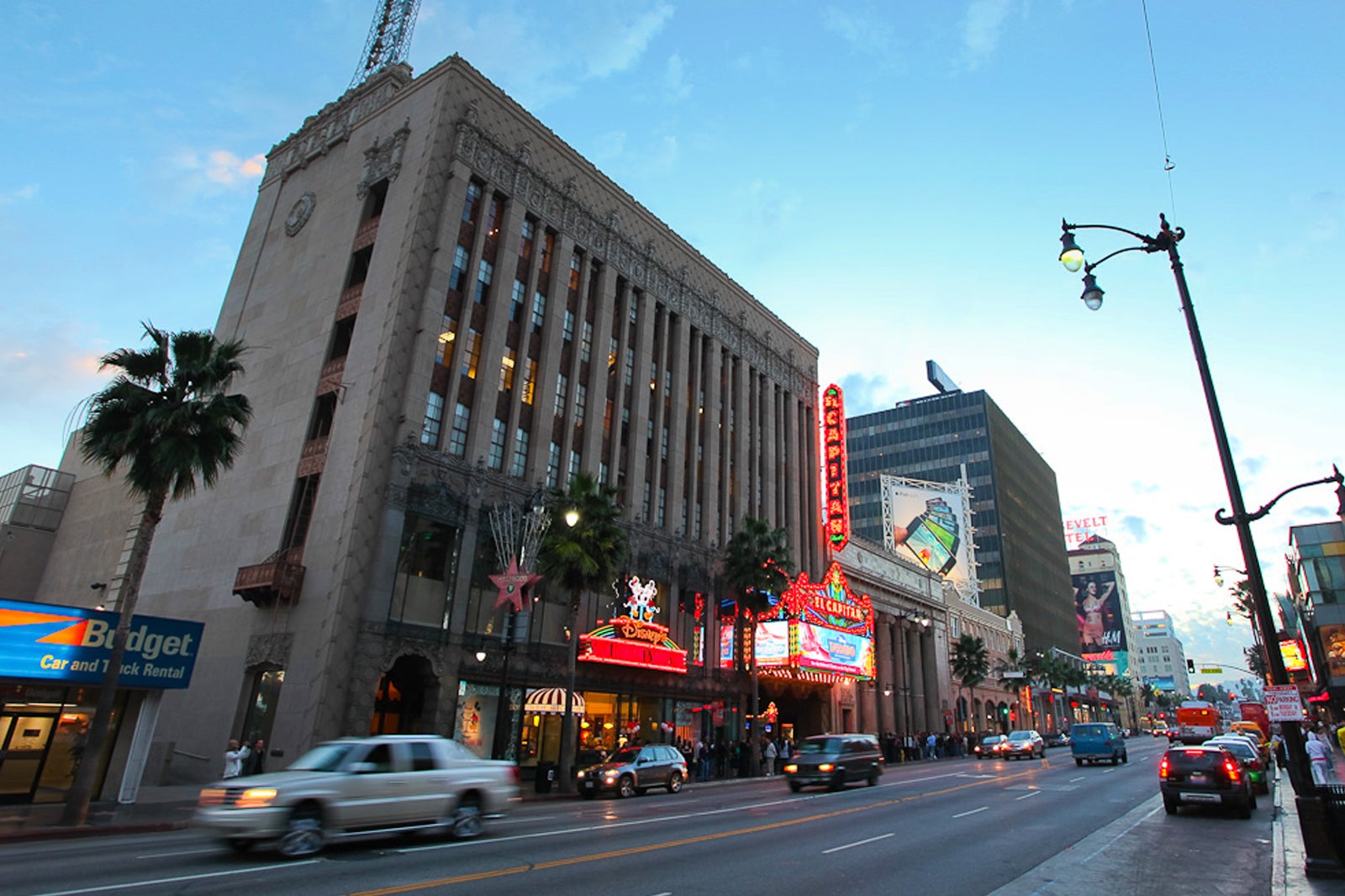 El Capitan Theatre in Los Angeles
Location: 6838 Hollywood Blvd, Los Angeles, CA 90028, USA
Phone: +1 818-845-3110
Back to top