Fun Spot America is one of the few independent theme parks in Orlando. If you don't like the idea of tackling the enormous list of attractions and rides at one of the more famous Orlando theme parks, Fun Spot America is a nice alternative. This particular Orlando amusement park stays clear of any branded rides promoting movies or Hollywood gimmicks. Instead, it focuses on offering adrenaline-filled rollercoasters, go-karting tracks and a whole bunch of attractions for younger kids to enjoy.
Fun Spot America Theme Park - one of the highlights of 61 Best Things to Do in Orlando and 8 Best Things to Do in Universal Orlando (Read all about Orlando here)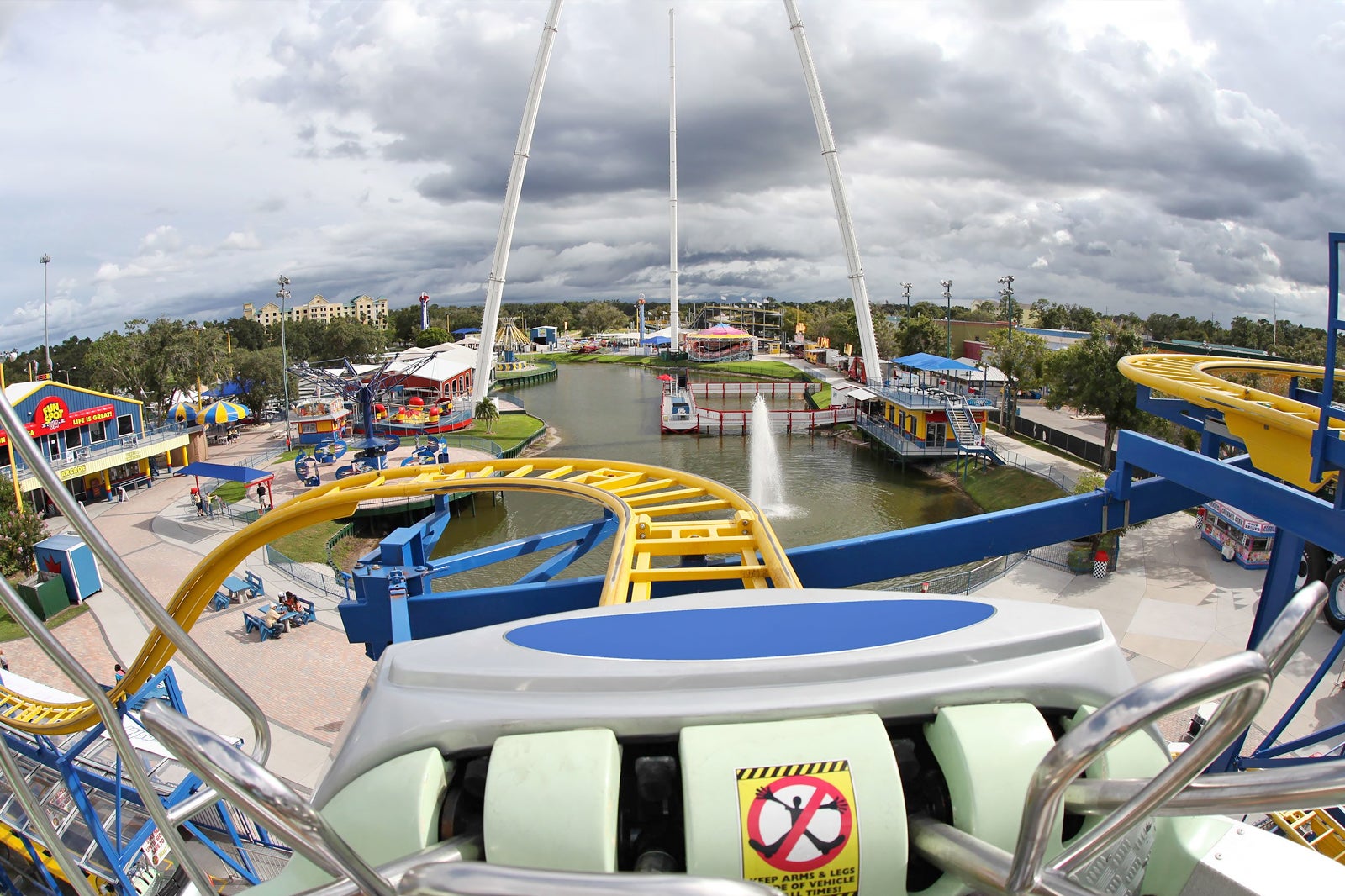 Highlights of Fun Spot America
The Fun Spot America theme park offers affordable day passes within a price range of $30-$40. You get to enjoy full access to all the thrill rides, gator spot, go-kart tracks, and a sister park in Kissimmee. There are also pay-as-you-go options, with most of the rollercoasters costing around $6 to ride.
A prominent rollercoaster here is the Skycoaster, which takes you up to a height of 250 feet, before dropping you down to the ground, replicating the feeling of jumping out of an aeroplane. Other must-try rides at Fun Spot America include the Freedom Flyer, with its many twists and turns, as well as the White Lightning, which is Orlando's only real wooden rollercoaster.
Fun Spot America is also known for its racing and go-kart attractions It has 4 different tracks in total, plus several more child-friendly bumper cars. Those taller than 54" can enjoy the Conquest (blue track), Commander (green track), Quad (yellow track) and Thrasher (red track). The tracks all have unique patented designs, with twists and turns above and below one another. Racing is included in the day pass, or you can pay around $9 a go.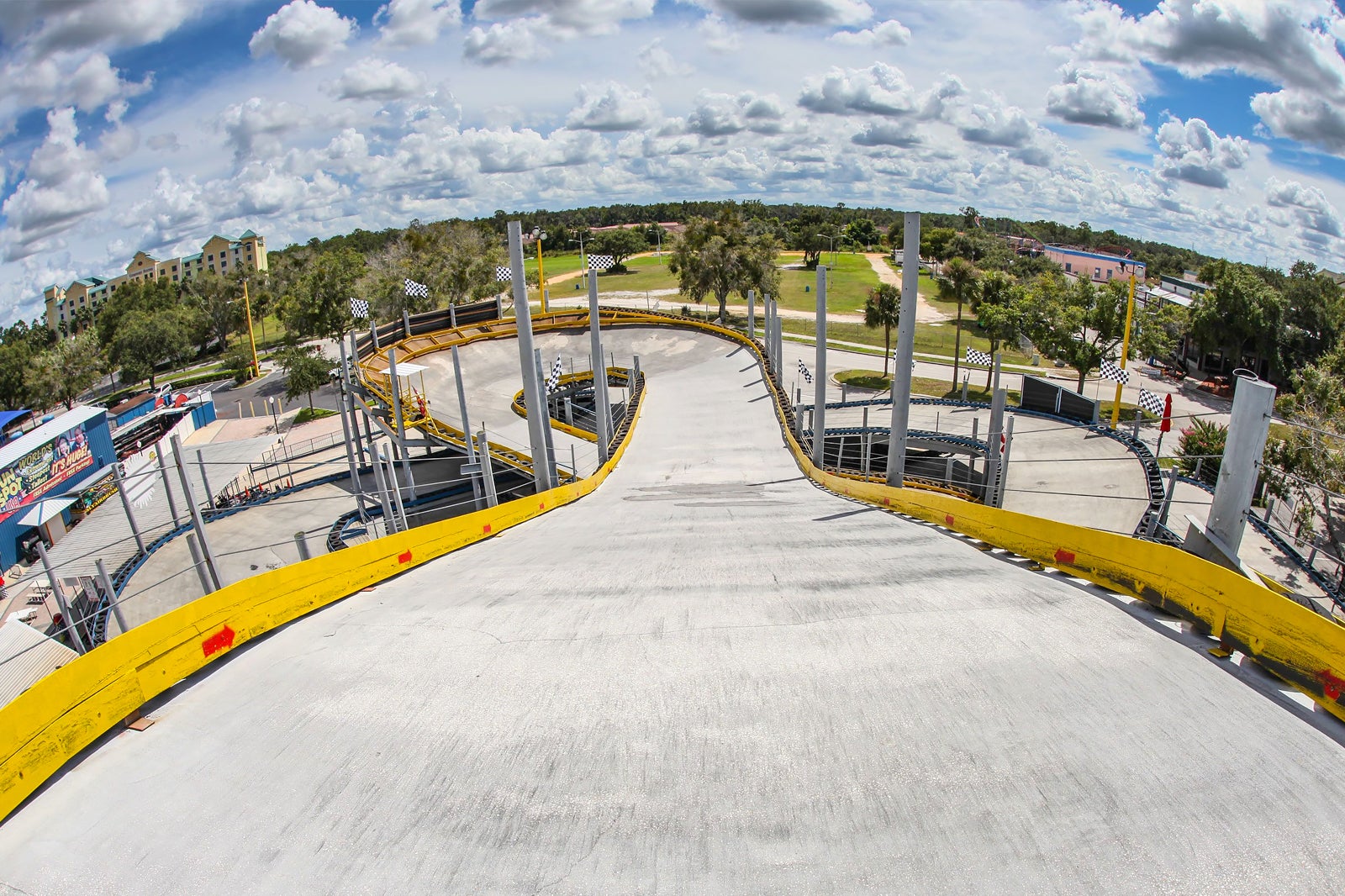 Good to know about Fun Spot America
For the little ones, there are more than enough rides at Fun Spot America to keep them occupied for the best part of the day. Those above 46" can float around on bumper boats, fly the Paratrooper, or explore the Scooby Boo obstacle course. Smaller children (above 24") can ride the Happy Swing or try 1 of the old-school amusement-park games at Orlando Midway. There are also a few shops, cafés and restaurants onsite for you to rest in between rides.
In all, Fun Spot America is an excellent theme park to visit if you want to skip the crowds of Universal or Disney. It's much cheaper and you don't have to queue for most of the major rollercoasters here – great if you're short on time.
Fun Spot America Theme Park
Location: 5700 Fun Spot Way, Orlando, FL 32819, USA
Open: Daily from 10am to midnight
Phone: +1 407-363-3867
Back to top