Hollywood Boulevard is a vibrant street with museums, theatres, cinemas and other landmarks that celebrate Los Angeles' colourful film history. Stroll down the broad, tree-lined path and you might spot celebrities signing autographs, or watch stars being added to the Hollywood Walk of Fame. If you're not lucky enough to see the real thing, the streets are full of celebrity impersonators and costumed characters who are happy to pose for a selfie.
Take a tour to learn more about the actors and directors who turned Los Angeles into the movie-making capital of the world. The boulevard is also a great place to shop for film memorabilia and collectables, rare vinyl, vintage clothes or fine art. At night, the street is lit up with colourful neon signs, and the city's hippest partygoers descend on the bars and clubs. Whether you come by day or by night, Hollywood Boulevard is the best place to get a taste of Los Angeles' frenetic energy.
Hollywood Boulevard in Los Angeles - one of the highlights of 5 Most Popular Streets in Los Angeles and 10 Best Farmers' Markets and Flea Markets in LA (Read all about Los Angeles here)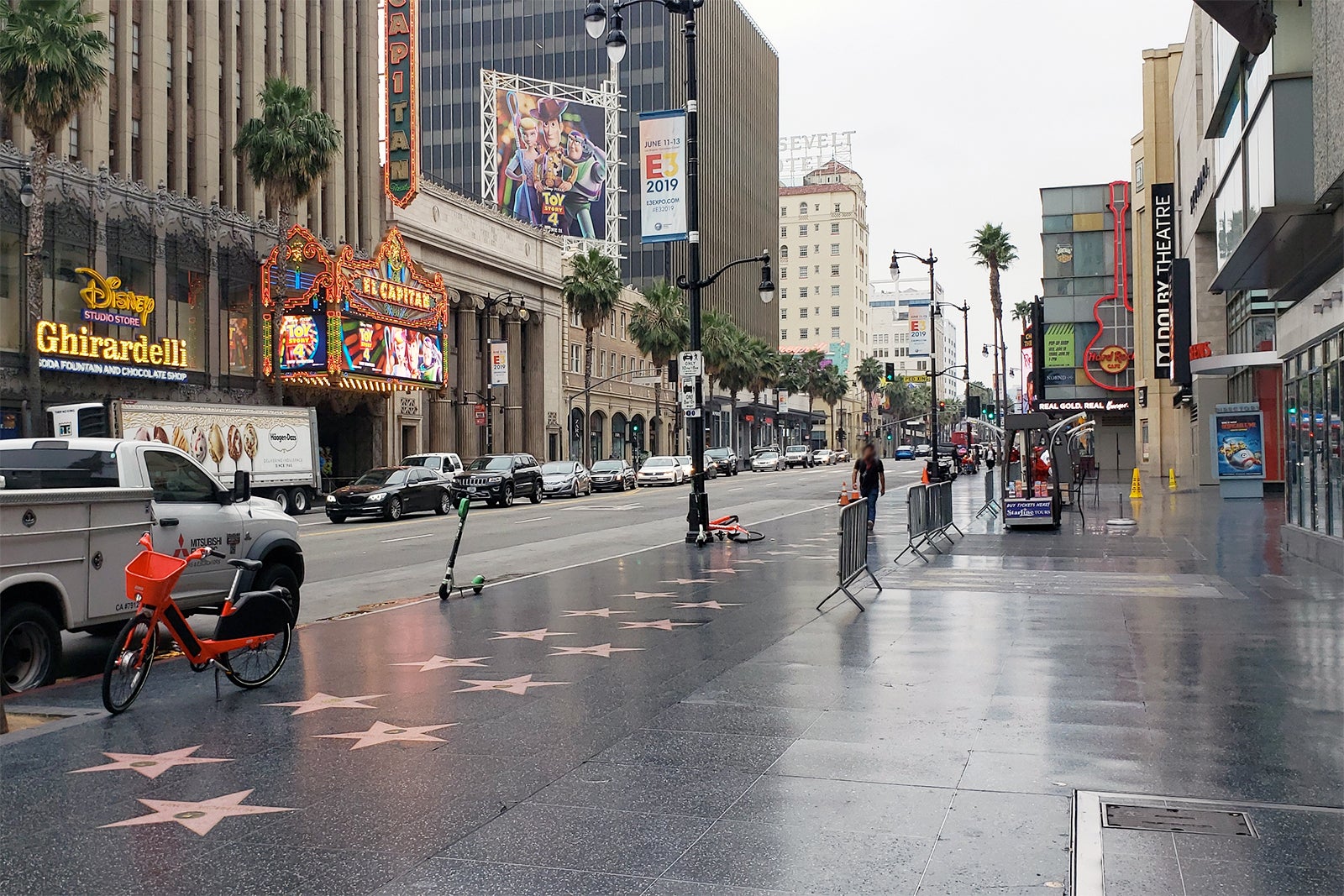 A brief history of Hollywood Boulevard
Hollywood's first film studio was set up just south of Hollywood Boulevard in 1911. By 1915, it became the heart of the burgeoning American film industry. Over the next several decades, many of the great film studios of Hollywood were born, from Paramount Pictures to Warner Brothers. The very first Oscars were held on Hollywood Boulevard in 1929, at a lavish ceremony at the Roosevelt Hotel, before moving to Dolby Theatre where they're still held today.
Many of the iconic 1920s theatres have been restored and are open to visitors. The TCL Chinese Theatre has hosted dozens of major film premieres, including the first showing of Star Wars in 1977, and its forecourt has the handprints and footprints of famous movie stars from the 1920s to the present day. The Egyptian Theatre features huge golden sphinx heads and walls of hieroglyphs. It's a great place to catch rare and indie films in Los Angeles.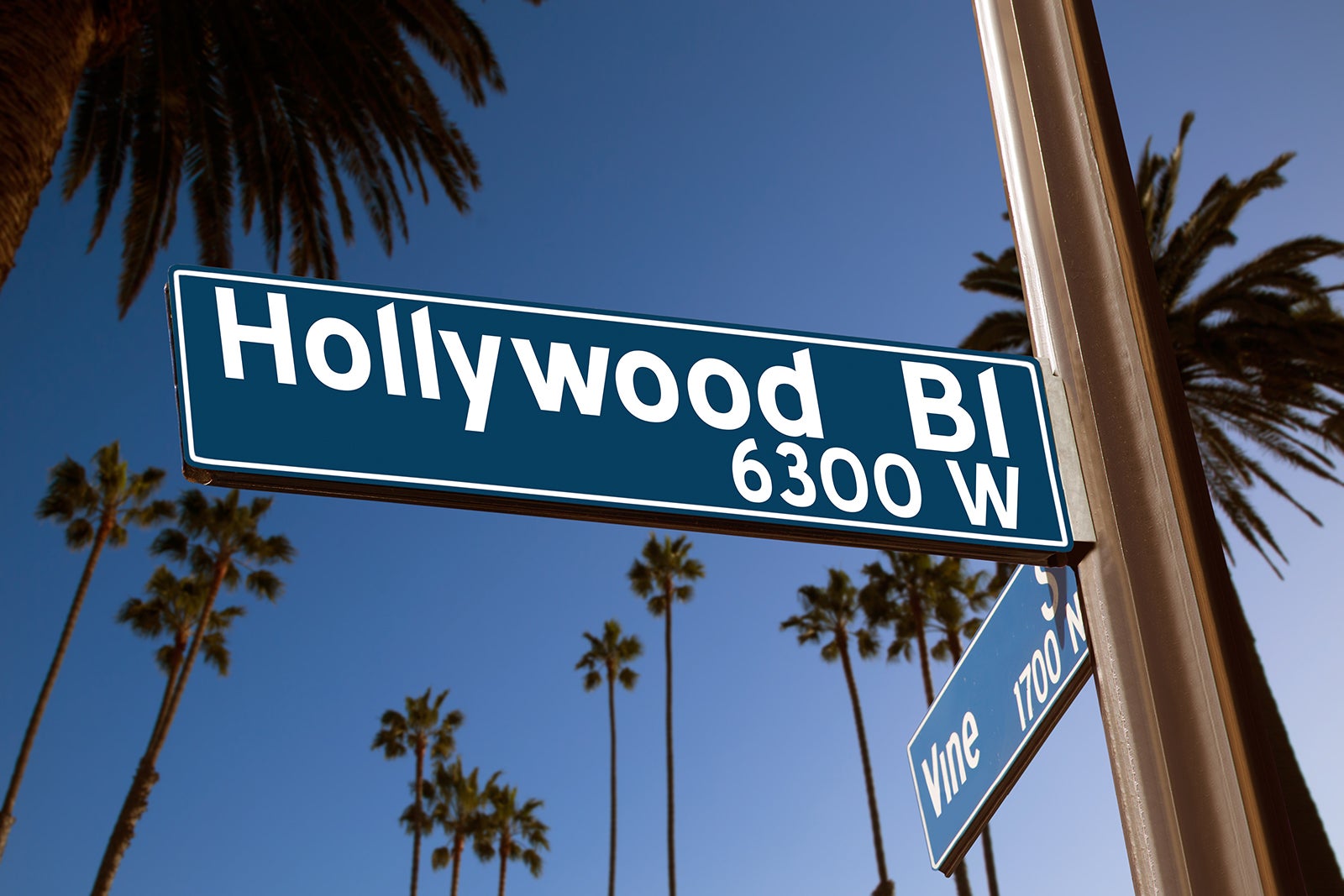 What are the highlights of Hollywood Boulevard?
The star of Hollywood Boulevard is the Hollywood Walk of Fame, where several thousand brass stars embedded in the pavement commemorate actors, singers and beloved children's characters. There's more Hollywood glamour at Madame Tussauds, which has some startlingly realistic replicas of icons such as Marilyn Monroe and Wolverine. You also shouldn't miss the Hollywood Museum, a pink Art Deco palace with 4 floors of costumes and props, along with Cary Grant's Silver Cloud Rolls Royce.
Other popular stops are Ripley's Believe It or Not, an 'odditorium' that collects the weird, grotesque and downright bizarre, and the Museum of Illusions, where a series of interactive 3D art installations that mess with your perception of reality.
Spend some time at the Hollywood & Highland Center for a huge range of shopping and dining options, bars with live music, a bowling alley, and incredible views of the Hollywood Sign.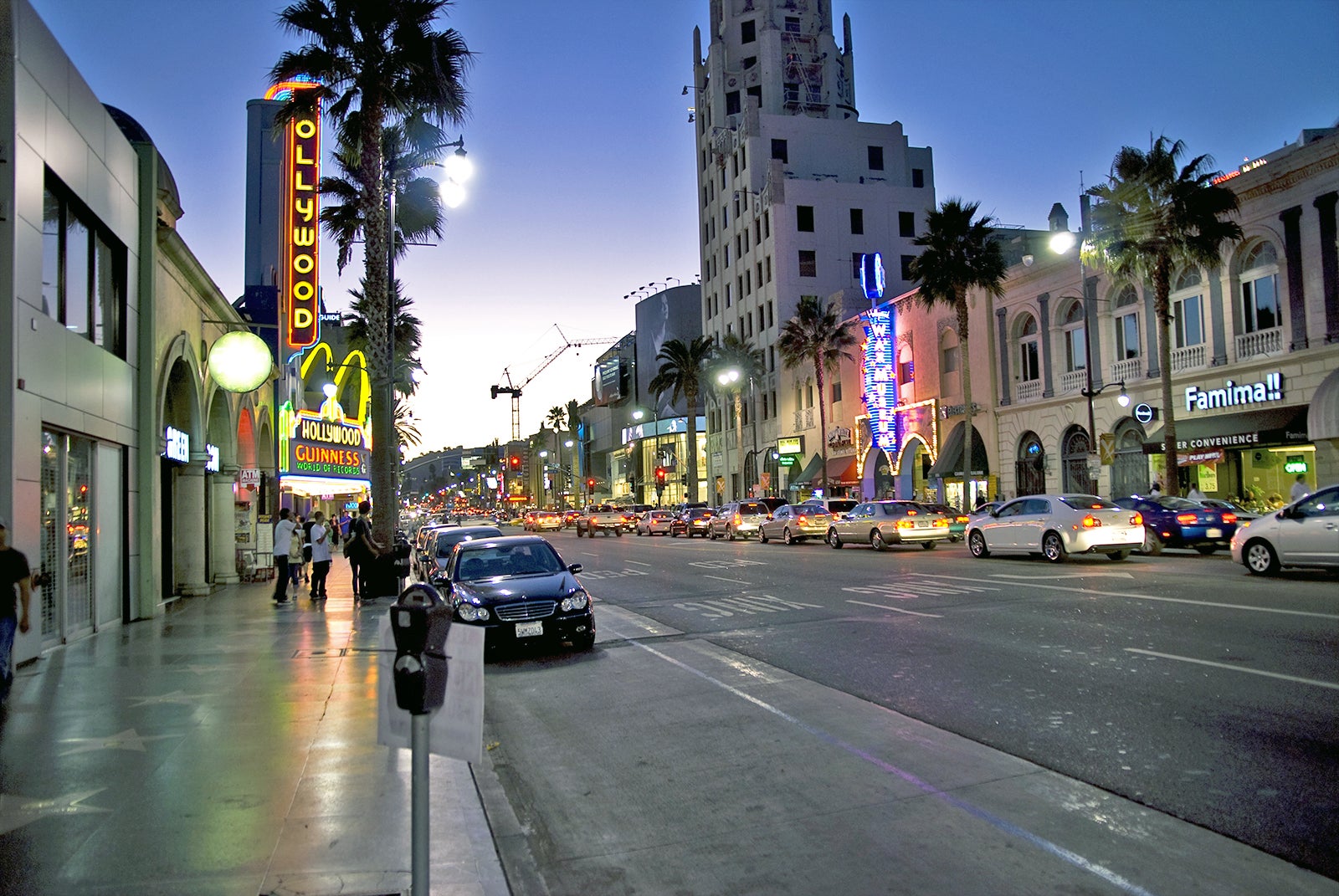 Good to know about Hollywood Boulevard
The most interesting part of Hollywood Boulevard for visitors is between La Brea Avenue at the western end and N Gower Street at the east. Crowds are usually heavy and parking can be a challenge, so take the subway from downtown to Hollywood/Vine or Hollywood/Highland on the red line. If you want to take photos with the impersonators or street performers, you'll want to bring some cash to tip them.
If you're interested in seeing the star ceremonies at the Hollywood Walk of Fame, the Hollywood Chamber of Commerce has a list of upcoming ceremonies on their website. Just south of Hollywood Boulevard is Sunset Strip, famous for its nightclubs where many famous bands have launched their careers. It's worth checking out the Hollywood Bowl to the north, an outdoor venue that hosts concerts during the summer.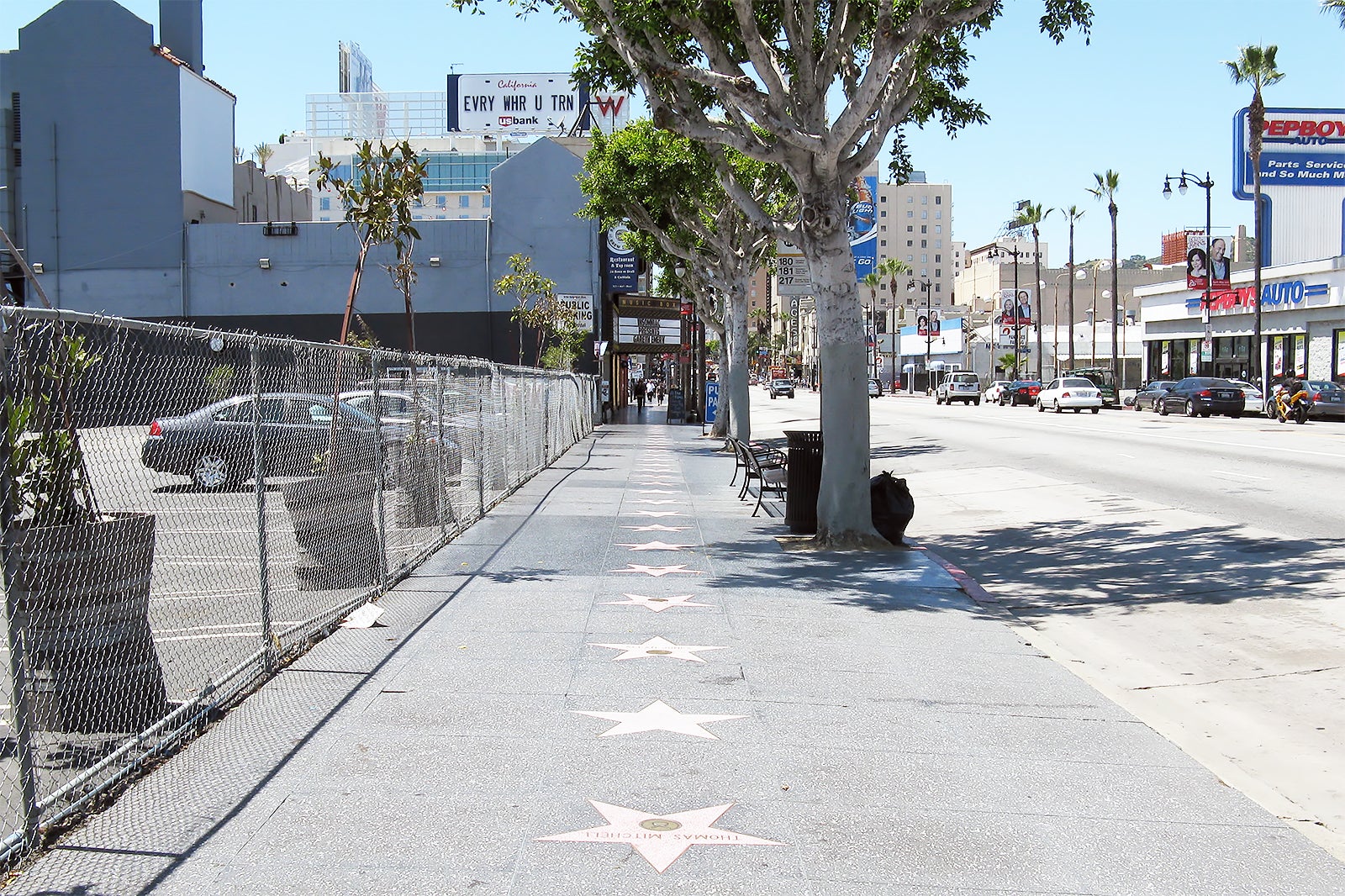 Hollywood Boulevard in Los Angeles
Location: Los Angeles, CA, USA
Back to top