Palm Springs Travel Essentials
Useful Information to Help You Start Your Trip to Palm Springs
Our Palm Springs Travel Essentials lays out the essential information you need to help you plan your trip to one of the most popular destinations in California, USA. No matter how frequently you travel, some questions will always need answers: What's the weather like? How can I get from Palm Springs International Airport (PSP) to my hotel? What currency and type of plug do I need?
We have all these answers plus other basic info about the best time to go, getting there, getting around, and a few useful travel tips. You'll also learn about the most popular landmarks in Palm Springs such as the Village Green Heritage Center, Palm Springs Air Museum, and Indian Canyons. It's all compiled in this Palm Springs Travel Essentials. After going through this short and easy-to-read guide, you'll be a little more prepared to start your trip to Palm Springs.
1
When is the best time to travel to Palm Springs?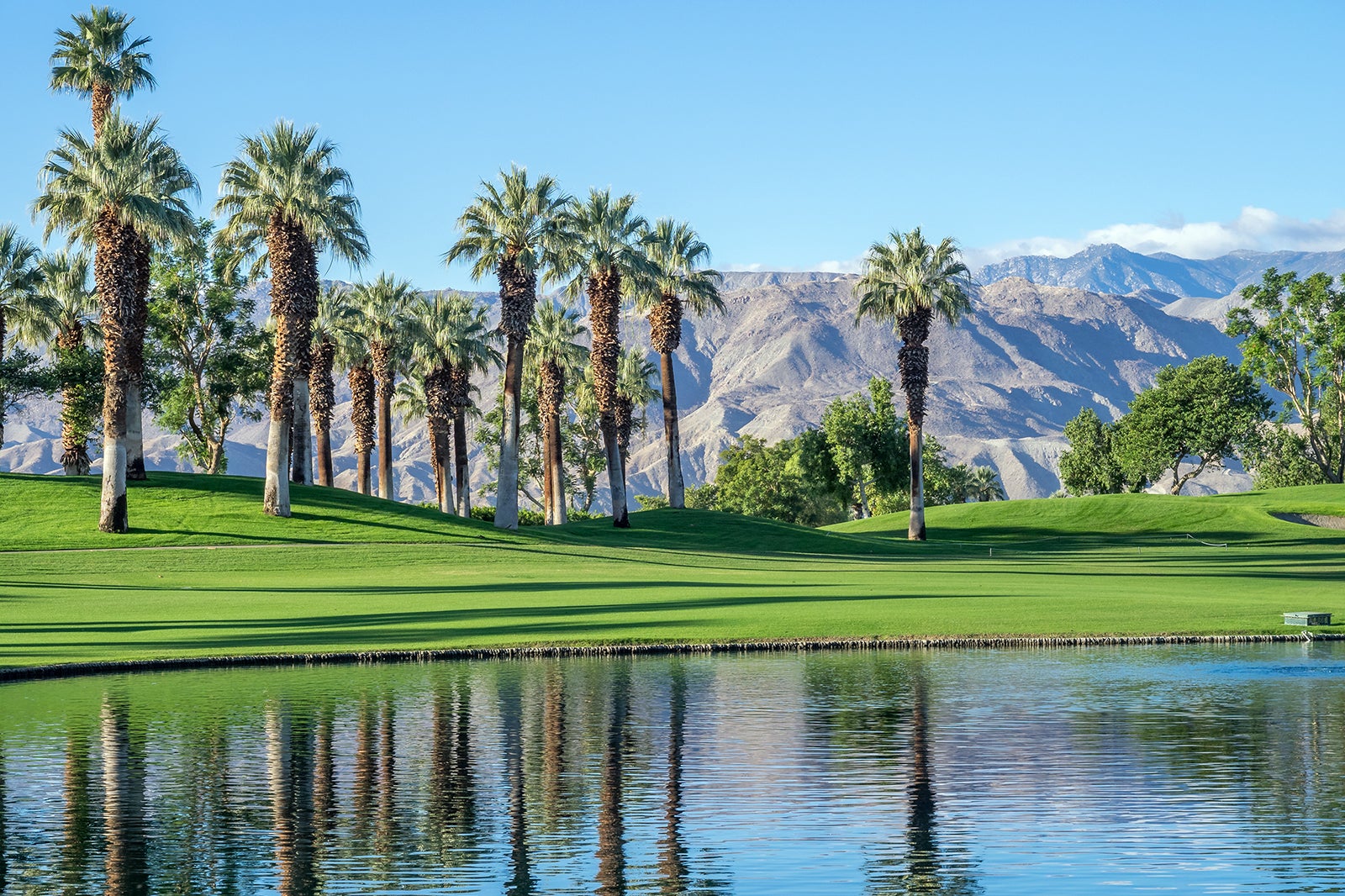 Part of the Colorado Desert's Coachella Valley, Palm Springs has a desert climate. With about 300 days of sunshine, it's a significantly hot destination with average temperatures ranging between 58°F in winter and 92°F in summer.
The time of the year with the most rainfall is December–March, but even this time has only 4 wet days a month.
With a yearly average temperature of 75°F, getting sunburned is more of a risk than catching a cold in Palm Springs. In summer, July–August, record highs have reached up to 123°F.
With that being said, the peak tourist season is in winter, between January and May. The temperature remains bearable, but you can expect higher hotel rates and more crowds.
The best time to visit Palm Springs is the October–December period. Temperatures are cooler than in summer, and despite the fact it's the time of the year for conventions and business travellers, hotel prices are more affordable and attractions less crowded.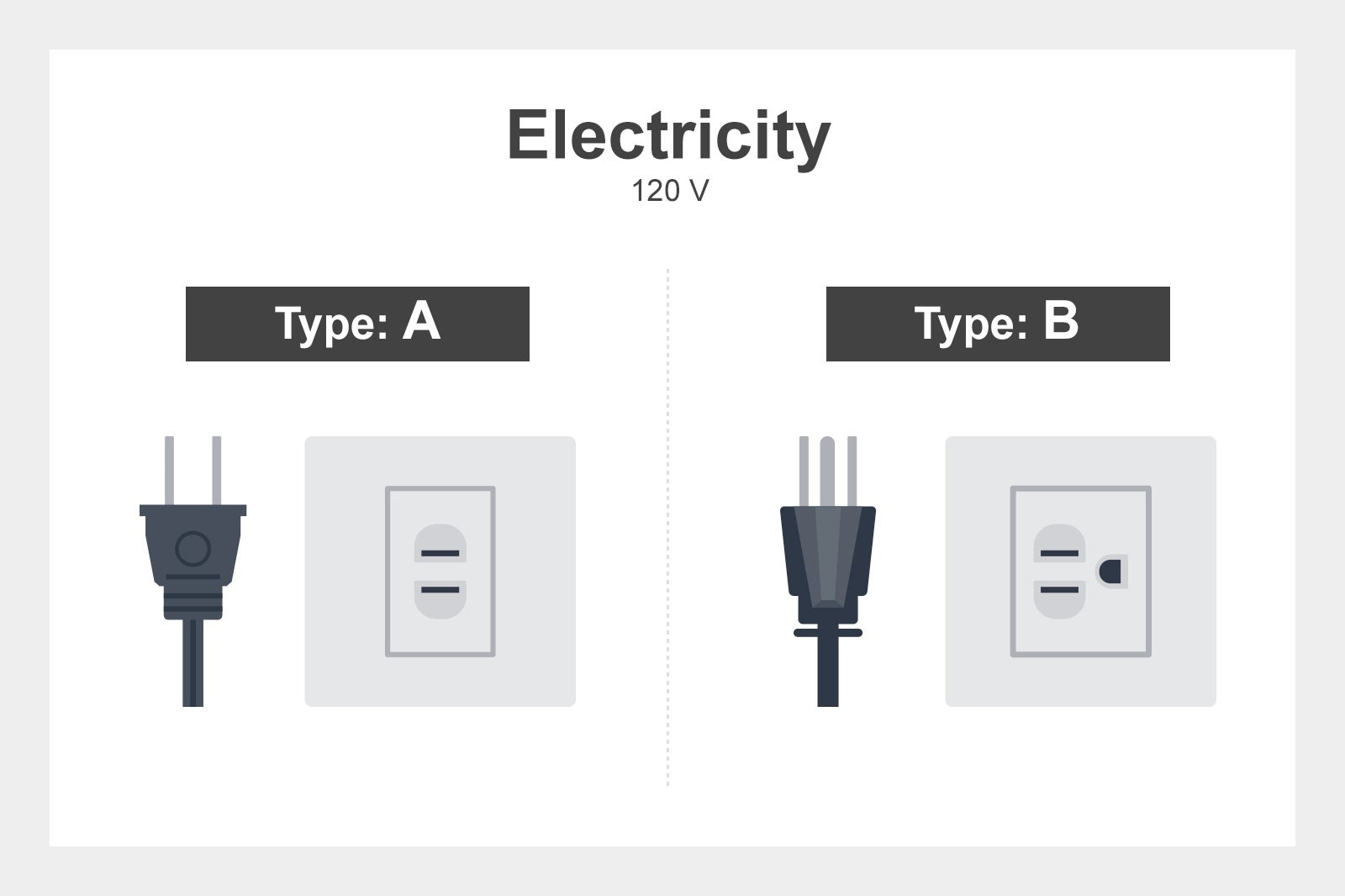 Plug type: A and B
Electricity: 120 V
Currency: United States Dollar (US$)
International dialling code: +1 760 and +1 442
Emergency telephone number: 911
3
How to get to my hotel in Palm Springs?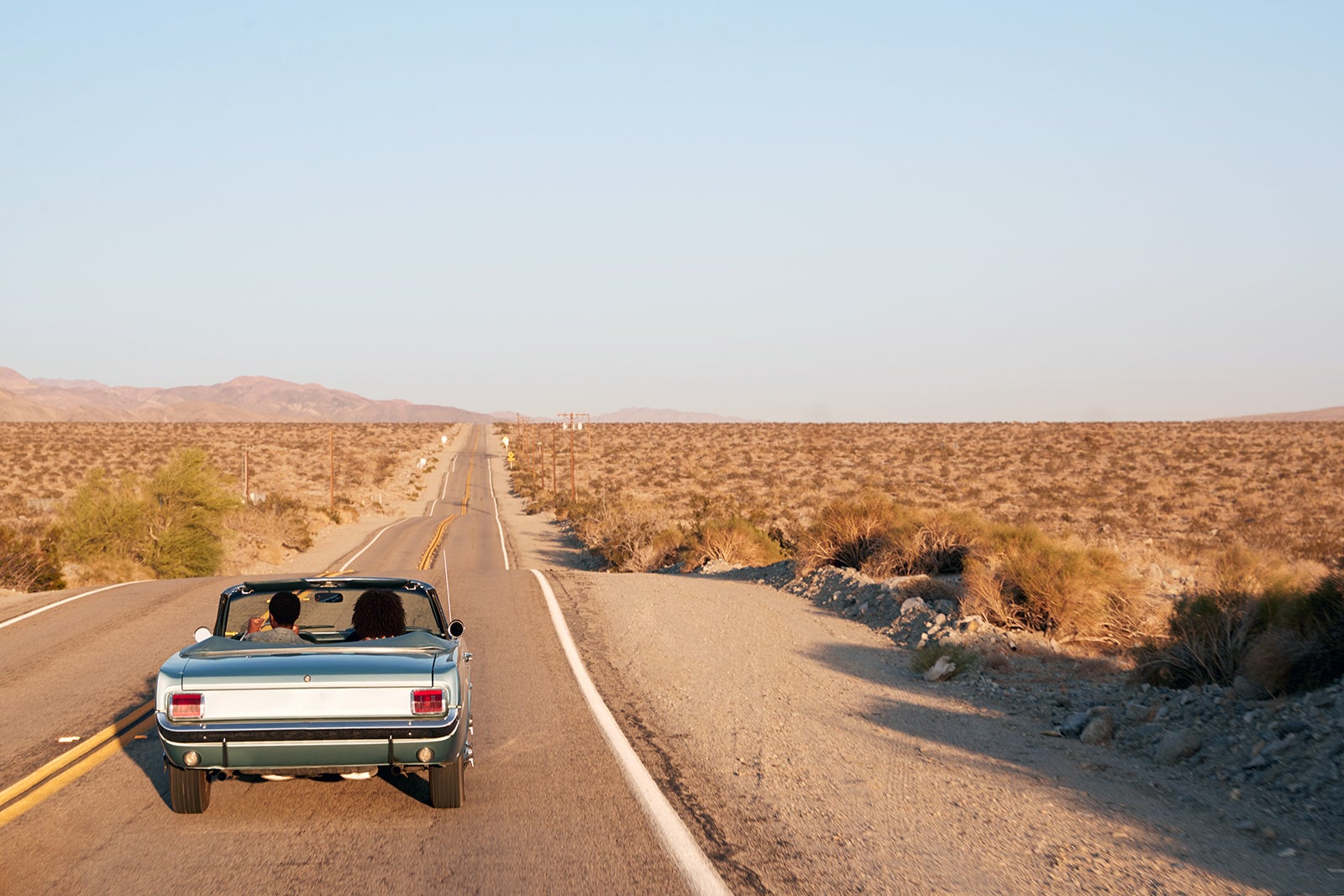 Palm Springs International Airport is the main arrival hub to Palm Springs. It's served by all major airports around the USA, as well as by Canadian airports.
You can also get to Palm Springs by Amtrak train, though it's a less convenient option due to the small number of trains stopping there each week.
If you're on a budget or want to travel through the States the same way that Jack Kerouac, Allen Ginsberg, and other writers of the Beat Generation did, you can get to Palm Springs by Greyhound or Amtrak bus.
Palm Springs International Airport (PSP)
Palm Springs International Airport is only 2 miles east of the city centre and serves not only Palm Springs but the 9 cities within the Coachella Valley. It's been named one of the most stress-free airports in the US.
Free Wi-Fi is available throughout all public areas of the terminal. The ground transportation options with which you can get to your hotel are as follows:
There are 3 taxi companies as well as many limousine and coach services licensed to serve Palm Springs International Airport. The taxi rank is outside the terminal, in front of the baggage claim area.
Uber and Lyft services are allowed at the airport. The pick-up area is at the south end of the terminal. Simply follow the signage to get there.
Sunline Transit Agency operates a network of bus lines throughout the Coachella Valley. You can find bus stops within 3 blocks of the airport.
A handful of major car rental agencies are located after the baggage claim area.
Palm Springs bus stations
Greyhound and Amtrak are the 2 main companies serving Palm Springs by bus. The Greyhound station is on Indio Boulevard, 20 miles east-southeast of downtown Palm Springs, while the Amtrak bus stop is at the airport.
Transfer options to your hotel from both the Amtrak and the Greyhound bus stations include taxi, rideshare, and public bus.
4
How to get around Palm Springs?
Travel tips
Home to a lively scene of restaurants, shops, and bars, downtown Palm Springs is very pedestrian-friendly. Thanks to the all-year-round warm climate, cycling is also a healthy option to wander around the city centre.
For longer distances, you can get around by taxi, rideshare, public bus, and rented car, according to your budget and preference.
Taking a taxi in Palm Springs
From Yellow Cab of the Desert (+1 760-340-8294) to Desert City Cab (+1 760-328-3000), Coachella Valley Taxi (+1 760-992-5337), and many more, Palm Springs has no shortage of taxis. You can easily find taxi lines in front of hotels and attractions. You can also hail them easily on the street.
Convenient yet expensive, getting around Palm Springs by taxi is not your best option if you're on a budget. Note that tipping for taxis in the States is usually 15-20% of the fee. Most taxi drivers accept credit cards, though sometimes reluctantly.
Uber and Lyft are the 2 main ride-sharing apps used in Palm Springs. Their rates are slightly cheaper than standard taxicabs.
Travelling by bus
Sunline Transit Agency is the main public transport company operating in Palm Springs and throughout the Coachella Valley. The upside of travelling by bus is the affordable cost and the many routes that let you go nearly anywhere. The downside is the slower speed and long waits between buses.
Single tickets can be purchased on the bus, while single- or multi-day passes must be purchased online.
Renting a car in Palm Springs
Renting a car is a favourite choice for exploring Palm Springs and the Coachella Valley. It's certainly more expensive than public transport but it gives you the freedom to go anywhere, whenever you want.
Foreigners can use their standard driving license for up to 90 days in California. You can find car rental companies at the airport and throughout the city.
Cycling around Palm Springs
Hiring a bicycle is a cool way of getting around Palm Springs. Many off-road biking trails for all levels are available around the city. Sunline Transit Agency buses have bike racks that allow you to ride and easily reach biking trails outside the city. Cycling route maps are available online.
You can hire a road, electric or mountain bike at rental companies like Palm Springs Bike Rentals (+1 760-548-0500) and BIKE Palm Springs Rentals & Tours (+1 760-832-8912), just to name a few.
5
What are the main annual events in Palm Springs?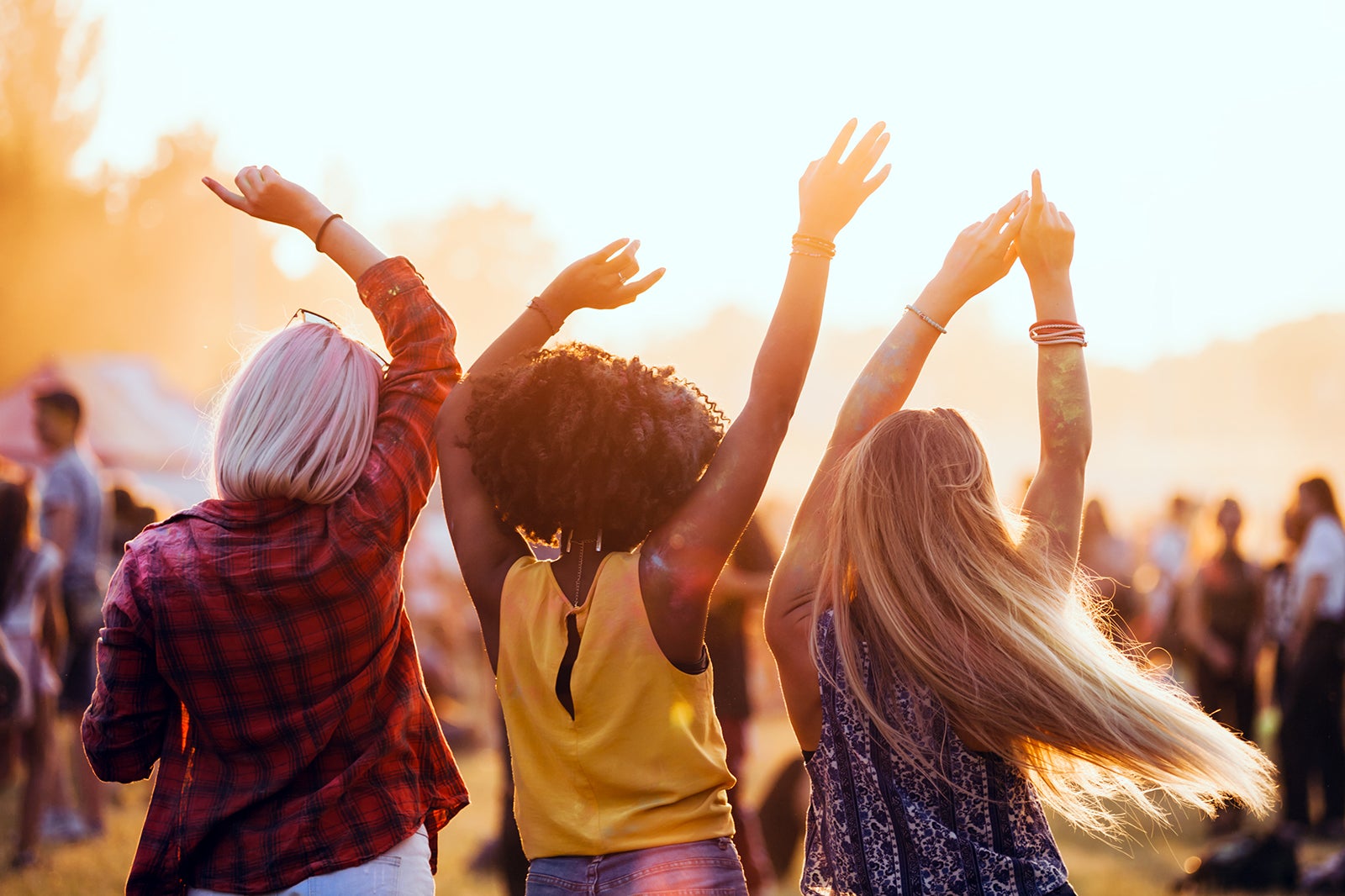 Coachella Valley Music and Arts Festival
April
A major counterculture event held since 1999, featuring famous and emerging bands of a wide range of music styles, from rock to indie to hip hop and more.
Where: Empire Polo Club in Indio
Comic-Con Palm Springs
August
An annual pop-culture celebration where you can meet art creators and artists, with interactive animations and cosplay parades as well as merchandising shops and more.
Where: Palm Springs Air Museum
Fall Joshua Tree Music Festival
October
A 3-day multicultural music festival that also features shamanism and meditation workshops, as well as self-healing courses, yoga lessons, and more.
Where: Joshua Tree Lake Campground
6
What are the main landmarks in Palm Springs?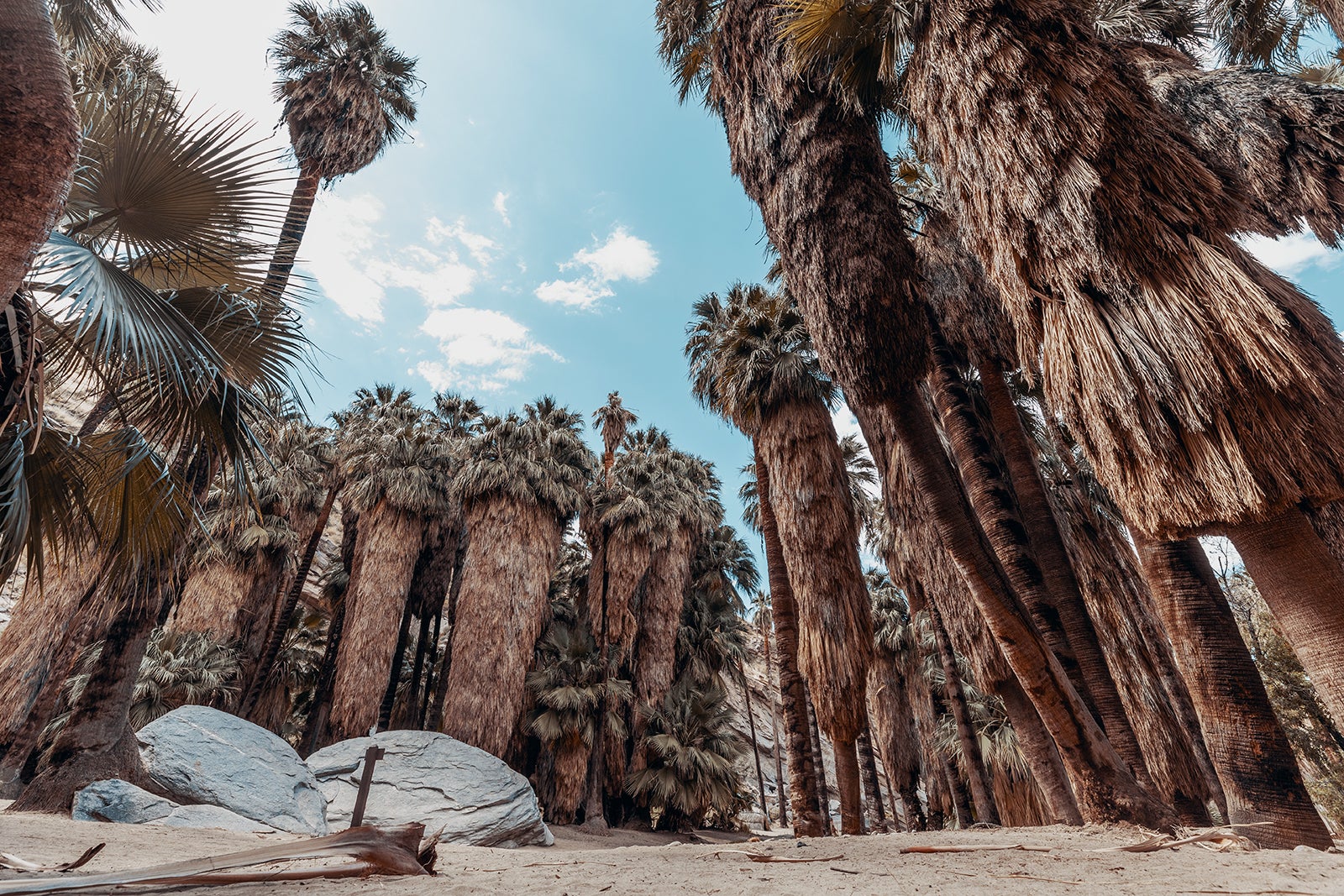 Village Green Heritage Center
The place where the first building was built in Palm Springs in 1893 – home to McCallum Adobe, Miss Cornelia White's House, Ruddy's General Store, and the Agua Caliente Cultural Museum.
Palm Springs Air Museum
A museum that hosts aircraft and related artefacts and where you can go through US military aviation history spanning from World War II through to today.
Indian Canyons
Home of challenging hiking trails through Andreas, Victor, Murray, and other canyons within the Agua Caliente Band of Cahuilla Indians Reservation.
Elvis Honeymoon Hideaway
An iconic mid-'60s modernism house where 'The King' and Priscilla Presley lived in 1966 and 1967. It's also named the Alexander Estate and known as The House of Tomorrow.
Back to top