SunRail is Orlando's commuter train service that covers 3 counties across the Greater Orlando area. Central Florida's first passenger railway system, it's an excellent way to get to Downtown and other attractions across the city. The train system runs above ground and is a great way to see the sights of Orlando without having to drive.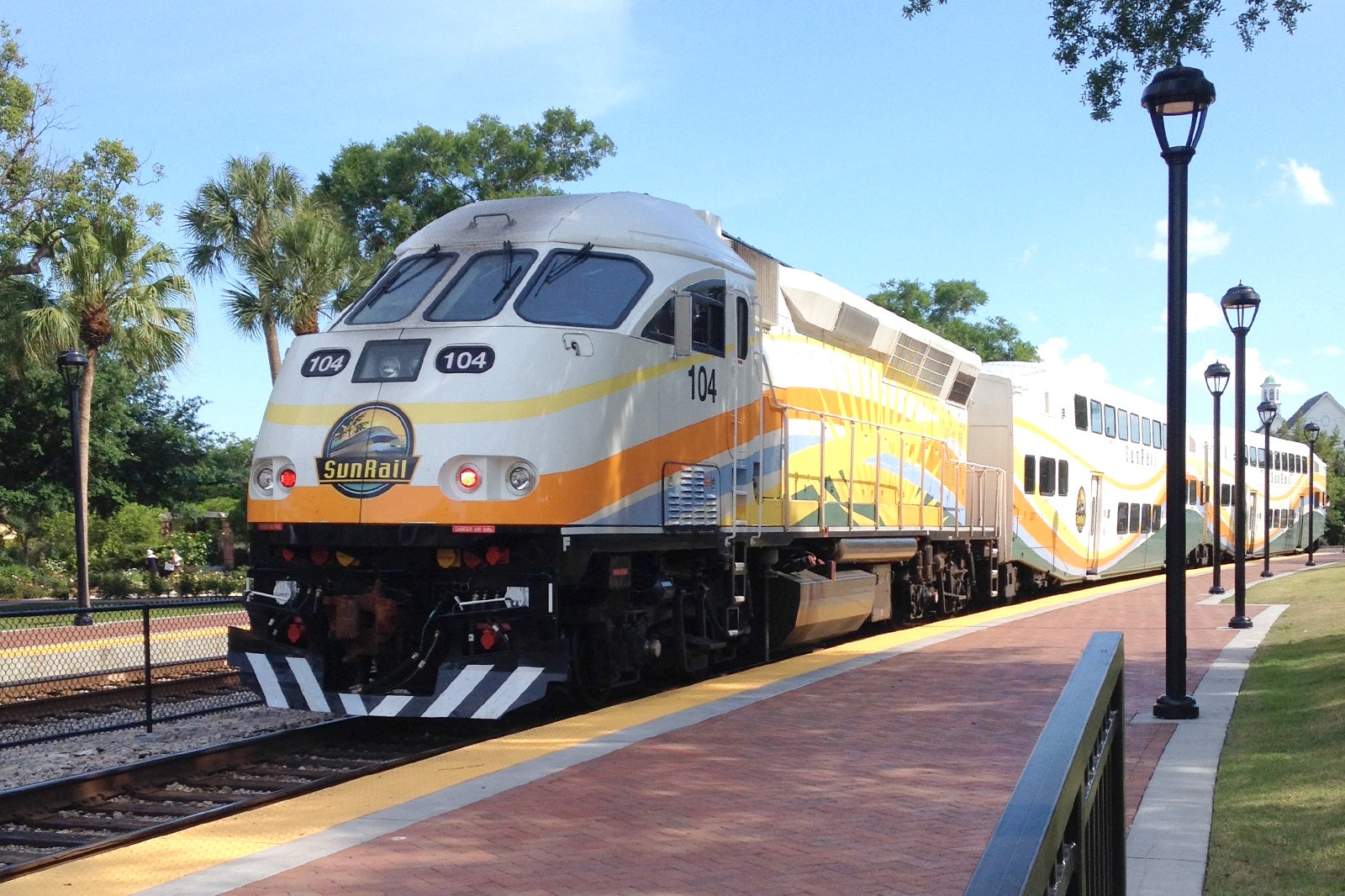 Highlights of SunRail Orlando
Stop at one of the network's 16 stations, which includes Downtown Orlando's beautiful historic Winter Park, Sanford and Sand Lake Road. The 48.9-mile-long network gives you the option to travel either northbound or southbound and offers a free Wi-Fi service while you ride.
To use the train, you can either purchase and load-up a SunCard or buy an individual ticket to your station of choice. Prices vary depending on how far and through which counties you are travelling.
Trains typically run from Mondays to Fridays. You can enjoy a frequent service in the mornings and evenings, with an infrequent service during the day. It's best to arrive 20 minutes before your train is due to depart.
SunRail Orlando Public Transport
Open: Trains run every 30 minutes from Mondays to Fridays (closed on weekends)
Phone: + 1 855-724-5411
Back to top