10 Things to Do on the Emerald Coast
Great Emerald Coast Beach Activities
Great things to do on the Emerald Coast include some of the fun action and attractions that appeal to sea lovers in search of dreamy white-sand beaches. This gorgeous north Florida coastline includes the towns of Destin and Fort Walton Beach as well as scenic Okaloosa Island. Combined, they offer a great selection of Emerald Coast beach activities for couples, families, or solo travellers.
Beach bums and fresh-air fiends could spend their days clamouring over dunes or swimming with the fishes on a snorkelling trip. They could explore the Gulf of Mexico waters by kayak, play a bit of golf, or simply find a spot on the fine sands to lay a towel and snooze the afternoon away. Whether you're craving an activity-packed beach escape or some lazy days in the sun, you'll find plenty to see, savour, and enjoy on the Emerald Coast.
1
Emerald Coast kayaking tours
Try a clear-bottom kayak for underwater views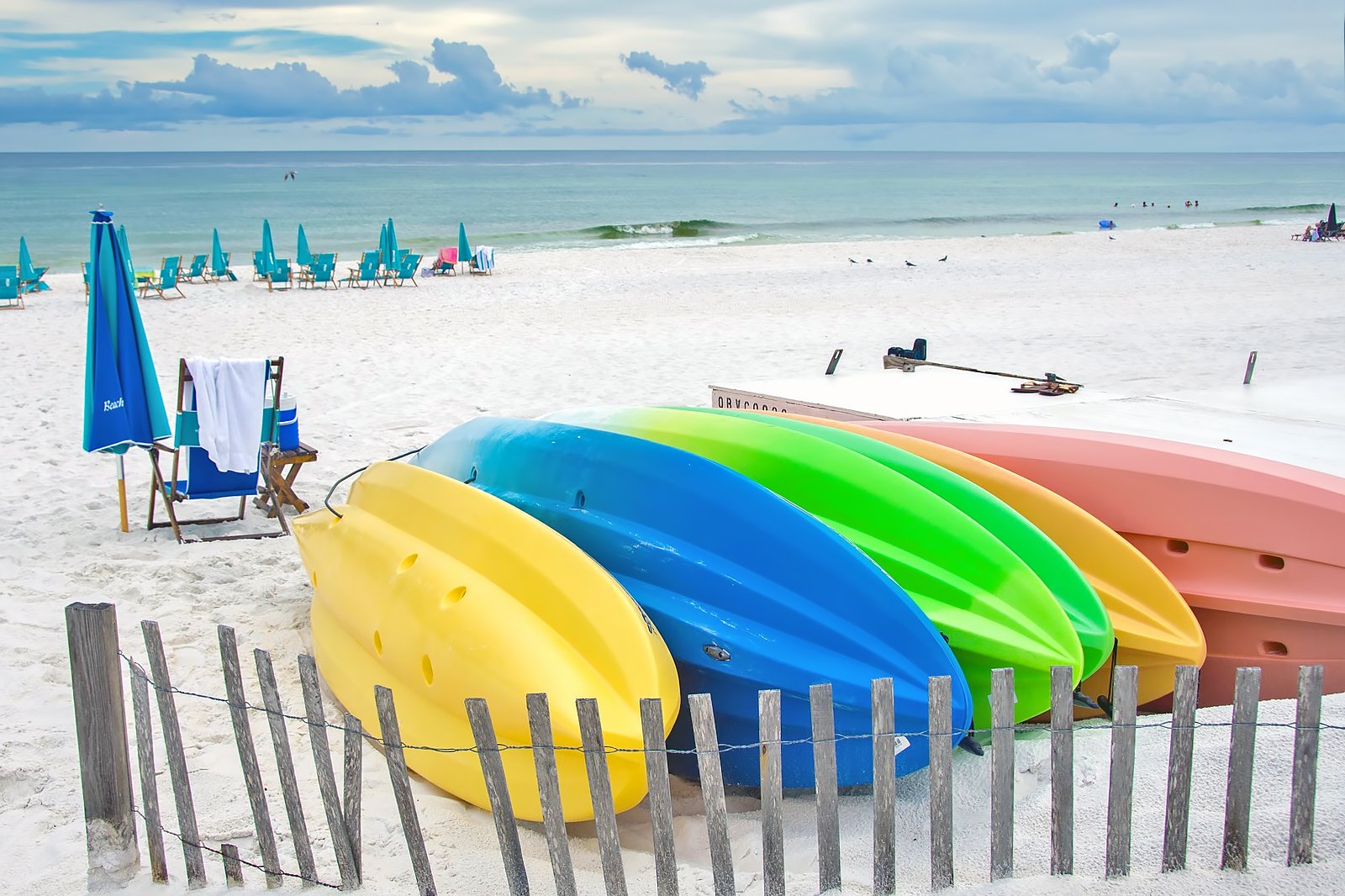 The calm waters of the Gulf of Mexico are perfect for paddlers looking to explore by kayak or SUP (stand-up paddleboard). Enjoy a peaceful glide through the area's Coastal Dune Lakes and quiet waterways or go for a livelier paddle around busy Destin Harbor or Crab Island.
Kayak and SUP rentals, tours and lessons are available from several places in Destin, Fort Walton, and Okaloosa Island. These include LuLu's, Luther's and Destiny Water Adventures. If you head out in the morning there's a better chance of spotting dolphins.
2
Big Kahuna's water park
Rent a cabana to give your group a private lounging area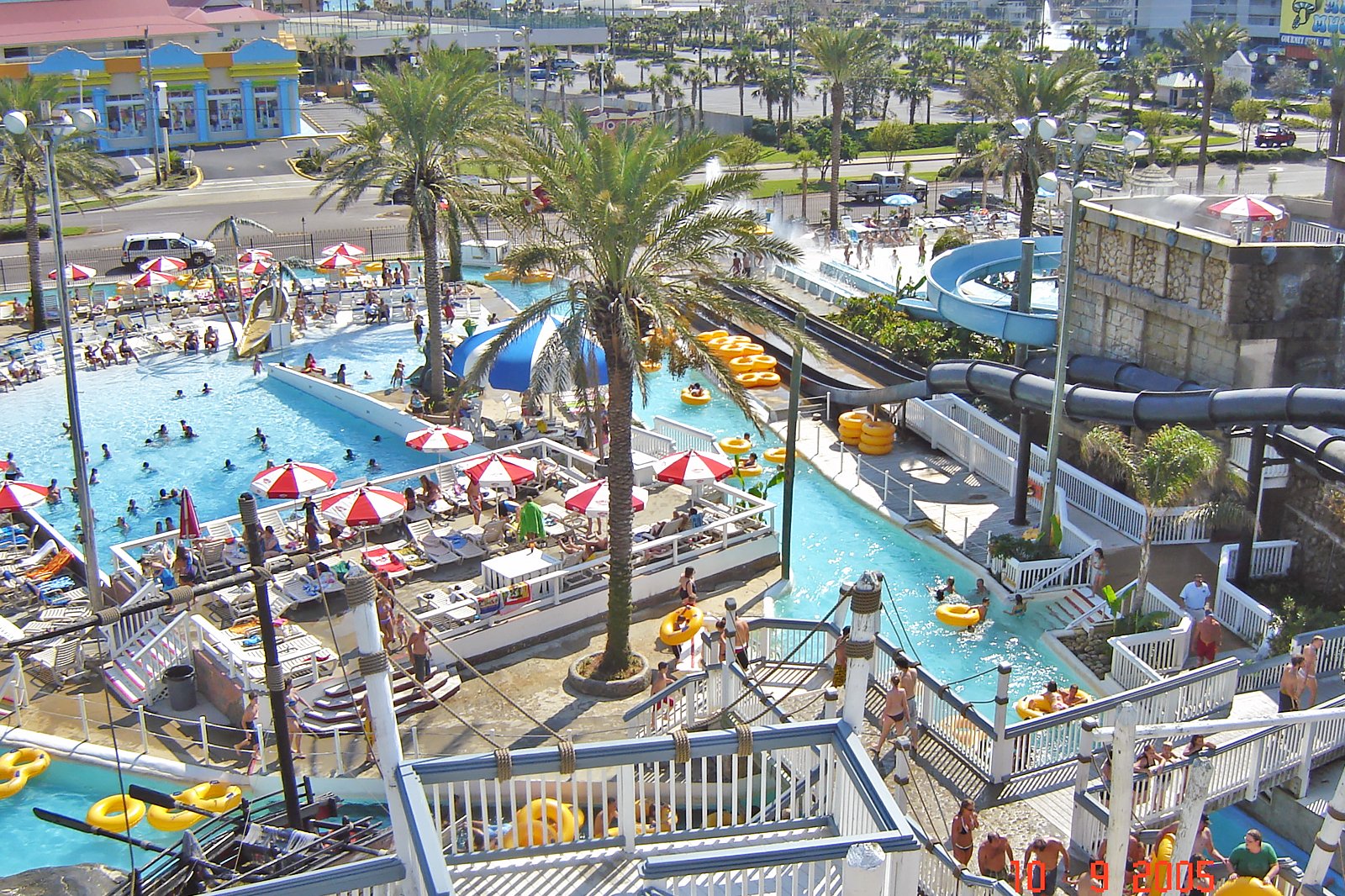 Kids and the young at heart will have a ball at Big Kahuna's, a fun waterpark with more than 40 slides, rides, and pools to enjoy. Take a heart-racing slide five storeys down the Kowabunga Racer or float along without a care in the world down the lazy river. The Honolulu Half Pipe has a continuous wave to ride for surfing glory… and possibly some wild wipe-outs.
When the weather's not ideal for water play there's plenty of action to find in the amusement park and mini golf course. Opening hours vary with the seasons and weather conditions, so best to call ahead before visiting.
Location: 1007 US Highway 98 East, Destin, Florida 32541, USA
Phone: +1 850 837 8319
3
John Beasley Park
Soft sand and sea breezes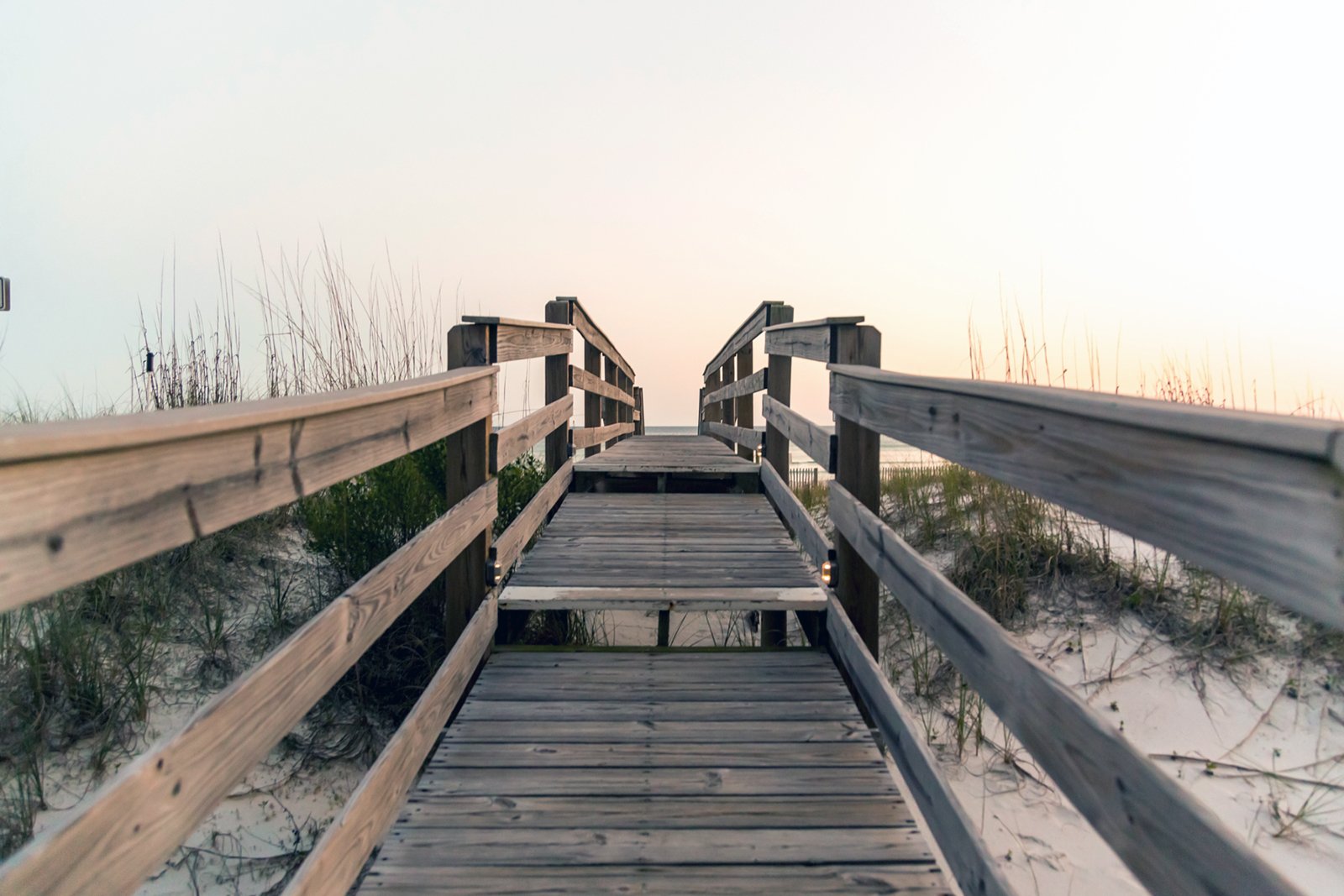 Families
Photo
Budget
Adventure
On Okaloosa Island, this public park has a dazzling white sand beach lining the turquoise sea. Though the park rarely gets crowded, it's within walking distance to shops, restaurants and attractions like Willy's Adventure Zone and The Boardwalk.
There's no charge to enter the park, and there's a good range of facilities here including picnic pavilions, showers and free car parking. During the busier months in spring and summer, you'll find beach chairs and umbrellas for rent. It's an ideal beach for families and those with mobility challenges, with long wheelchair-accessible ramps that connect the beach, dunes and parking areas.
Location: 1550 Miracle Strip Parkway, Fort Walton Beach, Florida 32548, USA
Phone: +1 850 689 5772
4
Scuba or snorkelling trips
Search for sea turtles and sunken ships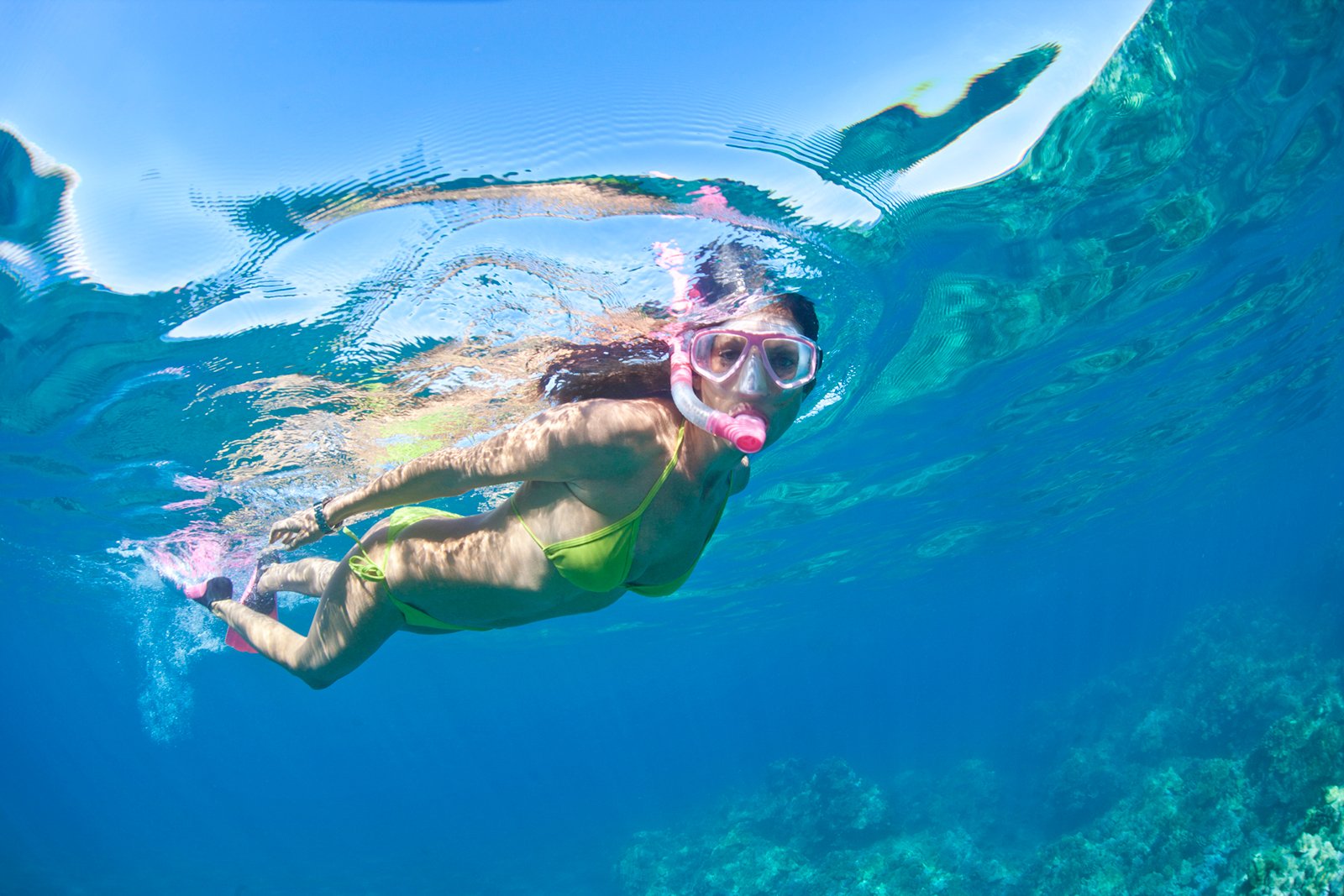 The undersea world of the Emerald Coast is a colourful, fascinating place to explore with a rich variety of sea life, artificial reefs and wrecks. Experienced divers could charter a boat out to deeper waters to find larger marine creatures and dive down to Destin's "wreck alley", a 25-km area with 16 sunken vessels. There's also plenty to see by snorkelling off the beach or as part of a boat trip.
Several dive and tour shops around the Emerald Coast offer lessons, PADI dive certification classes and excursions to suit all ages and abilities. SNUBA trips – snorkelling with a surface-supplied underwater breathing system – are also available.
5
The Boardwalk
A chillout place to shop and dine on Okaloosa Island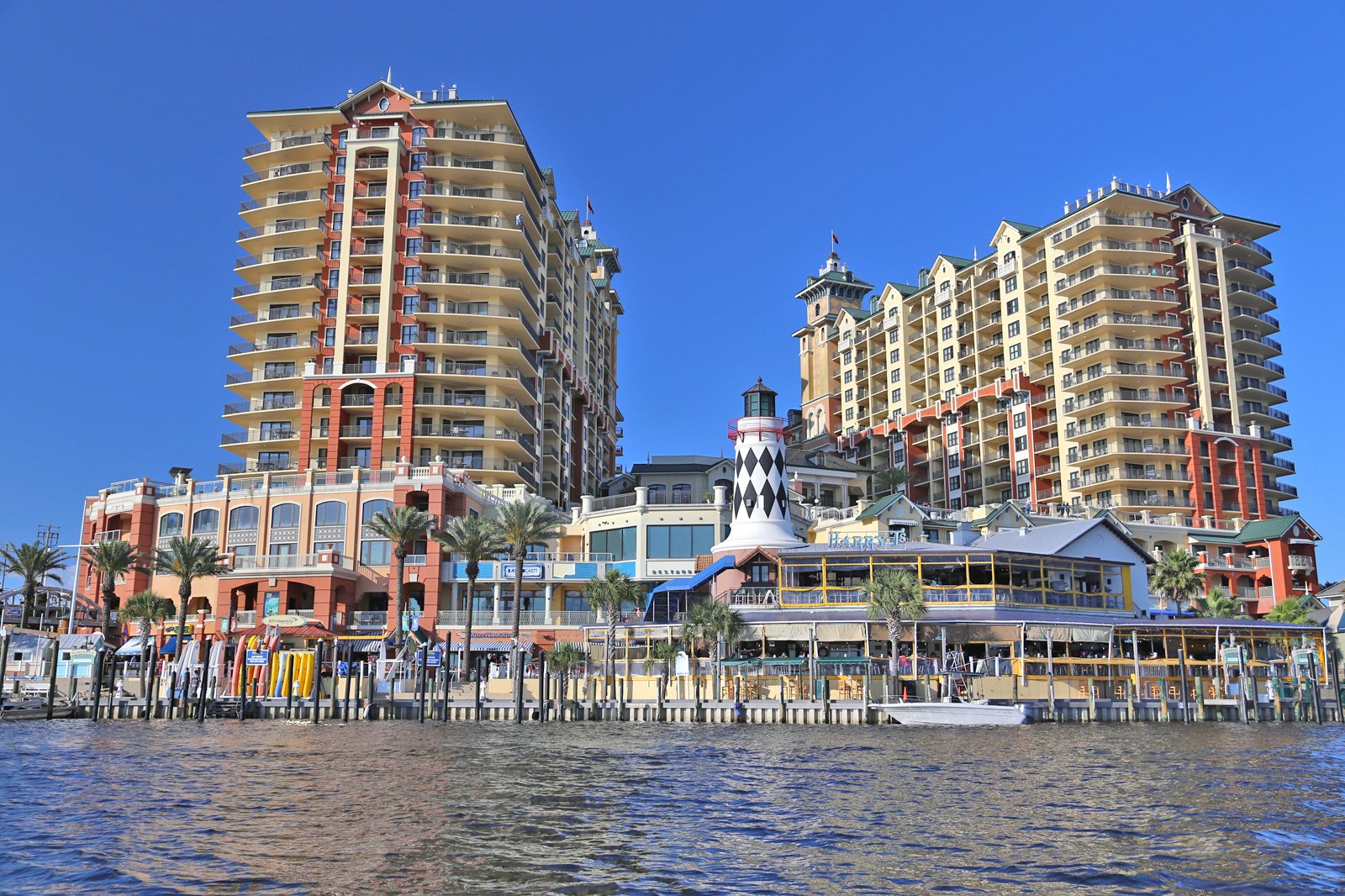 Tucking into a fabulous seafood meal at a sea-view restaurant is a fine way to wind up a day at the beach. From the beaches of Okaloosa Island, it's an easy wander to reach The Boardwalk and all the shops and restaurants there. The mood here is casual and beachy, and no place will mind if you stroll in with sandy feet.
Go for a gumbo made with local Gulf seafood at the popular Crab Trap, or if you're really famished then try the all-you-can-eat shrimp dinner from 4pm to 6pm at Floyd's Shrimp House. During the summer months, the sky lights up with a firework show every Wednesday at 9pm.
Location: 1450 Miracle Strip Parkway, Fort Walton Beach, Florida 32548, USA
photo by logopop (CC BY-SA 3.0) modified
6
Golf with sea views
Emerald Coast courses are open all year
Golf is usually played in scenic surrounds but many golf clubs on the Emerald Coast also give you spectacular ocean views while you tee off. Kelly Plantation Golf Course meanders along the waterfront for several kilometres, while Links Course at Sandestin Golf and Beach Resort offers majestic views over Choctawhatchee Bay.
Regatta Bay Golf & Yacht Club is also set along the bay, with sea views and plenty of water challenges as the course winds through marshes, lakes and streams. Be aware that gusting winds off the Gulf might pose some added challenges to your game.
7
The Landing Park
A romantic end to a beach day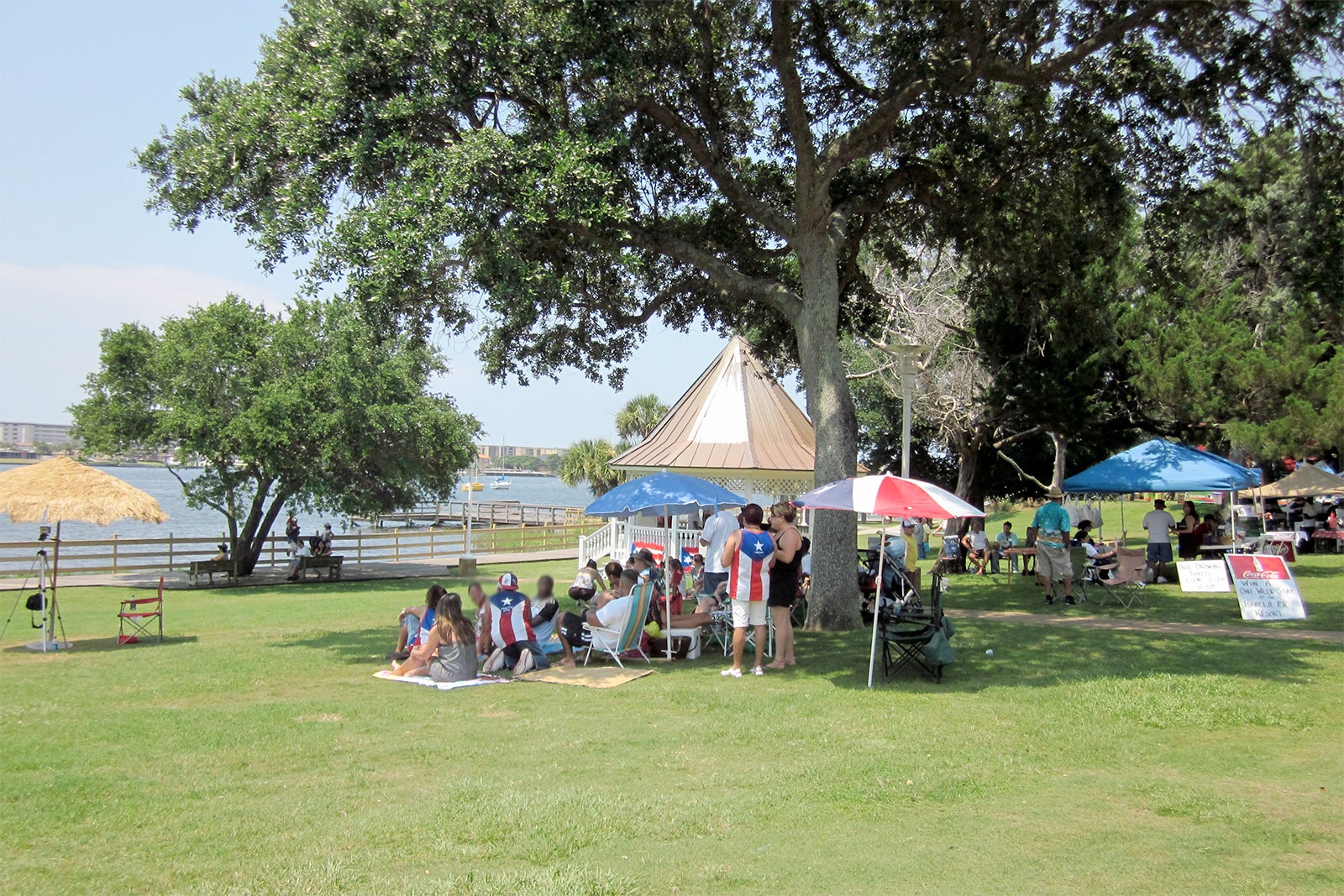 There's a reason why the Emerald Coast is coveted by romance seekers. Its unique landscape means that it's possible to see both sunrises and sunsets over the water, making each day begin and end with a colourful flourish.
One of the best spots to catch a sunset is The Landing Park in Fort Walton Beach, where you'll be treated to a breathtaking view of the setting sun over Choctawhatchee Bay. An easy walk away from Fort Walton's downtown, the park has a waterfront boardwalk to explore and plays host to lively festivals, free summer concerts as well as local farmer's markets.
Location: 139 Brooks St SE, Fort Walton Beach, Florida 32547, USA
Phone: +1 850 833 9500
photo by Infrogmation (CC BY 3.0) modified
8
Turtle walks
Where turtles race for their lives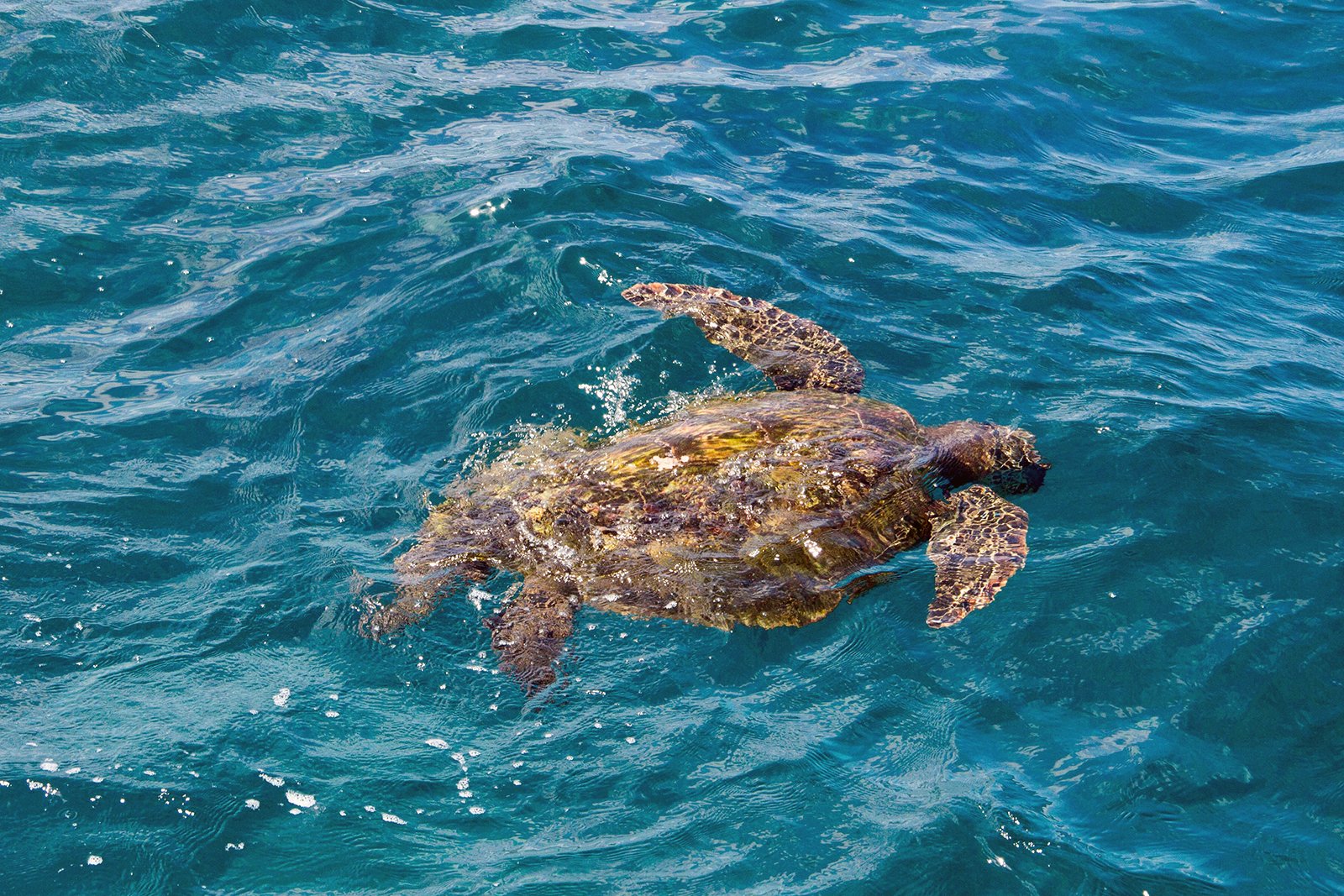 Learn all about Florida's sea turtles on a fun and informative beach walk organised by the Emerald Coast Convention & Visitors Bureau. The walks are free and usually run on Tuesday and Wednesday evenings from June through October. Advance bookings are required and can be made by email to ECTurtleWatch@gmail.com.
Led by local sea turtle experts, walkers joining the tour have the chance to spot loggerheads, green leatherbacks, and Kemp's ridley turtles while learning about the turtles' fragile lives in a changing environment. You might also catch sight of turtles laying eggs in the sand or new hatchlings making their run to the sea.
9
Pier fishing
The fish are biting year-round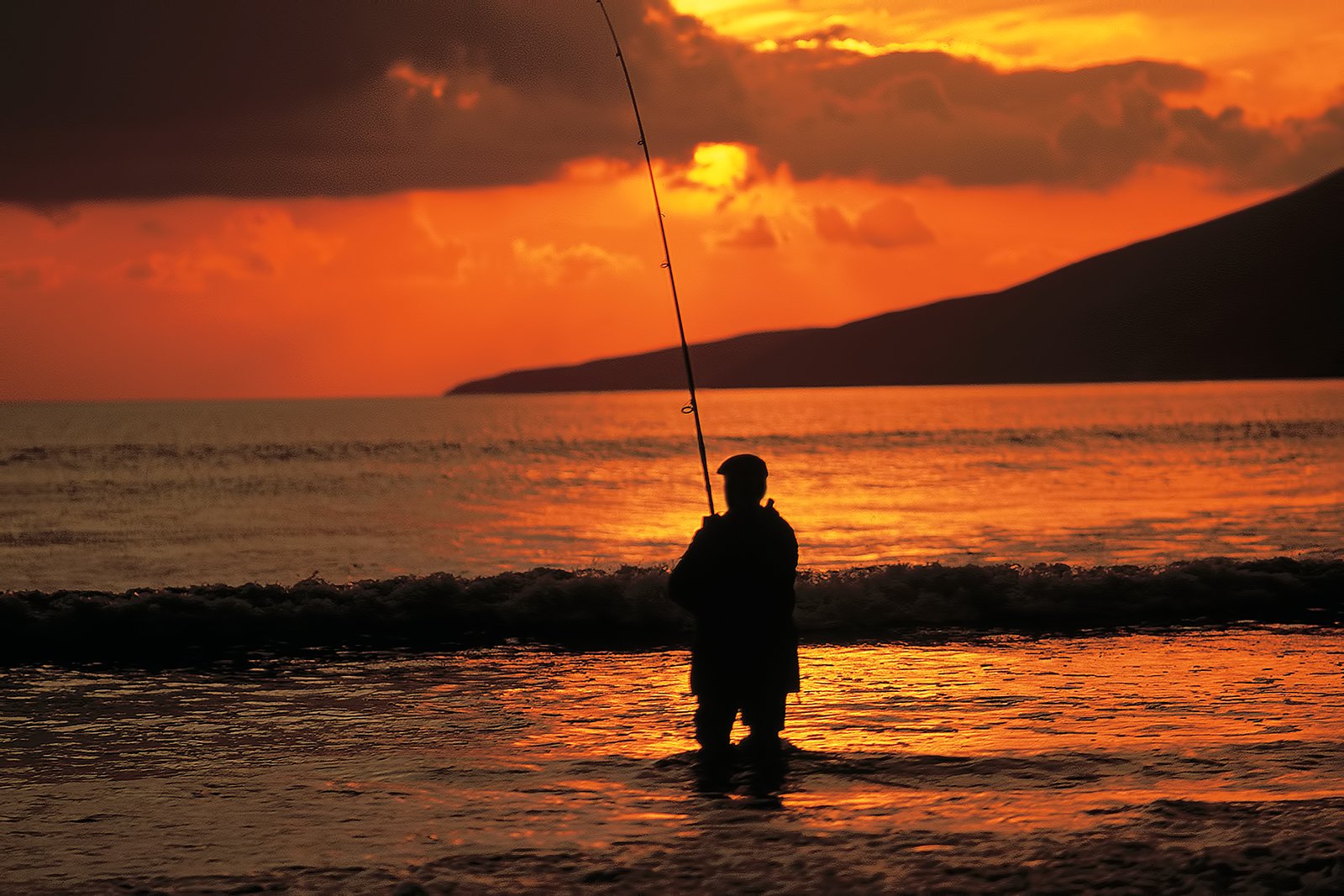 Destin is known as the "world's luckiest fishing village" so there's a good chance of hooking something here, even if you're a fishing newbie. Just gather up some gear, wander out onto one of Destin's three city park piers, drop a line and get ready to reel in a saltwater beauty like a redfish, king mackerel or flounder.
Fishing shops near the piers rent out equipment if you don't have your own, or you could buy gear at places like Bass Pro Shops in town. There's no charge or fishing permit required for pier fishing but do check the local regulations for limits on catch sizes and numbers.
10
Beach yoga sessions
Just go with the flow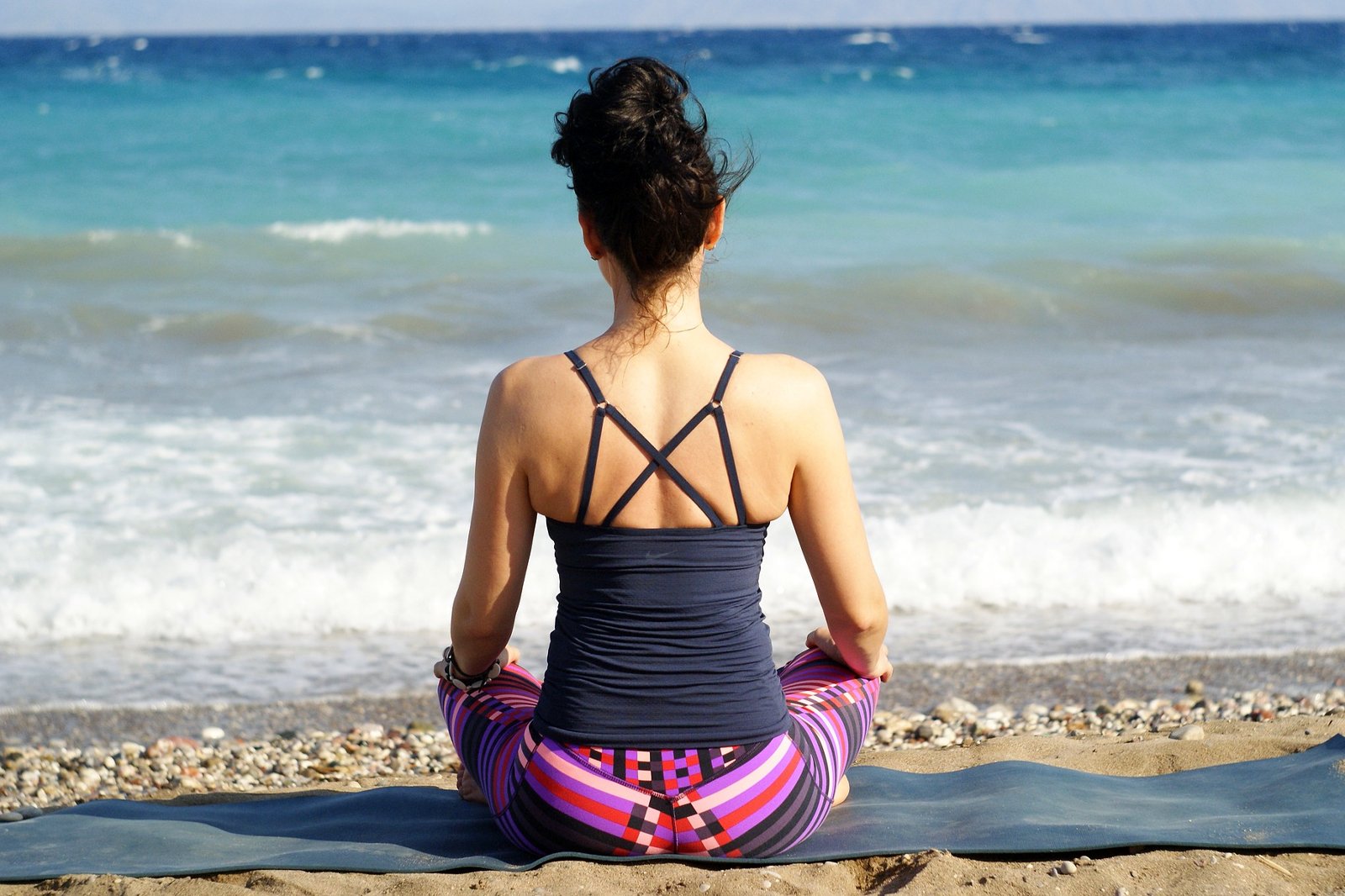 If you're in search of some mind-body balance on your holiday, a beach yoga session might be a good way to find it. Destin Yoga by the Sea has been running morning yoga classes on the soft white sands at James Lee Public Park for several years. If the weather's too hot or rainy, classes are held under the pavilion at the east end of the park.
There's no need to book in advance, just drop by and pay the $10 fee to join. Mats are provided if you don't have your own. Done in a Vinyasa flow style, the class is open to both beginners and skilled yogis. Class times vary by season.
Location: 3500 Scenic Hwy 98, Destin, FL 32541, USA
Phone: +1 850 897 3788
Back to top