10 Best Things to Do After Dinner in San Diego
Plan Your Night Out on the Town
San Diego offers exciting nightlife and an array of things to see and do after dark. You can see theatre performances, listen to live music, or spend time at the zoo with the kids. If you prefer something low key, San Diego has plenty of natural spaces where you can take in the scenery and snap some beautiful photos. Whether you want a night on the town or a campfire by the sea, you can have it all in San Diego. Take a look at the 10 best things to do after dinner in San Diego to plan your trip.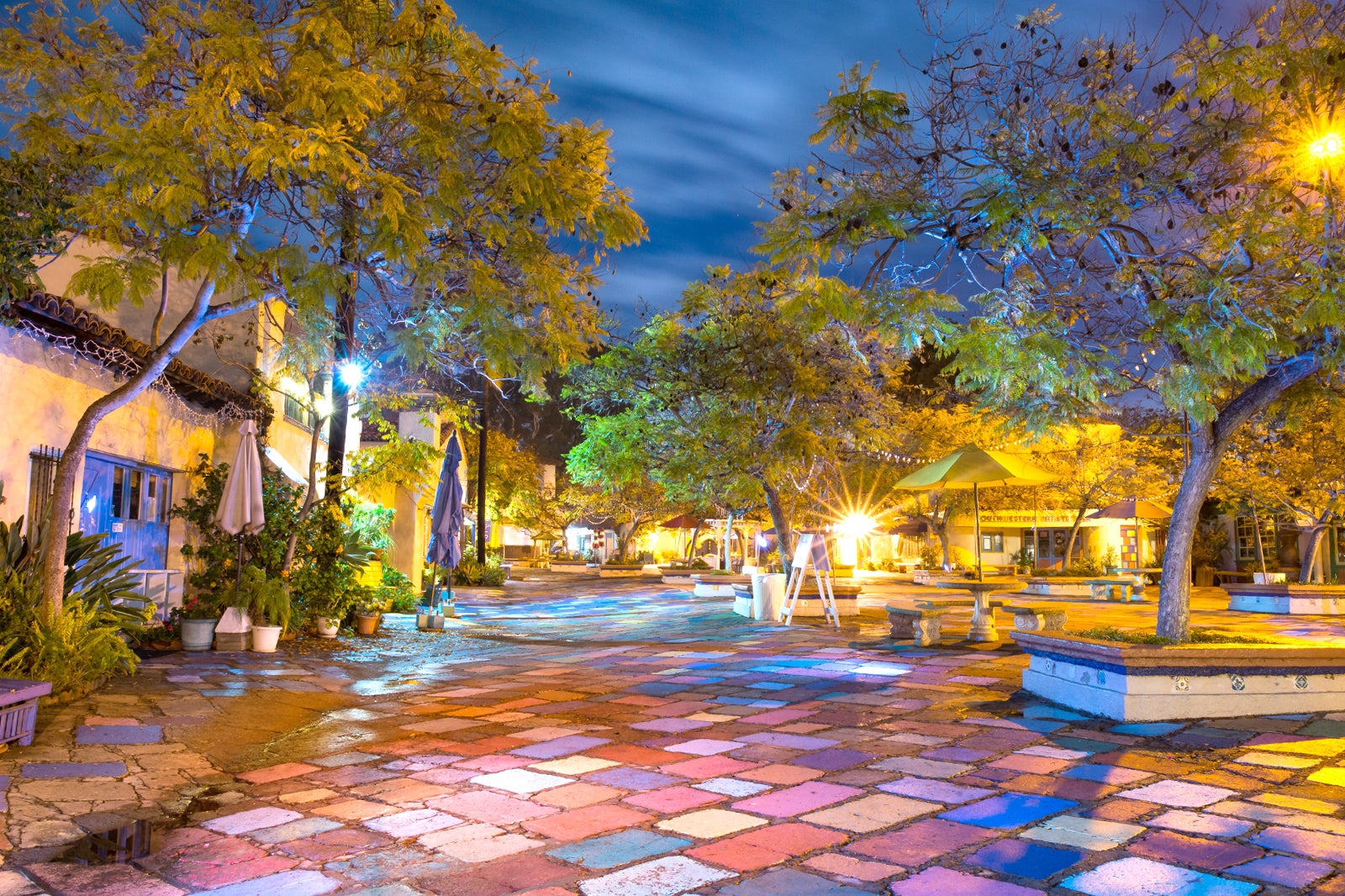 Balboa Park is a vast green space with walking paths, gardens, and an array of attractions. Located in the heart of San Diego, the park has restaurants where you can have dinner before sightseeing. Some of the notable attractions in Balboa Park include the Museum of Photographic Arts, the San Diego Museum of Art, the San Diego Zoo, and the Mingei International Museum. You can also explore garden spaces with desert environments, native California plants, cacti, and Australian plants. Other attractions include athletic fields, a carousel, an activity centre, and the Old Globe Theatre.
Read more
Open: 24/7
Phone: +1 619-239-0512
2
National Comedy Theatre
See an improv comedy show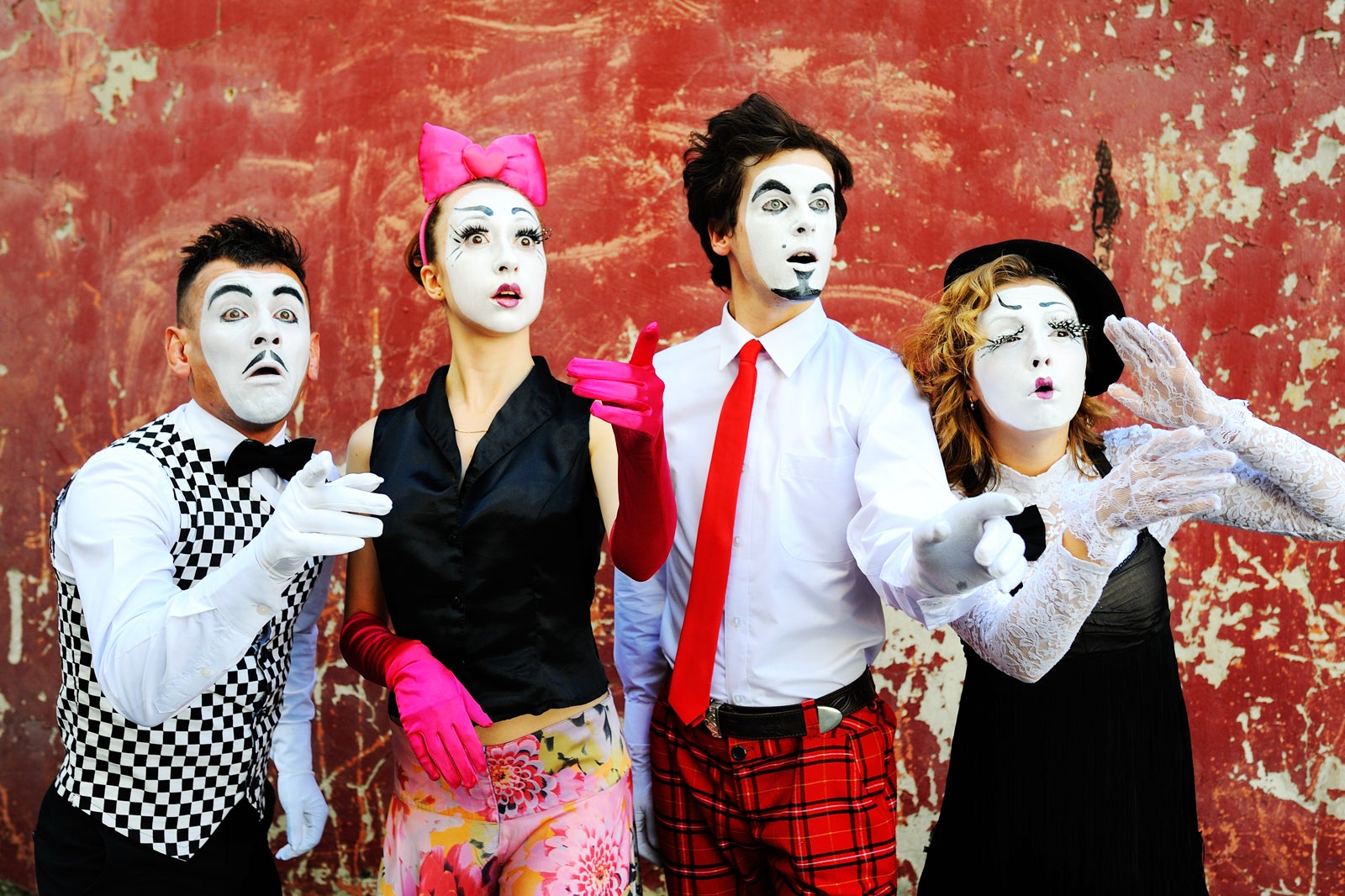 The National Comedy Theatre is an association of theatres that host improv comedy performances from professional and up-and-coming comedians. The theatre originated in San Diego, but now has locations across the country. One of the unique aspects of the National Comedy Theatre is that it features clean, family-friendly, interactive performances that are guided by the audience. The comedians build the series of scenes based on audience suggestions, so you'll never see the same act twice. Attending a comedy show is a great way to enjoy some offbeat nightlife in San Diego.
Location: 3717 India St, San Diego, CA 92103, USA
Open: Thursday from 7.30 pm to 11 pm, Friday–Saturday from 7.30 pm to 9.30 pm and 9.45 pm to 11.30 pm, Sunday from 7.30 pm to 9 pm (closed Monday–Wednesday)
Phone: +1 619-295-4999
3
San Diego House of Blues
Dance the night away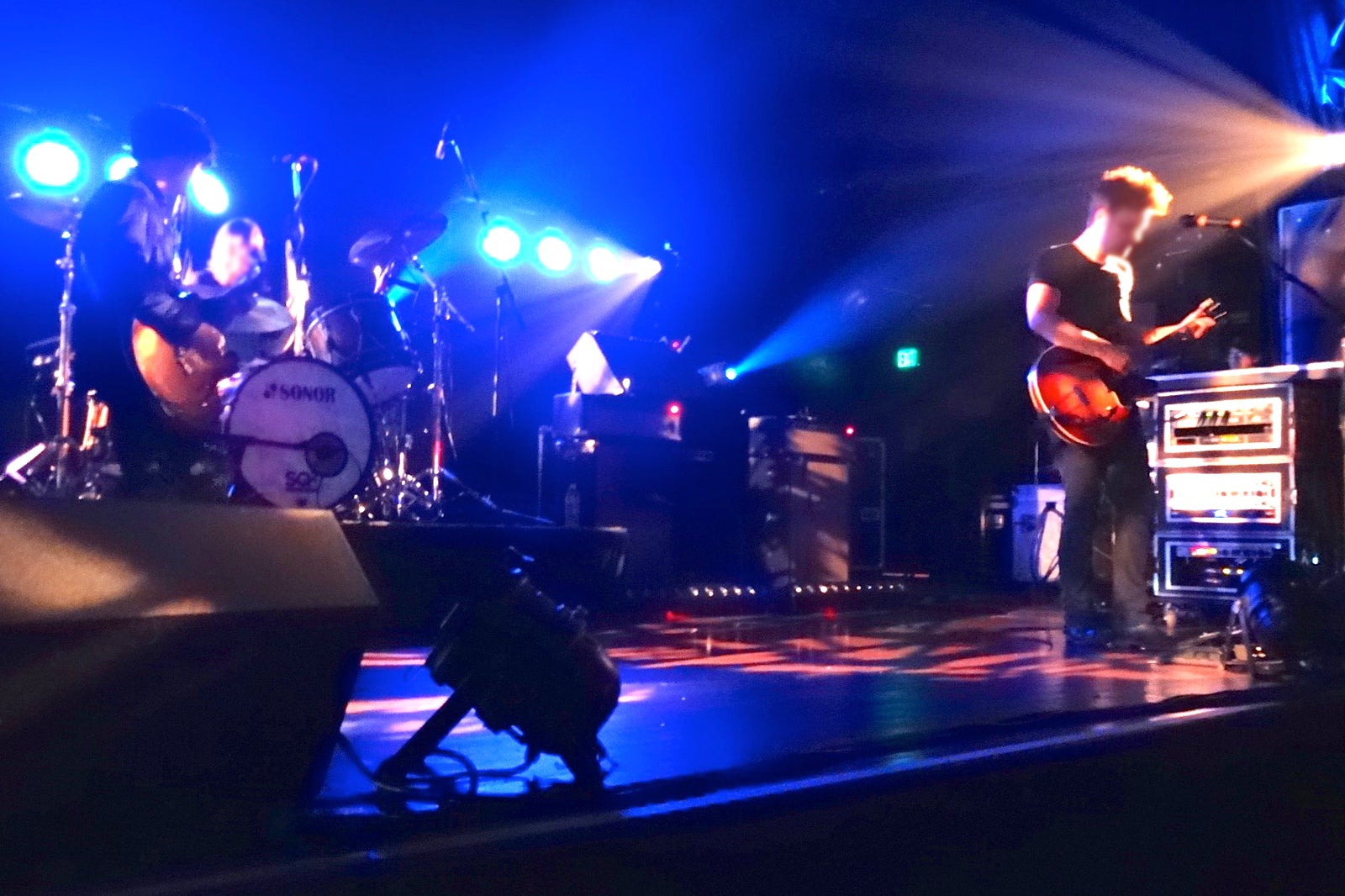 San Diego House of Blues is a music-themed bar and restaurant that serves Southern comfort food with live music and folk art. Located on 5th Avenue, San Diego House of Blues is a go-to spot for live entertainment and nightlife in the city. In addition to Southern-inspired favourites like jambalaya and fried chicken, the restaurant and bar offers a wide selection of beer, wine, and handcrafted speciality cocktails. The live performances take place in the restaurant and bar, so you can enjoy a cosy space to enjoy the music. Several prominent acts have come to the House of Blues, including Sepultura, Tech N9ne, and KFMDM.
Location: 1055 Fifth Ave, San Diego, CA 92101, USA
Phone: +1 619-525-1951
4
Belly Up Tavern
Listen to live music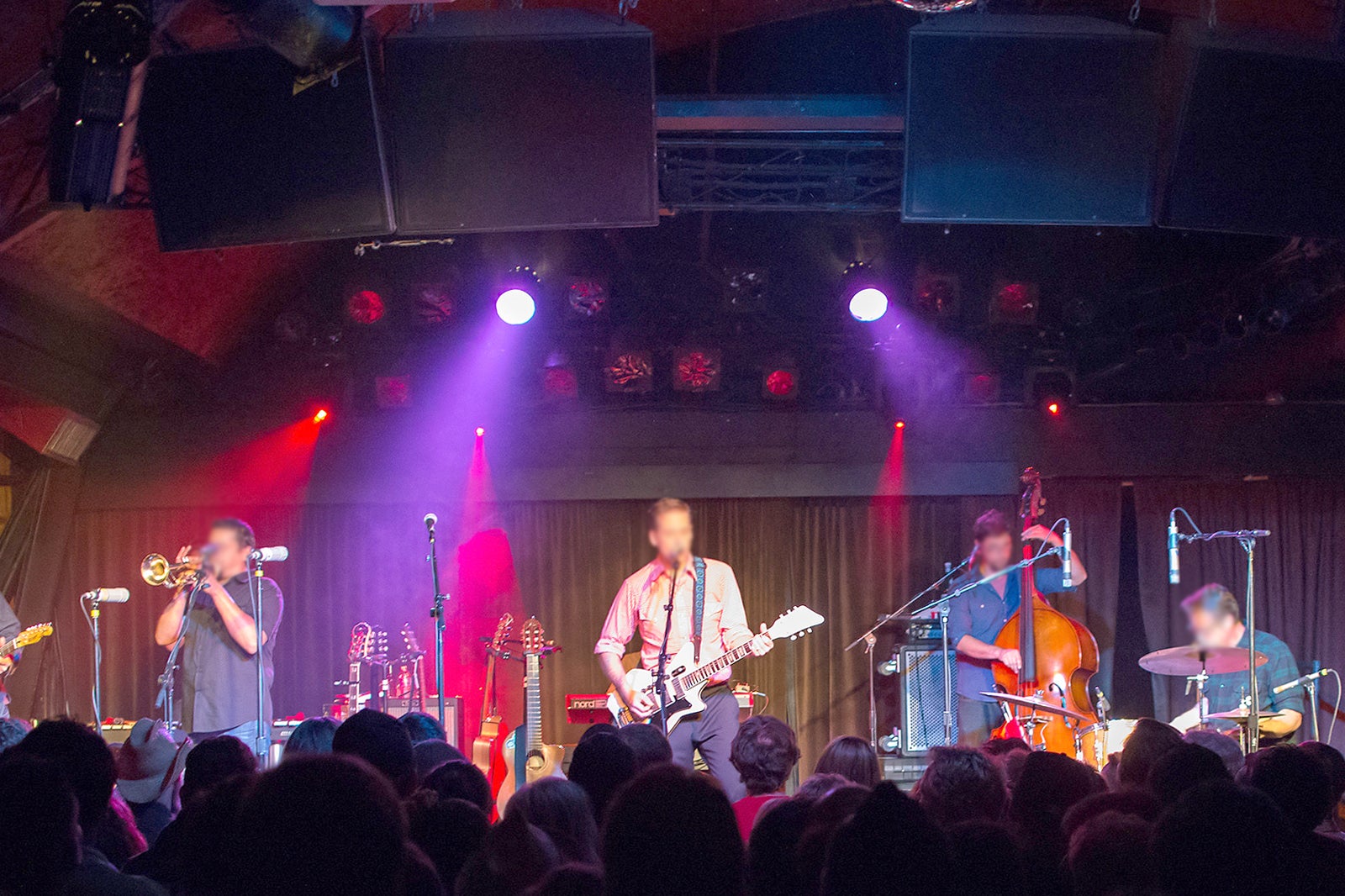 The Belly Up Tavern is the city's premier live music venue and features acts from prominent performers in the industry. Located in Solana Beach, the tavern is the perfect place to enjoy a range of known and up-and-coming artists in diverse music genres. Some of the past acts Belly Up Tavern has hosted include Sara Petite, Damon Wayans, Ziggy Marley, Five for Fighting, and Samantha Fish. There's always something on at Belly Up Tavern, whether you like reggae, rock, indie, blues, jazz, Latin, or folk music.
Location: 143 S Cedros Ave, Solana Beach, CA 92075, USA
Phone: +1 858-481-8140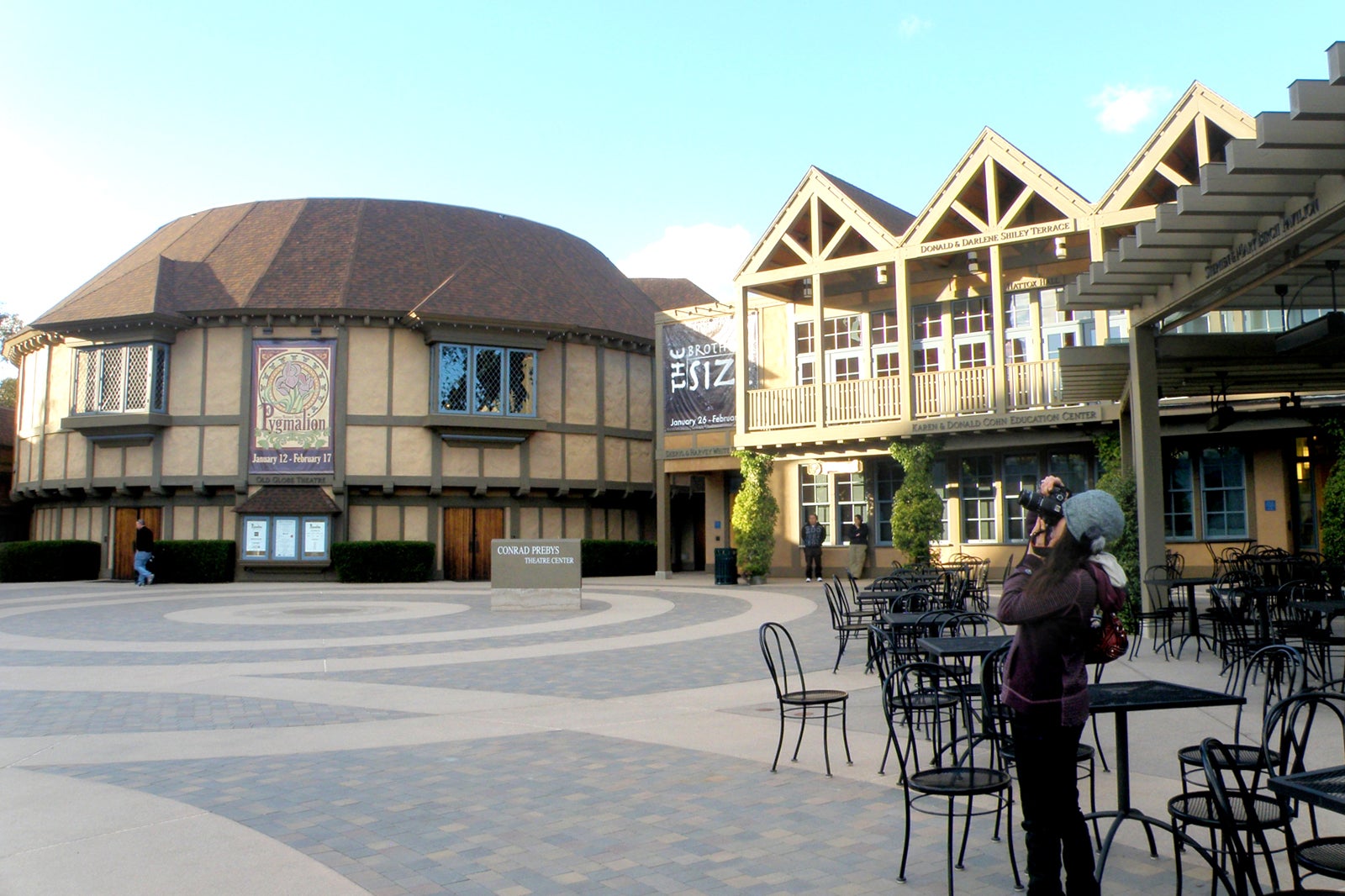 The Old Globe is a professional theatre company that hosts plays and performances during the summer and winter seasons. Located in Balboa Park, the Old Globe features 3 separate performance areas in the complex that offer different entertainment experiences. Several of the Old Globe's productions have gone on to win awards or show on Broadway, including "Into the Woods," "Rumours," and "The Piano Lesson." Other familiar productions that appear at the Old Globe include "The Full Monty," "Dirty Rotten Scoundrels," and "Julius Caesar."
Read more
Location: 1363 Old Globe Way, San Diego, CA 92101, USA
Phone: +1 619-234-5623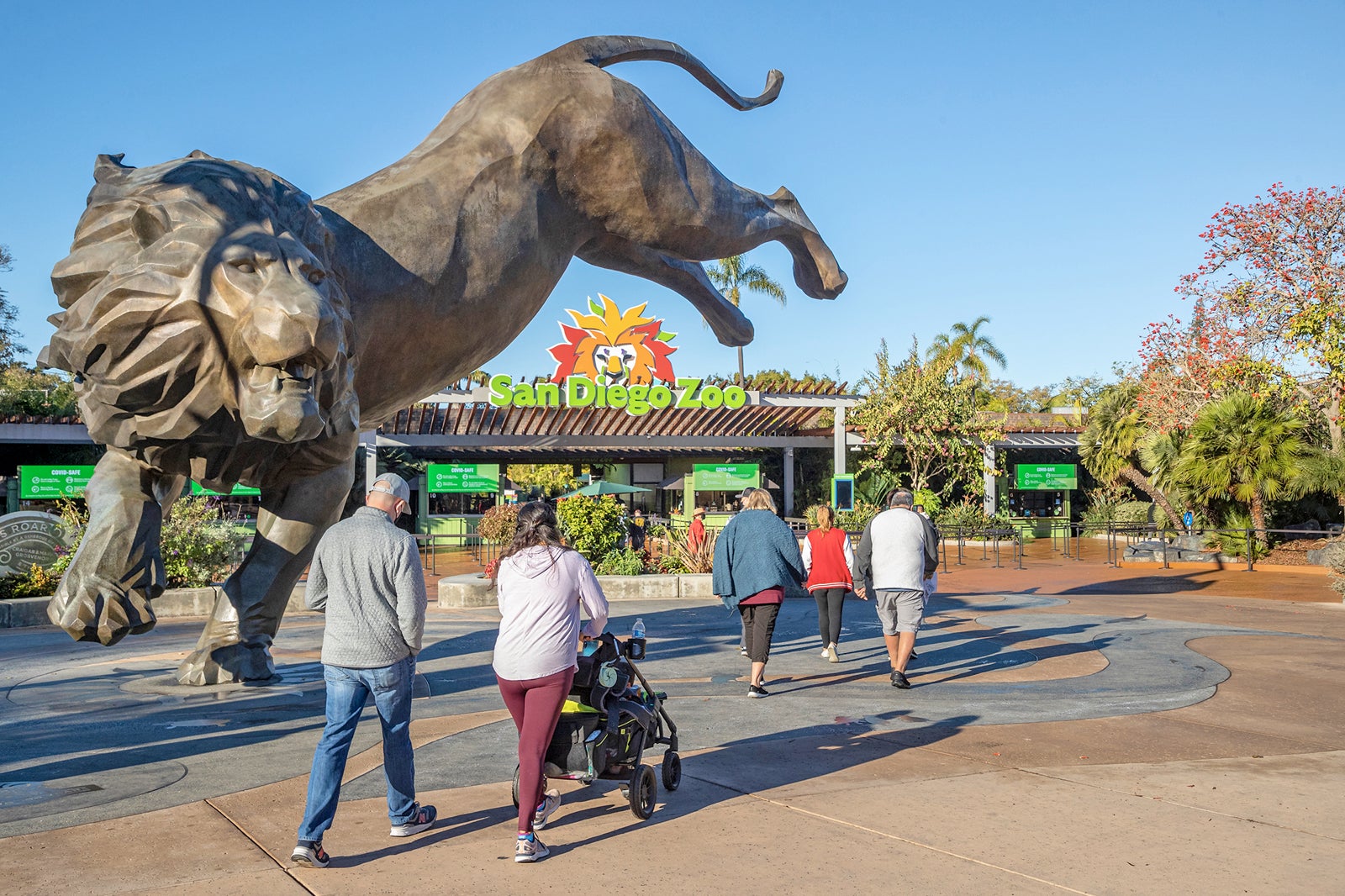 The San Diego Nighttime Zoo is an exciting event hosted by the zoo that includes shows, animal encounters, and live music after dark. Held within the San Diego Zoo during the summer season, the Nighttime Zoo is a family-friendly event with plenty of memorable experiences. The show starts with a trampoline act and a performance from Dr. Zoolittle. Musicians serenade guests with a range of musical genres and African-themed music while giant animal puppets perform. Other acts include pageantry puppets, African stilt walkers, costumed zoo characters, and encounters with the resident zoo animals.
Read more
Location: 2920 Zoo Dr, San Diego, CA 92101, USA
Phone: +1 619-231-1515
photo by Andrewjames954 (CC BY-SA 4.0) modified
7
Night Fishing
Fish for catfish and trout after dark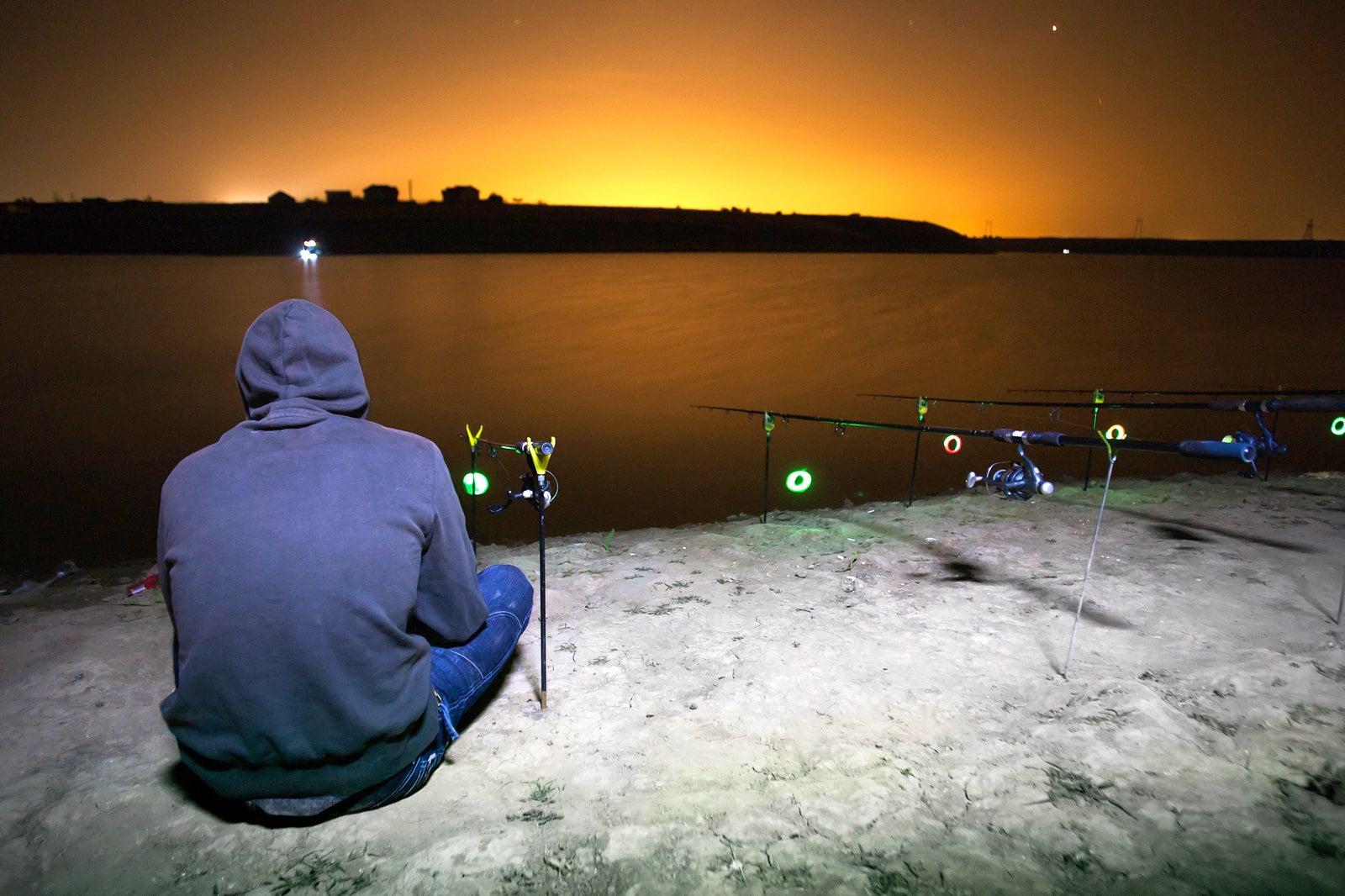 Night fishing is a summer tradition in San Diego and a great way to experience the local culture during your trip. You can find a variety of night fishing spots across the city's waterways and lakes that offer a chance to fish for channel catfish, bass, trout, and bluegill. Hours, regulations, and locations vary, but some of the prime fishing spots don't require fishing permits and allow fishing late into the evening. Some locations also allow night fishing in the lakes for campers and free fishing for kids if they're with a paid adult. You can also rent boats to fish on the water.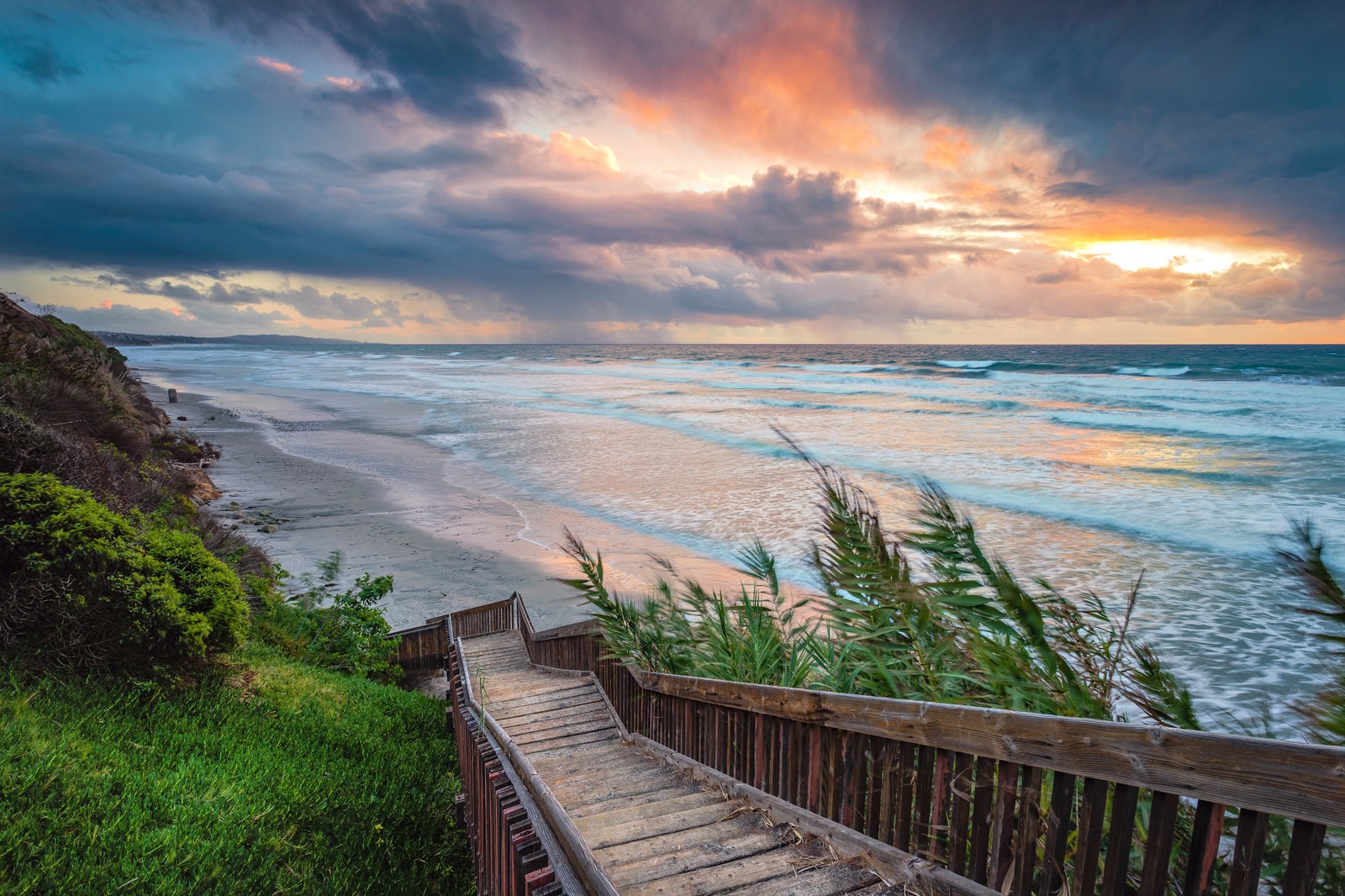 San Elijo State Beach is a popular spot for swimming, surfing, picnics, and other beach activities. Located on the San Diego Coast, the bluff-backed beach has a reef that's ideal for snorkelling and diving. If you want to visit the beach at night, you can take in the sunset views over the water and illuminated boats in the distance. San Elijo State Beach also has a campground that allows campfires for a relaxing way to end your night with friends or family.
Read more
Location: 2050 S Coast Hwy 101, Cardiff, CA 92007, USA
Phone: +1 760-753-5091
9
San Diego Astronomy Association Star Party
Gaze at the night sky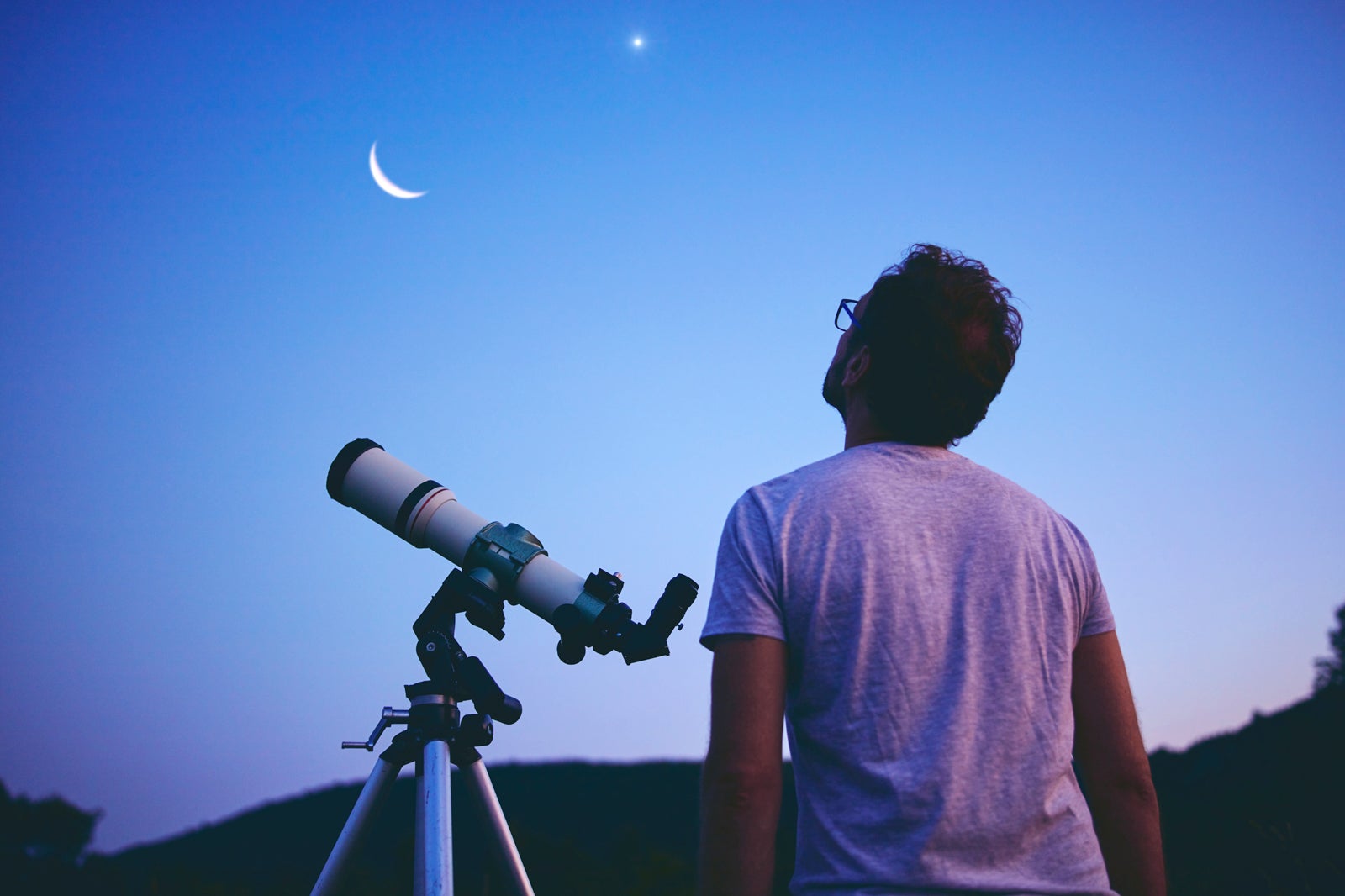 The San Diego Astronomy Association Star Party is an exciting stargazing event that's hosted by the San Diego Astronomy Association. The association is privy to many stargazing sites throughout the region, including the Mission Trails Regional Park, Tierra Del Sol, and the Fleet Science Centre in Balboa Park. In addition to scheduled lectures and meetings, the San Diego Astronomy Association hosts Star Parties for schools, youth groups, and members. During the Star Parties, you can attend astronomy lectures, telescope-making classes, and seminars on astrophotography. Public Star Parties are held at Tierra Del Sol and focus on the sky in East San Diego County.
10
Sunset Cliff
Take in the spectacular sunset views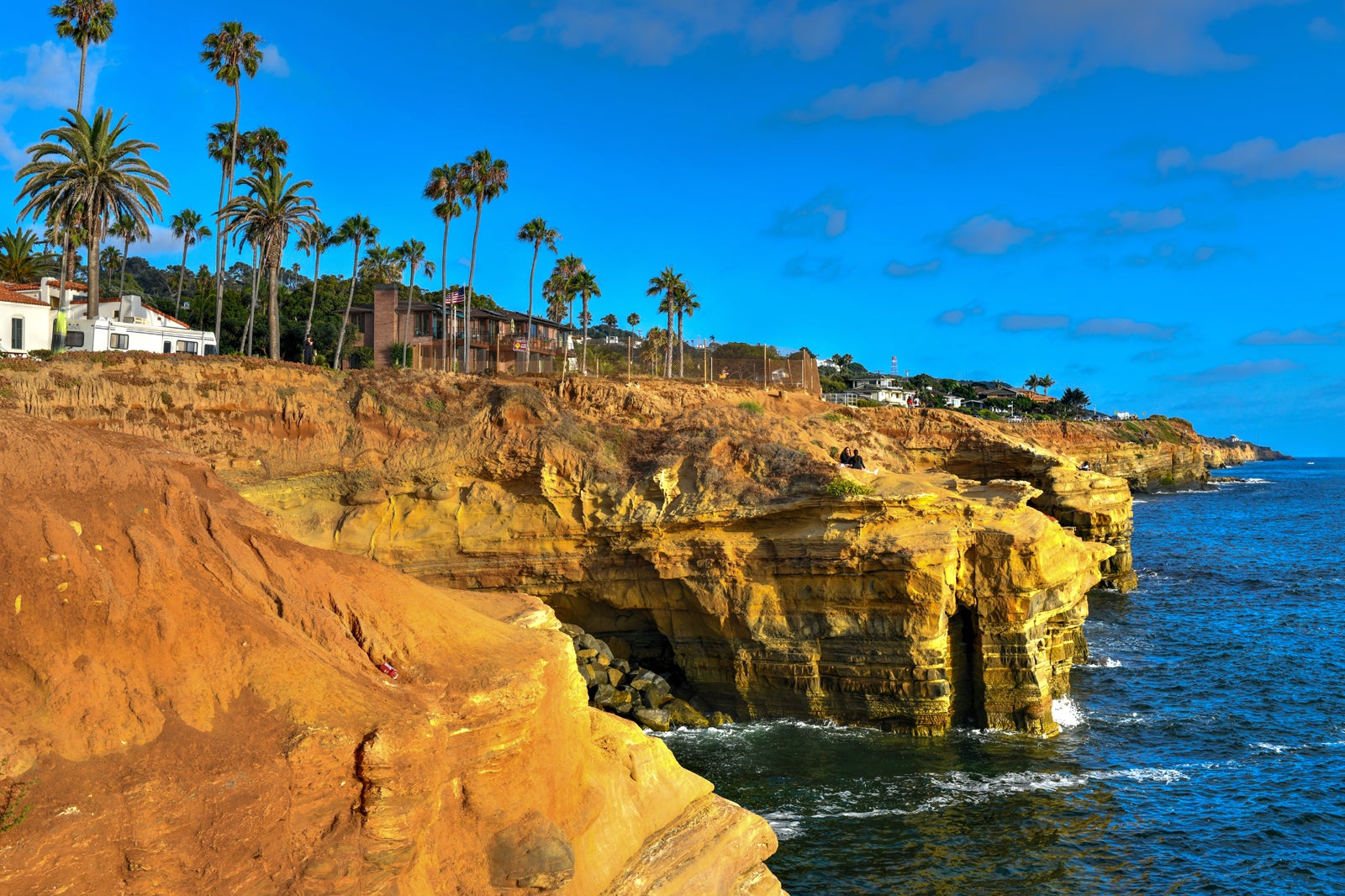 Sunset Cliffs Natural Park is a regional park on the shoreline with ocean views, dramatic cliffs and caves, and diverse coastal habitats to explore. Located near the Point Loma Ecological Reserve, Sunset Cliffs Natural Park is a popular spot for watching the sun set and enjoying the natural scenery. You'll find a lot of beautiful natural areas that come alive in the evening, such as the intertidal area, coastal sage scrub habitat, and the sea caves. If you prefer to take it all in from above, you can see the views of the coast by taking a scenic drive on Sunset Cliffs Boulevard, which travels along the cliffs.
Location: San Diego, CA 92107, USA
Back to top