10 Things to Do in Sanibel Island
What is Sanibel Island Most Famous For?
The barrier island sanctuary of Sanibel Island is packed full of things to do for virtually endless adventure. Whether you're looking for high-octane thrills or you just want to relax on the beach, Sanibel has no shortage of activities and attractions that the whole family can enjoy. You just have to decide where to start. Here are some of the best things to do in Sanibel Island that let you get the most out of your trip to this coastal paradise.
1
Bowman's Beach
Hunt for interesting shells in the clear waters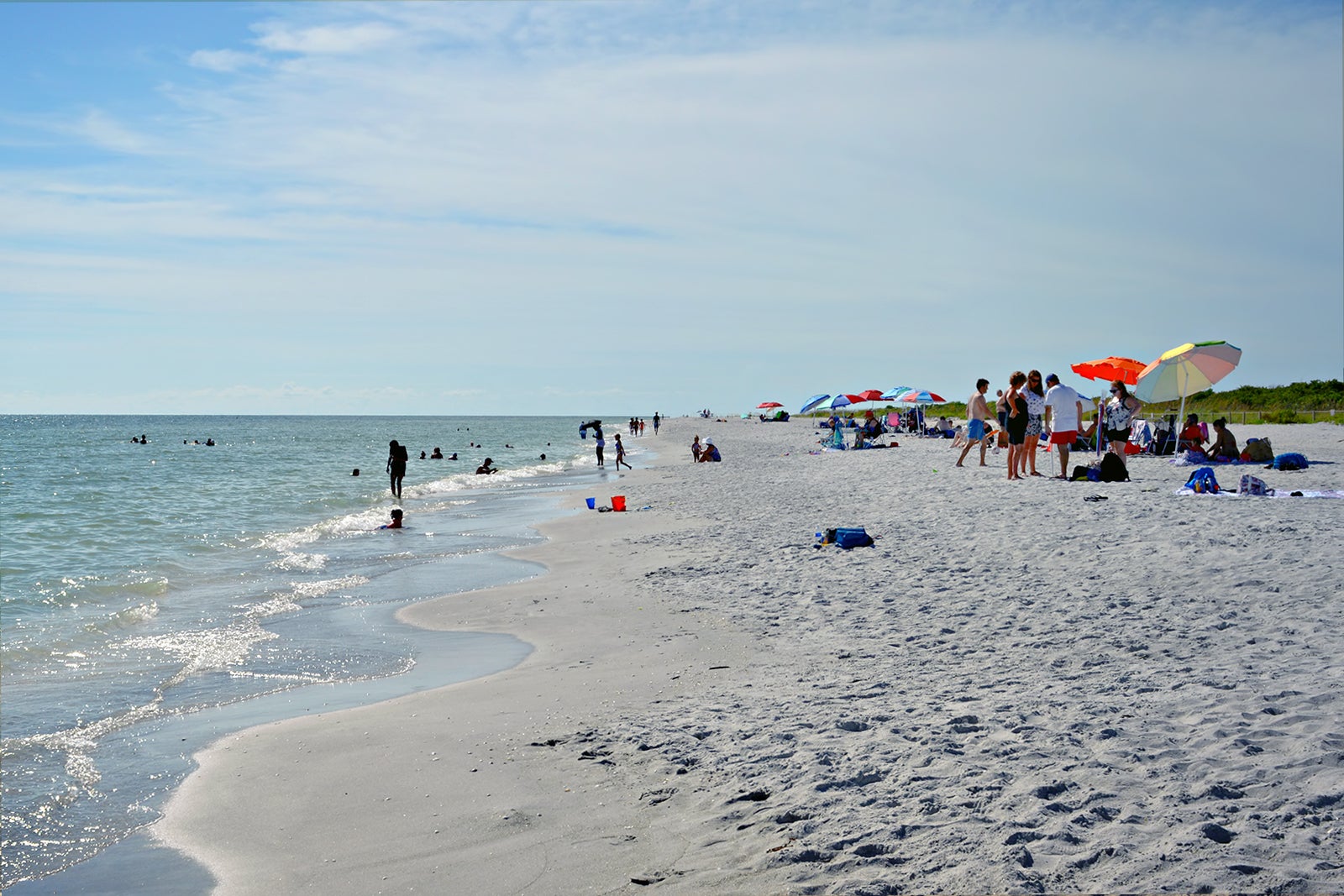 Bowman's Beach is one of the most popular spots on the island thanks to its soft sands and clear waters, along with some pleasant picnic areas. You'll find something particularly unique about this beach, however, as it's home to curious and unusual shells.
If you want to gather the best ones, you'll want to stand a bit out into the water, to the point it's about waist high, and then dig your feet into the sand to reveal buried shells. Just remember to wear water shoes to keep the bottoms of your feet safe from the sharp edges.
Location: 1700 Bowmans Beach Rd, Sanibel, FL 33957, USA
2
Captiva Island
Enjoy outdoor activities, beautiful nature and quirky wildlife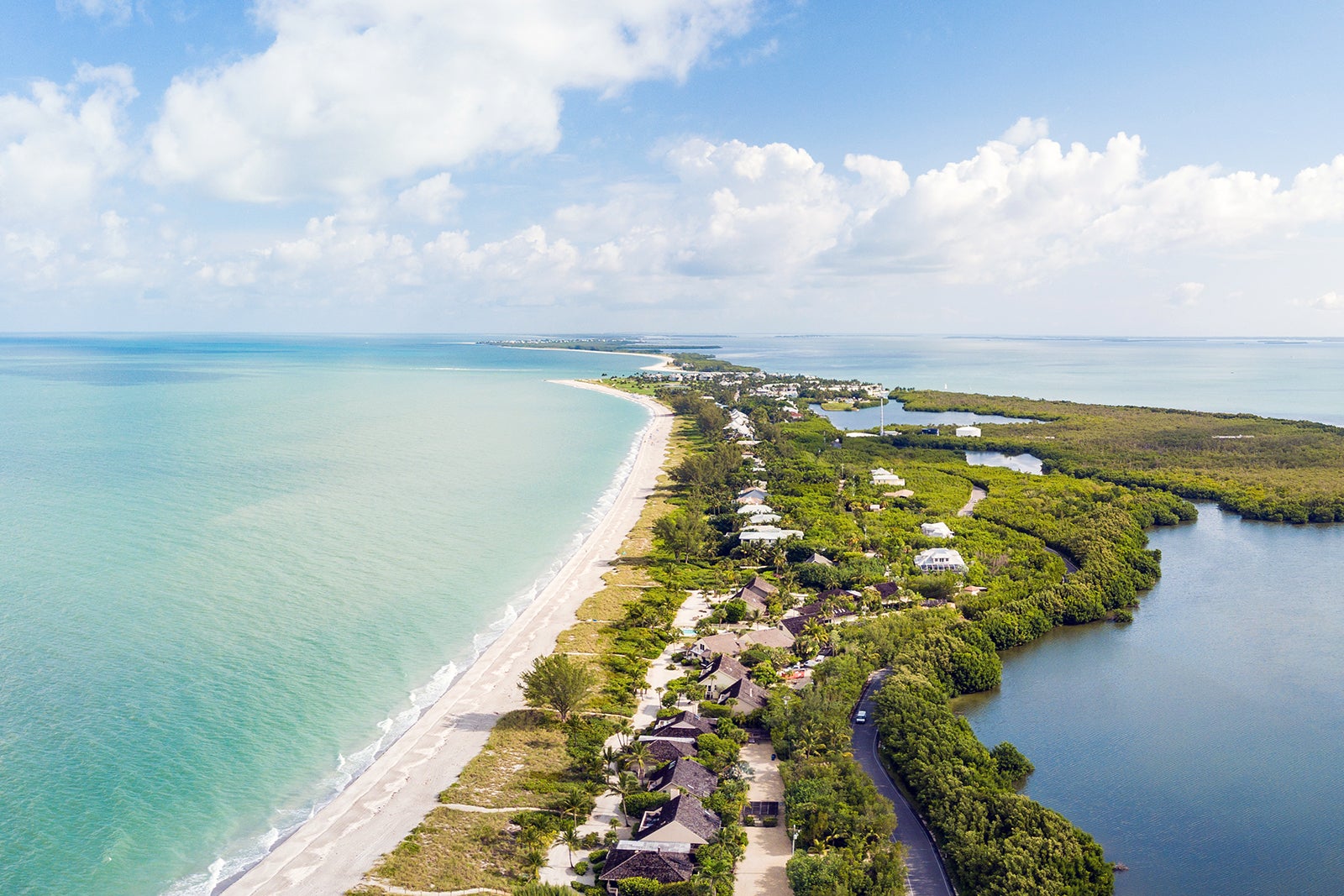 Head to the neighbouring Captiva Island from Sansibel Island, and you can enjoy all sorts of outdoor adventures. You'll find miles of sandy beaches, hiking trails, biking paths, and even birdwatching opportunities. The wildlife is also fascinating here as you may find oddly giant frogs and adorably tiny starfish along the shore resting in the sand.
Other than the natural beauty, you'll find delicious seafood restaurants on the island and quite a few fishing opportunities along with all the equipment you need to go fishing in style.
3
Periwinkle Way
Grab a bike and explore the island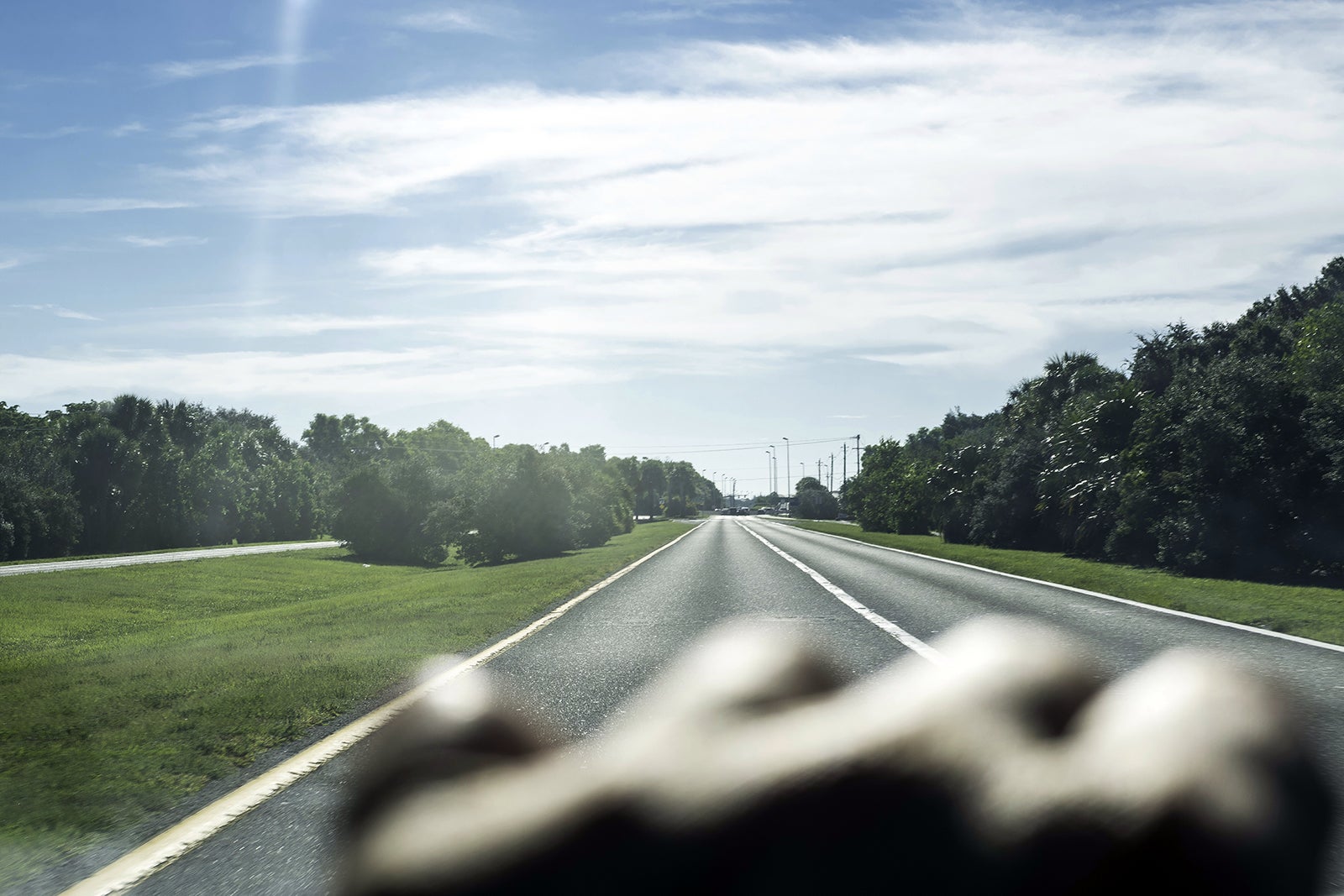 Periwinkle Way is the primary road through Sanibel Island, so you'll find all sorts of attractions along this path. In fact, it'd be more difficult to avoid Periwinkle Way during your trip to Sanibel rather than finding something to do off this road. You'll find numerous shopping opportunities with plenty of stores around offering clothes, souvenirs, and even jewellery.
The scenery along the street is notably picturesque, with vibrant palm trees an especially common feature. Considering the lack of vehicle traffic at most points during the day, it's also a top destination for biking.
4
Blind Pass Beach
Get away from the crowds and catch a beautiful sunset
Families
Photo
Budget
Adventure
Blind Pass Beach is the perfect destination to relax in the sand and watch the sunset as the shore here faces to the west. As with most of the beaches on Sanibel Island, it's got beautiful white sand and clear waters. While it's not the most popular beach in town, that makes it perfect for a romantic evening with few distractions.
The water can be refreshing here, but be wary of rip currents as they can be fairly intense. Because of this, it's not the best place to take children or inexperienced ocean swimmers into the water.
Location: 6491-6499 Sanibel Captiva Rd, Sanibel, FL 33957, USA
5
Bailey-Matthews National Shell Museum
See a vast selection of shells from around the world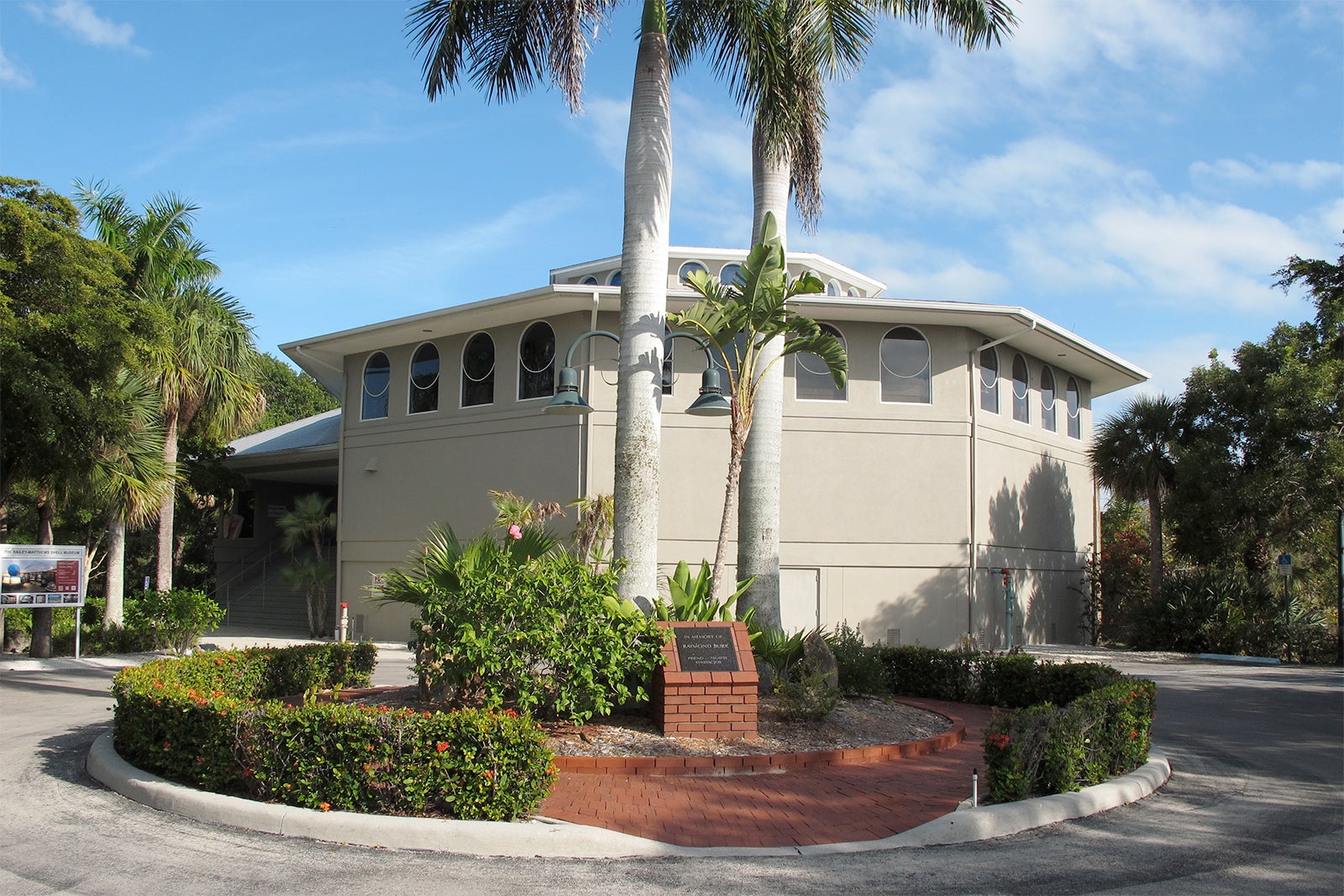 At the Bailey-Matthews National Shell Museum, you'll find a massive collection of fascinating seashells and extensive information on conchology and malacology across 34 exhibits. While Sanibel Island has plenty of fascinating shells on its own, the collection at this museum sources shells from all over the world such as Jeffreys Bay in Africa and the Sulu Archipelago.
Not only are you able to peruse the museum itself, but there are naturalists on staff who can take you on beach walks to identify shells and mollusks in the wild. The museum is more than just a pretty collection, too, and features information on how shells have been used in the past.
Location: 3075 Sanibel Captiva Rd, Sanibel, FL 33957, USA
Open: Daily from 10 am to 5 pm
Phone: +1 239-395-2233
6
J.N. Ding Darling National Wildlife Refuge
Spot a wide range of birds in this expansive mangrove forest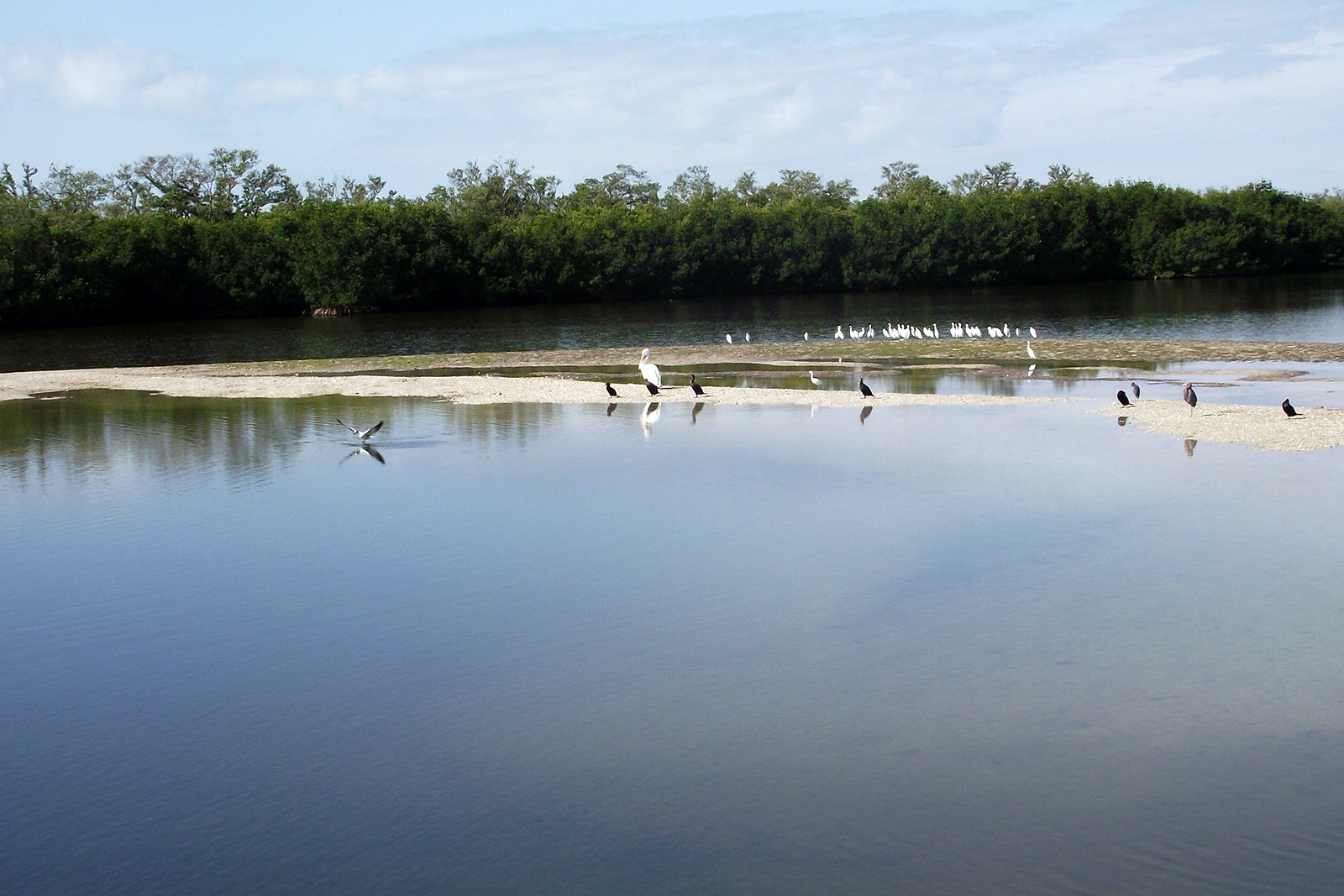 At the J.N. Ding Darling National Wildlife Refuge, you'll find a diverse population of species amongst its 5,200 acres. The flora here consists primarily of mangrove, which is in large part why the refuge exists in the first place as mangrove ecosystems are frequently in need of protection.
The fauna, on the other hand, mostly consists of birds. Migratory bird populations are incredibly diverse, so birdwatching is a popular activity here. Plus, you can see bobcats, otters, and rabbits as well.
Location: 1 Wildlife Dr, Sanibel, FL 33957, USA
Open: Saturday–Thursday from 9 am to 4 pm (closed on Fridays)
Phone: +1 239-472-1100
7
Sanibel Island Light
Check out one of the island's most iconic structures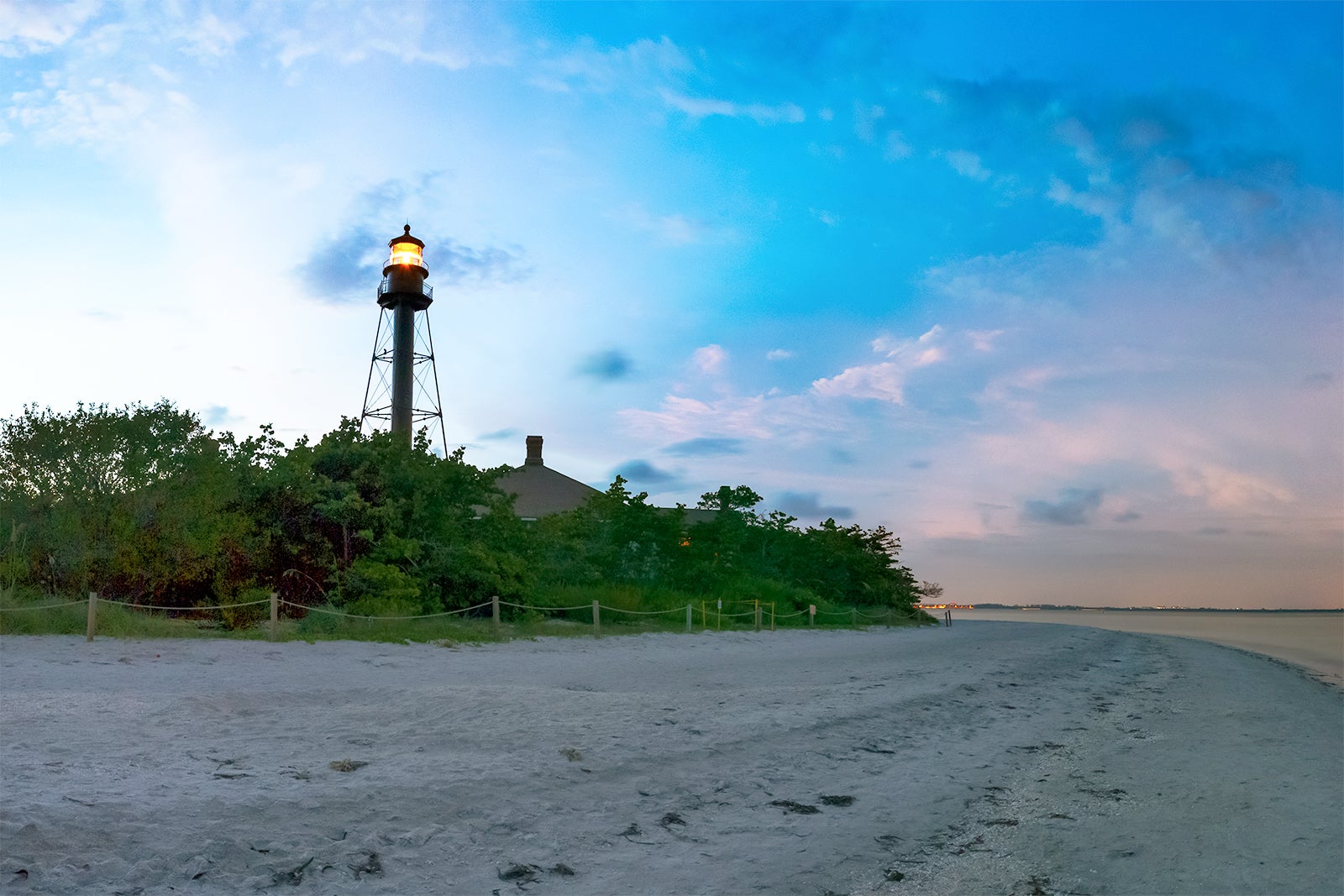 Sanibel Lighthouse is an icon along the island's shore that's been around since 1884. While it towers at an impressive 98 ft above sea level, you can't actually enter the lighthouse yourself, so you can't enjoy the view from that height. However, you're welcome to explore the grounds to see its iron skeleton and surrounding scenery.
Also known as the Point Ybel Light, the lighthouse has a distinctive design and was one of the first such structures to be built on the Florida coast north of Key West. It's so iconic and historically significant that it was added to the National Register of Historic Places in 1974, making it a worthwhile visit for any traveller on Sanibel Island.
Location: 112 Periwinkle Way, Sanibel, FL 33957, USA
Open: Daily from 8 am to 4 pm
Phone: +1 239-472-3700
8
Sanibel Causeway
Visit the Causeway Islands via an impressive feat of engineering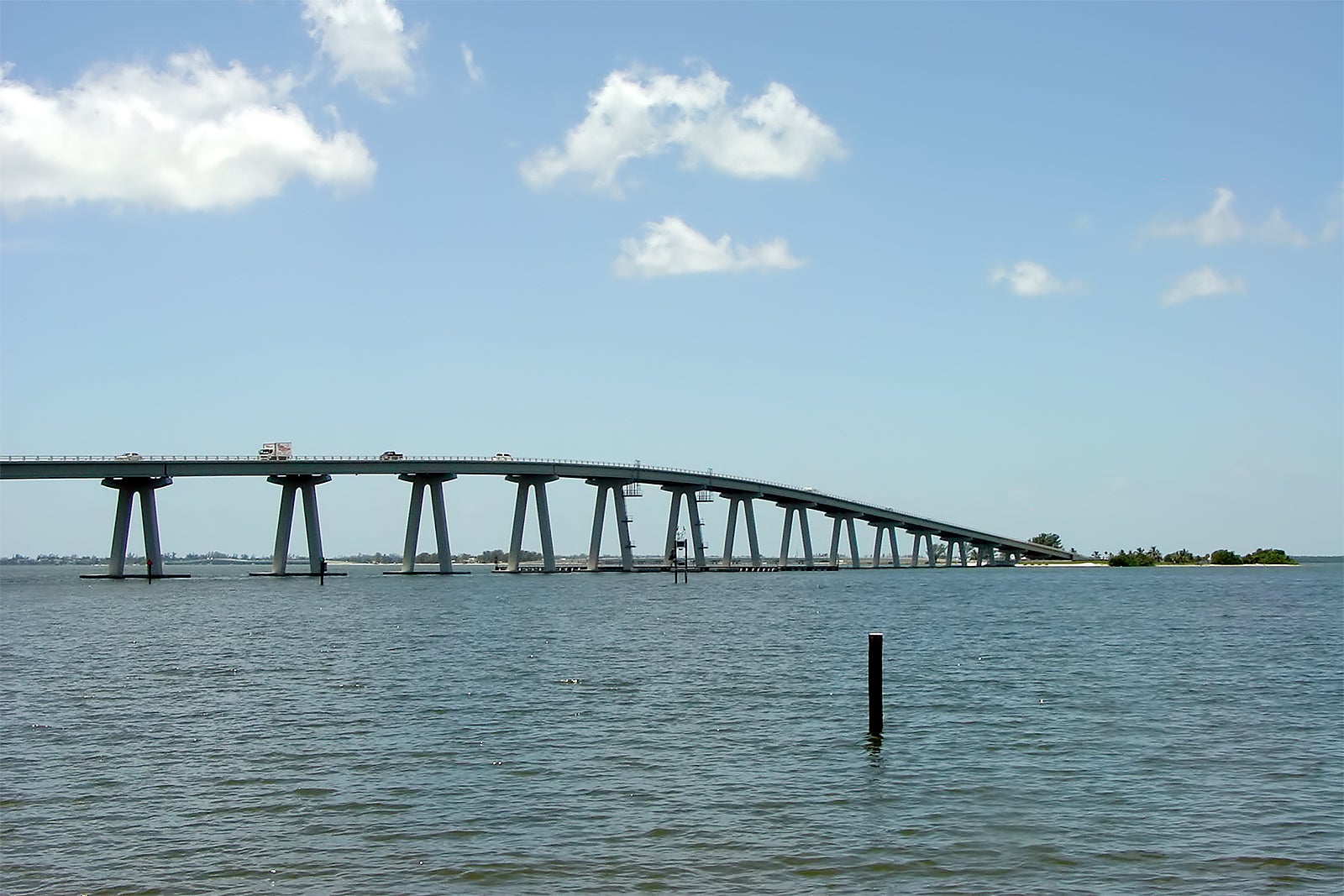 The Sanibel Causeway is the path that connects Sanibel Island to the Florida mainland, so you won't have much of a choice but to visit it at some point. Given its impressive construction and aesthetic magnificence, it's important to take a moment and appreciate the impressive accomplishment of human engineering.
The causeway runs for around 3 miles, crossing a massive body of water. Its construction cut off a section of land from the island. These bits of land are now known as the Causeway Islands and offer a nice refuge with public beaches.
Location: Sanibel Causeway, Sanibel, FL 33957, USA
9
Sanibel Island Farmers Market
Try one of the smoothies while shopping for bargain souvenirs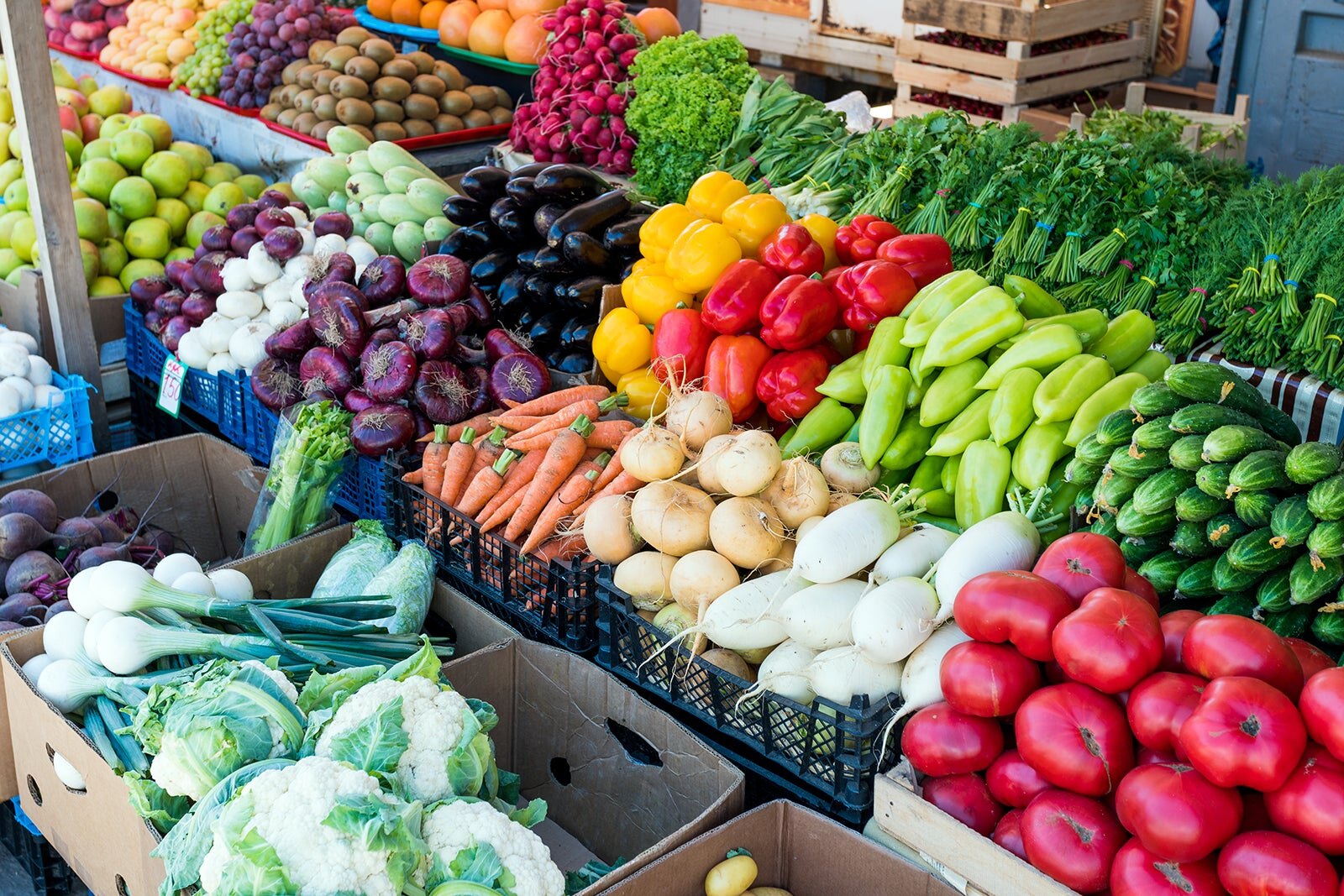 Sansibel Island Farmers Market is great for anyone looking for fresh produce and a variety of other locally grown and crafted items. Here, you'll find bread, seafood, and even flowers for sale at very reasonable rates.
One of the most notable aspects of this market is that the sheer variety of options on offer creates a vibrant array of colours. Be sure to check out the fresh smoothies as well, as they can be incredibly satisfying after spending time in the Florida sun.
Location: 800 Dunlop Rd, Sanibel, FL 33957, USA
Open: Sunday from 8 am to 1 pm
Phone: +1 239-472-1080
10
Sanibel Historical Museum and Village
Step into the past at Sanibel Historical Museum and Village
Sanibel Historical Museum and Village is a great place to learn more about the island's rich history. Not only does the museum contain numerous historical artefacts from the island's past, but there are entire houses that have been preserved in the iconic historical design.
Eight houses are included in total, with the oldest being a schoolhouse from 1896. You can embark on a tour of these houses to get a taste of what life was like on the island before the modern era.
Location: 950 Dunlop Rd #4017, Sanibel, FL 33957, USA
Phone: +1 239-472-46480
Back to top