Zoo Miami is the largest zoological park in Florida. It's also the only sub-tropical zoo in the USA. The zoo is adjacent to Larry and Penny Thompson Memorial Park, the largest park and campground in Miami-Dade County. The zoo itself spans almost 750 acres and is home to over 3,000 animals and 1,000 plant species.
The zoo lies 19.7 miles southwest of Downtown Miami, between Richmond Heights and Richmond West, or a half-hour drive via the US Route 1 highway. Before its current location, Zoo Miami used to be on the barrier island of Key Biscayne. For well over half a century, it has remained among the top go-to spots for families visiting Miami.
Zoo Miami - one of the highlights of 12 Best Things to Do in Miami (Read all about Miami here)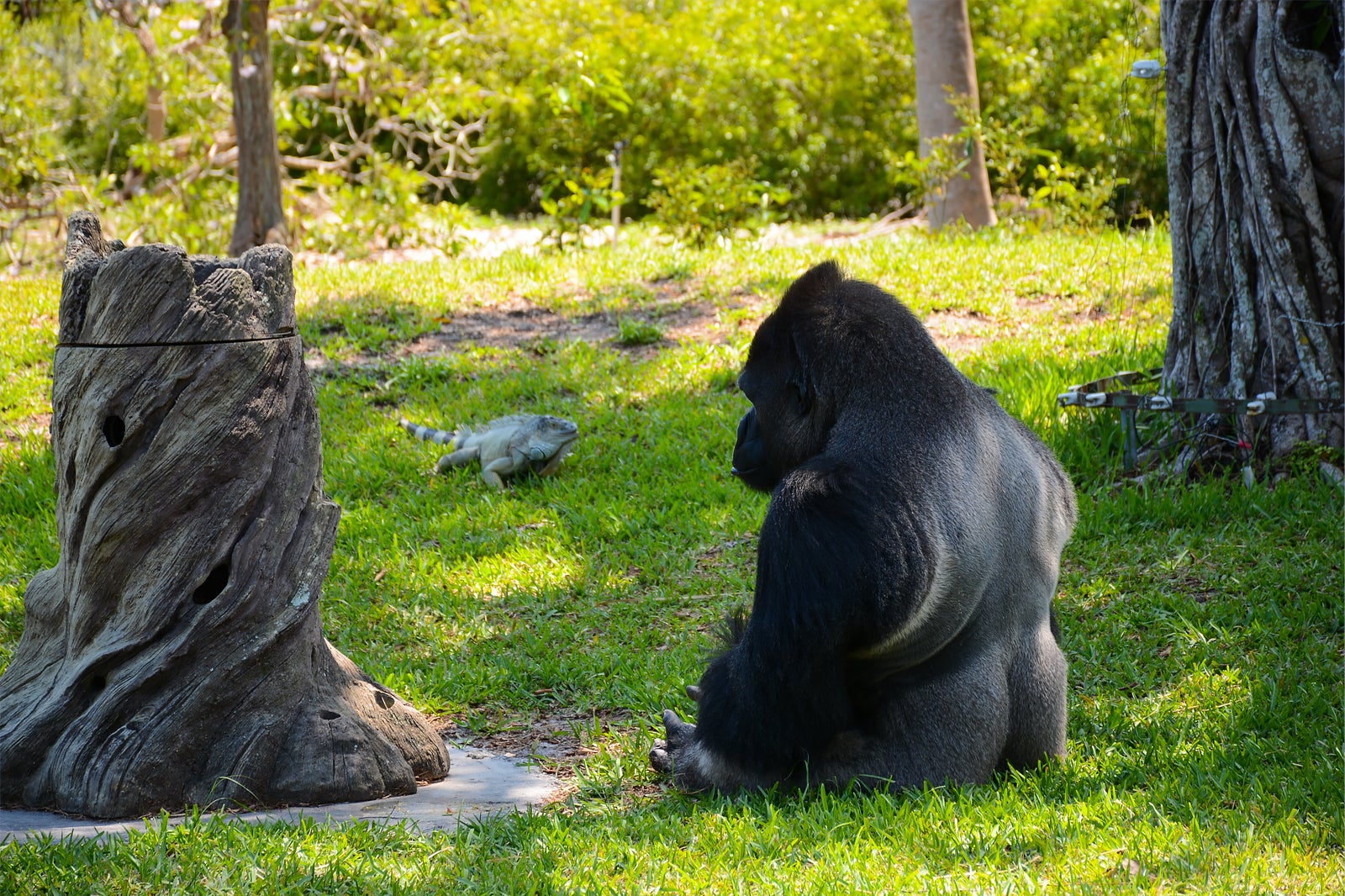 A brief history of Zoo Miami
Officially the Miami-Dade Zoological Park and Gardens, Zoo Miami's origin harks back to 1948 when its forerunner, Crandon Park Zoo, opened on Key Biscayne. The ill-fated zoo was set on the south-eastern shore of the island and prone to severe weather conditions. Hurricane Betsy ultimately devastated the zoo in 1965, and its condition further waned into the '70s.
Urged to move to a larger, inland location, Crandon Park Zoo closed down and the new Miami Metrozoo opened on Independence Day in 1980, at the current location north of Larry and Penny Thompson Memorial Park. When exploring Key Biscayne, you can still see the ruins of Crandon Park Zoo near Crandon Beach today.
Metrozoo's exhibits continued to expand throughout the '80s, eventually occupying over 750 acres. On the zoo's 30th anniversary in July 2010, Metrozoo changed its name to Zoo Miami since 'metro' was deemed outdated and its new moniker was more fun with the 'zoom' pun put into it, bringing the zoo out of its deep, dark past.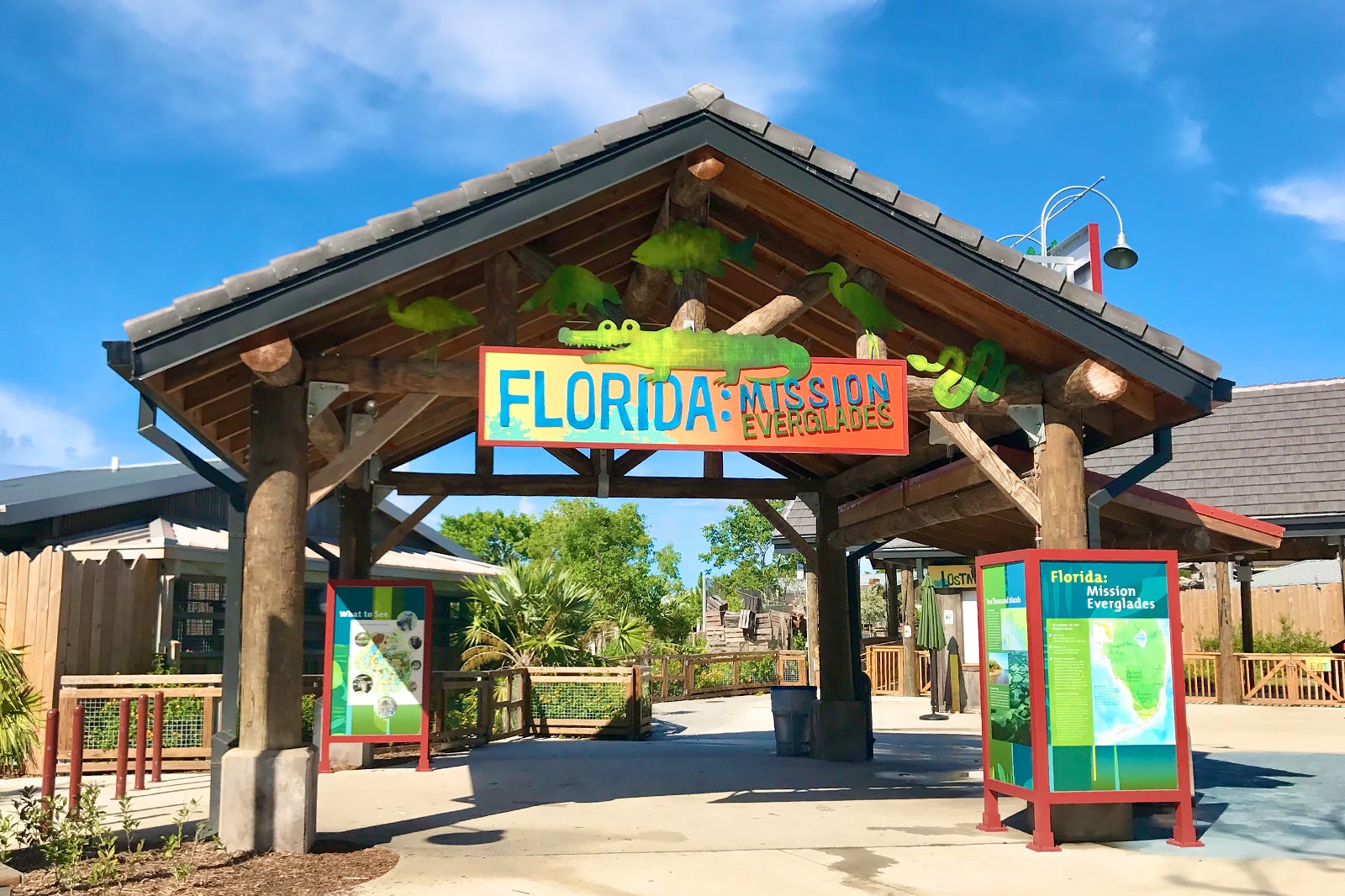 What are the highlights and features of Zoo Miami?
South Florida has a climate that allows Zoo Miami to become a suitable home to a broad variety of animals from subtropical regions of Asia, Australia and Africa, as well as the Amazon River basin and Florida's own Everglades. Everything from African elephants, lions, and western lowland gorillas, to Sumatran tigers, siamangs, and Malayan tapirs frolic in Zoo Miami's lush, open-air exhibits. Exotic tree and plant exhibits, from baobabs and graceful weavers bamboo to vivid ornamental orchids along the Asian Trail add to the zoo's luxuriance.
Head down to Florida: Mission Everglades to spot about 60 species from the zoo's own backyard, ranging from spoonbills and Florida panthers to burrowing owls, bald eagles, turtles, and alligators. Amazon & Beyond lets you see the wonderful animals from Central and South America, with a Cloud Forest where you can walk amid the mist.
Younger kids can have a blast at the Kid Zones within the zoo as well as a dedicated petting zoo. You can also check out the feeding times to be able to get up close to some of the animals, including giraffes and camels, at certain times throughout the day.
Other fun extras include the Lostman's Riverboat rides, pedal boats, and the zoo's monorail that takes you on a ride over Zoo Miami's beautiful canopies. A cool way to enjoy and cruise around Zoo Miami's grounds with the family is by renting a Safari Cycle, which can seat mum and dad pedalling in the back and 2 kids in the front. Larger cycles can seat up to 4 adults in the back.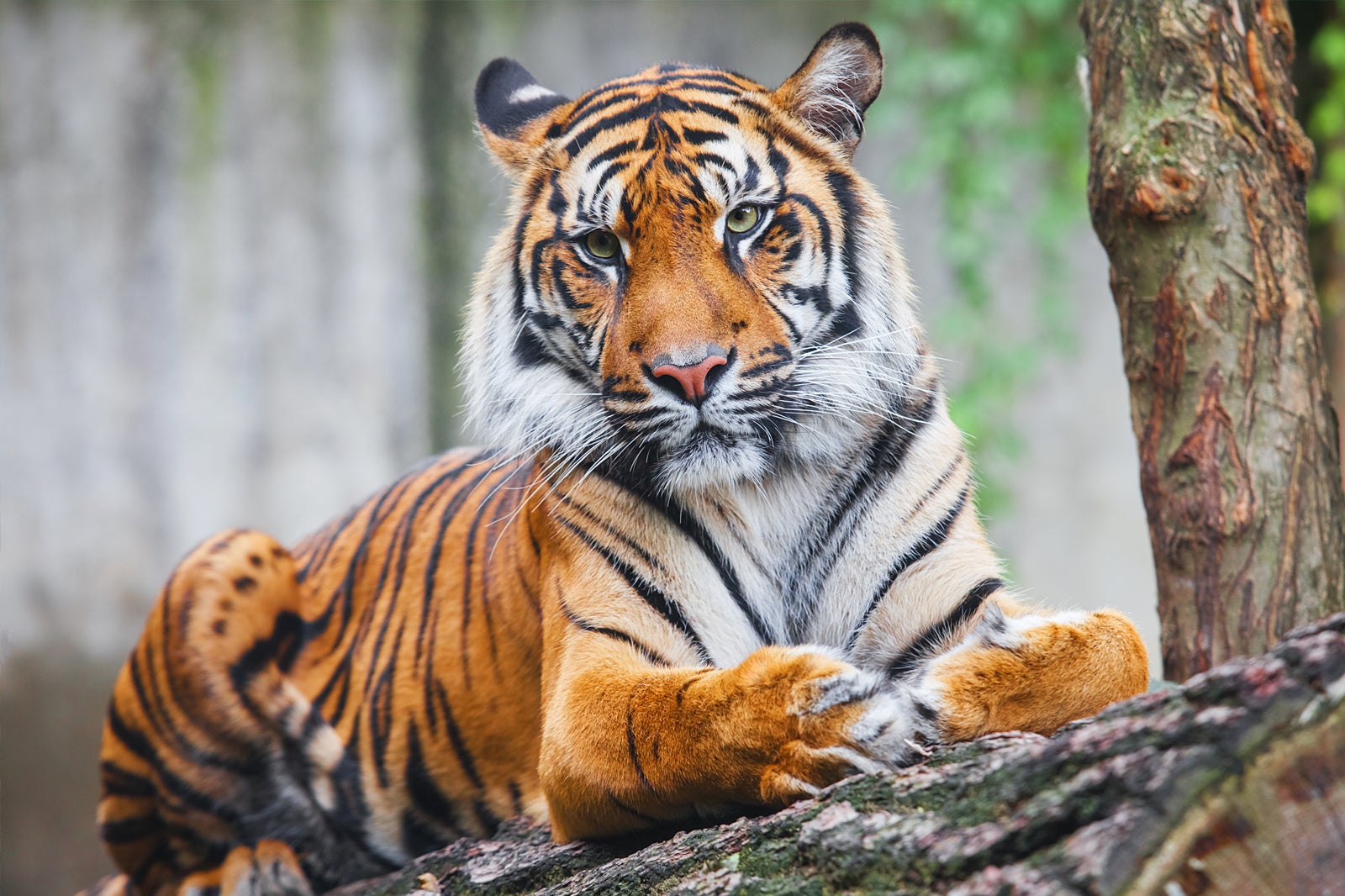 Good to know about Zoo Miami
Zoo Miami has limited daily capacity. You can buy your tickets in advance online from the zoo's website. Memberships are also available, which allow you to enjoy discounts and free admission, as well as participate in exclusive events and deals throughout the year.
When you're feeling peckish, Zoo Miami's great selection of dining outlets includes the Nourish 305 indoor restaurant, the more casual Carousel Cafe, the family-friendly Oasis Grill by the Playworld Playground, together with a good variety of food and beverage vendor carts spread throughout the zoo grounds.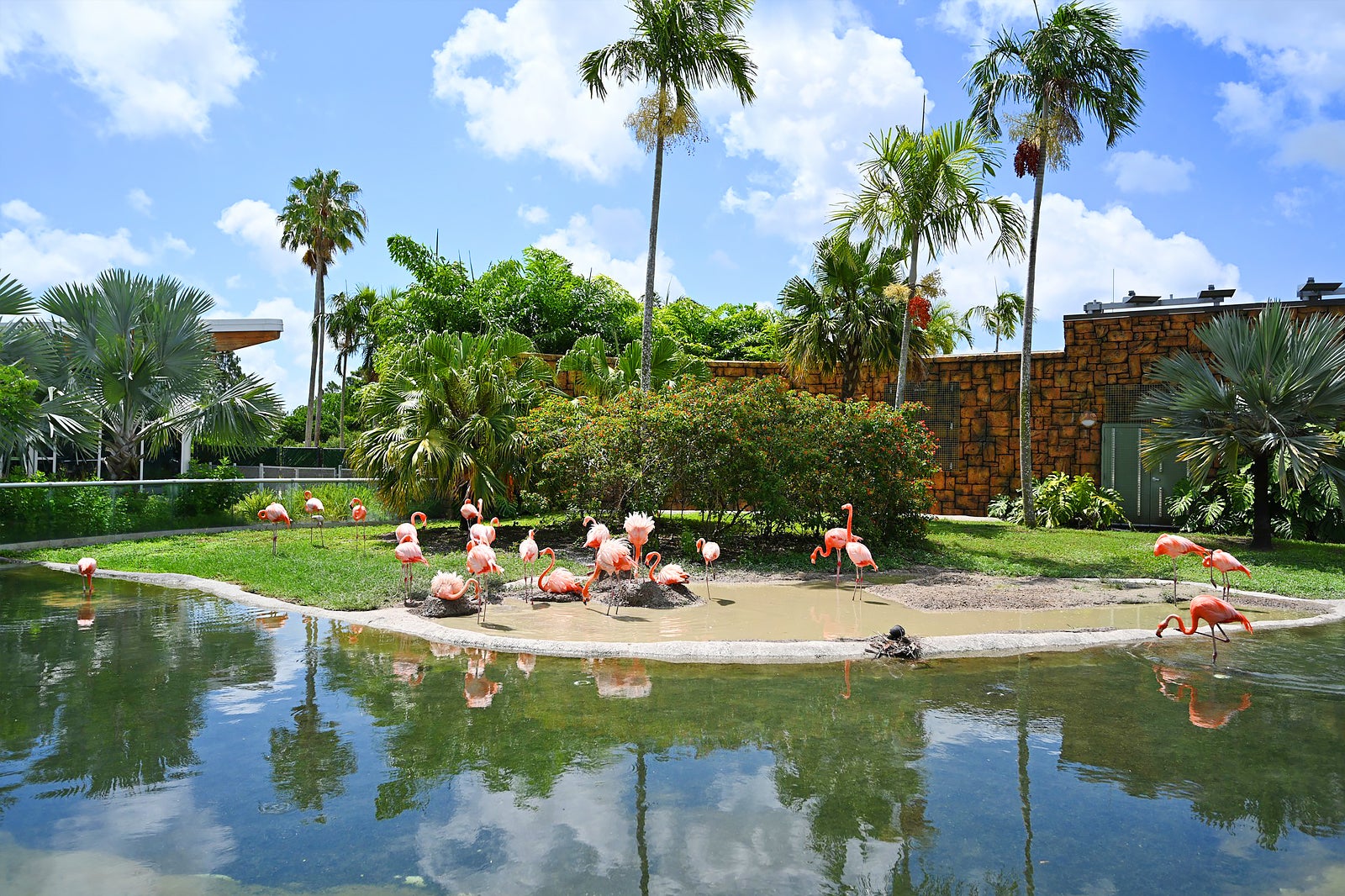 Zoo Miami
Location: 12400 SW 152nd St, Miami, FL 33177, USA
Open: Daily from 10 am to 5 pm
Phone: +1 305-251-0400
Back to top