8 Places in Split That Only Locals Know
Head Off the Beaten Track in Split
The ancient city of Split has many secret spots and hidden gems waiting to be discovered by adventurous visitors. Home to countless Roman sites and stunning beaches, this Dalmatian city combines the best of culture and coastal leisure.
While Split is undoubtedly a tourist hot spot, it's very much a working town too. There are many places in Split that locals love to visit that are overlooked by visitors. Take a look at some of the more off-the-beaten-track attractions you can visit on your next trip to Split, below.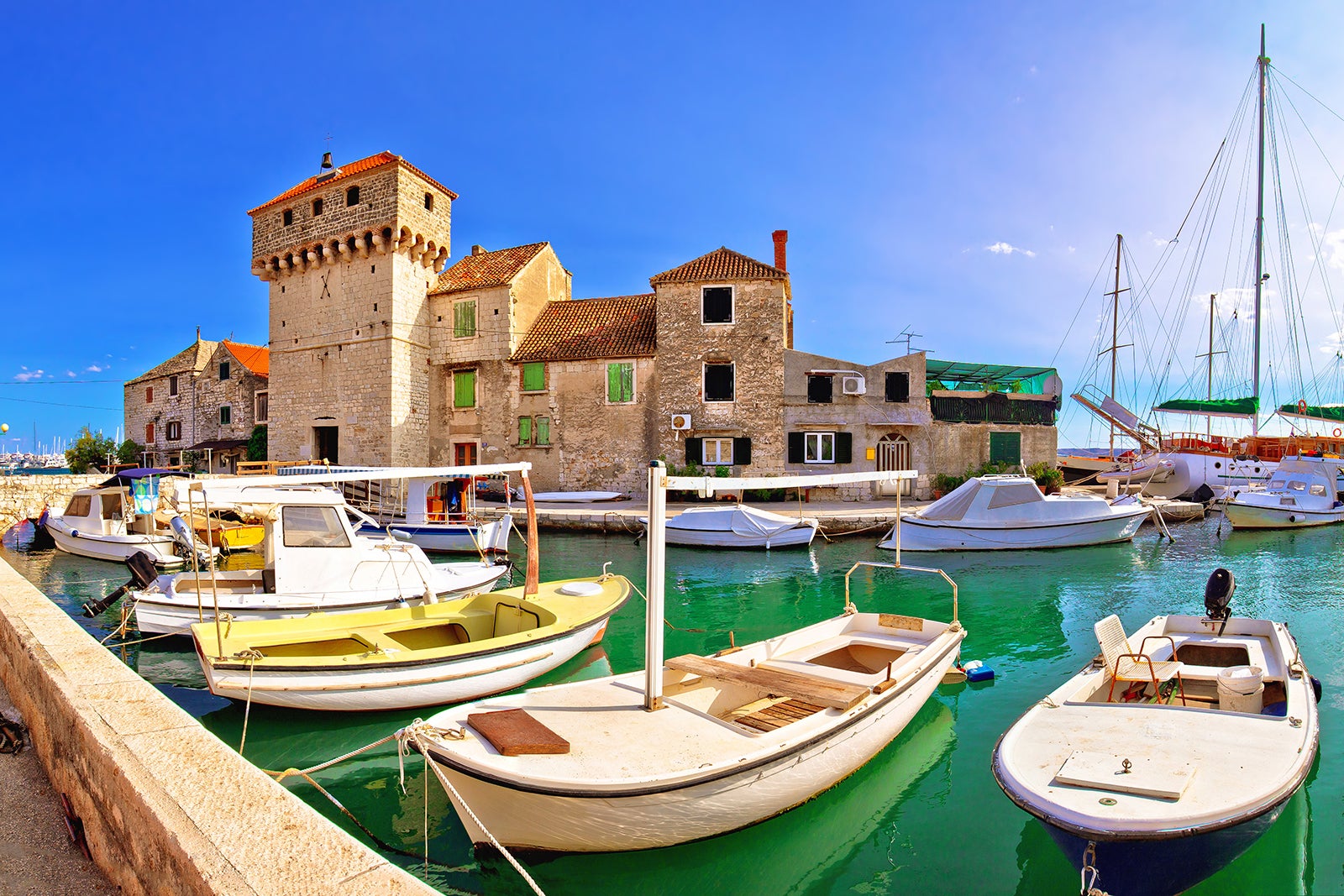 Kastel Gomilica
A charming and historical village
Kastel Gomilica is one of a collection of villages on the edge of Split that retain a historic charm. The Venetian-style architecture and cobbled streets are rarely visited by visitors and you can still find farmers and artisans working in the area. It's no surprise that this town featured in Game of Thrones as the Free City of Bravos.
Located halfway between Split Airport and the Split Old Town, it's relatively easy to reach Kastel Gomilica. You can take a water taxi and ride from Split to Marina Kaštela in only 20 minutes.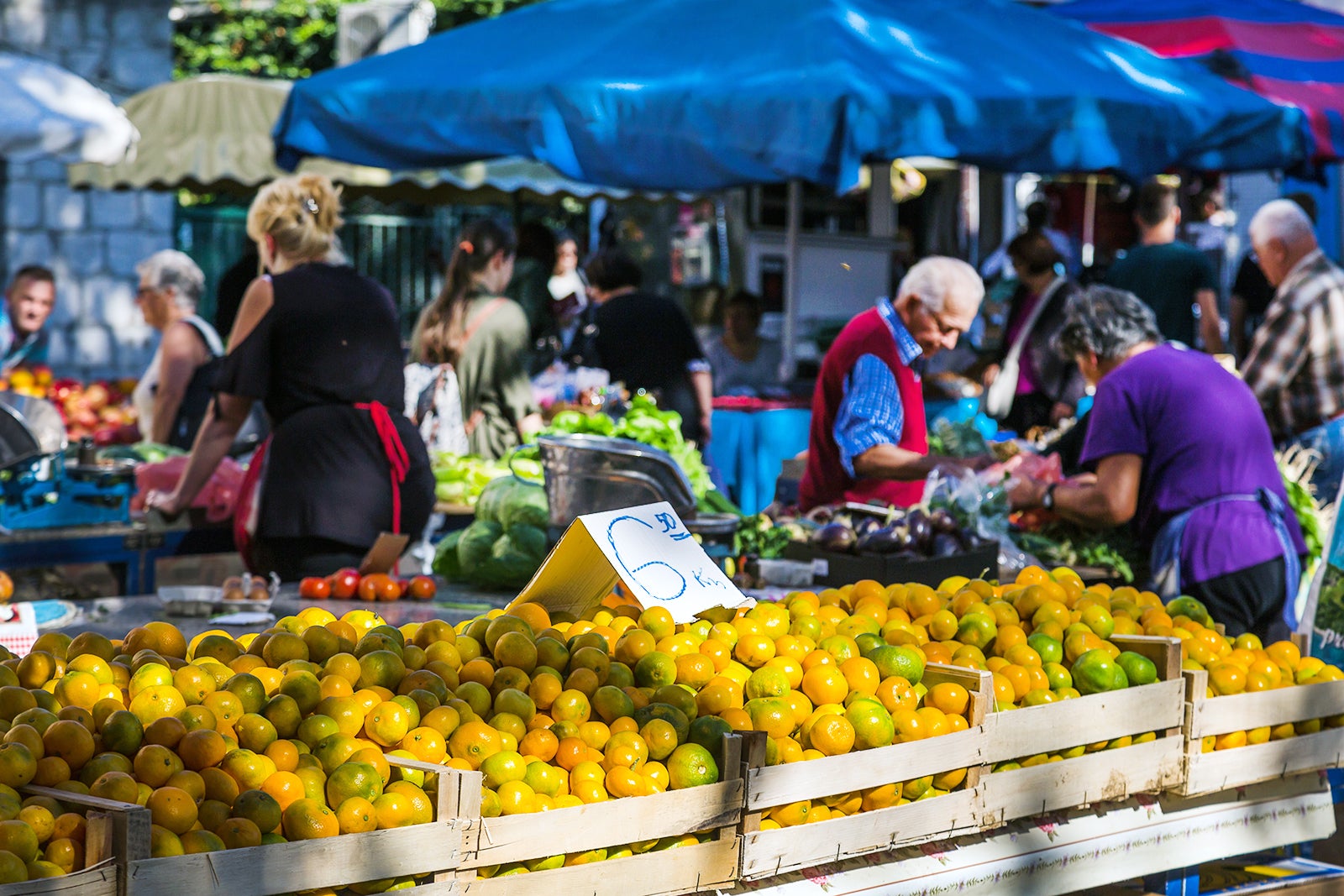 Pazar Farmers Market
Also known as Split Green Market
Pazar Farmers Market is a bustling place where locals come to shop for groceries and artisanal products like cheese, wine, and truffles. Also known as Split Green Market, the market offers fresh fruit, vegetables, cured meats, as well as spirits, beachwear, and some souvenirs.
Due to the location, quite a few visitors do stumble upon the market. Even so, Pazar Market has managed to retain its local charm. It's one of those old-school places where vendors will try to charm you in any way possible into purchasing their produce.
Location: Ul. Stari pazar 8, 21000, Split, Croatia
Open: Daily from 6 am to 3 pm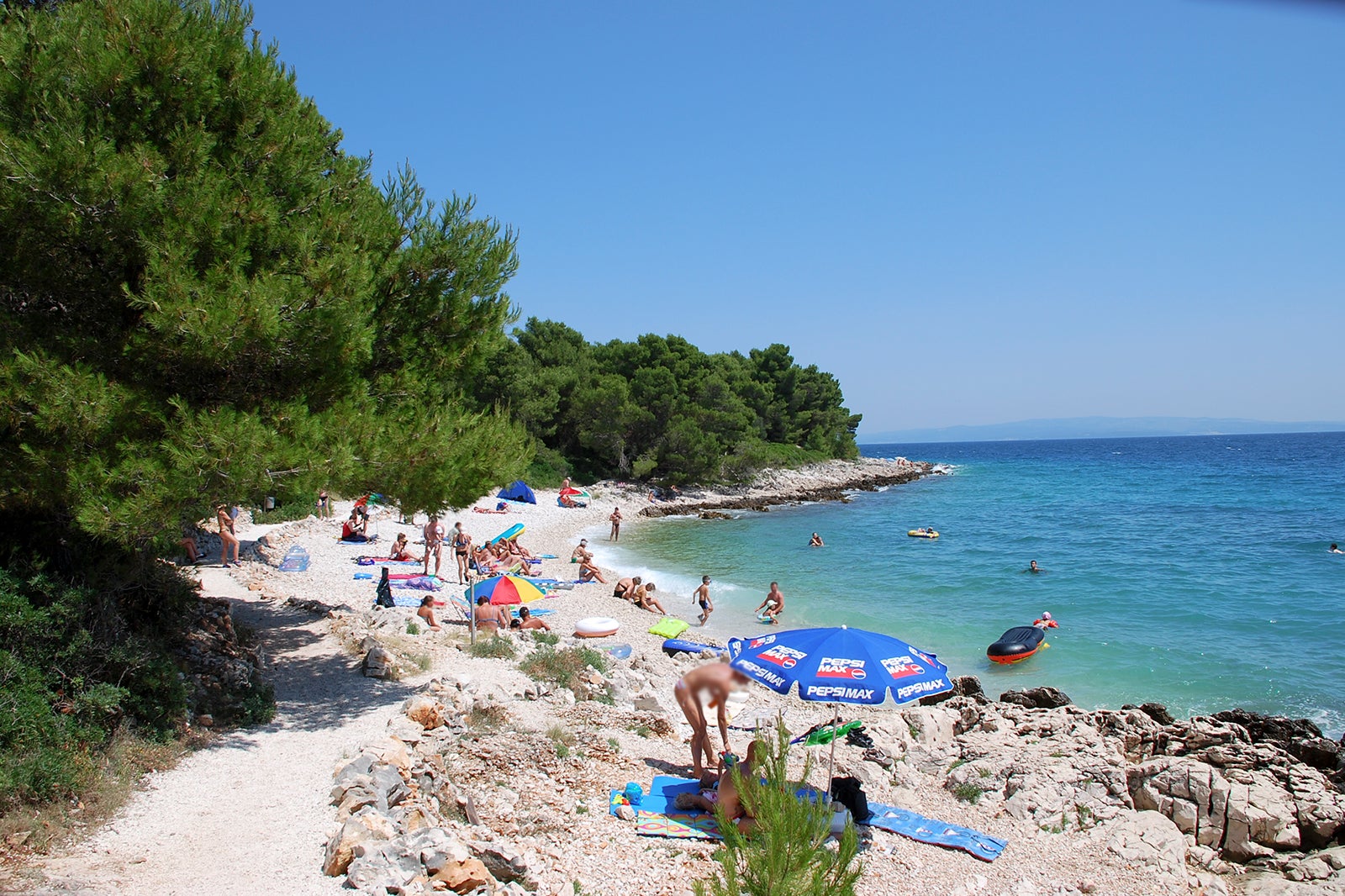 Čiovo Island
For a day of fun in the sun
Ciovo Island is a relaxing getaway located 30 km away from Split's town centre, just off the coast and close to Split Airport. There are many hidden beaches on Ciovo Island, none more popular than the main resort town of Okrug Gornji on the southern coast. For a day of fun in the sun, head to Laganini Beach Club, which is popular with locals.
You can also head inland to find a collection of traditional Dalmatian villages that feel like a true escape from modernity thanks to the quaint stone churches and family-run tavernas. If you don't have transport, the easiest way to reach Ciovo is to take a water taxi from Split Old Town.
photo by Remus Pereni (CC BY-SA 2.0) modified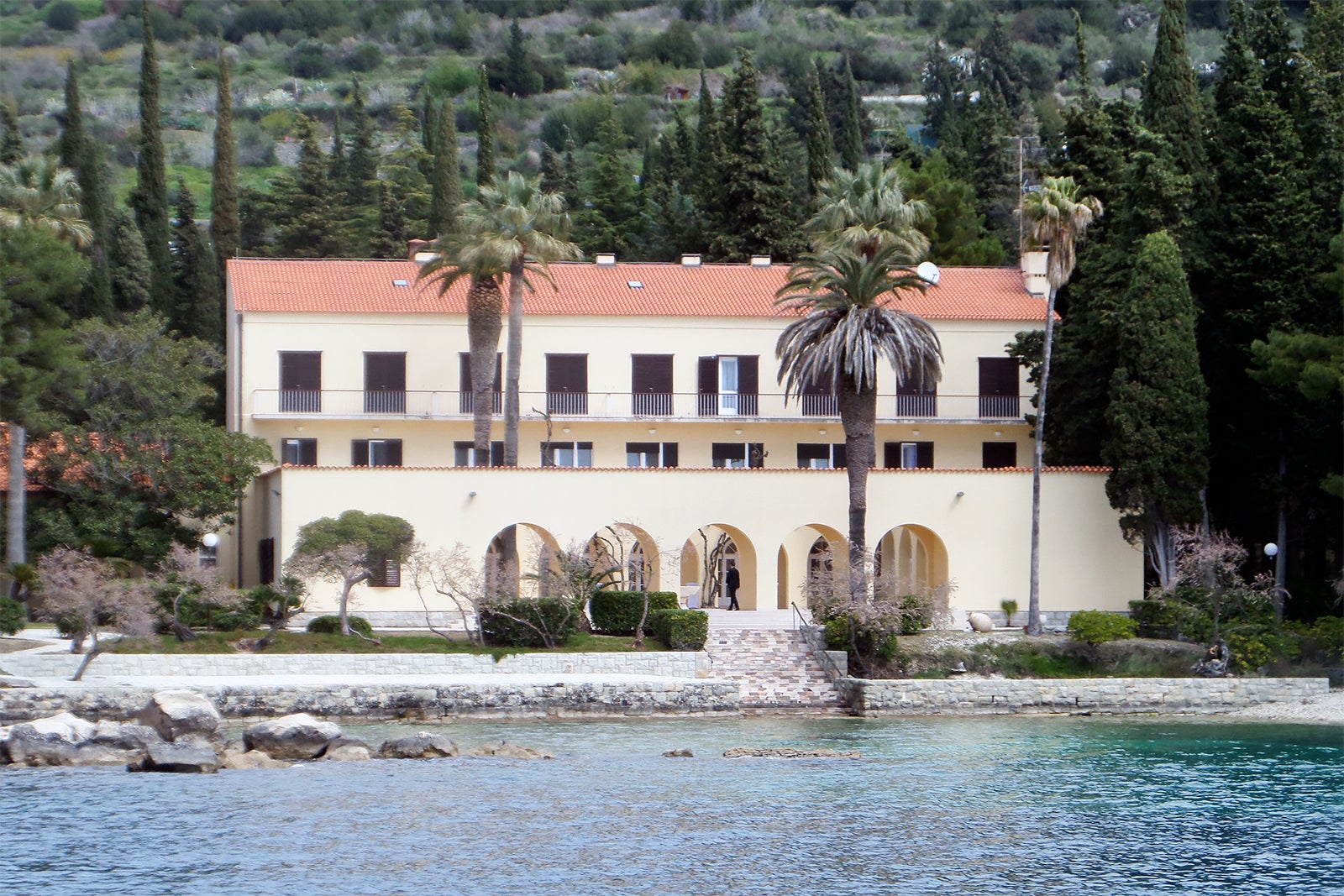 Vila Dalmacija
A stunning mansion and historical landmark
Vila Dalmacija is a stunning mansion that played a minor role in HBO's Game of Thrones series but doesn't get the attention of many other historical landmarks in Split. The result is that you can enjoy this seaside setting without the crowds. Although not open daily, you can still come here to soak up the glamourous surroundings.
Located on a private cove along the coast, Vila Dalmacija is around 15 minutes' walk from Old Town Split. This is a popular venue for weddings and private parties on weekends, putting the villa off-limits, so it's best to visit during the week.
Location: Šetalište Ivana Meštrovića 43, 21000, Split, Croatia
Open: no set opening times
Phone: +385 (0)21 358 265
photo by Gaius Cornelius (CC BY-SA 4.0) modified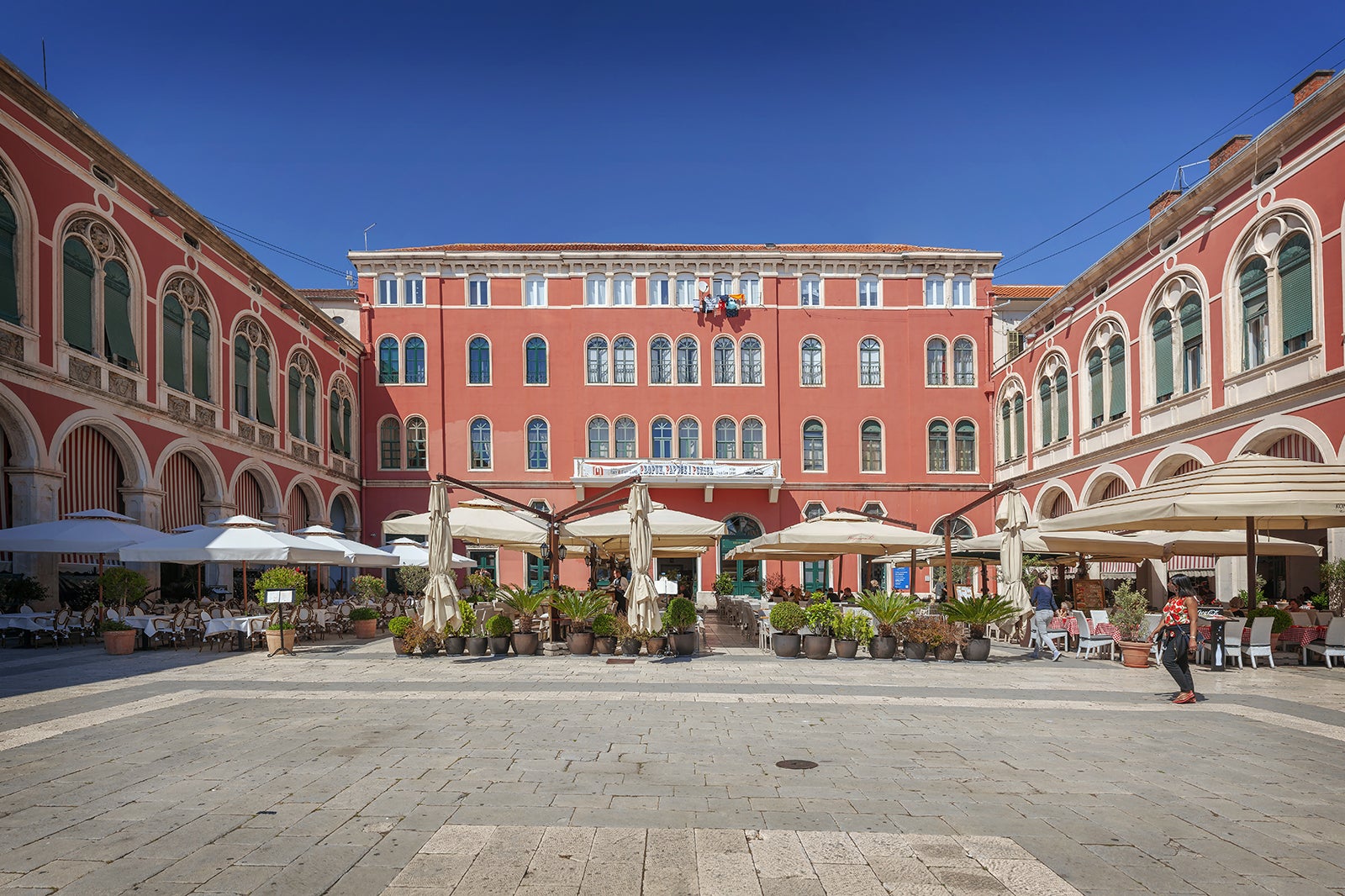 Free summer concerts in Republic Square
Catch the summer festivities on display
Republic Square is a large, Venetian-style open space in central Split, which hosts celebrations throughout the year. In summer, there are regular summer concerts that you can join – sometimes for free! The most famous summer festival held here is The Split Festival, which brings together the nation's finest singers and musicians every July.
It's worth visiting Split Republic Square at any time as it has a collection of bars and restaurants, plus a lovely fountain in the centre of the courtyard.
Location: Trg Republike, 21000, Split, Croatia
Treće Poluvrijeme late-night café and disco bar
A cool hangout known to locals as Kuka
Treće Poluvrijeme is a local hangout that's open from early morning to late at night, transforming from coffee shop to bustling bar throughout the day. Located just behind the National Theatre, this is a hidden gem in Split when you want one last drink before you head home.
The music tends to be bass-heavy and it's often standing room only, so don't expect a leisurely drink. But if you want to drink some tasty craft beers and see how Split locals like to party then Kuka is a good option.
Location: Ul. Zrinsko Frankopanska 17, 21000, Split, Croatia
Open: Daily from 7 am until late
Konoba Insula local restaurant
Relish traditional Dalmation dishes
Konoba Insula is a homely, local restaurant in Split that specialises in traditional Dalmatian dishes. A konoba is a particular type of Croatian restaurant where the décor is plain, the service is relaxed, and the dishes are served in a homecooked style.
When it comes time to order, stick to local favourites like gnocchi with truffles, grilled anchovies, and plenty of local cheeses. The checked tablecloths and pastoral artwork are typical of local restaurants in Split, and you'll most likely be outnumbered by locals when dining at Konoba Insula. The restaurant is found down an alleyway a few minutes west of Republic Square.
Location: Ul. Anastasa Popovića 2, 21000, Split, Croatia
Open: Monday–Saturday from 12.30 pm to 11.30 pm (closed on Sundays)
Phone: +385 (0)95 912 4609
Nadalina Cocolada chocolate shop
Treat yourself to some of the best chocolate in Croatia
Nadalina is a small gourmet chocolate shop within the walls of the Diocletian's Palace. It's a favourite among locals because of its unique chocolate combinations and offerings. They are ranked among the best chocolatiers in the world and once even held the record for creating the world's largest chocolate bar.
Nadalina makes artisanal chocolate and offers a wide range of treats, ranging from luscious dark chocolate and creamy milk chocolate to unique chocolate combinations like chocolate-covered ginger, which is sold by the gram.
Location: Diocletian's Palace, Dioklecijanova 6, Split 21000, Croatia
Open: Monday–Saturday from 8.30 am to 8 pm (closed on Sundays)
Phone: +385 (0)21 355 384