10 Best Things to Do in Canterbury
What is Canterbury Most Famous For?
Canterbury is famed for its splendid cathedral and atmospheric medieval streets. A lively and multinational student population adds a more youthful element, and no doubt helps to sustain a good selection of attractive pubs and a healthy café scene.
The Great Stour River, which passes through various parts of the city, provides a scenic background – especially when complemented by charming old buildings and beautiful green spaces. More bustle is found on the city's shopping streets, where the selection ranges from department stores in Whitefriars to independent artisan shops in the King's Mile. Away from the city centre, Canterbury is surrounded by storied countryside and charming villages.
What are the best things to do in Canterbury?
1
Canterbury Cathedral
Magnificent and historically significant home of the Anglican religion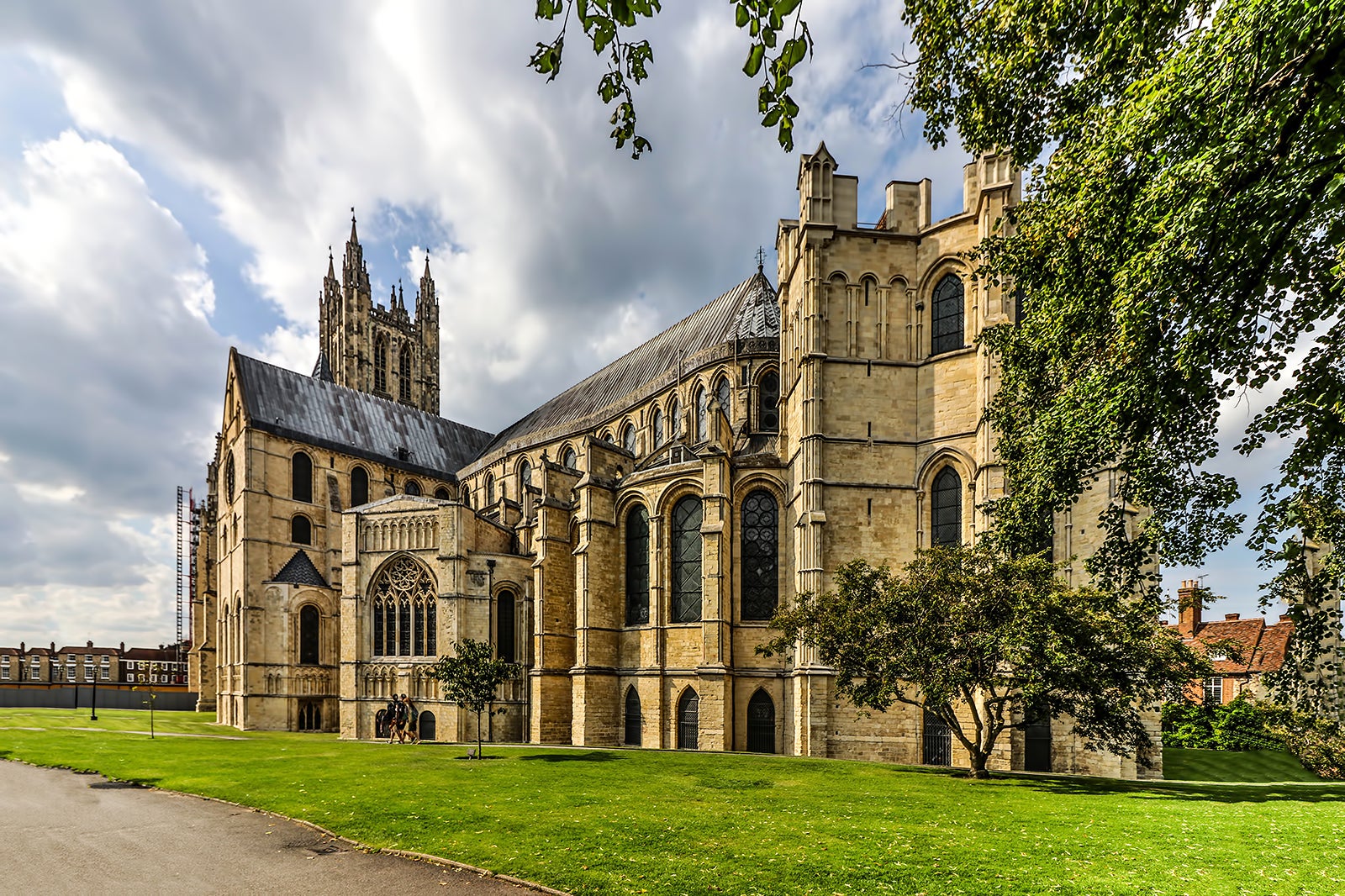 Canterbury Cathedral, the home of the worldwide Anglican church, dominates the city skyline. Its 72-metre-high main tower can be seen from miles around, while its pleasant green precinct occupies much of central Canterbury.
Today, the cathedral sees modern-day pilgrims mix with tourists from around the globe. What many of them don't realise is that there's a church within the church: a small French protestant chapel lies in the cathedral's crypt and hosts weekly services in French to this day.
Location: The Precincts, Canterbury CT1 2EH, UK
Open: Monday–Friday from 9 am to 5.30 pm, Sunday from 9 am to 4.30 pm
Phone: +44 (0)1227 762862
2
Westgate Gardens
Well-kept, colourful gardens running both sides of the placid River Stour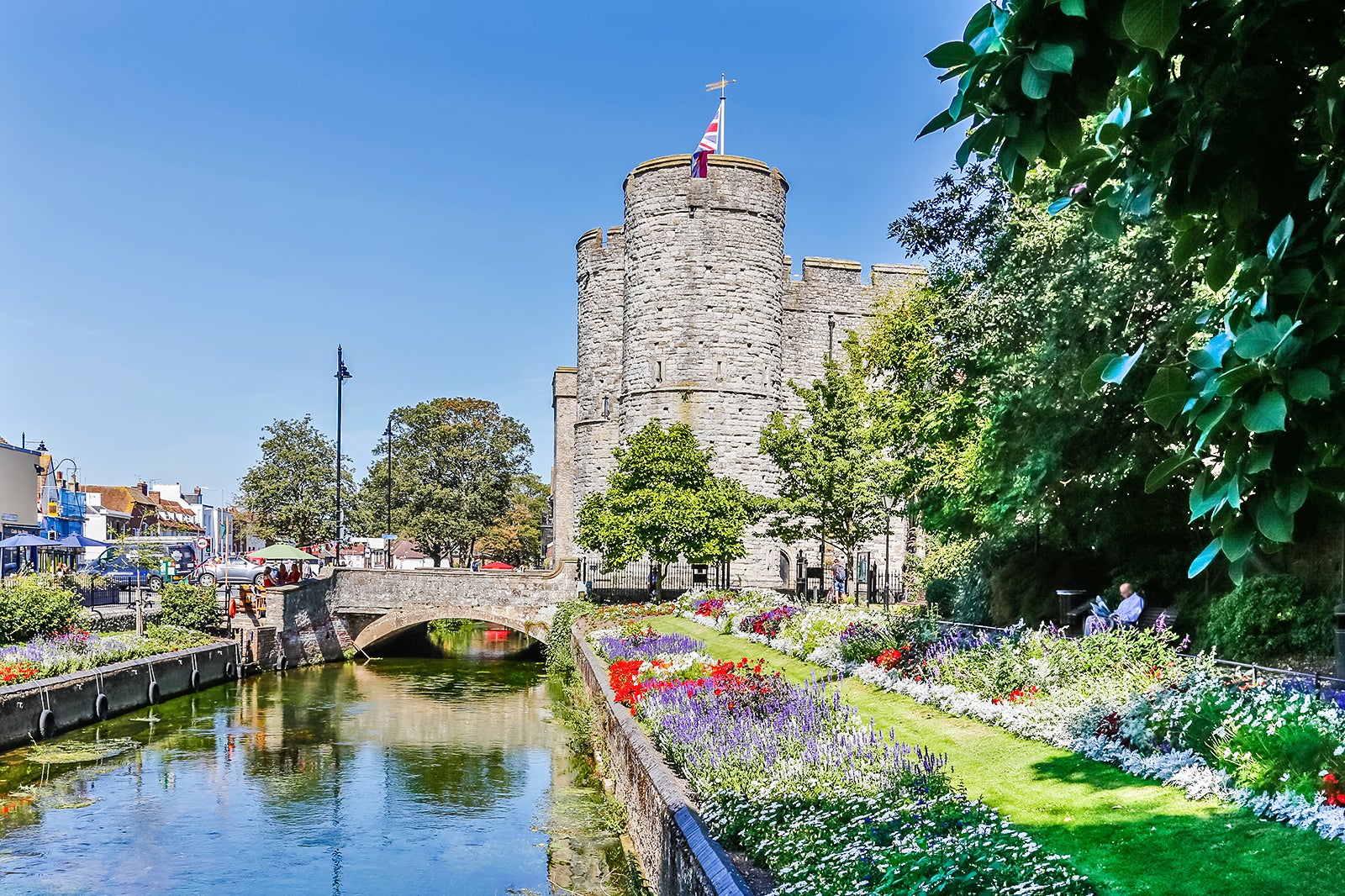 Canterbury isn't exactly the most stressful of cities anyway, but you can find even more peace with a stroll through the beautiful Westgate Gardens. Starting beside the intact medieval Westgate Towers, a 5-minute walk from Canterbury West train station, these gardens run alongside the placid waters of the River Stour.
Well-kept lawns provide a good spot for a picnic or ice cream, with shade provided by one of the widest trees you're ever likely to see (an ancient plane tree). Artful flower beds add some colour and make for good Instagram backgrounds while most of the noise comes from quacking ducks. And if you enjoy the scenery you can just keep going: the riverside path continues out of the city to a peaceful nature reserve.
Location: St Peter's Street, Canterbury CT1 2BQ, UK
Open: Daily from 9 am to 6 pm
3
Whitefriars
Where historic scenery meets with upmarket modern retail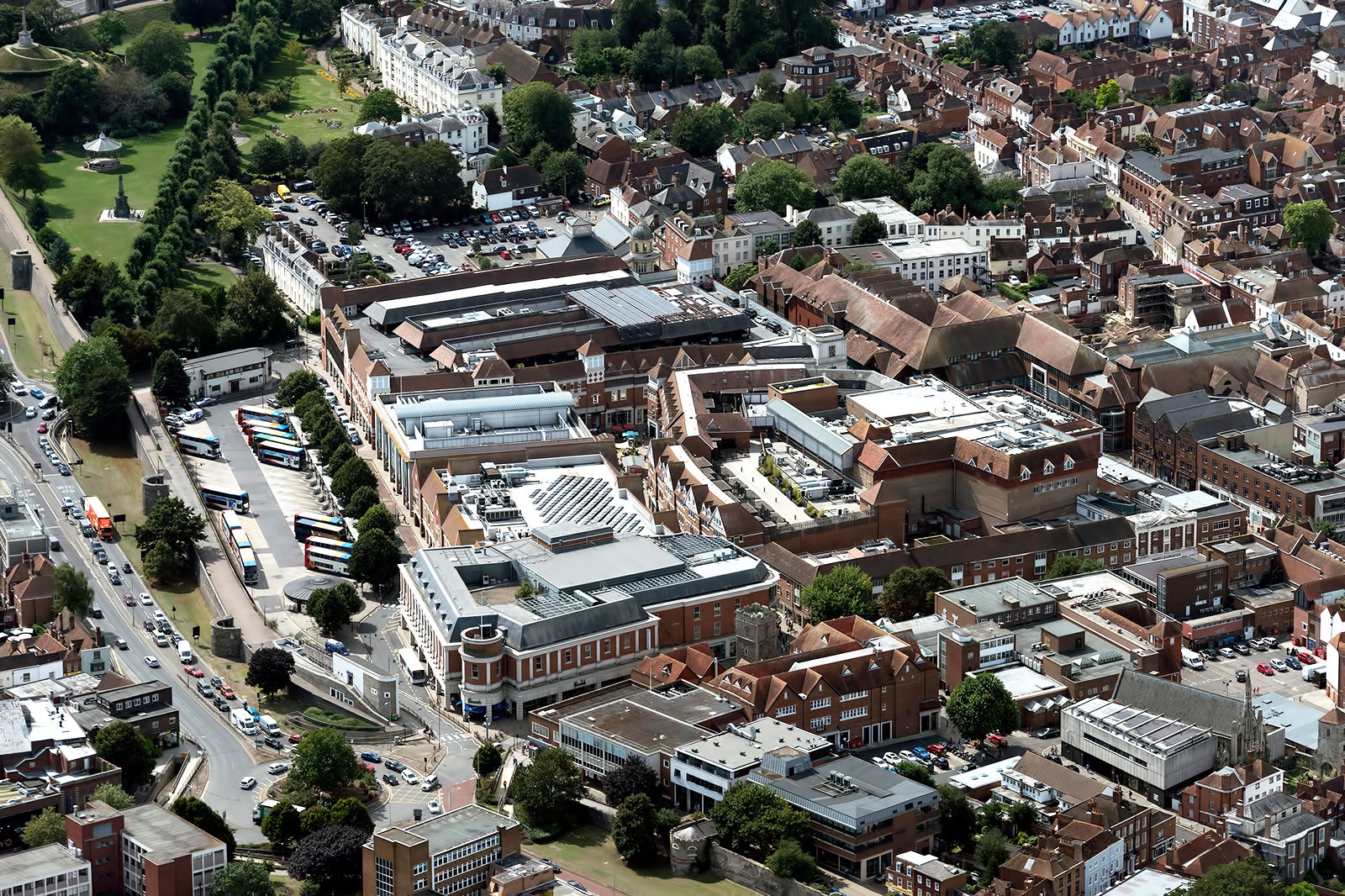 Set beside the old city wall and Dane John Gardens, Whitefriars is the site of the 15th-century clock tower of St George's. But that's not why the area is popular today. Nowadays, Whitefriars is Canterbury's newest and most upmarket shopping district.
Among Whitefriar's pedestrian arcades, you'll find department stores, jewellery and fashion shops, and restaurants. You'll see a fair few tourists, students and locals, too, as the area remains buzzy throughout the week. And if you have kids with you, you might want to make your way to the basement floor in Fenwicks department store, where there's a sizeable toy shop with plenty of demos to enjoy.
Location: 14 Gravel Walk, Canterbury CT1 2TF, UK
Open: Monday–Saturday from 9.30 am to 5.30 pm, Sunday from 10 am to 4 pm
Phone: +44 (0)1227 826760
photo by John Fielding (CC BY 2.0) modified
4
The Great Stour
Peaceful waters, beautiful scenery, punting tours… and anti-witch devices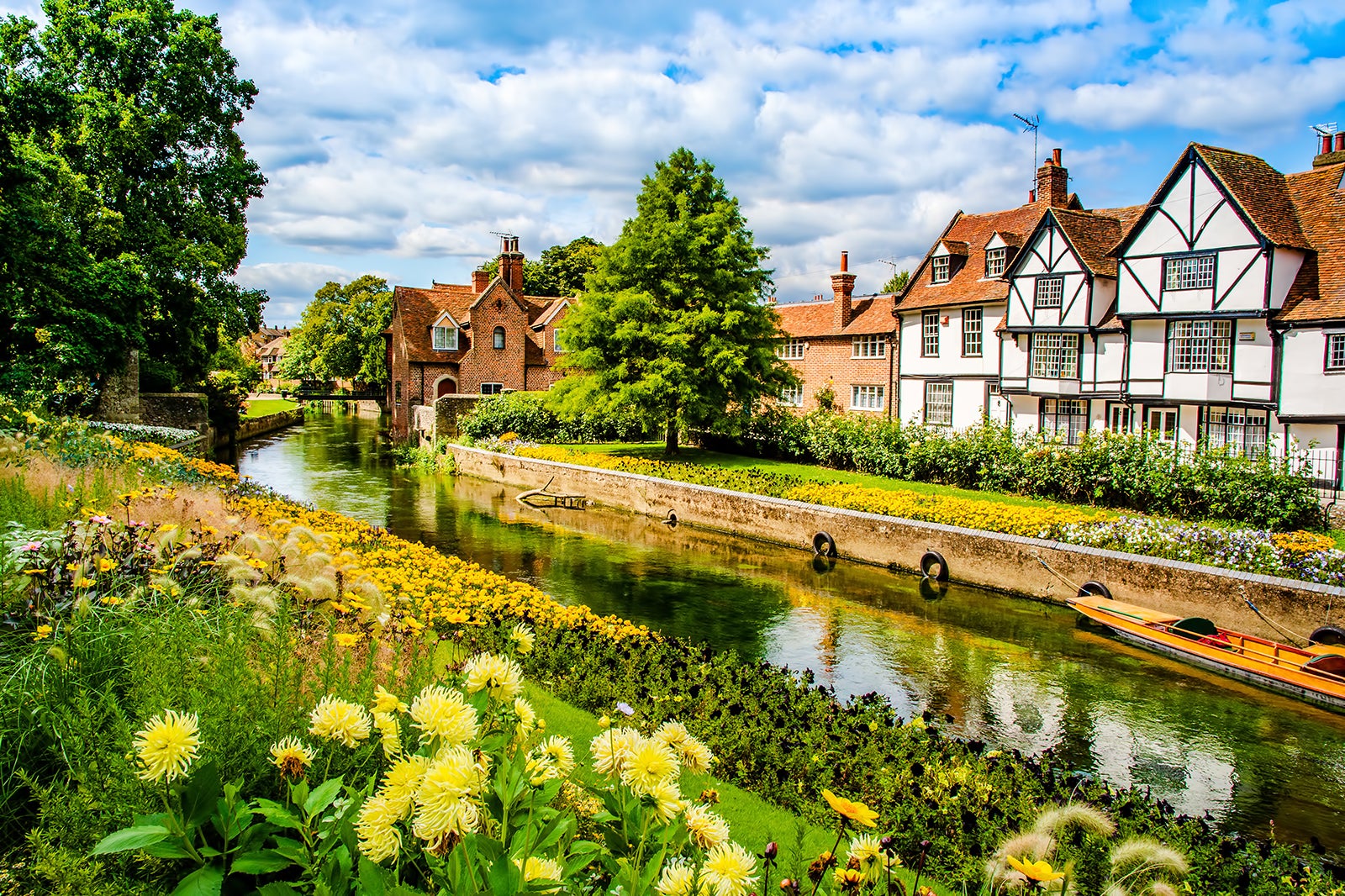 Although the Great Stour River may not appear as grand as it name suggests, it certainly adds an element of charm to the heart of Canterbury. Its gentle waters pass through the city centre along 2 courses, making its way under the High Street and past the Westgate.
To take full advantage of the river's peaceful waters and beautiful scenery, you might like to take a guided punt tour of the city. Just be careful not to topple in when getting that perfect angle for your Instagram shot. Sights include pretty gardens, medieval buildings and a 50-yard-long tunnel. There's even a traditional ducking stool – a device used in the Middle Ages to uncover witches and punish others by dunking the accused in the river's waters.
Location: Canterbury Punting Co., Water Lane, Canterbury CT1 2NQ, UK
Phone: +44 (0)1227 464797
5
The King's Mile
Ancient streets filled with quirky shops and a photogenic crooked house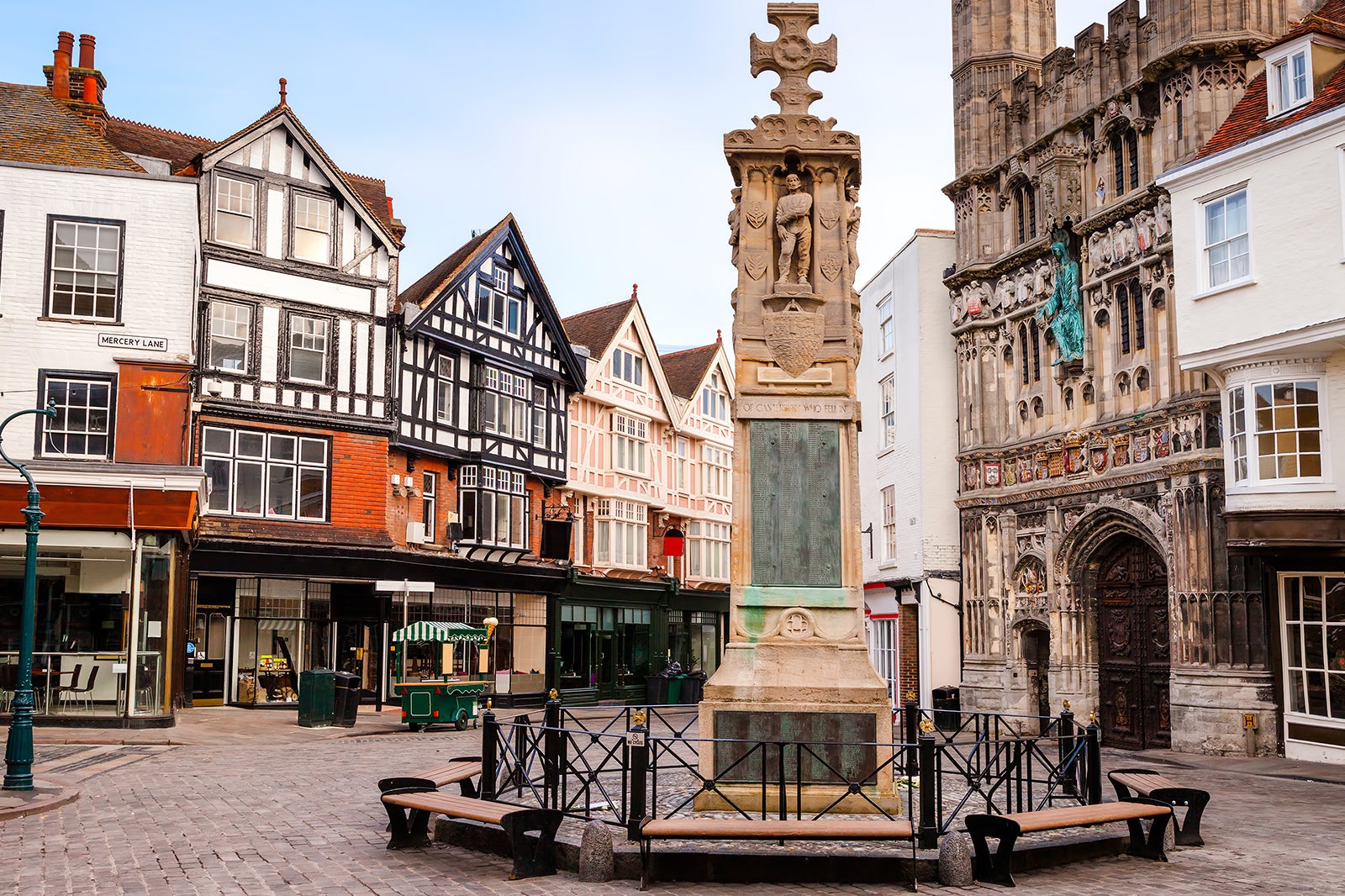 The King's Mile is where Canterbury gets quirky. It's on these ancient streets, located behind the cathedral, that you'll find many of the city's independent and often niche shops, pubs and restaurants. The district's wares range from handmade jewellery to antique books, from artisan fudge to local craft ales.
By far the most photogenic element of the King's Mile – the quirkiest of the quirky – is Sir John Boys House. This 17th-century house and shop is so crooked that it looks as if it's about to fall over, and the front door is so wonky that it's set at a different angle to the doorframe.
Location: Palace Street, Canterbury CT1 2DY, UK
6
The Beaney House of Art and Knowledge
Charming house of curiosities, containing an eclectic collection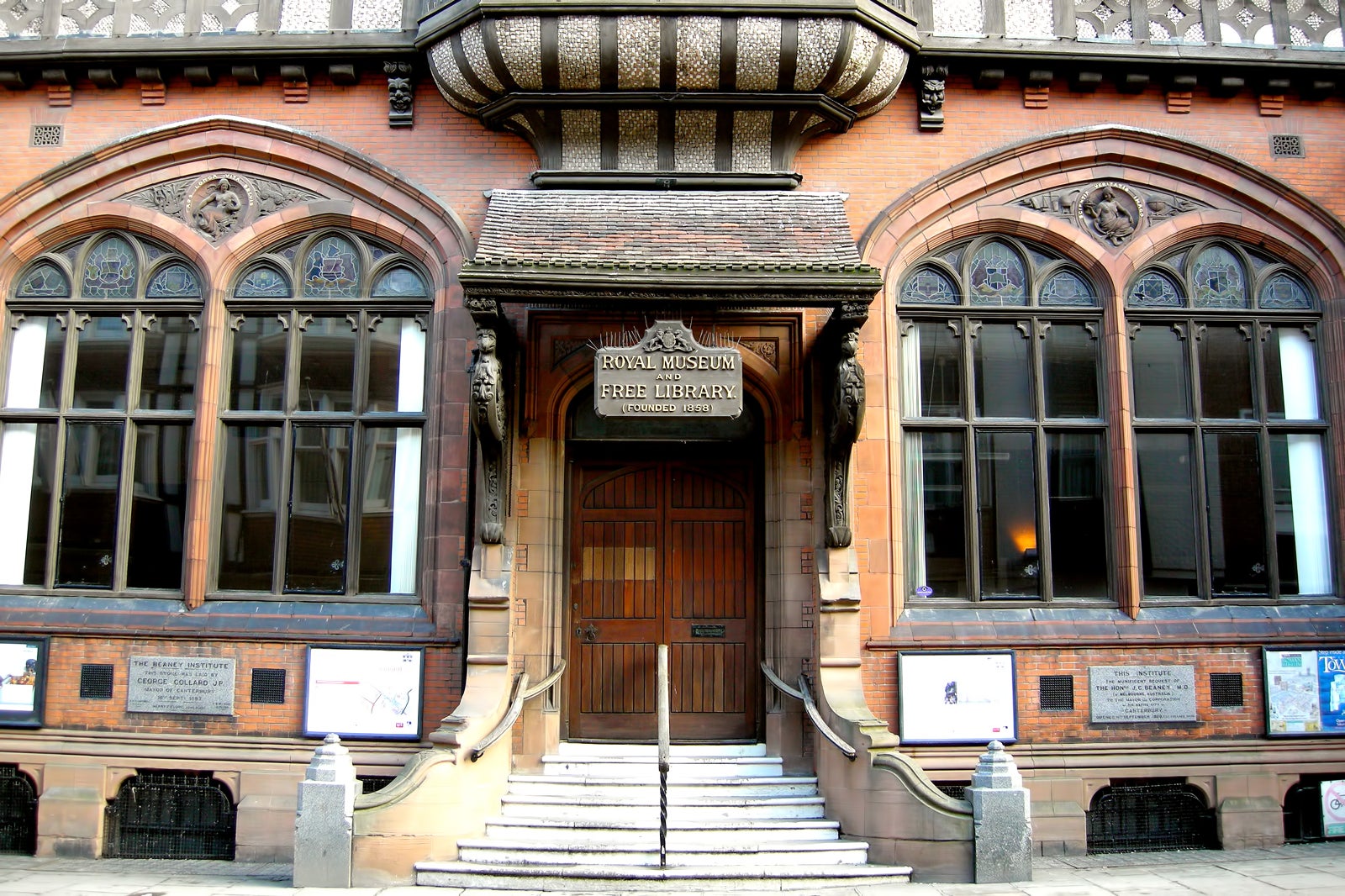 The Beaney House of Art and Knowledge, more commonly known simply as The Beaney, is a genuine house of curiosities. Firstly, the building itself is a curiosity, with its striking Tudor revival façade a very recognisable sight on Canterbury's High Street.
Inside, the eclectic mix of treasures include artworks by Old Masters and local painters (notably William Sidney Cooper), archaeological finds, children's TV and literary characters (although mostly from a few generations past), and contemporary photography exhibitions. Fortunately for families, The Beaney also caters for current children. Guided activities encourage kids to hunt through the exhibits, and hands-on activities include a digital microscope.
Location: 18 High Street, Canterbury CT1 2RA, UK
Open: Tuesday–Saturday from 10 am to 5 pm, Sunday from 11 am to 4 pm (closed on Mondays)
Phone: +44 (0)1227 862162
photo by Storye book (CC BY 3.0) modified
7
Dane John Gardens
Charming park shaded by lime trees and Canterbury's historic city walls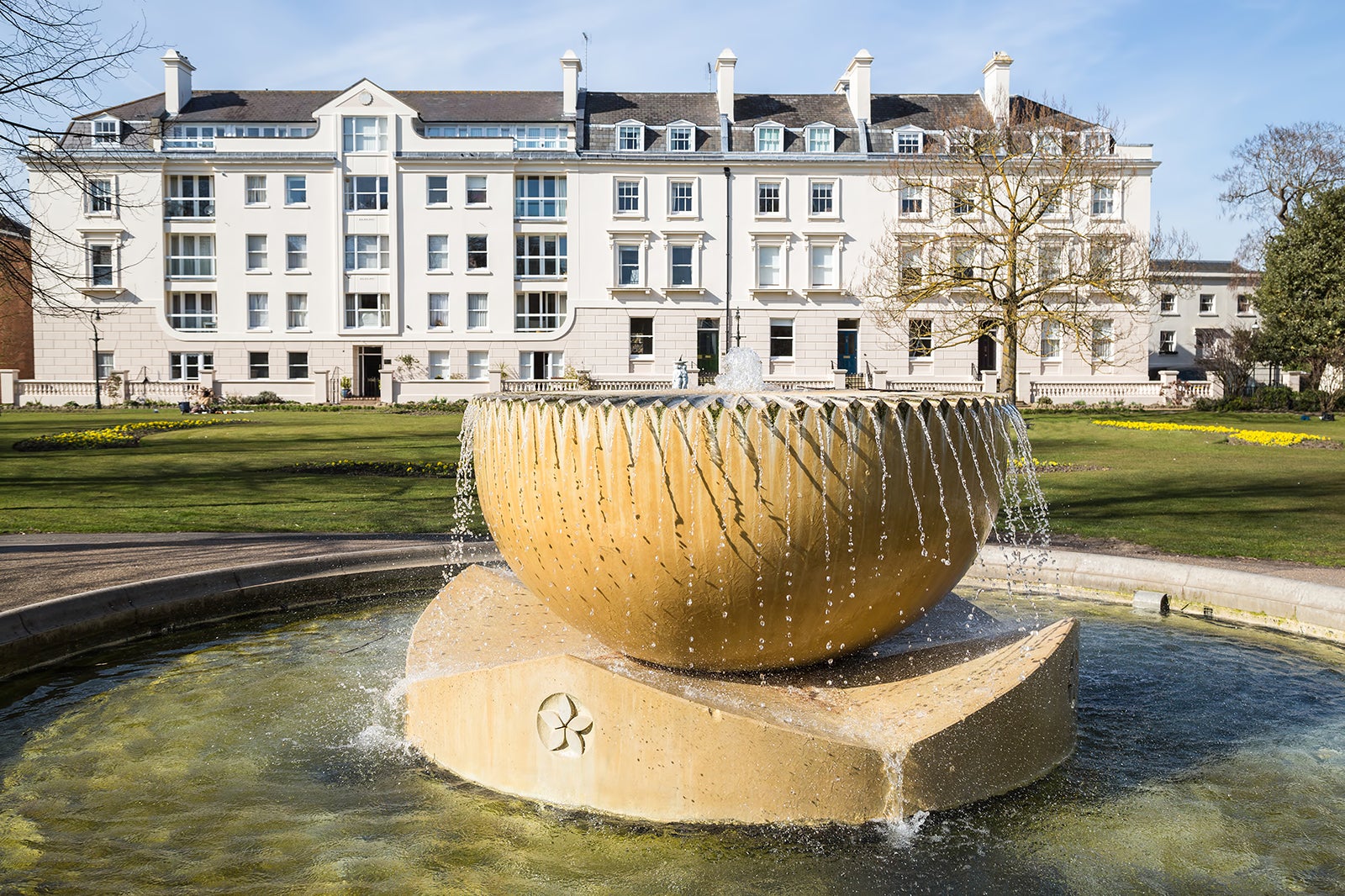 Couples
History
Photo
Budget
Dane John Gardens provide the peaceful yin to neighbouring Whitefriars' bustling yang. This park offers a pleasant, shaded green space just off Canterbury's busiest shopping streets. It's also connected to Canterbury East train station via a footbridge.
Distinctively, the park is bordered by the high city walls, which you can climb to get a good view over Canterbury. But that's not the best view on offer in the park: from the top of the Dane John Mound you can get panoramic views over to the cathedral and the countryside beyond the city. Not just a vantage point, this mound has at various times been a Roman burial site, a Norman castle and even an ammunition depot. Back at ground level, you can enjoy a snack from the kiosk as you stroll past the colourful flower beds, ornate fountain and Victorian bandstand.
Location: Castle Row, Canterbury CT1 2PT, UK
Open: Daily from 4 am to 10 pm
8
The Spitfire Ground St. Lawrence
One of England's most recognisable and idiosyncratic cricket grounds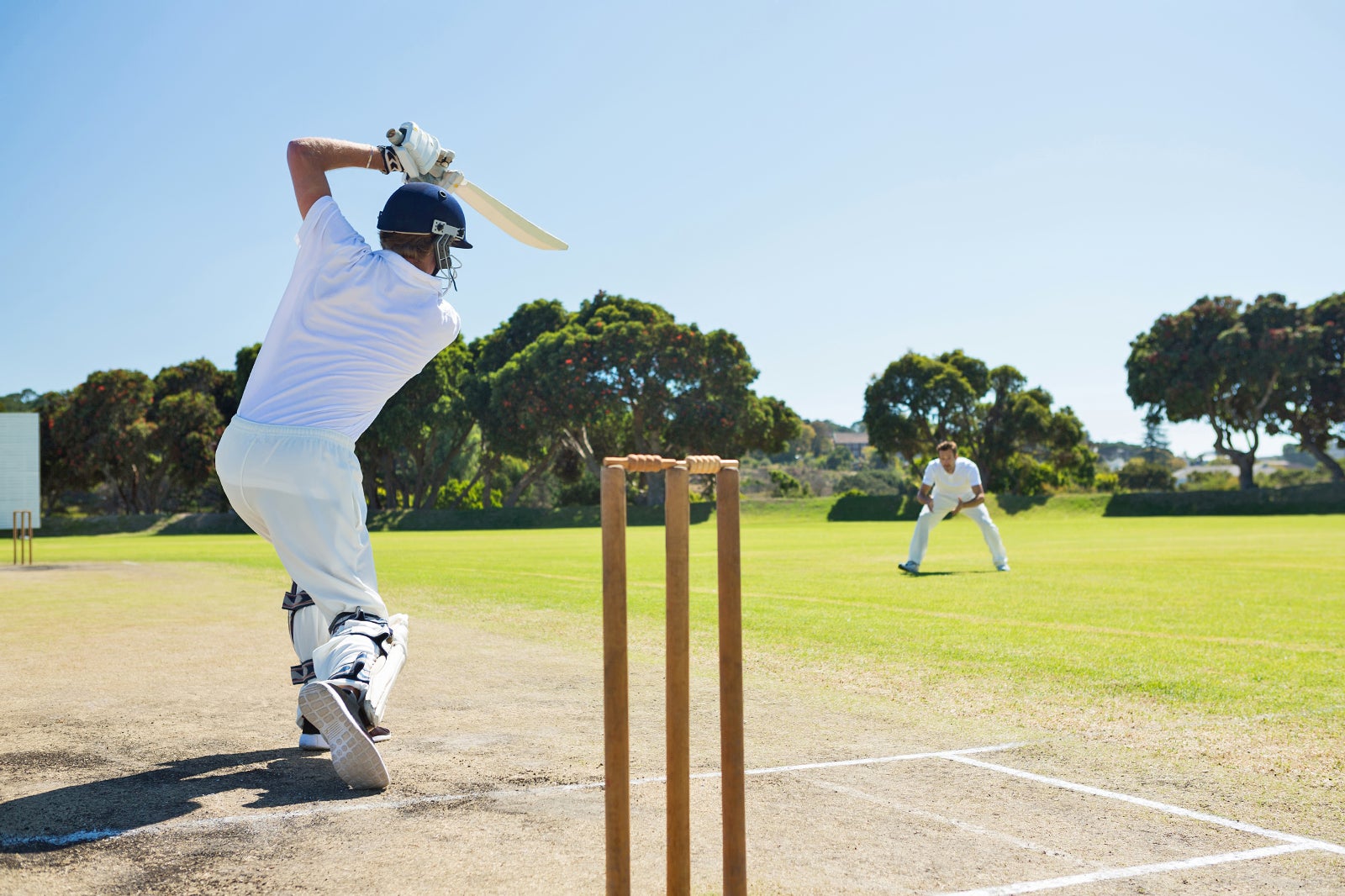 To cricket fans, the Spitfire Ground St. Lawrence is one of the most recognisable and traditional cricket grounds in England. Home to Kent County Cricket Club since 1896, it lies to the east of the city centre, along the Old Dover Road.
One of the most well-known features of the cricket ground was its huge lime tree within the playing area. The original died several years ago and has now been replaced with a younger and – for now – smaller tree in its place. Historic and traditional it may be, but on big match days the Spitfire Ground doesn't always conform to cricket's genteel image. The atmosphere can get relatively raucous, especially when Kent are playing against local rivals Surrey or Essex.
Location: Old Dover Road, Canterbury CT1 3NZ, UK
Open: Match days throughout the summer
Phone: +44 (0)1227 456886
9
Fordwich
Britain's smallest town, home to riverside walks and gourmet dining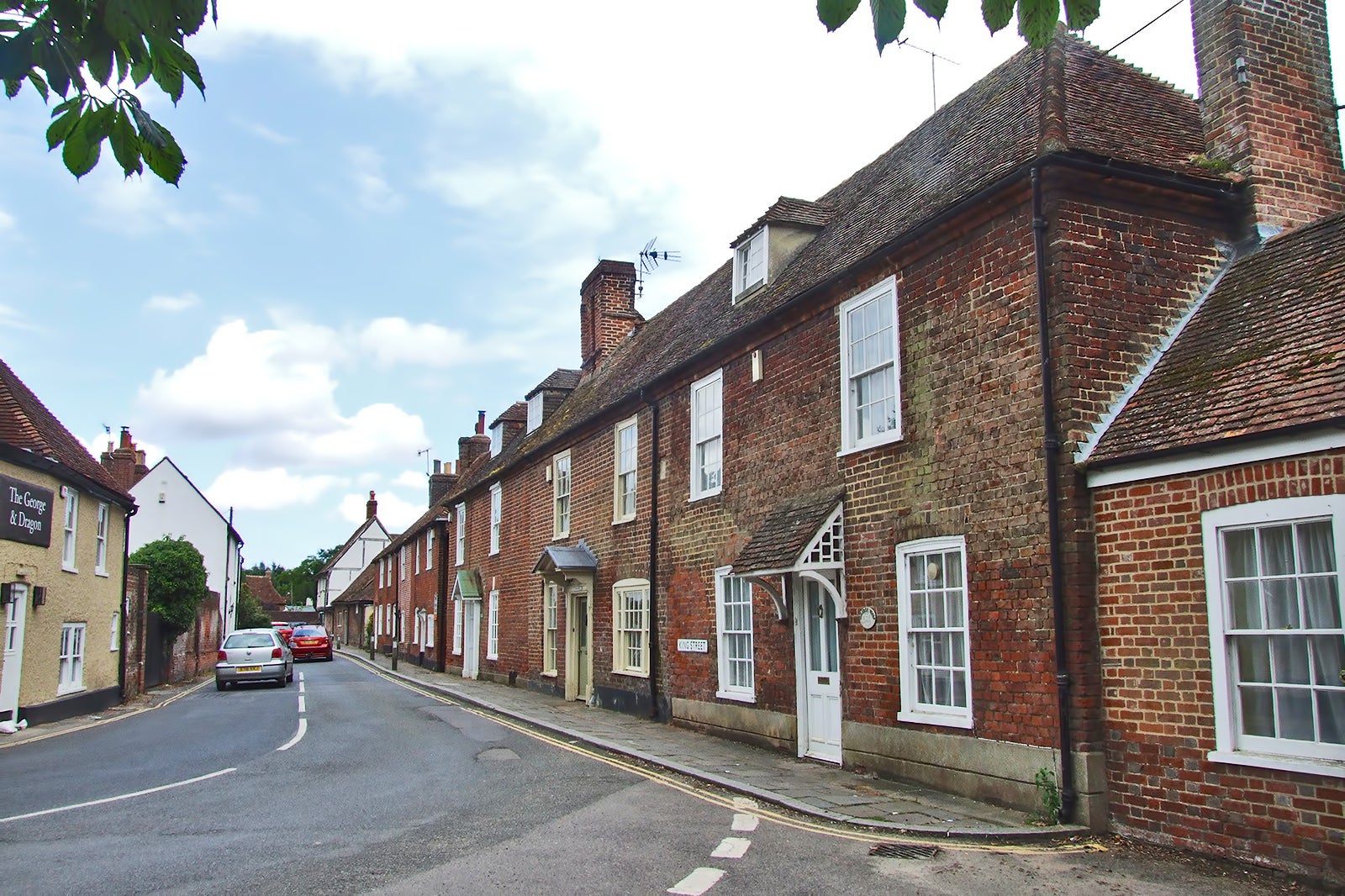 Located 2.5 miles from the centre of Canterbury, Fordwich is a small rural town set on the River Stour. In fact, it claims to be the smallest town: it has among the lowest populations for an official town anywhere in Britain.
As well as being a trivia answer, Fordwich is also a pleasant place to visit on a sunny day. It offers some beautiful wooded and riverside walks along the Stour, which also draws those keen on fishing and kayaking. Another reason to visit the town is its famed gastropub, the Fordwich Arms. This handsome venue has a growing reputation for its gourmet food, which you can enjoy in its wood-panelled dining room or beside the calm waters of the Stour.
photo by Chris Whippet (CC BY 2.0) modified
10
James Bond country
Follow in the footsteps, and tyre tracks, of Britain's greatest fictional spy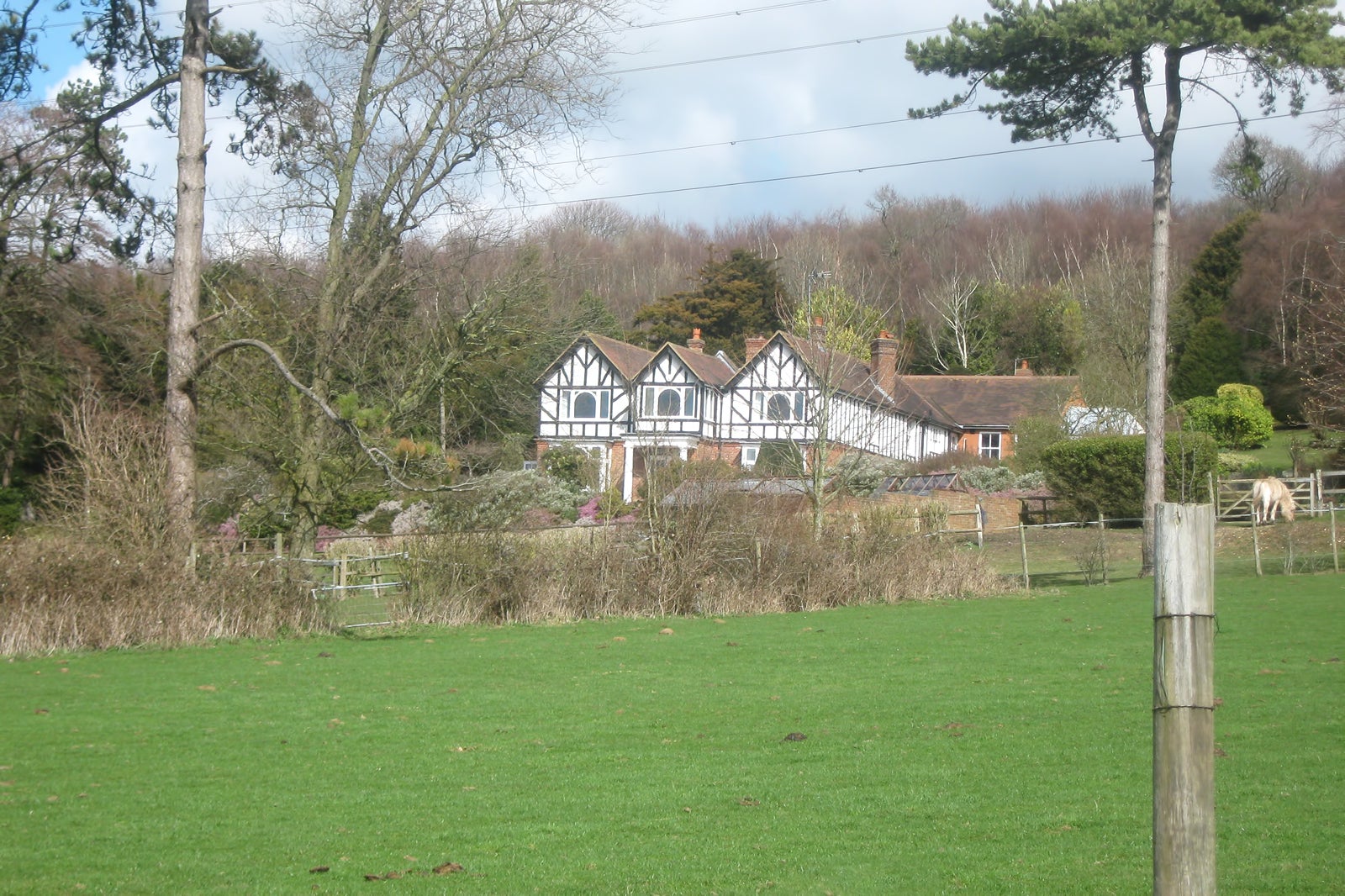 Perhaps it's not surprising that the background of Britain's greatest spy is something of a secret. But if you look closely at the clues, you learn that James Bond spent much of his childhood with his aunt just south of Canterbury, in the tiny village of Pett Bottom. Of course, Bond's backstory is pure fiction. But Pett Bottom really does exist and was frequented in real life by the superspy's creator, Ian Fleming. The author lived nearby in Bekesbourne and St. Margaret's Bay, and took plenty of inspiration from his surroundings.
Much of the Moonraker book was set in the countryside around Canterbury, including Bond's high-speed car chase with supervillain Hugo Drax. Even James Bond's famous codename was taken from a surprisingly mundane local source: the number of the London to Dover coach route remains 007 to this day.
photo by David Anstiss (CC BY-SA 2.0) modified
Back to top