Isle of Wight Travel Essentials
Useful Information to Help You Start Your Trip to the Isle of Wight
Our Isle of Wight Travel Essentials lays out the essential information you need to help you plan your trip to one of the most popular destinations in South-East England. No matter how frequently you travel, some questions will always need answers: What's the weather like? How can I get from the ferry terminals in Portsmouth and Southampton to my hotel? What currency and type of plug do I need?
We have all these answers plus other basic info about the best time to go, getting there, getting around, and a few useful travel tips. You'll also learn about the most popular landmarks on the Isle of Wight such as Osborne House, Carisbrooke Castle, and The Needles. You'll also learn about the most popular towns and resorts on the Isle of Wight such as Newport, Ryde, and Sandown. It's all compiled in this Isle of Wight Travel Essentials. After reading this short and easy-to-read guide, you will be a little more prepared to start your trip to the Isle of Wight.
1
What are the main towns on the Isle of Wight?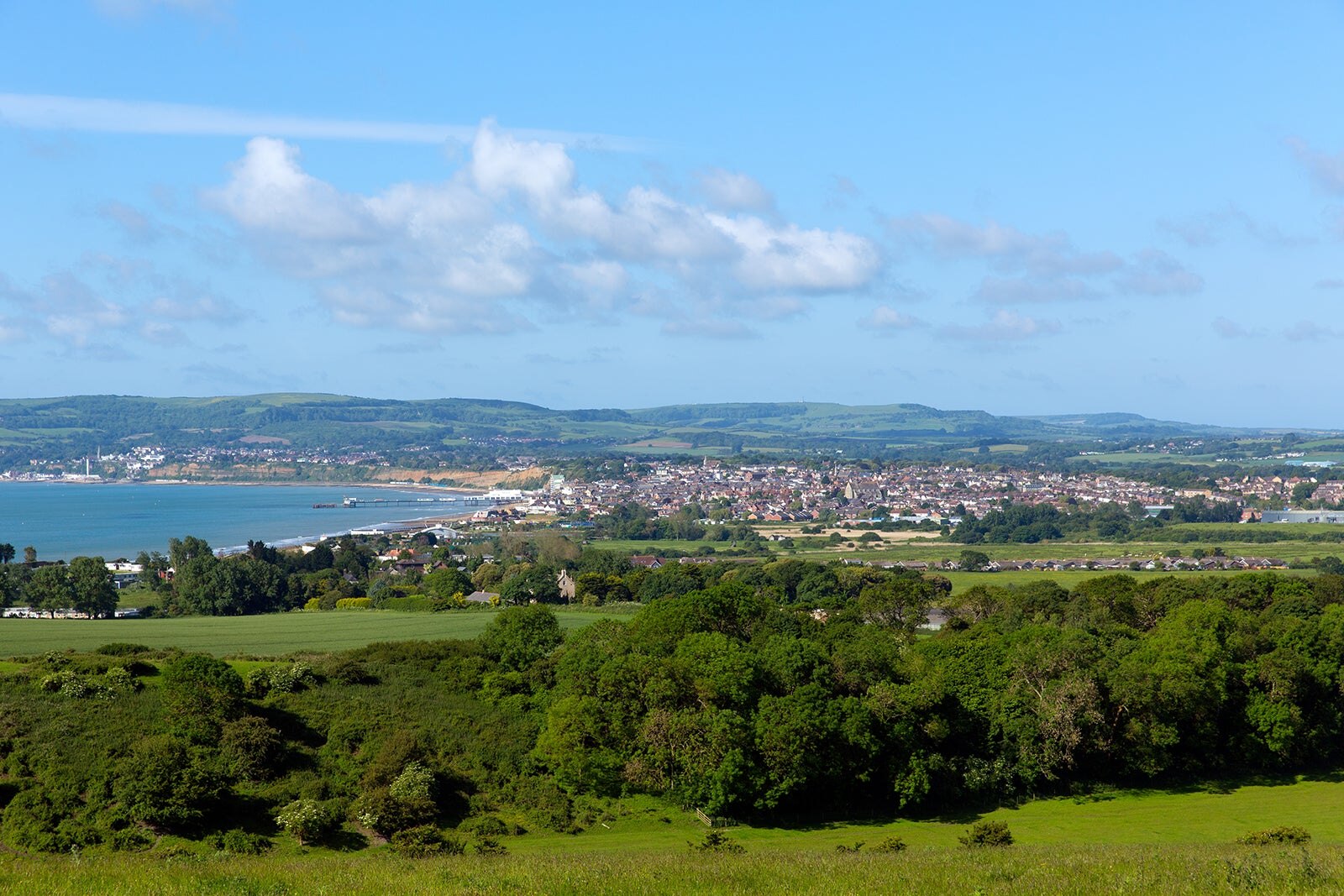 The second-largest island in England, the Isle of Wight lies 2 miles off the coast of Hampshire, south of the mainland. The island covers an area of 148 square miles with a population of about 150,000. It's been designated a UNESCO Biosphere Reserve and features diverse landscapes. The capital town is Newport, and the largest towns on the island are Ryde, Sandown, and Cowes.
Newport
Isle of Wight's capital town, Newport is in the centre of the island. Neanderthal tools have been found here and its historic centre features beautiful Georgian and Victorian buildings.
Ryde
Ryde on the island's northeast coast hosts the island's main ferry port. The charming seaside resort town features long stretches of sand, Victorian architecture, and great shopping and dining.
Sandown
From sandstone and chalk cliffs to a riverside nature reserve, Sandown is surrounded by splendid nature. The town offers fascinating attractions, including a zoo and a dinosaur museum.
Cowes
Cowes at the island's northern tip is home to a ferry port that links to Southampton. This yachties' haven runs one of the world's oldest and biggest sailing regattas.
2
When is the best time to travel to the Isle of Wight?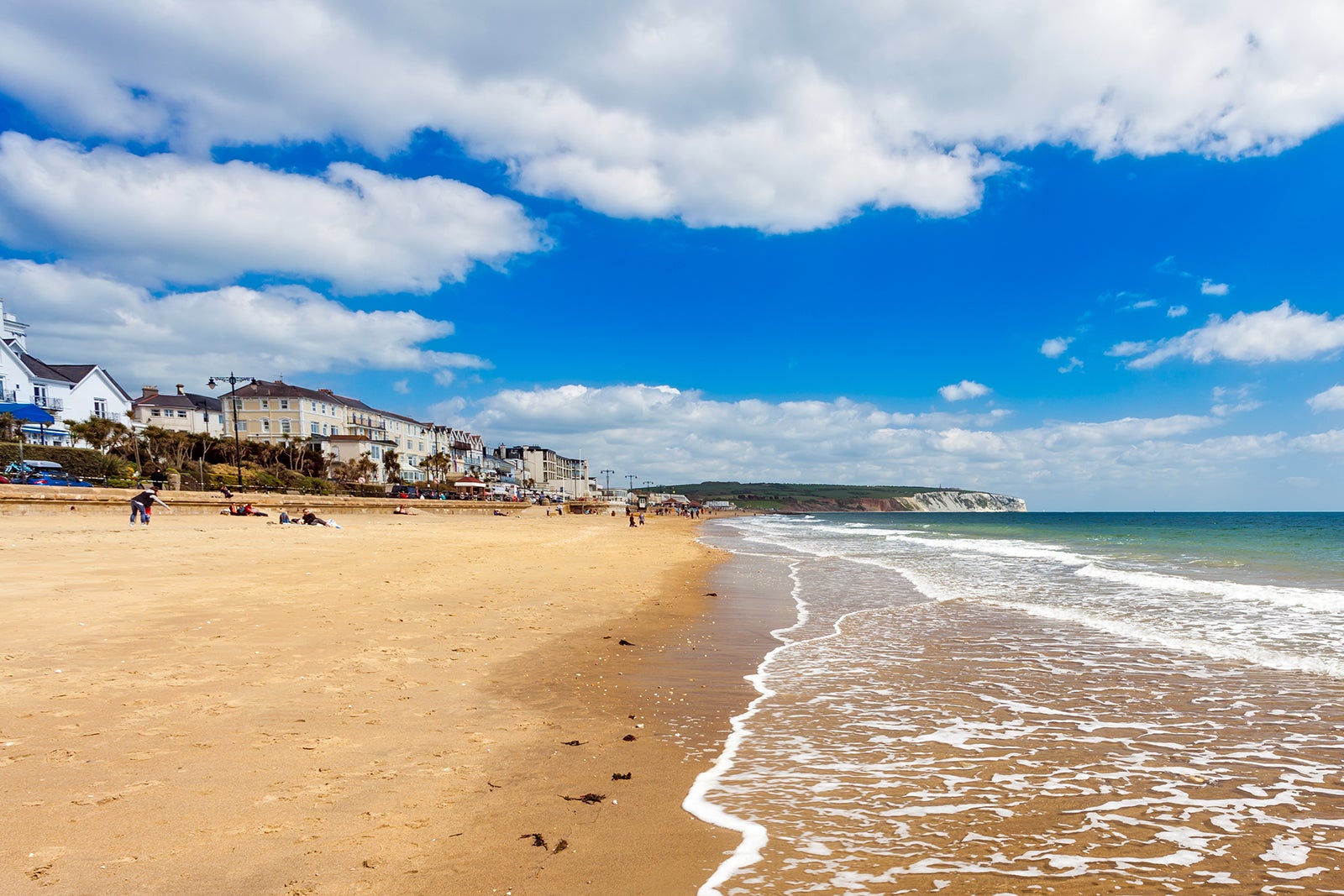 The Isle of Wight has an oceanic climate slightly milder than in the rest of the UK. Average temperatures range from 6°C in winter to 17°C in summer.
On average, it rains 13 days per month from October to January and 9 days per month in February–May and September. With only 7 rainy days per month from June to August, summer is the drier time of the year on the Isle of Wight.
The warmest time of the year is June–September, while July–August is often the busiest period due to the school holidays.
The best times to visit the Isle of Wight are in the spring months of May and June and in Autumn which is around September. You can expect good hotel offers, and these periods offer decent weather conditions and lesser crowds as well.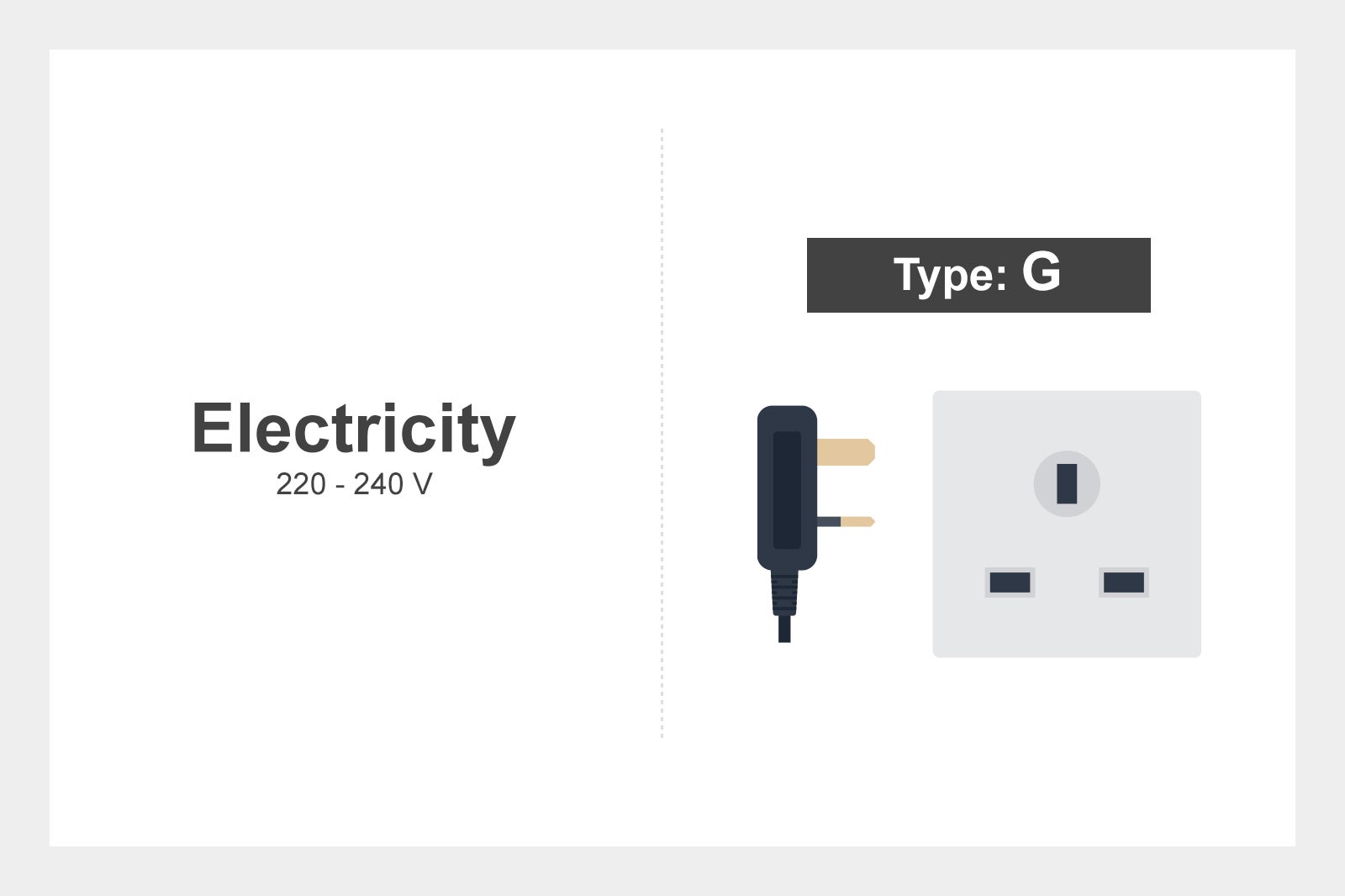 Plug type: G
Electricity: 220 - 240 V
Currency: Pound Sterling (£)
International dialling code: +44 (0)1983
Emergency telephone number: 999
4
How to get to my hotel on the Isle of Wight?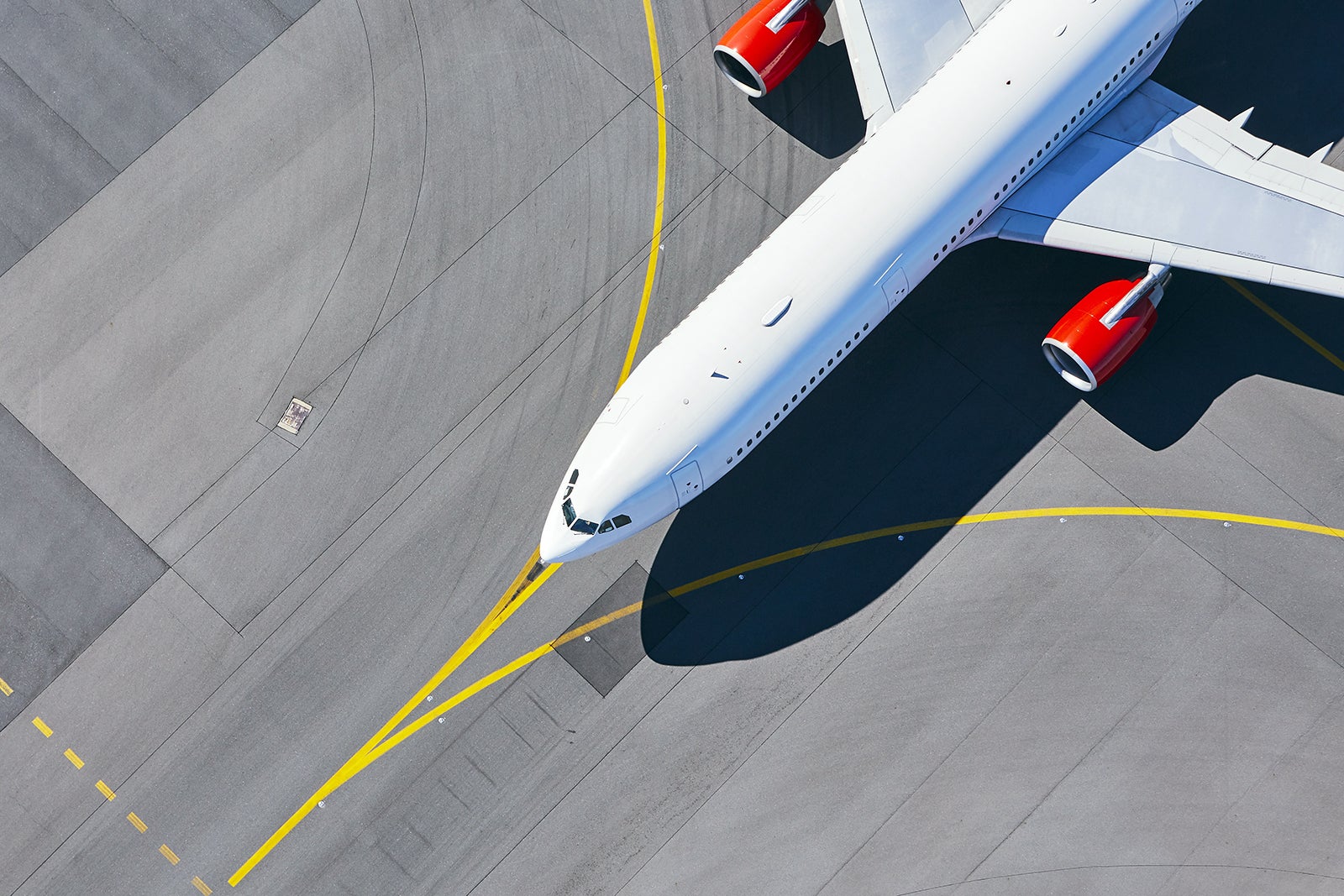 There are 2 airfields on the Isle of Wight, namely Sandown and Bembridge, but it's unlikely you'll fly directly here as they're only served by light aircraft. The closest airport of a decent size to the Isle of Wight is Southampton Airport (SOU).
From there, you'd have to get to Portsmouth or Lymington and catch a ferry to the island. Both these towns are 16 miles from the airport as the crow flies. The average transfer time from the airport to the Isle of Wight is about an hour and a half.
Southampton Airport (SOU)
Southampton Airport (SOU) is the nearest international airport serving the Isle of Wight. You can fly to SOU from most countries in Europe. It's located 20 miles north of the island.
Free Wi-Fi is available throughout the airport. Ground transport options available at Southampton Airport are as follows:
There's a taxi information desk near the entrance of the terminal. Uber is also an option for transfers from the airport. The pick-up and drop-off areas are located on the ground floor of the short- and long-term parking facility. The ride to Portsmouth or Lymington roughly takes around 35 minutes.
You can catch a direct 1-hour train ride to Portsmouth at the Southampton Airport Parkway Station. The station is walking distance from the terminal.
Bus services by different companies are available for getting to Portsmouth. It's the most economical way to get there from the airport but roughly takes an hour and a half.
Alamo, Budget, and Avis are just a few of the major car rental agencies available at SOU. Pre-booking is advised.
Getting to the Isle of Wight from the UK mainland by ferry
Portsmouth and Lymington are the 2 main ports of embarkation for reaching the Isle of Wight by ferry. Wightlink is the main ferry company serving the island. It operates a good range of crossing options, as follows:
If you're on foot, one of the fastest options to get there is on board a high-speed catamaran. The crossing from Portsmouth to Ryde takes 25 minutes. There are at least 12 departures per day in low season.
If you rented a car at the airport, the crossing by vehicle and passenger ferry between Portsmouth and Fishbourne takes 45 minutes. At least 19 departures per day are available in the low season.
Only vehicle and passenger ferries are available from Lymington to Yarmouth. The crossing takes about 45 minutes. About 8 departures per day are available in the low season.
Pre-booking your ferry transfer is highly recommended. Note that the number of departures per day is higher in the high season.
5
How to get around the Isle of Wight?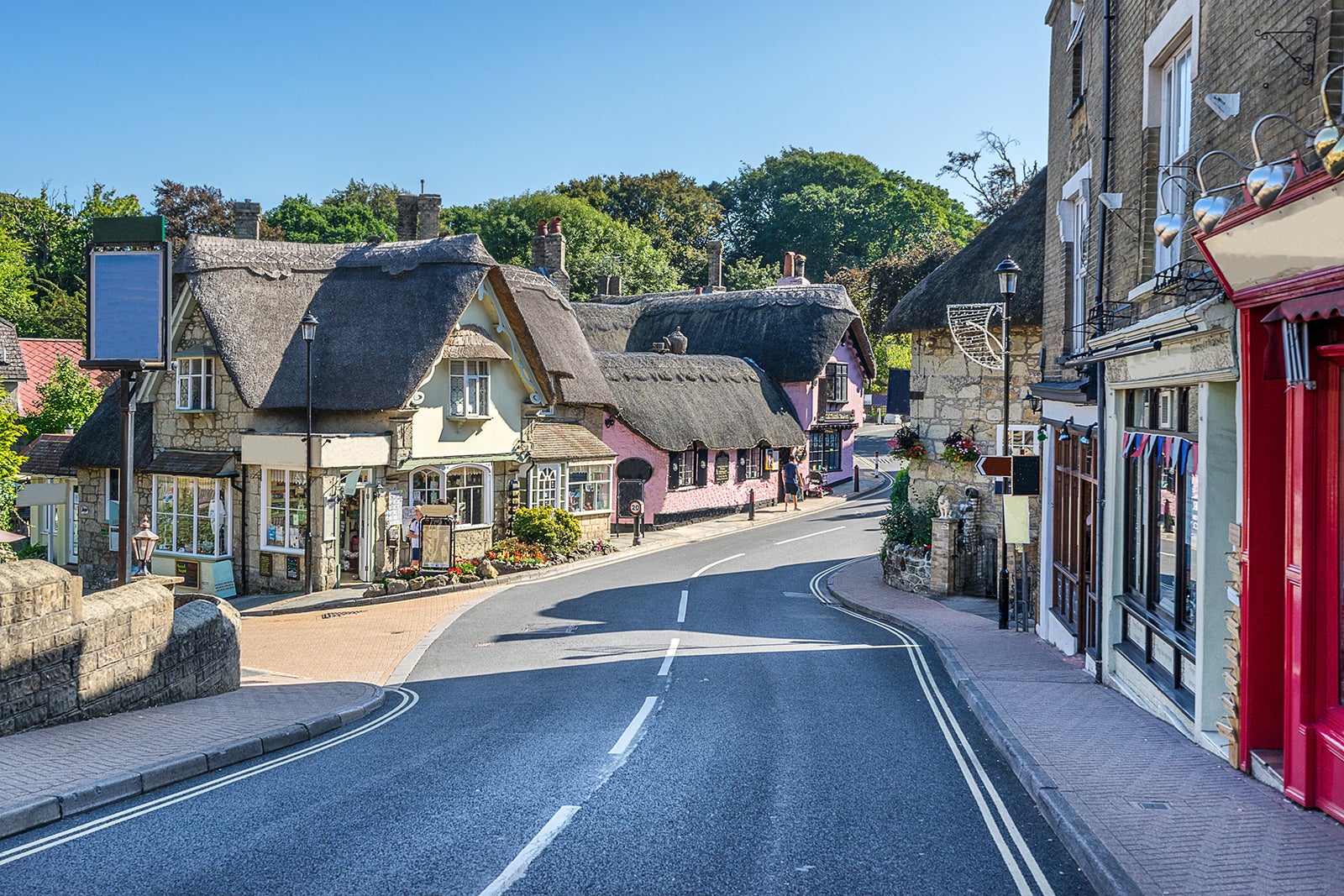 Travel tips
The Isle of Wight is the largest island in England, around 148 square miles wide. Proud of its natural beauty, the island's motto is "All this beauty is of God". The whole island and its waters were designated a UNESCO Biosphere Reserve in 2019.
Walking is one of the most popular ways of getting around the Isle of Wight. The island is home to over 500 miles of public rights of way. And in the same idea of slow-pace exploration, cycling is also a great way to get around.
For longer distances, the Isle of Wight features convenient and affordable bus and train networks. Hop-on hop-off tour buses are as well available. Last but not least, you can choose to drive around the island by yourself in a rented car.
Hiking on the Isle of Wight
The Isle of Wight is a hiker's paradise, host to an impressive number of hiking trails fit for all levels, including a 68-mile-long coastal path. Isle of Wight walking maps are widely available online.
Easy journeys include the 5.4-mile Newtown Nature Reserve and the 4-mile Wroxall-Ventnor trails. They take around 2 hours and can be enjoyed as a family. If you're a serious hiker, you can try out more challenging trails such as the 12.3-mile Sandown-Ryde and the 9.3-mile Yarmouth-Freshwater Bay. They take between 4 and 5 hours to complete.
Travelling by bus on the Isle of Wight
Southern Vectis is the main company that runs bus services on the Isle of Wight. Over 30 routes link towns and villages, with many stops, even in the most rural areas, in between. Most buses operate from 6 am to 7 pm, and a few of them are available at night.
From 24-hour to 5-day tickets, and from 48-hour to 15-day tickets, a wide range of ticketing options are available to suit your needs. Tickets are purchased on the bus, with cash or by contactless payment methods. An even easier way to purchase a ticket is by installing the clickit2ride mobile app on your phone.
Hiring a car on the Isle of Wight
Renting a car is a good option if you want to explore the Isle of Wight freely and at your own pace. Note that foreigners are allowed to use their home country-issued driver's license for up to 12 months in the UK.
Don't worry if you didn't already rent a car at the airport or before getting there, as a choice of car rental companies can be found in Newport, Cowes, Ryde, and many other locations throughout the island.
Cycling on the Isle of Wight
Hiring a bicycle or mountain bike is a very pleasant way of exploring the Isle of Wight. The island has 200 miles of cycleways and off-road trails. Even so, it's only for the fit as it's a pretty hilly ride.
For cycling tours and rentals, check out companies such as RouteFifty7 Bike Hire (+44 (0)7491 000057), Wight Cycle Hire (+44 (0)1983 761800), and Adrian's Bike Shop (+44 (0)1983 755007), just to name a few.
6
What are the main annual events on the Isle of Wight?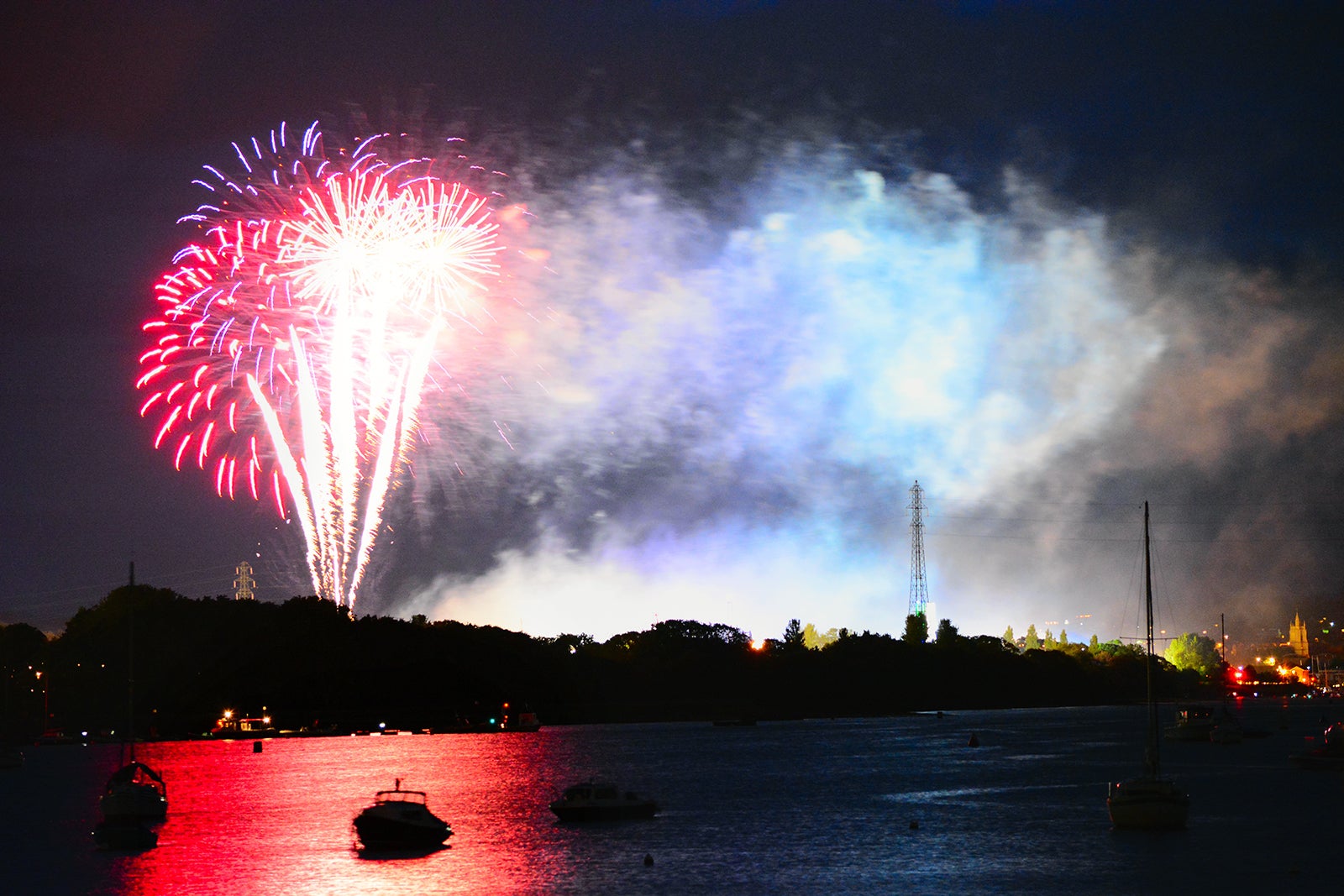 Isle of Wight Festival
June
One of the biggest music festivals on the island held since 1968. Big names such as Jimi Hendrix, Brian Adams, and Bruce Springsteen have performed at the festival over the years.
Where: Seaclose Park, Newport
Garlic Festival
August
A popular happening since 1983 which gives everyone the occasion to sample odd specialities such as garlic ice cream and garlic beer, as well as many other locally produced goods.
Where: The Fighting Cocks Crossroads, Newchurch
Isle of Wight carnivals and Mardi Gras
Summer
When every major town on the island organises a costumed parade with a stream of floats on a weekend during the summer. The first-ever carnival was held in Ryde in 1887.
Where: All major towns on the island
7
What are the main landmarks on the Isle of Wight?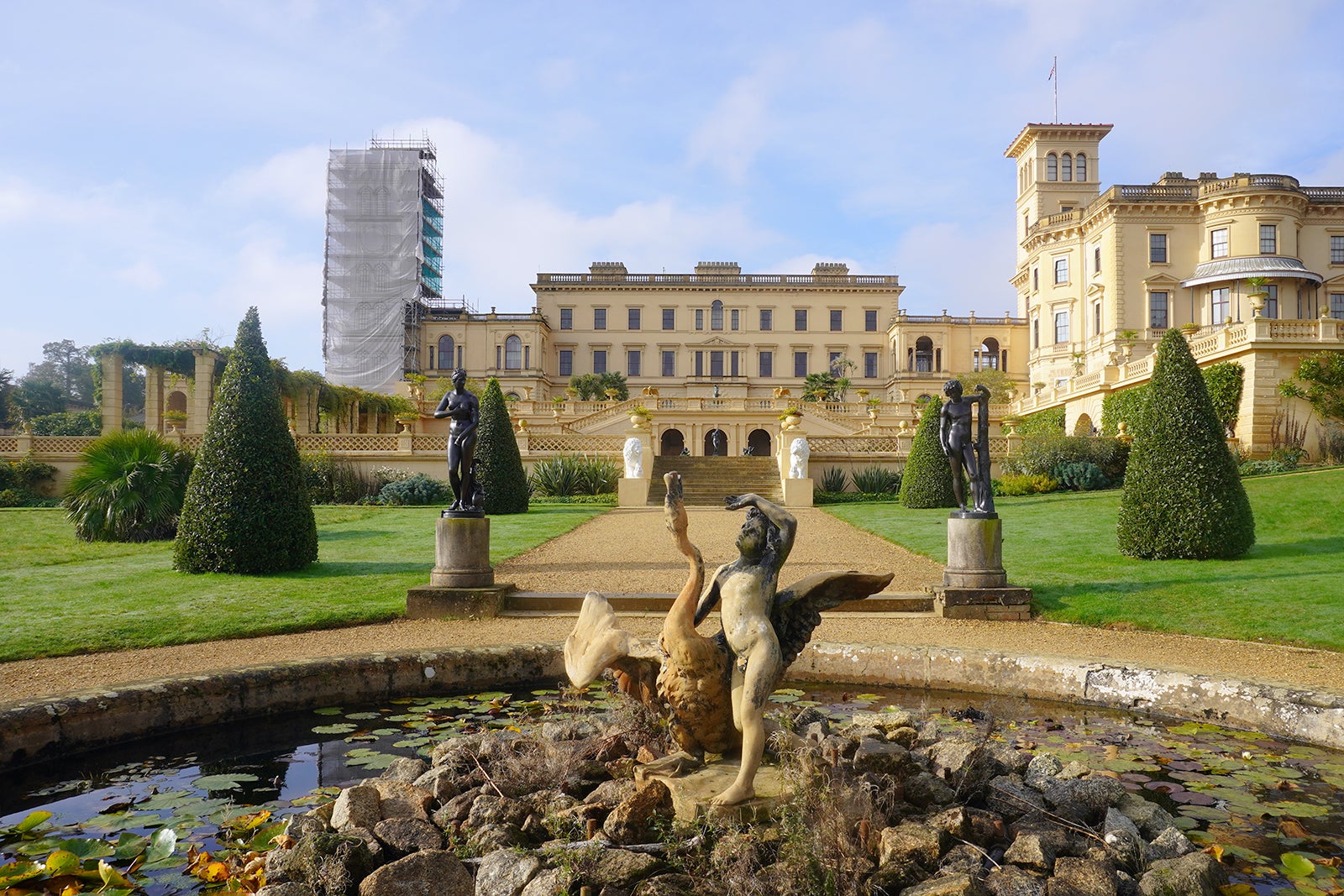 Osborne House
The former royal residence of Queen Victoria and Prince Albert, who spent many summers here with their children. Now owned by English Heritage, you can explore this true witness of a grandiloquent era.
Carisbrooke Castle
A fascinating castle museum that dominates the rolling green hills near Newport. Its colourful history dates back over a thousand years. Climb the battlements for spectacular views of the island.
Fort Victoria
A military settlement built in 1852 on old fortifications that date back to 1525, and now part of a country park of the same name.
Isle of Wight Steam Railways
A well-preserved heritage railway featuring several carriages where you can sit back, relax, and enjoy a 10-mile ride across the island's stunning countryside between Wootton and Havenstreet.
Back to top