10 Mistakes People Make When Visiting Blackpool
What Not to Do in Blackpool on Your 1st Visit
The sorts of mistakes people make when visiting Blackpool are generally not serious enough to ruin your holiday completely. They're more like inconveniences that could come as an unpleasant surprise if you're not prepared for them and, more importantly, you can easily avoid them if you're aware.
Knowing is half the battle when it comes to avoiding disappointment, so we've prepared a list of the most important things to not do in Blackpool on your first visit. It's a good idea to check through them before you get too far into planning your holiday to this popular English seaside resort.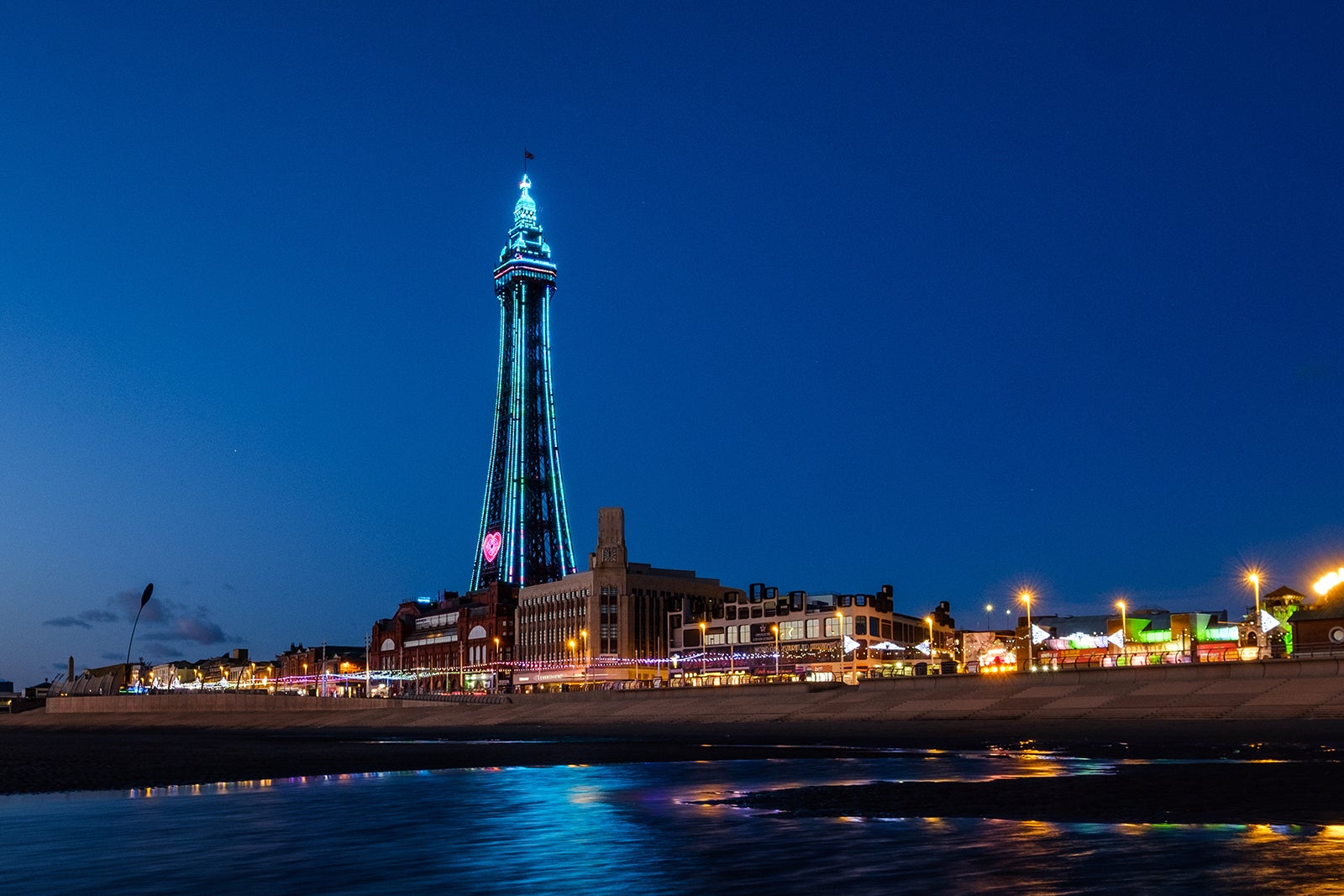 The Blackpool Illuminations have been one of the city's biggest draws since they were first switched on in 1879. They now cover about 6.2 miles of the Promenade with over a million light bulbs. However, their reputation is perhaps a little grander than the reality. If you go expecting extravagant designs and laser light shows, you're going to be a bit disappointed.
Additionally, if you're expecting to see the Illuminations during a summer holiday in Blackpool, you're going to be further disappointed. The lights are only switched on at the end of August or the start of September and remain on until early November, at which point they're swapped for the city's Christmas lights.
Read more
Location: Promenade, Blackpool FY1 5BB, UK
Open: September–November: Monday–Tuesday from 5 pm to 10.30 pm, Wednesday–Sunday from 5 pm to 11 pm
Phone: +44 (0)125 347 8222
2
Not booking attraction tickets in advance
You get better prices and less queuing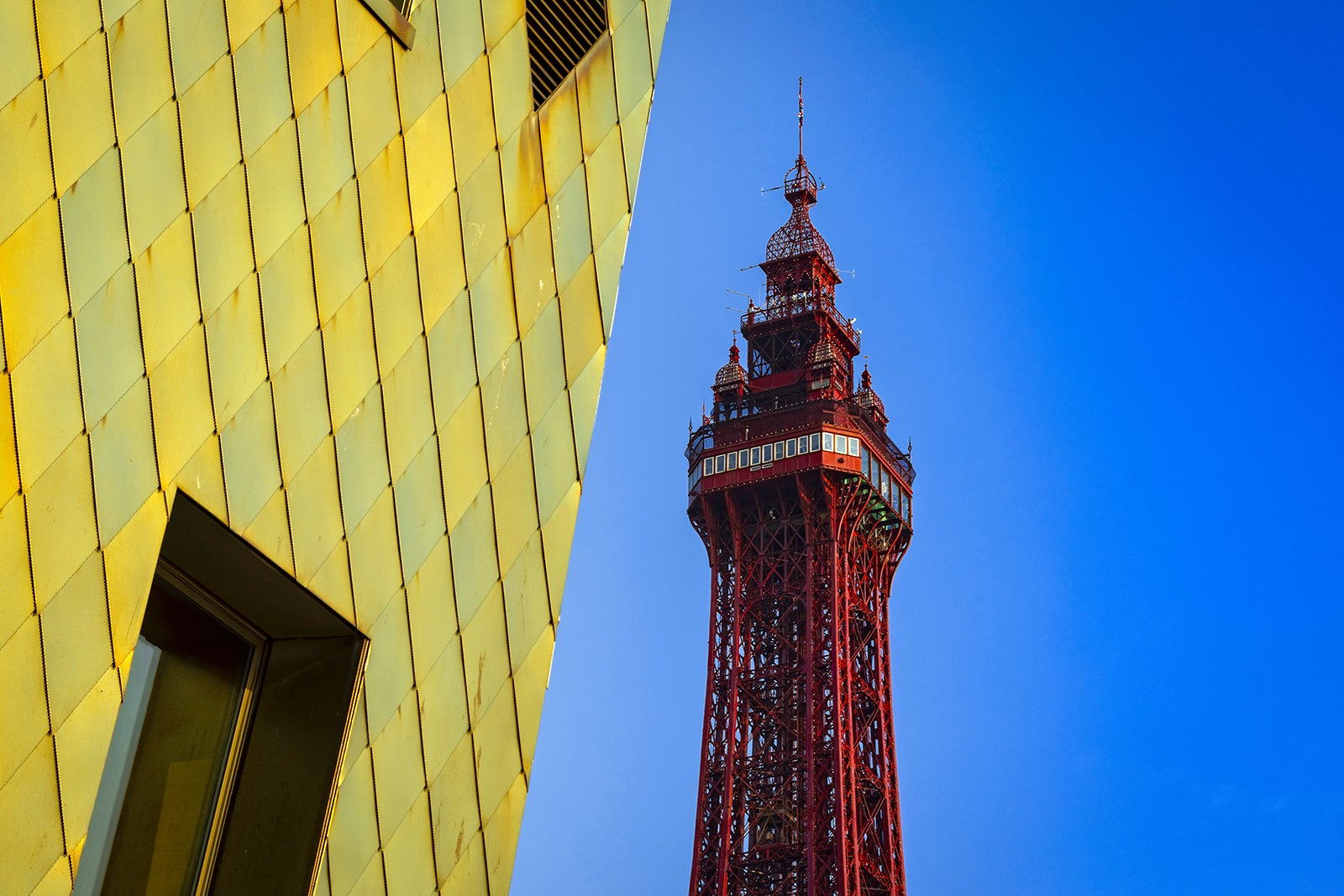 There are a great many things to see and do around Blackpool, but there are also a great many people visiting them. If you're planning to visit the city at a peak time of the year, such as during school holidays, you might find that tickets for things like Blackpool Tower, Madame Tussauds, Blackpool Tower Dungeon and other popular attractions have sold out. Even if they don't, you could find yourself wasting a considerable amount of your holiday time in slow-moving queues.
To avoid missing out, it's best to secure your tickets as far in advance as you can. Once you've decided on a holiday in Blackpool and booked your hotel, start thinking about what you want to visit and when. As an added bonus, advance tickets are generally cheaper than buying your ticket at the door. To find advance tickets, head to the box office or check for deals online.
3
Missing out on the rest of the coastline
And the inland attractions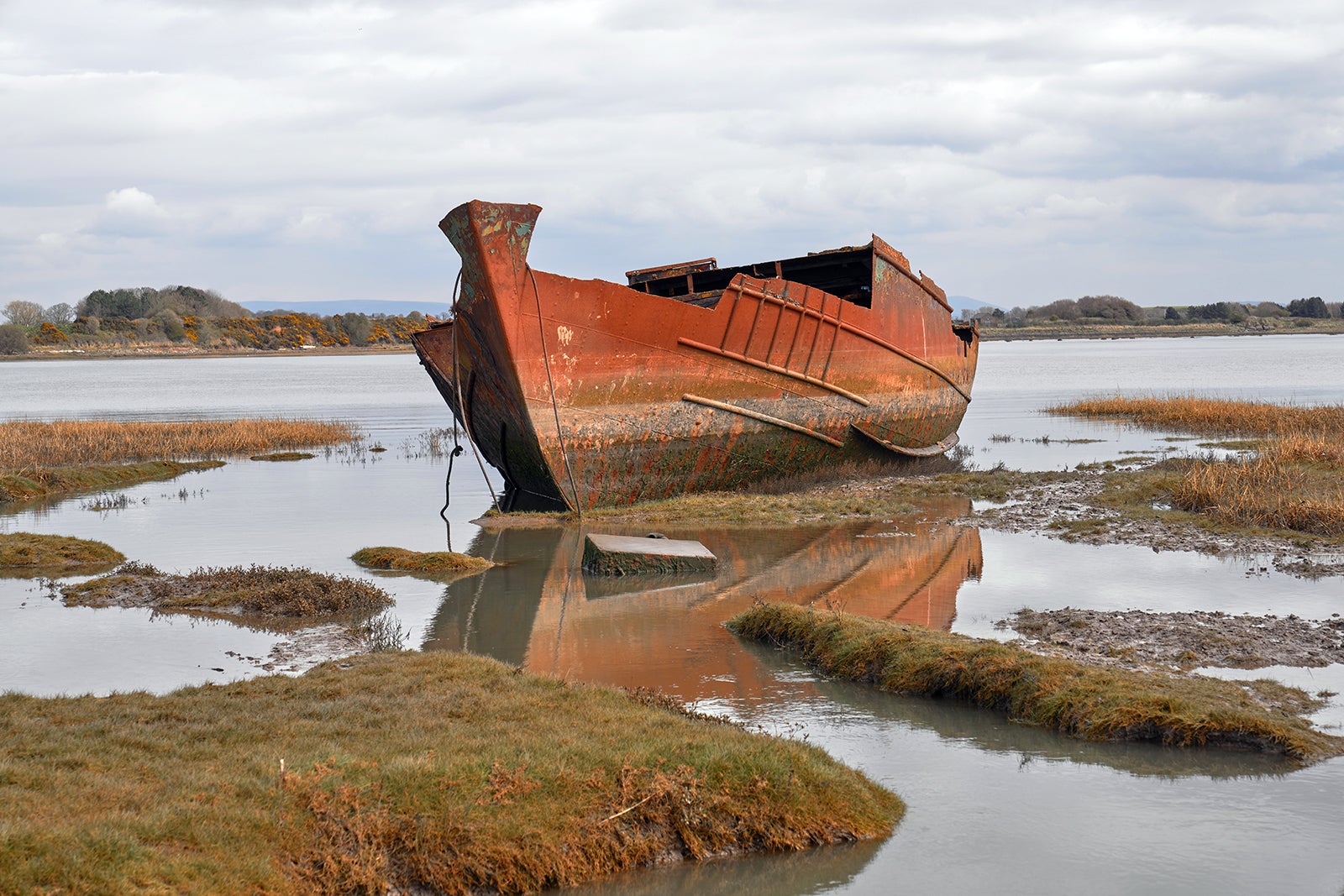 Blackpool is famous for its fantastic beach and seaside attractions, and you should certainly dedicate plenty of your holiday time to enjoying them. However, one of the common mistakes people make when visiting Blackpool is spending their entire time in Blackpool.
Things to do outside of the city include spending some time on the area's other beaches. In some cases, these are just as beautiful as Blackpool's, but significantly less busy. St Anne's Beach, just a few miles to the south, is a perfect example. Alternatively, if you drive a little inland, you can find natural beauty – as well as a bit of peace and quiet – to the north of Blackpool at the Fleetwood Marsh Nature Reserve.
4
Getting carried away in the casinos and arcades
Set a budget and stick to it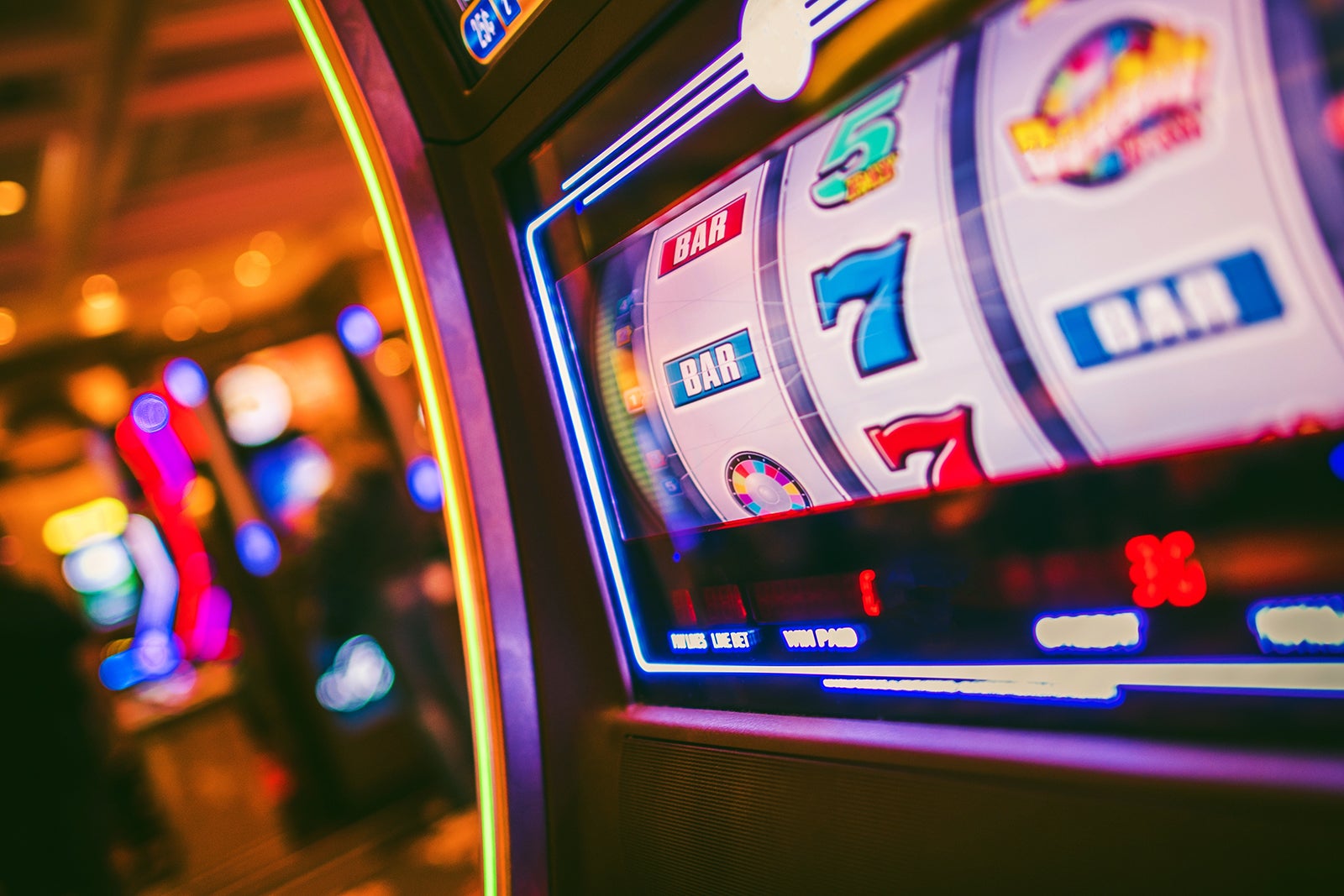 This is almost more general life advice than a travel tip specific to Blackpool, but the fact is that gambling is inherently risky. There's certainly a chance that you'll win big, but there's also a very good chance you could lose big, especially if you keep pouring money into the machines and onto the tables in the hope that your luck will eventually turn.
We're not about to suggest that you avoid the casinos and arcades of Blackpool entirely – they're a big part of the city's nightlife entertainment and can be a lot of fun. However, it's highly recommended that you decide on exactly how much of your holiday budget you're prepared to risk and do not exceed that amount by a single penny. That way, the risk is at least minimised, and you'll be able to afford your rent or mortgage next month.
5
Not bringing a waterproof jacket for a British summer
This is Lancashire, after all!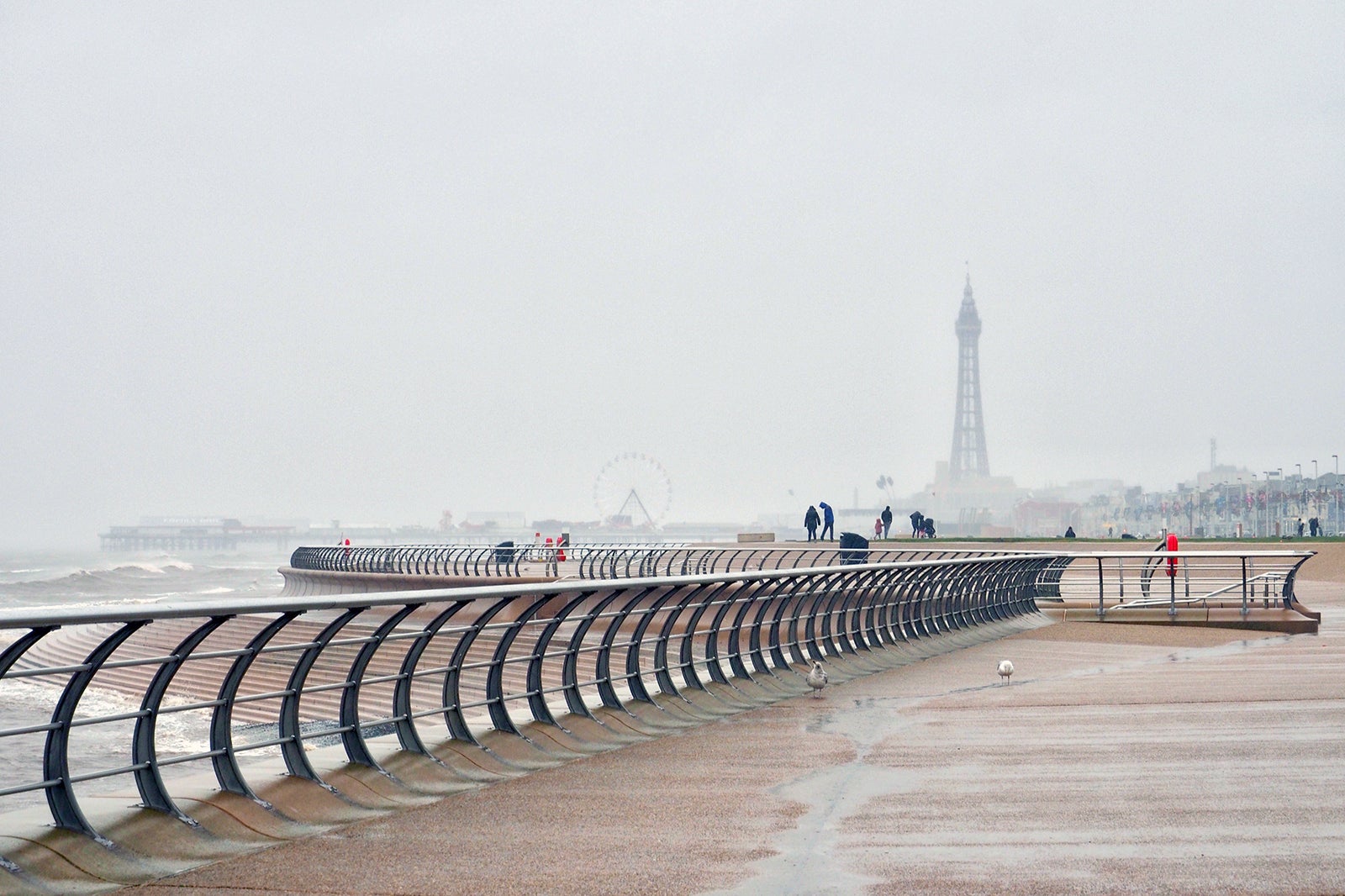 Blackpool is certainly a lovely summer holiday destination, but the fact remains that it is still on the Lancashire coast. This particular shore is noted for being one of the wettest in England, getting a thorough soaking from rain blown in off the Irish Sea on a pretty regular basis.
While you can generally rely on most days being sunny and clear in summer, bringing a lightweight raincoat is a wise precaution for the occasional days when that's not the case. The alternative is to make a dash for some indoor entertainment, such as one of the arcades or museums.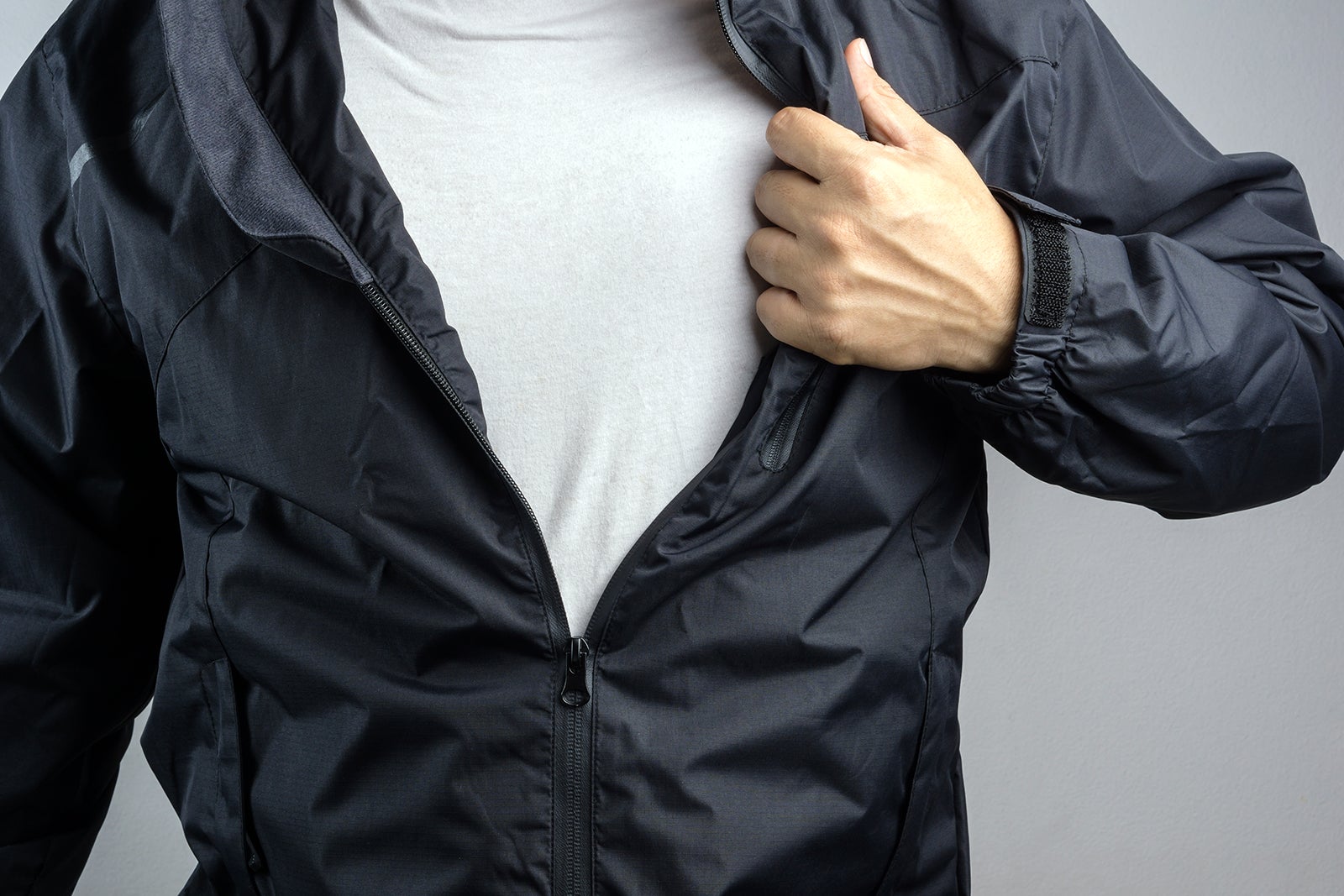 Valhalla, aside from being the afterlife destination for Norse warriors, is also one of the star attractions of Blackpool Pleasure Beach. It's one of the longest indoor dark rides in the world and combines the over 6 minutes of darkness with special effects including fire, snow and water. A lot of water, in fact. So much so that ponchos are available at the entrance.
Since the ponchos are not free, you have a very clear choice if you want to spare yourself the expense – either come prepared or prepare to be soaked. If it's a nice summer day, a splash of water might be a blessing, but if you're determined to stay dry, it's either a coat or skip this ride.
Read more
Location: Blackpool Pleasure Beach, 525 Ocean Boulevard, Blackpool FY4 1EZ, UK
Phone: +44 (0)871 222 1234
7
Planning to have a donkey ride on a Friday
Even donkeys need a day off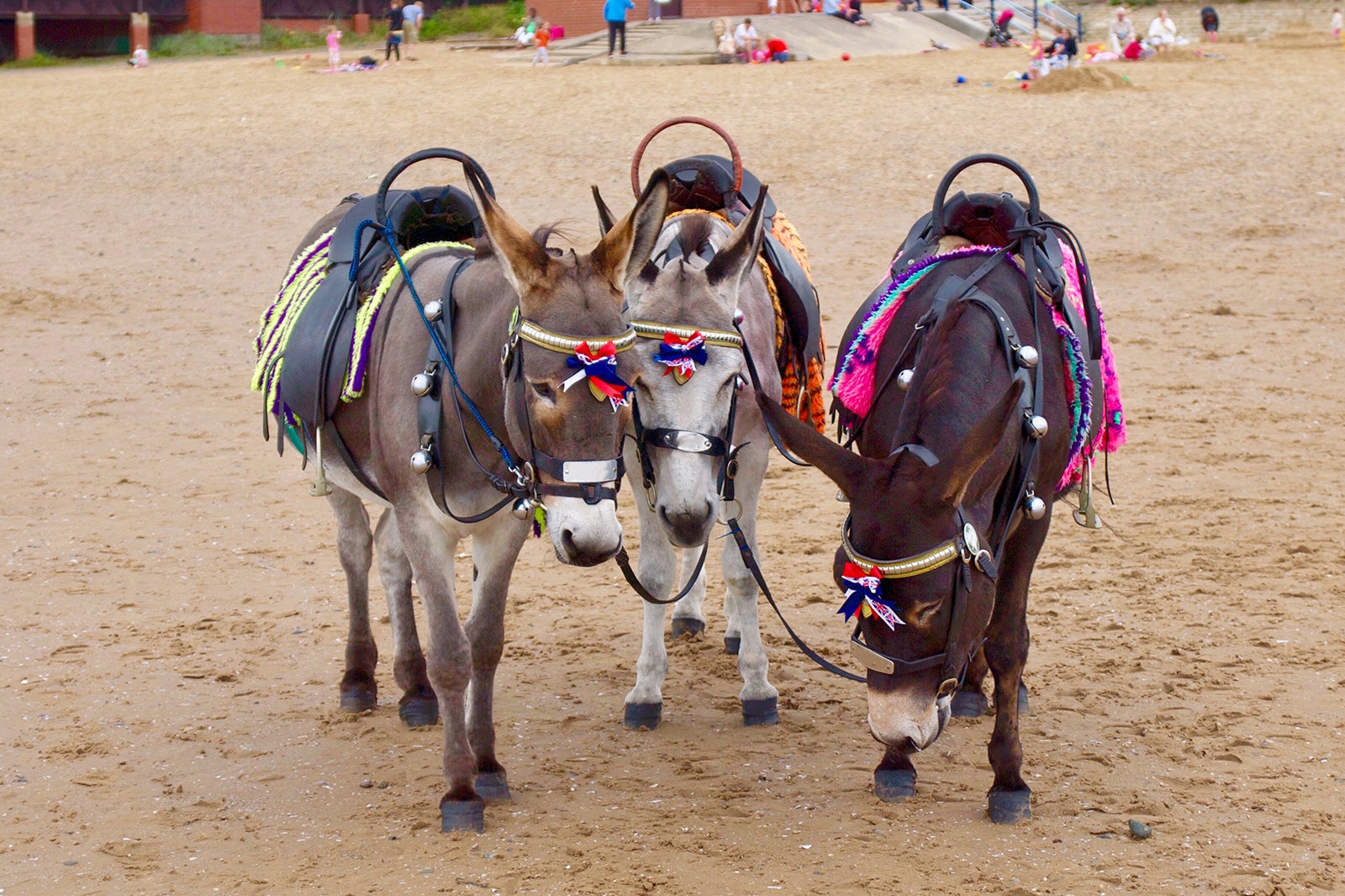 Taking a donkey ride has been a part of the classic British beach holiday since the 1880s. Fortunately, conditions for the donkeys have moved with the times so, while the activity itself might be rooted in tradition, the treatment of the animals is not.
The extent of the improvements is really quite impressive. There are now height and weight restrictions for riders, with the typical limit being about 8 stone (50 kg), putting the maximum age for riders at about 16 years old. They also have a maximum working week of just 48 hours and get Fridays off. So, if you're expecting to go for a ride before the weekend starts, the only place you'll find a donkey is in their well maintained and frequently checked stables.
8
Not getting a Blackpool Resort Pass
You're missing out on massive savings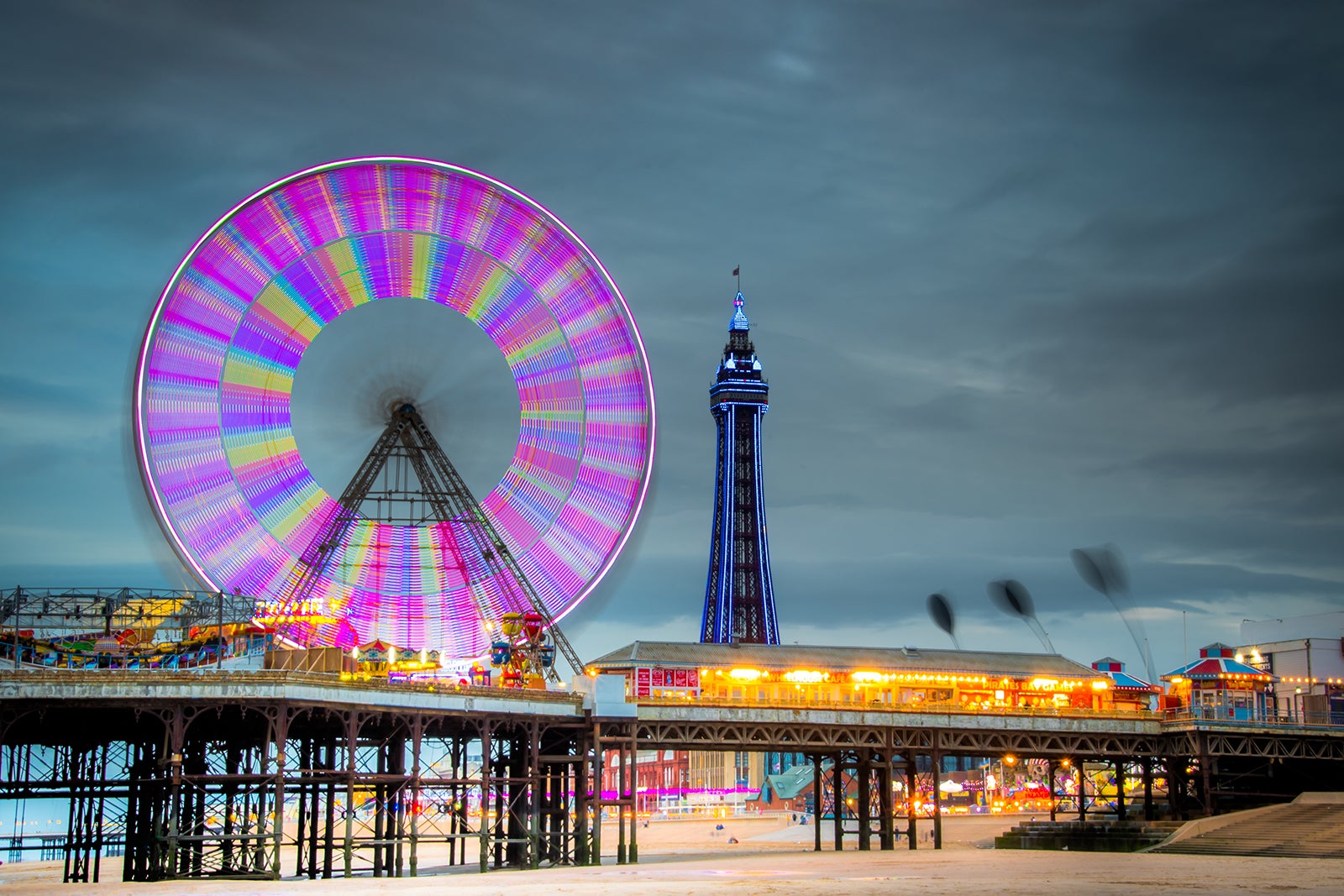 The Blackpool Resort Pass is a great way of saving on some of the city's star attractions. With one ticket, you can get into Blackpool Pleasure Beach, the Blackpool Tower Eye, Madame Tussauds, Blackpool SEA LIFE Centre and the Blackpool Tower Dungeon. There's a second tier of pass that adds further attractions like Sandcastle Waterpark and Blackpool Zoo and you can even customise your pass by adding 'bolt-on' extras.
To get a Blackpool Resort Pass, you will need to order it online and either collect it from the Tourist Information Centre or get it posted to you (at an additional cost). With so many attractions, covered by a single ticket, you can make considerable savings on entrance fees, especially if you're travelling with children.
9
Not being alert for pickpockets in crowded areas
A few basic precautions will keep your belongings safe
Like any popular tourist destination, Blackpool attracts a certain number of unsavoury folks – especially pickpockets. A large and good-natured police presence keeps this threat to a minimum, but they can't be everywhere at once and they can't monitor every single person in a big crowd. That being the case, it's wise to take precautions.
For the most part, it takes only a few very simple measures to keep your belongings safe. Don't put your phone or wallet in your back pocket, keep your handbag fastened shut and carry as few valuables as you can while you're wandering around town, especially in the evenings or if you're planning to go somewhere that attracts big crowds, such as Blackpool Pleasure Beach.
10
Booking a hotel far from the fun
Staying outside of the city centre is a false economy
When it comes to booking a hotel in Blackpool, you might think that it would be wise to stay outside of the city centre, where the prices are somewhat lower. However, this is a false economy – you will end up wasting a lot of your time and money on travelling between your hotel and the star attractions.
Blackpool is quite a compact place and the vast majority of the things to see and do here are packed into a very small area in the middle of the city. It's very easy and enjoyable to get around the major points of interest on foot, so staying close to them makes a lot more sense. It will be cheaper in the long run and will result in a much more enjoyable holiday experience.
Back to top