9 Best Family Restaurants in Hong Kong
Hong Kong's Best Places for Kids to Eat
The best family restaurants in Hong Kong are popular dining spots for entertaining children of all ages. They combine fun, games and adventure, as well as some tasty food to enjoy. We have selected places all over the city, so you will never be too far away from one of these restaurants when your little ones' bellies start rumbling.
As you might expect, theme parks and child-friendly attractions all have restaurants with kids' menus, but you'll soon find that Hong Kong has a whole load of family restaurants for you all to enjoy. Check out the best family restaurants in Hong Kong for everything from Batman burgers to dining with Micky and Minnie Mouse.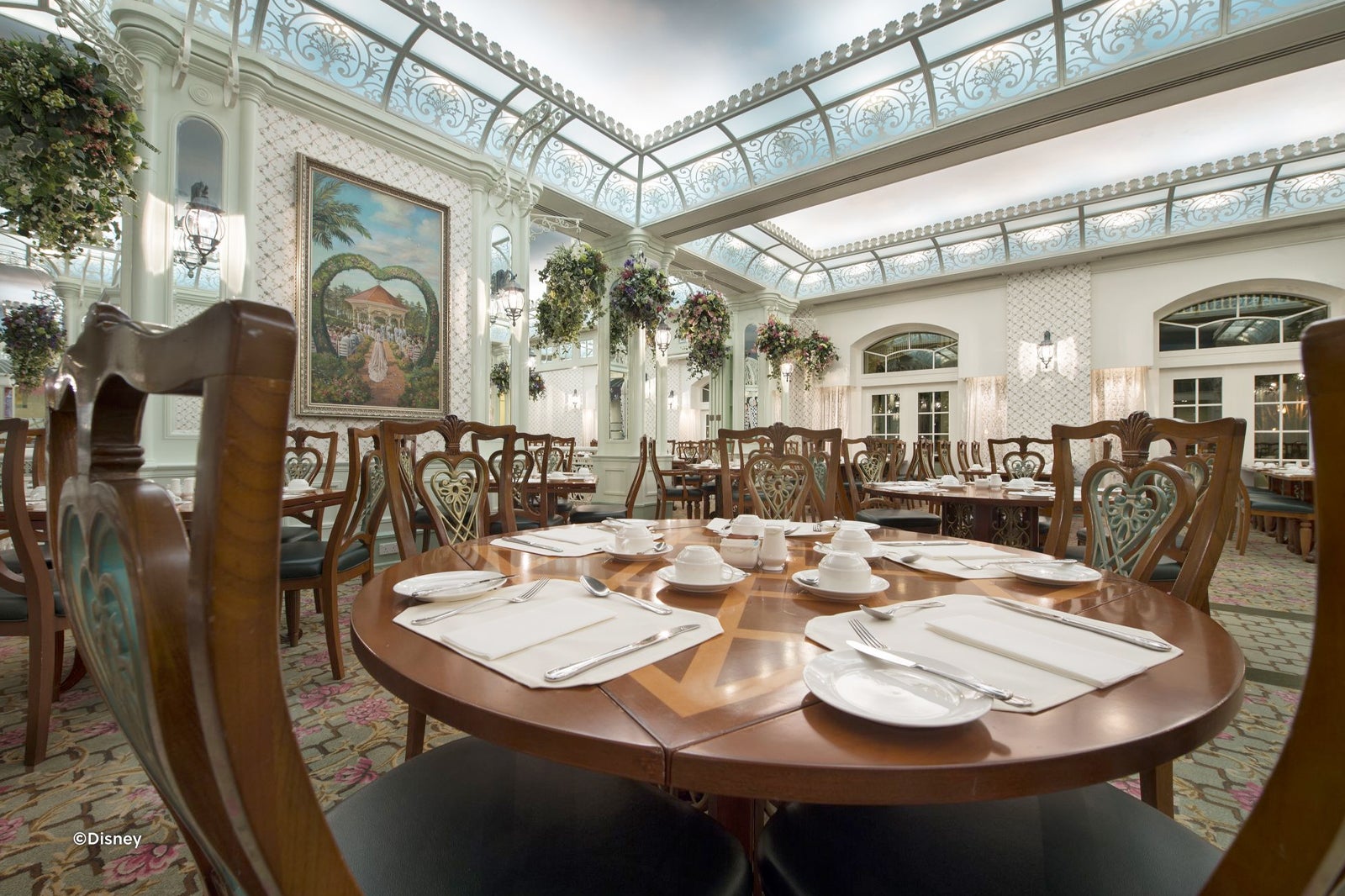 Enchanted Garden Restaurant
Enchanted Garden Restaurant at Hong Kong Disneyland Hotel recreates a Victorian tea parlour and has the added 'wow factor' of introducing Disney characters, who walk through the restaurant to entertain the children. This is a buffet restaurant, and all the food is very well prepared.
You can choose from Chinese, Japanese and western staples – visit in the morning to enjoy an extensive breakfast buffet of artisan breads, dim sum, and its signature Mickey-shaped waffles and pancakes. This family restaurant on Lantau Island is very popular, so it's a good idea to book in advance.
Location: Hong Kong Disneyland Hotel, Hong Kong Disneyland Resort, Lantau Island, Hong Kong
Open: Monday–Friday from 7.30am to 11.30am and from 5.30pm to 10pm, Saturday–Sunday from from 7.30am to 11.30am, 2.45pm to 4.15pm and from 5.30pm to 10pm
Phone: +852 3510 6000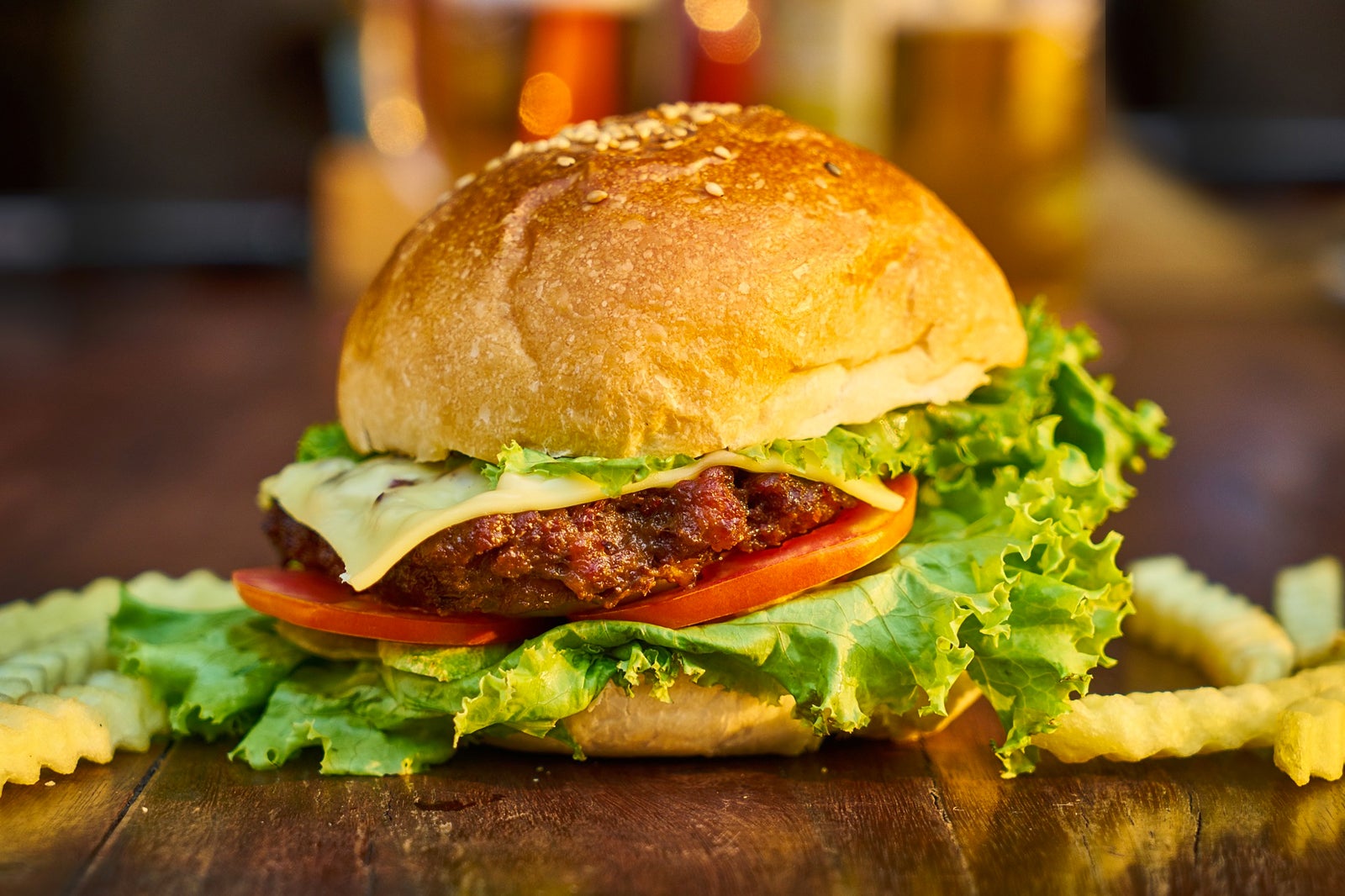 Burger Circus is a nostalgic burger joint in Hong Kong that serves up excellent American dishes like hot wings, burgers, hot dogs and jalapeno poppers, along with devilishly thick milkshakes. The interior recreates a 1950s diner vibe, and it's so well done that it could be a movie set.
After having your fill of a monstrous beef or chicken burger, go for a slice of pie to finish off your meal. As for the shakes, go for the salted caramel milkshake or a classic chocolate. Burger Circus is located on Hollywood Road, about 300 metres southwest of the Central-Mid-Levels Escalators.
Location: 22 Hollywood Road, Central, Hong Kong Island, Hong Kong
Open: Sunday–Wednesday from 11am to 11pm, Thursday–Saturday from 11am to 3am
Phone: +852 2878 7787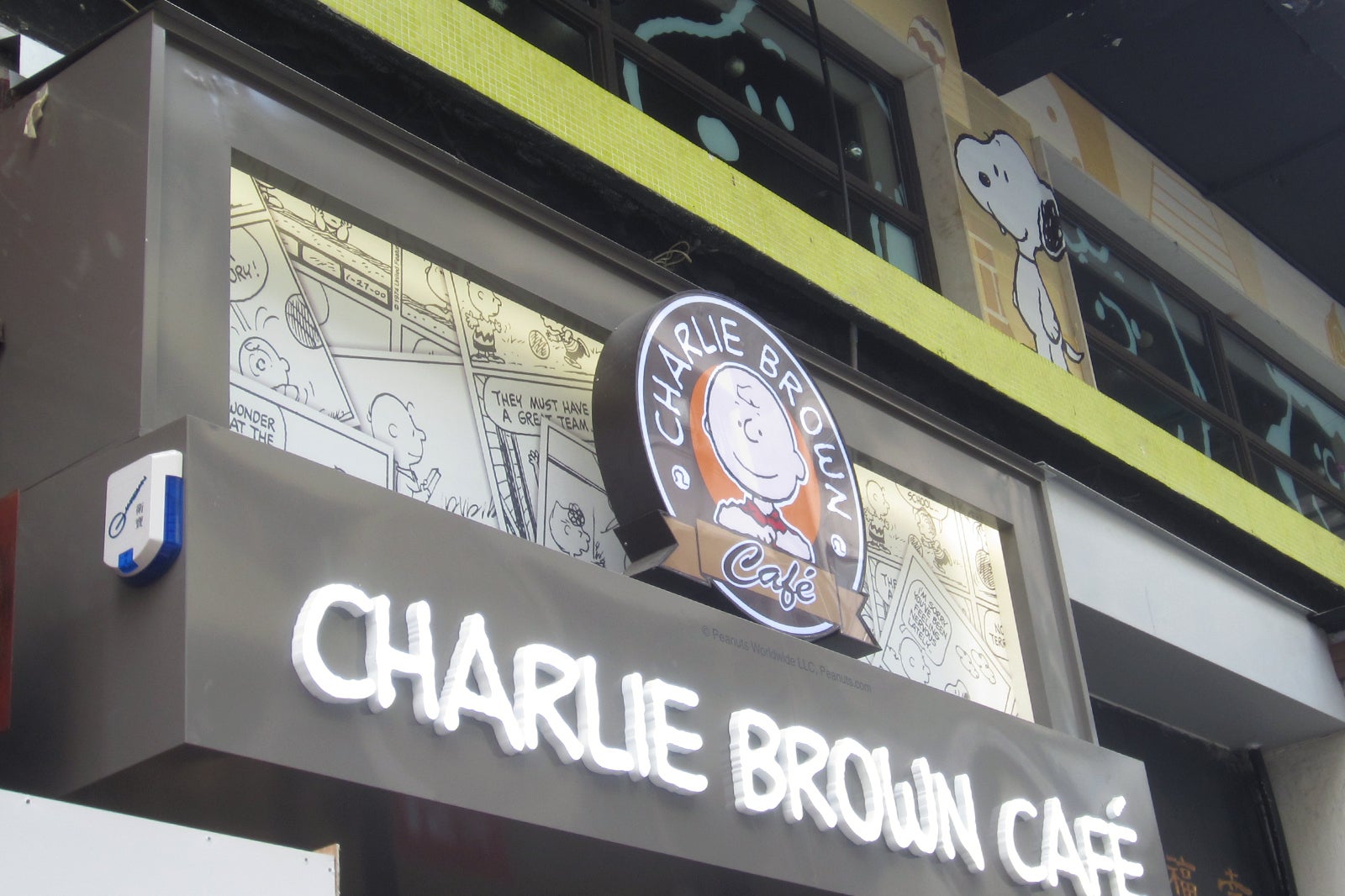 Charlie Brown Café is a 2nd-floor café in downtown Kowloon – just look out for the huge Charlie Brown Café sign. The entire café is filled with oversized Snoopy memorabilia, which makes this a sort of selfie haven. The menu covers kid-friendly offerings like hot dogs, pasta and waffles.
Each dish comes with some cute themed touches. The real highlight is the wide selection of cakes and sweet treats, especially its moon-shaped mango mousse cake (complete with a sleeping Snoopy design).
Location: G/F-1/F, Fortuna House, 58-60 Granville Road, Tsim Sha Tsui, Hong Kong
Open: Monday–Thursday from 9.30am to 10pm, Friday from 9.30am to 10.30pm, Saturday from 9am to 10.30pm, Sunday from 9am to 10pm
Phone: +852 2366 6315
photo by Another Believer (CC BY-SA 4.0) modified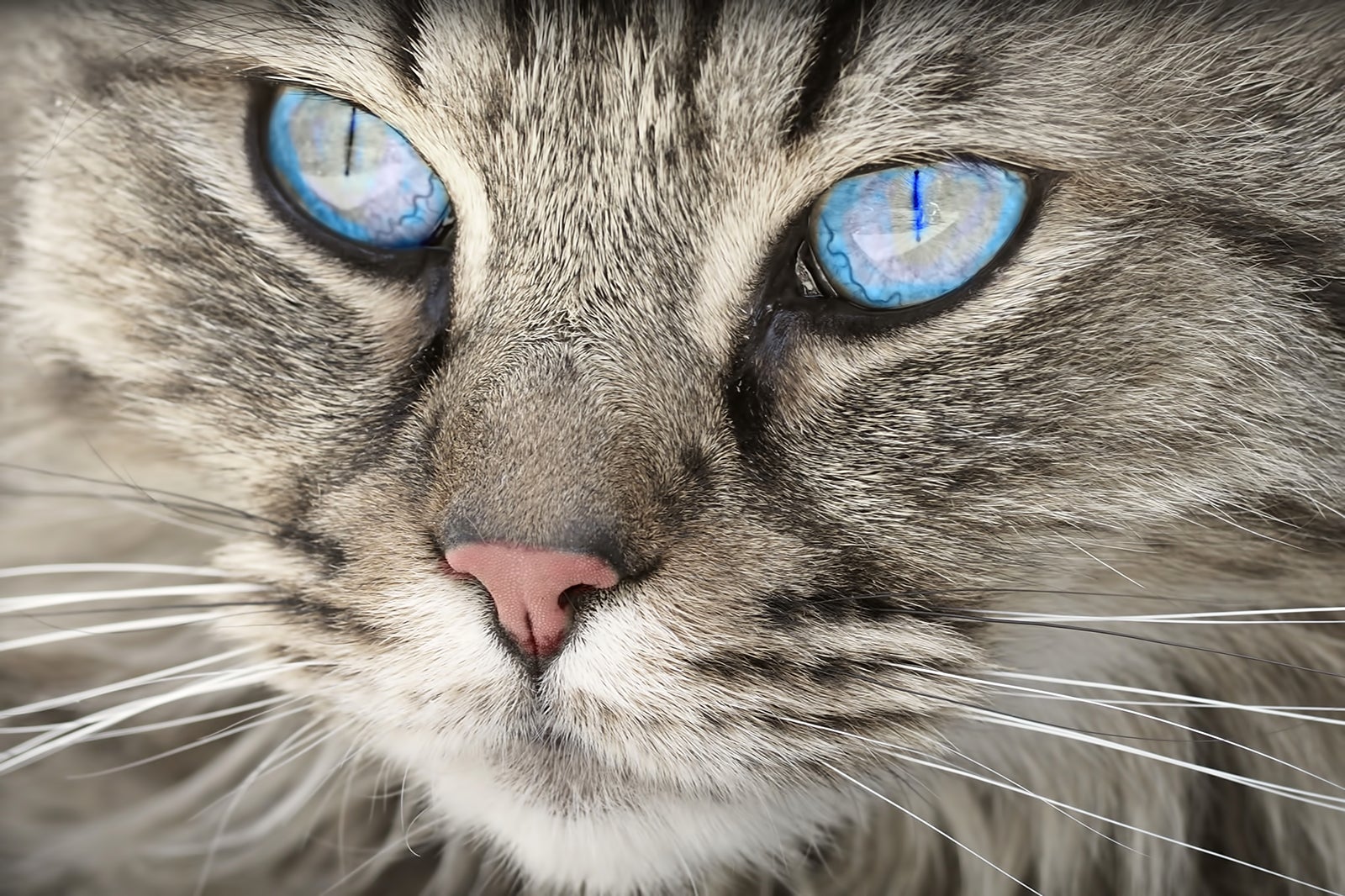 Cat Island Cafe in Causeway Bay is one of the best spots in Hong Kong for a meal with feline friends. Pancakes, pizzas and cute cupcakes are the order of the day, with a range of coffees and teas. The café is quite hard to find, on the 3rd floor of Po Ming Building.
It's a member's only club, but registration can be done on the spot. The kitties' wellbeing is carefully considered, to the point that every guest is given a small booklet containing information about how to interact with the animals.
Location: 3/F, Flat D, Po Ming Building 2-6, Foo Ming Street, Causeway Bay, Hong Kong
Open: Daily from 11am to 9pm
Phone: +852 2710 9953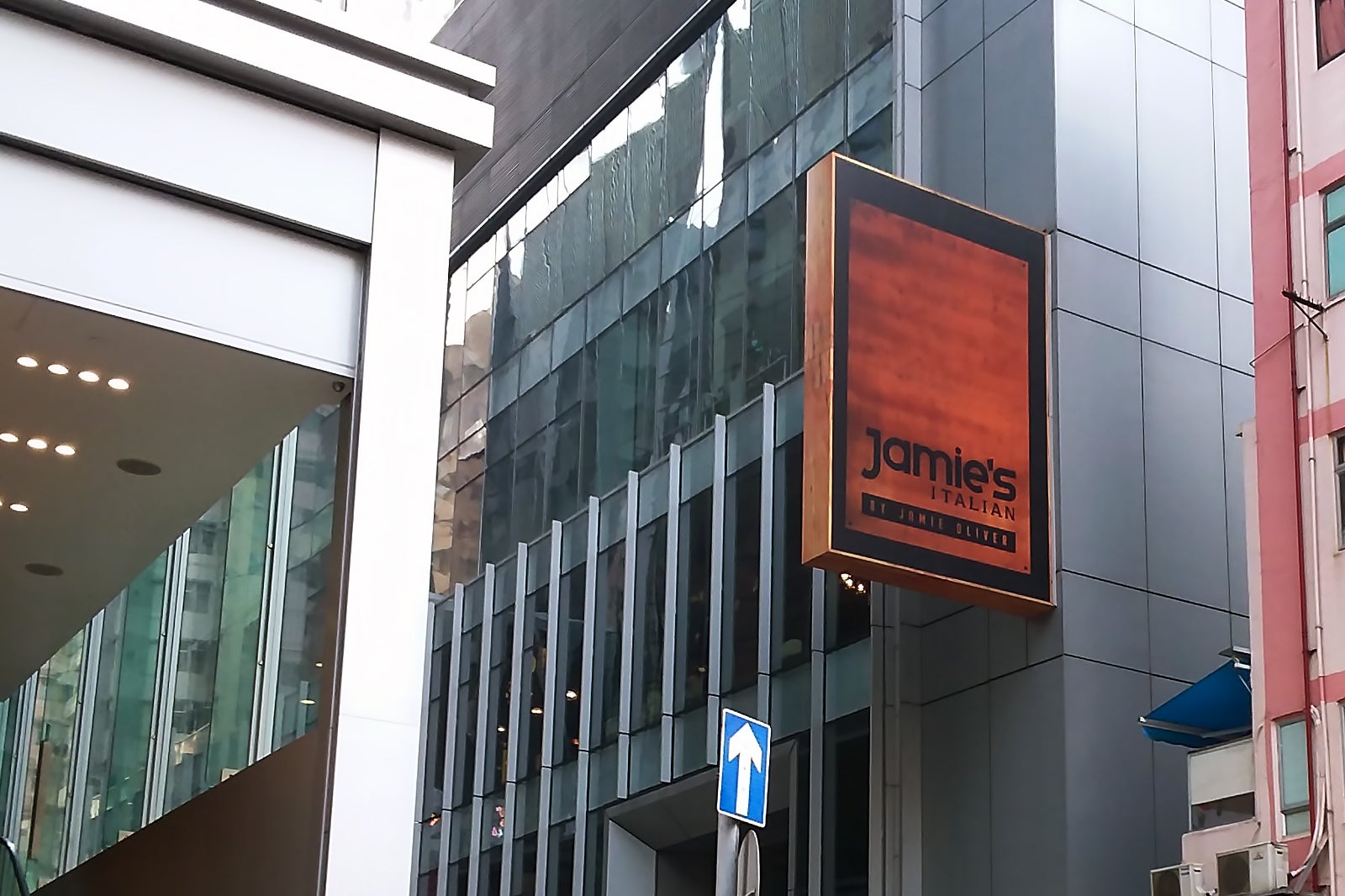 Jamie's Italian Hong Kong
Jamie's Italian Hong Kong is known for its thin-crust pizza, freshly rolled pasta, and some surprisingly good steaks and meat dishes. With 2 separate restaurants in the city state – one on Hong Kong island and another across the harbour in Kowloon – Jamie's Italian makes for a convenient meal as much as a delicious one.
The Causeway Bay branch is just around the corner from Times Square Mall, and is open throughout the day. This British-cum-Italian franchise is usually a huge hit for a family meal in Hong Kong.
Location: 2/F, Soundwill Plaza II- Midtown, 1 Tang Lung Street, Causeway Bay, Hong Kong
Open: Monday–Friday from 12pm to 11pm, Saturday–Sunday from 11am to 11pm
Phone: +852 3958 2222
photo by Liuoshen Hong Kamei (CC BY-SA 4.0) modified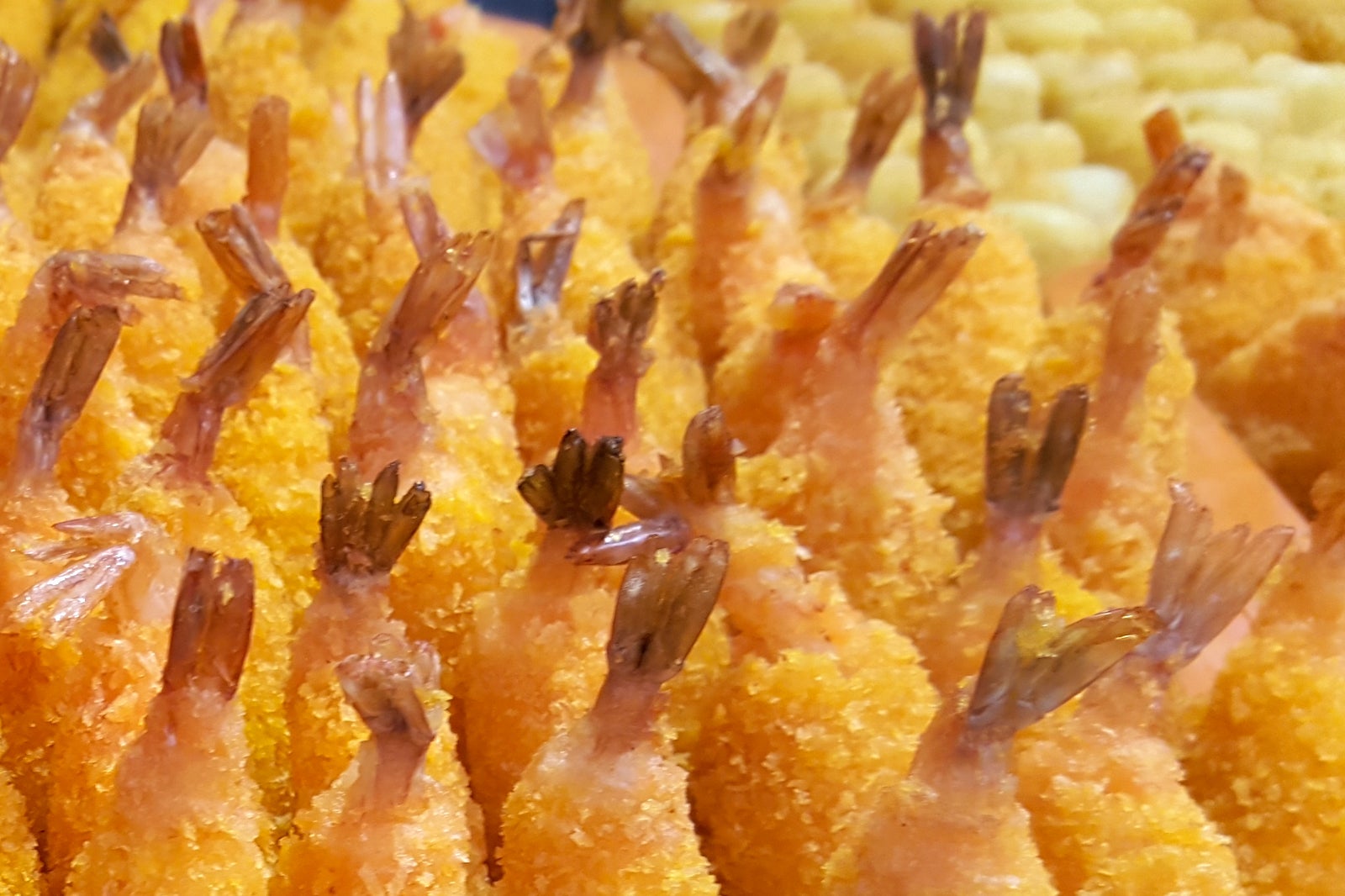 Bubba Gump Shrimp Co., in reference to Tom Hanks' fictional company in the 1994 movie Forrest Gump, is a wildly popular restaurant franchise that serves, unsurprisingly, plenty of seafood – the Cajun shrimp is highly rated – along with American classics such as pork ribs. This themed restaurant is found in The Peak Tower, on top of the city's famous viewpoint.
Location: 304-05, Level 3, The Peak, 100 Peak Road, The Peak, Hong Kong
Open: Daily from 10.30am to 11pm
Phone: +852 2849 2867
Mr Tree has a wide-ranging menu of fast food items and a huge sandpit with slides and toys to entertain toddlers. One of the most popular kid's party destinations in Hong Kong, it can get rather busy, so don't expect a relaxing meal as you will struggle to be heard over the shrieks and screams of all the children having fun.
The restaurant is bright and clean, making this is a great spot for entertaining toddlers in Kowloon. It's easy to find Mr Tree as it's a 15-minute walk of the Cheung Sha Wan MRT station.
Location: 15 Cheung Shun Street, Cheung Sha Wan, Hong Kong
Open: Monday–Friday from 12.30pm to 9.30pm, Saturday–Sunday from 9.30am to 9pm
Phone: +852 3184 0033
9¾ Café, a Harry Potter-themed cafe, will delight any fan of the boy wizard, and has been fitted out with plenty of small touches from the books and movies. Most people come here for a coffee or famed butterbeer, but the cafe has a limited food menu of burgers, salads and brunch items, each named after a character or element from Harry Potter.
To get you in the mood, the candle-shaped lighting and theme tune in the background will have you reciting magic spells in no time.
Location: Shop 404, 4/F Prosper Commercial Building, 9 Yin Chong Street, Mong Kok, Hong Kong
Open: Daily from 2.30pm to 4.30pm and from 6.30pm to 10.30pm
Phone: +852 9432 6555
If you take the family down to Stanley on Hong Kong's southern coast, stop by Stanley Cave for a satisfying meal. It has a deli-style menu of pastries, soups, sandwiches and salads. Located on Stanley Market Road. the restaurant façade stands out as it looks like a cave, which should intrigue many children. Desserts are also highly recommended at Stanley Cave, especially its Nutella crepes.
Location: B/F, 25 Stanley Market Road, Stanley, Hong Kong
Open: Daily from 8am to 7.30pm
Phone: +852 2677 7007