10 Best Things to Do in Belfast
What is Belfast Most Famous For?
The best things to do in Belfast could include learning about shipbuilding, turbulent politics or checking out a vibrant city with great restaurants, tourist attractions, and nightlife. In truth, the capital of Northern Ireland retains all 3 of these alter egos in its charming streets and in the hearts and minds of the friendly locals.
One thing which is rather surprising to many visitors is that parts of the city are separated by large walls. These were erected back in the 1970s when the city was a very different place. Thankfully, these days Belfast is a thriving, multicultural city and this recent history is a fascinating addition to your trip.
What are the best things to do in Belfast?
1
Titanic Belfast
Learn more about the world's most famous shipwreck/love story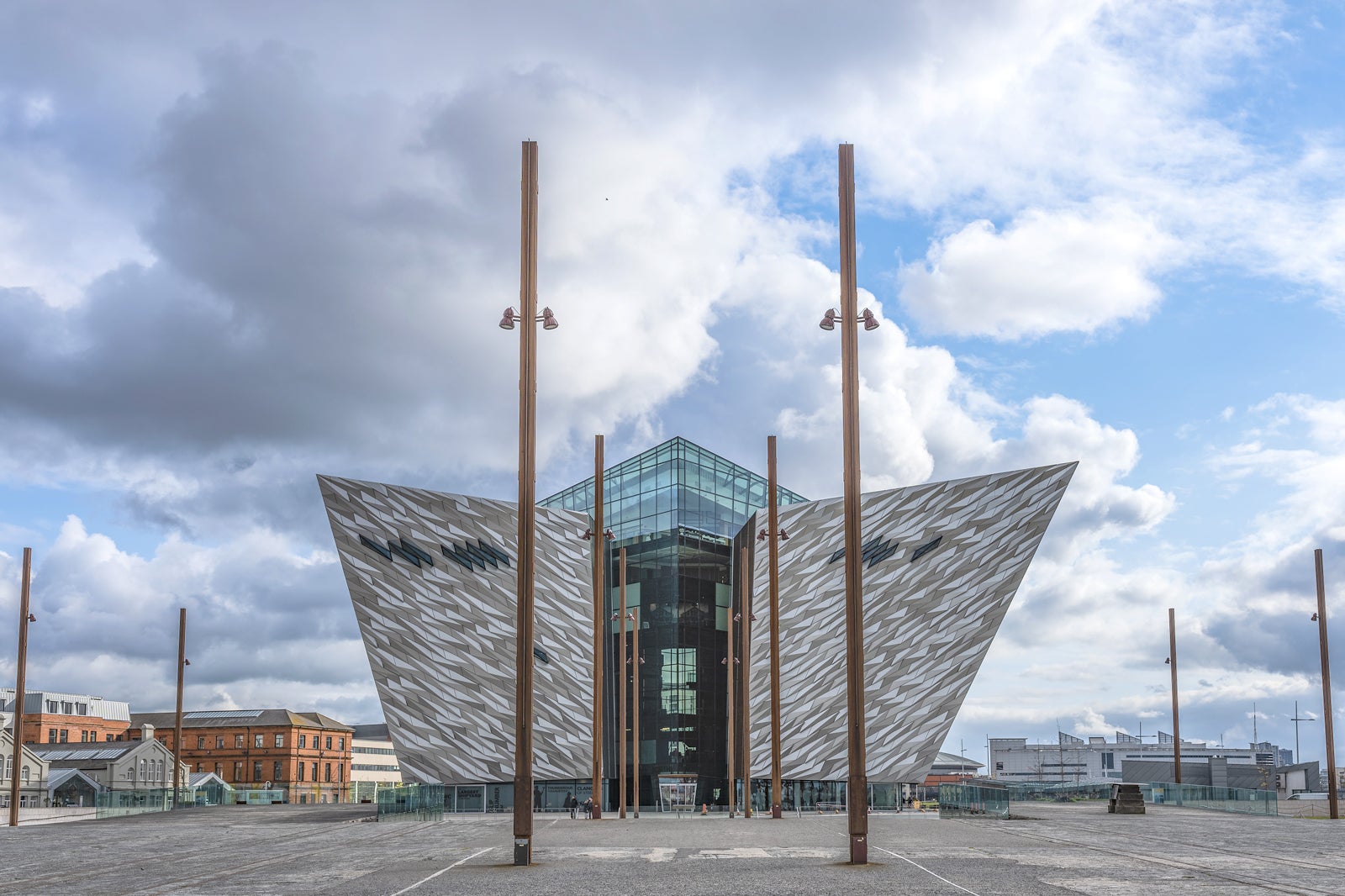 Titanic Belfast is a fascinating museum dedicated to the ill-fated vessel which was the largest ocean liner of its time. She was built in Belfast in the early-20th century and captivated people across the world, both for her size and her promise of luxury. When she sunk on her maiden voyage across the Atlantic, it created a furore. Over 1,500 people perished in the icy waters, and the stories of those on board are told in dramatic detail at this museum in the docklands of Belfast, close to where the ship was originally built. This fascinating museum is one of the best things to do in Belfast and highly recommended.
Location: 1 Olympic Way, Queens Road, Belfast BT3 9EP, UK
Open: Daily from 9 am to 6 pm
Phone: +44 (0)28 9076 6386
2
Belfast City Hall
Tour the magnificent building and check out the Titanic Memorial Gardens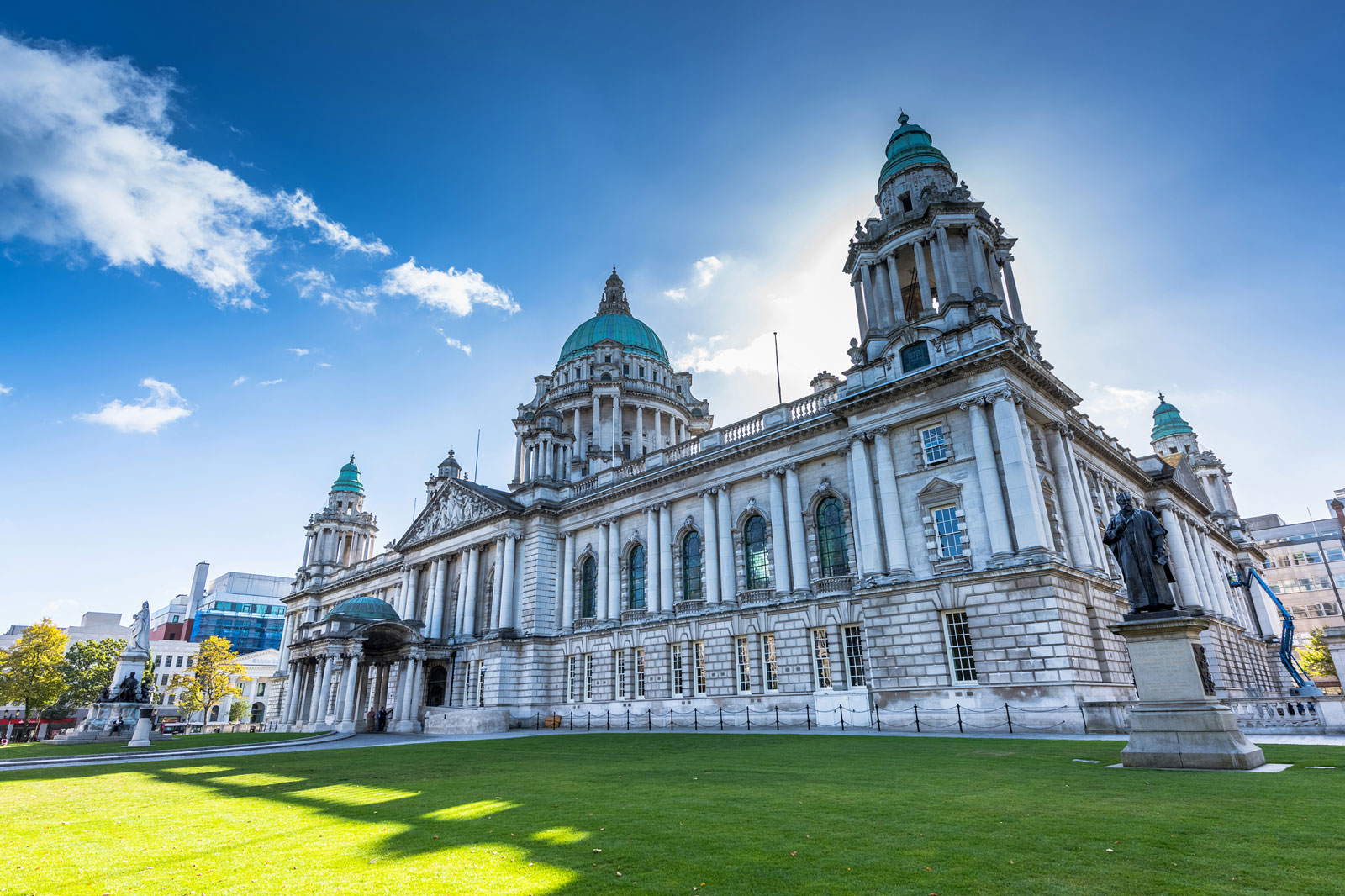 Belfast's City Hall is the city's most impressive landmark, and it's a great place for you to start your day. In the warmer months, you can find cafés and restaurants in Donegall Square in front of the civic building. During the festive season, the whole area is transformed into a winter wonderland, with a Christmas market and decorations.
As well as enjoying the grand building's exterior, you can visit the museum inside City Hall and there are regular tours of the hallowed halls, all for free. The tour lasts 1 hour and you can just turn up and register at reception.
Location: Donegall Square, Belfast BT1 5GS, UK
Open: Monday–Friday from 8.30 am to 5 pm, Saturday from 10 am to 4 pm (closed on Sundays)
Phone: +44 (0)28 9032 0202
3
Cathedral Quarter
Walk the old streets of Belfast and see many beautiful buildings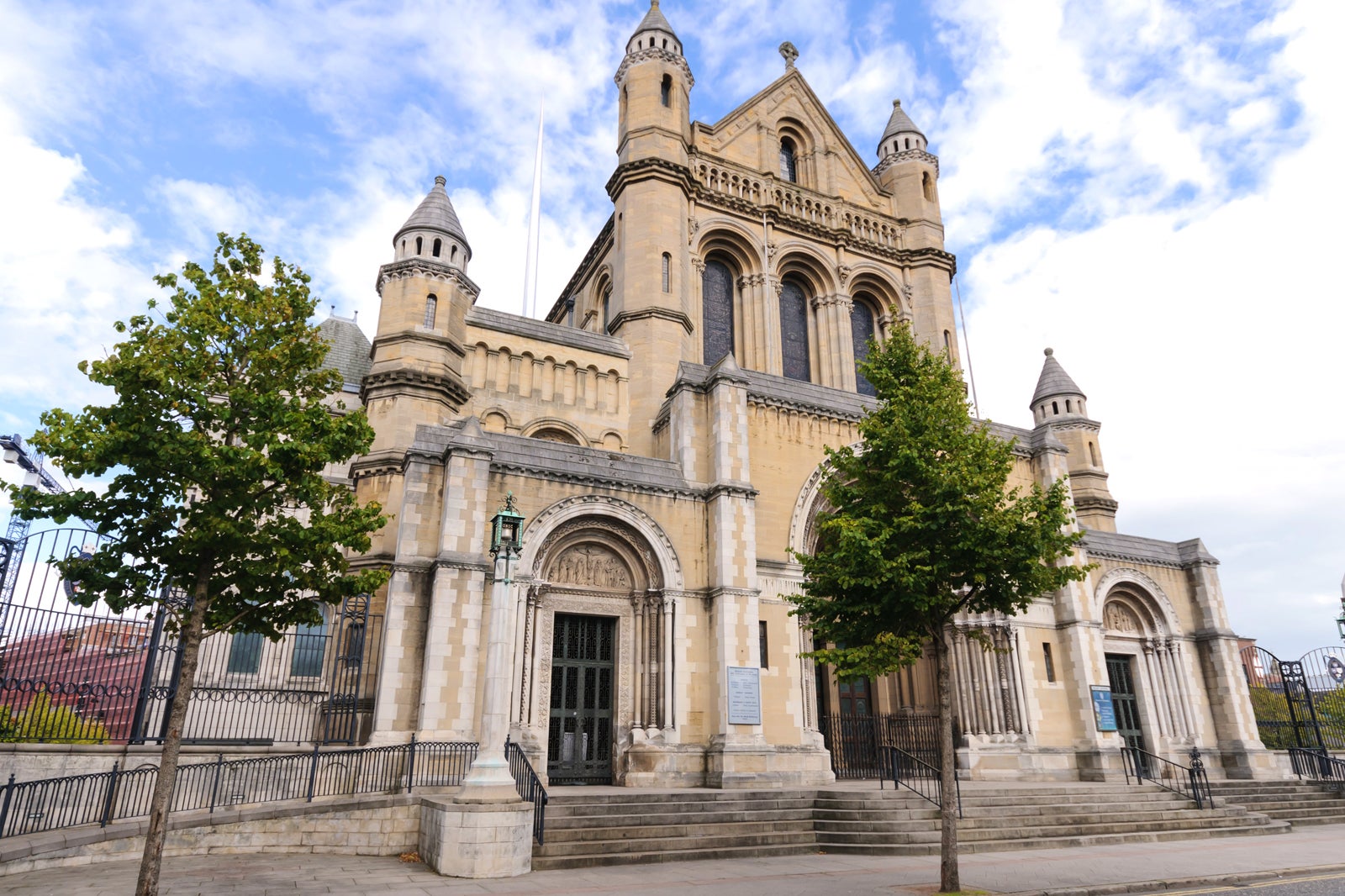 Walking the streets is a great way to soak up the real spirit of a city, and in Belfast, that means heading for the Cathedral Quarter. Top landmarks include St Anne's Cathedral, the Albert Memorial Clock, the Opera House, and several museums, including the powerful Northern Ireland War Memorial Museum. If you get thirsty after all that walking, you should seek out The Duke of York pub on the narrow, cobblestoned Commercial Street.
4
St George's Market
Famed for its fresh fish and weekend craft market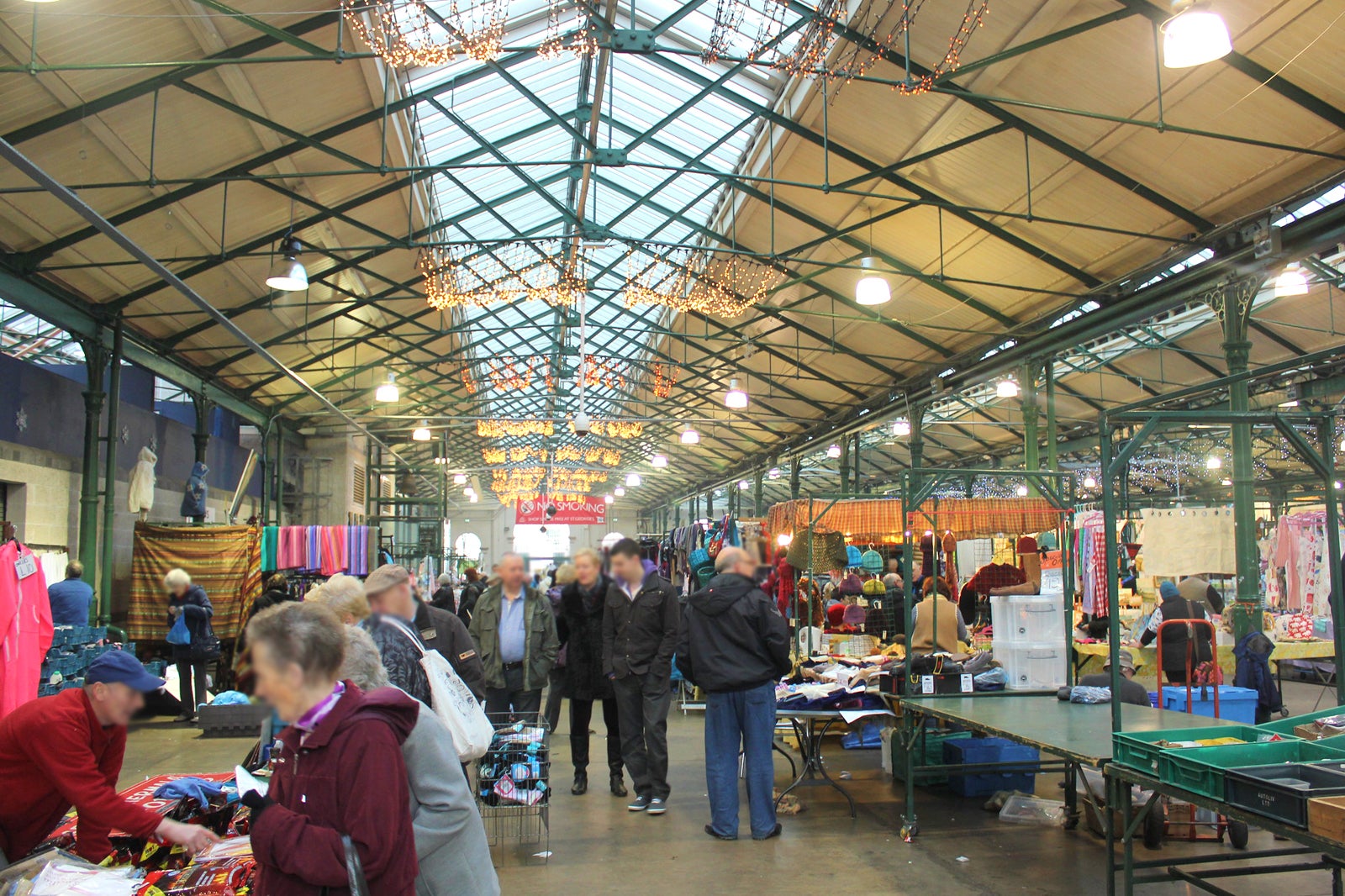 St George's Market is a cherished relic of times gone by in Belfast. You'll find 300 traders here, selling fresh produce, arts and crafts, antiques, and freshly prepared food. It's most fun on Saturdays thanks to live musicians and a festive vibe. The fresh fish section is especially praised, and you should certainly seek out some Irish oysters to try. A free shuttle bus runs from Royal Avenue in the city centre to St George's Market every Saturday from 8am to 3pm.
Location: 12-20 East Bridge St, Belfast BT1 3NQ, UK
Open: Friday from 6 am to 3 pm, Saturday from 9 am to 3 pm, Sunday from 10 am to 4 pm (closed from Tuesdays to Thursdays)
Phone: +44 (0)28 9043 5704
photo by Paul Wilkinson (CC BY 2.0) modified
5
Belfast Castle
One of Belfast's most famous landmarks
Belfast Castle is an important Northern Ireland landmark. Sitting 400 ft above sea level on the slopes of Cave Hill Country Park, this Victorian structure offers unobstructed views of the city and Belfast Lough.
It dates back between 1867 and 1870, atop a fortress that once stood in the same spot in the 12th century. The grounds surrounding Belfast Castle are home to different species of wildlife, including long-eared owls and sparrowhawks. You can find an Adventure Playground, archaeological sites, and ample walking trails. Feeling peckish? Castle Tavern serves a range of pub food and Irish ales.
Location: Antrim Rd, Belfast BT15 5GR, UK
Phone: +44 (0)28 9077 6925
6
CS Lewis Square
See the incredible sculptures based on CS Lewis's literary creations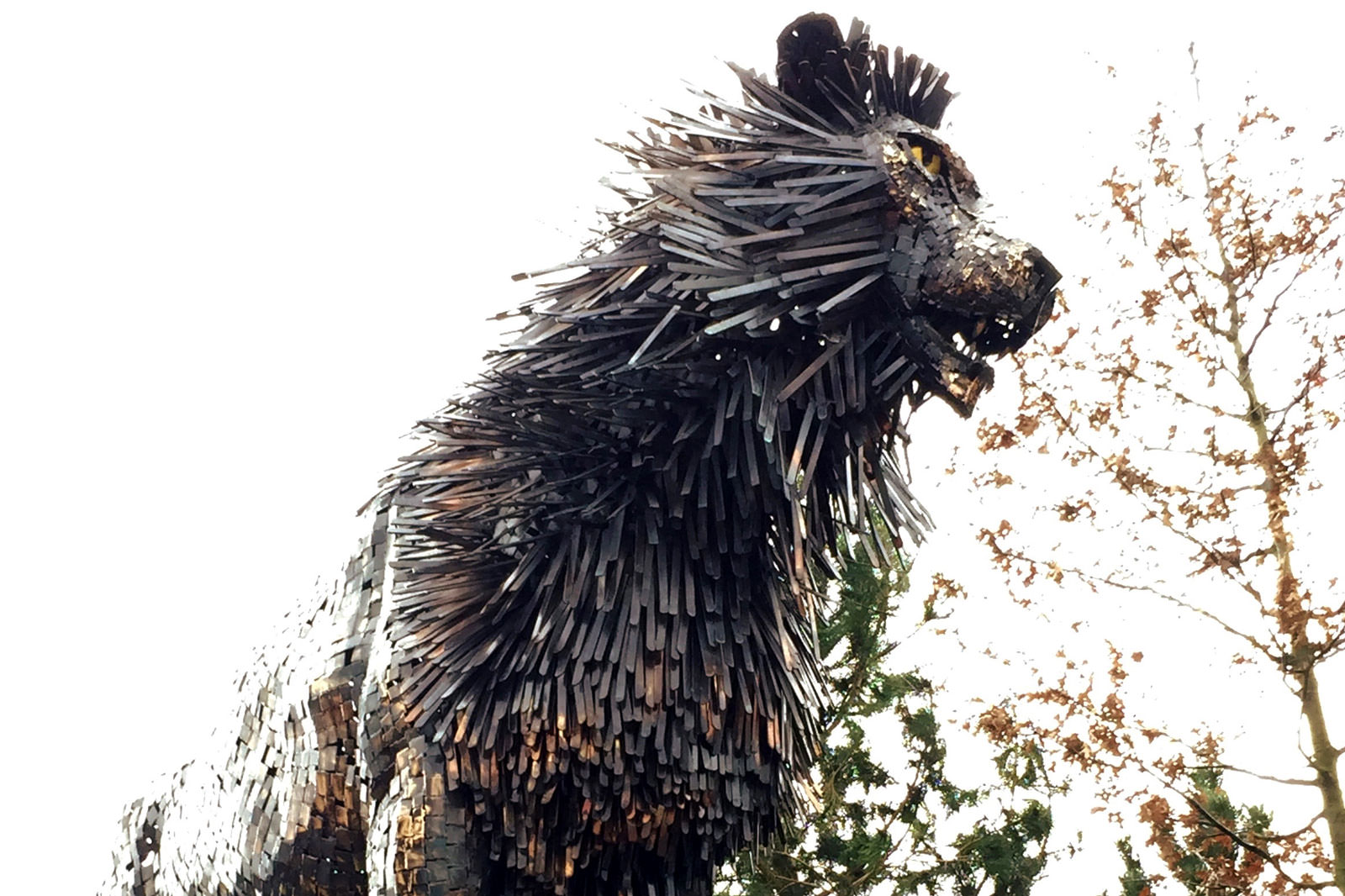 The Chronicles of Narnia is a series of fantasy novels written by Belfast-native CS Lewis in the 1950s. These cherished novels are firm family favourites, and this public square in east Belfast allows you to get photos with many of the characters, such as the White Witch, Mr Tumnus, and Aslan the lion. This public square is next to the East Side Visitor Centre, which has some interesting tourist information and displays. You can walk here from Titanic Quarter train station.
Location: 402 Newtownards Road, Belfast BT4 1HH, UK
Phone: +44 (0)28 9046 3820
photo by Paul Bowman (CC BY 2.0) modified
7
Belfast Botanic Gardens
Enjoy many plants and flowers sourced from every continent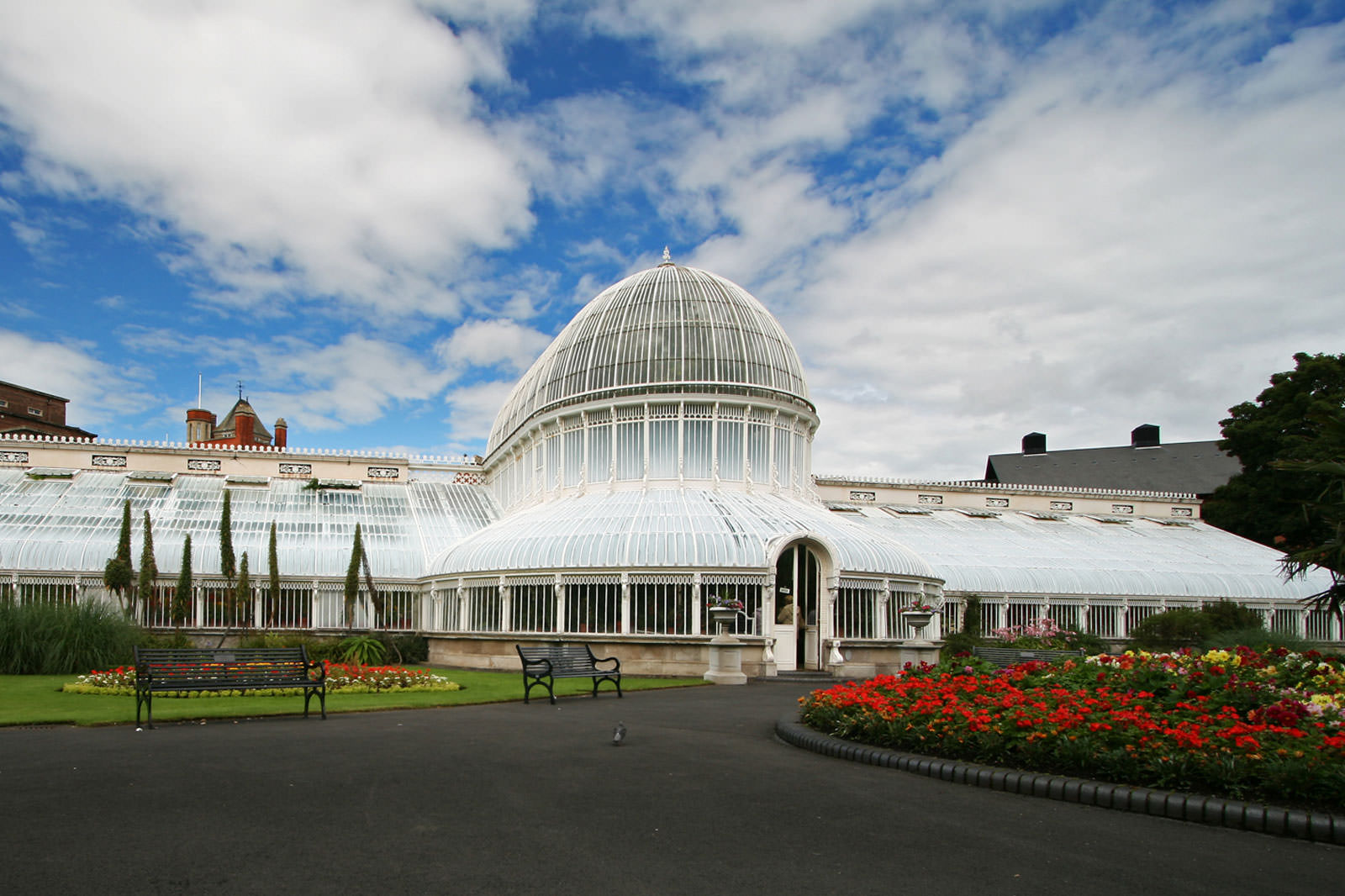 Belfast Botanic Gardens are a fantastic spot for a sunny day in the city. Located next to Queen's University, you'll see many students relaxing on the grass and enjoying the wide range of plants and flowers. Check out the Palm House enclosure with its exotic species from across the world. The Ulster Museum is in the north of the garden.
Location: College Park, Botanic Ave, Belfast BT7 1LP, UK
Open: Daily from 7.30 am to 9 pm
Phone: 44 (0)28 9031 4762
8
Crumlin Road Gaol
A grim reminder of recent troubled times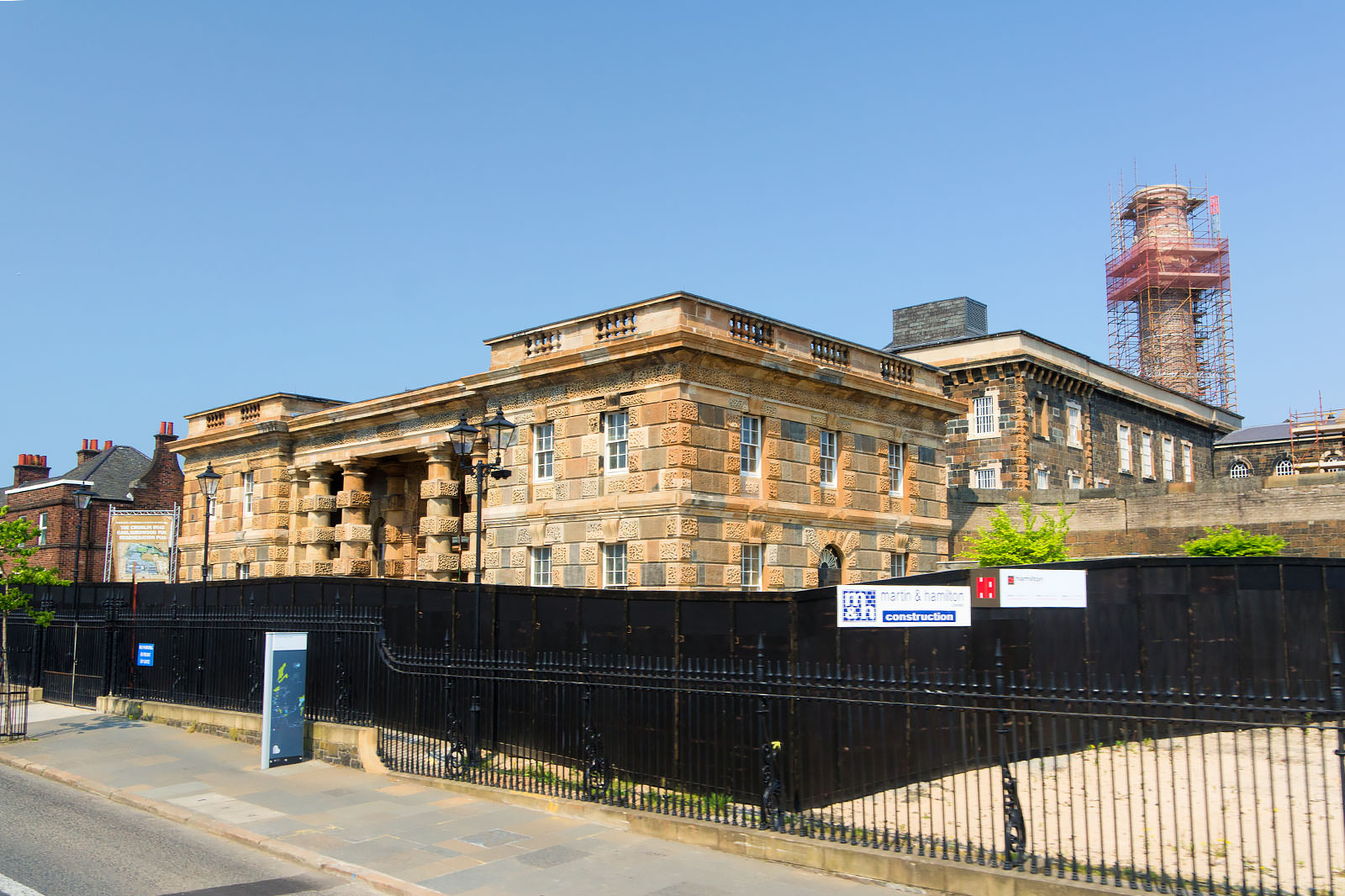 This former jail hosted many of the main protagonists from the infamous Northern Ireland conflict, known locally as The Troubles. The Victorian-era building closed as a jail in 1996 and has been repurposed into a museum documenting the plight of the men who were sent here. The guides are terrific and present facts clearly and without bias. You can also visit the section of the prison where prisoners were once hanged, so it's not recommended for kids.
Location: 53-55 Crumlin Rd, Belfast BT14 6ST, UK
Open: Daily from 10 am to 5 pm
Phone: +44 (0)28 9074 1500
photo by William Murphy (CC BY-SA 2.0) modified
9
Falls Road
Check out famous murals and urban art from Belfast's troubled past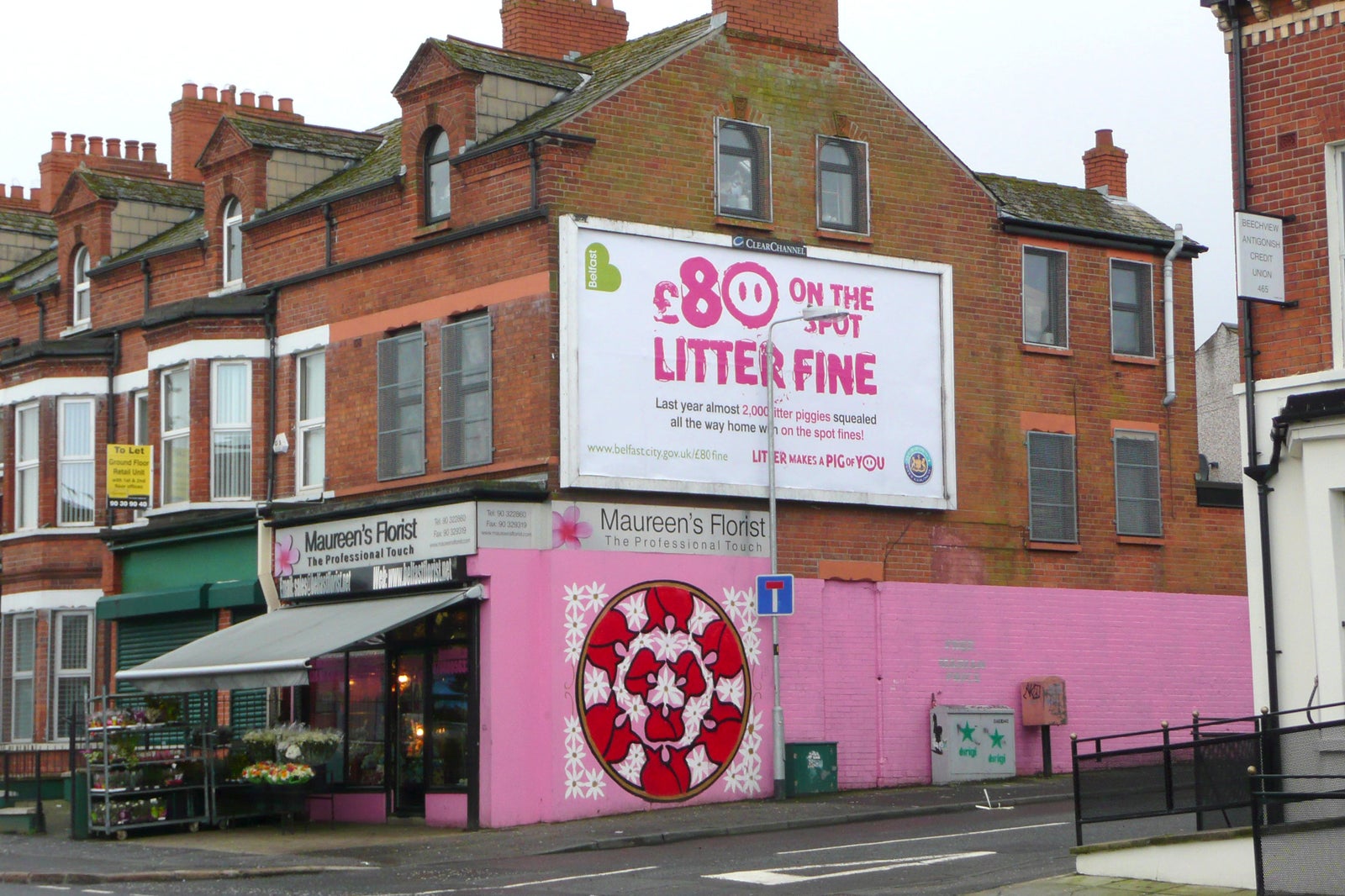 During the political troubles of the 1970s, Belfast was a different place to the thriving multicultural city we see today. These urban art pieces are important remnants from Belfast's troubled past, when the 2 halves of the city were directly opposed about the sovereignty of Northern Ireland. The ongoing conflict was between the mainly Protestant unionists who wanted to remain part of the UK, and the mainly Catholic nationalists who wanted a united Ireland.
The best place to see these important artistic expressions is along the Falls Road, a short drive west of the city centre. You can take the 10-minute taxi ride there or book a guided tour with an experienced guide to give context to the art you see.
Location: Belfast BT12 4PY, UK
photo by Metro Centric (CC BY 2.0) modified
10
Belfast pubs
Listen to the live band and make new friends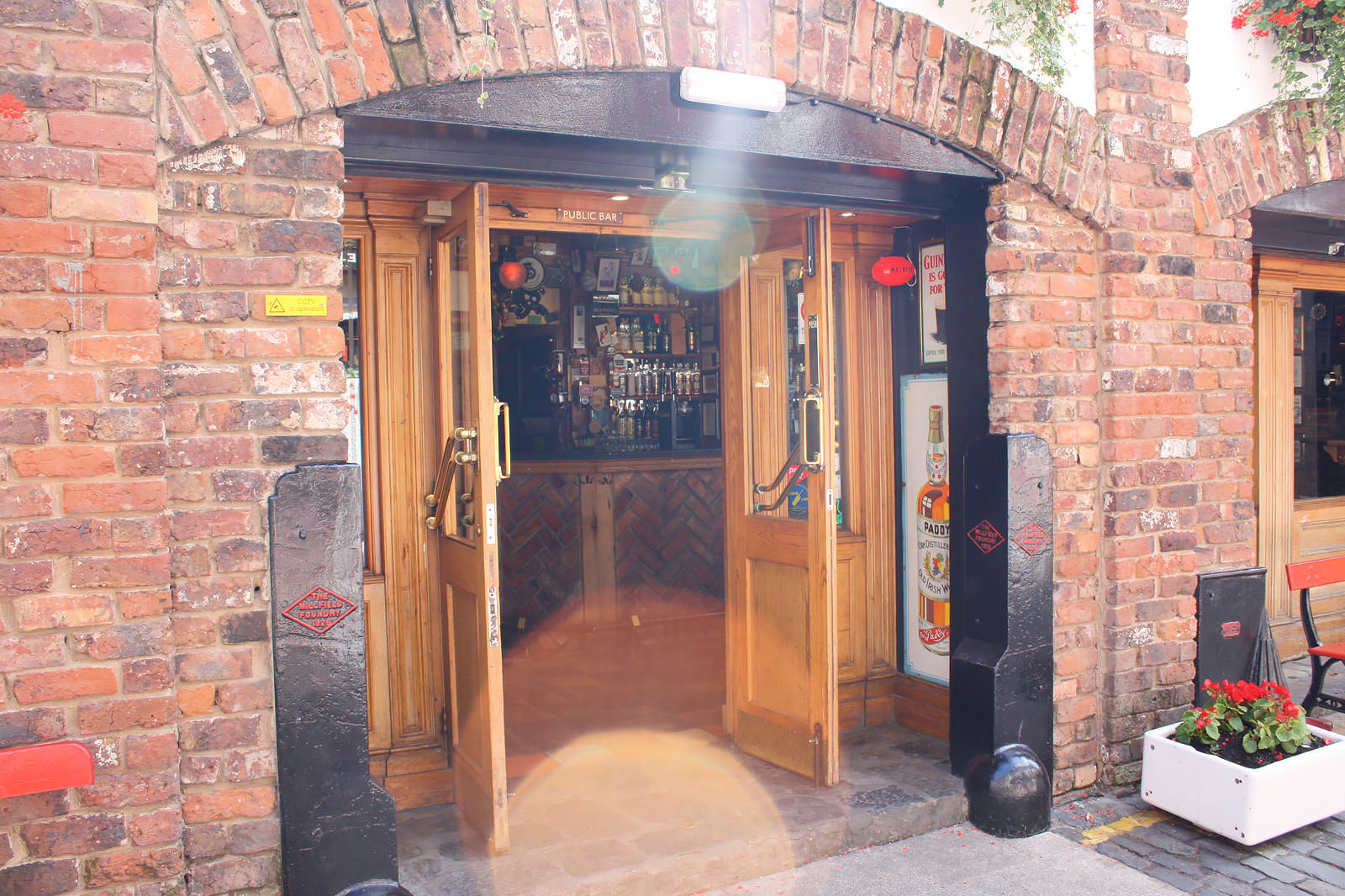 Belfast pubs are a cultural experience not to be missed. Many of the city's best local pubs have live music, great food, and a range of Irish beers and whiskies. Head to the Cathedral Quarter for a nice selection of bars and pubs to choose from, many of which have been serving 'a drop o' the black stuff' for centuries. Recommended pubs include The Dirty Onion, Duke of York and The John Hewitt Bar.
photo by Ardfern (CC BY-SA 3.0) modified
Back to top