10 Best Things to Do on the Isle of Skye
What is the Isle of Skye Famous For?
The Isle of Skye is a magical destination of misty, mountainous landscapes and miles of rugged coastline to explore. Scotland's largest island is home to some incredibly photogenic sights from the towering rocks of the Old Man of Storr to ancient castles to the shimmering Fairy Pools.
Search for seals and puffins on a boat cruise, take a stroll along a rocky beach surrounded by steep cliffs, or just wander along Skye's many enchanting trails to soak up the island's spectacular scenery. Brush off your best walking shoes and read on to find out the best things to do on the Isle of Skye.
1
Old Man of Storr
Seen in the 2012 Ridley Scott movie 'Prometheus'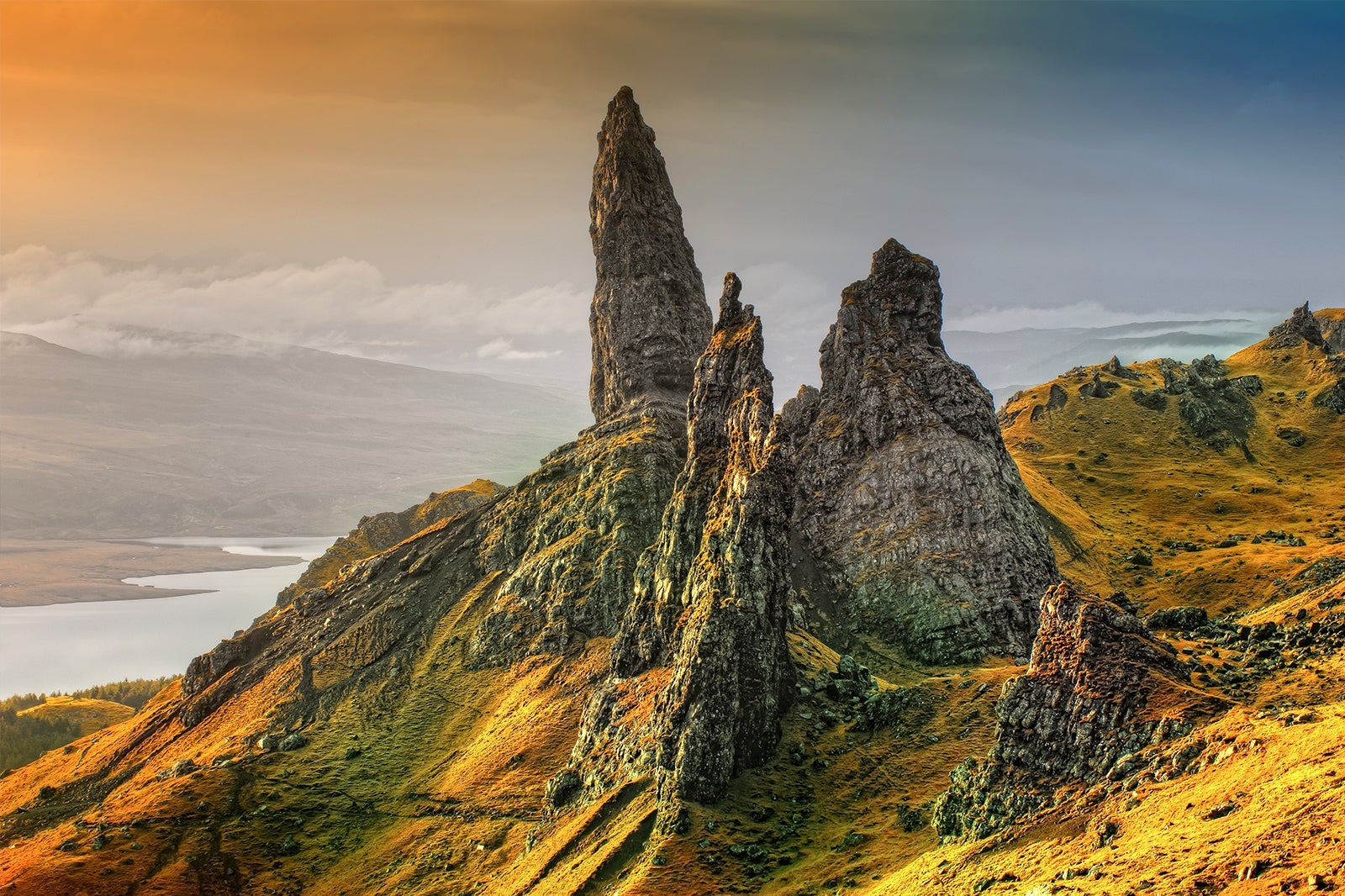 Found about 6 miles from the village of Portree, the Old Man of Storr is an ancient rock formation of unearthly beauty set atop Trotternish Ridge – one of Skye's most iconic sights. Legend has it that the towering rocks are the partially uncovered remains of a giant who lived on the ridge long ago.
A hike up and down the Storr takes an hour and a half, along a trail leading through grassland up to the rocks, with panoramic views of the spectacular landscape and sea. The path gets rougher and steeper as it approaches the rocks, so be sure to wear sturdy shoes and walk with care.
2
Fairy Pools
Found near the village of Carbost
Just as their name suggests, the Fairy Pools are a magical place with a series of vivid blue rock pools and waterfalls on the pristine River Brittle. Expect to navigate some river crossings and stony paths along the 1.5-mile trail to the first waterfall, where you'll also enjoy great views of the Black Cuillins.
The Fairy Pools are open and free to visit, and as such, they're extremely popular throughout the warmer months. To avoid the crowds, try visiting in spring or autumn instead of the busy summer period or go early in the morning. The pools are usually icy cold, so bring along a wetsuit if you're keen for a swim.
photo by Robbie Shade (CC BY 2.0) modified
3
Talisker Beach
Tranquil sands and dramatic views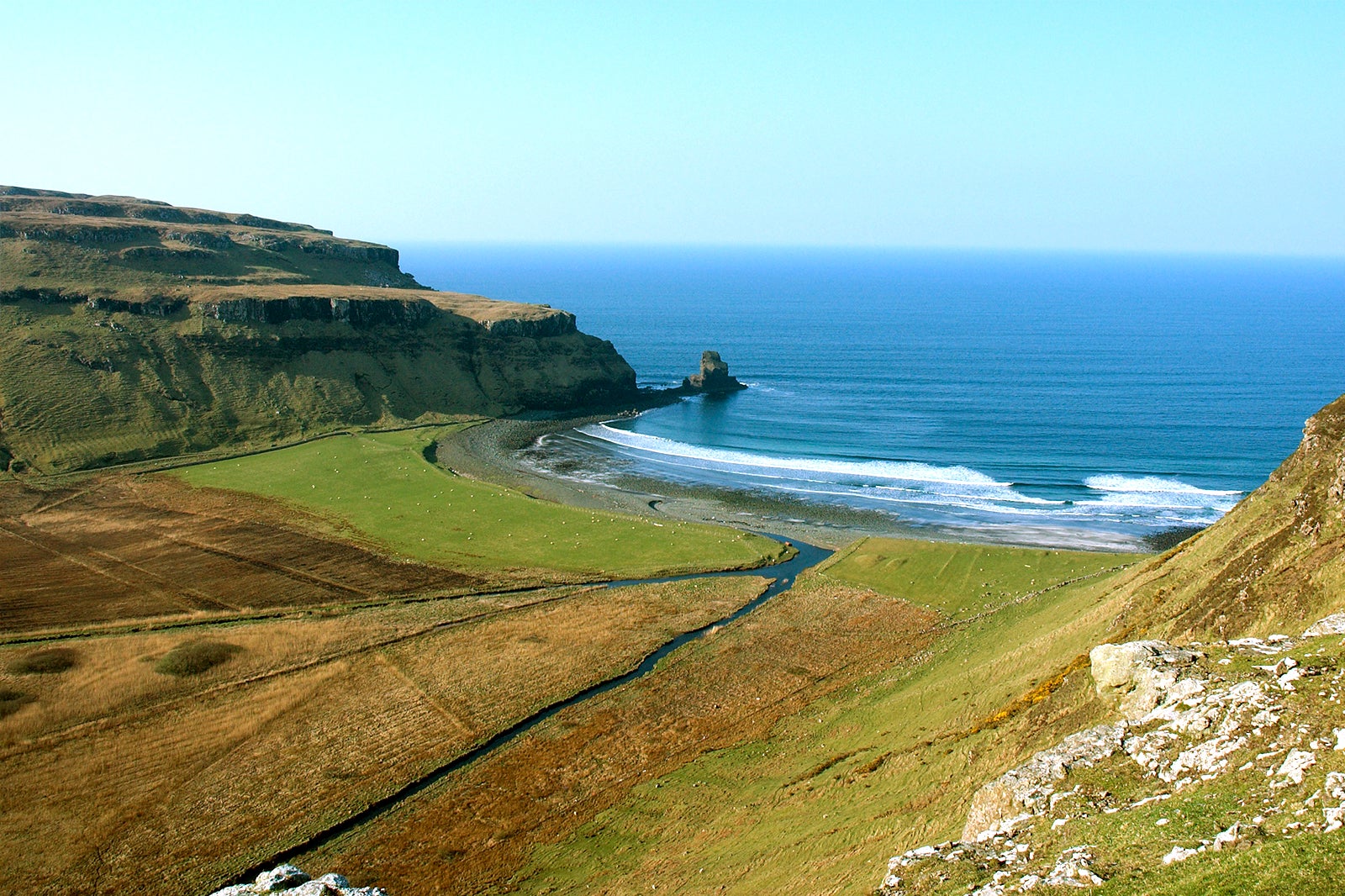 Those visiting Carbost village on Skye's west coast to see the nearby Fairy Pools could easily take a quick detour to the picturesque Talisker Beach. An easy 20-minute walk leads to the beach, which is mostly rocky but has a stretch of grey sand exposed at low tide.
Steep cliffs and sea stacks surrounding the beach offer a wondrous setting for snapping photos or simply contemplating nature's splendour. The nearby Talisker Distillery offers a welcoming place to enjoy a taste of whisky for anyone in need of a little warm-up after their beach walk.
photo by Klaus-Martin Hansche (CC BY 2.5) modified
4
Board a scenic Skye boat cruise
Seal sightings and WWII shipwrecks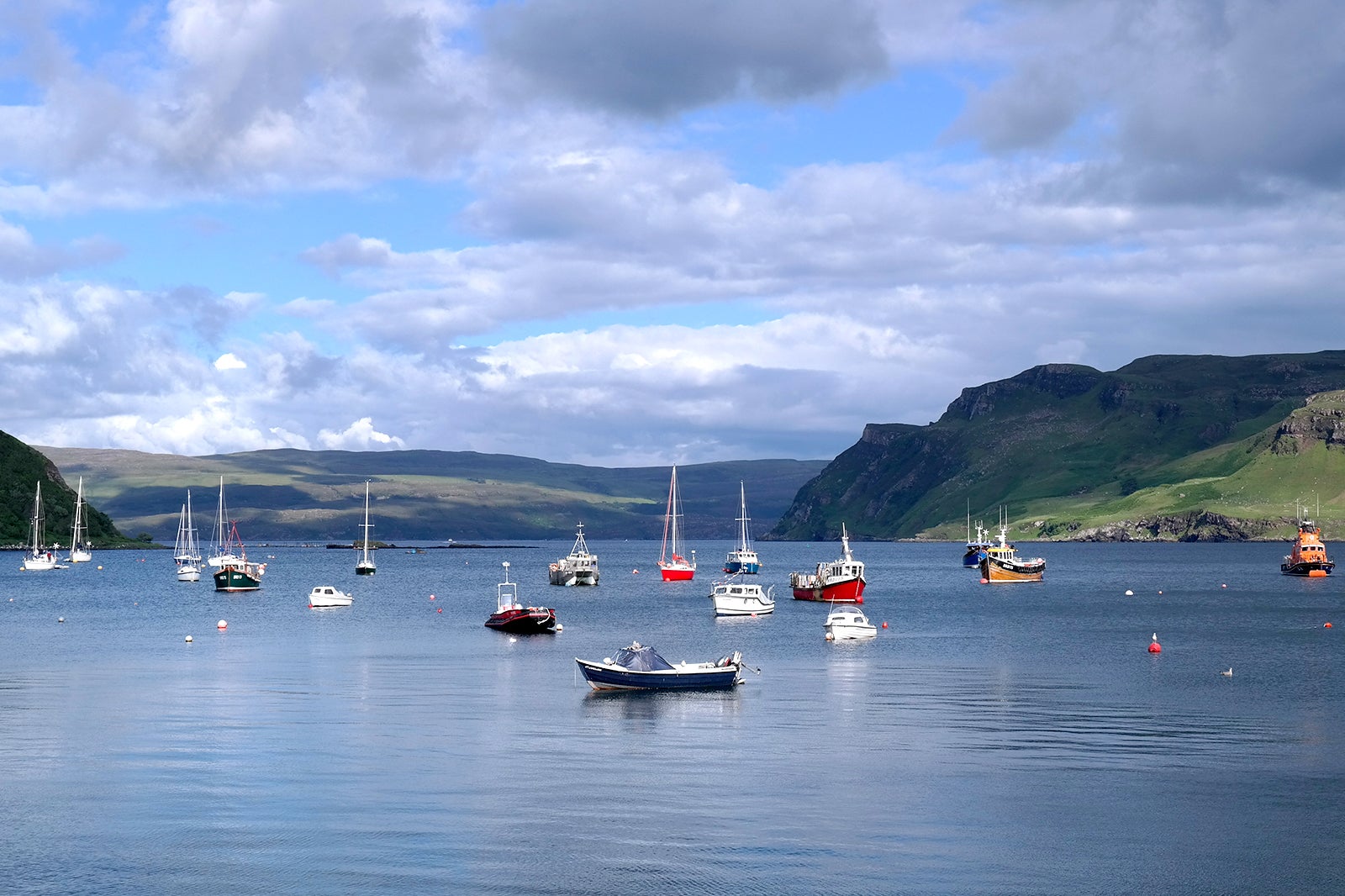 Go for a windswept adventure aboard one of Skye's passenger boats or yachts to catch a glimpse of seals, dolphins, puffins and more of the area's abundant wildlife. Boats depart from various points around the island, including the capital of Portree, for trips of just a few hours to a full day.
It's also possible to make the journey to the nature reserve archipelago of St Kilda for even more dramatic scenery of towering sea cliffs, sea stacks and Britain's largest puffin colony. Tours offered by Seaprobe Atlantis include a trip to a World War II shipwreck aboard a glass-bottom boat.
5
Boreraig
A haunting reminder of the Highland Clearances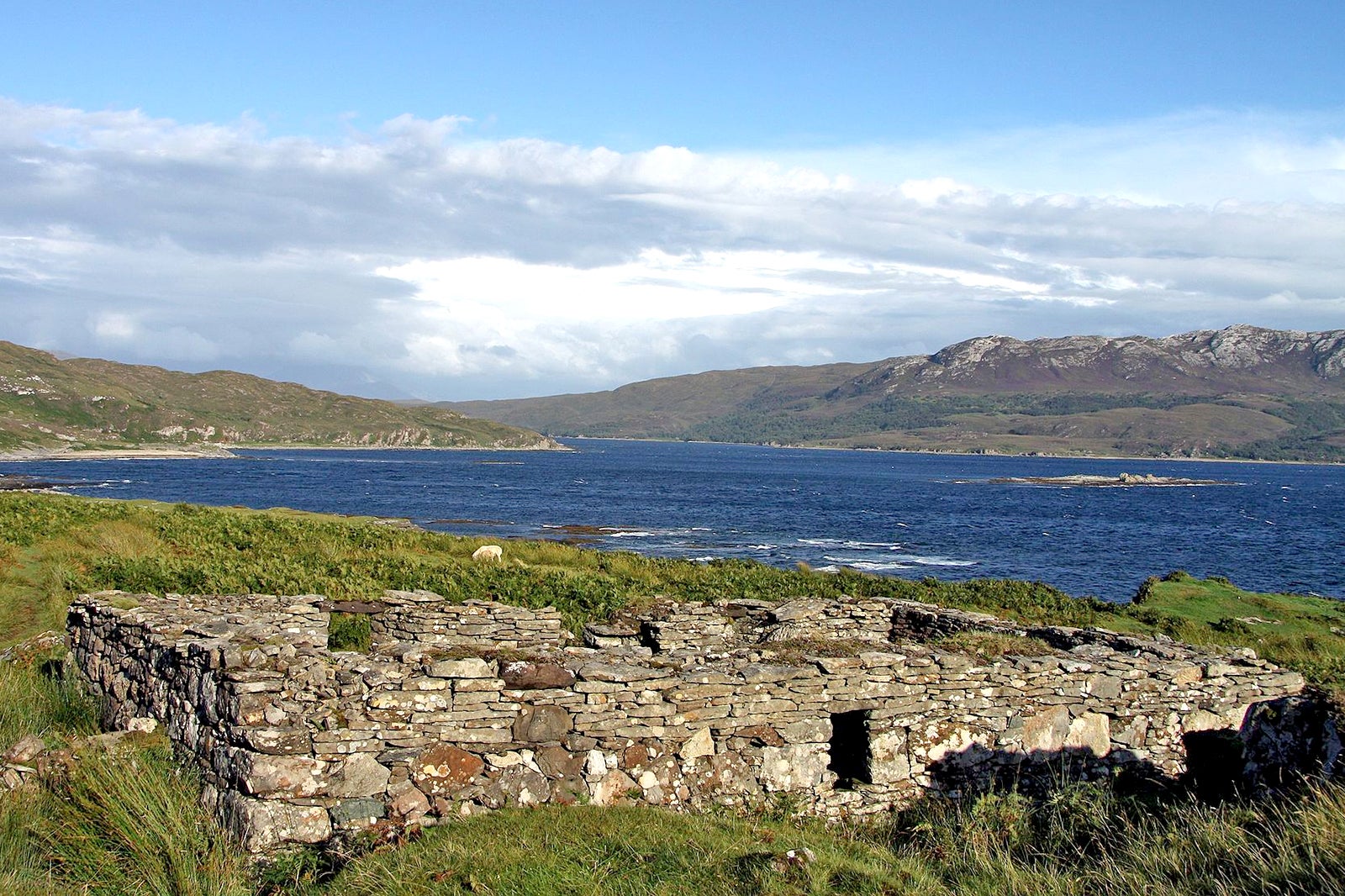 Photo
History
Budget
Unusual
To step through the abandoned village of Boreraig is to travel back to 1853 when crofting communities were cleared out by landlords wanting use of the fertile land for their sheep farms. Though the villagers are long gone, their stone cottages remain frozen in time as a sobering reminder of a time of hardship in Scottish history.
Boreraig is found on the north shore of Loch Eishort and can be reached by taking a short detour off the Marble Line Path, a converted railway track connecting Broadford and Strath Suardal marble quarries.
photo by Chmee2 (CC BY-SA 3.0) modified
6
The majestic road to Elgol
A storybook setting on the south coast of Skye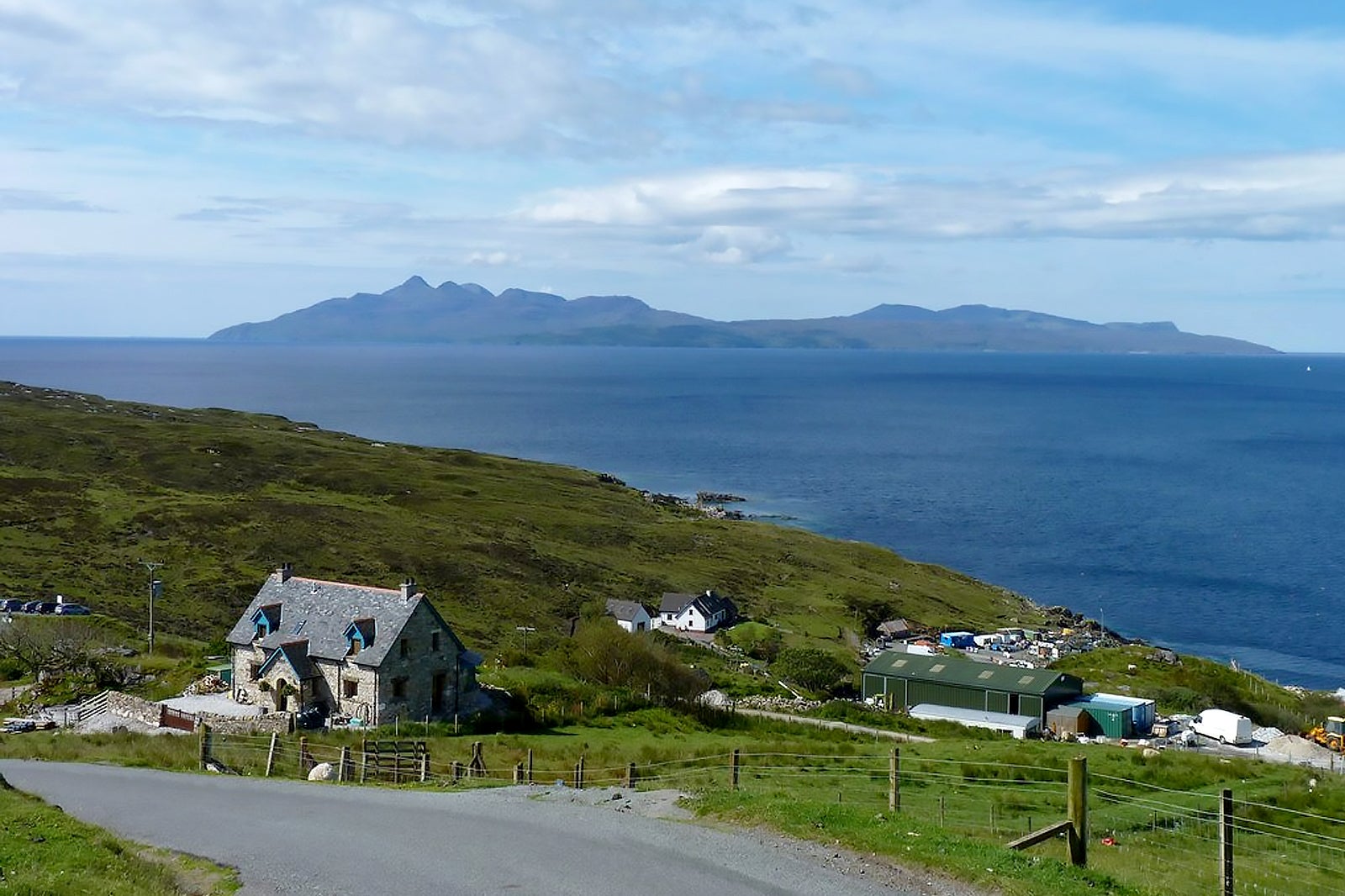 Set on the edge of Loch Scavaig with views of the Cuillin mountains, Elgol hamlet and its surrounding landscape have some of the most breathtaking scenery in all of Skye. Elgol's worth visiting just to take the spectacular 14-mile road to get there from Broadford, which travels past the Red Cuillins, quaint fishing villages and the Cill Chriosd (Christ Church) ruins and graveyard.
Elgol is home to some charming bed & breakfasts and cafés, and it serves as a starting point for several hikes into the Red and Black Hills.
photo by James Allan (CC BY-SA 2.0) modified
7
Dunscaith Castle
Mythological fortress of shadows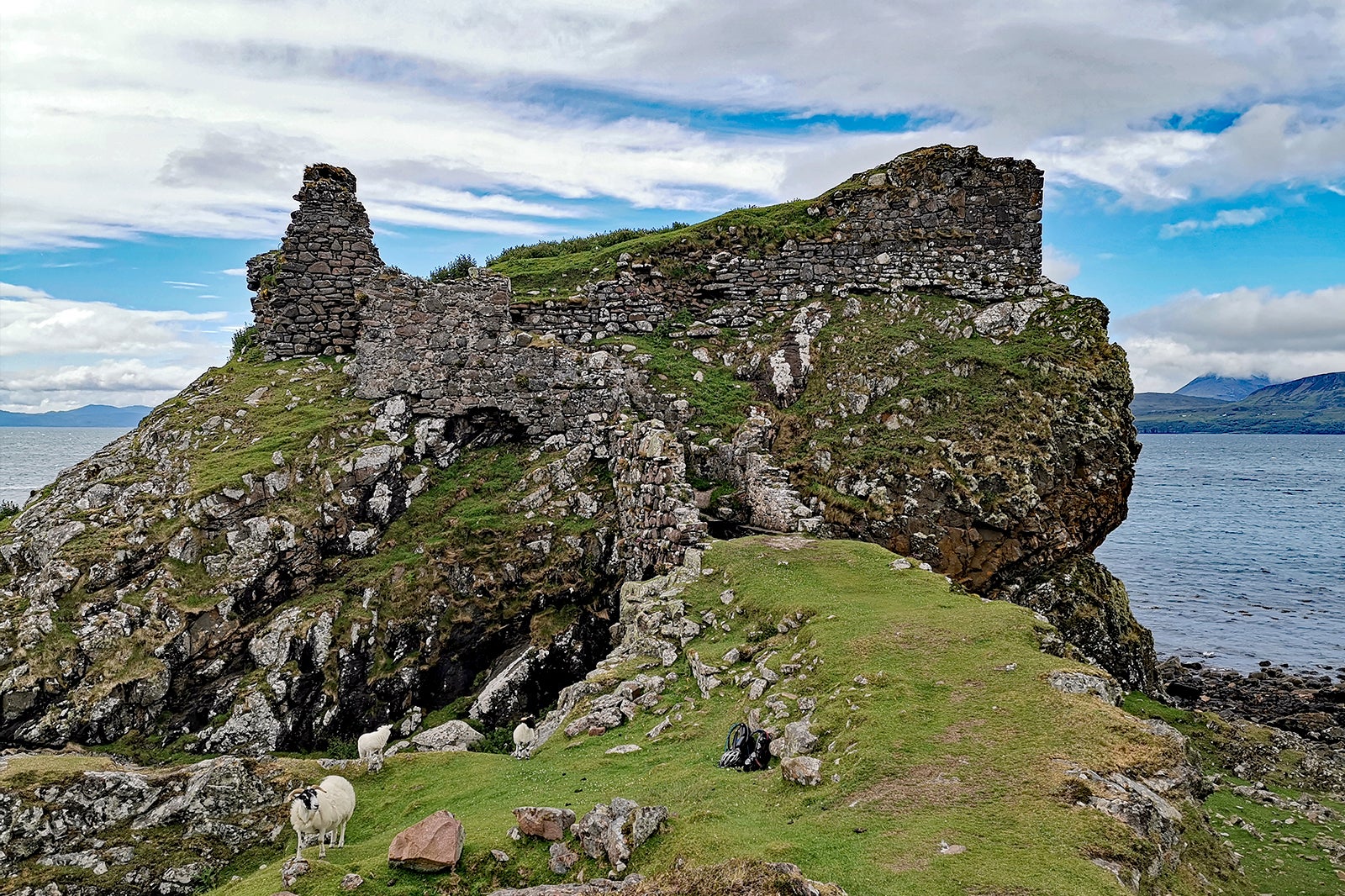 Though Dunscaith Castle has crumbled into ruin since it was abandoned by the MacDonalds clan in the 17th century, it still forms an imposing presence high above the sea on the Sleat peninsula. Set on a towering rock surrounded by steep cliffs, the castle site was a natural fortress that protected the various clans and rulers of the area since prehistoric times.
In the Ulster Cycle of Irish mythology, Dunscaith is known as the place where Cú Chulainn learnt martial arts from the legendary warrior maiden Scáthach the Shadow. The castle is found near Tokavaig, about a 20-minute walk from the road that leads from Ord to Tarskavaig.
photo by PaulT (Gunther Tschuch) (CC BY-SA 4.0) modified
8
Point of Sleat
Picturesque area known as the 'Garden of Skye'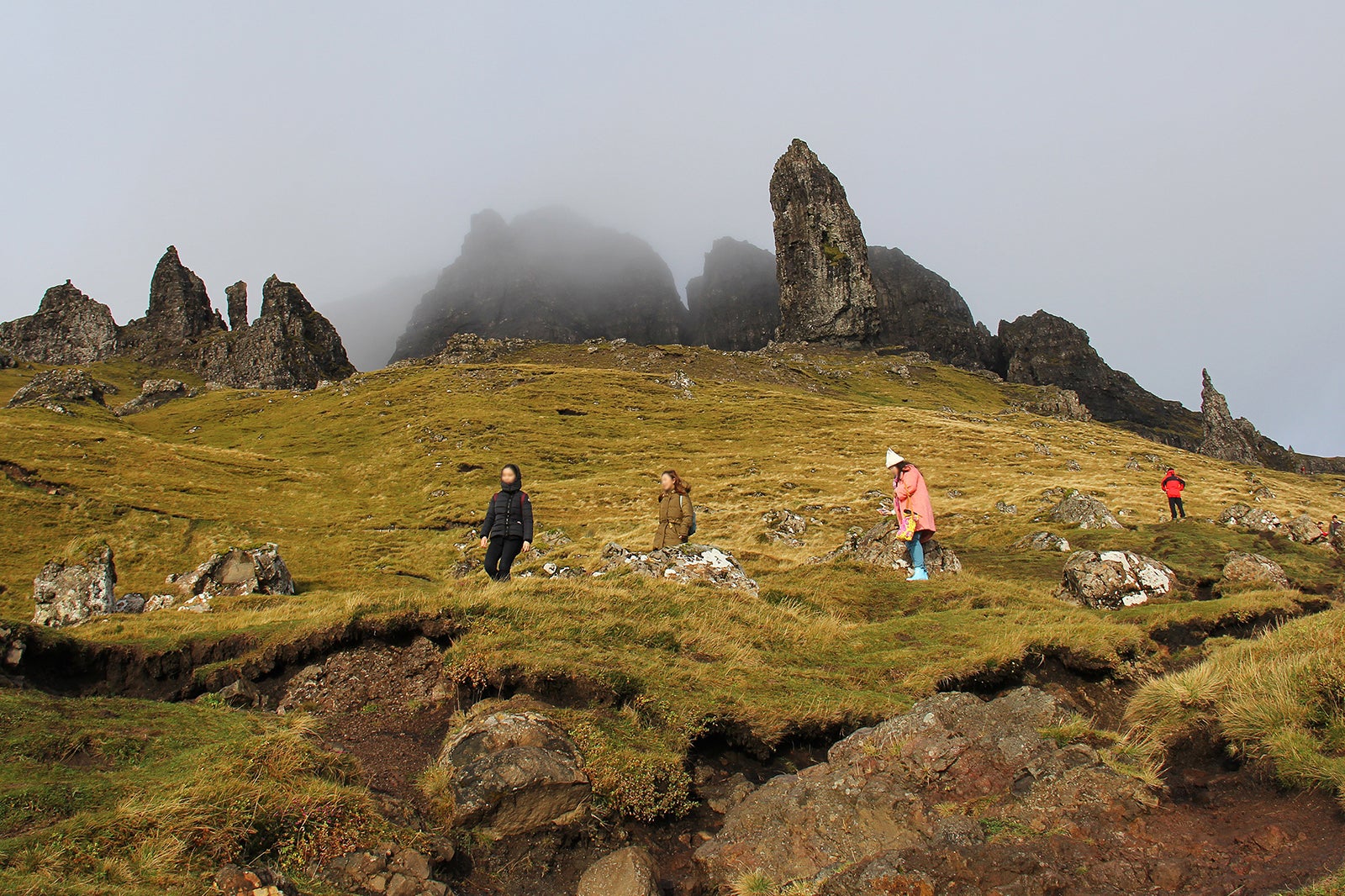 Those in search of a moderate hike combined with spectacular coastal scenery will want to try the Point of Sleat walk, which lets you explore the southernmost end of Skye in a few hours.
Start at the public road at Aird of Sleat, then continue along a mix of road and rough paths across moorland and up hills to a lighthouse on a rocky point. Be sure to allow time to linger at the lovely sandy cove called Camas Daraich, and even go for a dip if it's not too chilly. The total distance is about 5 miles.
9
Isle of Raasay
Walking trails and a taste of whisky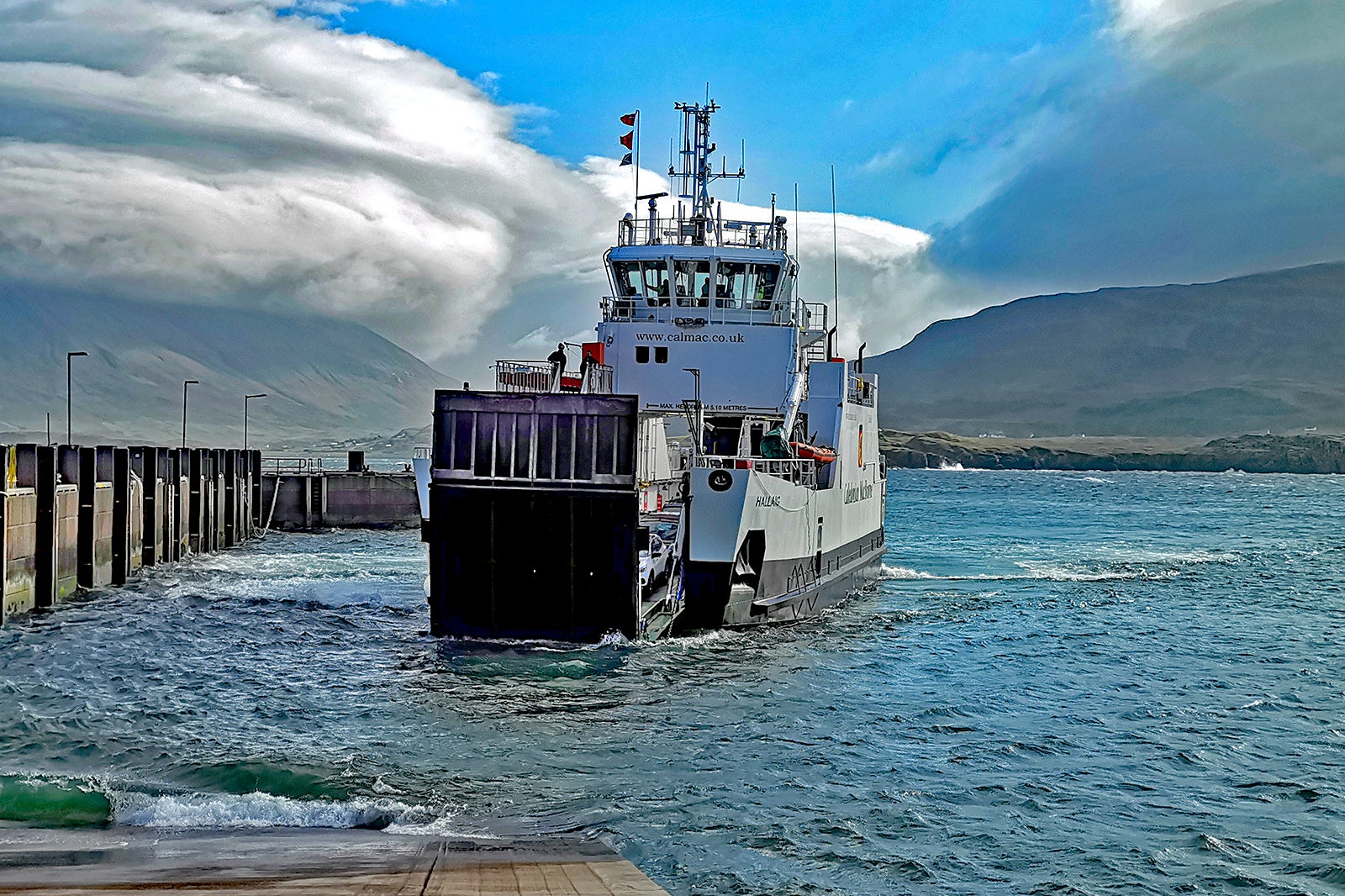 Those who catch the 25-minute ferry ride from Sconser to the small island of Raasay will find woodland trails, coastal paths and abandoned railway lines to explore for a true back-to-nature escape. Keep a lookout for wildlife including sea eagles and the Raasay vole while exploring the island's starkly beautiful rocky terrain.
Hikers who reach the top of Dun Caan, Raasay's highest peak, are rewarded with panoramic views of the sea and the Cuillin mountain range on Skye. For some local refreshment, stop for a wee dram at the Isle of Raasay Distillery, a whisky maker that offers tours and tastings.
photo by PaulT (Gunther Tschuch) (CC BY-SA 4.0) modified
10
Edinbane Inn
Former farmhouse found 9 miles from Dunvegan Castle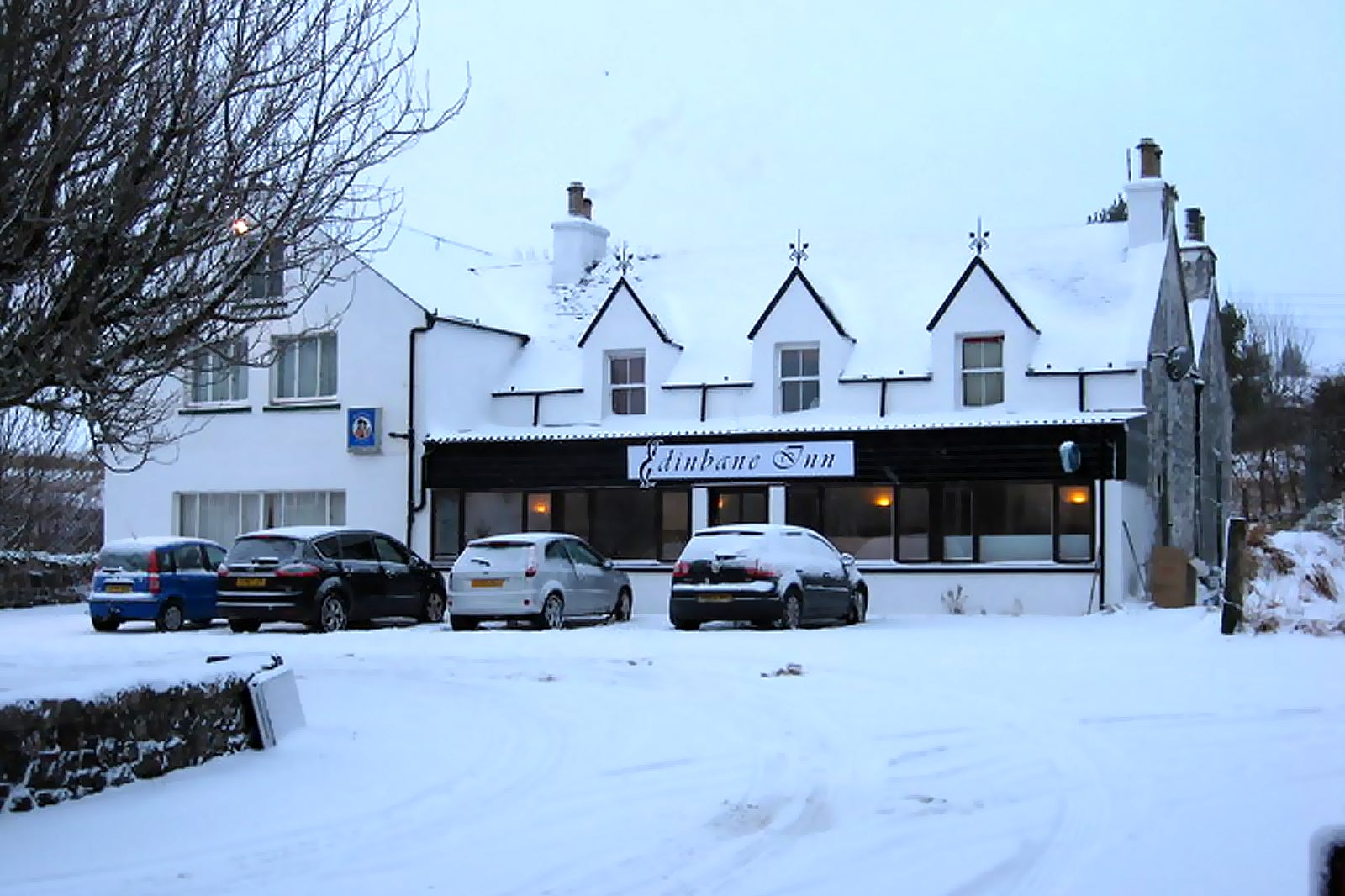 No visit to Scotland is complete without enjoying a cèilidh – a traditional form of social gathering where family and friends come together for hours of lively music and dance. In Skye, the Edinbane Inn offers a great introduction to cèilidh with its traditional music sessions held every Sunday.
Don't be shy to join in as anyone with their own musical instrument is invited to come and play, and dancing is encouraged even if you don't know the steps. Sunday sessions are held from 3pm to 5pm, while local musicians play live shows on most Tuesdays and Fridays from 9pm to 11pm.
Location: 2 Edinbane Pottery, Edinbane, Portree IV51 9PW, UK
Phone: +44 (0)1470 582 414
photo by Carol Walker (CC BY 2.0) modified
Back to top