4 Best Places to Go Shopping in Jeju
What to Buy and Where to Shop in Jeju
The best places to go shopping in Jeju attract those looking to shop for Korean goods and souvenirs. Markets are known for quality products at affordable prices – authentic handicrafts make amazing gifts to take home for family and friends. You can also enjoy shopping in an underground arcade, where there are hundreds of shops selling just about anything you need.
As tourist numbers grow every year, Jeju continues to expand its retail options with international brands, duty-free outlets, and shopping malls in popular areas. If shopping is on top of your list, then Jeju might just be the right holiday destination for you.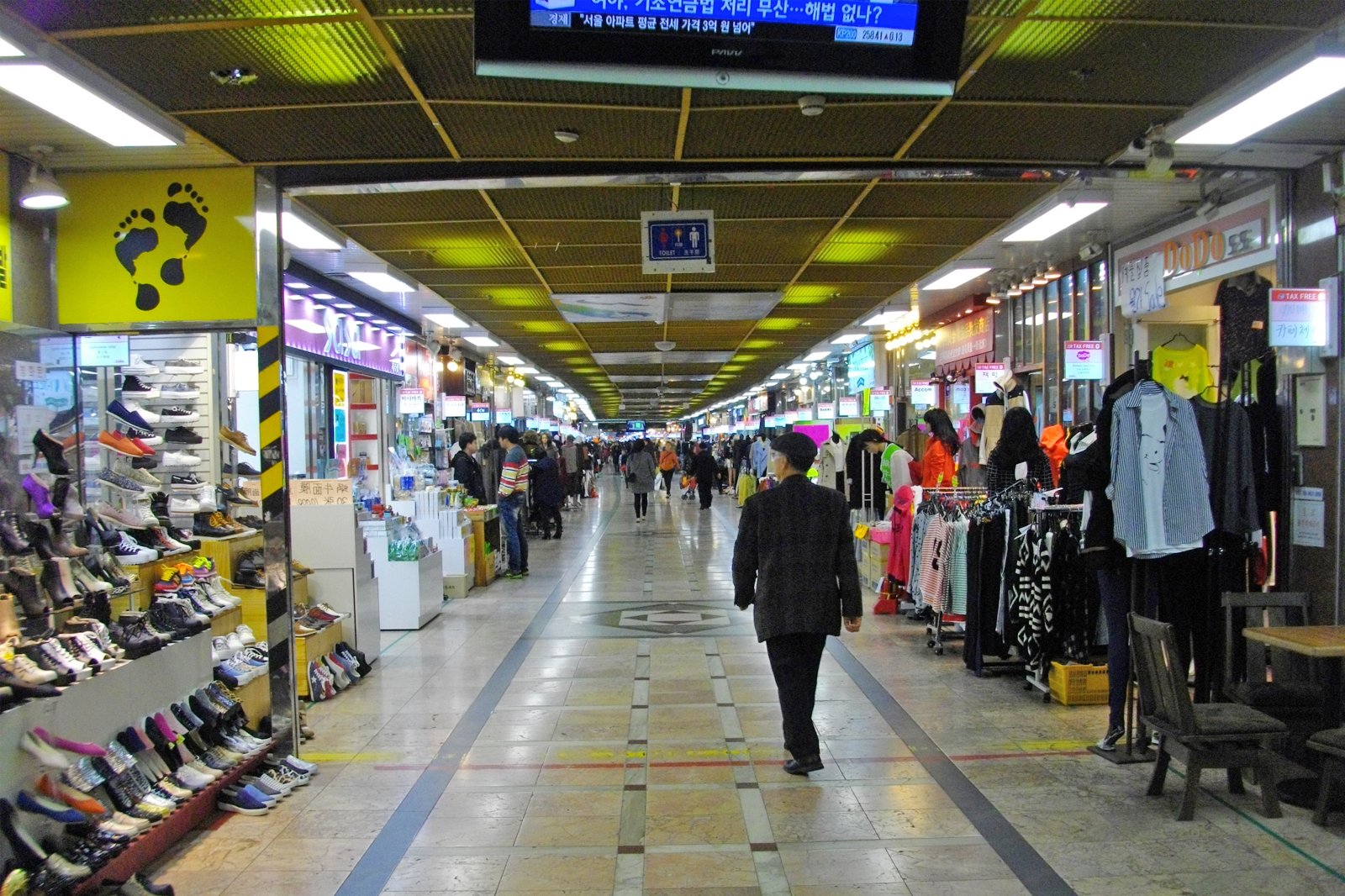 Jeju Jungang Underground Shopping Center
Jeju Jungang Underground Shopping Center has more than 250 shops selling clothes, accessories, and fashion jewellery. Located in downtown Jeju, the underground shopping arcade takes you away from the city traffic and unfavourable weather conditions.
It's one of the busiest shopping venues on the island as you'll get to see so many people engrossed in buying famous Jeju merchandise that's not available anywhere else in Korea. There's so much on offer that you will need an entire day to browse through hundreds of outlets at Jungang Underground Shopping Center.
Location: 60, Jungang-ro, Jeju-si, Jeju-do, South Korea
Open: Daily from 10am to 10pm
Phone: +82-64-752-8776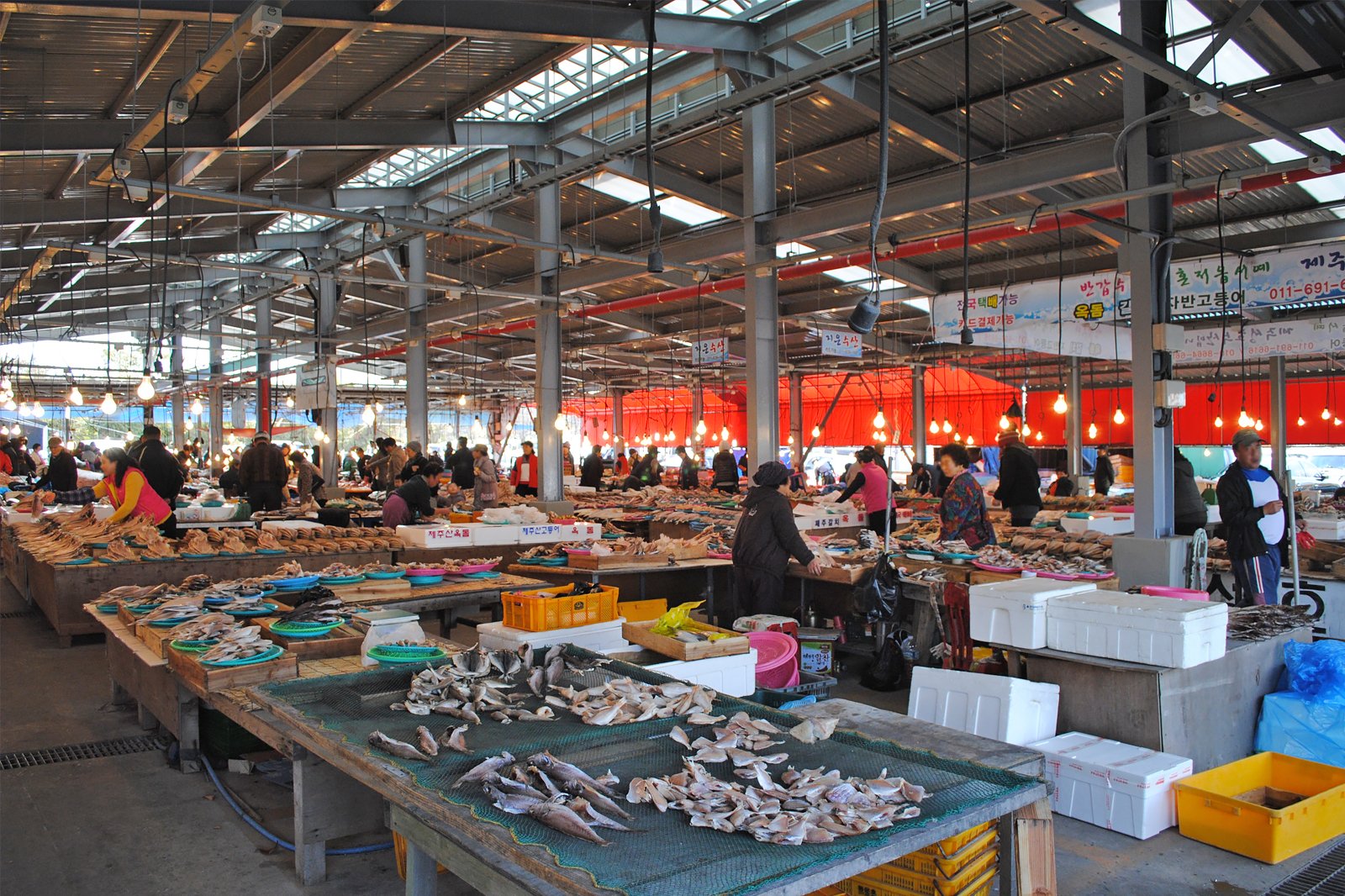 Jeju's O-il Jang (5-Day Market) takes place every 5 days in several locations on the island, including Jeju city, Seogwipo, and Hallim. You can find local vendors selling special inlaid products, such as handicrafts, sculptures, clothes, and household goods.
Don't forget to try some of Jeju's agricultural products, especially the world-famous Jeju honey, seafood, and mandarin oranges (if they're in season). Prices are cheaper than most places on the island, but the best thing about markets is that you can still bargain for a lower price.
photo by Jjw (CC BY-SA 4.0) modified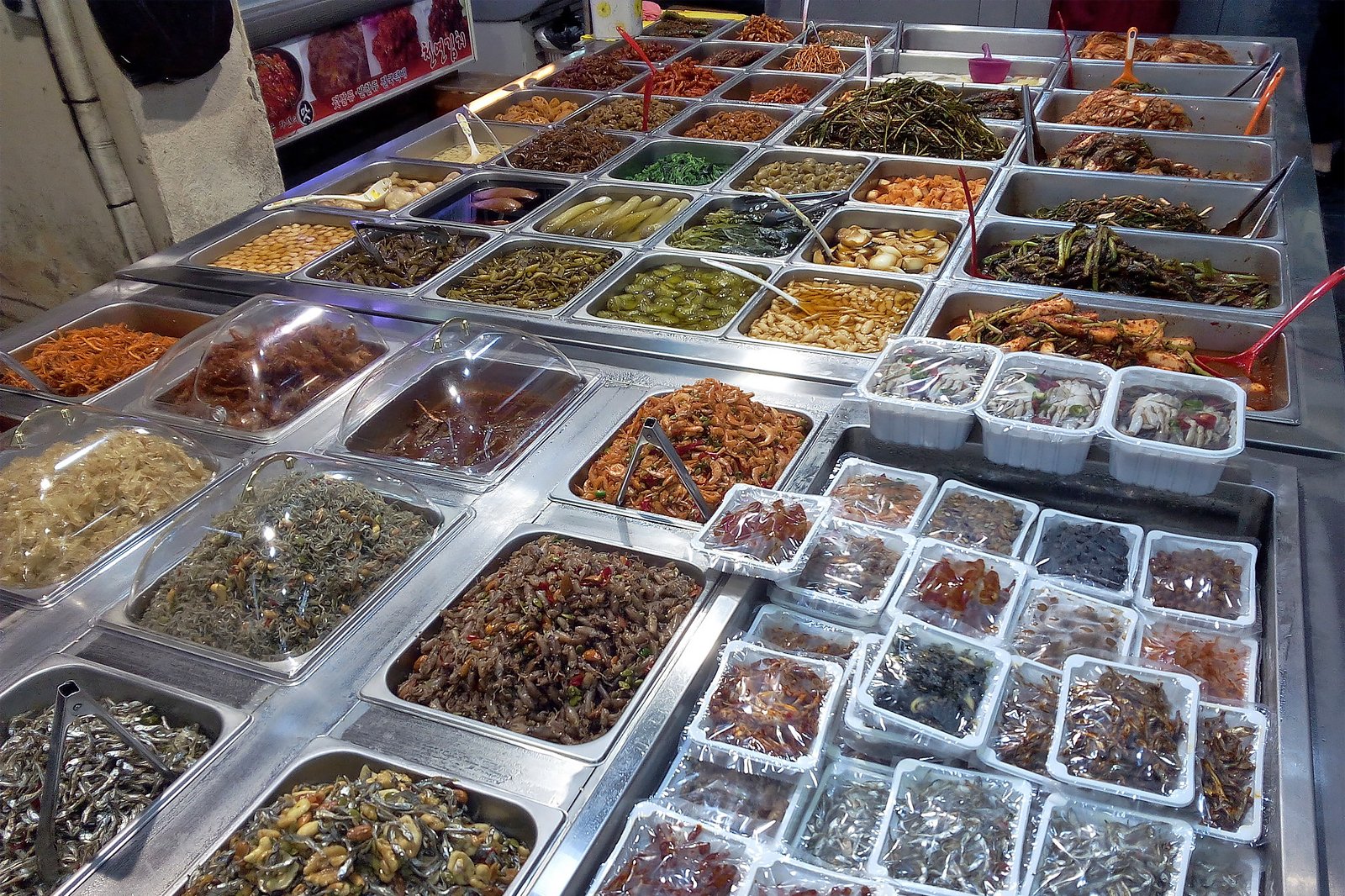 The streets of Jungjeong-lo have attractive shops and a local market that's known for street food and local products. If you prefer shopping in a mall, the Dongmyeon Departmental Store has clothes, accessories, and jewellery by international brands.
The open-air Seogwipo Maeil Olle Market takes place every day, and consists of local vendors displaying goods on the streets. You'll find women's clothing with fine embroidery and designs. Don't miss out on the food stalls here – must-tries include kimchi pancakes, gimbap (Korean seaweed rice rolls), and tteokbokki (spicy rice cakes).
Location: 22 Jungjeong-ro 73 beon-gil, Seogwi-dong, Seogwipo, Jeju-do, South Korea
photo by Florian Bausch (CC BY-SA 2.0) modified
Tap-dong Street in downtown Jeju is where you can enjoy night-time shopping and recreational activities. This vibrant place has some great shops exclusively selling local handicrafts, fashion, and cosmetics - shopping here is made more fun with many other activities. You'll see locals having a late dinner at several restaurants, enjoying drinks at pubs, and strolling the boardwalk.
Location: 12-16 Samdoi-dong Jeju-do, South Korea