Bongeunsa Temple is a Buddhist temple in Gangnam-gu, near Starfield COEX Mall. Built in 794, it houses interesting Buddhist artifacts and activities for those looking to learn about traditional Korean Buddhist practices.
While the temple is surrounded by sleek skyscrapers, shopping malls, and modern architecture, its atmosphere is very quiet and tranquil. There are several halls with colourful murals and altars – must-visits are the Daeung-jeon Main Hall and Jijang-jeon Hall.
Bongeunsa Temple - one of the highlights of 9 Ways to Save Money in Seoul and 18 Best Things to Do in Seoul (Read all about Seoul here)
Daeung-jeon is fronted by hundreds of white paper lanterns and a 3-tiered pagoda, while the walls of Jijang-jeon feature murals of the 10 Kings of the Underworld and Jijang-bosal (The Bodhisattva of the Afterlife).
Prominent artefacts displayed at Bongeunsa Temple include 300 woodblock carvings of Buddhist sutras, calligraphy by Kim Jeong-hui – a scholar and calligrapher of the Joseon Dynasty – and a 32-metre-tall statue of Maitreya Buddha.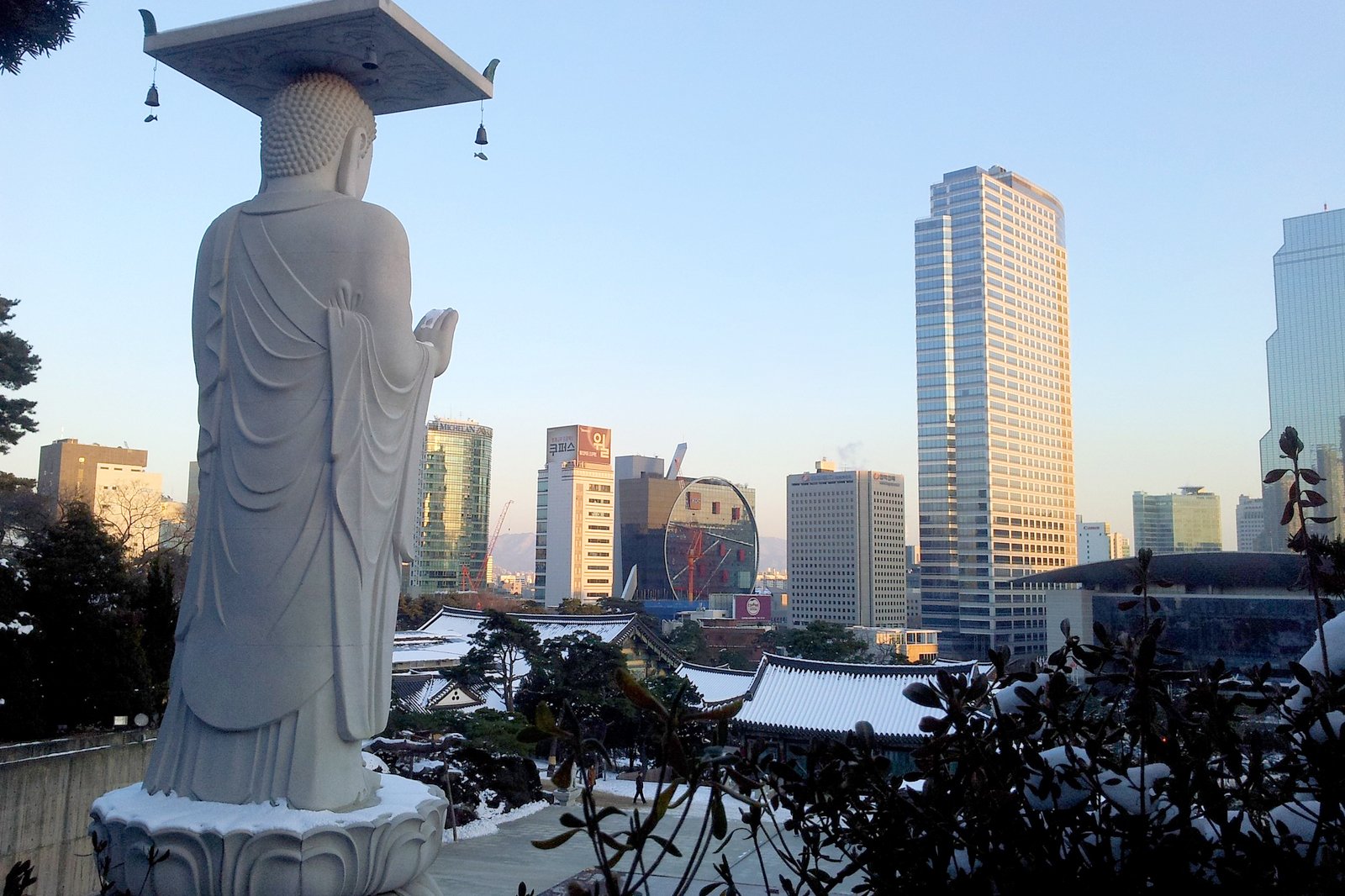 You can experience the life of a Buddhist monk and learn about Korean Buddhist practices through temple stay programs. Guided tours (in English, Japanese and Chinese), dawn services, lotus lantern making, and tea ceremonies are among the many activities you can enjoy during your visit.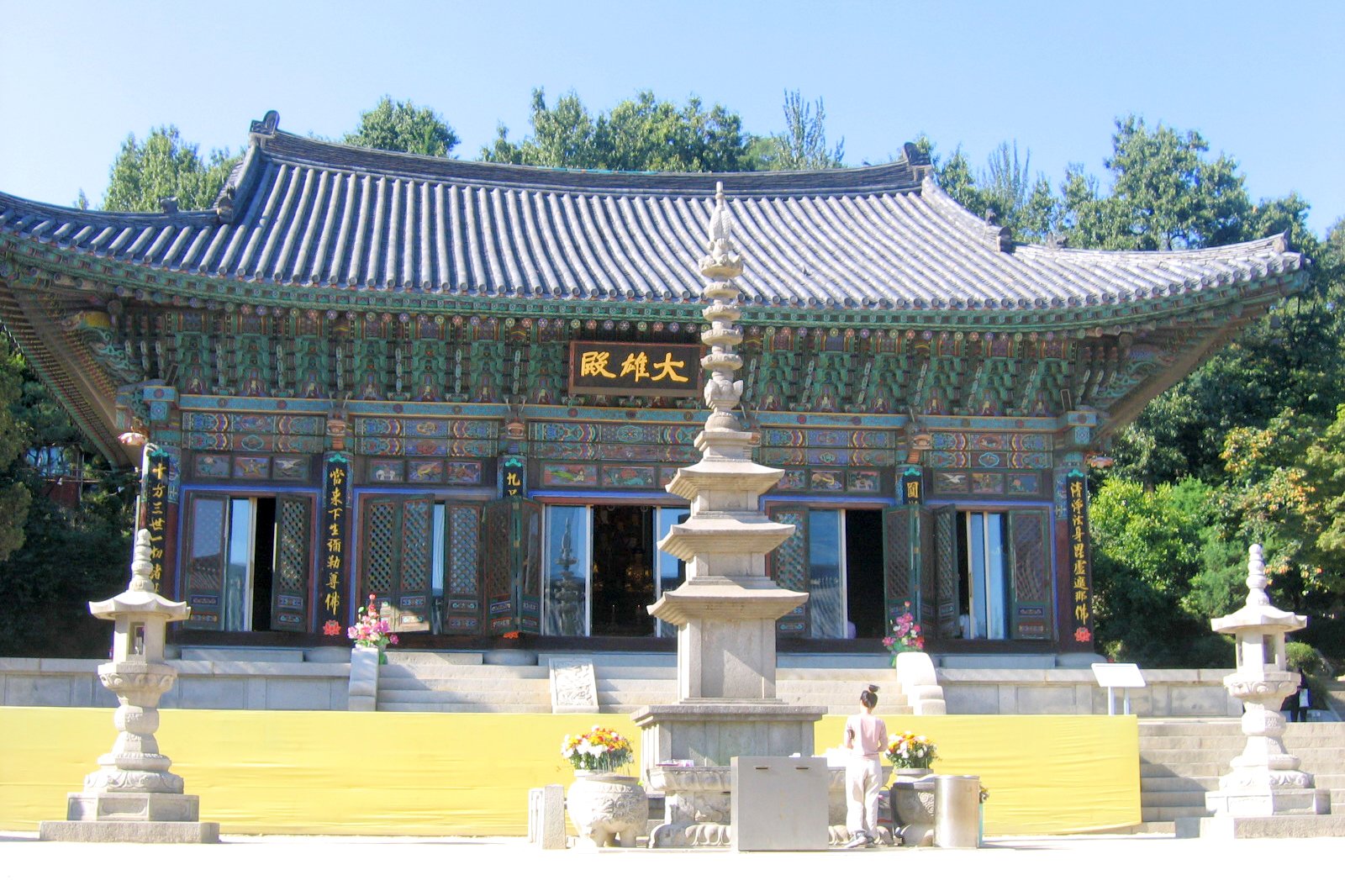 Between late January and early February, Bongeunsa Temple officiates the annual Seoul Lotus Lantern Festival (which celebrates the birth of Buddha) with an exhibition of traditional lanterns.
If you're travelling to temple via subway train, take Exit 1 at the Bongeunsa Temple Station (Seoul Subway Line 9) and it's about a 2-minute walk away.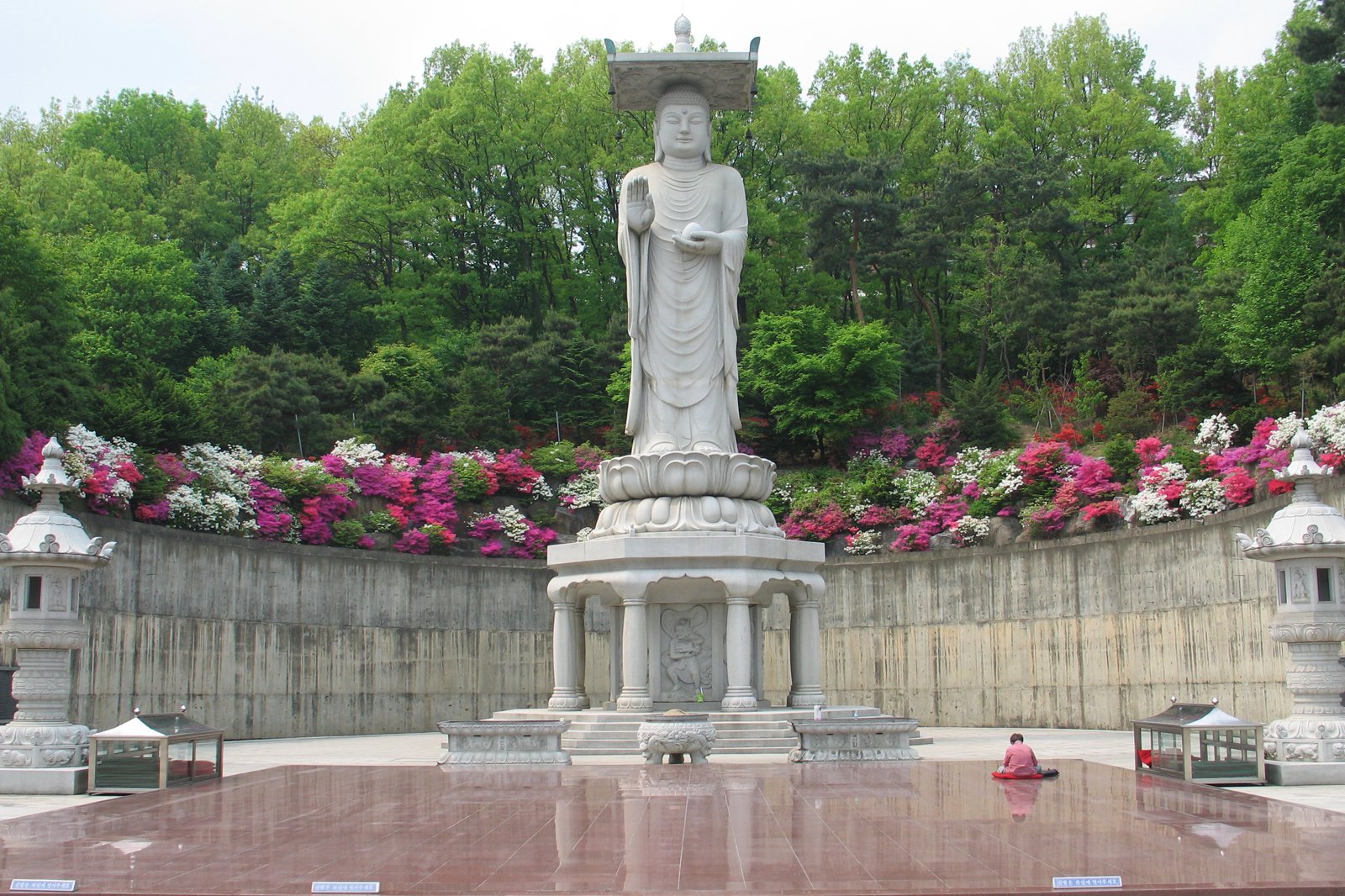 Bongeunsa Temple
Back to top