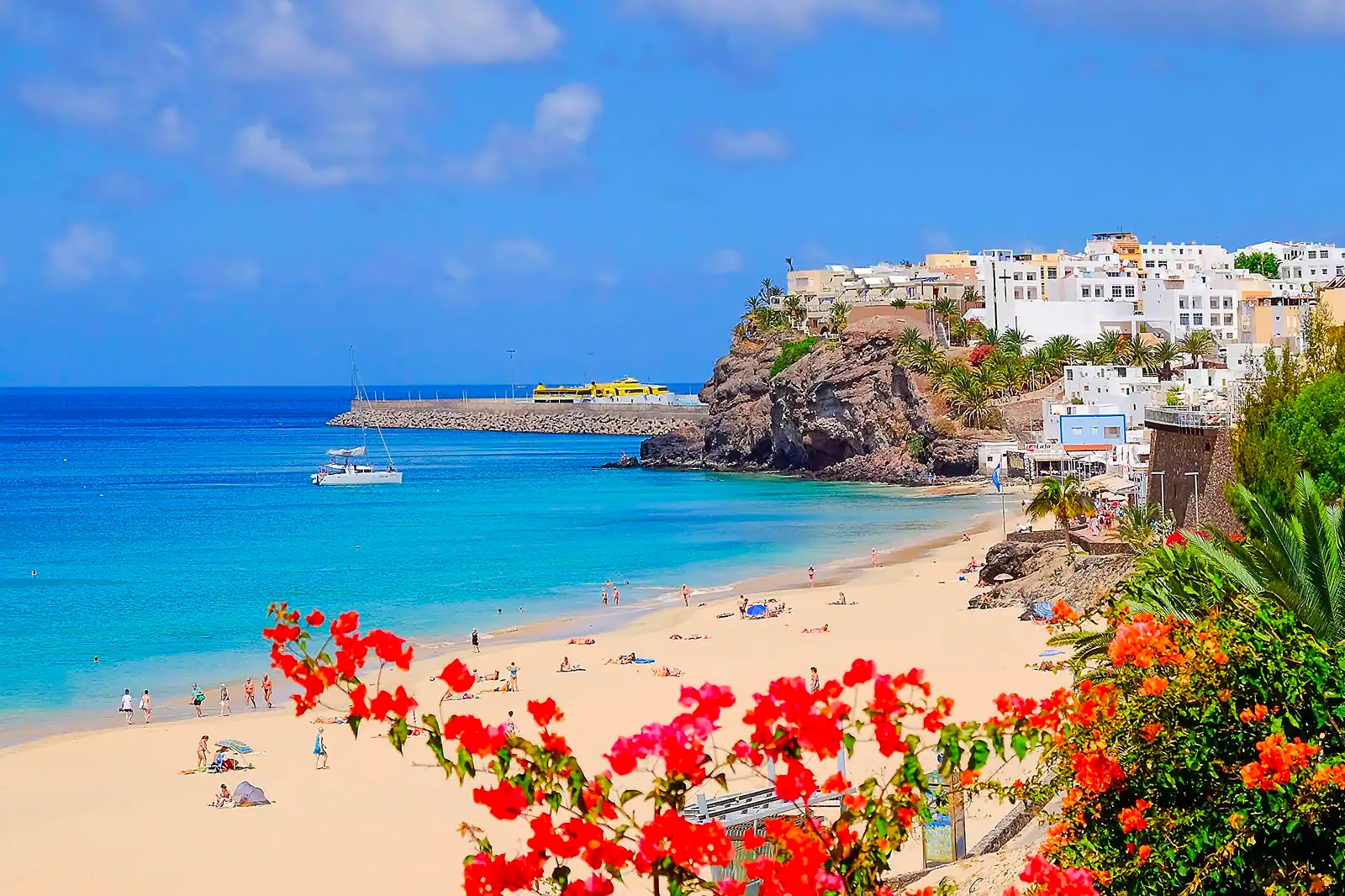 10 Best Things to Do in Fuerteventura
What is Fuerteventura Most Famous For?
Wild, windswept, and fringed with shimmering beaches, Fuerteventura is the second largest among Spain's famous Canary Islands. Famed for its Mars-like backcountry, it's a land where cinnamon-tinged miradors keep watch over roaring waves. In among them are cute hamlets and Spanish resort towns, so you still get those fish-grilling tavernas and bumping bars.
A whopping 300 days of sunshine each year make Fuerteventura a humdinger for winter warmth and beachfront chilling. You can kick it by the poolside in resorts like Caleta de Fuste and Morro Jable, where vibrant promenades give way to powdery beaches. To inject a little adrenaline, grab a surfboard in Corralejo, plot a course to the hiking trails of craggy El Cardon, or strap on scuba tanks and search for turtles in the Atlantic Ocean.
What are the best things to do in Fuerteventura?
Back to top