10 Best Outdoor Adventures in Salt Lake City
Awesome Outdoor Things to Do in Salt Lake City
There are plenty of outdoor adventures around Salt Lake City, the capital of Utah in the USA. The city is bordered by the Wasatch Range to the east, the Oquirrh Range to the west, and the Great Salt Lake to its north. It enjoys some of the most beautiful and diverse natural landscapes of any major city in the country.
Its proximity to these mountains makes it a real hub for outdoor adventures. From hiking and climbing to downhill biking and skiing, you can find an outdoor activity to suit any level of experience and variety of personal interests. Here's a list of excellent places to enjoy outdoor activities in Salt Lake City.
1
Ensign Peak
A mile-long return hike to the finest city viewpoint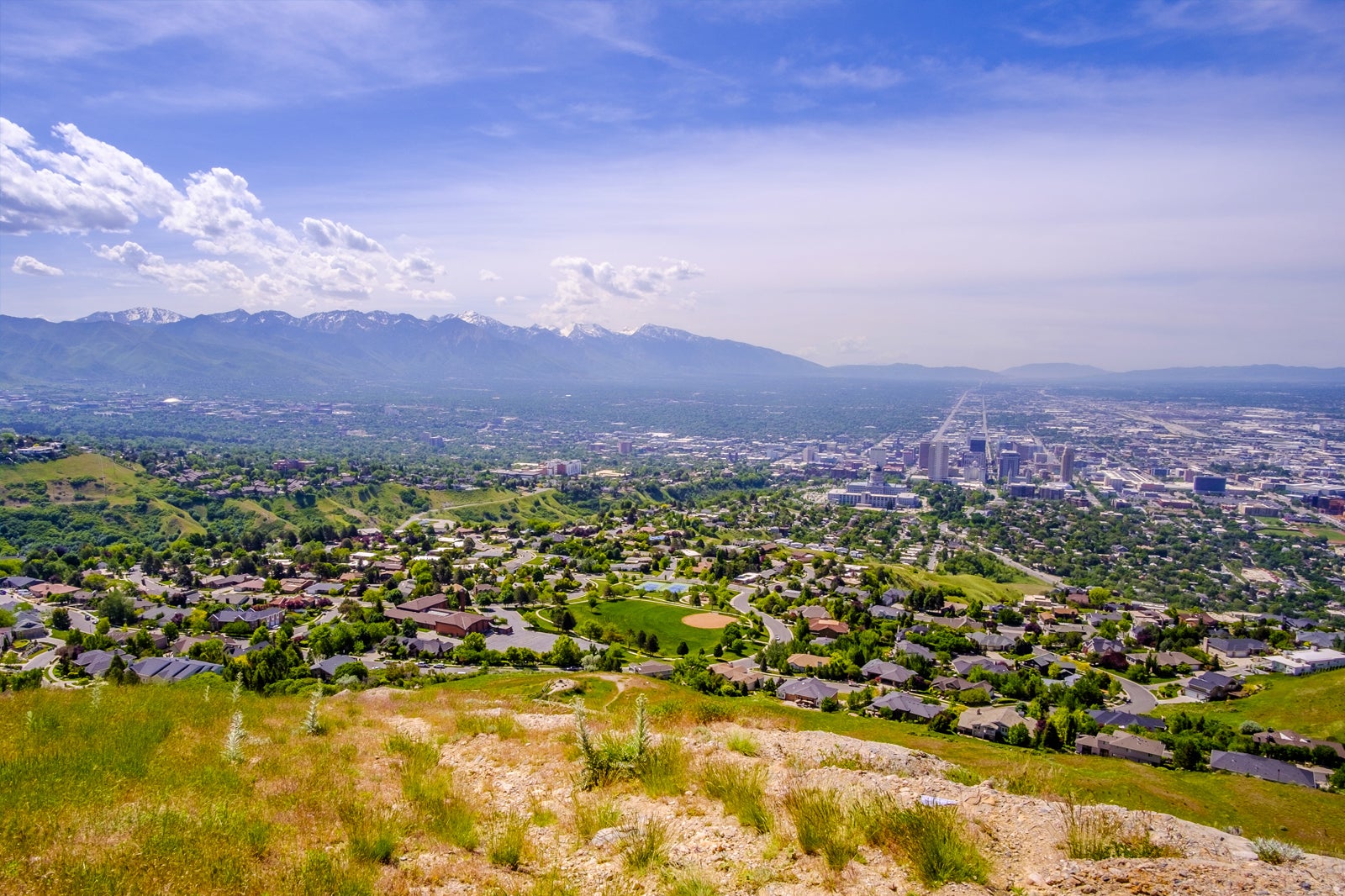 Ensign Peak is a short hill at the northern end of the city behind the State Capitol Building. It's famously known as the spot that Mormon settlers first climbed to survey the land and plan the city that they intended to build. You can now find a monument and plaque at the summit in remembrance of this historic event.
It's a family-friendly hike that gradually winds its way to the top of the peak. If you're fairly fit, you can expect to be at the lookout within 20 minutes, making it a nice short walk. It's particularly popular at sunset, as the view stretching across the cityscape with the setting sun is quite stunning.
Location: Ensign Peak, Salt Lake City, UT 84103, USA
Open: 24/7
2
Park City Mountain
Go skiing at the largest ski and snowboard resort in the USA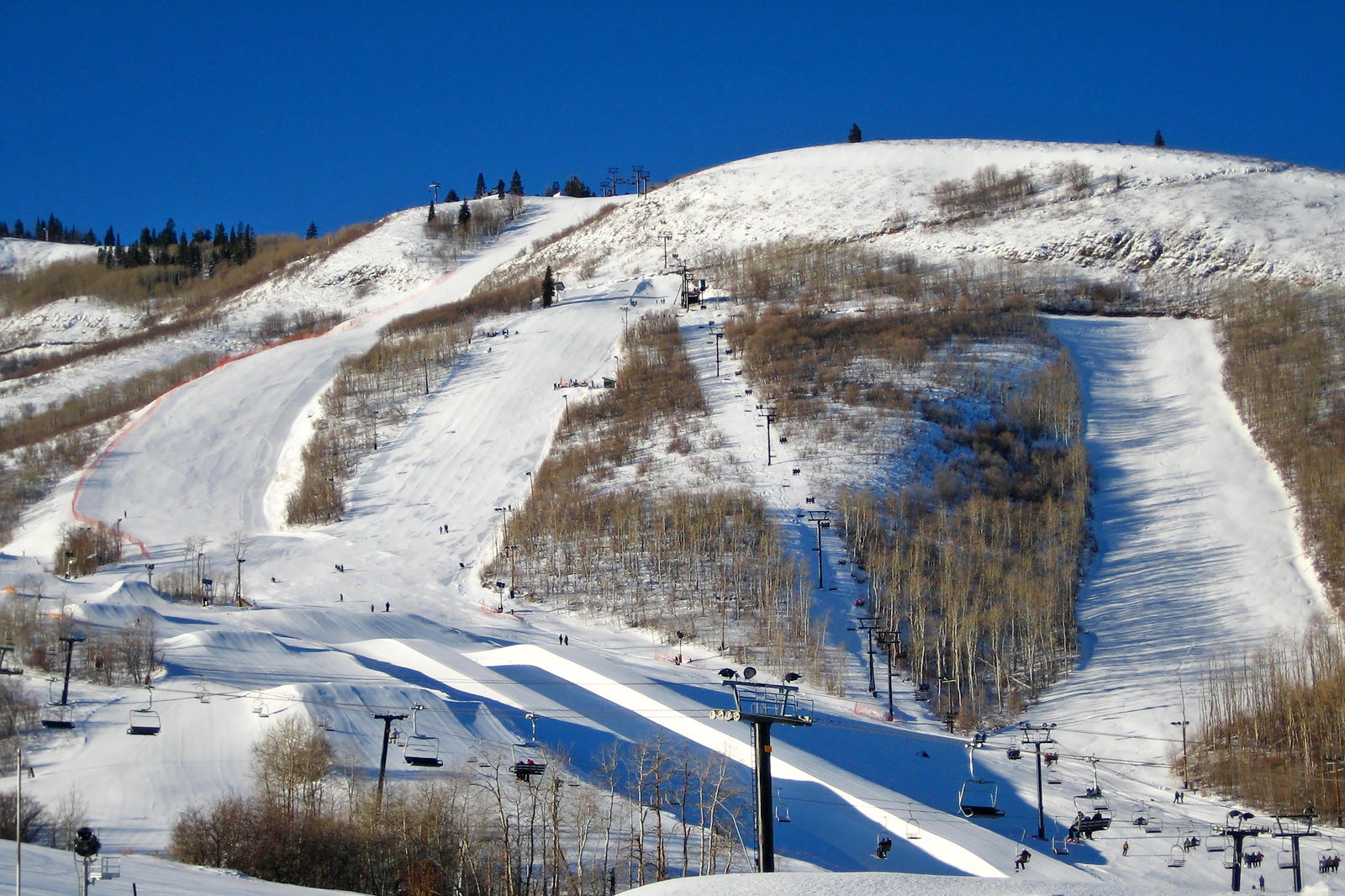 Park City Mountain is a sprawling skiing and snowboarding resort area that covers an impressive 7,300 acres of mountain terrain. It's considered the largest ski resort in the country and is located just 30 miles southeast of downtown Salt Lake City.
Its well-groomed trails and powder-filled bowls are of elite standards and the resort even hosted 4 events in the Winter Olympic Games in 2002. However, there are options for skiers and snowboarders of all skill levels and the area is popular with families. In spring and summer, Park City's runs are transformed into hiking and biking trails, making it open all year round.
Location: 1345 Lowell Ave, Park City, UT 84060, USA
Open: Daily from 9 am to 4 pm
Phone: +1 435-649-8111
photo by Rudi Riet (CC BY-SA 2.0) modified
3
Snowbird Resort and Hidden Peak
Soak in the views from the scenic aerial tram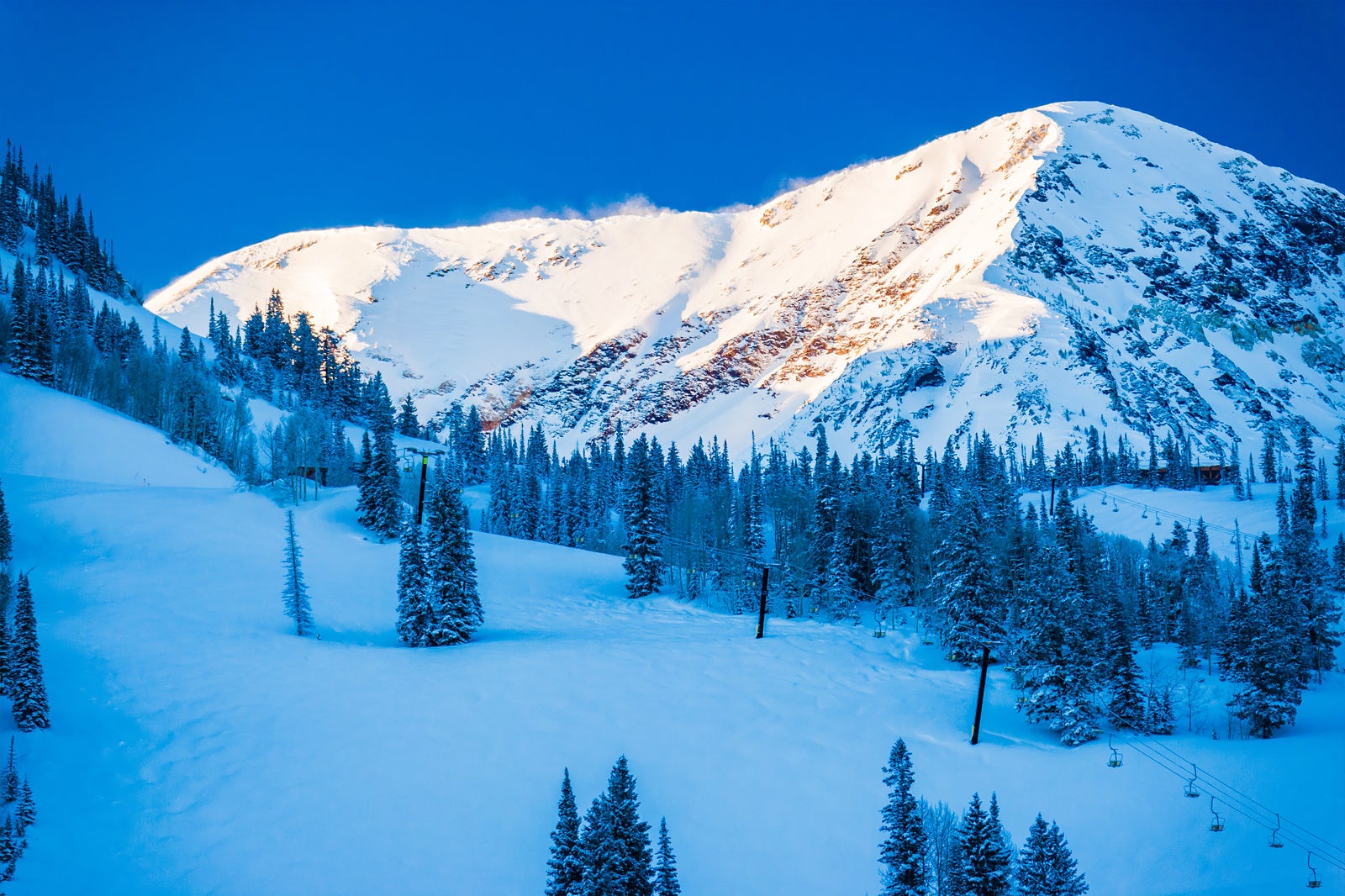 Snowbird Resort is considered one of the premium outdoor adventure areas around Salt Lake City. The resort is in Little Cottonwood Canyon, just 20 miles from the city centre. One of its best activities is the scenic aerial tram that rides from the resort up to Hidden Peak. The 10-minute trip takes you along a 1.6-mile cable up 2,900 vertical ft with incredible views of the Wasatch Range.
The cable car is open throughout the year. However, in summer it's popular with keen mountain bikers. A downhill trail known as Big Mountain Trail starts from Hidden Peak and descends down for 7.5 miles. It's considered one of the most scenic downhill bike trails in the Salt Lake City area.
Location: Sandy, UT 84092, USA
Open: Monday–Friday from 8 am to 4 pm, Saturday–Sunday from 8 am to 5 pm
Phone: +1 801-933-2222
4
Alta Ski Area
A deep powder paradise for downhill skiing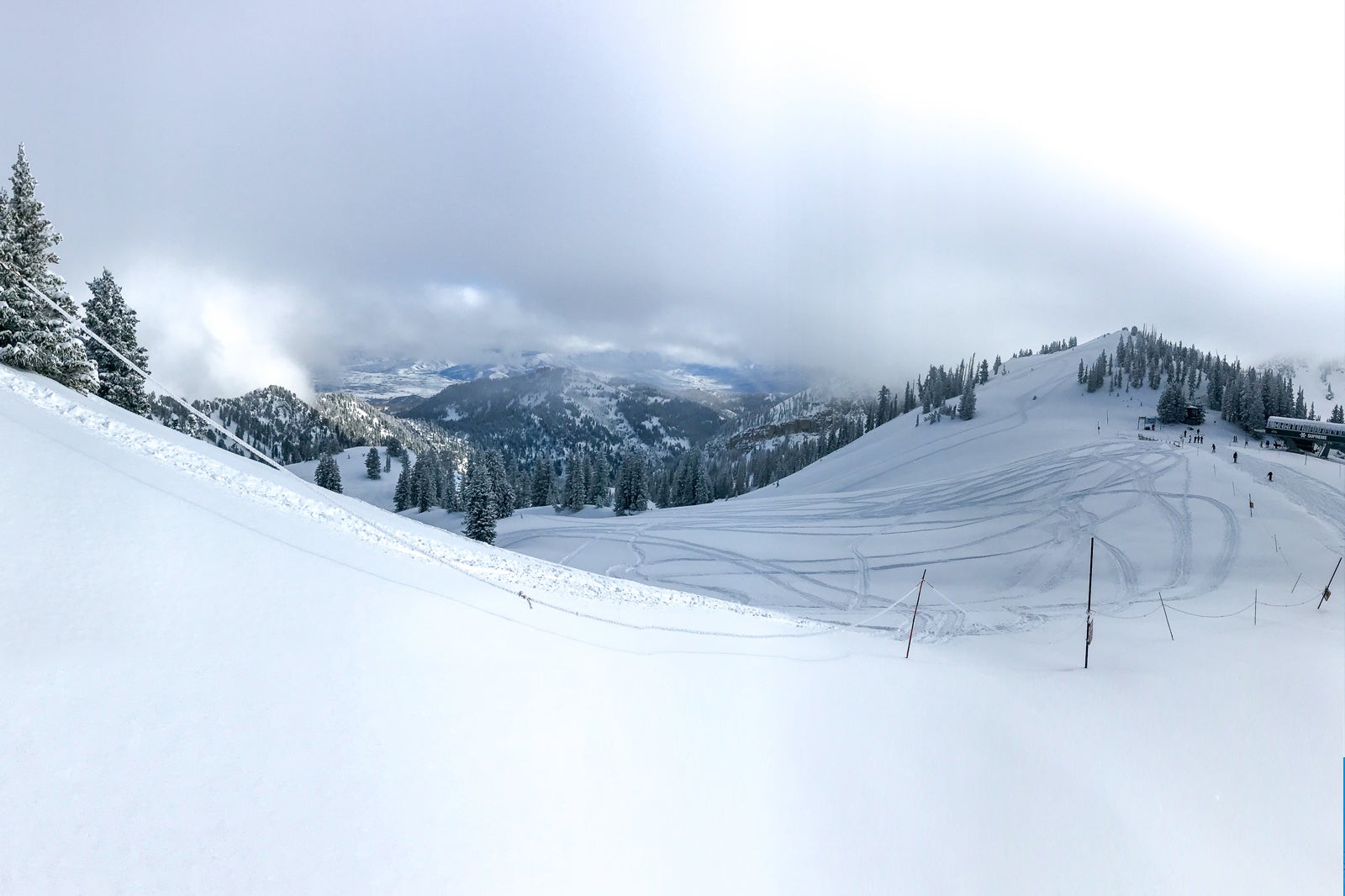 Alta Ski Area is the second-oldest ski resort in the United States having been opened since 1938. It's most well-known for its deep snow and long, fast runs for skiers. It's located just 2 miles further up Little Cottonwood Canyon from Snowbird Resort.
Alta Ski Area is different from Salt Lake City's other resorts by being a ski-only area, with no snowboarding allowed. It's praised by international and elite downhill skiers for its top-quality runs and some of the best powder fields in the world. However, beginners and intermediates are also accommodated with several slopes designated just for them.
Location: 10010 Little Cottonwood Canyon Rd, Alta, UT 84092, USA
Open: Daily from 8 am to 4.30 pm
Phone: +1 801-359-1078
5
Bonneville Shoreline Trail
Tackle a section of this 100-mile long-distance trail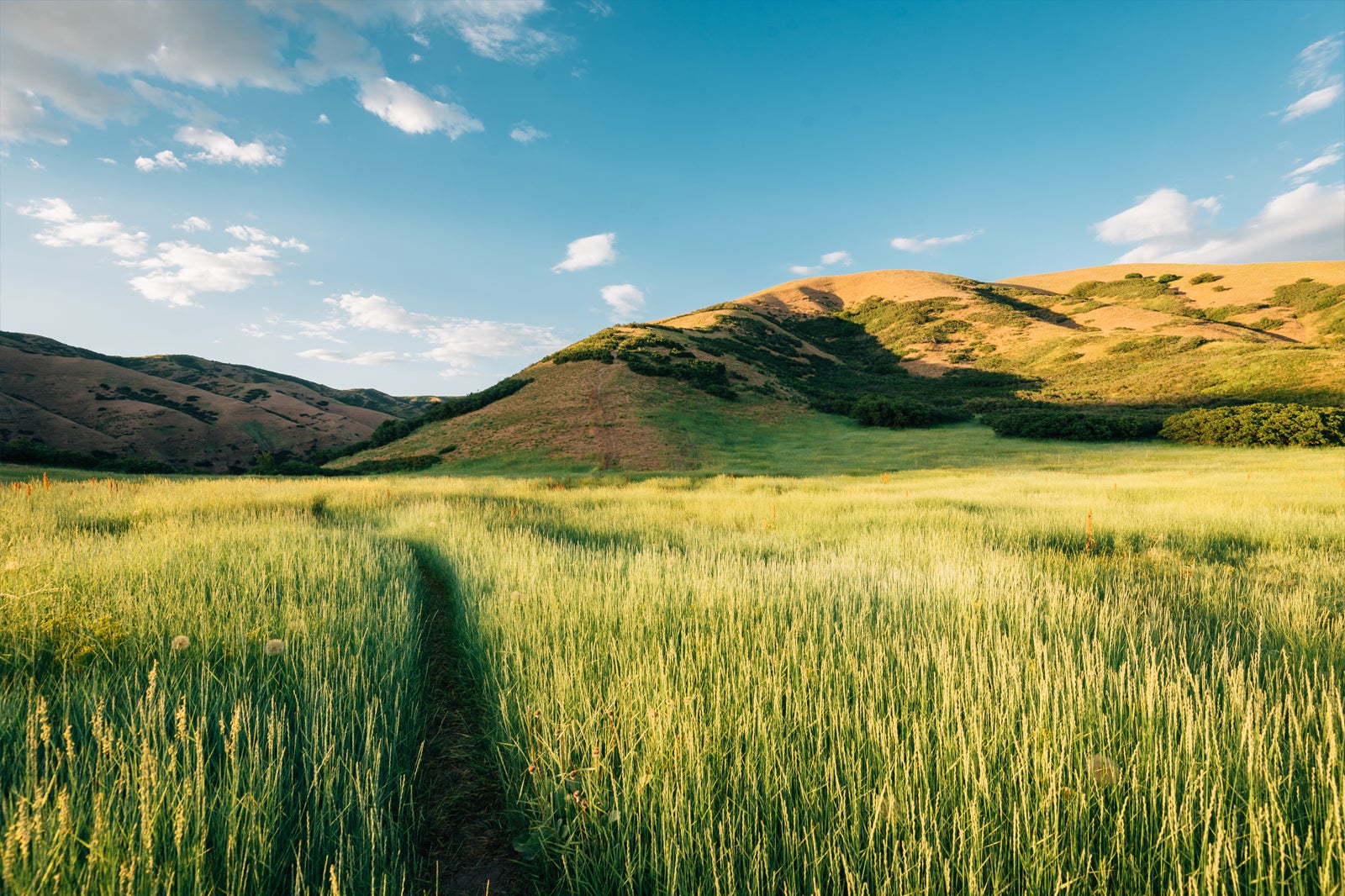 The Bonneville Shoreline Trail is a long-distance network of trails that follows the shoreline of the prehistoric Lake Bonneville in Northern Utah. The current trail stretches for 100 miles along the Wasatch Front but is proposed to one day reach for some 280 miles across the state.
The main section of the official trail skirts around the eastern edge of Salt Lake City towards Ogden in the north. The trail is designated mixed-use, meaning you can run, walk or bike on it. If you want to tackle a short section for a day, it's possible to access the trail from City Creek, just northeast of the Utah State Capital Building. The views along this section of the trail are beautiful, stretching across the city skyline.
Location: Bonneville Shoreline Trail, Salt Lake City, UT 84103, USA
Open: 24/7
6
Solitude Mountain Resort
Spend the day skiing in Big Cottonwood Canyon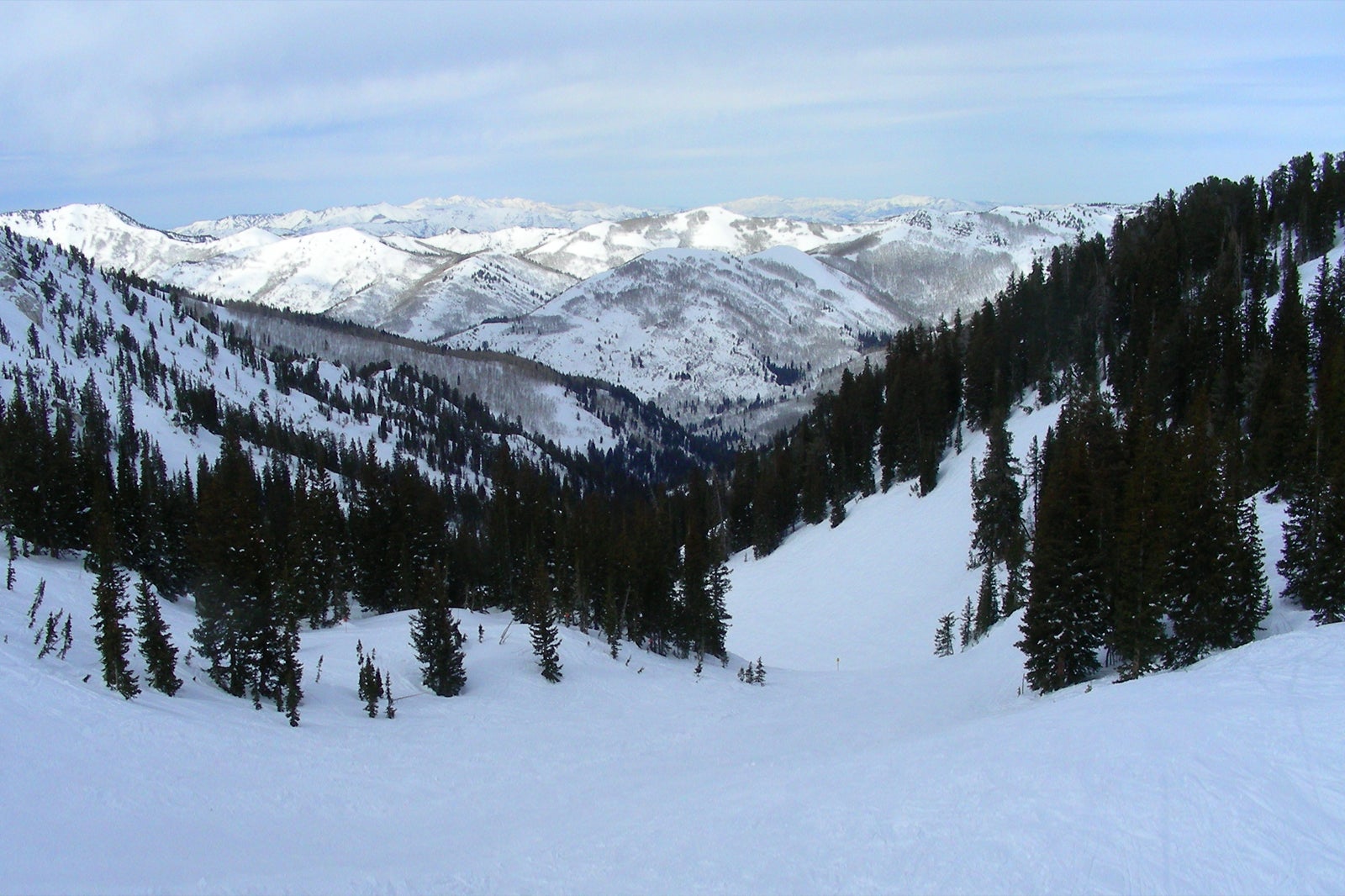 Solitude Mountain Resort is a ski resort in Big Cottonwood Canyon, just a 30-minute drive outside of Salt Lake City. The 1,200 acres of uncrowded slopes and fresh powder makes it a great choice for a winter ski or snowboard trip.
It's far less crowded than Park City on the other side of the valley, which is surprising considering its close proximity to the city centre. It has 80 named runs with 8 chairlifts that accommodate skill levels from beginner up to advanced skiers. The canyon receives an incredible 500 inches of snow in winter, but in summer the resort's lifts remain open for hikers and bikers.
Location: 12000 Big Cottonwood Canyon Rd, Solitude, UT 84121, USA
Open: Daily from 9 am to 4 pm
Phone: +1 801-534-1400
7
Lake Blanche
Hike to this picturesque alpine lake
Lake Blanche is a beautiful alpine lake sitting just below Sundial Peak in Big Cottonwood Canyon. It's accessible by a well-marked hiking trail that leaves from the Mill B South Picnic Area, a 20-minute drive from Salt Lake City.
It's a stunning moderate hike through scrub oak and aspen trees amidst the towering quartzite rocky outcrops. From Lake Blanche, it's possible to continue a little further around to two other lakes known as Florence and Lillian, if you have the extra energy. The 7-mile return hike should take around 4 hours for a moderately fit person, although it's best to allow some extra time to relax at the lake's shore.
Location: Lake Blanche, Big Cottonwood Canyon, UT 84121, USA
8
Antelope Island State Park
Explore this wildlife haven on the Great Salt Lake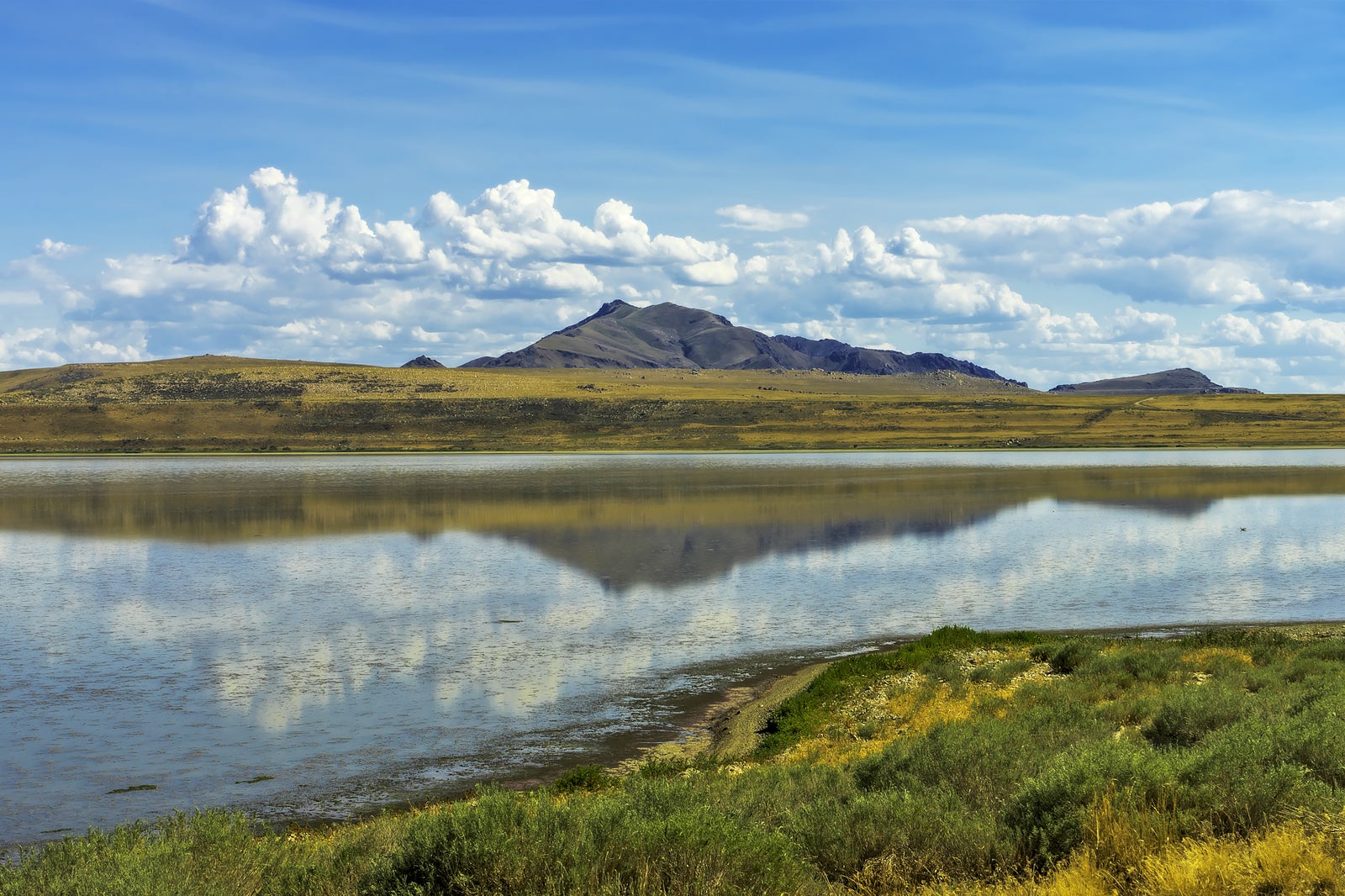 Antelope Island is the largest island on the Great Salt Lake, which lies northwest of Salt Lake City. The 28,000-acre island is almost devoid of infrastructure, serving as a significant wildlife haven. The island is accessed by a causeway. You can pay the park's fee at the entrance.
The island and state park offer a range of recreational activities, from hiking and biking to boating and kayaking. As you explore the island whichever way that you choose, be on the lookout for deer, coyotes, antelope, bison and a variety of bird species. It's also possible to camp the night, as limited tent and RV sites are available on Antelope Island.
Location: 4528 W 1700 S, Syracuse, UT 84075, USA
Open: Daily from 6 am to 10 pm
Phone: +1 801-773-2941
9
Dogwood Crag
Climbing one of the most popular crags in the city
The Dogwood Crag is a wall of quartzite rising along the banks of the Big Cottonwood Canyon stream. The crag leans back at an angle that makes it climbable and it is a popular place for keen rock climbers in Salt Lake City.
It's easily accessible by a short hike in from the Dogwood Picnic Area, which is a 15-minute drive from downtown Salt Lake City. There are 12 different climbing routes on the crag that cater for a range of skill levels. It's one of the most popular climbing and rappelling walls in the canyon, so it's best to arrive early if you want to avoid the crowds.
Location: Big Cottonwood Canyon Rd, Salt Lake City, UT 84121, USA
Open: Daily from 6 am to 10 pm
Phone: +1 877-444-6777
10
Millcreek Canyon
Have a picnic in this beautiful canyon
Millcreek Canyon is a scenic gorge in the Wasatch Mountains on the eastern side of Salt Lake City. Although not as grand as some of the other nearby canyons, it's popular with families because of its plethora of trails and picnic areas that are also dog friendly.
If you prefer to be active, you can choose one of the many hiking trails. Desolation Overlook is a particularly good option with the 4.4-mile return trail offering beautiful views of the Salt Lake Valley. Want to relax and have a leisurely picnic among the beautiful nature instead? The Church Fork Picnic Area is very popular, with plenty of space and lovely waterfalls to enjoy.
Location: 3800 Millcreek Canyon Rd, Salt Lake City, UT 84124, USA
Open: Daily from 8 am to 10 pm
Phone: +1 385-468-7275