Ocean Beach offers a 3.5-mile stretch of sand and surf that offers a quiet and serene way to experience the westernmost shores of San Francisco. Though the average annual temperature is a mere 58 degrees here, it's a great beach for walking hand in hand along mist-covered shores, flying kites, and enjoying a beloved local destination.
The beach is wide compared to other local beaches, and it forms a part of the Golden Gate National Recreation Area. Ocean Beach is a windy beach with strong surf, and watersports athletes can often be seen braving the tides and waves.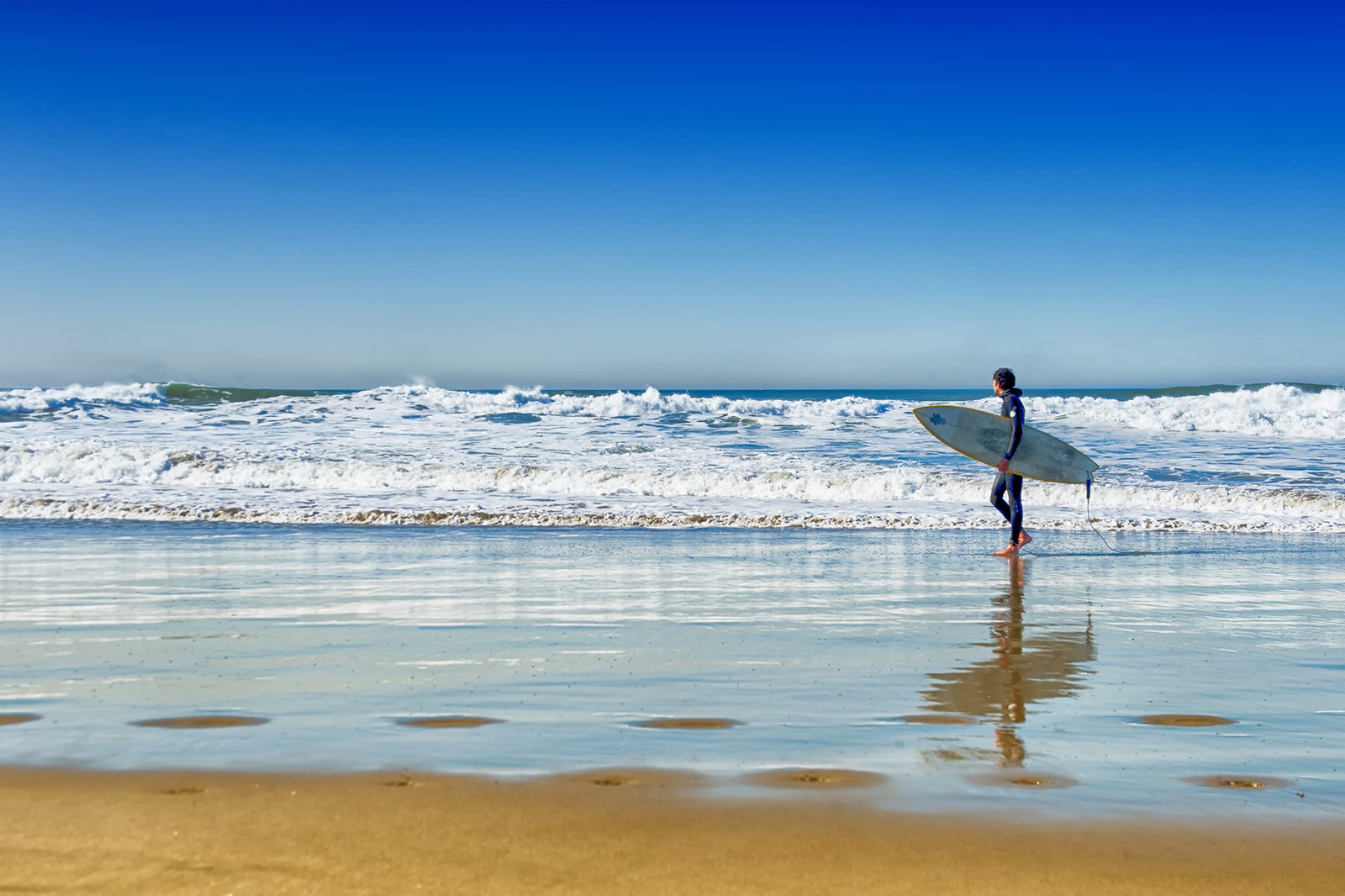 Highlights of Ocean Beach
Ocean Beach is known for being covered in fog through late spring and summer. It's popular amongst those who enjoy walking in the mist along the seashore. It's also a spot where the ablest surfers and windsurfers seek to test their skills against some of the more powerful waves and dangerous riptides the region has to offer.
Occasionally, visitors can stumble upon pieces of a famous shipwreck dating to the Victorian era. In 1878, the King Phillip clipper ship foundered just offshore, and even today, pieces of the relic every so often reappear on the beach.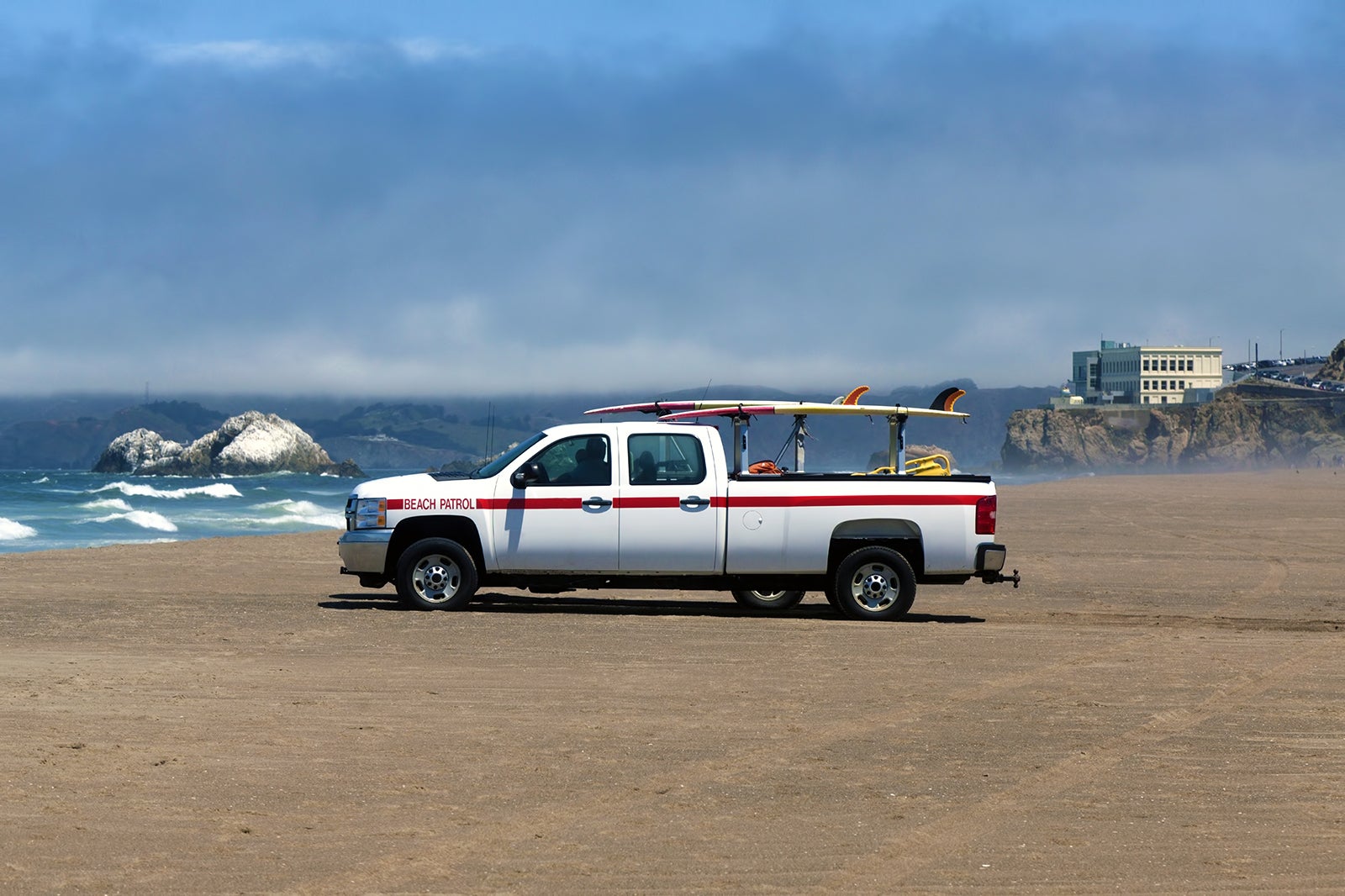 What to know about Ocean Beach
Though the region does have a surfing community that's served by a local surf shop and several cafés, Ocean Beach is a dangerous destination for surfers. The surf is extremely rough and high, and the riptides are quite powerful, so surfing is not recommended. For the same reasons, swimming is dangerous here.
Bonfires are permitted on the beach, but only in designated fire rings that are provided between certain beach access stairwells. Parking is available at an adjacent car park. The beach also butts up against Golden Gate Park and is part of the Golden Gate National Recreation Area.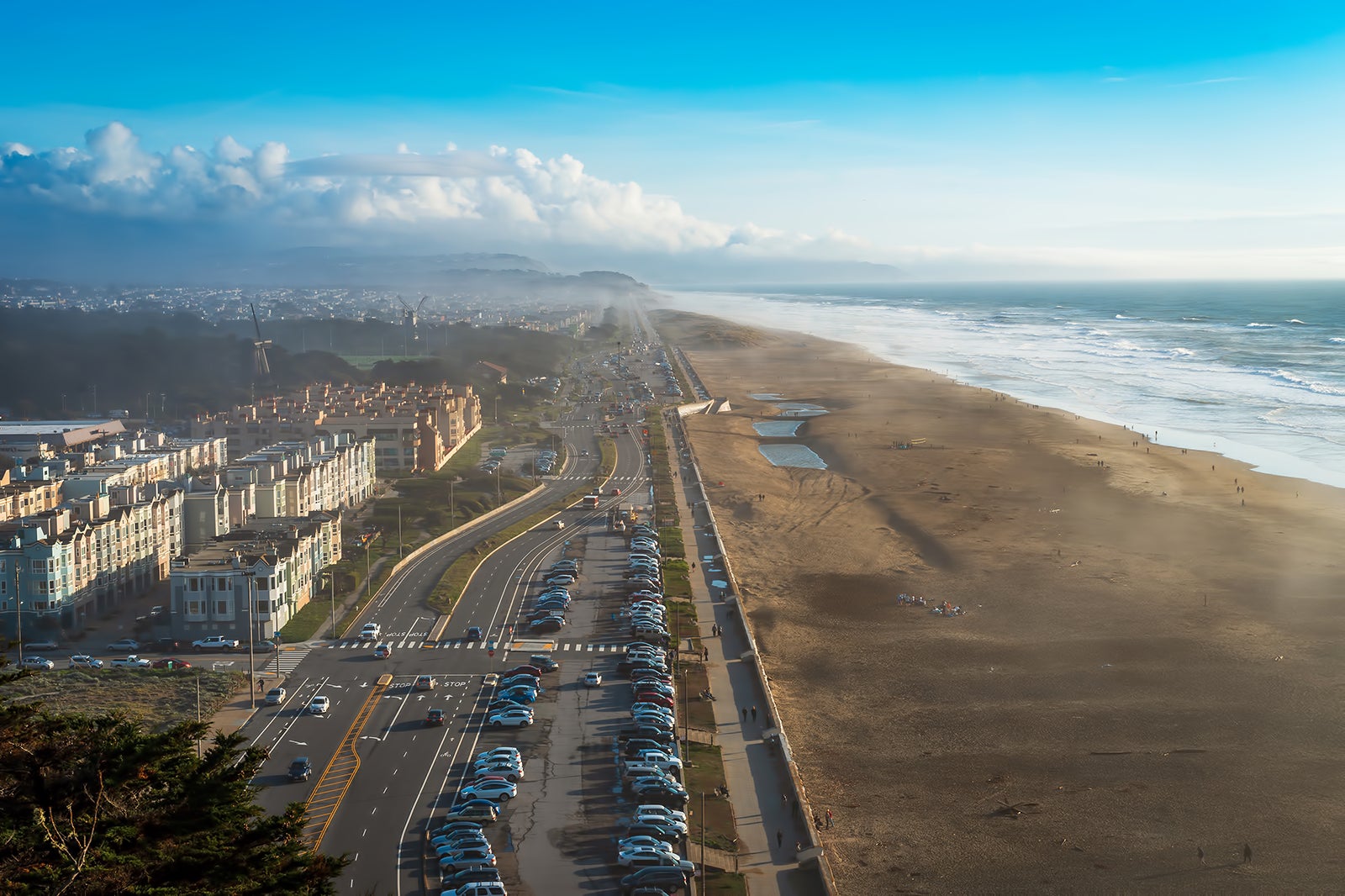 Ocean Beach in San Francisco
Location: Sloat Blvd and Great Hwy, San Francisco, CA 94132, USA
Back to top