Reno Travel Essentials
Useful Information to Help You Start Your Trip to Reno
Our Reno Travel Essentials lays out the essential information you need to help you plan your trip to one of the most popular destinations in Nevada, USA. No matter how frequently you travel, some questions will always need answers: What's the weather like? How can I get from Reno-Tahoe International Airport (RNO) to my hotel? What currency and type of plug do I need?
We have all these answers plus other basic info about the best time to go, getting there, getting around, and a few useful travel tips. You'll also learn about the most popular landmarks in Reno such as the Riverwalk District, the National Automobile Museum, and the Nevada Museum of Art. It's all compiled in our Reno Travel Essentials. After going through this short and easy-to-read guide, you'll be a little more prepared to start your trip to Reno.
1
When is the best time to travel to Reno?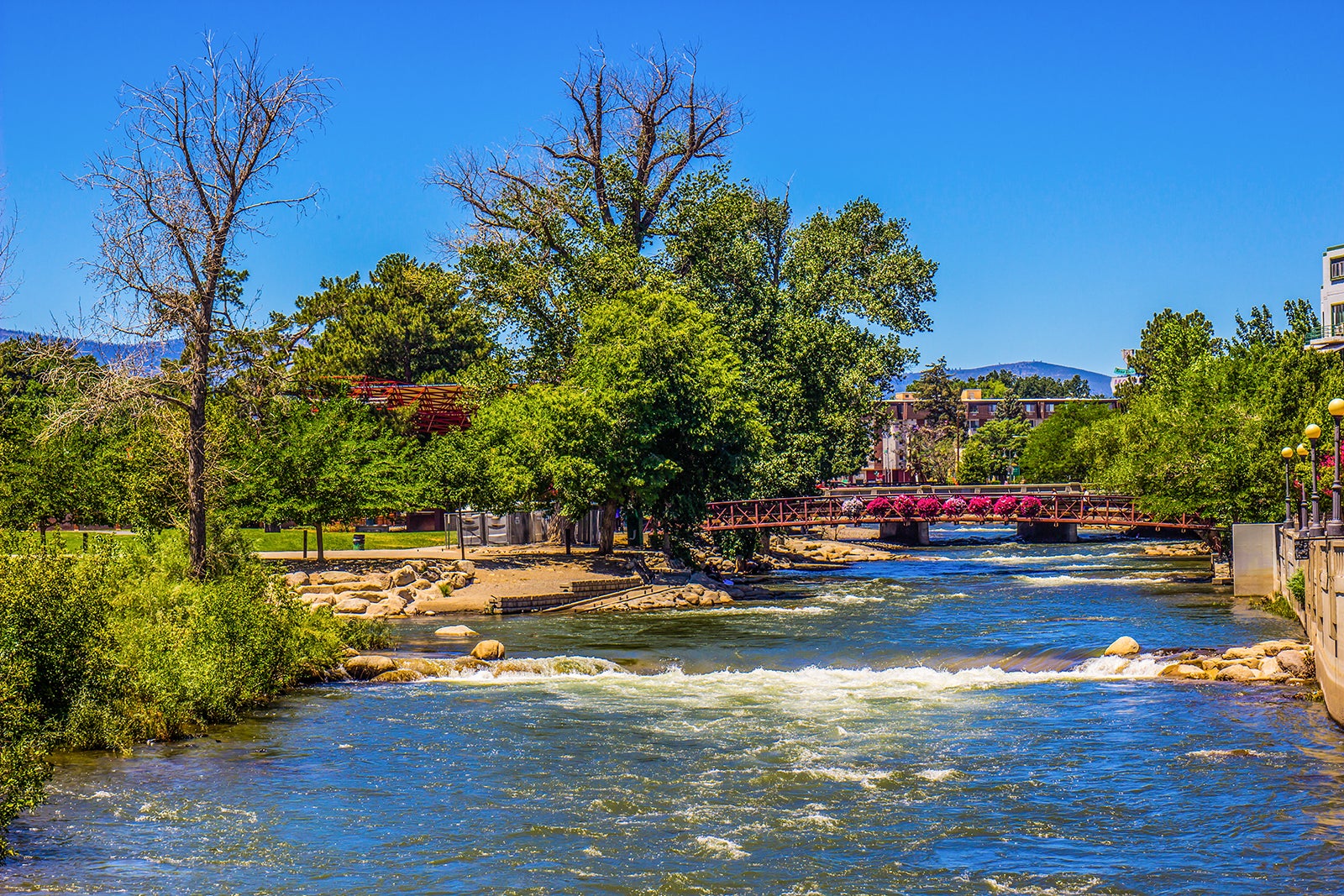 Reno has a cold, semi-arid climate that translates to cool, chilly winters and hot summers. Average temperatures range from 35°F in winter to 75°F in summer.
Settled on the rain shadow of the Sierra Nevada, Reno is a rather dry city. On average, you can expect up to 5 rainy days per month from November to March and only 2 days in July and August. You can expect a few snowfalls in the November–March period.
May–September is the warmest time of the year in Reno. The peak season runs from June to September, when you can expect larger crowds and higher accommodation rates. It's best to book a few months ahead if you plan to visit Reno at this time of the year.
The best times to visit Reno are April–May and October–November. These are when hotels usually offer better rates and the weather, although cooler, is just right for hiking adventures in the superb nature surrounding Reno.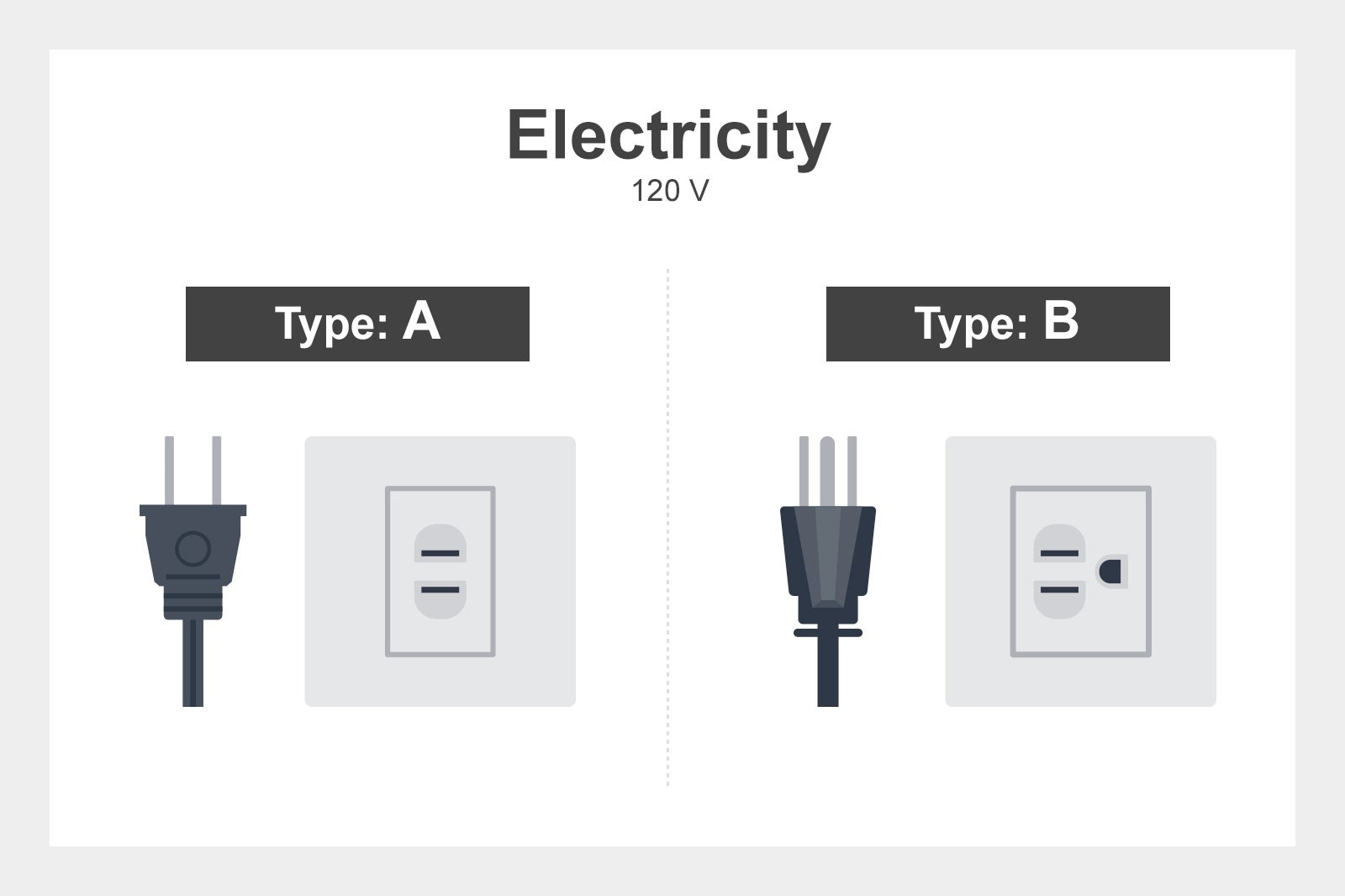 Plug type: A and B
Electricity: 120 V
Currency: United States Dollar (US$)
International dialling code: +1 775
Emergency telephone number: 911
3
How to get to my hotel in Reno?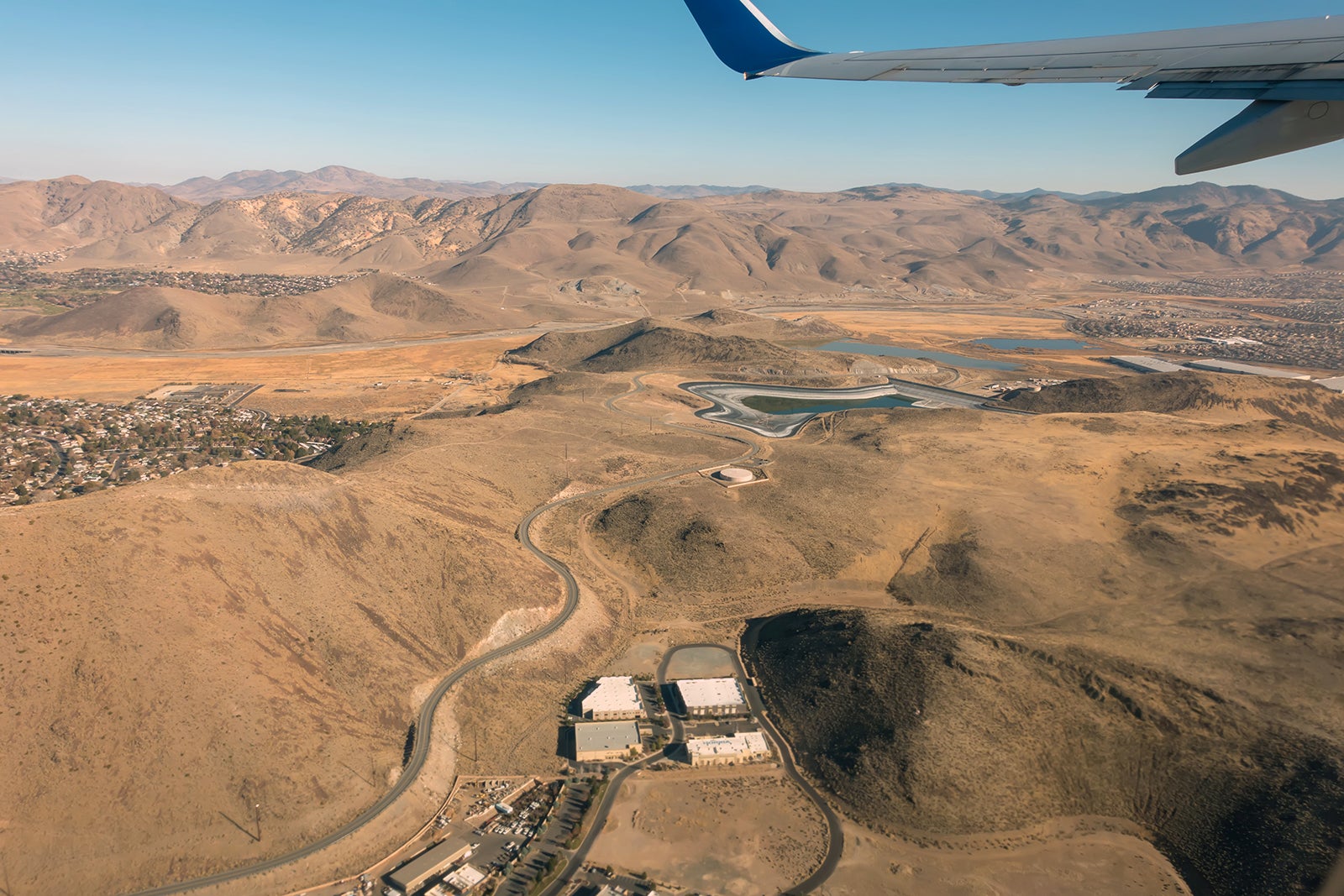 If you're getting to Reno from abroad, Reno-Tahoe International Airport is the main arrival hub to "The Biggest Little City in the World". Reno has a secondary airport, Reno Stead Airport (RTS), which is a regional airport mostly used as a general aviation reliever for the nearby Reno-Tahoe International Airport.
You can also get to Reno by train or bus. The Reno Amtrak station is located downtown. The Greyhound bus stop is adjacent to the train station.
Reno-Tahoe International Airport (RNO)
Reno-Tahoe International Airport is located 3 miles southeast of Downtown Reno, as the crow flies. The driving time from the airport to the city centre is about 15 minutes.
You can enjoy free Wi-Fi throughout the airport. Ground transport options available to get you to your hotel from RNO, depending on your budget, are as follows:
The taxi/limousine/rideshare pick-up area is outside of the D Doors, just north of Baggage Claim.
A handful of shuttle services can be found in the Baggage Claim area, behind the rental car counters.
City Bus service is provided by RTC Ride. The pick-up area is at the north end of the curb, outside of Baggage Claim.
Major car rental counters are also available in Baggage Claim.
Getting to Reno by Amtrak train or Greyhound bus
If you're already in the States, you can get to Reno by train on the once-daily California Zephyr. This line runs between Chicago, Illinois and Emeryville, California – in the San Francisco Bay Area. The Reno Amtrak Station is at 280 North Center Street, right in the city centre. From there, you can easily get to your hotel by City Bus, taxi, or rideshare.
The Greyhound bus stop is right next to the Reno railway station. You'll find the same onward travel options here as at the train station.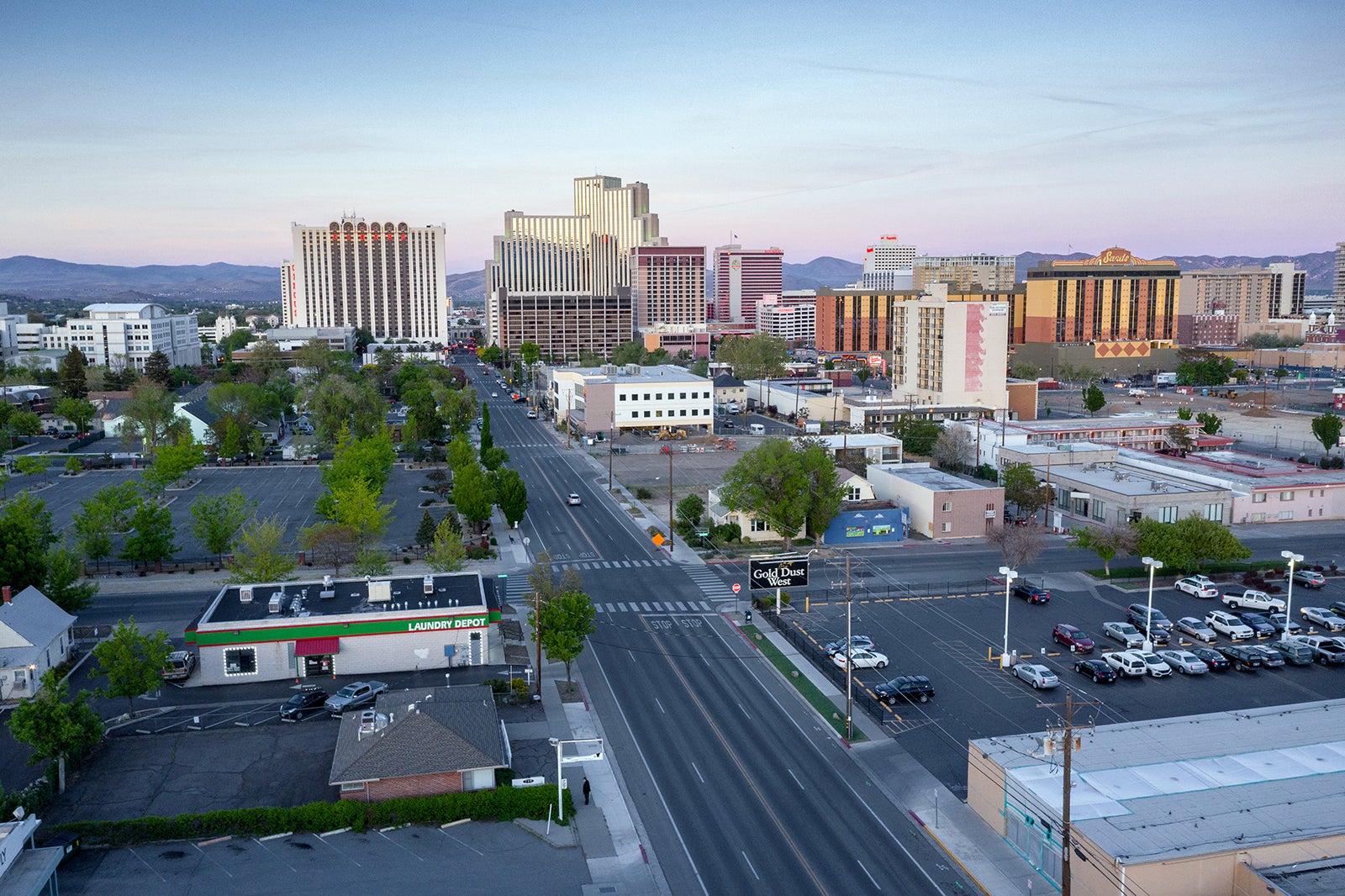 Travel tips
About a square mile in size, Downtown Reno can easily be explored on foot. It's home to landmarks and attractions such as the Reno Arch, the National Automobile Museum, and the Reno Ballroom, just to name a few. You'll also find a tremendous choice of dining, shopping, and nightlife entertainment options in the many casinos. Nevertheless, be cautious as walking after dark is not recommended in certain areas of the city centre.
For longer distances, the RTC Public Transportation system conveniently takes you all around Reno. Taxis and rideshares are also popular and inexpensive due to the compactness of the city.
Taking a taxi
From Taxi Tom (+1 775-502-1320) to Whittlesea Checker Taxi (+1 775-322-2222) to Yellow Cab (+1 775-355-5555) and many more, Reno offers plenty of choices for taxi services. Taxis can also be flagged down on the street and found lined up in front of hotel-casinos and major tourist attractions. The usual tipping for taxis is around 15-20% of the fare. Credit cards are accepted by most taxi drivers.
Uber and Lyft are the main ride-hailing apps used in Reno. Their rates are slightly cheaper than standard taxicabs. They accept payments by credit card.
Travelling by public transport
RTC Ride (Regional Transportation Commission Ride) runs Reno's public transport services. The company serves the entire Washoe County in Nevada, including several lines with stops in Downtown Reno.
The Sierra Spirit line is very popular with visitors as it loops around most major landmarks in the city centre. It runs at a very cheap fare every 20 minutes from 7 am to 7 pm.
Various ticketing options are available. Money-wise, it's best to purchase a day or multi-day pass. Tickets and passes can be purchased aboard the bus. You can also install the free Token Transit app on your phone. Linked to your credit card, it permits you to buy tickets and passes directly from your phone.
Renting a car in Reno
In Nevada, foreigners can use their home country-issued driving license until it expires. Renting a car is a good option for getting around Reno, especially if you plan to visit Lake Tahoe, Virginia Peak, or other out-of-town attractions.
You can find car rental agencies in the city centre and at the airport. Reno is a car-friendly city; it has many parking lots, some of which are complimentary.
Is Reno a bike-friendly city?
Hiring a bicycle is a cool way of getting around Reno. The city is bike-friendly and celebrates cycling with a bike week every year during the 3rd week of May. There are many off-road biking trails for all skill levels nearby, too. RTC Ride buses have bike racks that allow you to easily get outside the city. You can find maps of Nevada's cycling trails online.
You can hire a regular bike, an electric one, or a mountain bike at any of the multiple bike rental companies such as Reno Bike Project (+1 775-323-4488), Pedego Electric Bikes Reno (+1 775-997-3636), and High Sierra Cycling (+1 775-852-8850), just to name a few.
5
What are the main annual events in Reno?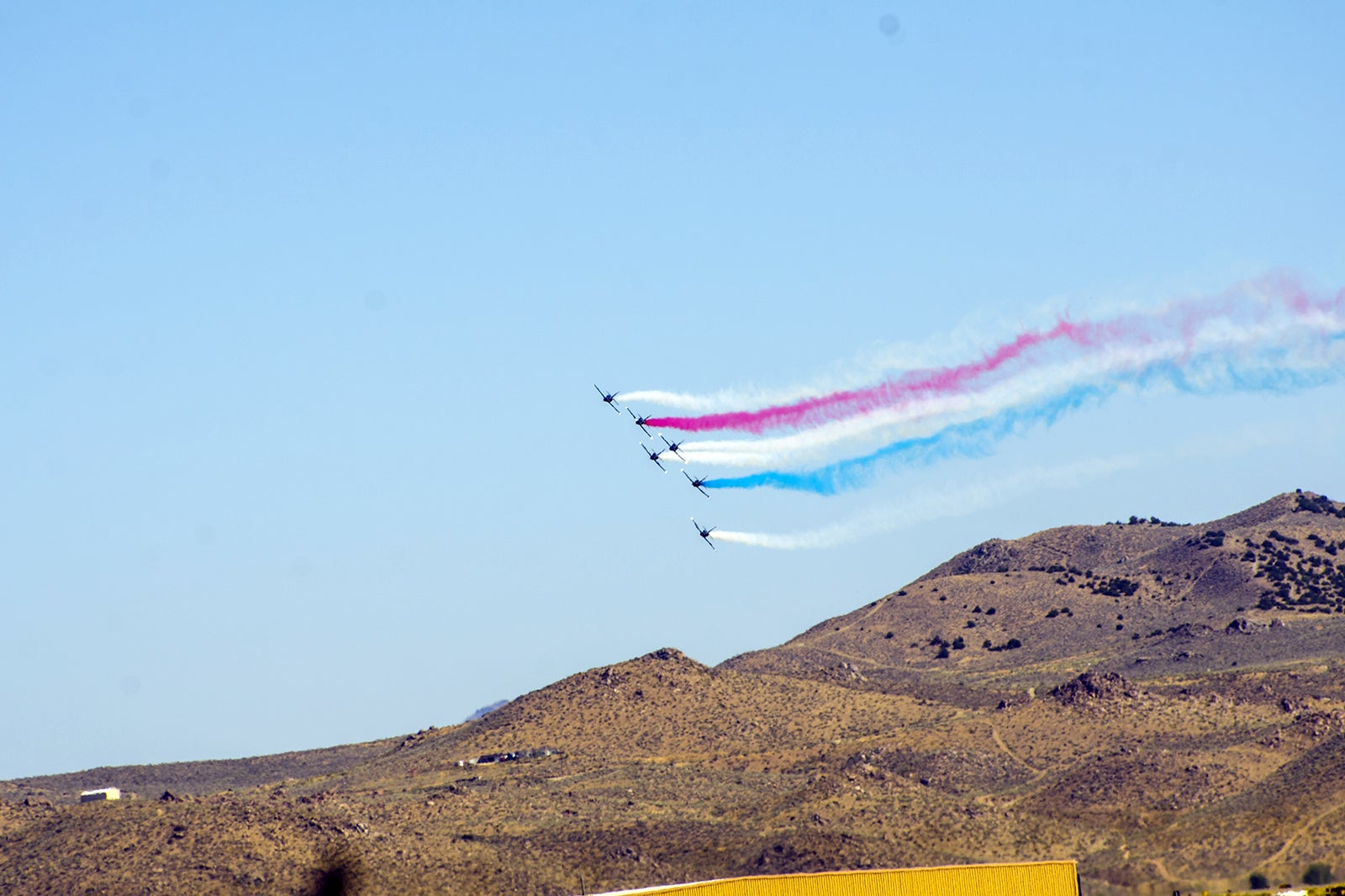 Reno Rodeo
Mid-June
Started in 1919, this 10-day event dubbed the "wildest, richest rodeo in the West" now attracts over 100,000 fans each year for extreme bull riding, drill team competitions, and other classic rodeo events.
Where: Rodeo Arena, 1350 North Wells Avenue
Hot August Nights
Early to mid-August
This 6-day festival celebrates vintage cars and rock 'n' roll in style. It features exhibitions of cars made before the '70s and rock concerts performed by international stars.
Where: Various venues across Reno
Reno Air Races
September
A thrilling 5-day spectacular air show tagged as the "fastest motorsport on earth", featuring 6 air races and aerobatic demonstrations.
Where: Reno Stead Airport
6
What are the main landmarks in Reno?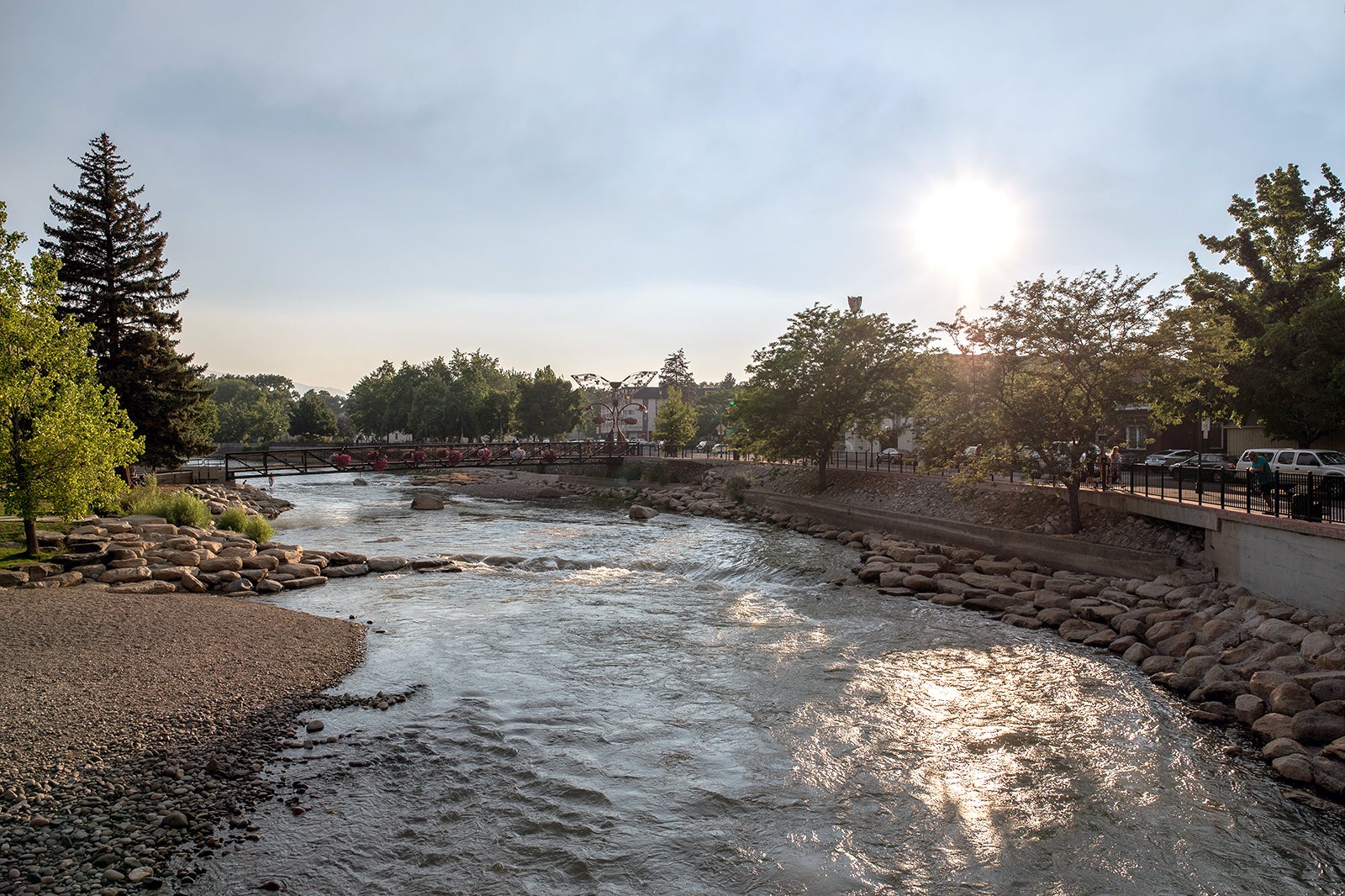 The Riverwalk District
A bustling stretch of boutiques, local restaurants, and entertainment venues where you can grab a cup of coffee and plan your day as you stroll along the Truckee River.
The National Automobile Museum
Recognised as one of America's Top 10 Automobile Museums, it features over 200 vehicles. It's also home to the Nevada Space Centre, which showcases Nevada's impressive contributions to space technologies.
Nevada Museum of Art
A contemporary and stunning escape from the glitz and glare of casinos and home to a mixed media exhibition of both permanent collections and temporary displays.
The Fleischmann Planetarium and Science Centre
Explore black holes, constellations, and even whale migrations and coral reefs. Between the Star Theatre, virtual reality experiences, and Space Exhibit hall, there's plenty to keep you occupied for a few hours.
Back to top