The John Rylands Library is a neo-Gothic, late-Victorian library that holds some of the largest special collections in the United Kingdom. Among the library's prized pieces are a Gutenberg Bible, medieval illuminated manuscripts and one of the earliest surviving New Testament texts.
Maintained by the University of Manchester, the John Rylands Library is a historic and architectural landmark, an operating library and a traveller destination. Over 250,000 people visit the library each year to see the architecture and explore the rare book collections. Visitors typically spend 1 to 2 hours in the library.
John Rylands Library in Manchester - one of the highlights of 14 Instagrammable Places in Manchester and 10 Free Things to Do in Manchester (Read all about Manchester here)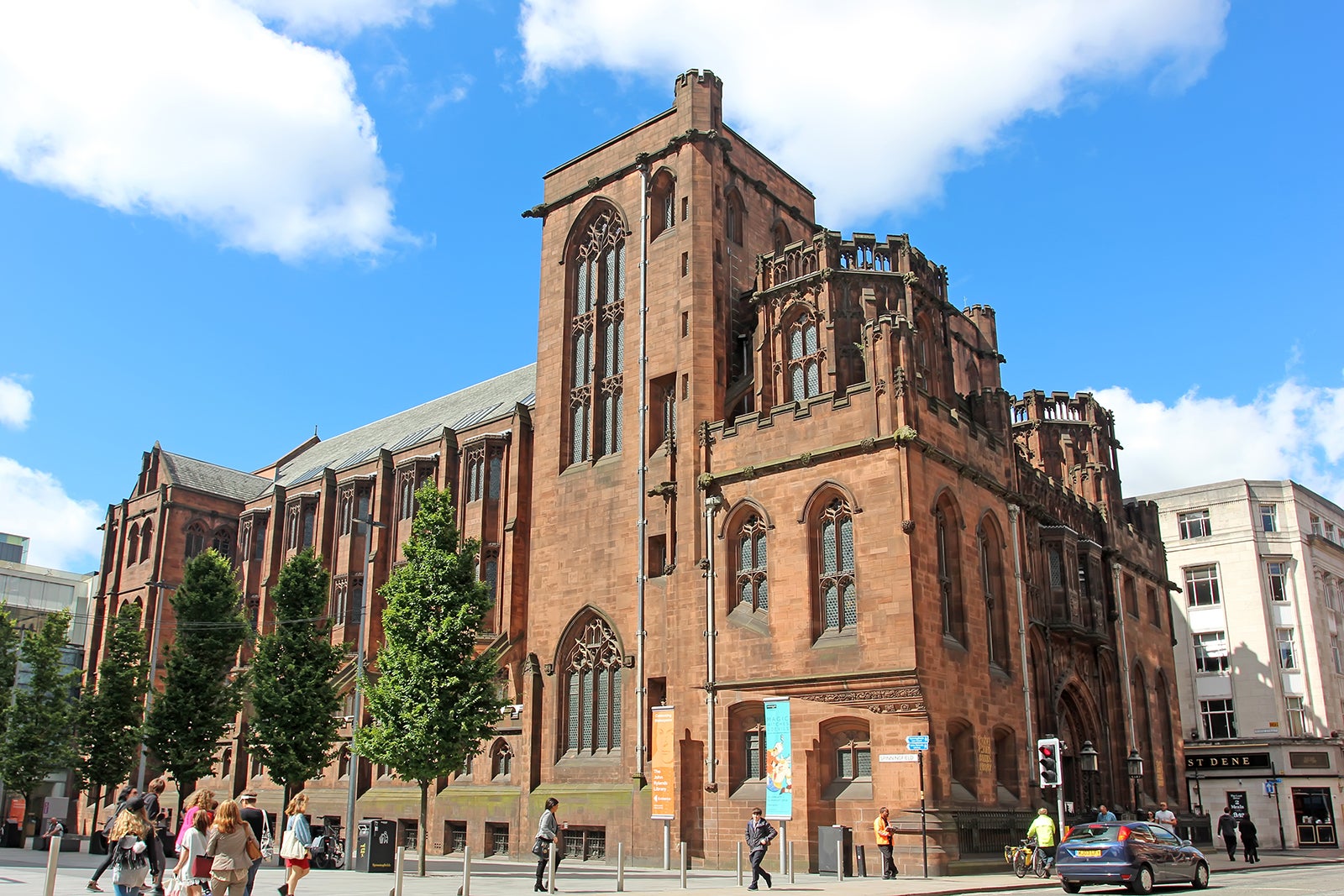 Highlights of the John Rylands Library
The John Rylands Library opened in 1900 and reflects both neo-Gothic architecture and arts-and-crafts details that resemble a church, making it an unusual design for the time. The doors have canted oriel windows with carvings that represent John Ryland's monogram, the arms of Rylands, Rylands' native town and several universities.
The library is home to over 250,000 printed volumes and more than 1 million archival items and manuscripts. A highlight of the collection is the Althorp Library of Lord Spencer, which features 43,000 items and thousands of incunabula. The collection also includes rare renaissance books, the Gutenberg Bible and papyrus fragments.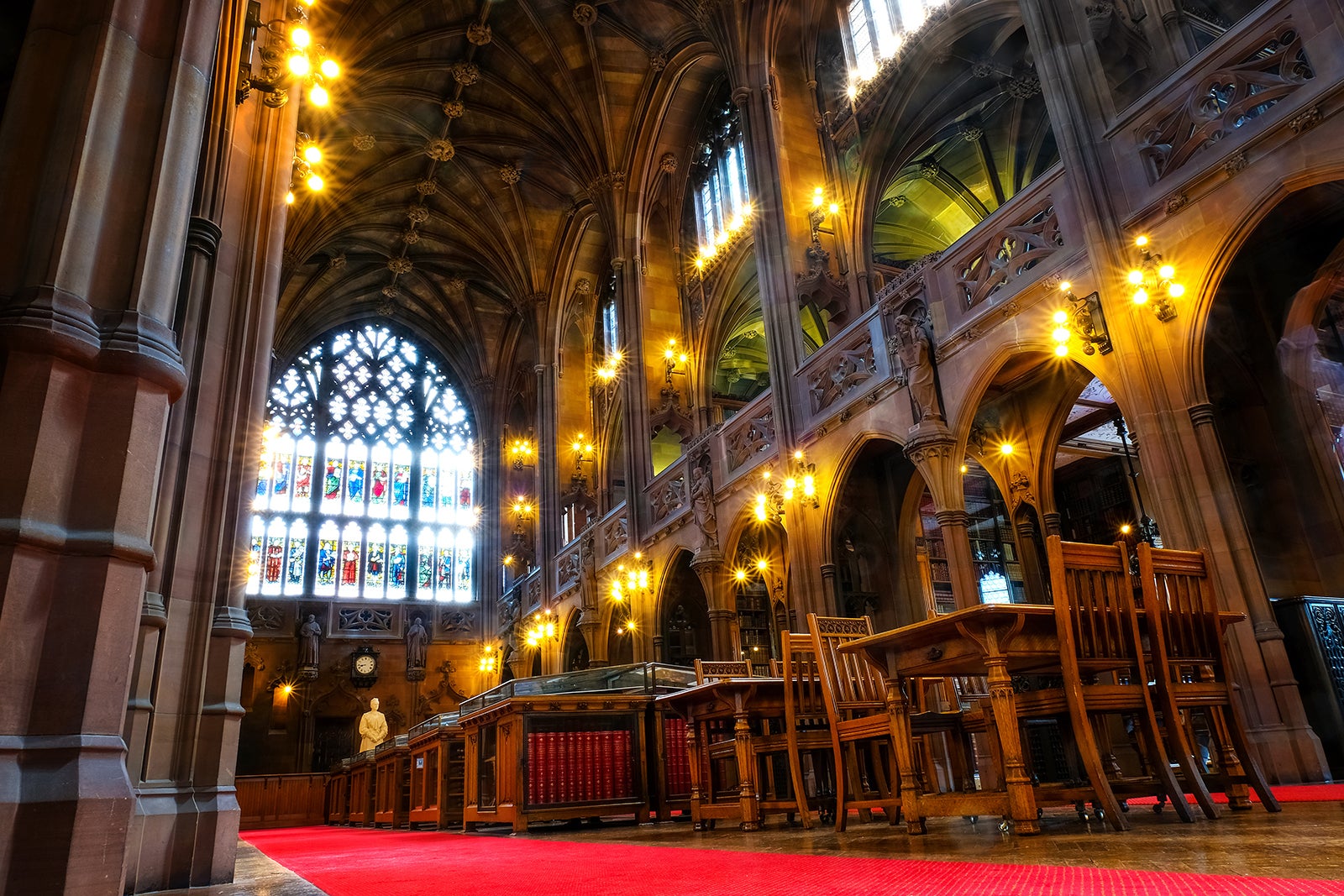 Good to know when visiting the John Rylands Library
While most of the collections in John Rylands Library are open to the public, researchers and students, the special collections require closed-access reader service with pre-booking. These include the archives of the university, the map collection, medical and scientific archives, post-1800s medical books and the Christian Brethren Archives.
The John Rylands Library is close to many of Manchester's other incredible attractions, such as the National Football Museum and the Manchester Art Gallery. You could also tour the Science and Industry Museum, a fascinating museum with science and industrial exhibits in a restored 1830 railway station.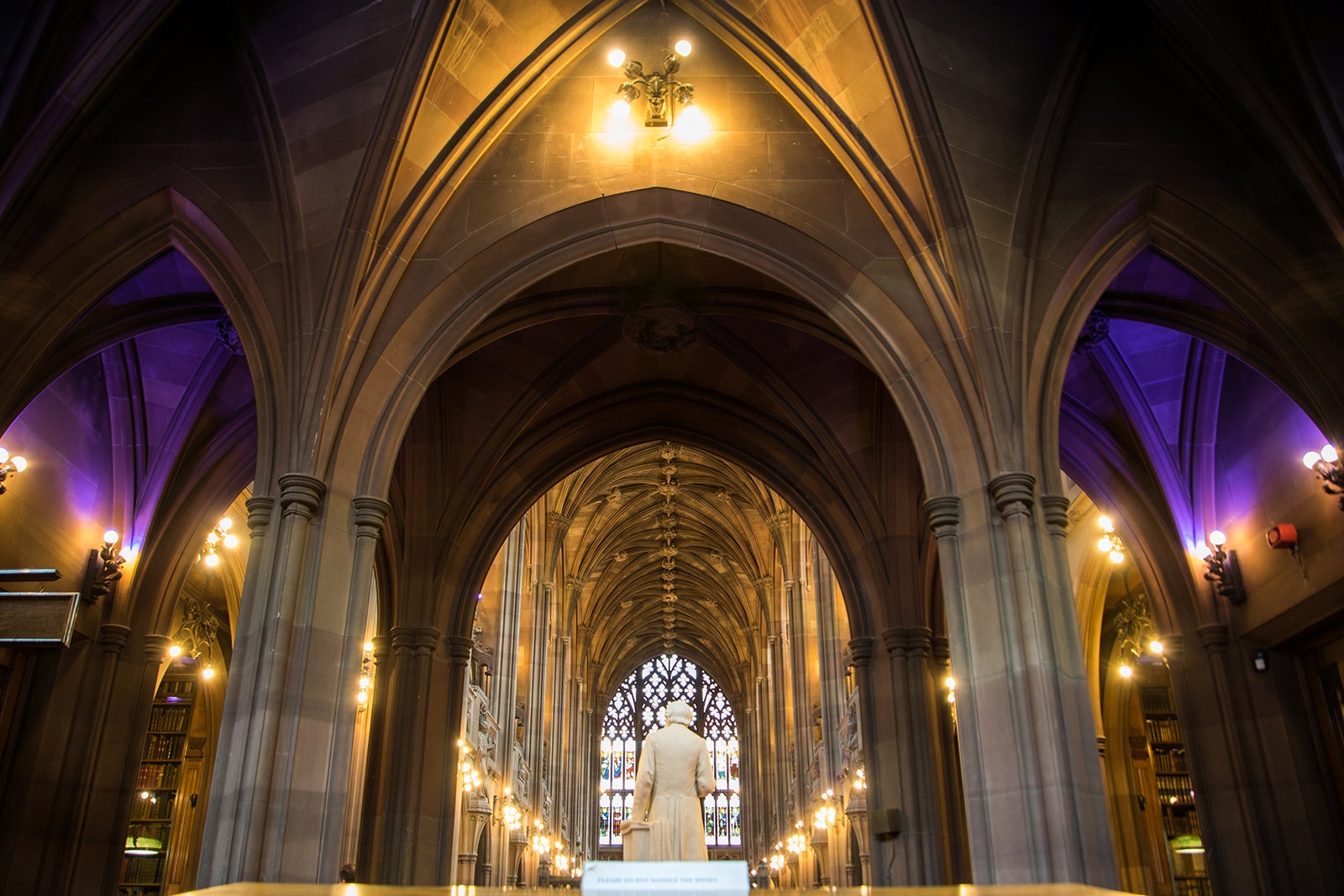 John Rylands Library in Manchester
Location: 150 Deansgate, Manchester M3 3EH, UK
Open: Monday–Thursday from noon to 8 pm, Friday–Sunday from 11.30 am to 8.30 pm
Phone: +44 (0)1613 060555
Back to top