The Manchester Cathedral is the mother church of the Anglican Diocese of Manchester and a stunning example of perpendicular Gothic architecture. The cathedral is the seat of the Bishop of Manchester and the city's parish church.
The cathedral hosts religious services throughout the week and can seat up to 940 people. In addition to religious services and tours, the cathedral also offers event space for weddings, meetings, conferences, brand launches and galas. The Library and Chapel House offer more intimate dining, while the Regimental Chapel and Refectory have space for larger gatherings.
Manchester Cathedral - one of the highlights of 15 Instagrammable Places in Manchester and 11 Free Things to Do in Manchester (Read all about Manchester here)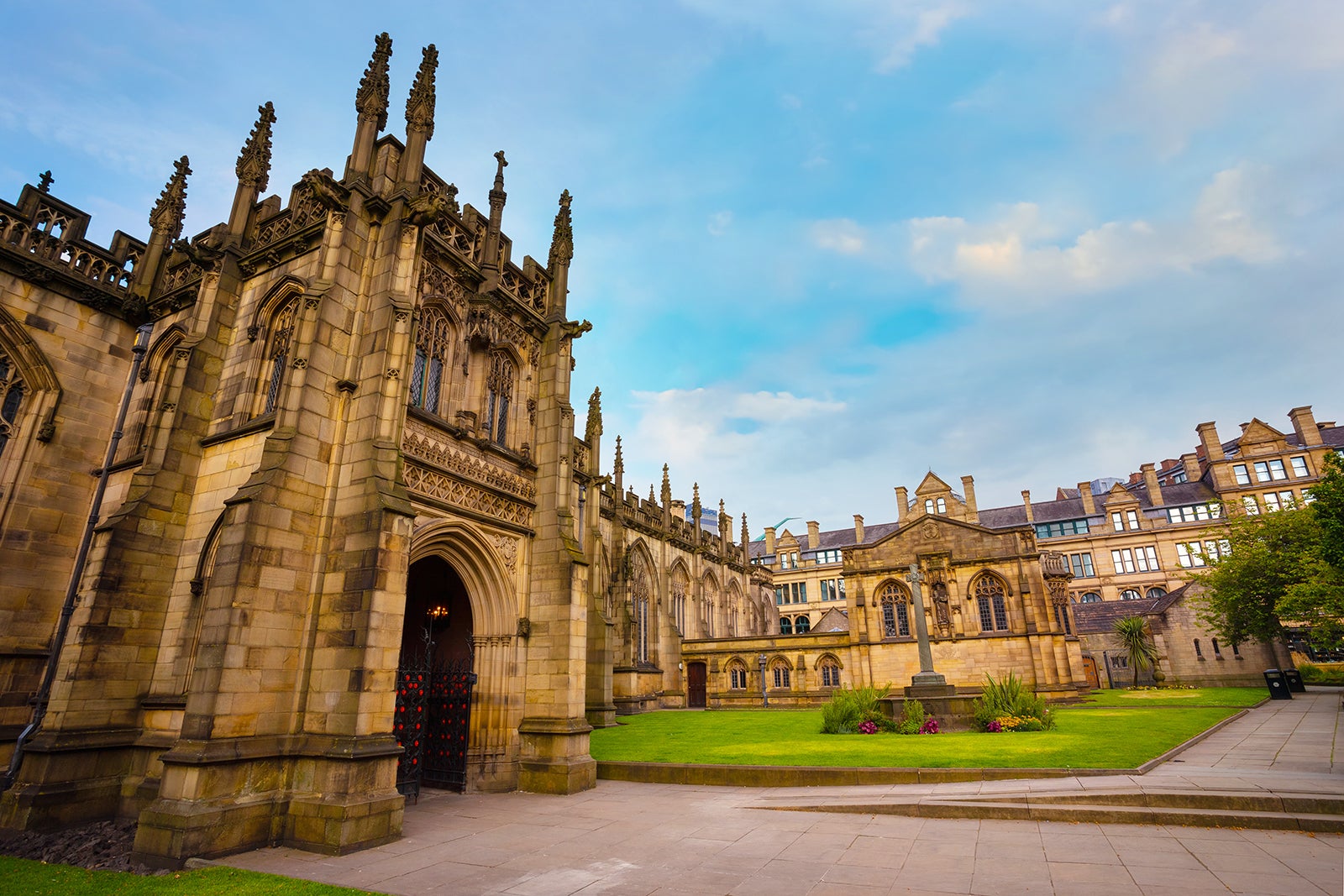 Highlights of the Manchester Cathedral
The Manchester Cathedral dates back centuries and has experienced destruction and restoration. The Angel Stone, an angel carving from around 700 AD, is a preserved landmark that may have belonged to an earlier church. The current church was built on the grounds in 1215, though different aspects of the cathedral have been refinished or restored as recently as the 1960s.
Some of the most impressive features of the cathedral include the 16th-century misericords, the Victorian stained glass and the change-ringing bells. You'll see 14 angel sculptures at the nave roof brackets, each playing a medieval instrument, including Scots pipes, dulcimer, lute, hurdy-gurdy, fithele, harp, portative organ and trumpet.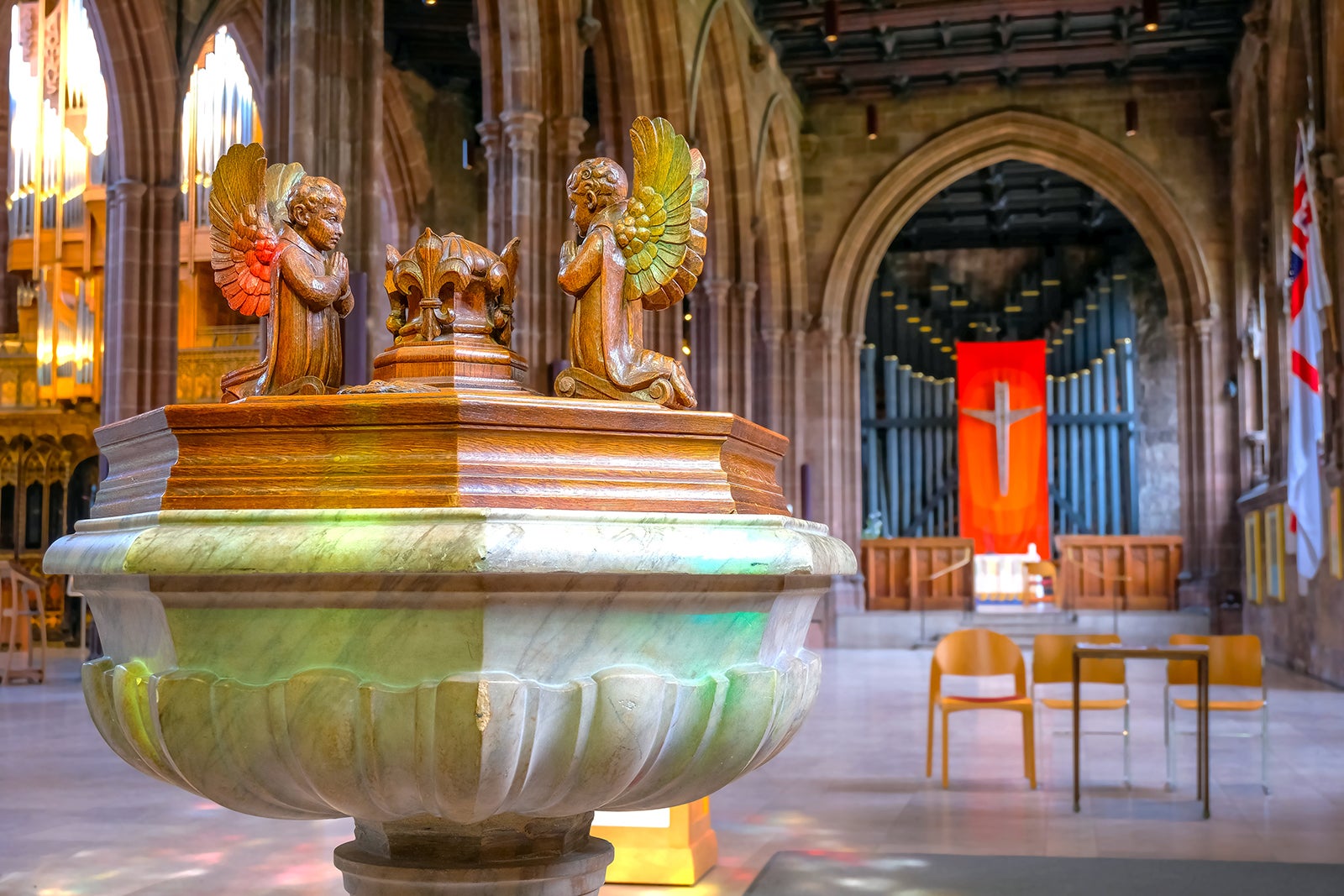 Good to know when visiting the Manchester Cathedral
The Manchester Cathedral is open to visitors year-round, but you can book a guided tour to learn more about the cathedral's rich history and special points of interest. If you prefer a self-guided tour, the cathedral offers a comprehensive brochure that discusses all the highlights.
If you're bringing the family, one of the best things to do is the Explorer Trail. During the visit, children will be given backpacks and spyglasses to follow the Explorer's Trail at the cathedral and spot the Angel stone, firebird and other mythical-creature statues. The trail also includes activities like connect-the-dots and word searches about the cathedral.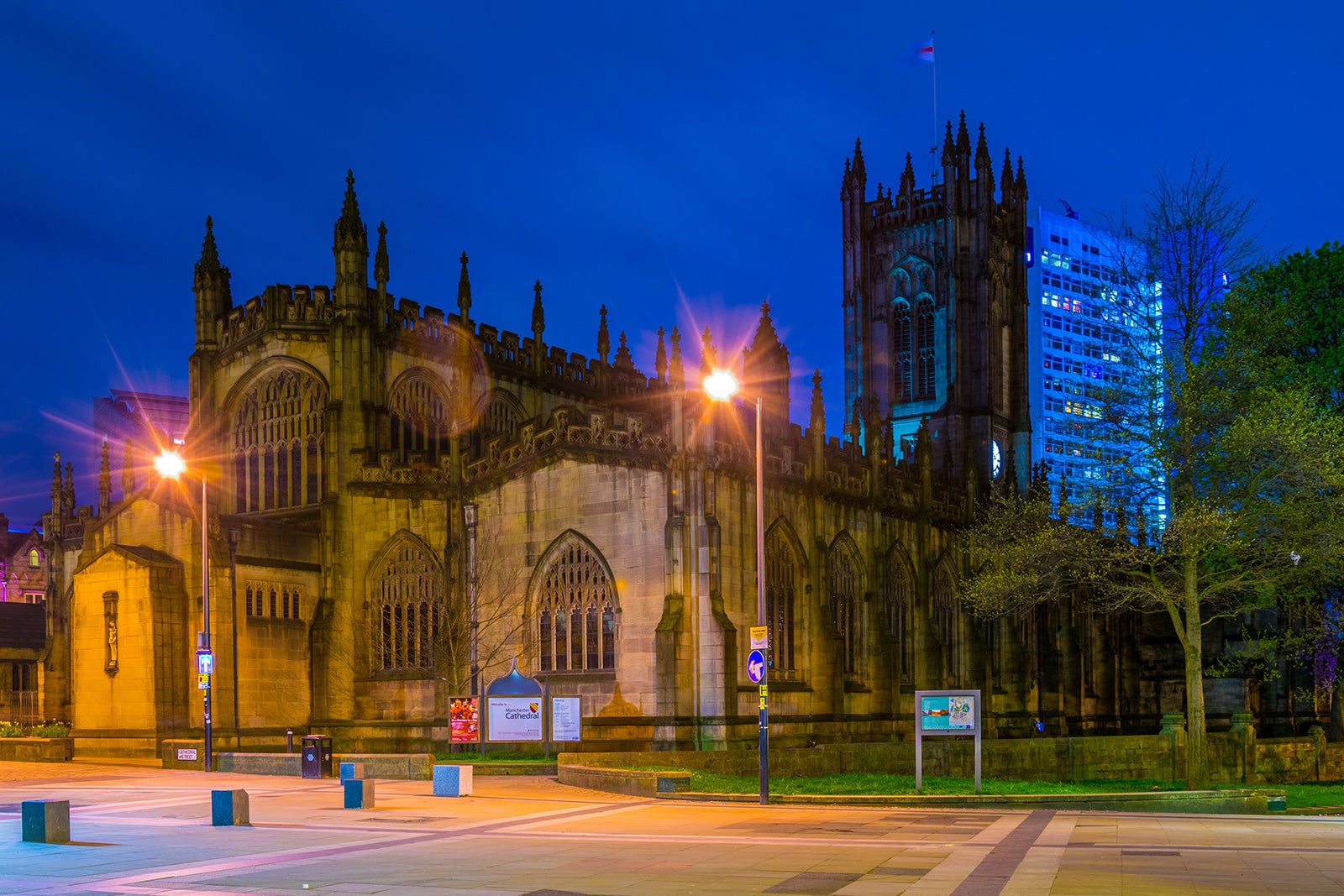 Manchester Cathedral
Location: Victoria St, Manchester M3 1SX, UK
Open: Monday–Sunday from 8.30 am to 5.30 pm
Phone: +44 (0)1618 332220
Back to top