Savile Row is a street in central London renowned for its top-quality traditional tailoring. Since the early 19th century, tailors on this street have outfitted illustrious names from literature, theatre, science and politics, as well as members of the Royal Family. The street is also the home of the dinner jacket, which was invented by tailor Henry Poole in his shop on Savile Row.
The original tailors were followed by a new wave of fashion designers like Ozwald Boateng and Richard James. The shopping street also has branches of several major fashion brands, including Alexander McQueen and Abercrombie & Fitch. Modern cuts and colours appeared alongside traditional tweeds and pinstripes, and women-only tailors were welcomed to Savile Row. Today, shoppers come from all over the globe to get their suits custom-made by some of the world's best tailors.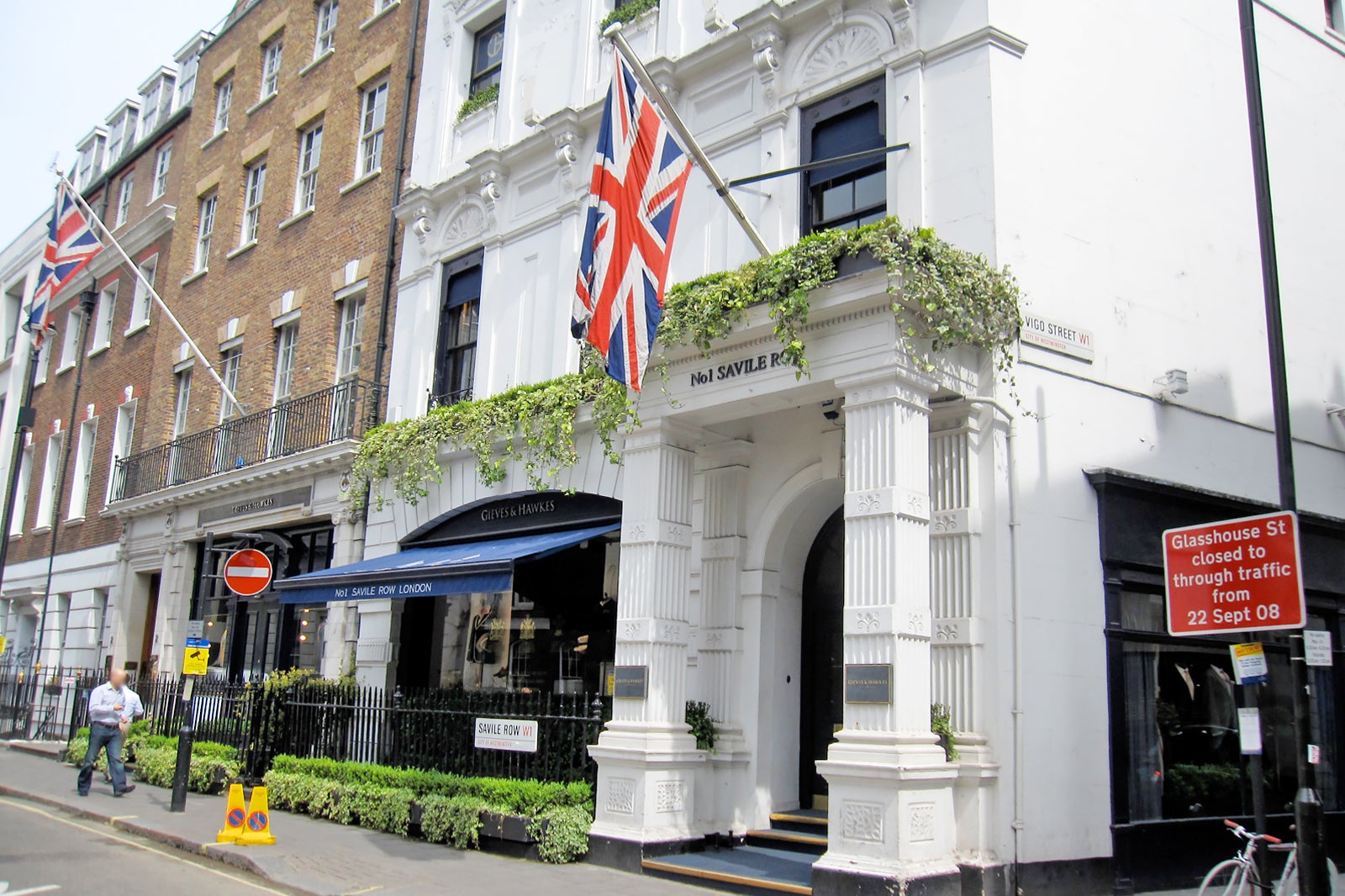 What are the highlights of Savile Row?
Savile Row draws millions of shoppers a year to browse the wares of both traditional tailors and well-known international brands. Get fitted for a custom suit, hand-made using traditional techniques, or shop for the finest shirts, ties, cufflinks and pocket handkerchiefs to complete your outfit. If you're a big fan of fashion history, you can hear colourful stories about the street's contribution to men's fashion on a tour of the street's most famous shops.
The grand Georgian buildings provide much for architecture enthusiasts to admire, including the elegant house at No 1 that once housed the Royal Geographical Society. There are several private art galleries, like Ordovas or Hauser & Wirth, which specialise in emerging and contemporary artists. Head over to No 3, previously the headquarters of record company Apple Corps, to see the rooftop where The Beatles performed their final concert in 1969.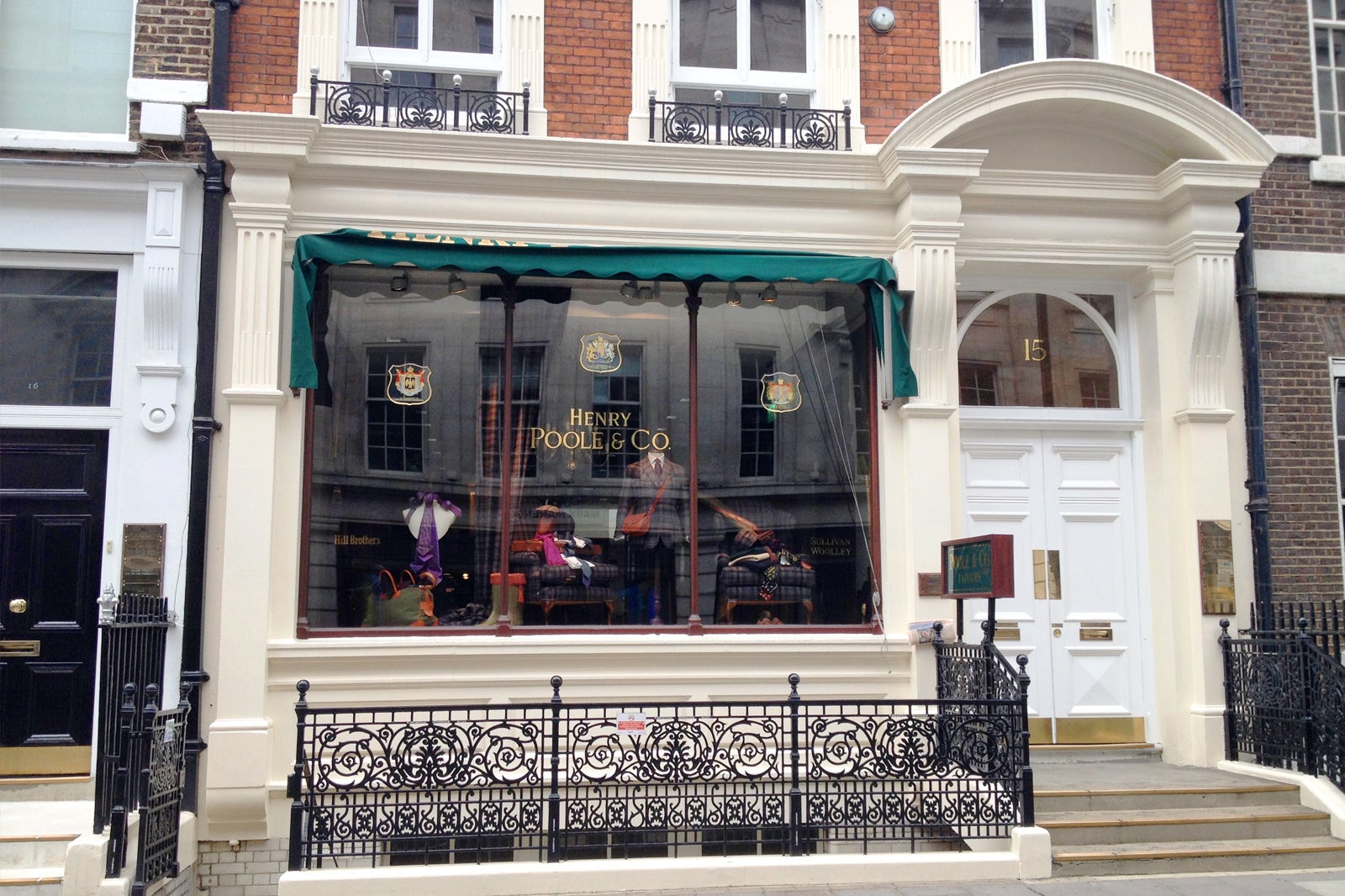 Where to shop at Savile Row?
The oldest shop on Savile Row, Henry Poole & Company has been trading since 1806 and makes gratifyingly traditional bespoke suits, tailored shirts and dinner jackets.
Another iconic name is Huntsman, a brand that has been around since 1849. It has an unobtrusive air and a style highly influenced by its history of creating hunting and riding clothes. Its shopfront was used as the spy HQ in the 2014 film Kingsman: The Secret Service. The shop's notable list of past customers includes King Edward VII, Sir Winston Churchill, and Marc Jacobs.
One of Savile Row's more modern tailors, Ozwald Boateng is popular for clean contemporary cuts and vibrant, eye-catching colours. The first women-only tailor on the street, Gormley & Gamble, creates timeless suits and dresses using the finest Italian fabrics.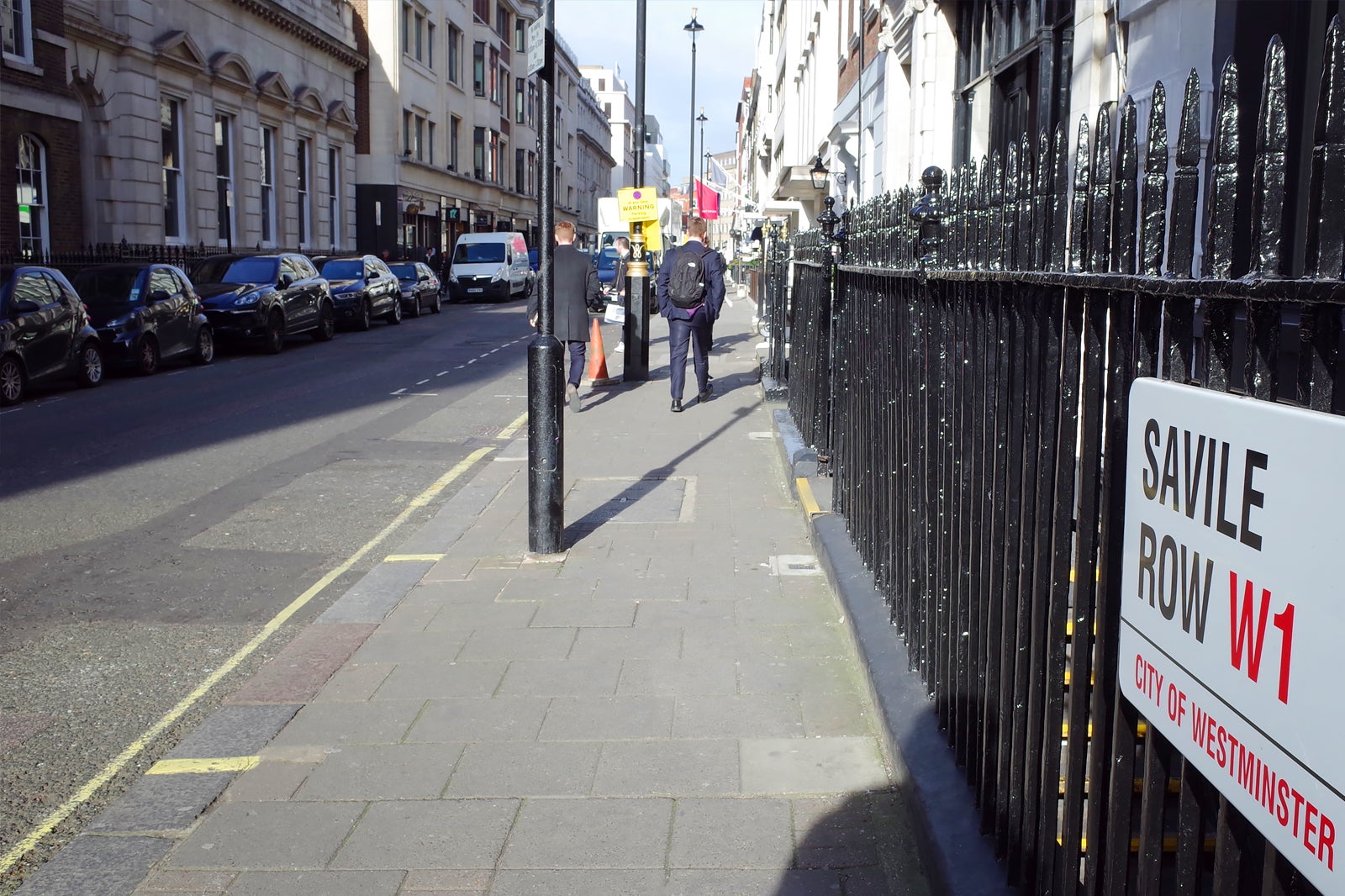 Good to know about Savile Row
Savile Row is a 10-minute walk from the Piccadilly Circus Underground station, on the Bakerloo and Piccadilly lines. Oxford Circus and Bond Street stations are also within walking distance and served by the Central, Victoria and Jubilee lines. A few streets to the east is Carnaby Street, home to dozens of independent boutiques, which became famous in the 1960s for its hippie and mod clothes shops.
When visiting a shop for a custom fitting, bring the shirt and shoes you want to pair with your suit – this helps your tailor to measure the length of the shirtsleeves and trouser cuffs. Expect at least 3 fittings and several months for your suit to be completed according to Savile Row's exacting standards. Tailors are always happy to give advice, so ask for tips on cleaning and storing your suit to keep it in good condition.
If you want to visit Savile Row without purchasing a suit, consider joining a walking tour of the area. Tours usually take between 1 and 1.5 hours. Local guides will provide you with a brief understanding of the history of Savile Row and bring you closer to some of the master tailors you'll be visiting along the route.
Savile Row in London
Location: Savile Row, Mayfair, London, UK
Back to top