10 Things to Do in Tel Aviv in a Day
What is Tel Aviv Most Famous For?
Tel Aviv, the Israeli cultural capital, bursts with attractions to explore. You can visit interesting museums that tell the history of Tel Aviv, enjoy introductions to the city's contemporary art scene, and stroll through green pockets and breezy beachside promenades with stunning sunset views over the Mediterranean.
The city may only have a population of around half a million, but its non-stop buzz makes it feel much bigger. Better yet, the climate is generally mild, with temperatures hovering a good few degrees above freezing – even in the depths of winter and reaching the mid-20s in summer – so there's rarely a bad time to visit Tel Aviv.
Start the day on Rothschild Boulevard
Tel Aviv's most iconic street
Just about every kind of pleasant, leisurely activity imaginable awaits on Tel Aviv's attractive tree-lined Sderot Rothschild (Rothschild Boulevard). People come day and night to do everything, from eat and shop to drink and dance.
It is also an ideal place to start your day with a coffee in one of the boulevard's numerous cafés and a great view of all those passing by on the street in front of you. If the weather is on your side, grab a pew outside the Rothschild Coffee Kiosk to soak up the rays of the morning sun.
Location: Rothschild Boulevard, Tel Aviv-Yafo, Israel
Shoppers
Photo
Food
Nightlife
Budget
photo by Hoshvilim (CC BY-SA 4.0) modified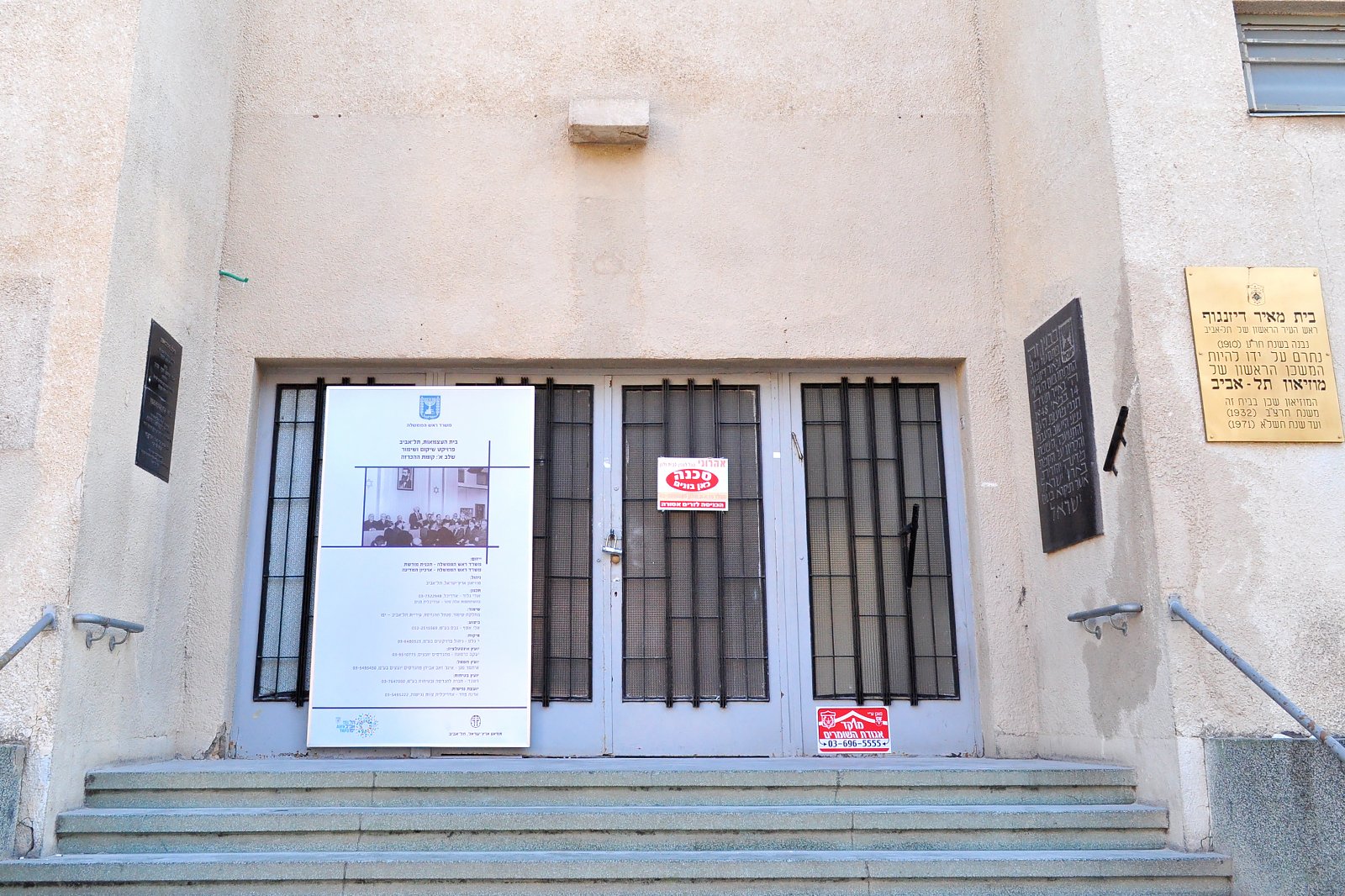 Must-See: Independence Hall Museum
Learn about the history of Jewish independence
Tel Aviv's Independence Hall Museum is set on the site where Israel declared Jewish independence in 1948. Along the historic and atmospheric Rothschild Boulevard, the Independence Hall Museum's impressively preserved setup lets you get a real feel for how things unfolded back then.
The building was known as the Dizengoff House at the time and became the venue for the Tel Aviv Museum of Art before taking up its current purpose. The museum serves as an excellent primer on Tel Aviv's history before you embark on a fuller tour of the city.
Location: Ahuzat Bayit Street 4, Tel Aviv-Yafo, Israel
Open: Monday from 9am to 5pm, Wednesday–Thursday from 9am to 5pm, Friday from 9am to 1pm (closed on Tuesdays and Saturdays)
Phone: +972 3-517-3942
photo by Michael.miller.photographer (CC BY 3.0) modified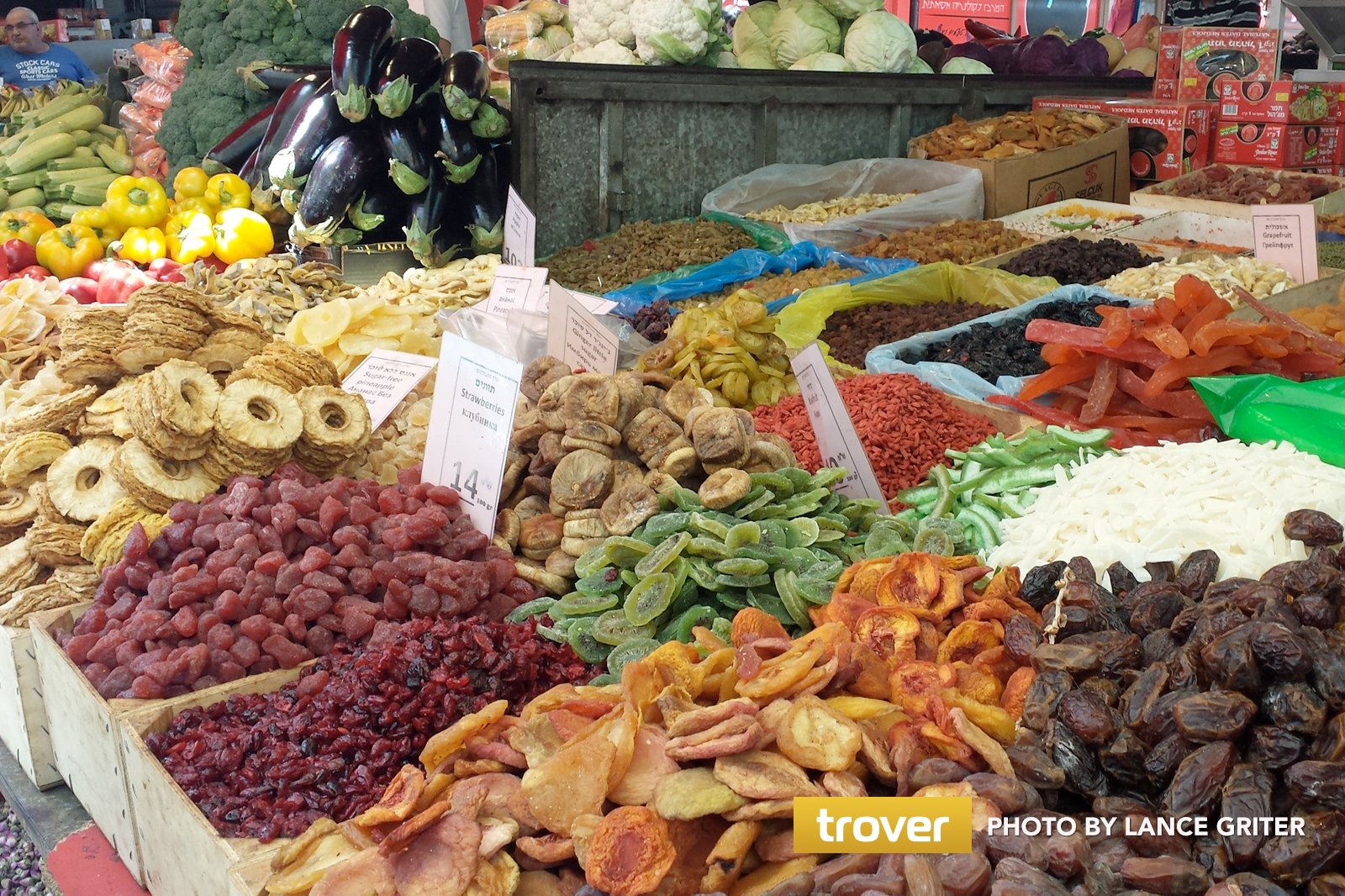 Browse through Carmel Market
Get your fix of Israeli food
Carmel Market is Tel Aviv's biggest, most bustling fresh market. It is the place for dedicated foodies to get their fix of local Israeli cuisine, whether that's in the form of some of the city's best quality ingredients or deliciously prepared meals.
The Shuk HaCarmel (Carmel Market) sells plenty more than just food, with goods ranging from clothing to electronics, but it's the edibles that will have you flocking here. Stalls and restaurants at the market serve up delicious, freshly prepared meals showcasing cuisine from the Middle East and beyond, and make a great spot for lunch.
Location: HaCarmel Street 35, Tel Aviv-Yafo, Israel
Open: Monday–Thursday from 8am to 8pm, Friday from 8am to 5pm, Sunday from 8am to 8pm (closed on Saturdays)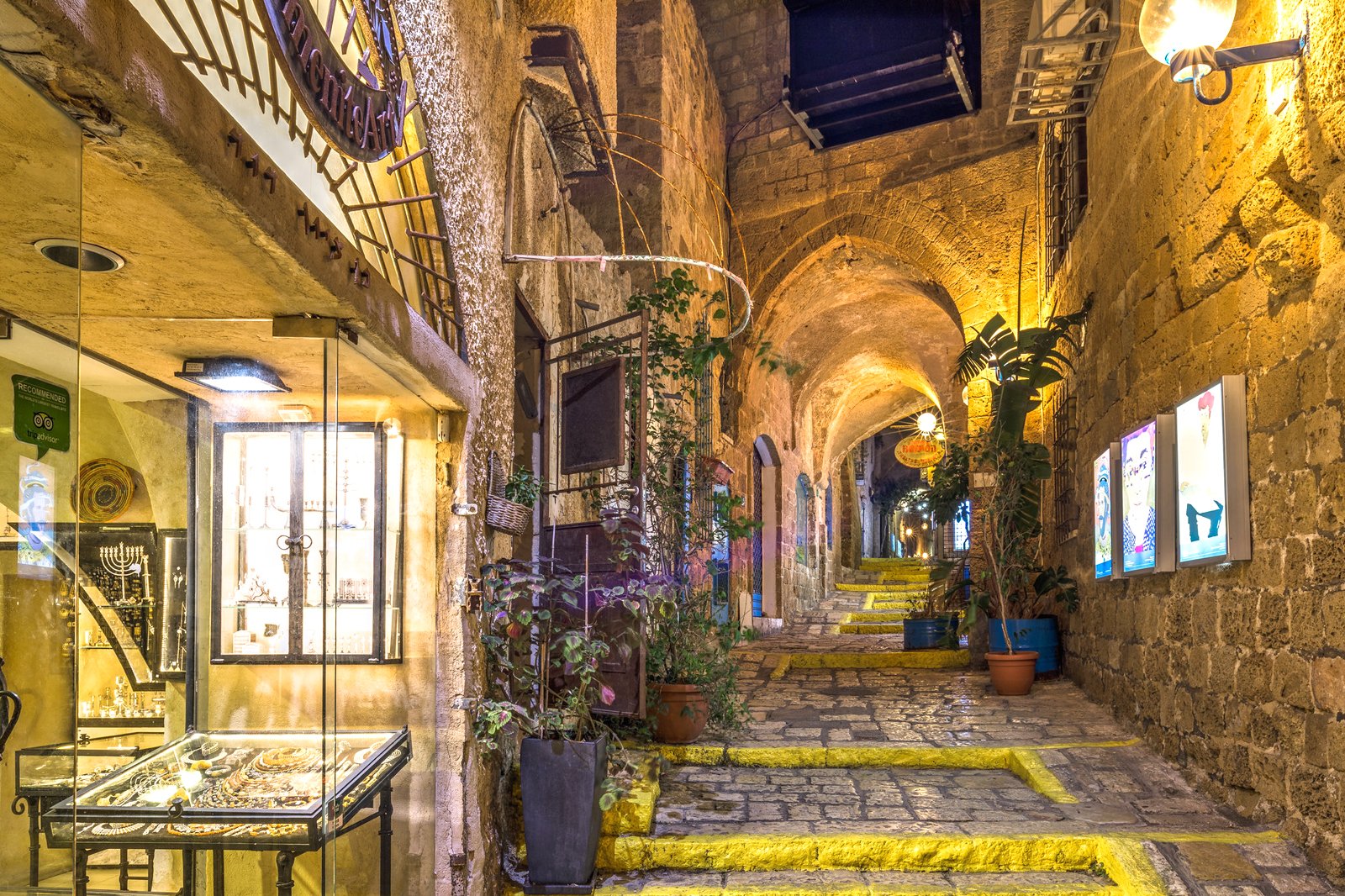 Explore the Old Jaffa neighbourhood
Stroll through vibrant winding alleys
One of the oldest in the Mediterranean region, the cliff-edge port city of Jaffa – also known as Yafo – was the original settlement from which modern-day Tel Aviv grew and developed. It's a charming and atmospheric neighbourhood that has absorbed various cultural influences over the centuries, and regeneration in more recent years means it's as vibrant a place as ever for visitors to Tel Aviv to discover.
Navigate the narrow, winding alleys and you'll stumble upon everything from hip, arty boutiques, museums and galleries to buzzing restaurants and bars, and places of worship representing numerous religions.
Location: Old City, Tel Aviv-Yafo, Israel
photo by Markus Trienke (CC BY-SA 2.0) modified
Must-See: Tel Aviv Museum of Art
Admire classic and contemporary Israeli artworks
The striking, futuristic exterior to the Tel Aviv Museum of Art presents something of a contrast to some of the other more historic buildings you're likely to encounter while exploring Israel's cultural hub.
But don't be fooled: while there's plenty of contemporary work on offer here, the Tel Aviv Museum of Art's maestro-sized collection – the country's biggest – doesn't skimp on classic work by Israeli and international greats, either. Among countless others, you'll find works here by the likes of Paul Cezanne, Salvador Dali, Henry Moore and Pablo Picasso.
Location: Shaul Hamelech Boulevard 27, Tel Aviv-Yafo, Israel
Open: Monday–Thursday from 10am to 6pm (Tuesdays and Thursdays until 9pm), Friday from 10am to 2pm, Saturday from 10am to 6pm (closed on Sundays)
Phone: +972 3-607-7020
photo by ד"ר אבישי טייכר (CC BY 2.5) modified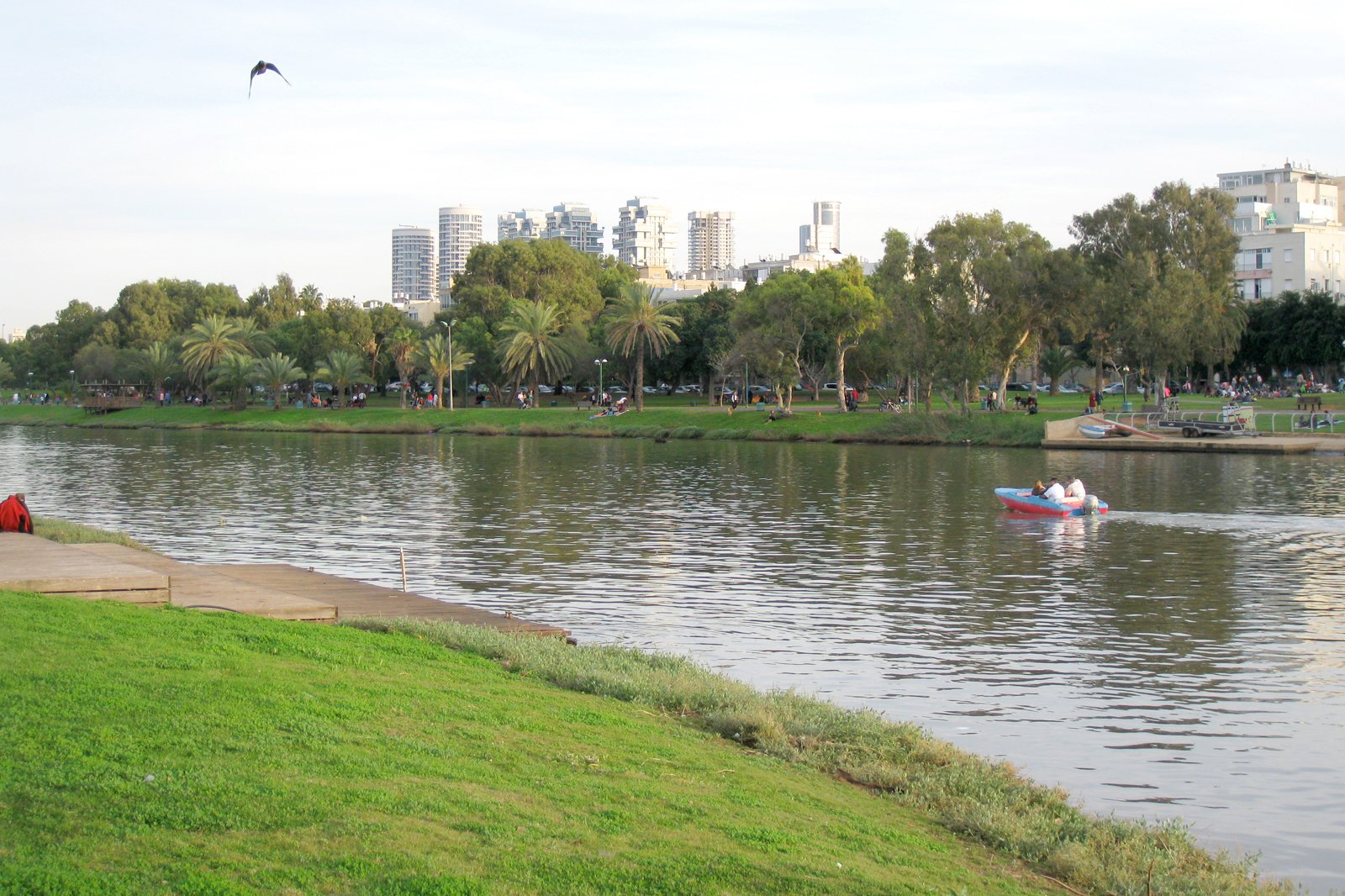 Explore the green oasis of Yarkon Park
Take in Tel Aviv's beautiful outdoors
Anyone who's spent any length of time in Tel Aviv will tell you that, an amazing a city as this is, it can also get a bit much for the senses at times. There's little escaping that it's a full-on hubbub of hustle and bustle, and that means occasionally you just need a little bit of escape.
Park Hayarkon (Yarkon Park) offers up an enormous swathe of green space – so big, in fact, that it even has its own river, going by the same name, snaking right through it. There are cycling and running lanes, picnic spots, bird enclosures, a zoo, and more besides – if it's fresh air you need, Yarkon Park is where you'll find it.
Location: Tel Aviv-Yafo, Israel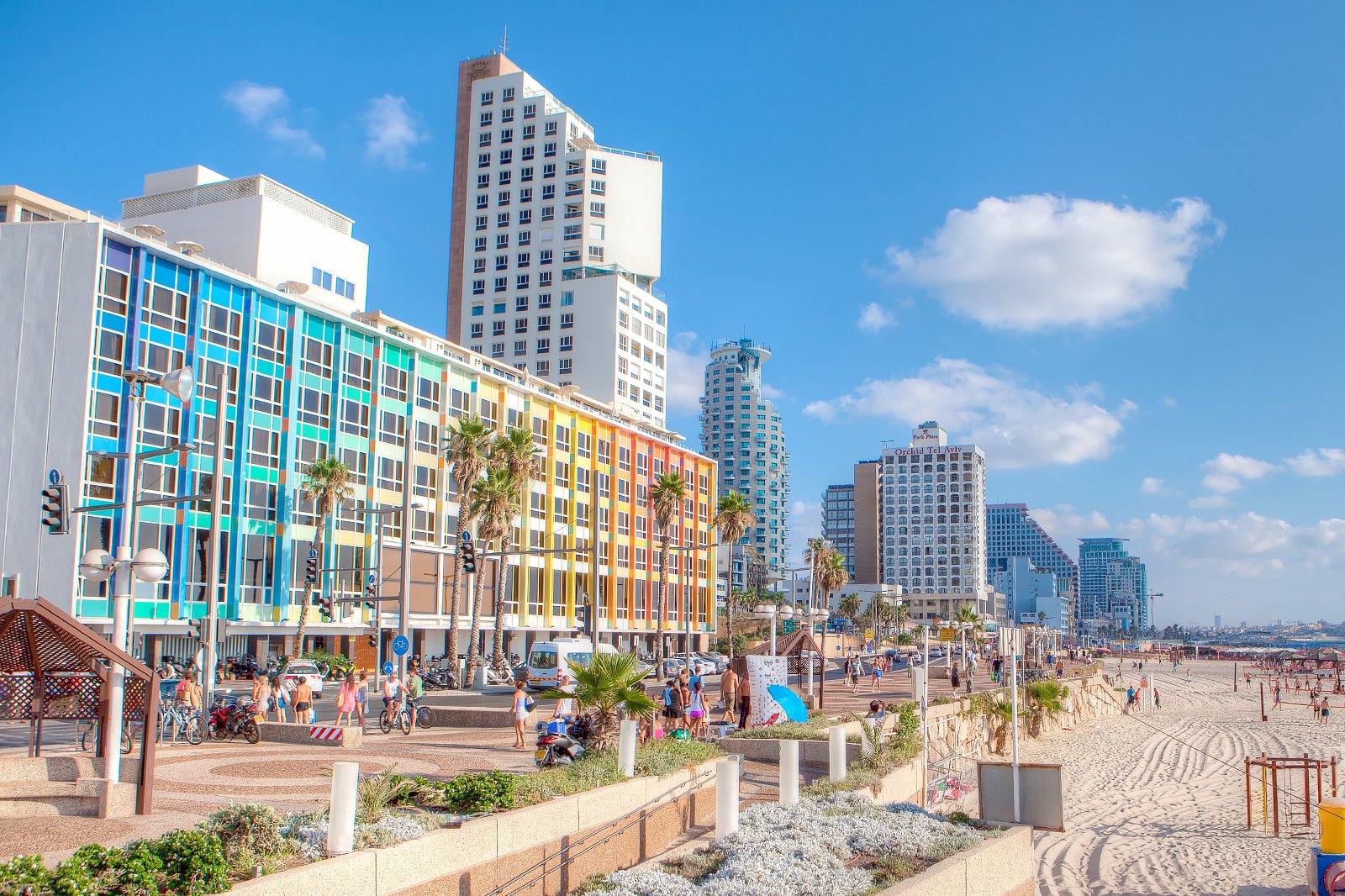 Catch sunset along the Tel Aviv Promenade
Enjoy Tel Aviv's seaside vibes
Tel Aviv's position right on the stunning Mediterranean coast means that come the early evening, it's a particularly special place from which to catch a view of the sun setting over those glistening waters.
Head to the gorgeous Tel Aviv Promenade to catch a feast of day-to-day local life right before your eyes as you skirt the unadulterated sandy fringe of the ocean – and with bonus views of Old Jaffa and the downtown area as you peer in either direction. A stint here is the ultimately soul-enriching way to begin to wind up a day spent soaking up Tel Aviv's infectious cultural vibe.
Location: Retsif Herbert Samuel Street 46, Tel Aviv-Yafo, Israel
photo by israeltourism (CC BY-SA 2.0) modified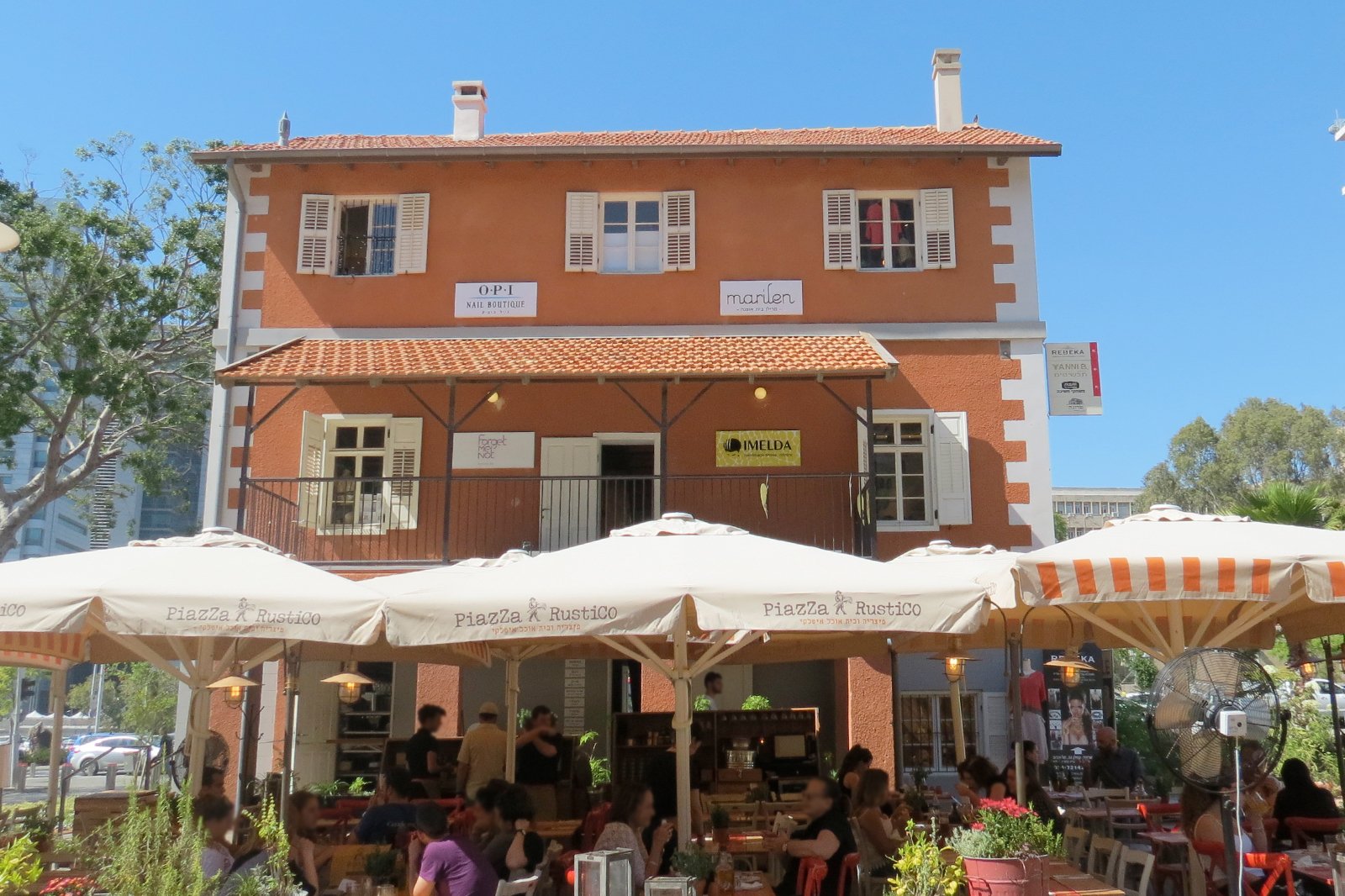 Have dinner at Sarona Market
An upscale food market in Tel Aviv
There are markets and then there are markets. Located at the heart of Tel Aviv and around the sites of the 19th-century German Templer colony of the same name, Sarona Market might not be the city's biggest (although it's not far off) but it's almost unrivalled in terms of its premium offering.
The upscale restaurants and food stalls here epitomise the trendy cutting edge of Tel Aviv's modern culinary scene – and you're not limited to Israeli grub, either. For dinner, pick from the likes of prime steaks at Arais, Captain Curry's Indian dishes, authentic Thai cuisine at Tiger Lilly, and tacos galore at Mexicana Mercado. Fancy lingering a little longer? Best of all, the market stays open long into the evening.
Location: Aluf Kalman Magen Street 3, Tel Aviv-Yafo, Israel
Open: Monday–Thursday from 9am to 11pm, Friday from 8am to 6pm, Saturday–Sunday from 9am to 11pm
Phone: +972 3-624-2424
photo by Hoshvilim (CC BY-SA 4.0) modified
Watch a performance at the Nalaga'at Center
Be captivated by cultural and theatrical shows
For a cultural experience in Tel Aviv, it's hard to recommend anything but a visit to the Nalaga'at Center in Old Jaffa. Presenting a truly innovative take on conventional theatrical performances, the cast of the shows here are all deaf, blind, or both.
Not only does this non-profit, equality-advancing outfit admirably provide an outlet for those normally excluded from the creative arts, but it gives performance-goers a real insight into the lives and experiences of a sector of society most of us know all too little about. A variety of shows and other sensory experiences take place five evenings a week, making this a truly unique way to see a different side of Tel Aviv.
Location: Retzif HaAliya HaShniya 6, Jaffa Port, Tel Aviv-Yafo, Israel
Open: Monday from 9am to 5.30pm, Tuesday–Thursday from 9am to 11.30pm, Sunday from 9am to 11.30pm (closed on Fridays and Saturdays)
Phone: +972 3-633-0808
photo by Talsab87 (CC BY-SA 4.0) modified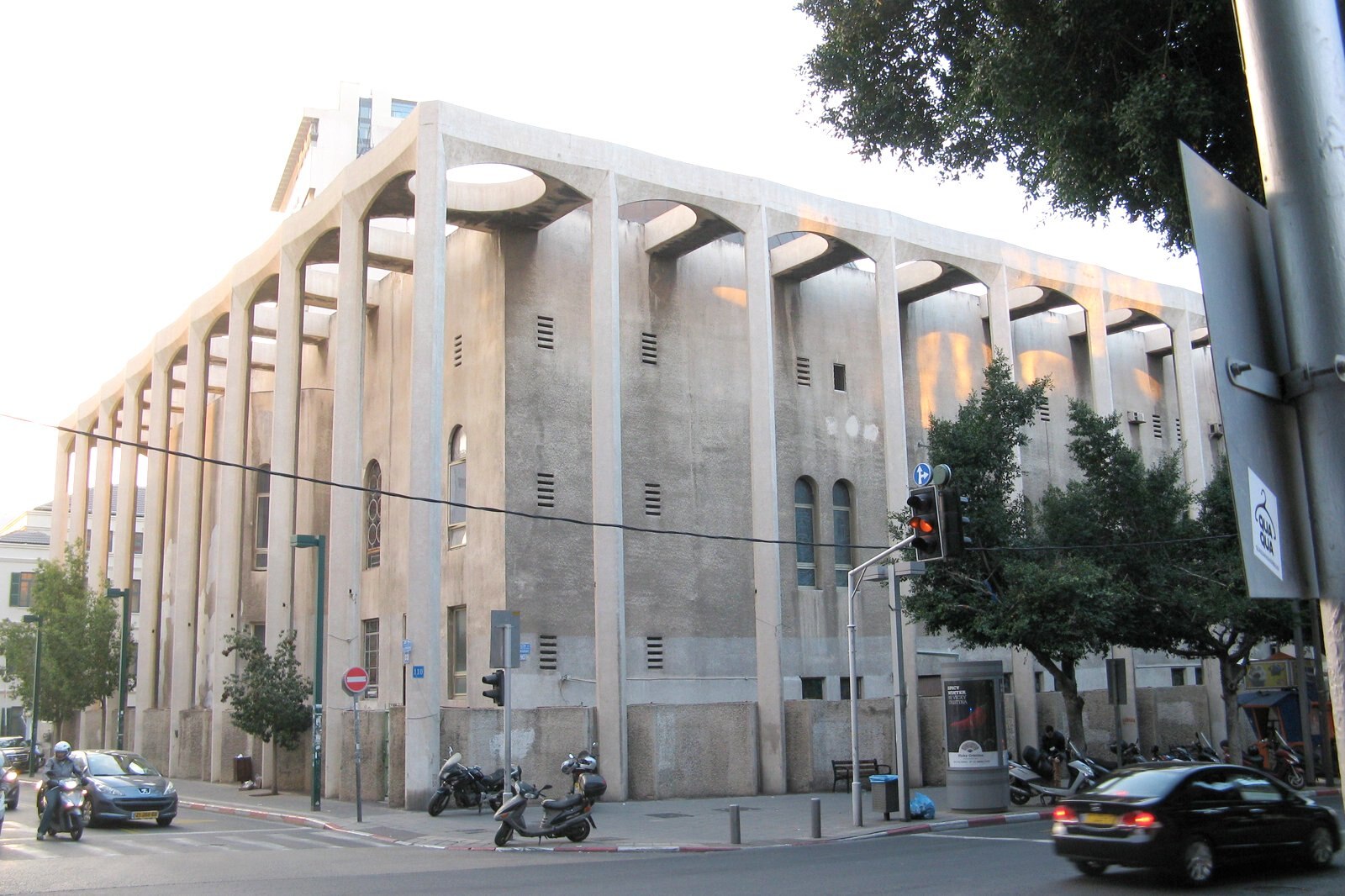 End the day with drinks near the Great Synagogue
Vibrant evenings around a striking landmark
A synagogue might not be the first place you think of for a thumping night out on the town, but then Tel Aviv's Great Synagogue isn't just any old religious house. The synagogue itself is one of the city's most striking structures – well worth looking at in its own right – but the surrounding bars and restaurants are what give the area a solid reputation in the nightlife department.
In and around miles-long Allenby Street, hit up stylish joints like Santa Katarina with its lively bar-restaurant vibe, or sneak into the speakeasy-style Beit Hapsanter (Piano House) that supposedly never closes.
Location: Har Sinai Street 2, Tel Aviv-Yafo, Israel
photo by Yair Haklai (CC BY-SA 3.0) modified