10 Best Shopping Experiences in Nagoya
Where to Shop in Nagoya
The shopping scene in Nagoya ranges from big department stores to street and flea markets, and a whole lot more in between. Many visitors make a start at Nagoya Station (aka Meieki) because of its central location surrounded by big players like Takashimaya and Meitetsu department stores. It also helps that the actual station is built on top of huge underground malls. If you have time, another good choice is to make a trip to Osu Shotengai, a shopping arcade in Nagoya's Old Town. Nagoya is truly a friend to both bargain hunters and sophisticated shoppers.
Start planning your trip and browse the hotels located in the city centre.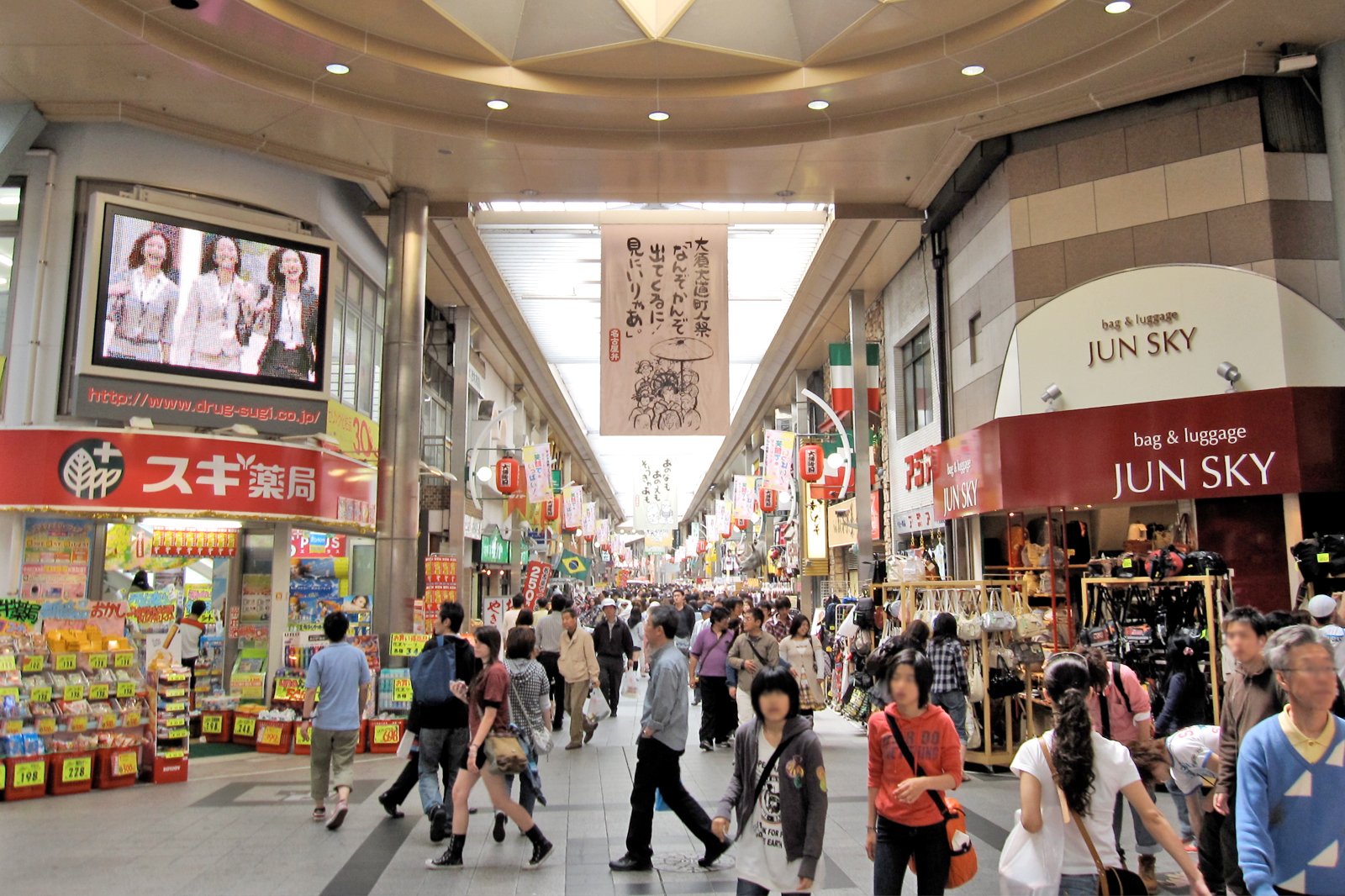 Osu is ideal for bargain hunters. This excellent shopping street offers both new and second-hand designer clothes. Expect to see many kimonos (both new and used), porcelain and Japanese green tea. Most items for sale at Osu are said to be cheaper than other shopping locations in the city, plus there are many dining venues in the area. Osu is definitely a great place to spend time just looking around.
Location: 2 Chome, Osu, Naka Ward, Nagoya, Aichi, 460-0011, Japan
photo by Gryffindor (CC BY-SA 3.0) modified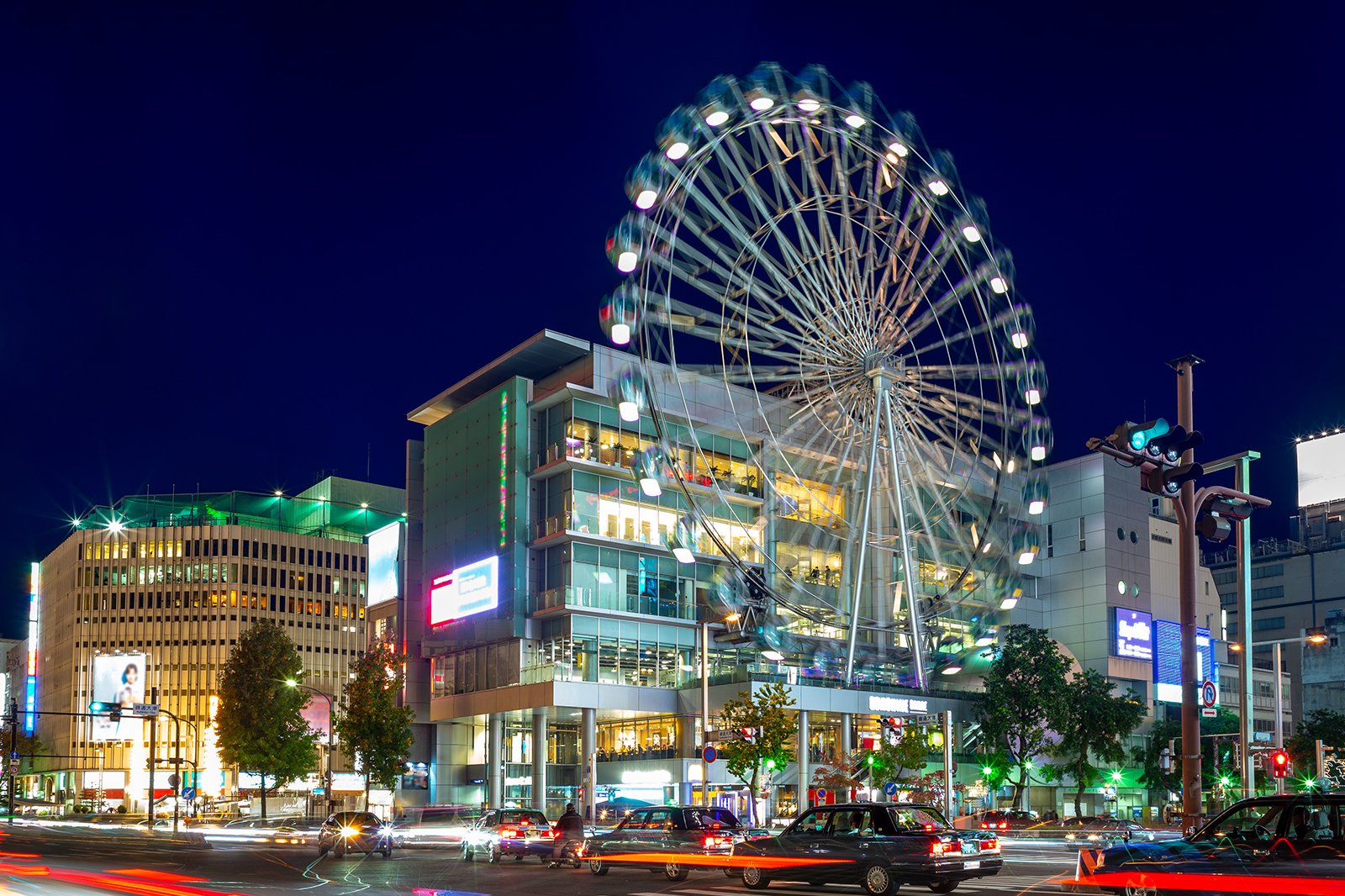 Sunshine Sakae shopping mall is bang downtown, making it a very convenient spot if you're looking to shop for clothes or gadgets, and it has many international brand-name shops, restaurants and cafés. It's not a place for bargain seekers, though.
People usually correlate Sunshine Sakae with the 42-meter-diameter Ferris wheel attached to the side of the building that is perfect for photo opportunities, especially at night. Other leisure attractions include a music theatre, pachinko halls and karaoke.
Location: 3 Chome-24-4 Nishiki, Naka Ward, Nagoya, Aichi Prefecture 460-0003, Japan
Open: Daily from 10am to 8pm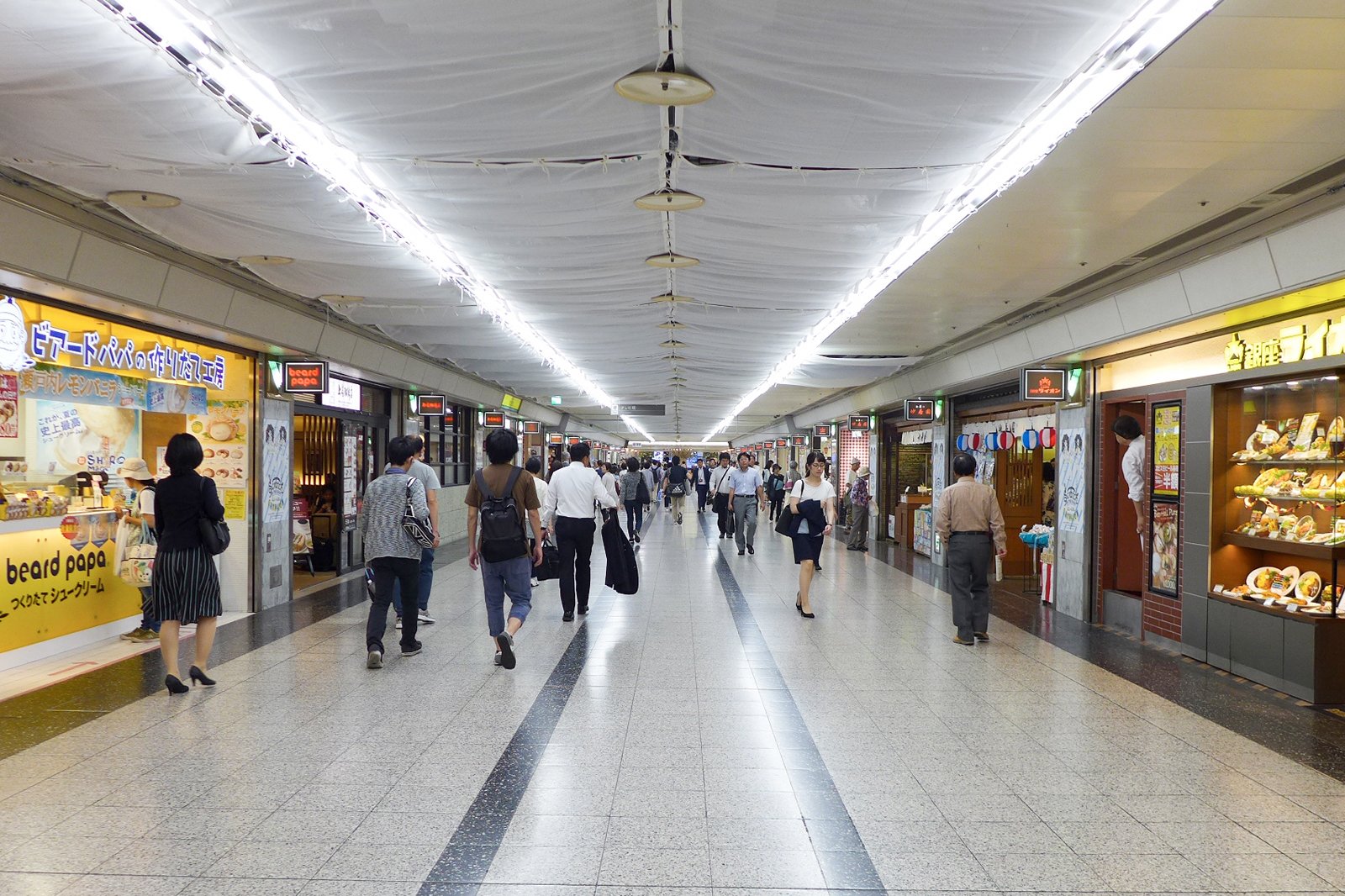 Nagoya Station mall and Sakae underground arcade
Nagoya Station mall and Sakae underground arcade offer the most convenient shopping in the city, especially if you don't have too much time to spare. These venues have clothes shops after clothes shops as well as outlets selling interesting souvenirs and traditional Japanese items. When you're hungry or tired of walking, there are many restaurants, sweet shops, bakeries and cafés to sit down and relax in. And, if you're looking for a place to stay, there's a few options for you to choose from conveniently located in the Sakae area.
Location: 1 Chome-1-4 Meieki, Nakamura-ku, Nagoya, Aichi, Japan
Open: Most shops open from 10am to 8pm
photo by Wpcpey (CC BY-SA 4.0) modified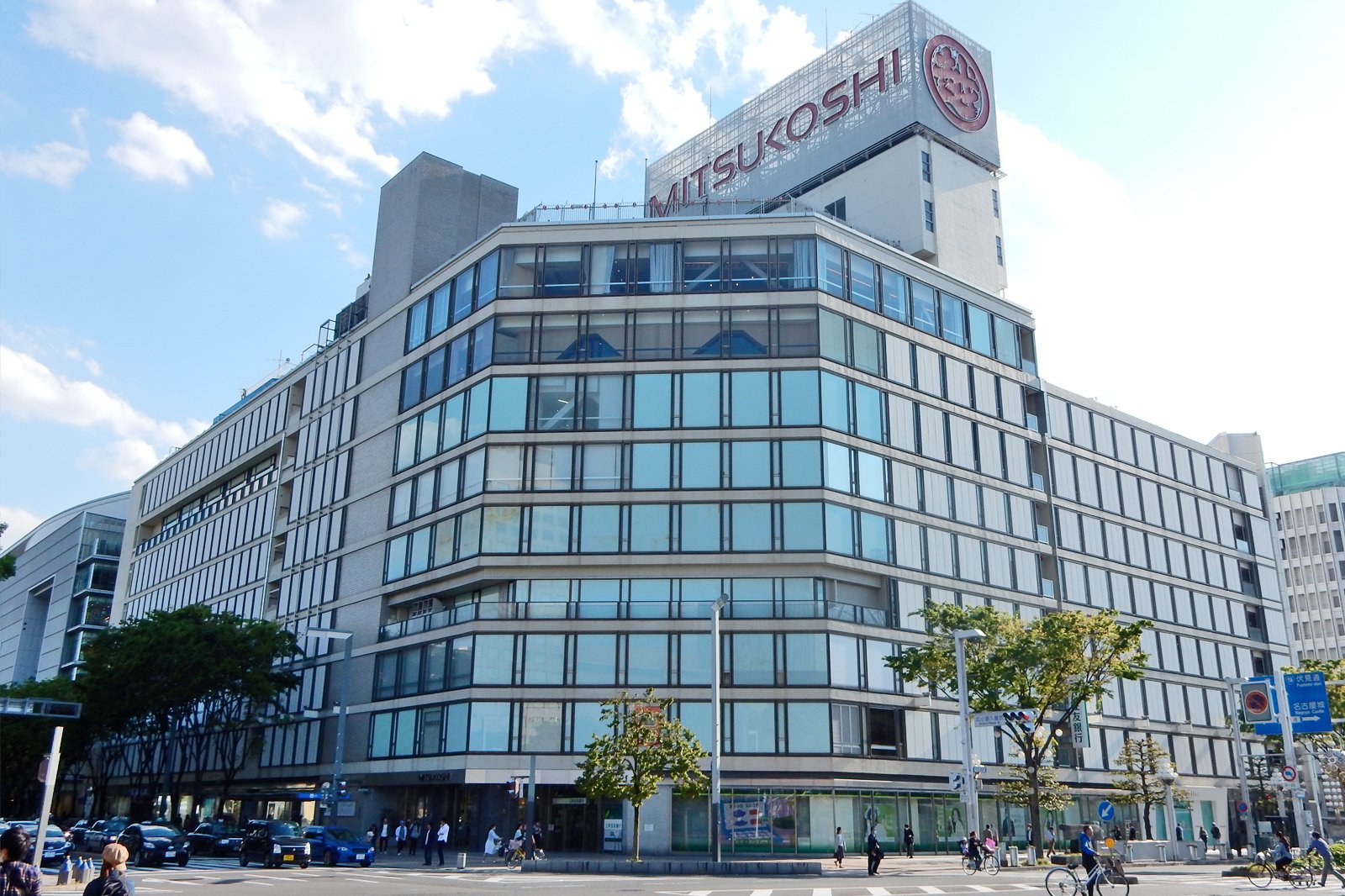 Mitsukoshi is a huge department store in Sakae District, offering fun shopping for clothes (including kimonos and accessories), cosmetics, bedding, home furnishings and accessories, jewellery, watches, gifts and travel goods. Mitsukoshi is an esteemed brand with stores right across Japan, so you can be sure of good quality items throughout.
This Nagoya branch also features a children's playland, several restaurants, coffee shops and an art gallery. Many residents like to visit the food section in the basement that features ready-to-eat meals and snacks. If you have time, check out the rooftop beer garden on the 10th floor.
Location: 3 Chome-5-1 Sakae, Naka Ward, Nagoya, Aichi, 460-0008, Japan
Open: Daily from 10am to 7.30pm
photo by Lombroso (CC BY-SA 4.0) modified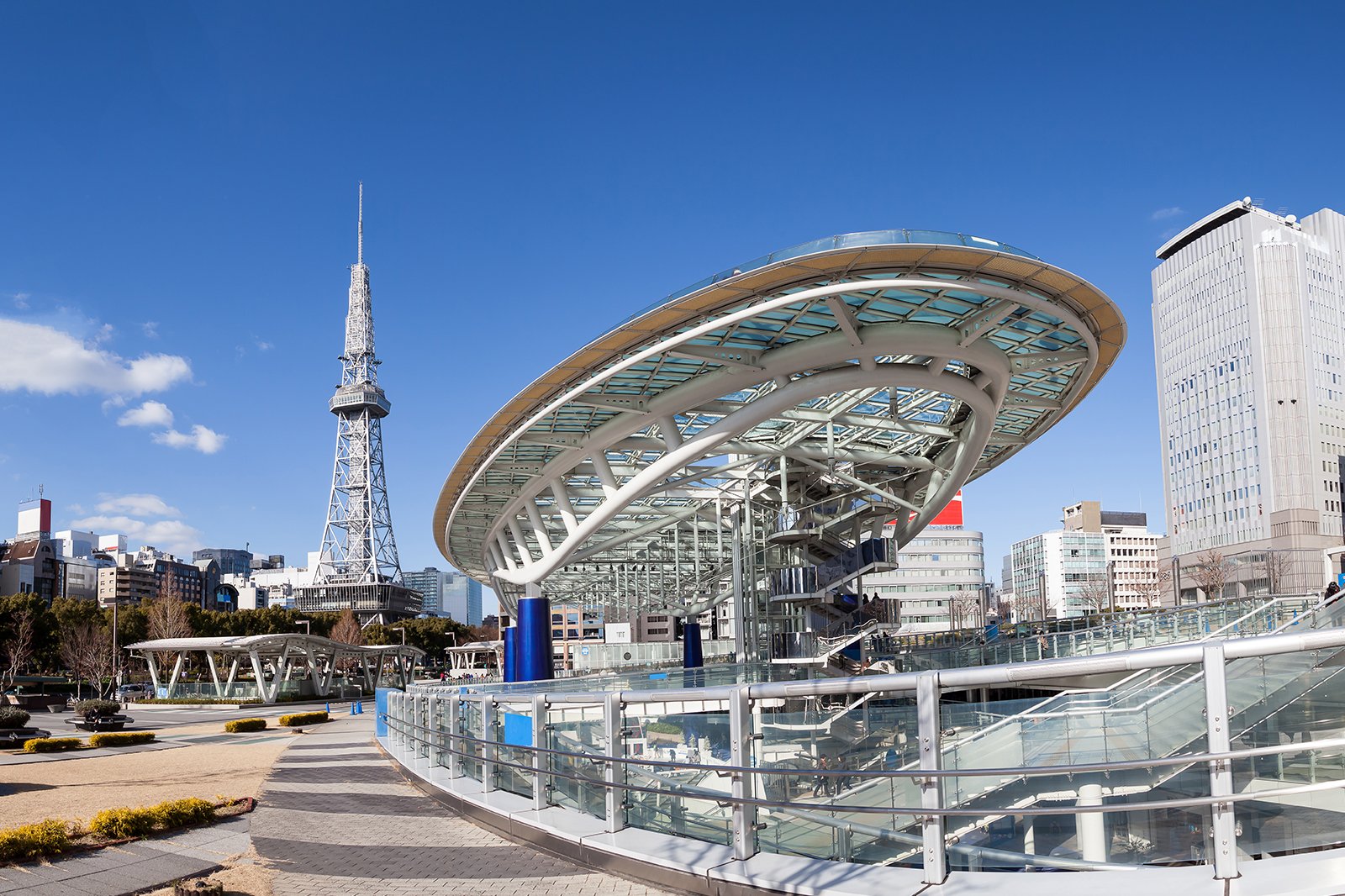 Oasis 21 is a big, futuristic, concrete-and-glass complex located in Sakae. Famous for its unique 'Water Spaceship' design, the water-filled translucent roof helps to reduce the heat in the shopping mall during summer and serves as a glass walkway Aquapark, which is very popular among the locals. Oasis 21 has plenty of shops, restaurants and cafés and also hosts many interesting events throughout the year. It's a lovely place to stroll around of an evening and there is plenty of accommodation options that can be found close to the Oasis 21 park.
Location: 1 Chome-11-1 Higashisakura, Nagoya, Aichi Prefecture 461-0005, Japan
Open: Daily from 10am to 10pm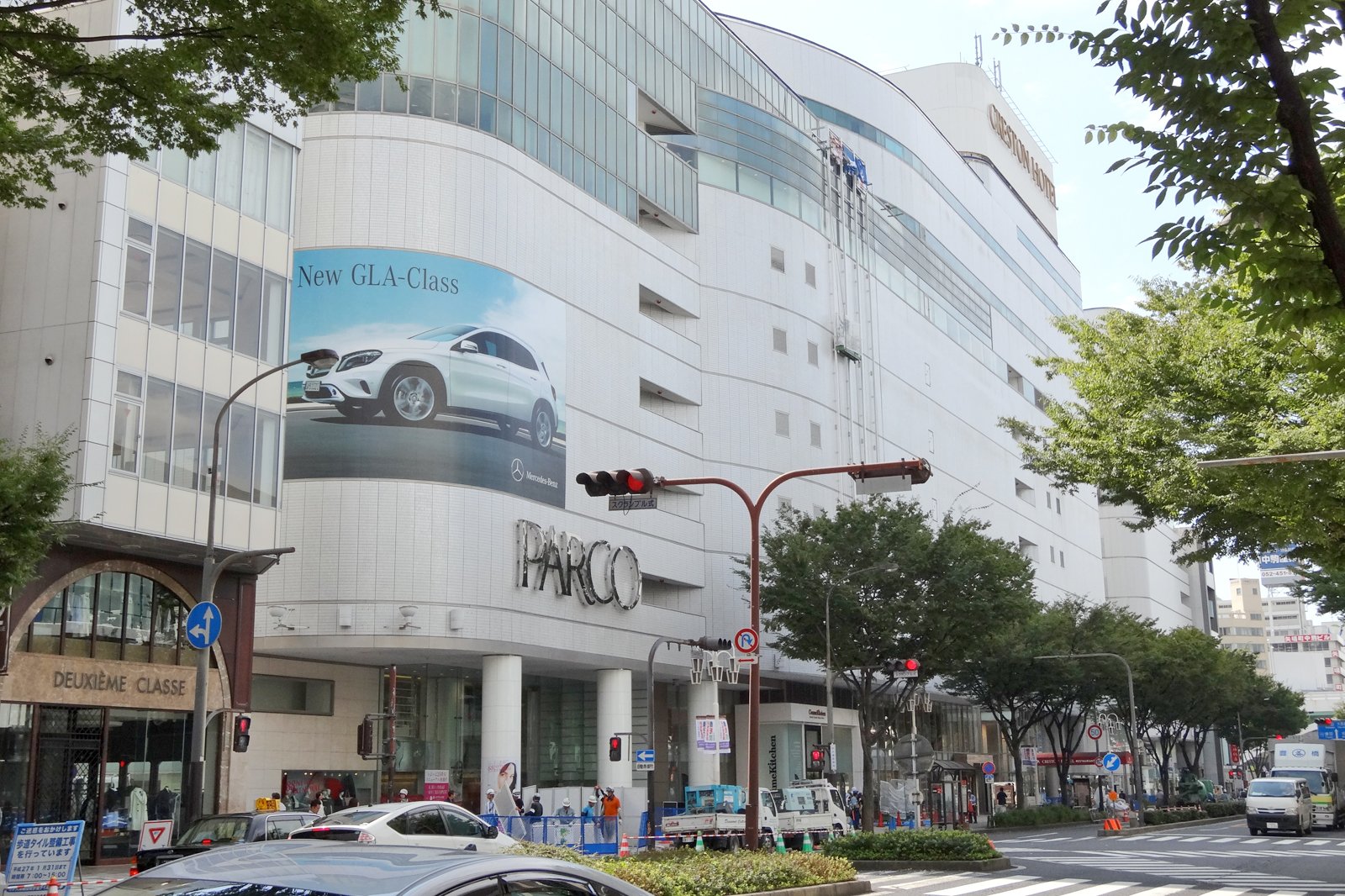 Parco is where many young people go for the coolest fashions. This large shopping complex is generally credited for helping introduce foreign fashion to Japanese youth from the 1970s onwards, so even simple window shopping here can be quite an experience. Popular boutiques in Parco include Vivienne Westwood, Issey Miyake, Ships and Stussy.
Parco consists of 3 buildings (East, South and West) all linked by walkways on the 2nd and 7th levels. The West building's 7th and 8th floors feature food courts and restaurants.
Location: 3 Chome-29-1 Sakae, Naka Ward, Nagoya, Aichi Prefecture 460-0008, Japan
Open: Daily from 10am to 9pm
Phone: +81 (0)52-264-8111
photo by Sanoth24 (CC BY-SA 4.0) modified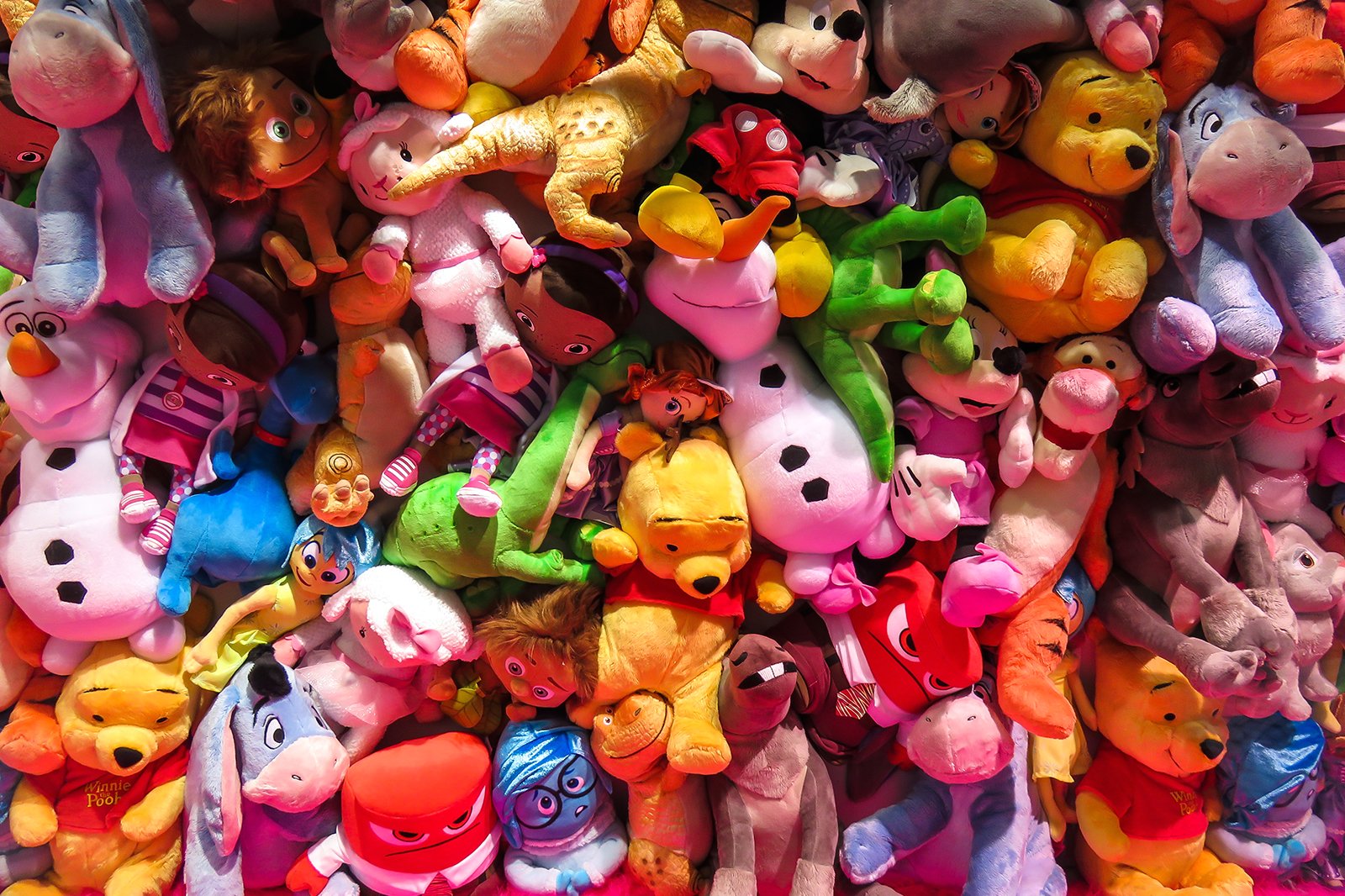 It's hard not to get enthusiastic over a store like Tokyu Hands, a store that sells a dizzying array of lifestyle goods. Located in Takashimaya shopping mall, it stocks almost anything you can think of under the sun. Tokyu Hands is specialized in nothing yet is good at everything: Christmas presents, stationary, home improvement and D.I.Y. items (many imported), handy tools, hobbies, toys and games, and these just to name a few. The store is huge and features 6 floors so you'll need several hours to fully explore them all.
Location: JR Nagoya Takashimaya 4F-10F, 1-1-4, Meieki, Nakamura-ku, Nagoya-shi, Aichi
Open: Daily from 10am to 8pm
Phone: +81 (0)52-566-0109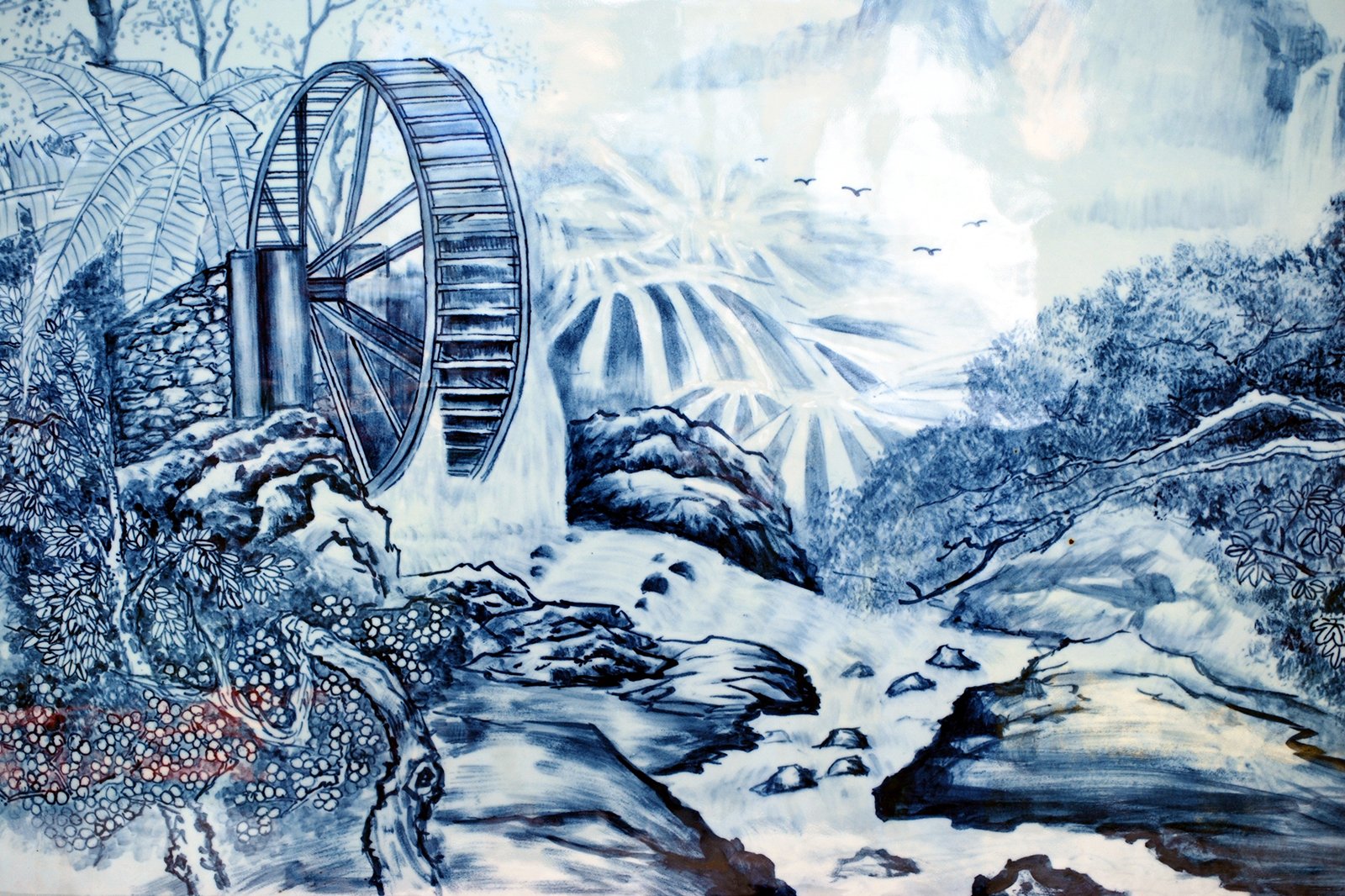 Noritake-no-Mori Craft Centre
Nagoya is Japan's centre of pottery and porcelain production. There are many companies and factories in and around the city but the biggest of all is Noritake Craft Centre.
Established in 1904, Noritake-no-Mori is famous for its high-quality goods, such as its beautifully designed tableware. You can shop for the finest products here, as well as learn more about their history. Experience the production of bone china and admire some of their vintage items inside this huge complex. Noritake's collections cover not only bone china and porcelain but also glassware, crystal, vases, candlesticks, baking utensils and much more. The on-site restaurant uses the craft centre's products. Noritake Garden is in central Nagoya, about a 5-minute walk from Kamejima Station.
Location: 3 Chome-1-36 Noritakeshinmachi, Nishi-ku, Nagoya, Aichi, 451-8501, Japan
Open: Tuesday–Sunday from 10am to 6pm
Phone: +81 (0)52-561-7142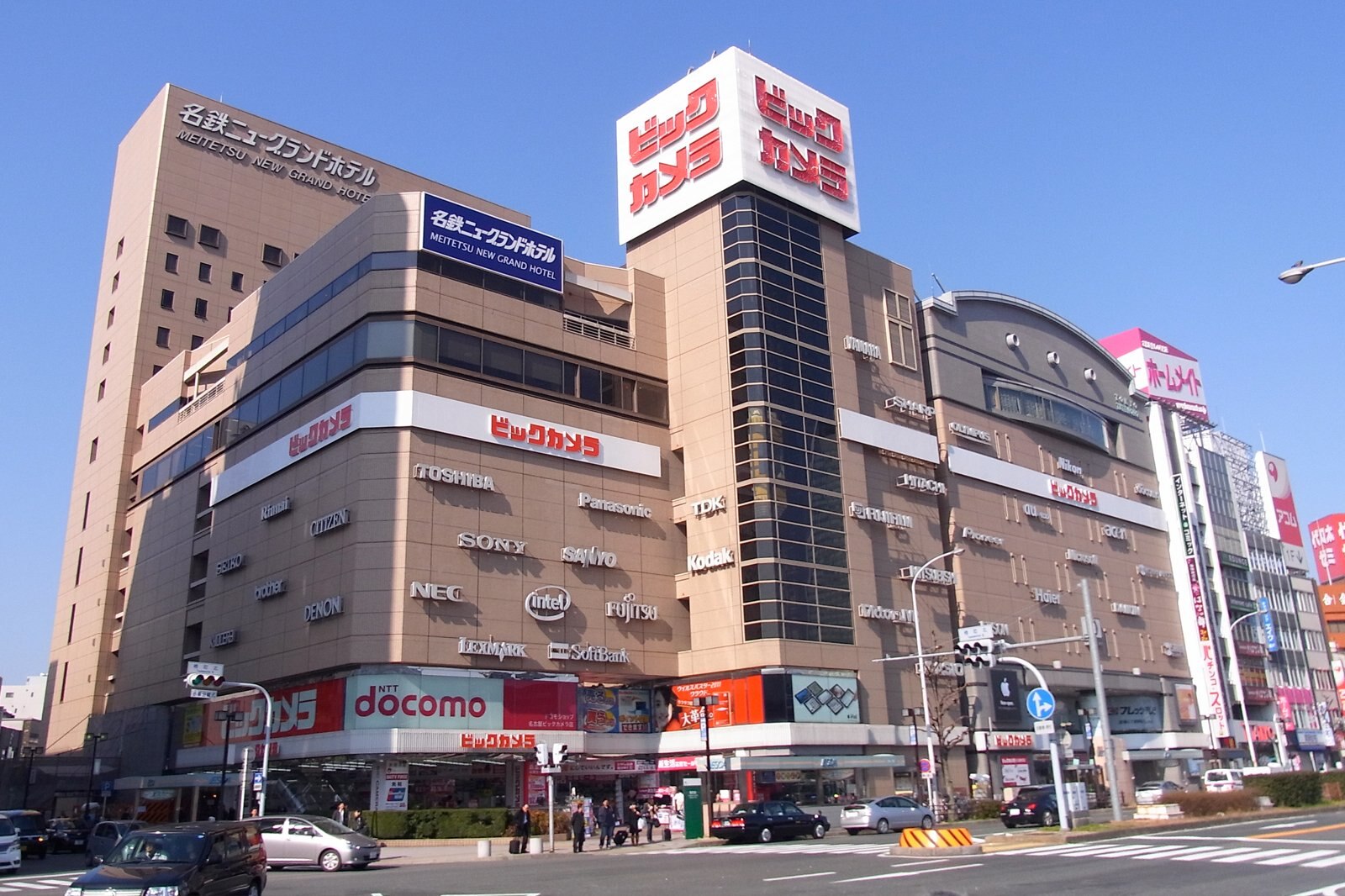 Bic Camera is not just a camera shop - but it does sell an amazing range of those, too. This huge electronic chain store first came to Nagoya in the 2000s and become very popular with their long list of quality products from cameras (of course) to all electronics goods such as computers, video and audio equipment, TVs, home appliances, phones, and bikes.
Fans of tech and gadgets will love exploring the latest Japanese releases, and the prices are usually competitive. It's easy to find Bic Camera connected to the west side of JR Nagoya Station.
Location: 6-9, Tsubakicho, Nakamura-ku, Nagoya, Aichi, 453-0015, Japan
Open: Daily from 10am to 9pm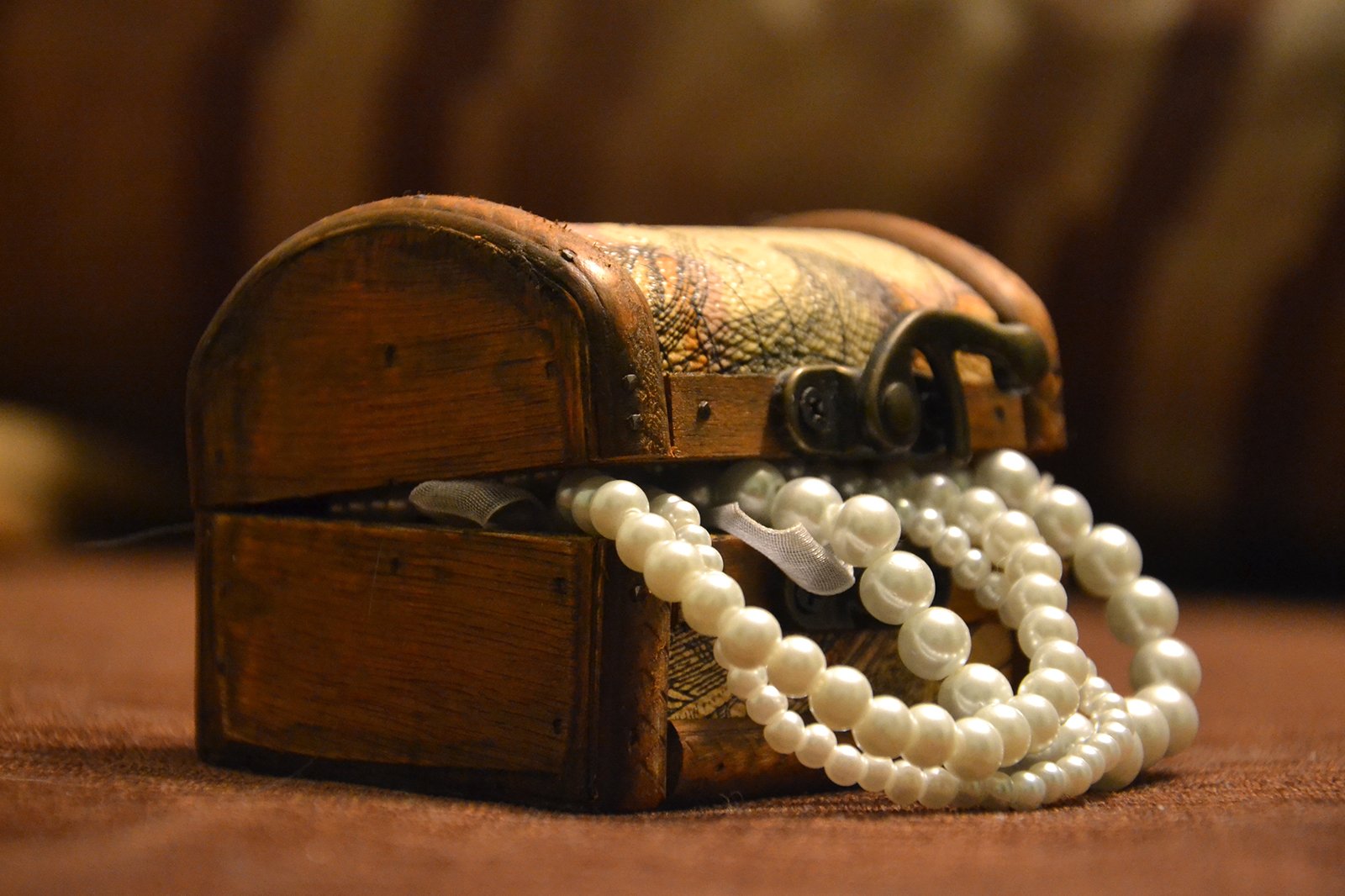 Mikimoto cultured pearl shops are widely known in Japan. With a history dating back to 1893, Mikimoto is one of the most well-known jewellery brands in the world and operates many stores not only in Japan but also overseas. For those who don't know the backstory, Kokichi Mikimoto was the first person in the world to successfully create cultured pearls. His pearl necklaces have been worn by such luminaries as Marilyn Monroe.
In Nagoya, the Mikimoto branch occupies a sophisticated 4-floor building with many elegant pearl and jewellery selections, as well as other Mikimoto goods such as baby gifts, ballpoint pens and purses. This is a must-stop if you're looking to buy pearls in Nagoya.
Location: AMMNAT building 1F, 1-3-3 Sakae, Naka-ku, Nagoya, Aitchi, 460-0008, Japan
Open: Daily from 11am to 7pm
Phone: +81 (0)52-218-5211