Legazpi Market is held every Sunday along Legazpi and Rufino streets in Legazpi Village. It's a delightful gathering of stalls that offer everything you could hope to find in a marketplace. They sell handicrafts like wooden houseware, handmade accessories, as well as straw bags and slippers. You'll also find fresh fruits and vegetables, local and international cuisine, potted plants, and lots of organic produce and healthy foods.
Legazpi Sunday Market in Makati - one of the highlights of 13 Best Places to Go Shopping in Manila (Read all about Manila here)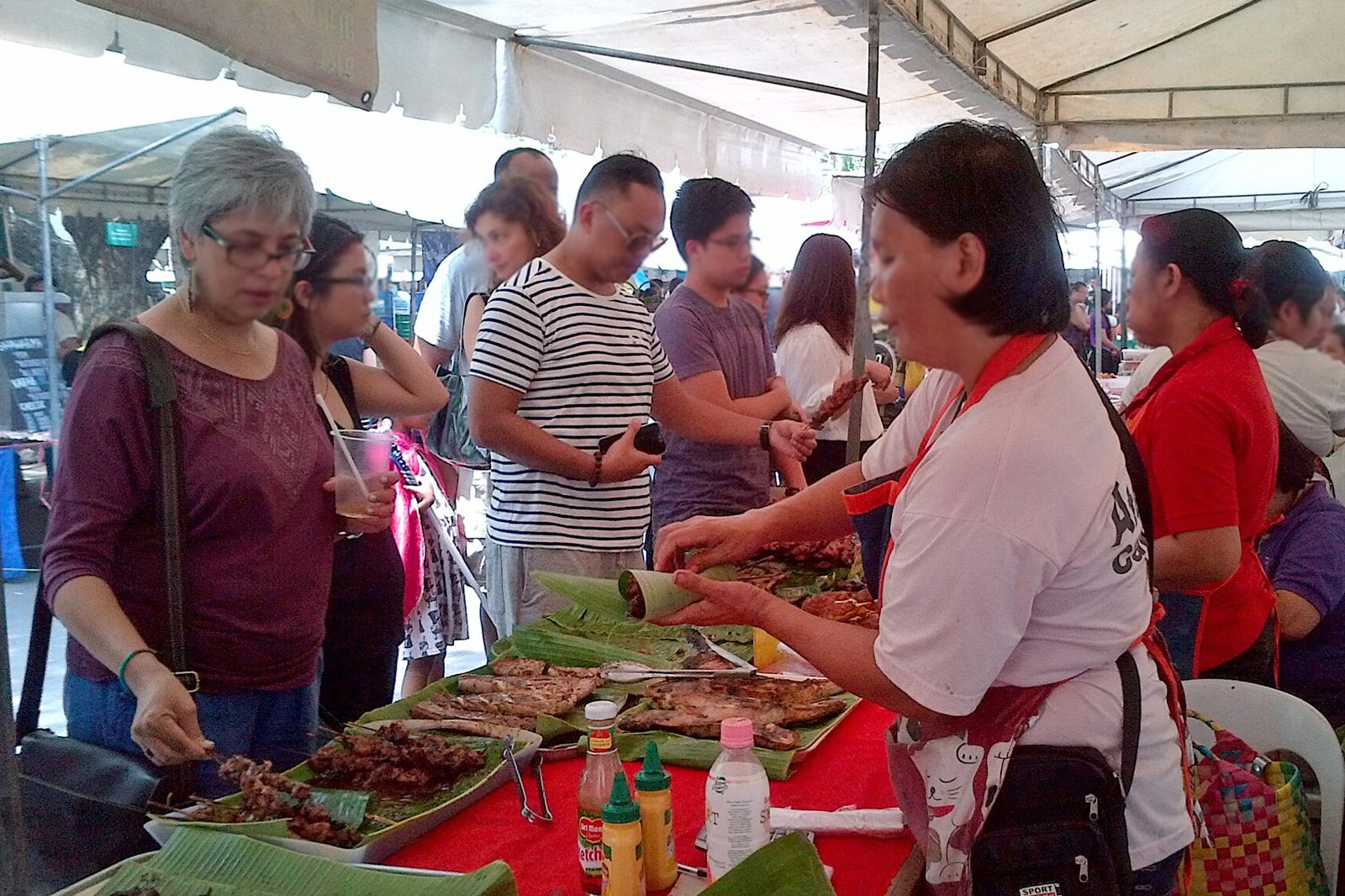 Legazpi Market highlights
Legazpi Market sees a lot of foreign shoppers, perhaps because of its farmers' market concept. Vegan dining options can be challenging to find in the Philippines, but this market has a wide range of organic vegetables and homemade fruit juices. They also have a wet goods section where you can buy fresh seafood, as well as stalls offering clothes, preserves, paintings, home décor, and more.
Foodies will enjoy the diverse prepared cuisine on offer. You can partake of grilled seafood and meat, popular local delicacies and Filipino street food such as skewered pig and chicken innards. Legazpi Market also has a good representation of international fare that includes Thai, Malaysian, Indian, Mexican, Japanese, and Moroccan dishes. We also spotted some stalls serving halal food. Overall, the atmosphere is vibrant and relaxed. Don't forget to bring eco bags and dress comfortably as it can be humid, especially during summer.
Legazpi Sunday Market in Makati
Location: At Herrera st. cor Legazpi and Salcedo, V.A. Rufino St, Legazpi Village, Makati, Metro Manila, Philippines
Open: Sundays from 7.30am to 2pm
Back to top