10 Best Things to Do In Lisbon
What is Lisbon Most Famous For?
Lisbon has an overwhelming historical and cultural vibe to it, and is famed for its charmingly winding, hilly, cobbled streets lined with pastel-toned houses. But the Portuguese capital is also a modern, bustling and compact city – and no matter whether you're here strictly for a city break or you want to hit the beach, there's something for you. Lisbon also offers a host of nightlife options, from slow, sociable meals at restaurants that pour out onto the pavements, to altogether livelier ways to spend your evening.
What are the best things to do in Lisbon?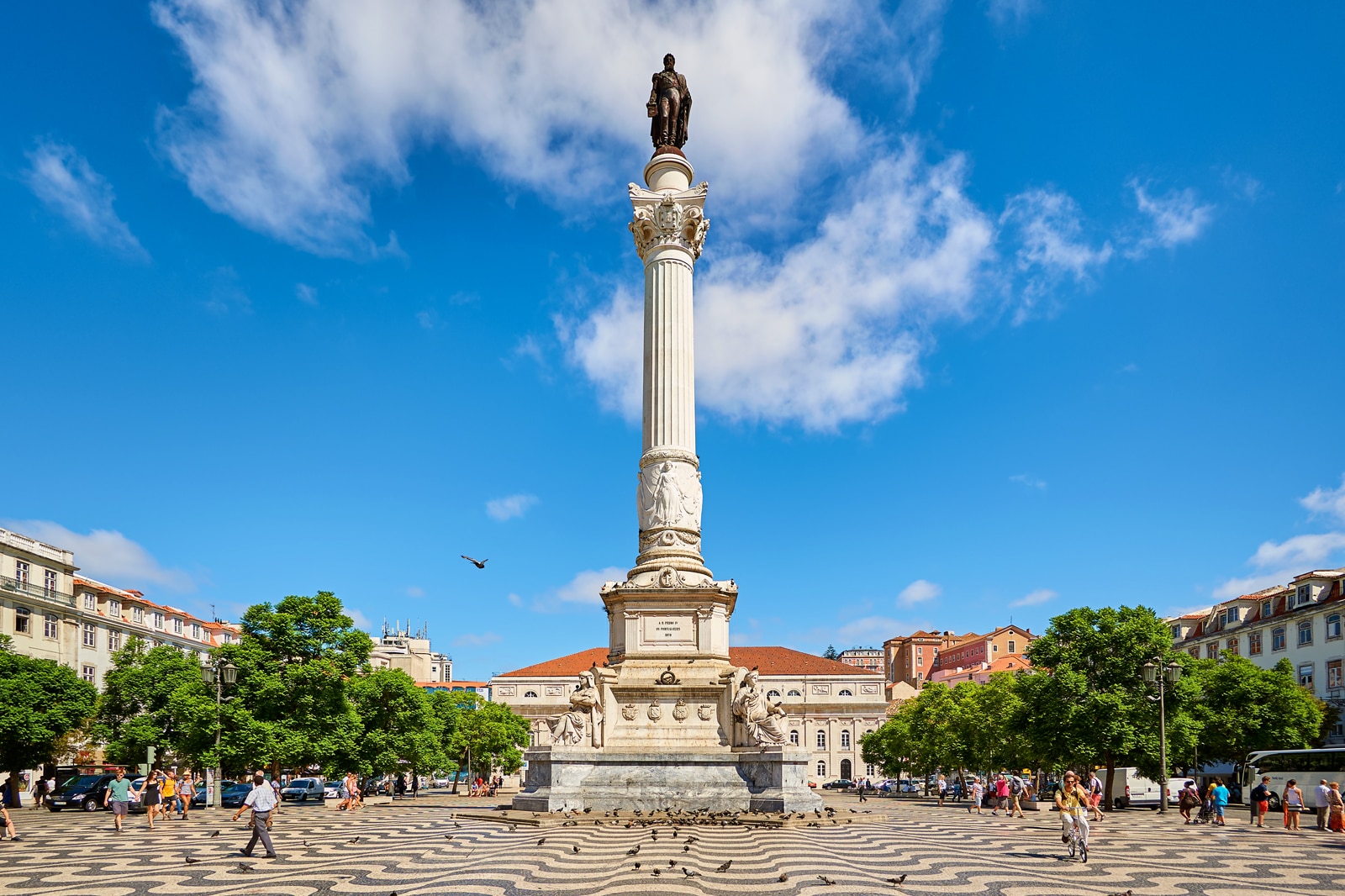 Couples
Families
History
Photo
Budget
If it's people-watching you're after, Praça do Rossio (Rossio Square) is where to head. This is one of the most vibrant spots in all of Lisbon, and it's an ideal place to start your day. The evocative square sports a central monument to former Portuguese King Dom Pedro IV (who lends his name to the square's official title) alongside wavy-design paving, elaborate fountains, and impressive, classically designed buildings looking in imposingly from all sides. Soak it all up while sipping coffee at one of the cafés with tables on the square itself – Café Nicola, dating back in, one form or another, to the 18th century, is among the most famous.
Location: Praça Dom Pedro IV, Lisbon, Portugal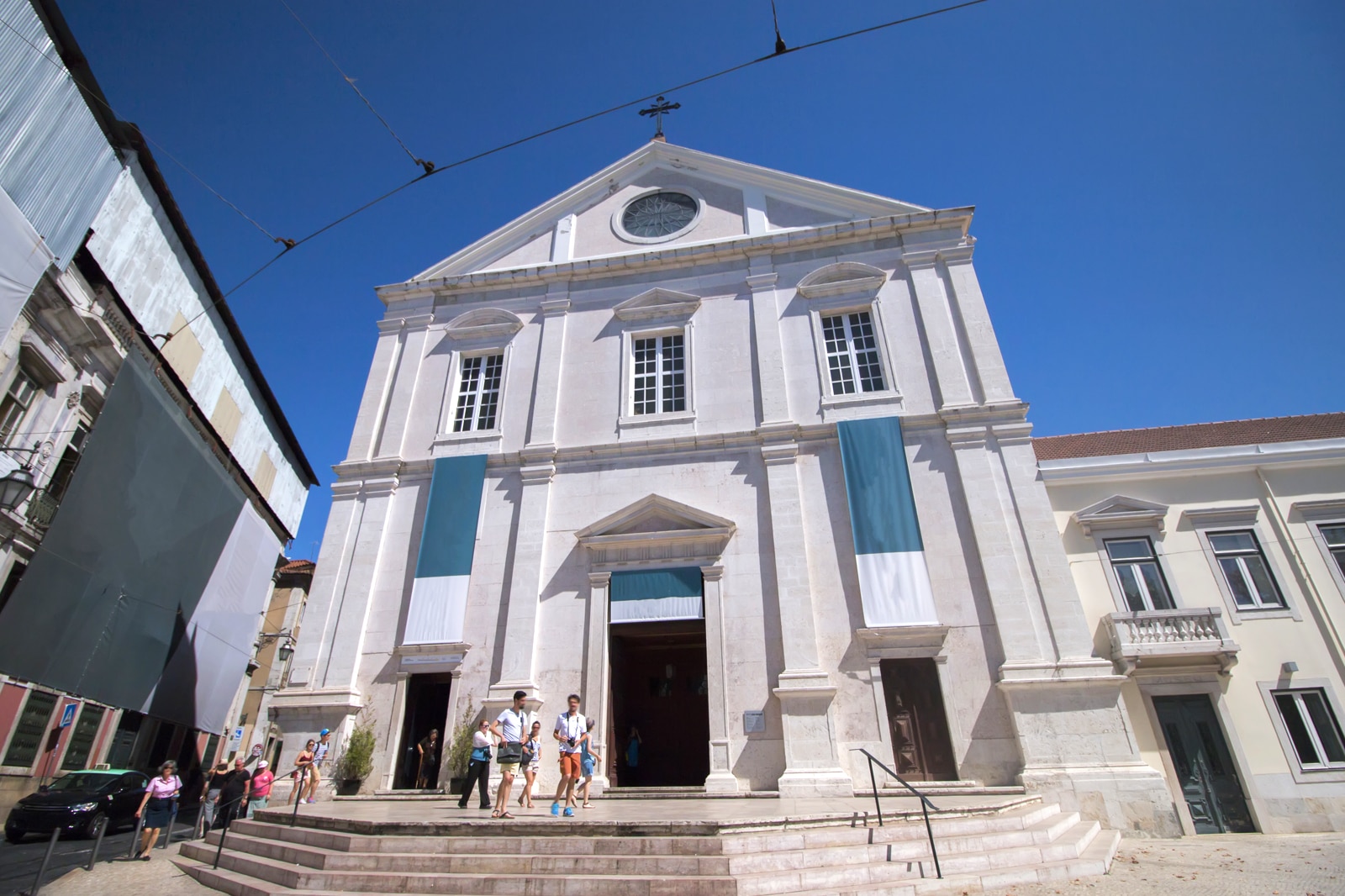 Don't be fooled by the comparatively plain and unremarkable exterior to Igreja de São Roque (the Church of Sao Roque) – once you step inside, you're sure to be wowed by the no-expense-spared level of exquisite decoration to the place. One of the world's oldest Jesuit churches, Sao Roque was constructed in phases, and parts of it – including Capela de São João Baptista (the Chapel of Saint John the Baptist) – were in fact built in Rome and then reassembled on arrival in Lisbon.
Location: Largo Trindade Coelho, 1200-470 Lisbon, Portugal
Open: Daily from 9.30 am to 5 pm
Phone: +351 21 323 5065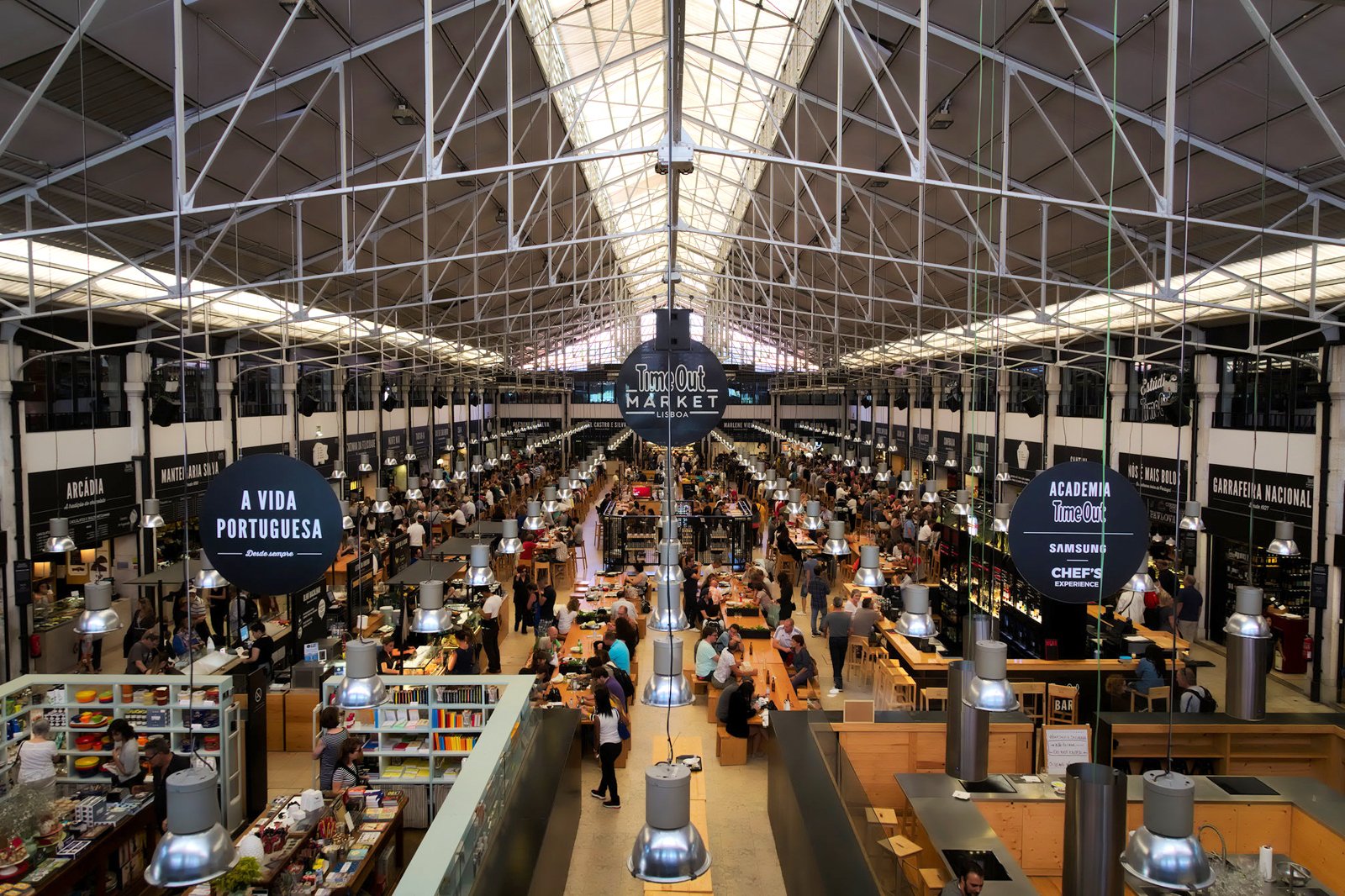 Mercado de Ribeira (Ribiera Market), also called Mercado 24 de Julho (Market of the 24th July), is worth a visit for a glimpse of its stunningly imposing exterior alone. The market's exterior is topped with a Moorish-style dome and sports a striking clock face, while inside things are equally captivating. A mix of the old and the new, stalls overflow with fresh produce beneath tall ceilings that add a bright and airy feel. In a modern twist, Time Out magazine now runs the venue, completing it with a hipster-style gourmet food court – meaning it's great for lunch as well as perusing local ingredients. There's even a concert venue upstairs.
Location: Av. 24 de Julho s/n, 1200-481 Lisbon, Portugal
Open: Monday–Saturday from 6 am to 8 pm, Sunday from 9 am to 8 pm
Phone: +351 21 346 2966
photo by Enrico Strocchi (CC BY-SA 2.0) modified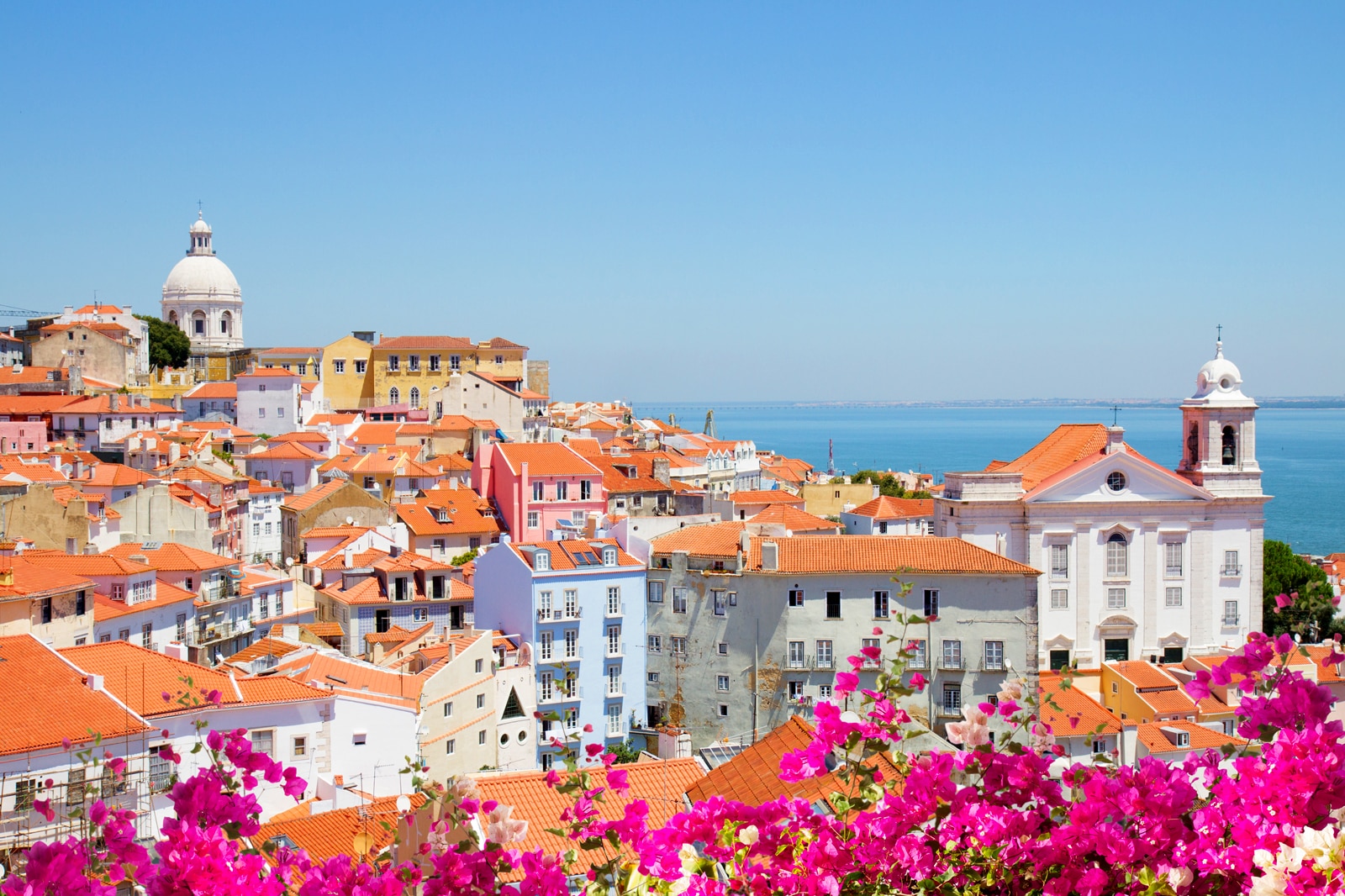 Couples
Families
History
Photo
Conveniently served by the photogenic number 28 tram route, Alfama is famed for being Lisbon's oldest district – but there's more to it than just history. The area has a solid choice of quirky shops and cafés, some good viewpoints, and an artisanal atmosphere. Truth be told, though, the order of the day here – and the best way to discover the area's real charm for yourself – is simply getting lost amid its myriad of historically rich alleys.
Among other attractions, Alfama is home to the 12th-century Sé de Lisboa (Lisbon Cathedral) on Largo da Sé, which is definitely worth a peek. There are plenty of fado bars and restaurants, too, and devoted fans can even visit the Fado Museum (Museu do Fado) on Largo do Chafariz de Dentro.
5
Take in the city by tram
Lisbon is notoriously hilly – it's made up of no fewer than 7 – so, despite being relatively compact, it can be challenging to take in entirely on foot. Thankfully, the city's famous trams are on hand to help you see the sights. As these charming electric carriages rattle along the historic streets, they not only save you from trekking up the next hill but also provide a great vantage point from which to spot both famous landmarks and locals going about their lives. Of the 6 routes, make time for the number 28, which passes through Alfama and Graça, and the number 15 to Belém.
photo by Mariordo (CC BY-SA 4.0) modified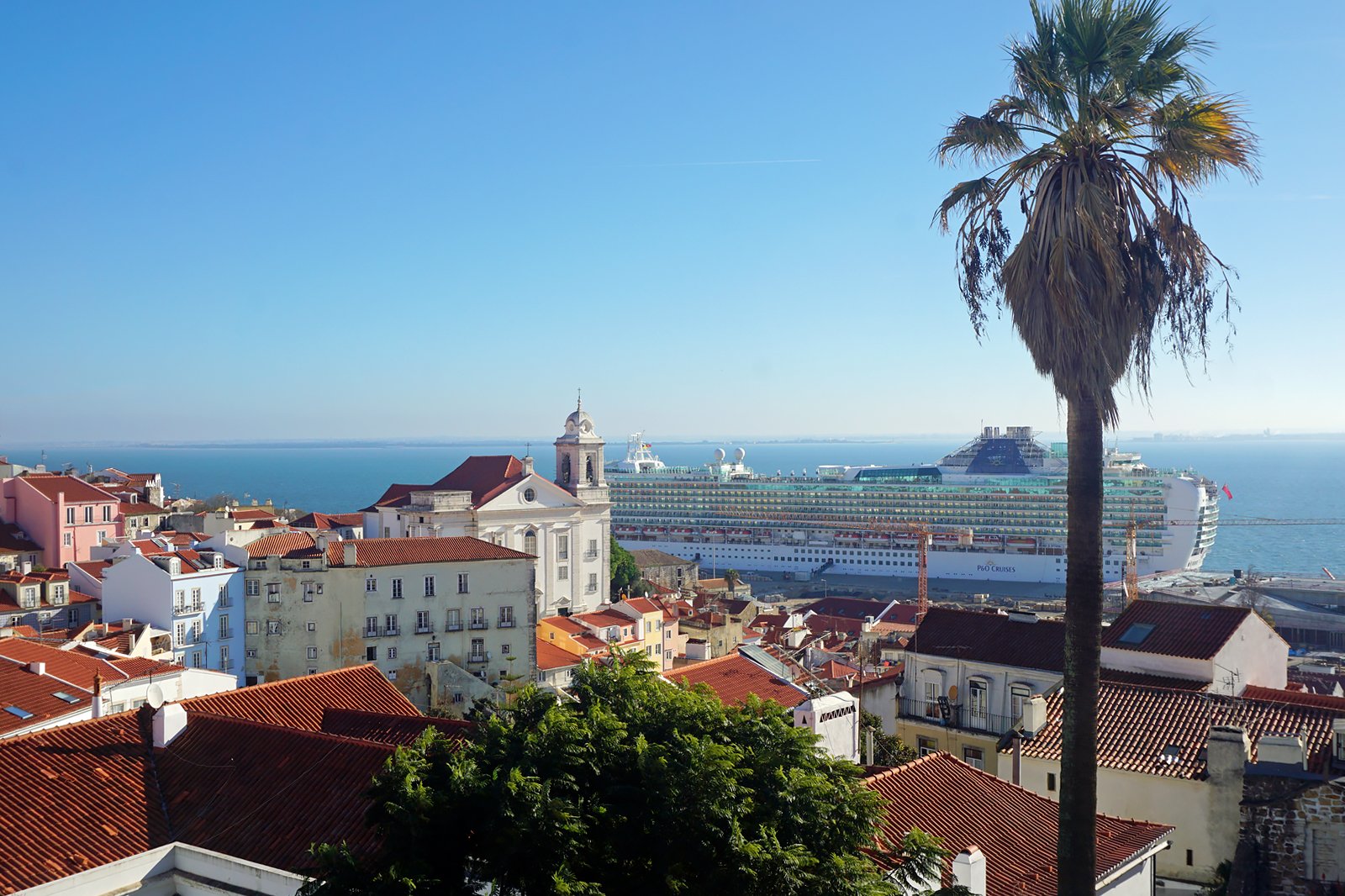 It goes without saying that a hilly city guarantees killer views, and Lisbon delivers in droves. There are 16 officially promoted miradouros (viewpoints), plus a heap of equally impressive unofficial ones. Whether at sunset or any other time of day, you're in for an inspiring lookout over some of Lisbon's most famous landmarks and much more. Portas do Sol (Largo Portas do Sol) is a fabulous vantage point over Alfama, while in Alfama itself you'll enjoy marvellous vistas of the rest of the city and the Tagus river from the Castelo de São Jorge (São Jorge Castle) on R. de Santa Cruz do Castelo.
photo by Mariordo (CC BY-SA 4.0) modified
7
Eat Portuguese egg tarts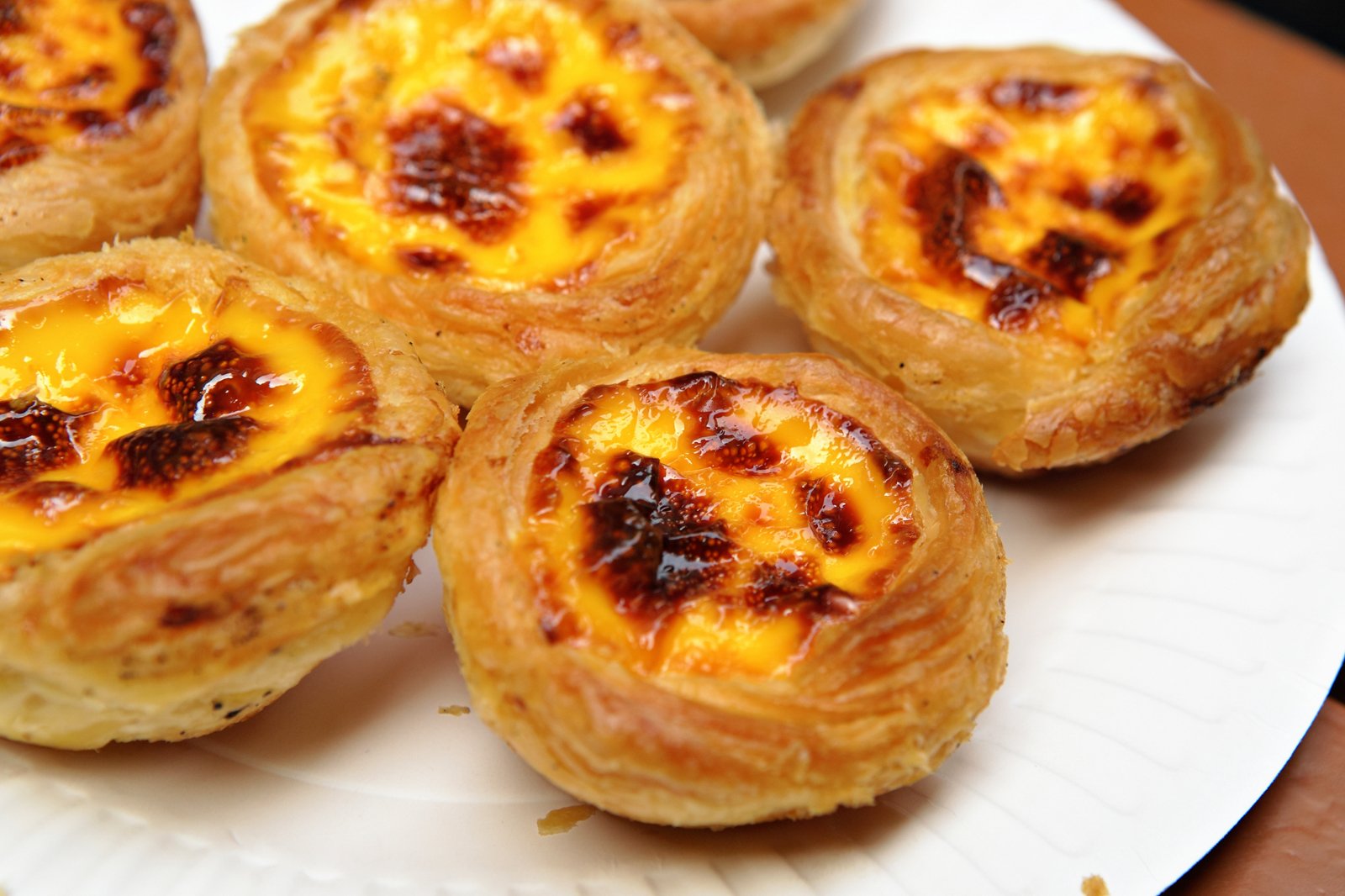 Does anything evoke the idea of Portugal more than a pastel de nata (egg tart)? Probably not – and there's nowhere better to try them than Lisbon. These moreish, cinnamon-dusted pastries have a religious history, emerging as a way to use up leftovers when starching nuns' clothing. Nowadays, they're devoured all over the country and even beyond. In Lisbon, you can tuck into delicious pasteis de nata at Bairro Alto's open-kitchen, factory-like Manteigaria (Rua do Loreto), while centuries-old Confeitaria Nacional (Praça da Figueira) boasts grandeur by the bucketload and has numerous other pastries to choose from besides.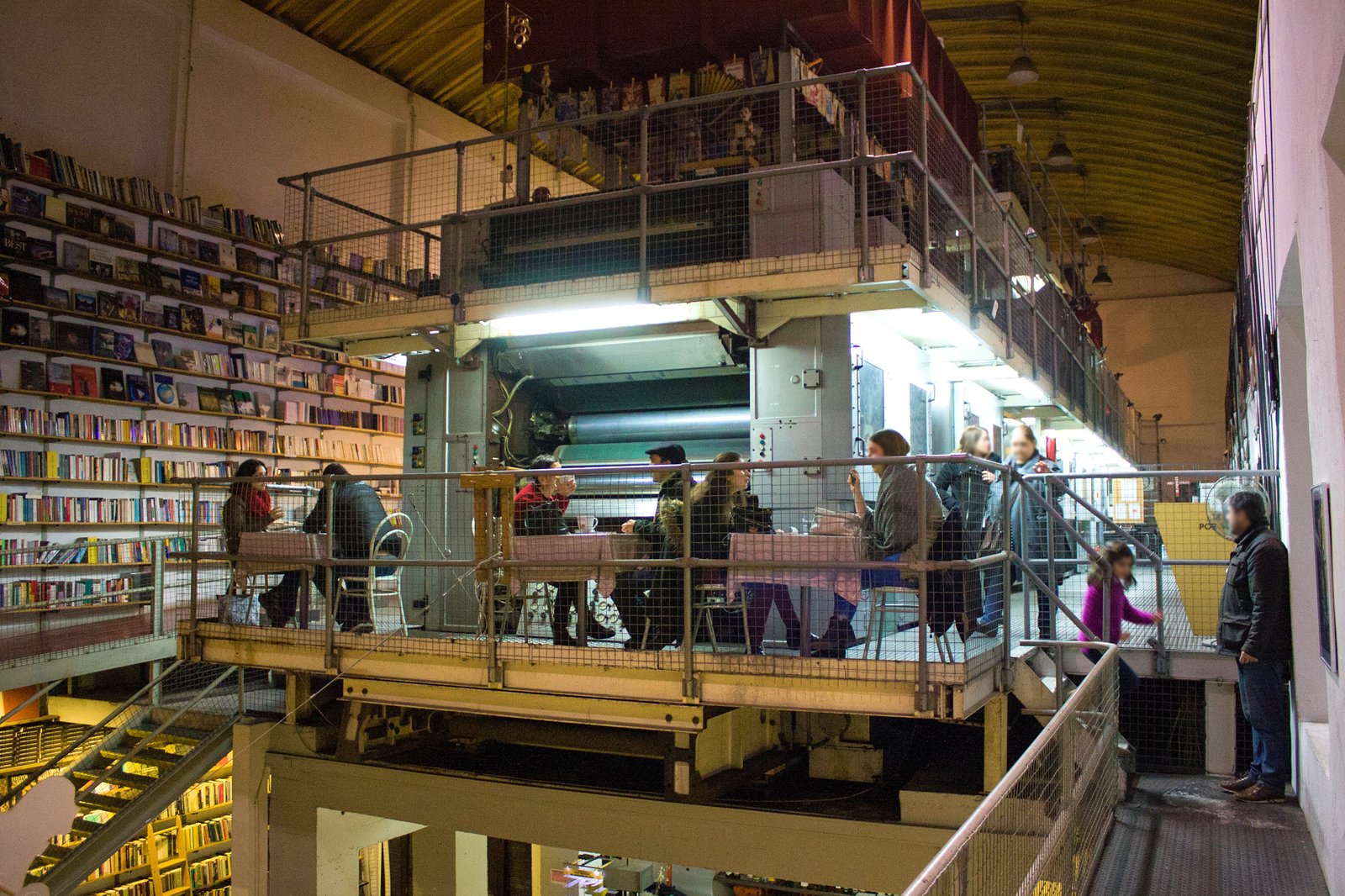 Reborn as LX Factory, Lisbon's former textile factories are now one of the city's trendiest places to eat. In the port neighbourhood of Alcântara, late-closing LX Factory is a bit further out of the city centre than most of our recommended stops, but it's worth the tram ride to get a feel for the youthful and creative vibe – not to mention some great grub. There's plenty of choice here when it comes to both Portuguese and international cuisine, but Cantina is LX Factory's original spot for hearty traditional dishes served at communal tables. Afterwards, head to Rio Maravilha for legendary cocktails.
Location: R. Rodrigues de Faria 103, 1300-501 Lisbon, Portugal
Open: Daily from 6 am until 2 am (hours may vary)
Phone: +351 21 314 3399
photo by Shadowgate (CC BY 2.0) modified
9
Catch a fado performance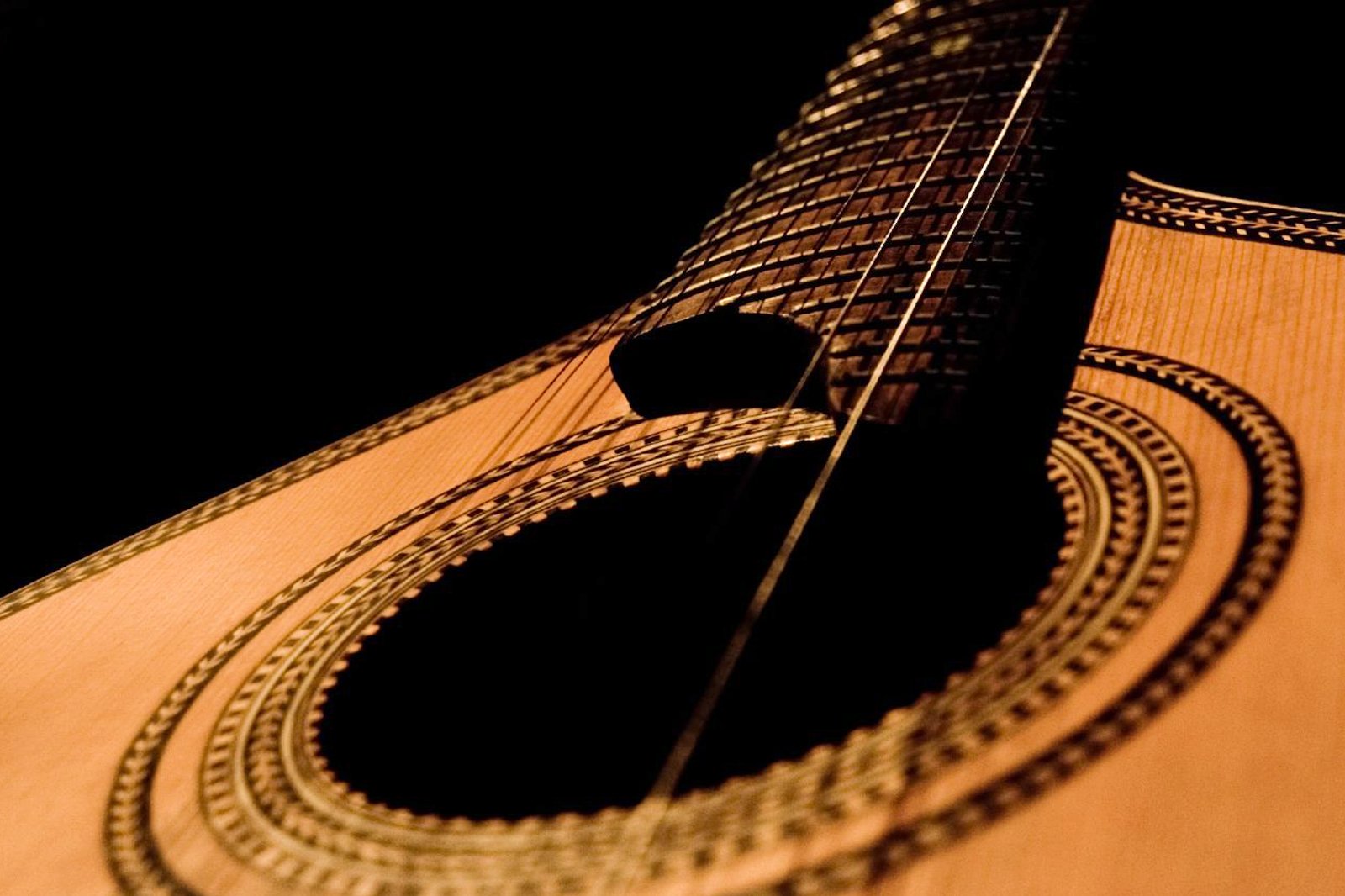 Quintessentially Portuguese, fado is notable for its melancholy tone, and Lisbon – its Alfama and Bairro Alto neighbourhoods in particular – is the place to catch a performance. Songs typically depict a sense of desperation, and taking in an evening fado session in one of the city's old taverns (compete with truly vintage decor) gives you a glimpse of yesterday's Portugal that continues to thrive. You're in for a good time, whether it's a renowned pro or an amateur you're listening to. Reliable fado joints include A Baiuca (Rua de S.Miguel) and Tasca do Chico (R. do Diário de Notícias).
photo by Feliciano Guimarães (CC BY 2.0) modified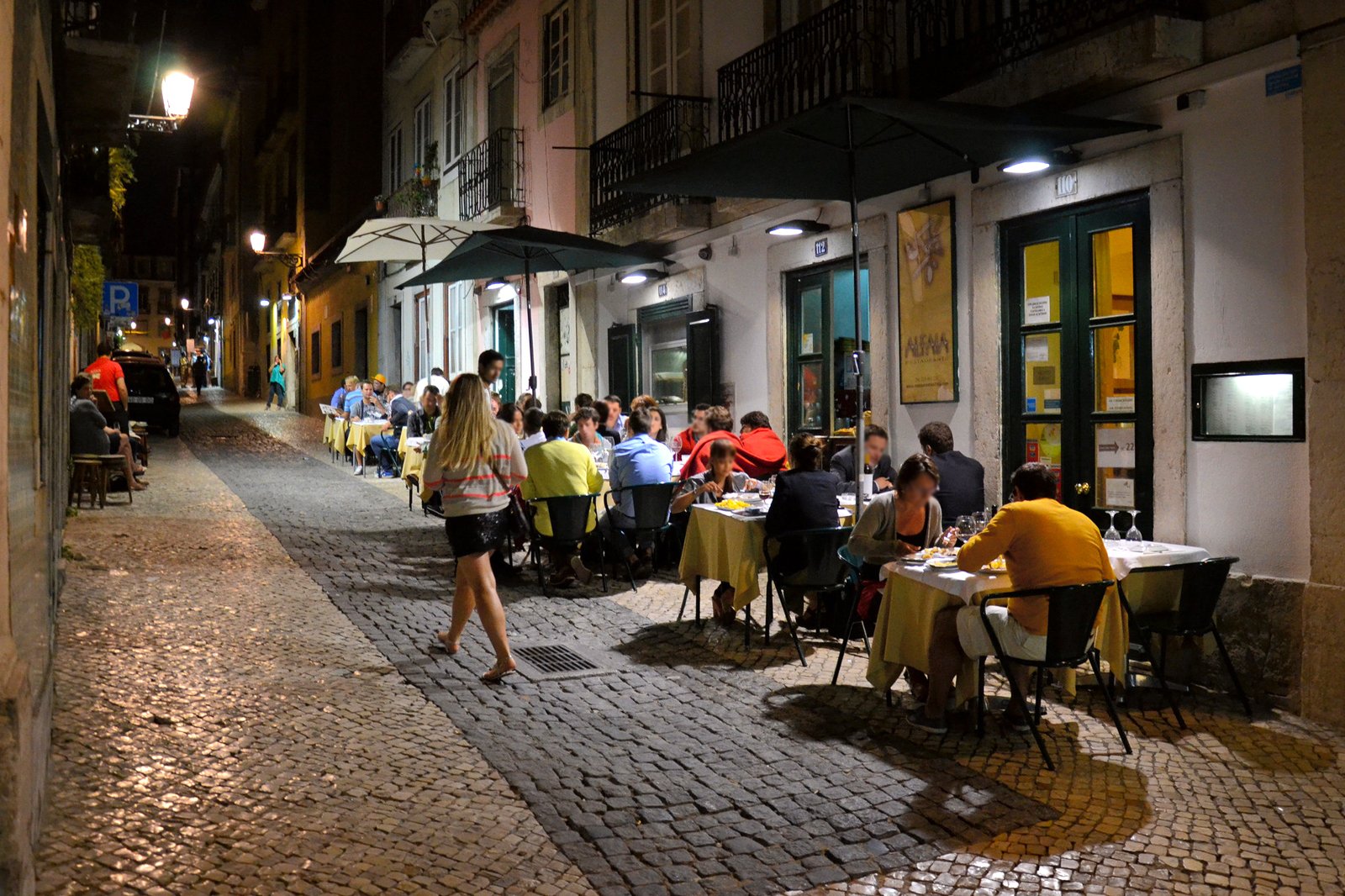 You've probably skirted in and out of it all day but, whether for your fado fix or something more modern or international, it's hard to beat Bairro Alto for its choice of nightlife. Like other parts of Lisbon, this hilltop district is packed with al fresco cafés and restaurants that spill onto the streets. Shops close fairly late, so it's handy for picking up souvenirs (perhaps some unmistakably Portuguese canned fish from the trailblazing Loja das Conservas on Rua do Arsenal). Then grab a seat at the Miradouro de Santa Catarina (Santa Catarina viewing point) on R. de Santa Catarina, for river- and people-watching views as you nurse an evening glass of wine.
photo by Aapo Haapanen (CC BY 2.0) modified
Back to top