Located in Old Town Edinburgh, Grassmarket is one of the most historic marketplaces in the city. It has all sorts of charming shops and boutiques with unique local products by talented artisans, designers, and merchants.
More than just a bustling shopping area, Grassmarket is home to some of the most popular restaurants, pubs, and cafés in the city. It's also a historic destination known for medieval architecture and well-preserved cobbled streets.
Grassmarket in Edinburgh - one of the highlights of 9 Best Historic Things to Do in Edinburgh and 10 Best Places to Go Shopping in Edinburgh (Read all about Edinburgh here)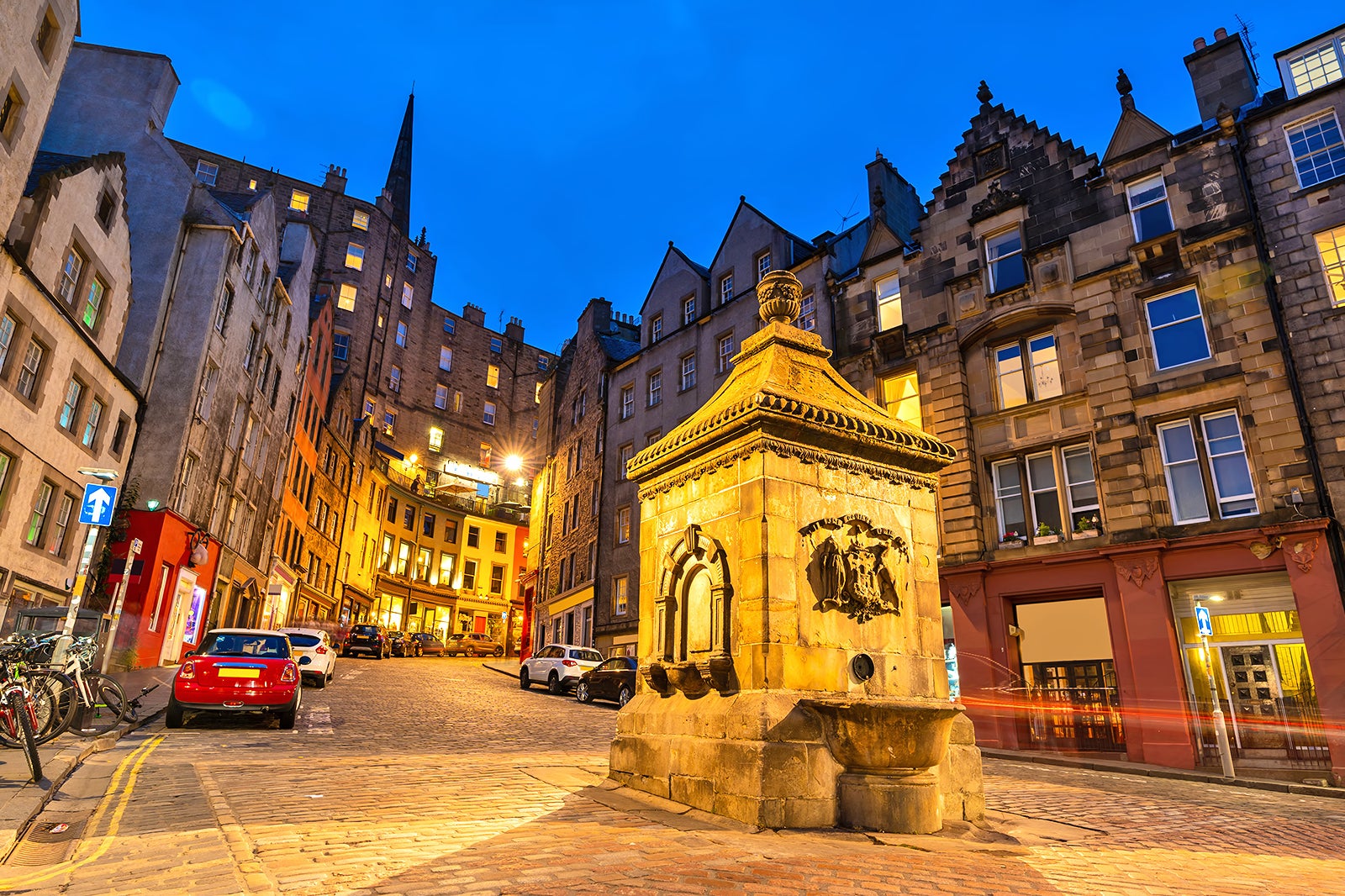 A brief history of Grassmarket
While it's become a haven for foodies and shoppers, Grassmarket was once a marketplace for horses and cattle back in the 14th century. The name itself comes from the grassy pens at the western end of the market, where animals were once kept and fed.
Grassmarket has its share of gruesome history too, being the site of public executions in the 17th century, a period in Scottish history known as 'The Killing Time'. To this day, local establishments make references to this dark era. Look no further than the well-known local pub, Maggie Dickinson, for an example. Maggie Dickinson, better known as Half-Hangit Maggie, was a woman who famously survived a hanging and went on to live the rest of her life.
If you're looking for a spine-chilling experience, drop by White Hart Inn, one of the oldest pubs in the city and rumoured to be a paranormal hotspot. Staff have reported mysterious noises, disembodied limbs, and shadowy figures in the pub over the years. But besides its haunted reputation, the inn holds the distinction of hosting the beloved Scottish poet Robert Burns in 1791.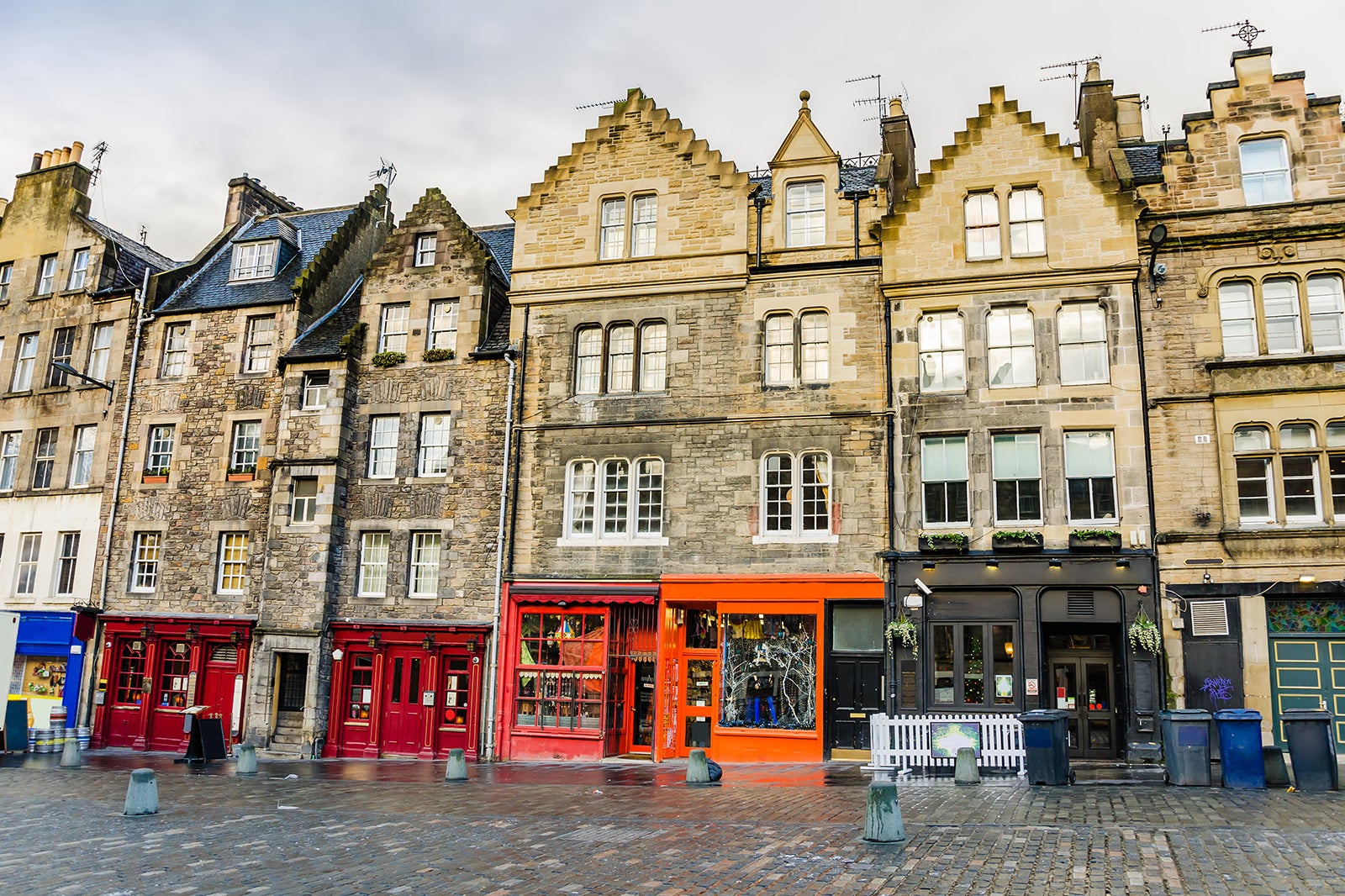 Where to shop and eat in Grassmarket?
Be sure to drop by Victoria Street as you explore this part of Edinburgh. With its colourful buildings, Victoria Street is the place to be for taking pictures to help you remember your trip by. It's also where you can find Demijohn, so-called the 'world's first liquid deli'. Enjoy a sampling of their handcrafted, locally sourced liqueurs, wines, and spirits.
If you're looking for souvenirs, make time for independent shops selling speciality items, antique books, and fashion apparel made by Scottish designers. You can find vintage clothing at WM Armstrongs and handmade custom hats at Fabhatrix. For costumes and novelty items, Aha Ha Ha Jokes offers a huge selection. Peruse joke items, costumes for every occasion, magicians' tricks and accessories, and more besides.
Whether you're in the mood for Scottish fine dining or sweet treats like gelatos and smoothies, Grassmarket has restaurants and bars to cater to your palate. Some of the most notable places include Hula Juice Bar, where you can enjoy your smoothie while admiring the artwork on the walls. There's the Grain Store and Maison Bleue if you want something more traditional. Be sure to check out the neighbourhood's eclectic pubs, too. The Beehive Inn and Last Drop Tavern offer some of the finest local ales and delicious traditional food.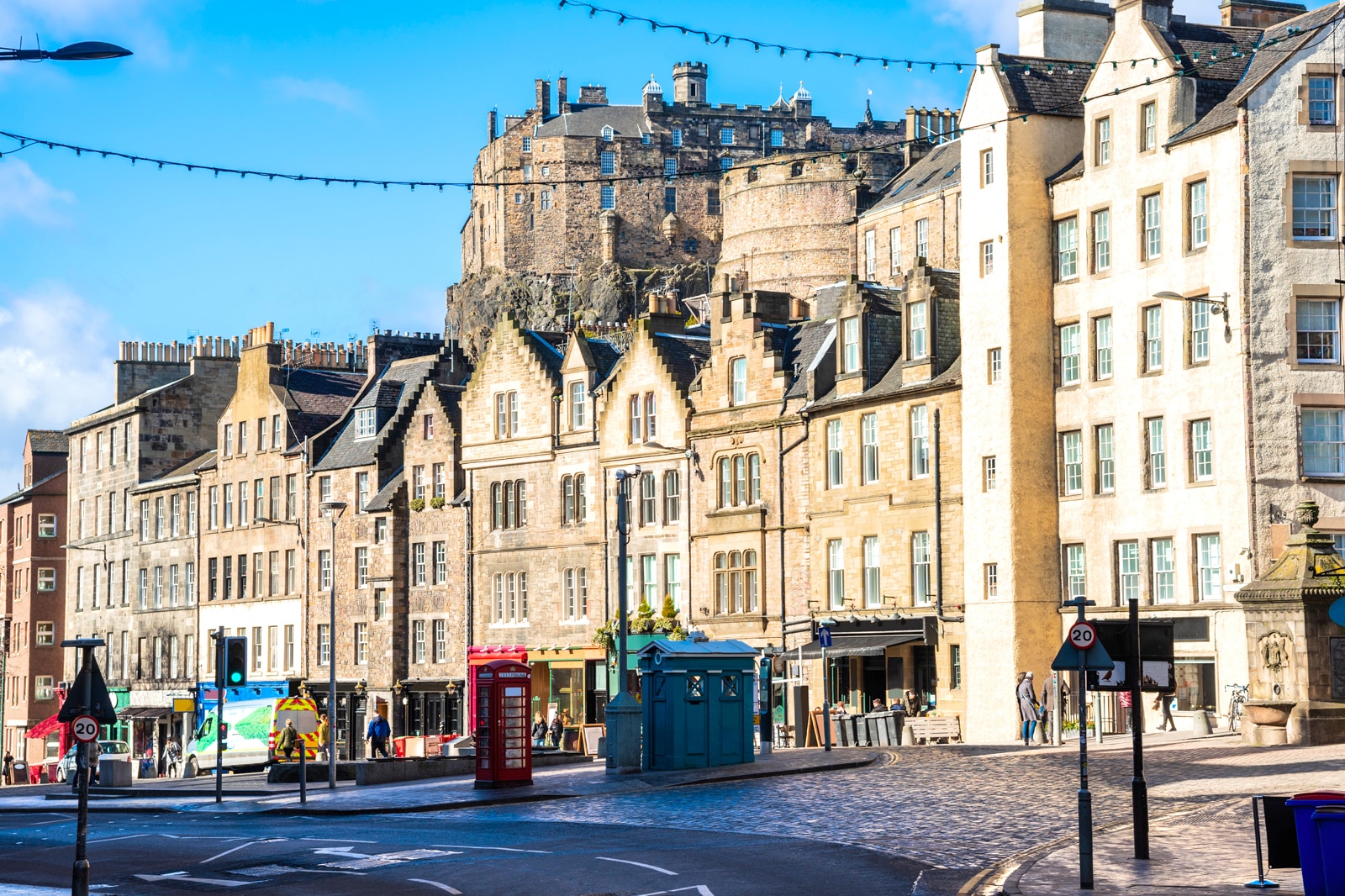 Good to know about Grassmarket
Because Grassmarket is located just below Edinburgh Castle, you can conveniently include it in your itinerary for the day. You can also follow the remains of the historic Flodden Wall from the marketplace and around the Greyfriar's Kirkyard and the Old Town. If you want to know more about Scottish culture and history, you can visit the National Museum of Scotland just a stone's throw away from the market.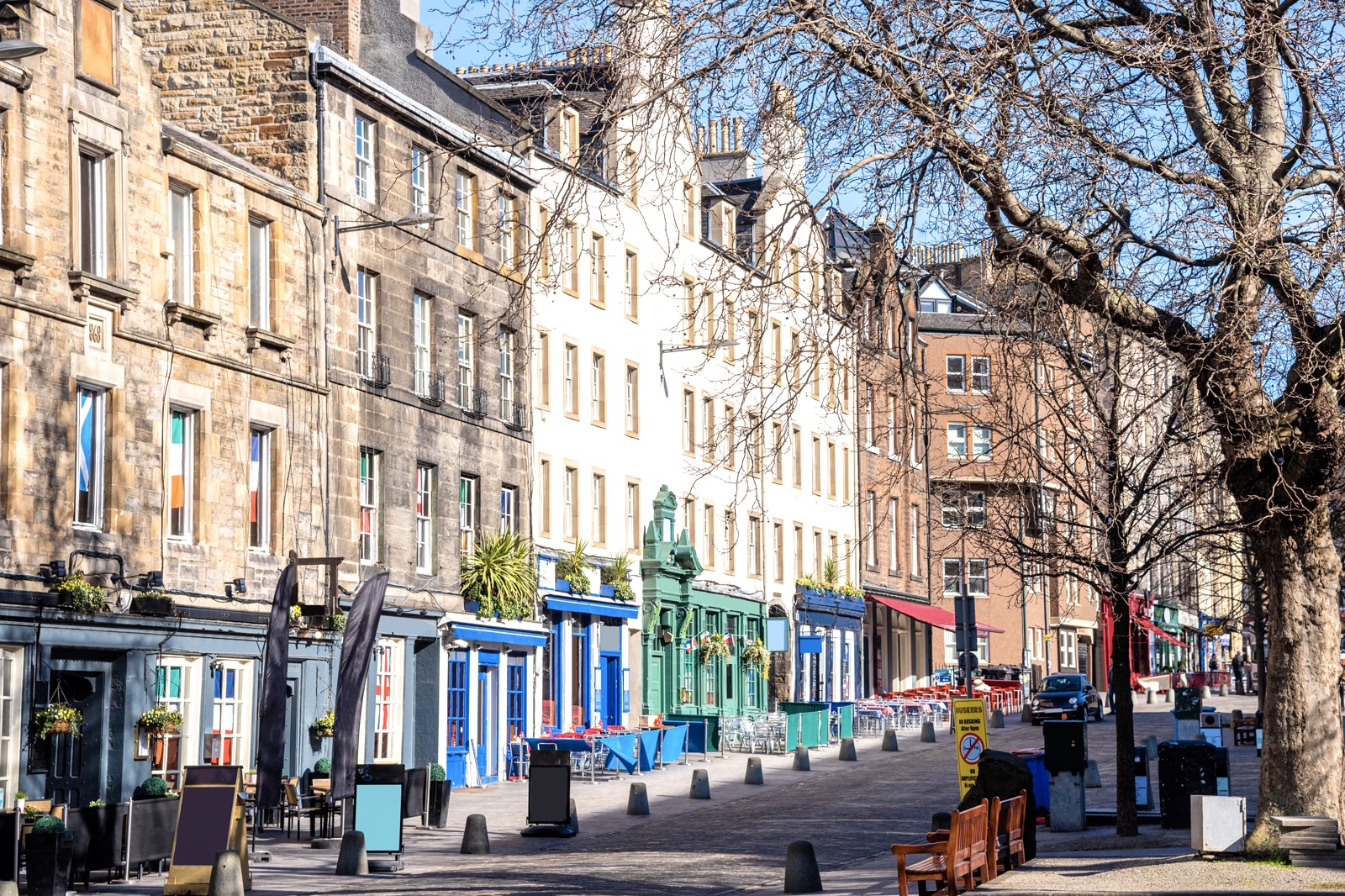 Grassmarket in Edinburgh
Location: Grassmarket, Edinburgh EH1 2HS, UK
Back to top