3 Places to Buy Thai Silk in Bangkok
Thai Silk, Fabric & Textiles in Bangkok
Whether you're looking for fabric for a new outfit or curtains, or ready-made gift items for your loved ones at home, you'll be thrilled with the endless selection Bangkok has to offer. Everything from shimmering Thai silk and pure cottons to exotic batik sarongs is readily available from a variety of different markets and outlets.
Thai silk is celebrated for its outstanding quality, unique designs and affordability. It comes in an array of colours, patterns and plies, and is sold by the metre or as ready-made clothing and souvenir items such as neckties, scarves, handkerchiefs, shawls, handbags, photo frames, bed covers and so on. However, you also need to be wary of fakes. If the price seems too good to be true, it's probably made of nylon or rayon.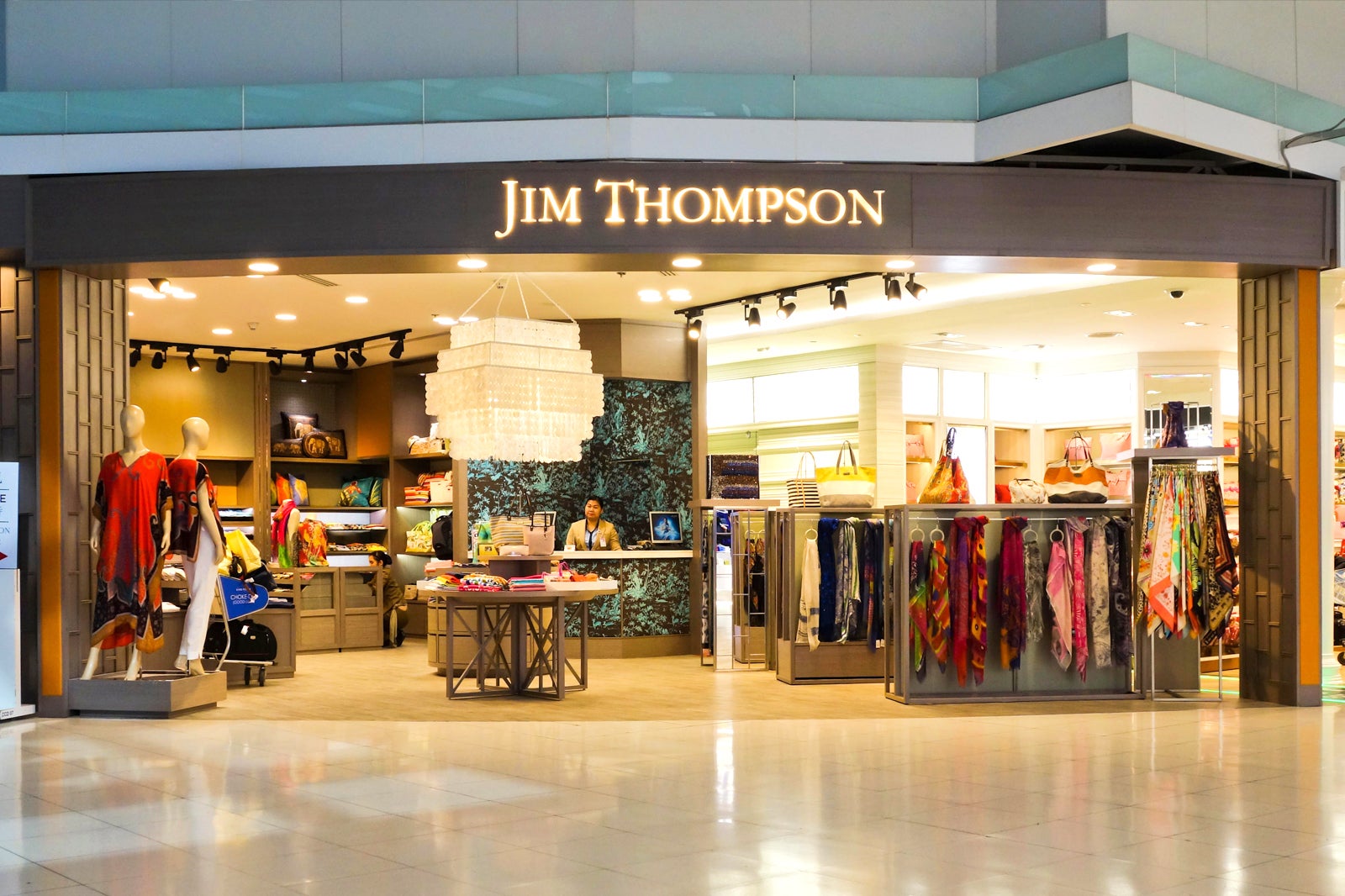 The Jim Thompson Company, the famous international promoter of Thai silk, is renowned for its quality and beautifully designed products. Situated on the corner of Suwarong and Rama IV roads, the mansion-like Jim Thompson store offers a variety of colourful silk products.
You can find everything from personal items to household pieces to handkerchiefs, shirts, neckties, placemats, wraps, cushions, curtains, bedsheets and more here. Other branches in Bangkok are at Jim Thompson's House, the Emporium, CentralWorld, Isetan, Siam Paragon and at major 5-star hotels.
Read more
Location: 149/4-6 Surawong Road, Bang Rak, Bangkok 10500, Thailand
Open: Daily from 12pm to 10pm
Phone: +66 (0)2 235 8932
Also known as Little India, Pahurat Textile Market is frequented by few tourists but is bustling with locals. The labyrinth of narrow lanes gives way to plentiful rolls of textiles such as silk, cotton, wool and cashmere in all kinds of colours, each available at a good rate. Once you cross Chakraphek Road, you'll enter Pahurat. Within the first few blocks lay Pahurat's textile-selling action, so choose one of the many small alleyways and dive into the heart of it all.
Location: Little India Bangkok, Phahurat Road, Phra Nakhon, Bangkok 10200, Thailand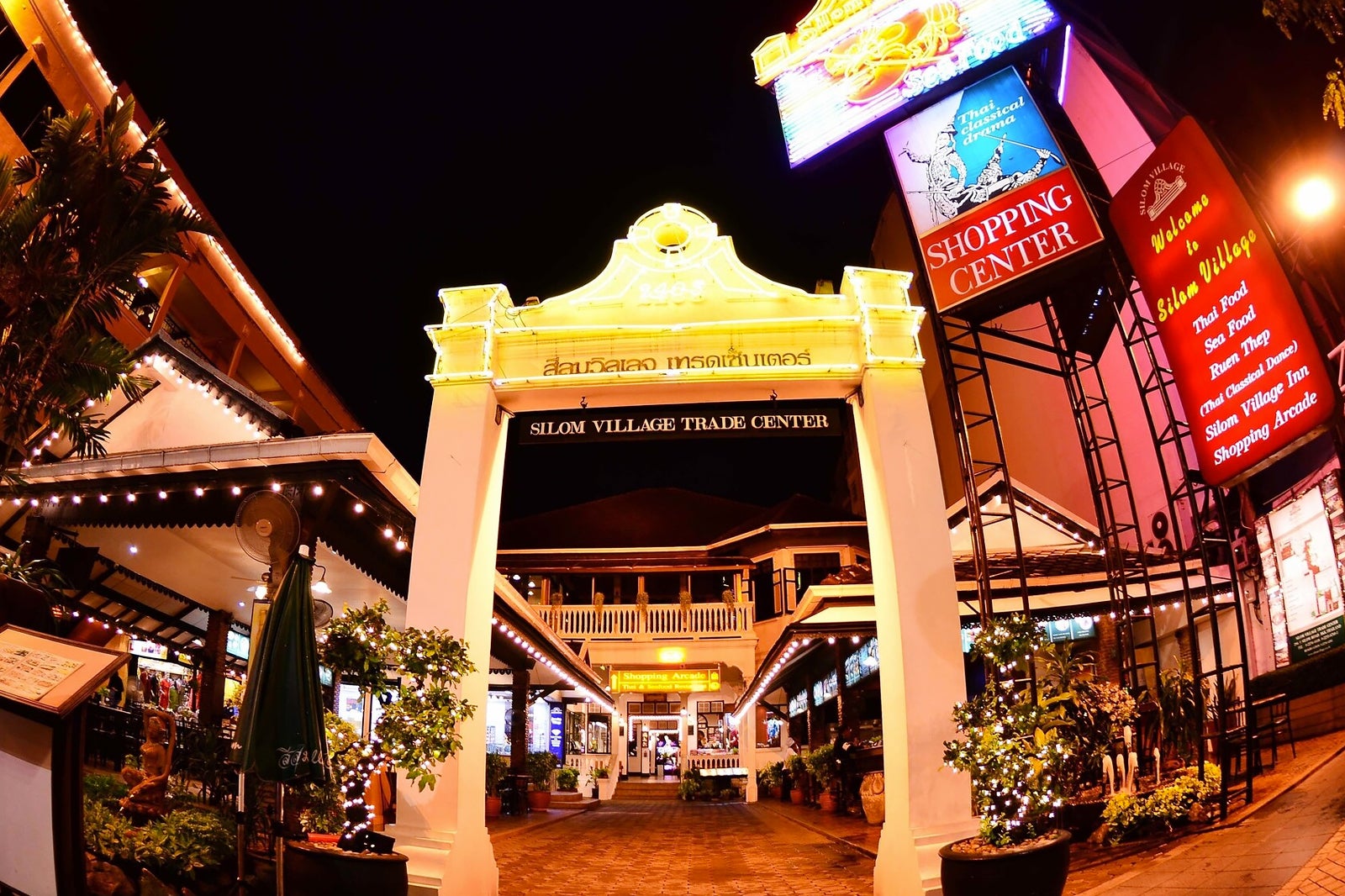 Set among lush tropical greenery, Silom Village captures the spirit of old Bangkok through a compound of 17 well-preserved Thai antique houses dating back to the glorious era of King Rama V. Travel back to a time when the grandeur of traditional Thai houses hadn't been replaced with modern skyscrapers right in the heart of Silom, one of the city's most important business districts.
The complex features a hotel (Silom Village Inn), and a shopping arcade where an impressive collection of fine antiques, handicrafts, lacquer-finished products, jewellery, Thai silk, and furniture can be found. Besides the shopping arcade, you can also enjoy authentic Thai and international cuisine at the Silom Village Restaurant, complete with a Thai classical dance show.
Location: 286/1 Silom, Suriya Wong, Bang Rak, Bangkok 10500, Thailand
Open: Daily from 11am to 11pm
Phone: +66 (0)2 234 4448
Back to top