Haight-Ashbury in San Francisco
Discover the Birthplace of Counterculture in San Francisco
Haight-Ashbury was the birthplace of the counterculture movement that defined the 1960s and today offers a bohemian, colourful, and diverse artistic vibe steeped in indie pride. Here you can find hippie-inspired vintage clothing boutiques, independent book shops, record stores selling vintage vinyl, area dive bars with an artsy, beatnik vibe, and tonnes of other eclectic attractions.
Since the 1970s, the area has been the heart and soul of the local comedy scene, an epicentre of comedy clubs where many famed comics such as Robin Williams, Whoopi Goldberg, and Dana Carvey honed their craft. It borders Golden Gate Park and offers preserved Victorian homes including the famous Grateful Dead House. It's the place to be to find local arts and crafts and a subculture vibe. Here you'll find everything from giant outdoor murals of Jimi Hendrix to spas and yoga studios, comedy clubs, quirky shops, and restaurants.
Haight-Ashbury in San Francisco - one of the highlights of The 5 Best Shopping Areas in San Francisco (Read all about San Francisco here)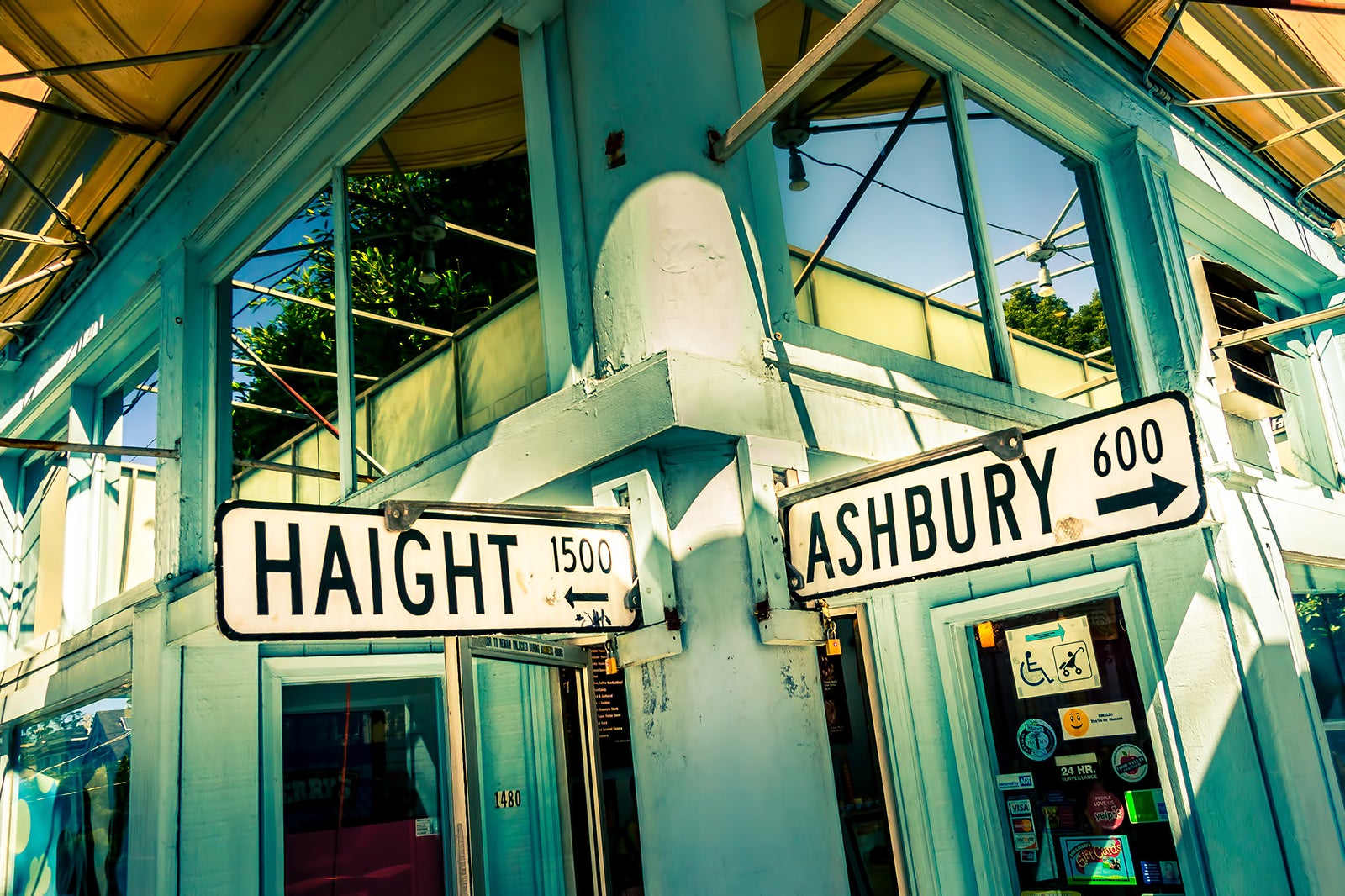 Highlights of Haight-Ashbury
The first thing you should do when you travel to Haight-Ashbury is to visit the corner of Haight and Ashbury streets. This normal-looking crossroads is what gave the area its name. Every June, you can revisit the bohemian roots of the area at the Haight Street Fair with its countless vendors, food booths, and live musical acts. From there, head to the Grateful Dead House, one of the many homes that once provided affordable housing to hippies and today is an iconic tribute to the band.
When it's time to get your shopping on, head for The Booksmith, a local staple that offers a vast array of books in just about every genre and style you can imagine. Then stop by Amoeba Music, another massive store that is focused on media. Here you can find an unlimited supply of vinyl, cassette tapes, films, and entertainment memorabilia.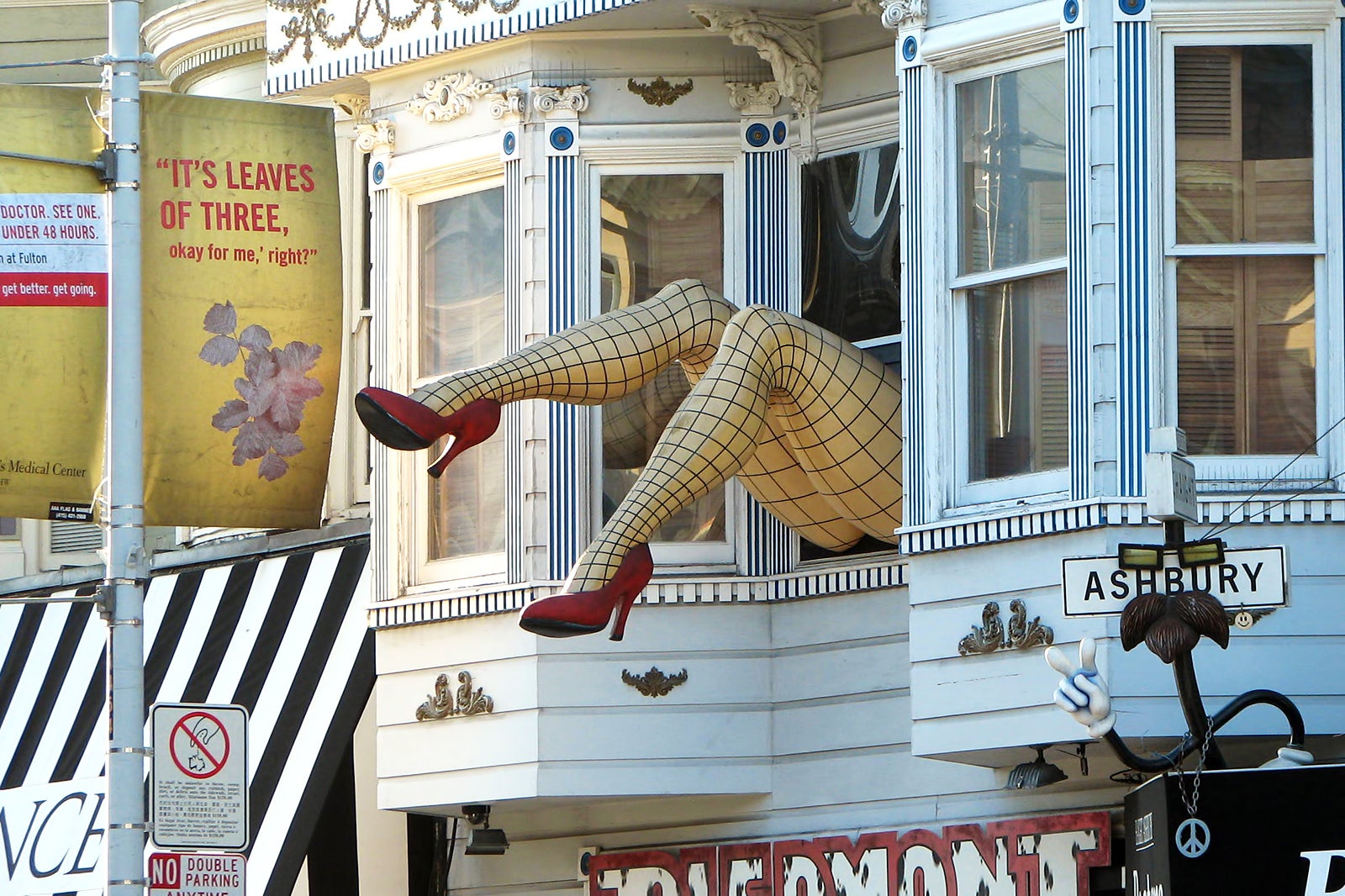 History of Haight-Ashbury
Haight-Ashbury started as a stretch of isolated farms on acres of undeveloped land. Between 1895 and 1902, an amusement park stood here, and eventually, it grew into an entertainment destination. During the Depression, it suffered badly, but it started to develop a sense of independence during the 1950s when a group of citizens revolted against a proposed motorway cutting through. In the '60s, the area became a haven for the hippies who lived in the many subdivided Victorian houses.
During the Summer of Love in 1967, the hippie culture reached its zenith and the Haight-Ashbury area became a haven for psychedelic rock groups. Though it suffered a period of decline, it rebounded and became the epicentre of the local comedy scene by the '80s. It still stands as the heart and soul of local subculture and offers a vibe of arts and independence.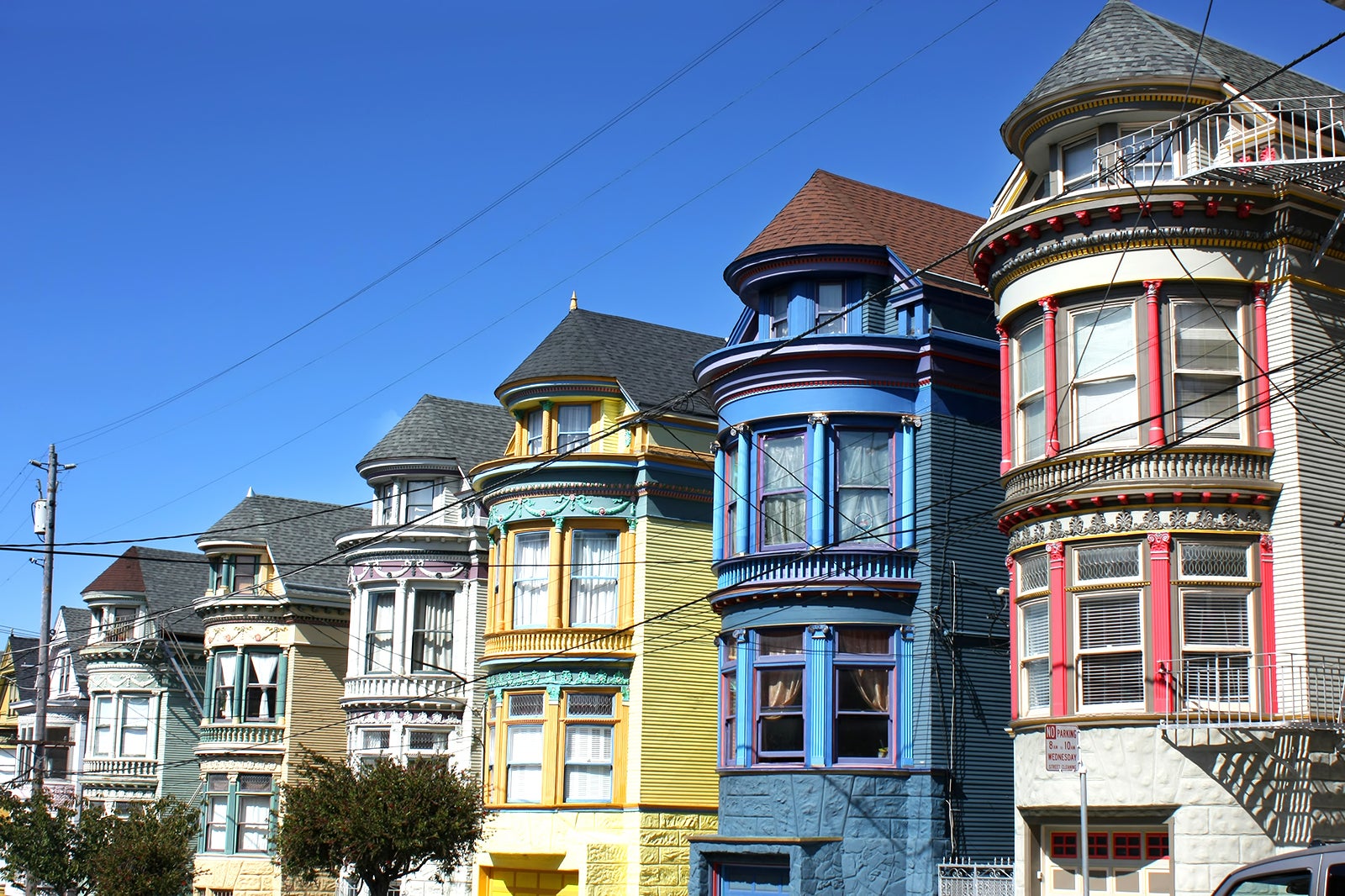 Good to know before visiting Haight-Ashbury
If you're looking for a place to stay in Haight-Ashbury, there are a number of hotels and homes that are on the National Register of Historic Places so you can experience history and luxury. If you're staying outside the area, public transport offers an easy way to get there by metro or bus. The city has a thriving nightlife, and during the evening it might not be the most family-friendly of San Francisco areas.
The pavements and most of the businesses here are completely Americans with Disabilities Act compliant and disability friendly, but some of the older Victorian buildings may present difficulties. It's a good idea to call ahead before visiting to discuss any special needs you might have. Likewise, businesses differ on their pet policies, so check with anywhere you might be going before bringing along your non-service animal to make sure they'll be welcome.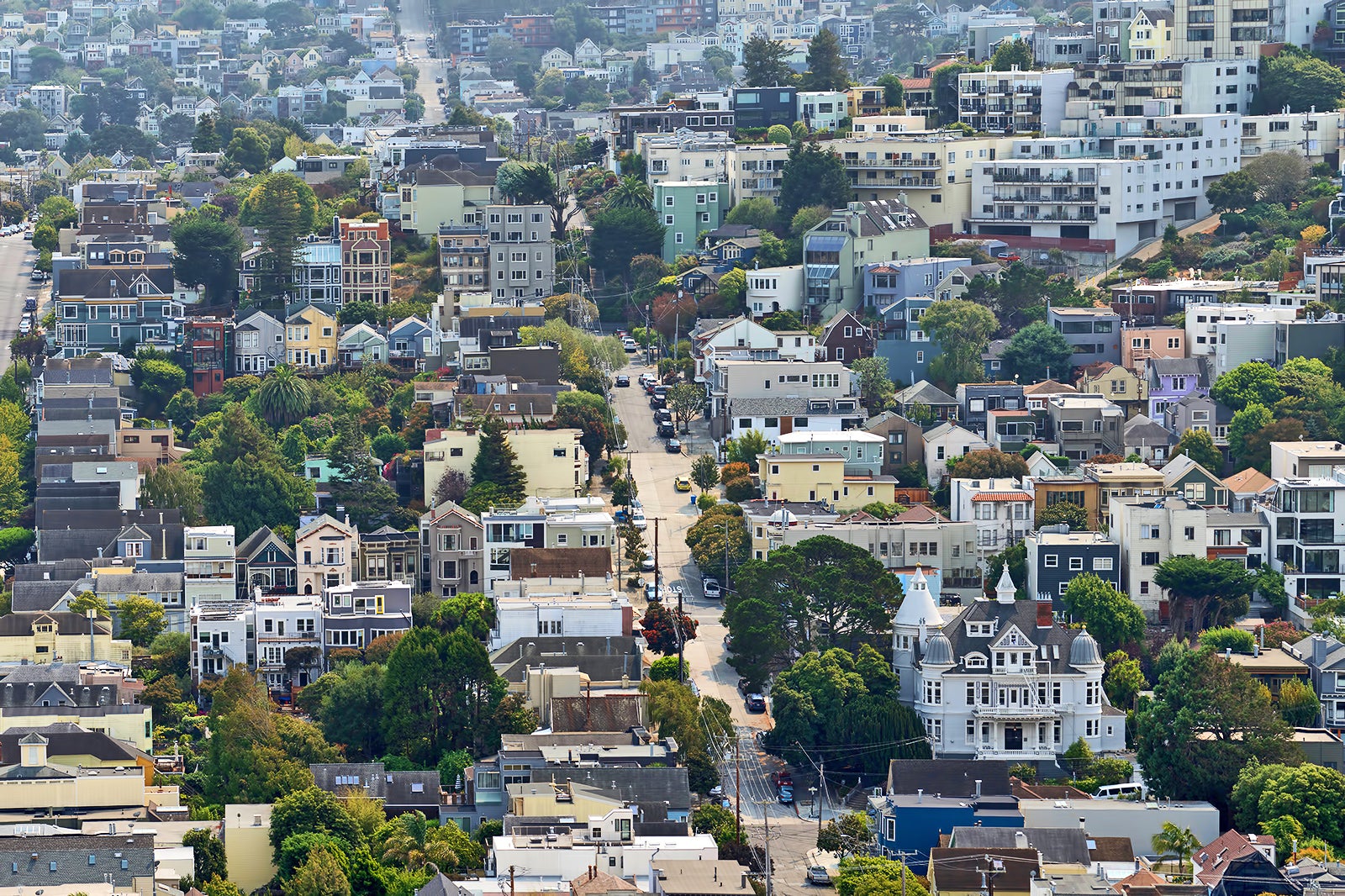 Haight-Ashbury in San Francisco
Back to top