The Manchester Central Library is the main library in town with a massive collection and an impressive architectural style implementing several design traditions. It's a Grade II Listed Building, so it's remarkably well-preserved, letting you see its design at its best.
All sorts of people can enjoy this library, though the attractions for kids are a bit limited. Most of the collection within isn't oriented towards children, though people interested in history will find a fascinating collection of works to explore. Most people spend about an hour or 2 here, but if you find something you want to read, there's nothing stopping you from spending all day within.
Manchester Central Library - one of the highlights of 10 Things to Do When it Rains in Manchester (Read all about Manchester here)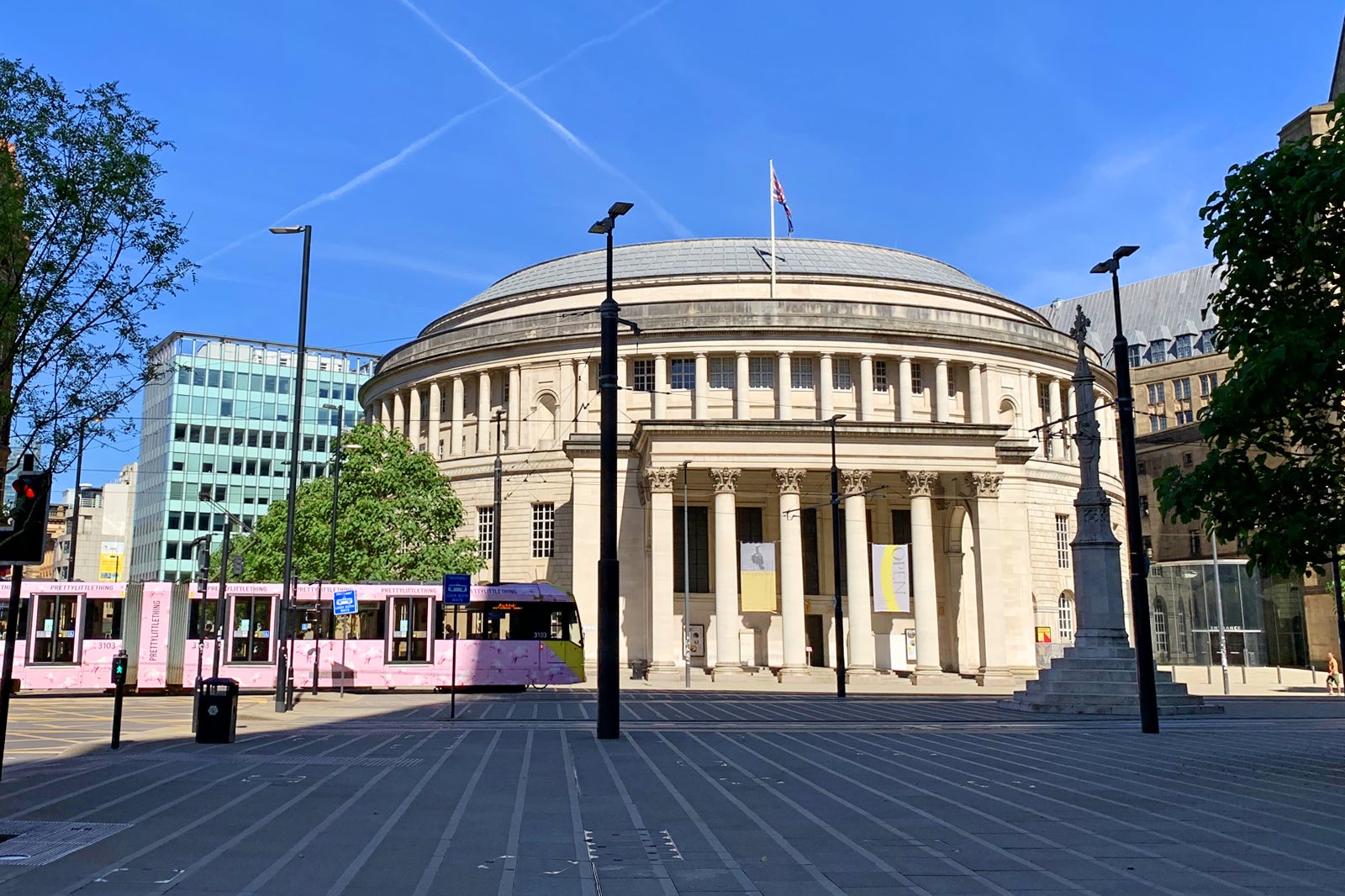 Manchester Central Library highlights
One of the most impressive aspects of the Manchester Central Library is its design. It was inspired by the pantheon in Rome in which the building is round with a portico in the front entrance. This portico is additionally surrounded by 5 bays of columns.
The collections inside this library are quite impressive. You'll find thousands of books including 30 incunabula, which are books that were published prior to the 16th century. Additionally, you'll find special collections including several works by Elizabeth Gaskell, a detailed record of local theatre, and works by George Frideric Handel accompanied by items of Italian music.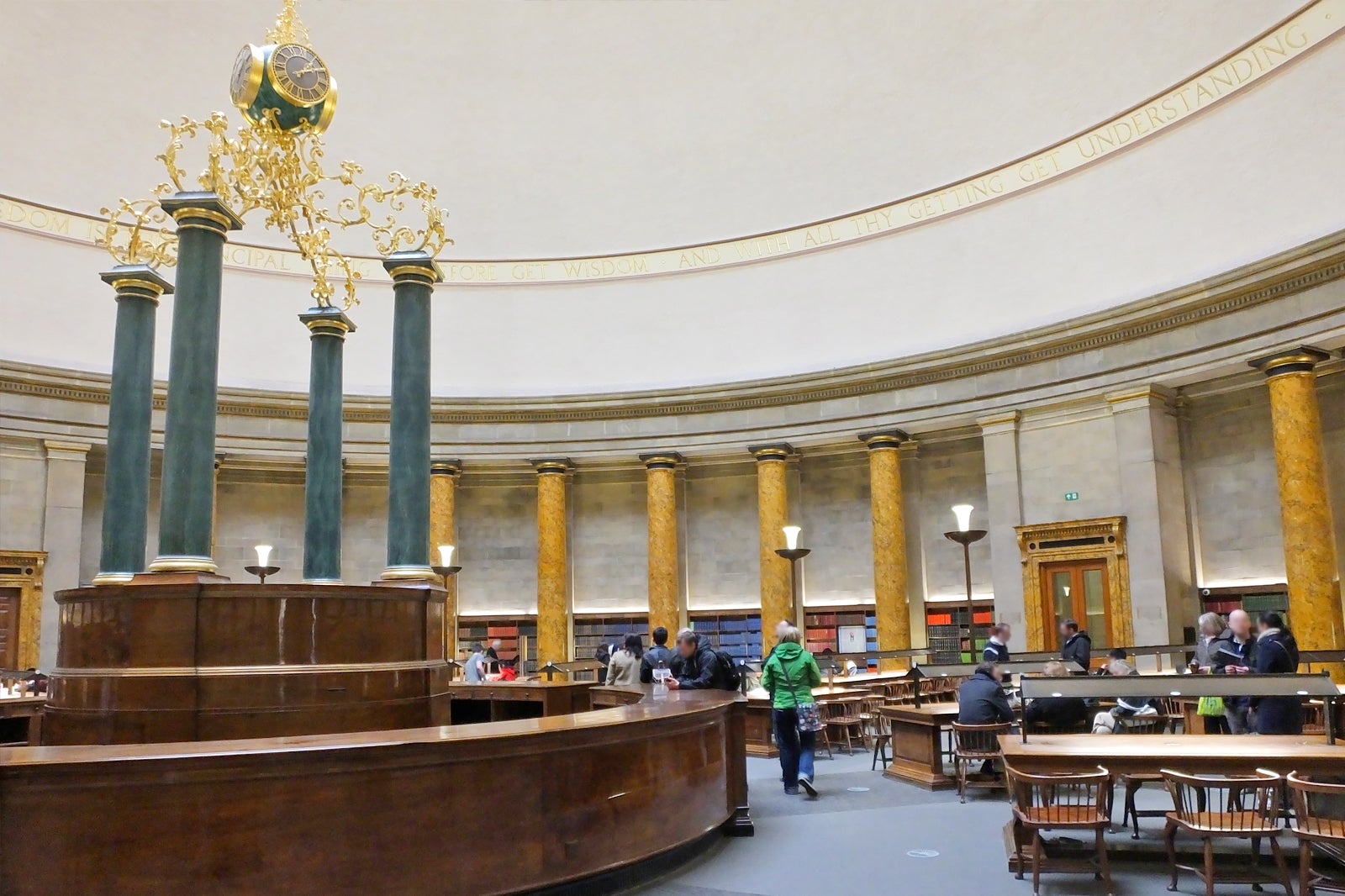 Good to know when visiting Manchester Central Library
While the Manchester Central Library has an impressive collection of rare and valuable books, you won't be able to handle them yourself. Public shelves in this library don't contain the entire collection, so you'll only have access to a limited number of the books inside.
When you visit this library, you'll find yourself close to quite a few other interesting destinations. St Peter's Square is right outside the front entrance, and the Manchester Art Gallery is just a short walk to the northeast. Farther north, you'll find the Central Retail District less than a mile away.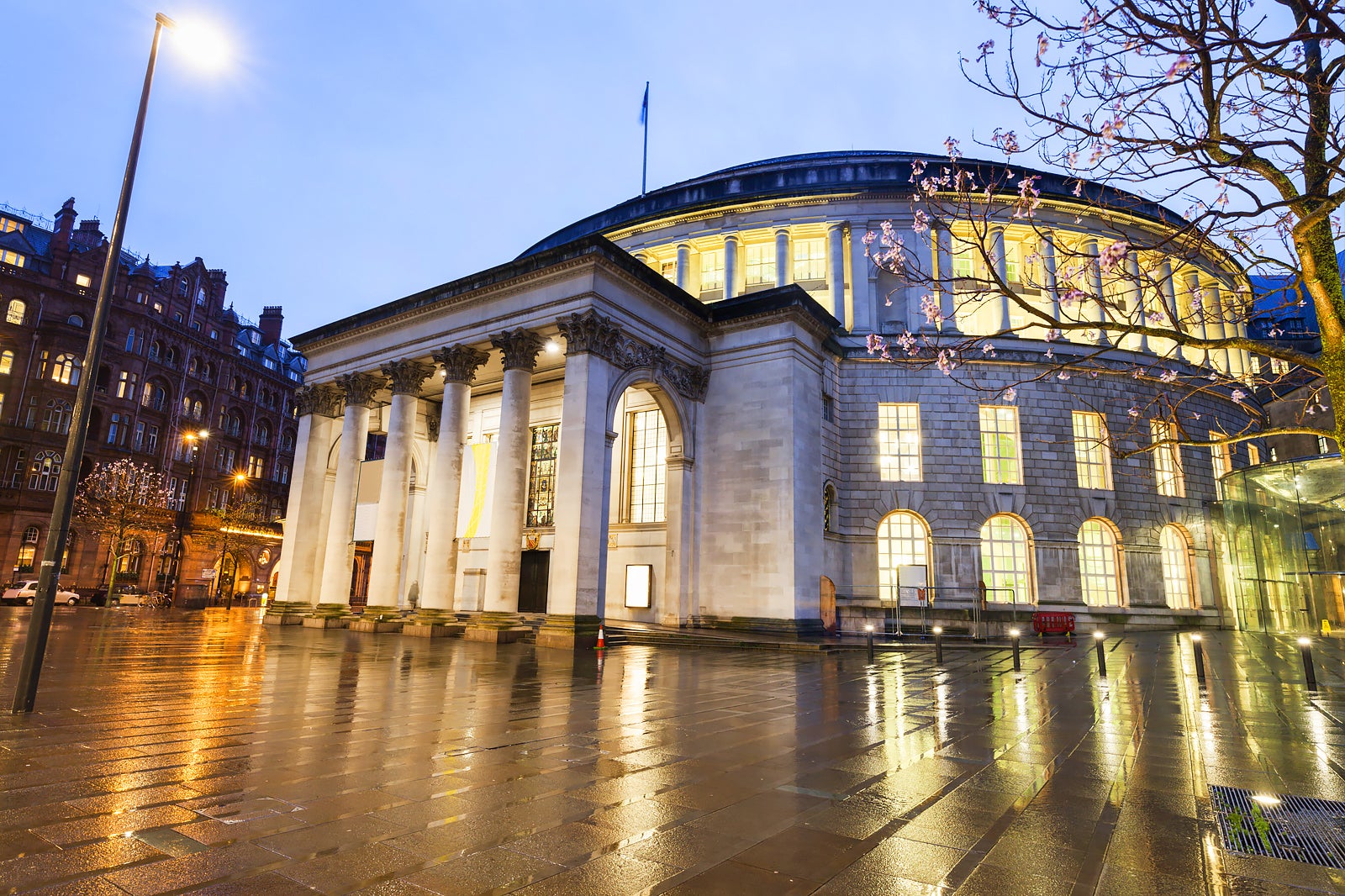 Manchester Central Library
Location: St Peter's Square, Manchester M2 5PD, UK
Open: Monday–Thursday and Saturday from 10 am to 4 pm (closed on Fridays and Sundays)
Phone: +44 (0)1612 341983
Back to top