Openshaw is a suburb of East Manchester that began as a small village. Its name gives us a clue to what the area would originally have been like; it comes from the Old English Opinschawe, meaning open woodland. In 1276, the Lord of Manchester, Robert Grelley, owned what he called parkland. But over the years a small settlement grew up along Ashton Old Road and further development was inevitable. What had been a cluster of only 20 or so houses in 1666 had grown enough for people to call it urban just a couple of hundred years later.
At first, many of the residents of Openshaw made a living as hat makers. However, it didn't take long for large factories to transform the landscape in and around Manchester. By the time Openshaw became part of the city in 1890, it was an industrial neighbourhood. But that meant it was also a time for civic building. By 1894, a public hall, free library and baths had opened. Several churches had also been consecrated throughout the 19th century.
Openshaw in Manchester - one of the highlights of 10 Most Popular Neighbourhoods in Manchester (Read all about Manchester here)
A brief history of Openshaw
Openshaw, like many areas in North West England, was at the centre of the Industrial Revolution. But instead of cotton mills, it attracted heavy industry. The Great Central Railway ran along the south of Openshaw, connecting Manchester to Ashton-under-Lyne. Several railway yards sprang up to maintain the steam trains and rolling stock. Nearby, Gorton Works built locomotives – it's now the site of a wholesale fruit and vegetable market.
Many locals made a living in the nearby Armstrong, Whitworth and Company engineering works. Demand for guns and other defence-related supplies boomed during WWI. As they were manufactured in Openshaw, there was no shortage of work in the area.
After the war, however, the market dried up. Deindustrialisation took a rapid toll. Many of the factories and railway yards closed down. The thousands of people who worked for companies like Ferguson, Pailin & Co, the English Steel Corporation, B&S Massey and Crossley Brothers were forced to move away to look for work.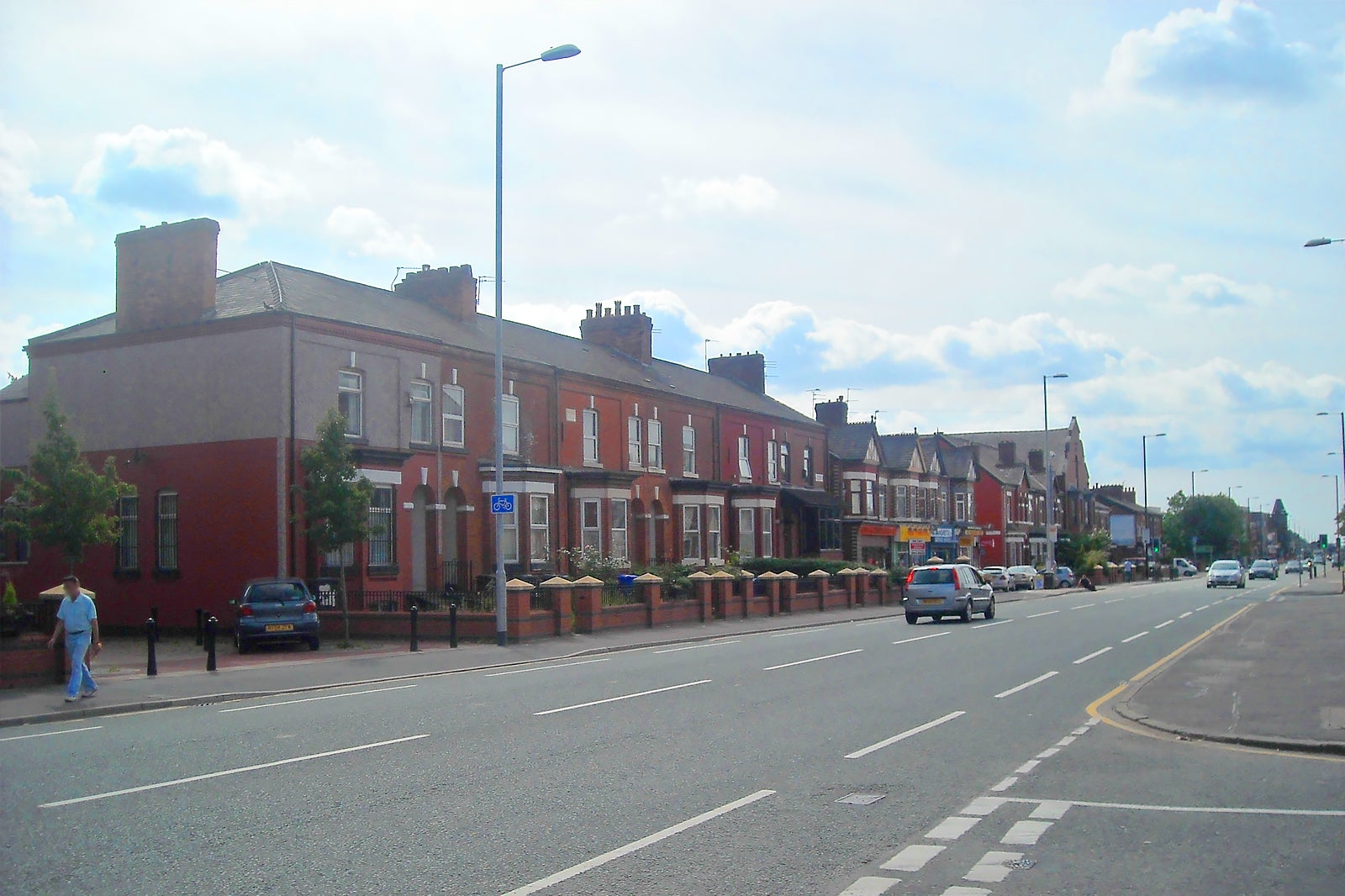 What are the highlights of Openshaw?
The rapid 19th-century development and early 20th-century decline helped in shaping Openshaw's streetscape. You can see rows of terraced houses that were built for the factory workers along Toxteth Street. This type of housing is called two-up two-down, as it contains only 2 bedrooms upstairs and 2 rooms downstairs.
Ashton Old Road is a focal point of the area, with lots of retail and small industrial units along or near this major thoroughfare. The Lime Square retail development has a Morrison's supermarket and flagship stores such as The Range. There's also a Costa Coffee, Greggs Bakery, and a branch of McDonald's.
The East Manchester Regeneration Scheme was instrumental in bringing about Lime Square. It continues to try to tackle the area's decline by investing in projects to halt outmigration and persuade people to move back to the area. Other initiatives seek to improve the provision of affordable housing in the area and attract new businesses.
Good to know about Openshaw
Openshaw is well connected. If you wish to get to or from Manchester city centre, Metrolink trams and local suburban trains stop in the area. Direct buses will also get you to Ashton-under-Lyne and Stockport in Greater Manchester.
Those using private transport will be able to make use of the M60 motorway, around 10 minutes' drive from Openshaw. It connects to the M62, taking you to Liverpool and across the Pennines to Leeds and Hull.
Openshaw in Manchester
Back to top