Southampton Travel Essentials
Useful Information to Help You Start Your Trip to Southampton
Our Southampton Travel Essentials lays out the essential information you need to help you plan your trip to one of the most popular destinations in Hampshire, England. No matter how frequently you travel, some questions will always need answers: What's the weather like? How can I get from Southampton International Airport to my hotel? What currency and type of plug do I need?
We have all these answers plus other basic info about the best time to go, getting there, getting around, and a few useful travel tips. You'll also learn about the most popular landmarks in Southampton such as the Bargate, Tudor House & Garden, and the SeaCity Museum. It's all compiled in this Southampton Travel Essentials. After going through this short and easy-to-read guide, you'll be a little more prepared to start your trip to Southampton.
1
When is the best time to travel to Southampton?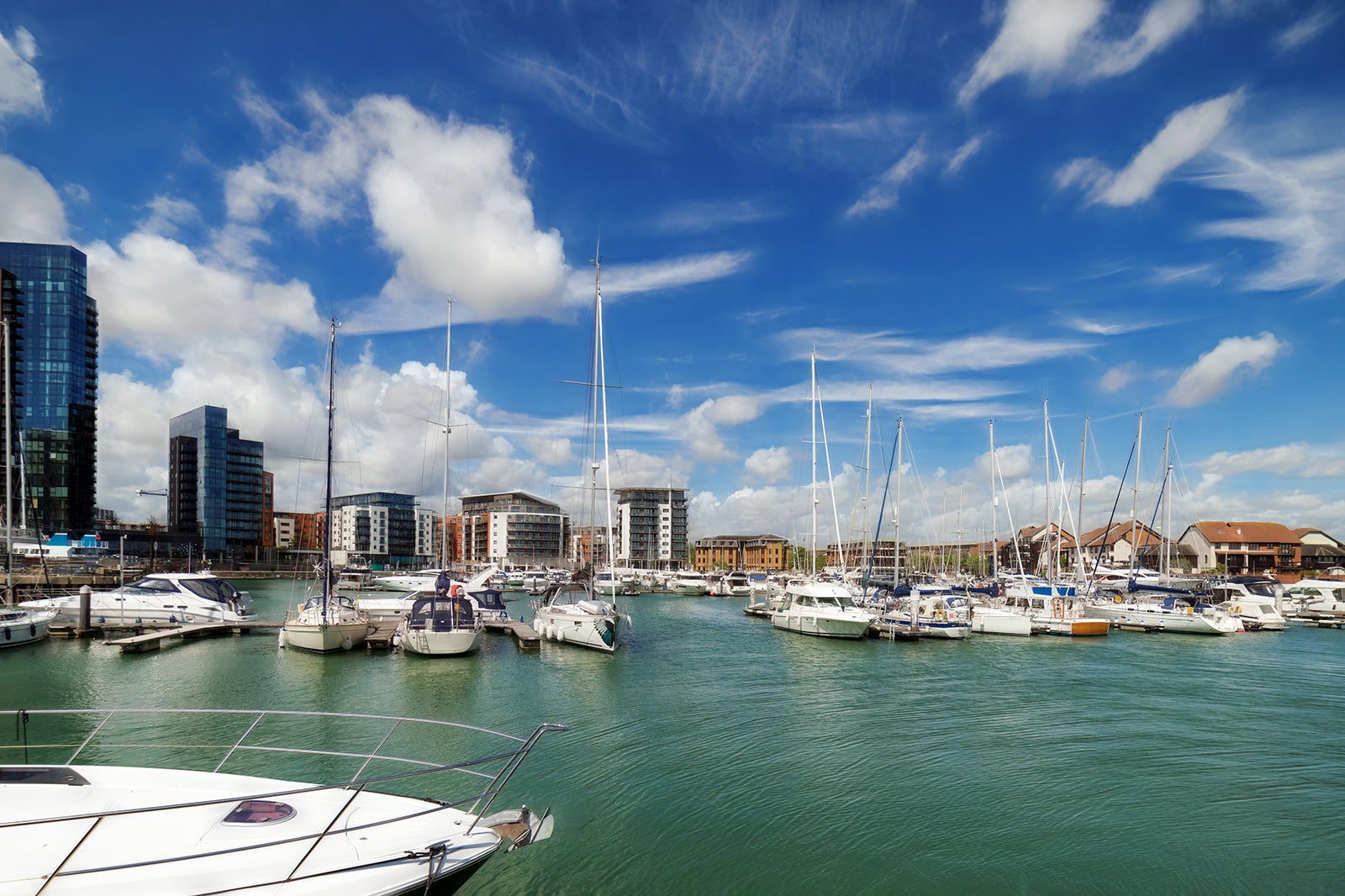 Southampton's oceanic climate brings sunny summers and cool winters. Average temperatures range between 3°C in winter and 18°C in summer. Southampton is considered one of the sunniest cities in the UK.
There's little significant difference in the number of rainy days between the wettest month, January, and the driest month, June. January has an average of 12 rainy days while July has about 7.
The warmest time of the year is in summer, between mid-June and September. June–August had the highest record temperatures of around 35°C. With an average water temperature of 17°C, August–September is the period when the sea is the warmest in Southampton. Summer is also the peak tourist season.
For more affordable accommodation rates and less-crowded attractions, while still enjoying decent weather, the best times to visit Southampton are in spring, May–June, and in autumn, September–October.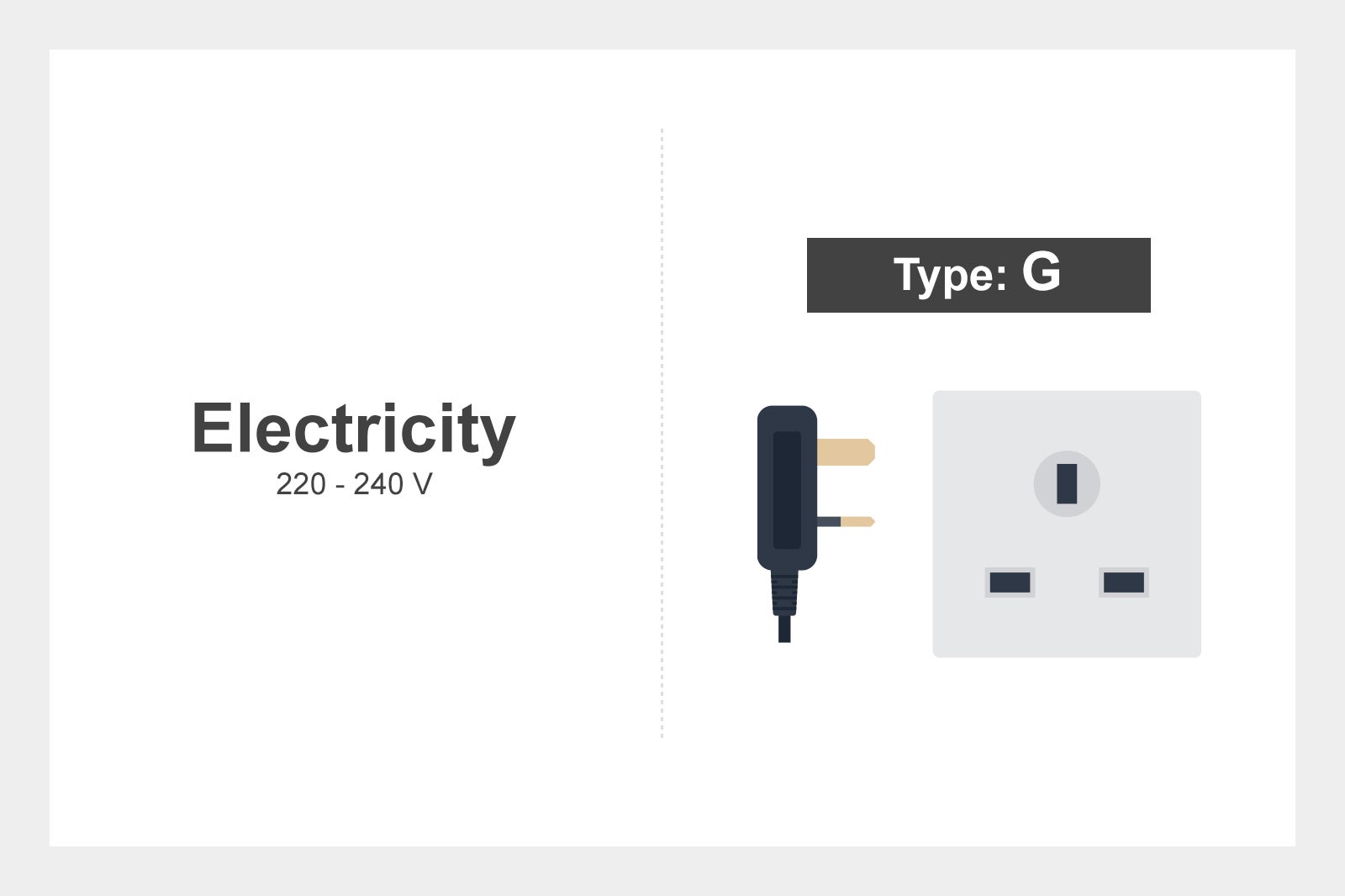 Plug type: G
Electricity: 220 - 240 V
Currency: Pound Sterling (£)
International dialling code: +44 (0)23
Emergency telephone number: 999
3
How to get to my hotel in Southampton?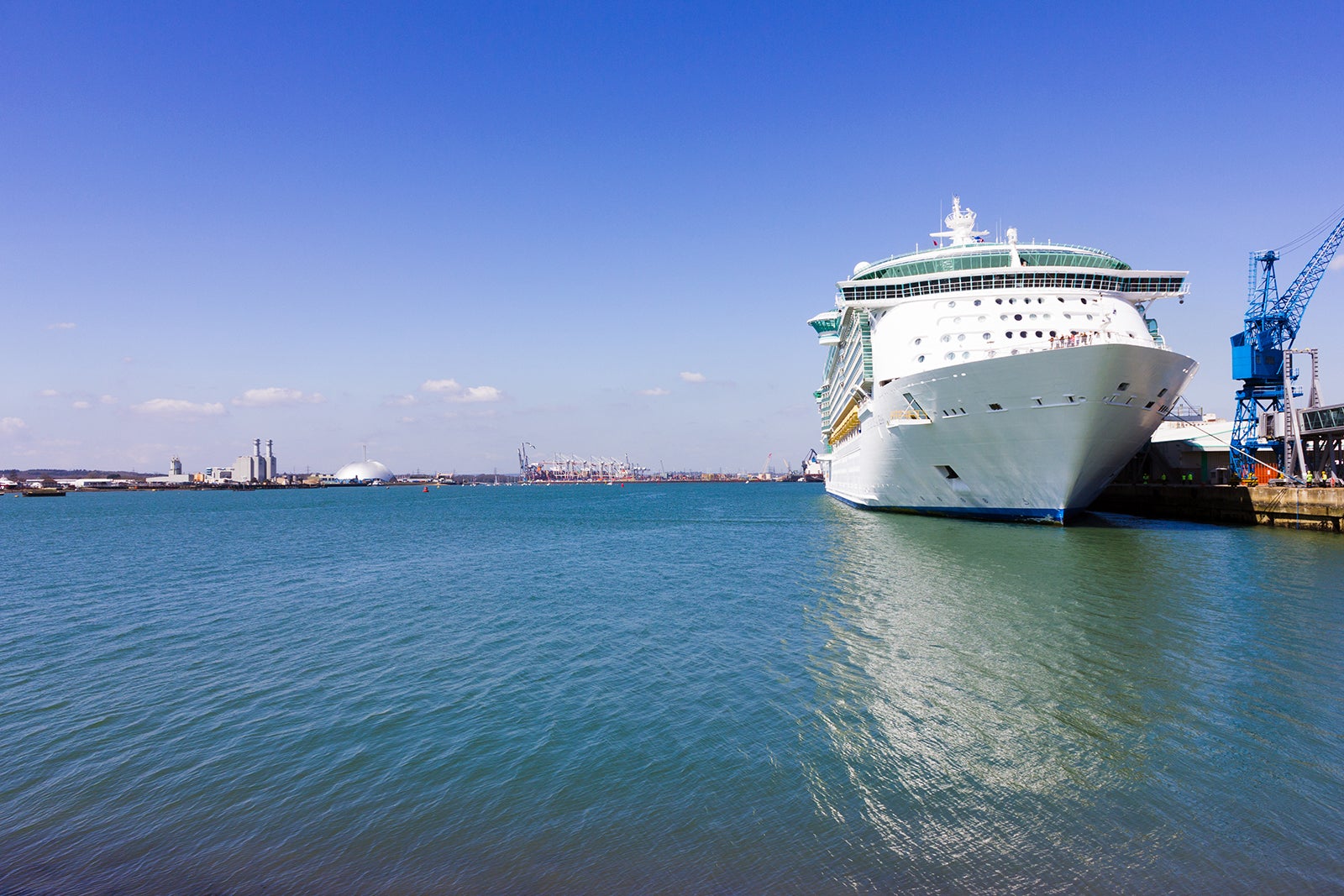 Southampton is well connected with the rest of the world. Home to an international airport, it's only a 2-hour drive southwest of London via the M3 and M27 motorways. Southampton is also well served by train and coach from the UK's capital city.
If you're coming from France or Spain, you can also get to nearby Portsmouth by ferry. It's one of the prime cross-channel ferry terminals in England.
Landing in London or Southampton?
Heathrow (LHR) and Gatwick (LGW) are the 2 main international airports in London, so chances are you'll land at one of them if you come from abroad. Free Wi-Fi is available throughout the airports. Ground transport options that can take you to Southampton are as follows:
By taxi: it's certainly the fastest way to get there – in around 2 hours – but it's not the cheapest. Uber is also available to make the trip.
By train: you need to get to London Waterloo station to take the train run by South Western Railway. The whole journey takes around 1.5 hours and costs about half the price of a taxi.
By coach: it's the cheapest way to reach Bournemouth from London. Expect at least a 2-and-a-half-hour trip.
Renting and driving a car is also a good way to get to Southampton from one of the London airports.
You can also directly fly to Southampton International Airport (SOU). It's one of the busiest airports on the southeast coast of England. It's served by many airports in the UK and a few European airports such as Amsterdam and others, most of them seasonally. The airport is 4 miles northeast of the city centre and the driving time to get there is only 10 minutes. From here, ground transport options for getting to Southampton are as follows:
Unilink operates the U1C bus service that links the airport to the city centre 7 days a week. The journey takes approximately 20 minutes.
Southampton Airport Parkway Station is located in the airport. You can catch a train here and get to the city centre in less than 10 minutes.
A handful of taxi companies are licensed to operate at Southampton Airport. The main pick-up area can be found on the ground floor of the multi-storey car park opposite the terminal. Uber is also available.
Alamo, Enterprise, Sixt, and other car rental agencies can be found in the multi-storey car park.
Southampton Central railway station
Southampton Central railway station is half a mile northeast of the city centre. From South Western Railway to Southern Railway, and from Great Western Railway to Cross Country Train, the station is served by many major lines from many cities in England.
If you want to get to Southampton from London, the departure station is Waterloo. From there, the journey takes about 1 hour and 20 minutes. Transport options to get to your hotel from here include taxis, rideshares, and public buses.
Getting to Southampton by bus
Southampton is served by major UK coach companies – National Express and Megabus. It's the cheapest way to get there from London. Each company has a different bus terminal – Harbour Parade for National Express and the airport for Megabus. Train, taxi, rideshare, and public bus are the modes of transportation at hand for the last leg of your travel.
Southampton by ferry via Portsmouth
Portsmouth, 15 miles away, is the closest ferry port to Southampton served from the continent. St Malo, Cherbourg, Caen, and Le Havre in France, as well as Bilbao and Santander in Spain, are the departure ports serving Portsmouth. From Portsmouth, getting to Southampton is fairly easy. The driving time is about 30 minutes, and you can get there by train, bus, taxi, or rideshare.
4
How to get around Southampton?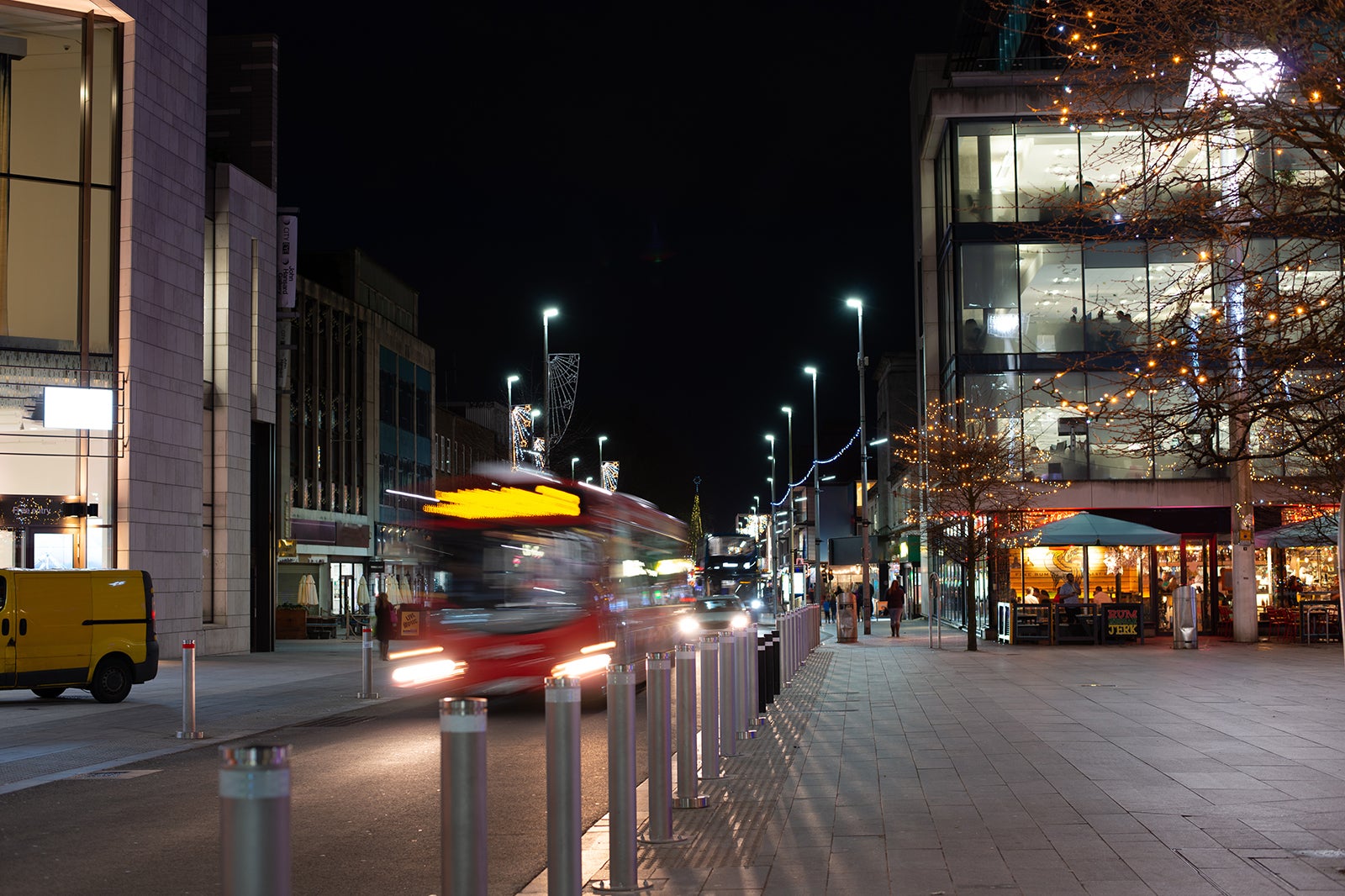 Travel tips
Covering less than a square mile, Southampton city centre is easily walkable and it's filled with landmarks and iconic buildings. Among the landmarks are the Bargate, the Medieval Merchant's House, and the Mayflower Pilgrims Memorial, just to name a few. Downtown Southampton is also home to a good range of dining and shopping options, as well as cool bars for enjoying a nightcap.
Cycling is also a fun way of getting around in pleasant weather as the city is compact and flat. For longer distances, public transport companies including FirstGroup, Blue Star, UniLink, and others run an extensive network of buses that covers the entire county.
How does the bus system work?
First, Bluestar, Unilink, and Xelabus are just a few of the companies that operate public transport networks in Southampton and across Hampshire. From city to inter-urban to rural services, you can get anywhere by bus in Southampton and around. Single ticket, day pass, and other ticketing options are available. If you plan to travel a lot within the county, purchasing a Solent Go travelcard is a good move as it can be used on buses from all companies all over South Hampshire.
Taking a taxi
From Radio Taxis (+44 (0)23 8066 6666) to West Quay Cars (+44 (0)23 8099 9999), Cab My Ride (+44 (0)23 8055 5555), and many more, getting a taxi in Southampton is easy. Taxi lines are found in front of hotels, train and bus stations, as well as near Westquay Shopping Centre and the High Street. You can also hail cabs on the street.
Convenient yet rather expensive, getting around Southampton by taxicab is not your best option if you're on a budget, although a taxi ride may be your only option to get back to your hotel if you're a night owl. Note that tipping for taxis in the UK is usually around 10% of the fare. Most taxi drivers accept credit cards, though sometimes reluctantly.
Uber is the main ride-sharing app used in Southampton. It's usually up to 15% cheaper than standard taxicabs.
Is it a good idea to rent a car in Southampton?
Renting a car is a good option if you plan to explore the region and get to landmarks such as Stonehenge, Longford Castle, and Odiham Castle. Check out the Southampton Council website to find a map of the parking spots available throughout the city.
Car rental companies are available at the airport and throughout Bournemouth. Foreigners can use their country driving license for up to 12 months in the UK.
Cycling around Southampton
On sunny days, Southampton is a very pleasant city for cycling around. It's home to traffic-free and off-road trails, as well as safe urban cycling paths. Don't miss a ride on the SCN1 Western Cycle Freeway, between Totton and Southampton Central Station. If you're a serious rider, many scenic bike routes stretching between 20 and 40 miles can be found around the city. You can easily find maps of these routes online.
The Hub Cycleworks (+44 (0)23 8022 6969) and Monty's Bike Hub (+44 (0)7411 517900) are just 2 of the bike shops from where you can rent a bicycle in Southampton.
5
What are the main annual events in Southampton?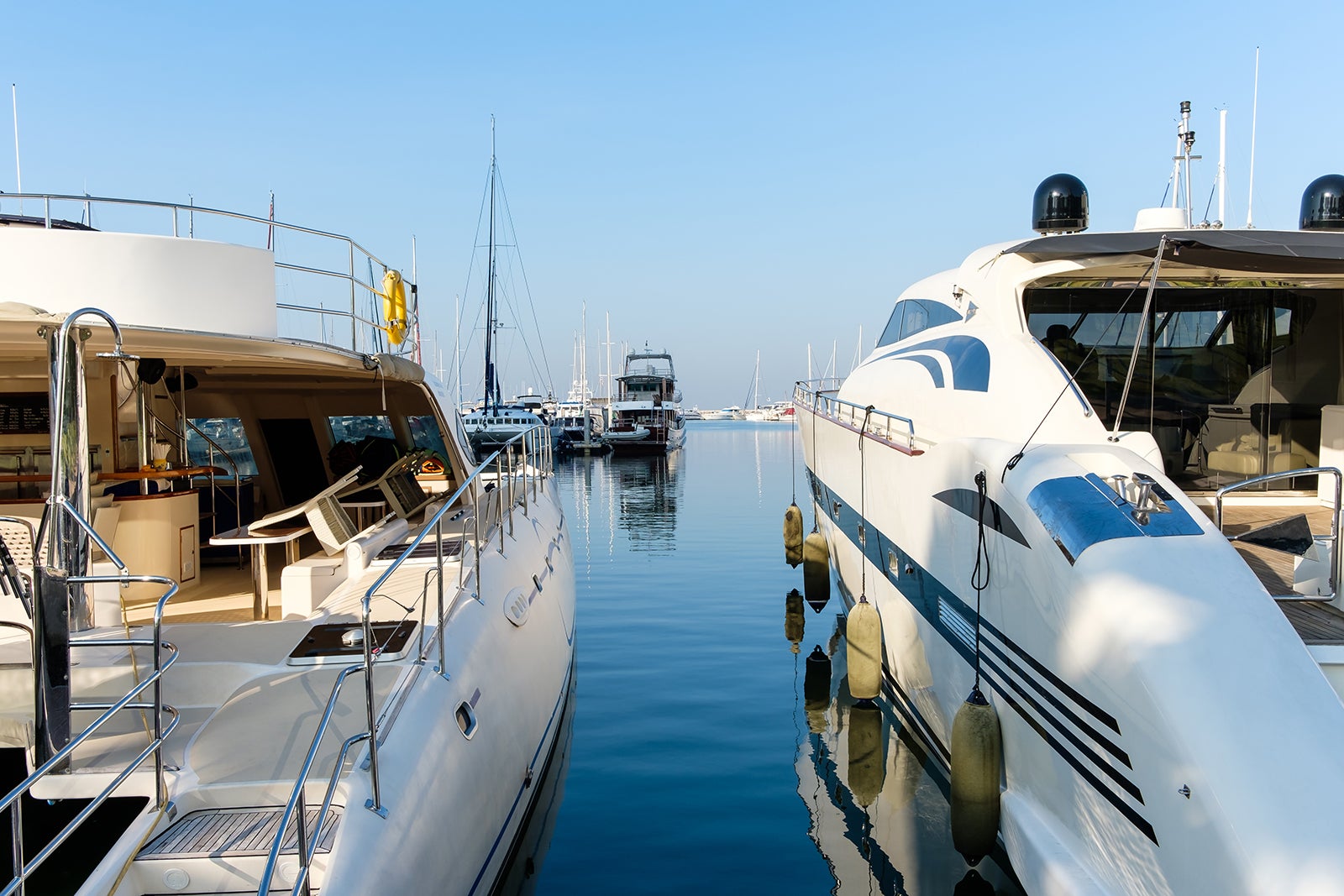 Southampton Common People
May
A multi-genre music festival held in a large open space of the same name, featuring indie, rock, electronic, and pop. Duran Duran recorded a live album at this 2-day event.
Where: Southampton Common
Southampton Mela Festival
July
A multi-cultural melting pot and the highlight of the summer in Southampton. The festival blends music, dance, and family activities, and features cuisines from all around the world.
Where: Hoglands Park
Southampton Boat Show
September
One of the biggest boat shows in Europe and Southampton's annual rendezvous of yachties, sailors, and all those passionate about navigation on the water. Check out the latest top-notch superyachts on display.
Where: Mayflower Park
6
What are the main landmarks in Southampton?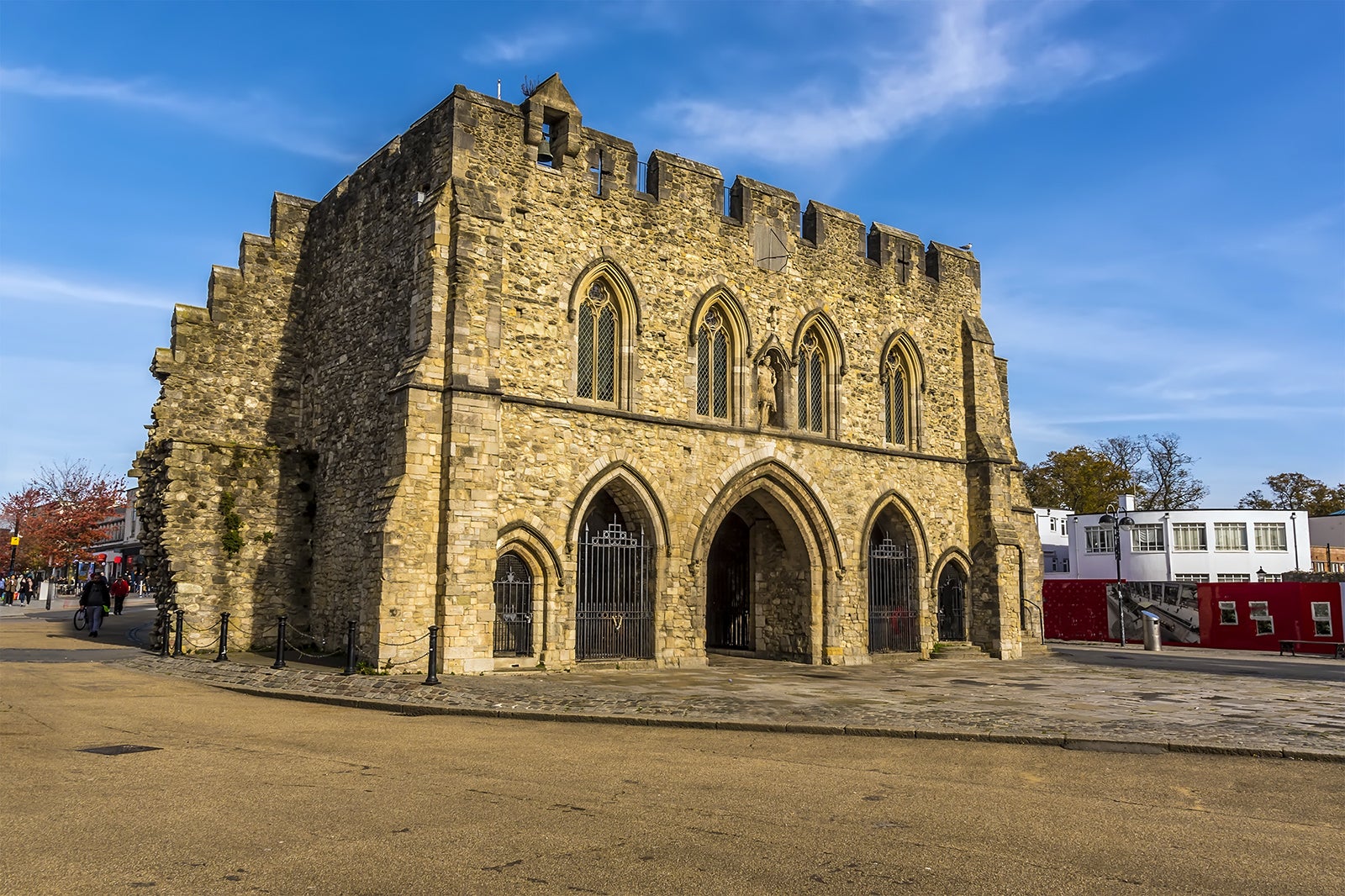 The Bargate
Built circa 1180, the Bargate was once the main entrance into the old walled city of Southampton. It was separated from the adjoining town hall during the 20th century and is now a museum of local history.
Tudor House and Garden
A carefully restored site showing the history of home life in Southampton from the 14th century. It contains an extensive collection of interesting household artefacts, including decorated glass panes.
SeaCity Museum
The SeaCity Museum has 2 permanent exhibitions – one dedicated to the city's history with the sea, while the other tells the story of the Titanic and the ill-fated liner's close association with Southampton.
The Titanic Trail
You can explore much of Southampton by following the Titanic Trail, which connects memorial monuments to period buildings like the local office of the White Star Line and the preferred pub of the doomed crew.
Back to top