Windermere Travel Guide
What You Need to Know to Plan a Trip to Windermere
Windermere is great for those looking to make a holiday of exploring nature in the Lake District. Immerse yourself in the great outdoors when you tour the town's namesake Windermere Lake, which is the largest of its kind in the UK.
The quaint town is great for leisurely strolls and bicycle rides past historic houses and art galleries. The best time to visit Windermere is during the drier months of June and July. If you'd rather skip the crowd, visit later in the autumn to enjoy the spectacular colours of the leaves changing. Read on for our guide to Windermere and what you need to know to plan your next trip.
1
Outdoor things to do in Windermere
What to do on an active holiday in Windermere
Windermere is known for offering a wide range of outdoor activities in a picturesque setting. You can take in the beautiful Lake Windermere by boat and enjoy invigorating mountain treks and pleasant views at the Lake District National Park. The quaint Windermere town hosts impressive historical homes and interesting museums. Its arts scene showcases local works inspired by nature.
Windermere is a fun destination for families as you can enjoy nature with a glamping trip. Have fun at kid-friendly adventure parks or by hiring bicycles to explore the area at your leisure.
2
Windermere Lake
What to do on Windermere's waters
Couples
Families
Photo
Adventure
Windermere Lake is best explored by boat. Enjoy views of surrounding mountains and islands on a lake cruise tour or a passenger ferry that runs between towns in the Lake District.
If you prefer exploring according to your own pace, hire a motorboat, canoe, kayak, or paddleboard. Most rental shops even suggest routes to help you make the most out of your trip. A nice alternative is sailing or windsurfing from one of the many centres on the coast.
3
Hiking in and around Windermere
Discover Windermere and the Lake District on foot
Windermere is one of the most popular hiking destinations in the Lake District. Enjoy a stroll through town, an easy walk to a viewpoint, or a challenging mountain trek. Windermere town is great for exploring on foot, with views of historic homes and quaint storefronts.
Orrest is accessible via a short, circular hike through lush woods to a viewpoint. For a more challenging trek, try Buttermere Lake, a trail that takes about 3 hours. You'll be delighted by the photogenic scenery and calm waters. Guided walks and treks of varying difficulties are available to an array of destinations in the Lake District.
4
Windermere town centre
A busy hub with shops, restaurants and transportation
Windermere's town centre is a vibrant hub of restaurants and shops, as well as bus and train stations. The High Street was once a connection between several castles and forts – today, you can still stroll the same path, taking in the scenic beauty.
Stop by one of many cafes on the High Street and watch locals go about their day. There are plenty of gift shops where you can pick up a souvenir.
5
Lake District National Park
Scenic protected area of lakes, mountain trails and wildlife
The Lake District National Park is a picturesque mountainous expanse that stretches for over almost 1,000 sq miles. This protected area is a popular spot with hikers and lovers of the great outdoors. It also includes several towns, art galleries, ancient ruins, museums and traditional inns.
Take your time to discover gorgeous lakes formed by glaciers and surrounding mountains. Choose your own pace by walking or cycling around the beautiful countryside. The Lake District National Park has several museums dedicated to the history of the area, with themes like boat building and brewing.
6
Dining and restaurants in Windermere
Where to eat in Windermere?
Windermere has plenty of dining options, from casual fish and chips shacks and cute cafes to elegant bistros and English taverns. No matter the venue, you can expect a hearty meal of traditional dishes, cold beer and delicious cocktails.
Head to Fold Tap for a filling lunch and craft beers in a casual and fun atmosphere. Bring the whole family, as even dogs are welcome. Try Windermere Speakeasy for a hearty meal like pork pie or quiche with quality coffees, wines, and cocktails. Jackson's Bistro specialises in goat cheese with caramelised onion, rack of ribs, and homemade chocolate brownie.
7
Windermere and Lake District shopping
Where to shop in Windermere?
Windermere's shopping scene showcases the Lake District's culture in the form of art galleries and shops selling locally sourced products. There is a great selection of venues that combine a studio, gallery, and shop. You'll get to see local artists working on their paintings or potteries. Craftworks are mostly inspired by the Lake District's gorgeous scenery.
You can also find souvenir stores and gourmet food shops throughout Windermere. Pick up a regional speciality to take home, such as Cumberland sausages or Grasmere gingerbread.
8
Windermere nightlife
Where to enjoy an evening in Windermere for families and groups?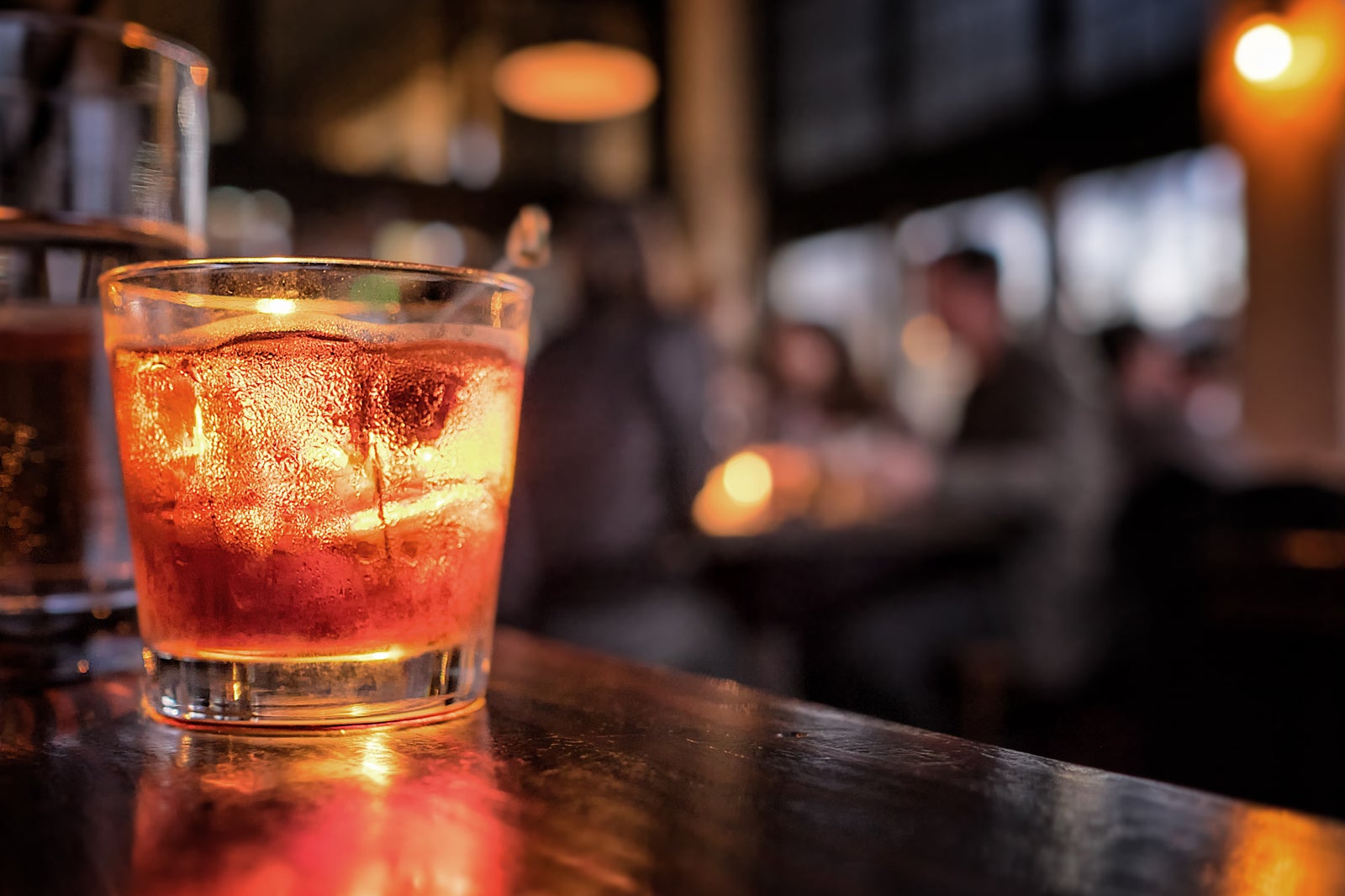 Enjoy a fun night out in Windermere's many pubs, bars and clubs. The dog-friendly Flying Pig Pub offers a selection of locally crafted ales and pub snacks. For a sophisticated experience, head to Fizzy Tarté, a stylish champagne bar with a heated patio. Baha specialises in Asian street food and offers live music most nights, while Wheel House is great for dancing to live DJs until the early hours.
9
Fun activities in Windermere
What to do when you get bored of the lake
Windermere offers plenty of fun for the whole family. Activities for all ages range from adventure parks and bicycle rides to lakefront cabin stays and glamping trips in the Lake District National Park.
You can find more than 40 adventure parks in and around Windermere, most of which offer treetop rope obstacle courses and zip lines. Standouts include Windermere Outdoor Adventure Centre and Treetop Lake District. Glamping is a popular option for those who want to enjoy the great outdoors with modern conveniences. There are parks offering bathrooms, showers, cooking areas and communal areas for kids to play.
10
How to get to Windermere
Factual travel information
Most international travellers get to Windermere by flights to the Newcastle or Manchester airports, before continuing their journey by train or bus. The fastest train takes a little over 3 hours from London and arrives in the town centre. Many UK cities have buses to and from Windermere.
Once you arrive in Windermere, buses, bicycles and cars are the most common ways of getting around. The Lake District bus service travels to all points of interest within the area. You can also hire a bicycle from a shop close to the train station. If you arrive by car, you can take a car ferry to cross Windermere Lake.
Back to top