Musée des Beaux-Arts de Lyon
Explore Important Art from Ancient Times Through Today
The Musée des Beaux-Arts de Lyon, or Museum of Fine Arts of Lyon, is a municipal museum exhibiting important art exhibitions from ancient antiquities to postmodern art. It's considered one of the most important art museums in Europe and regularly exhibits current artists as well as exhibits of classical painters, sculptors, graphic artists and other media presentations.
The museum is housed in a former convent dating to the 17th century that underwent major restorations in the 80s and 90s. The museum consists of 3 buildings: the Abbey, the Palais du commerce et des Arts and the Musée des Beaux-Arts.
Musée des Beaux-Arts de Lyon - one of the highlights of 10 Best Things to Do for Couples in Lyon and 11 Best Things to Do in Lyon (Read all about Lyon here)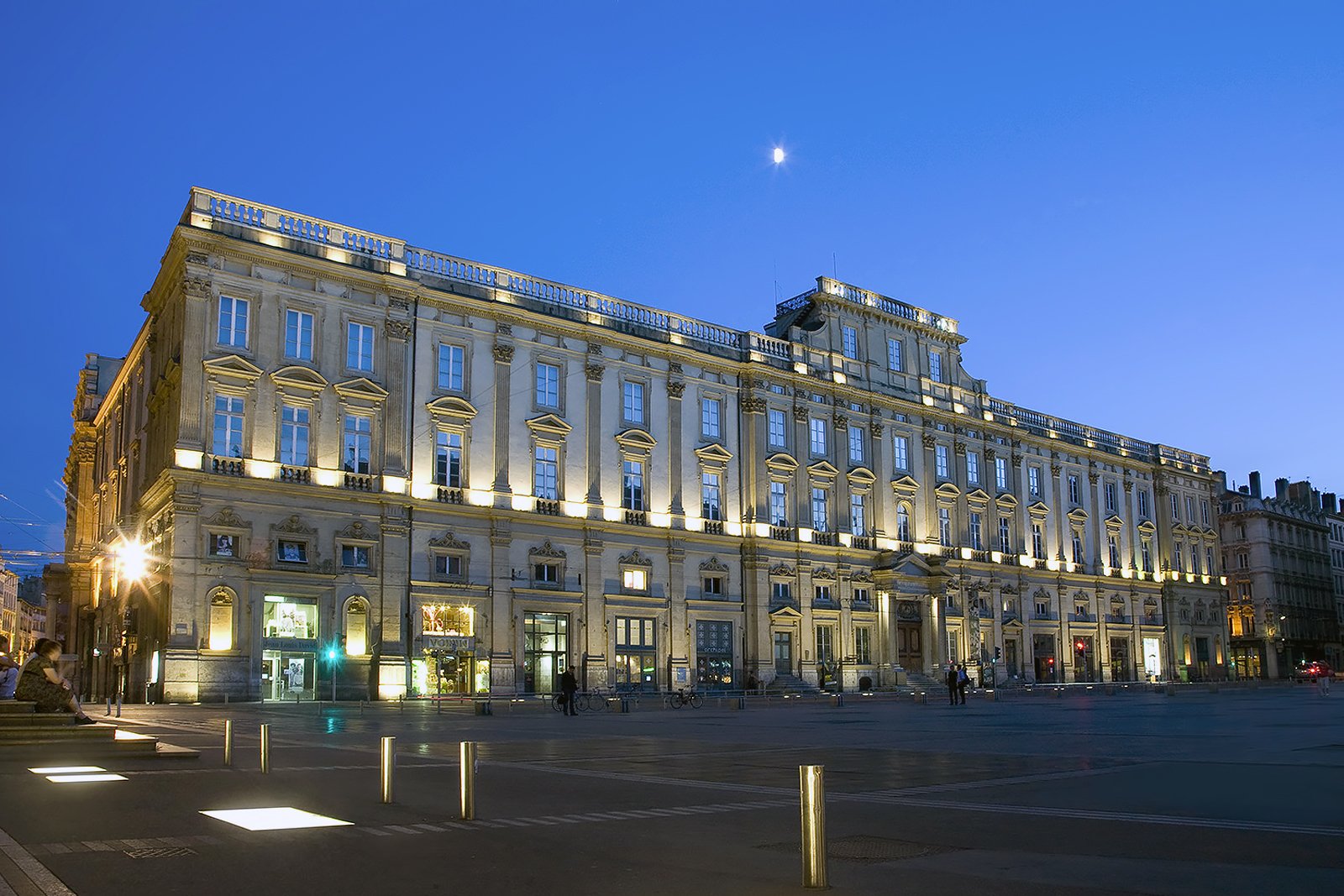 What are some highlights of Musée des Beaux-Arts de Lyon in Lyon?
The Abbey features two massive paintings dedicated to food-related Biblical stories: the Multiplication of the Loaves and the Last Supper. This building generally hosts gatherings and groups. The Palais building houses predominantly sculpture from the 19th and 20th centuries. Finally, the Musée des Beaux-Arts houses much of the rest of the collection, tracing art and media throughout history.
Notable collections include paintings, sculpture and media by dozens of notable artists. These include Charles Le Brun, Jean-Baptiste Greuze, Renoir, Anet, Cézanne, Van Gogh, Salvator Rosa, Francisco de Zurbaran, Rubens, Rembrandt, Georges Rouault, Henri Matisse, James Pradler, Emile Antoine Bourdelle and many others.
What else is good to know about Musée des Beaux-Arts de Lyon in Lyon?
The Musée des Beaux-Arts de Lyon is designed to support those with disabilities related to mobility, hearing, vision, and mental health. If you need any special accommodation, just contact them for assistance. A Lyon City Card offers access to this museum as well as many other museums and historic points of interest across Lyon.
Amenities include a tea room and restaurant on site that overlooks a garden for a scenic and peaceful meal or light snack. In addition, the museum store and book shop allow you to find ideal souvenirs or further your education about the pieces you view here.
Musée des Beaux-Arts de Lyon
Location: 20 Pl. des Terreaux, 69001 Lyon, France
Open: Saturday–Monday and Wednesday–Thursday from 10 am to 6 pm, Friday from 10.30 am to 6 pm (closed on Tuesdays)
Phone: +33 (0)4 72 10 17 40
Back to top