Don Mueang Airport (also spelt Don Muang Airport) reopened in October 2012 to take the pressure off Suvarnabhumi International Airport. It is now the main hub for budget and domestic flights, including AirAsia and Nok Air. The easiest and quickest way to get here is via taxi, although there's also a bus from the city centre and for transfer to Suvarnabhumi. This 90-year-old airport might not be pretty (it opened in March 1914), but thanks to renovations and less air traffic, travelling via Don Mueang is usually trouble-free.
Don Mueang International Airport's IATA code is DMK. Airlines that fly in and out of Don Mueang International Airport include AirAsia, Nok Air, Lion Air, Scoot and Tigerair.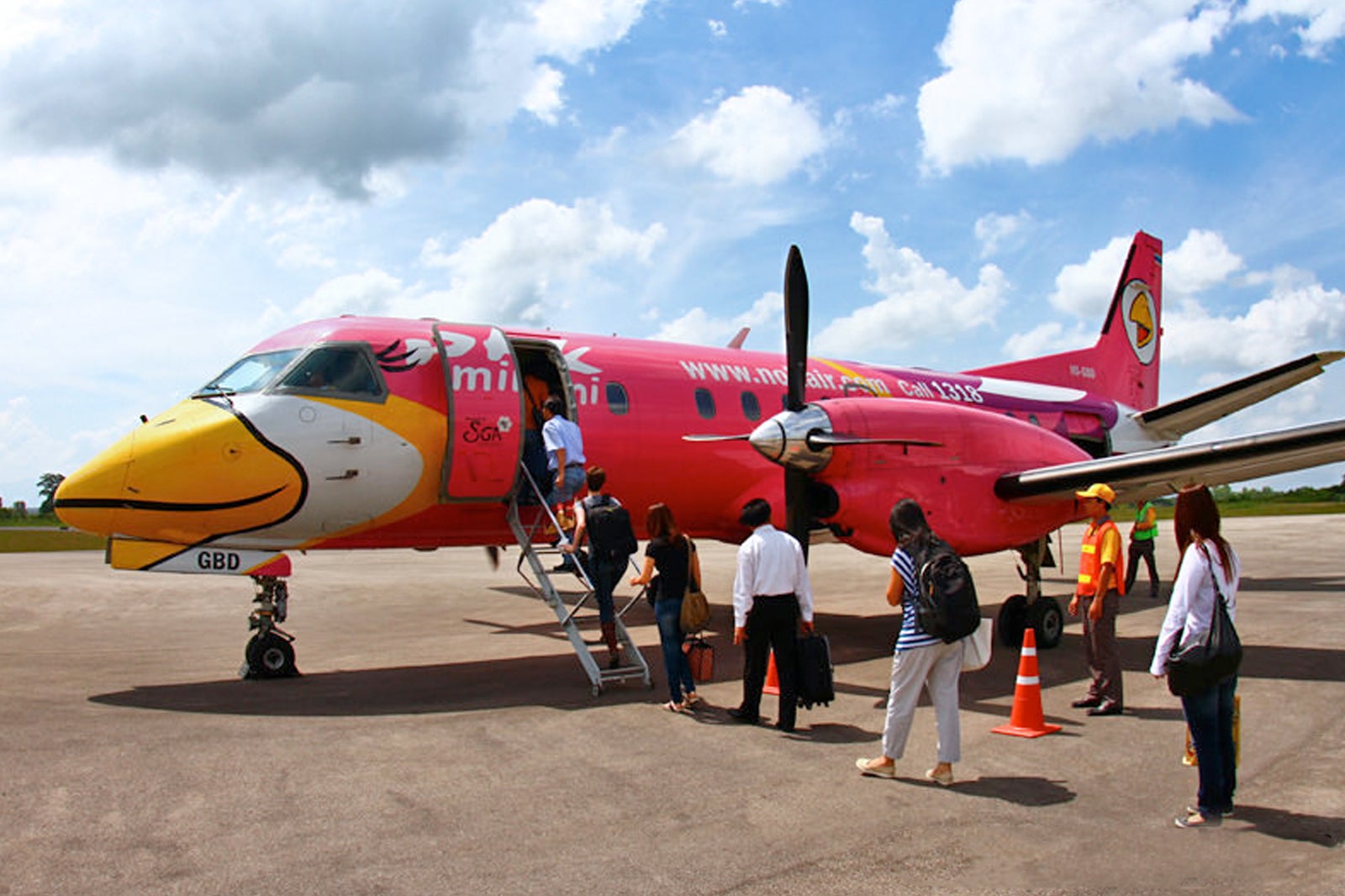 Don Mueang - the airport
Don Mueang Airport has a simple layout, with 2 levels. The Departure Hall is on the 2nd floor, and all airlines have their check-in counters there. Other facilities on this floor include money exchange counters, restaurants, souvenir shops and VIP lounges.
The Arrivals Hall is on the 1st floor. There are also a few fast food outlets, snack bars, an internet café, banks, money exchange counters, souvenir shops, medical services, an airport limousine service and car rentals by major brands.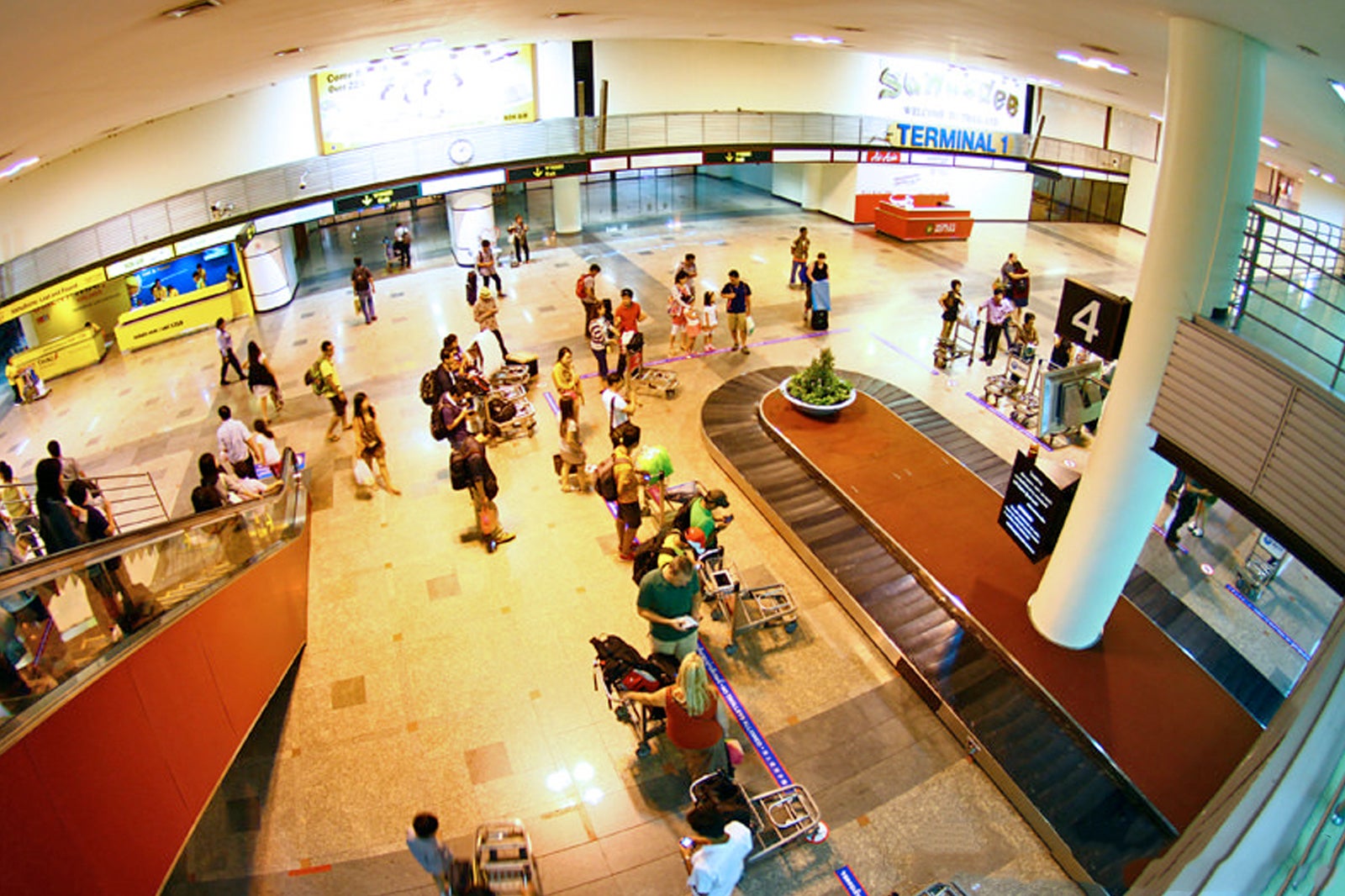 Don Mueang Airport transfers
From Don Mueang to town by taxi
The airport is around 24 km from the centre of town. Currently, the easiest way to travel to and from Don Mueang Airport is via taxi. This usually takes between 30 minutes and an hour, depending on traffic. The approximate fare to the airport will be around 350 baht. Leaving the airport via the taxi rank will incur a 50-baht surcharge and there's sometimes a long queue.
From Don Mueang to town by bus or train
The cheapest way to get to Don Mueang Airport is via Bus No 29, which leaves from the Siam area and costs around 20 baht, although this can take a bit longer than a taxi ride and there'll be little room for luggage. There is also an airport bus that goes from Mo Chit BTS Skytrain Station to the airport (and back) for 30 baht – look for an orange vehicle numbered A1. This is quicker than No 29, but has the same issue with a lack of luggage space.
For the adventurous, another option is the train, (service hours are from 6am to 8pm) right opposite the airport building, where you can board a train bound for Hua Lamphong (Central Railway Station) near Bangkok's Chinatown. Trains are infrequent (about every hour), take around an hour and will be busy as they're also on the mainline to Chiang Mai.
From Don Mueang Airport to Suvarnabhumi International Airport
It's almost 50 km to Suvarnbhumi. Again, taxi is the quickest and most hassle-free option, with the average journey taking around 45 minutes. If you want to take the bus, look for numbers 554 or 555.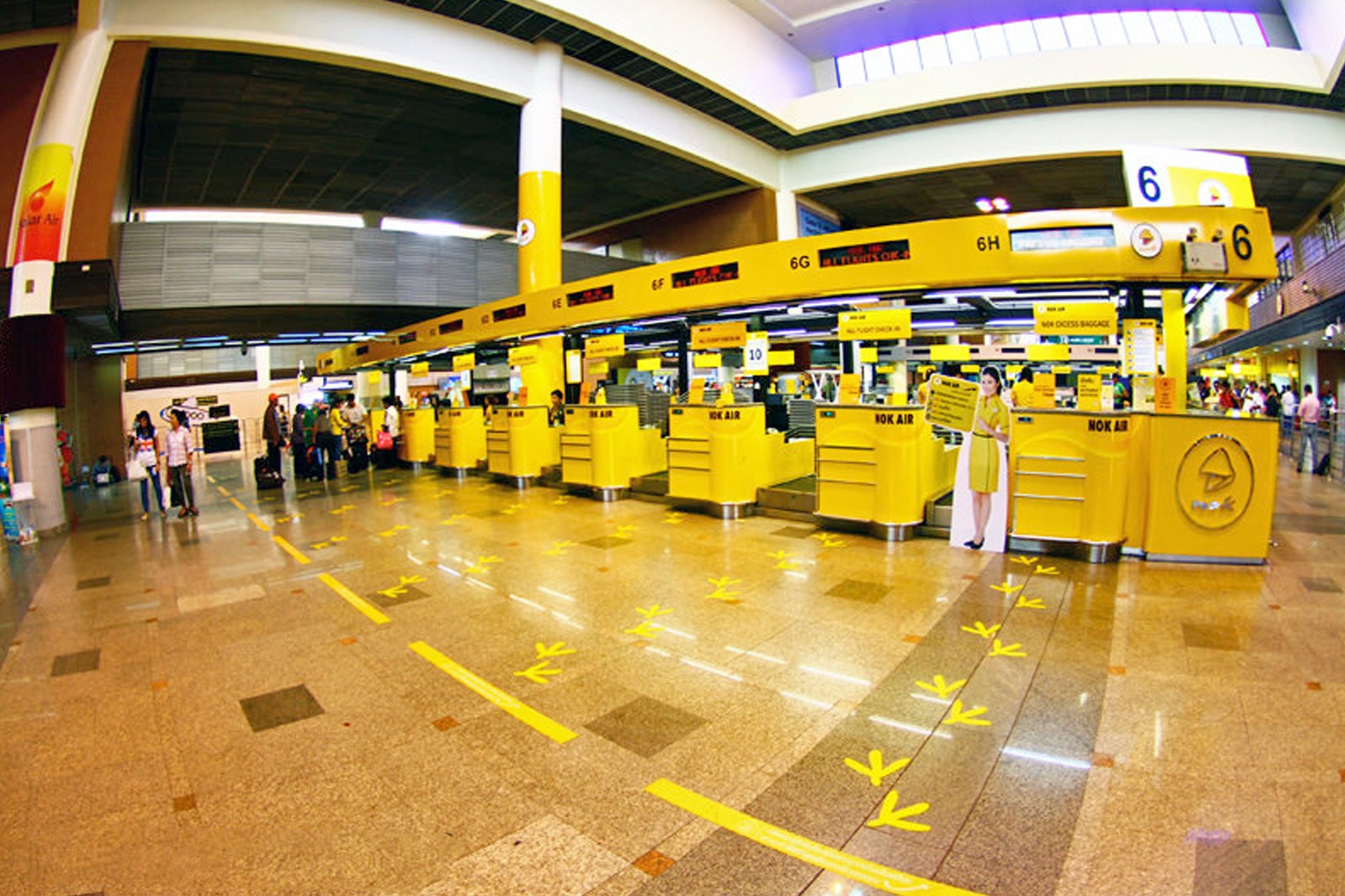 Don Mueang Airport facilities
There's a 7-Eleven convenience store flight-side offering drinks and snacks at regular prices rather than at 'airport' prices. Don Mueang Airport also offers a small amount of duty-free shopping where you purchase international brand perfumes, cosmetics and liquor. There's also a Jim Thompson boutique showcasing fine Thai silk items.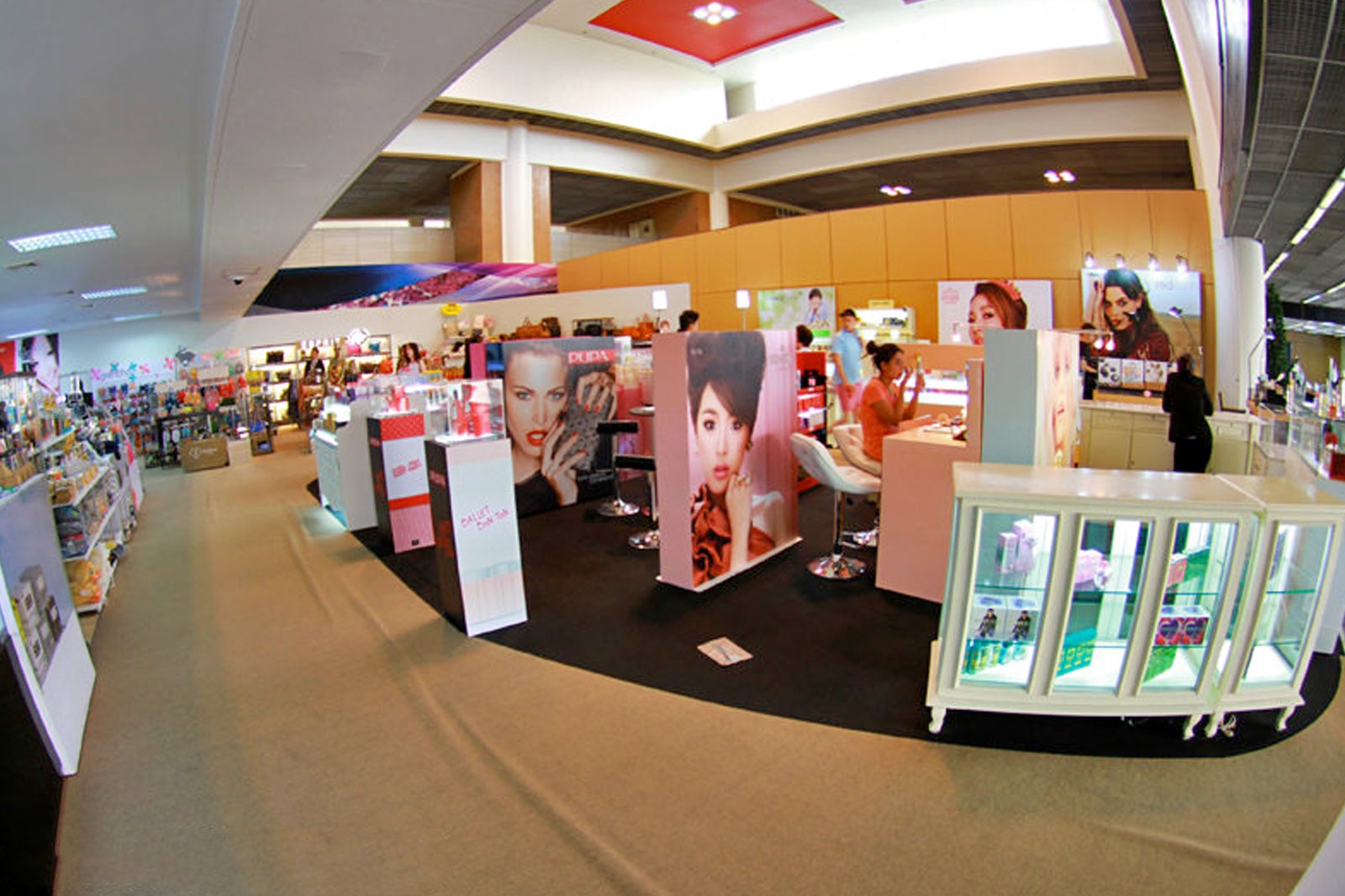 Don Mueang Airport
Location: 222 Vibhavadi Rangsit Rd, Sanambin, Don Mueang, Bangkok 10210, Thailand
Phone: +66 (0)2 535 1192
Back to top