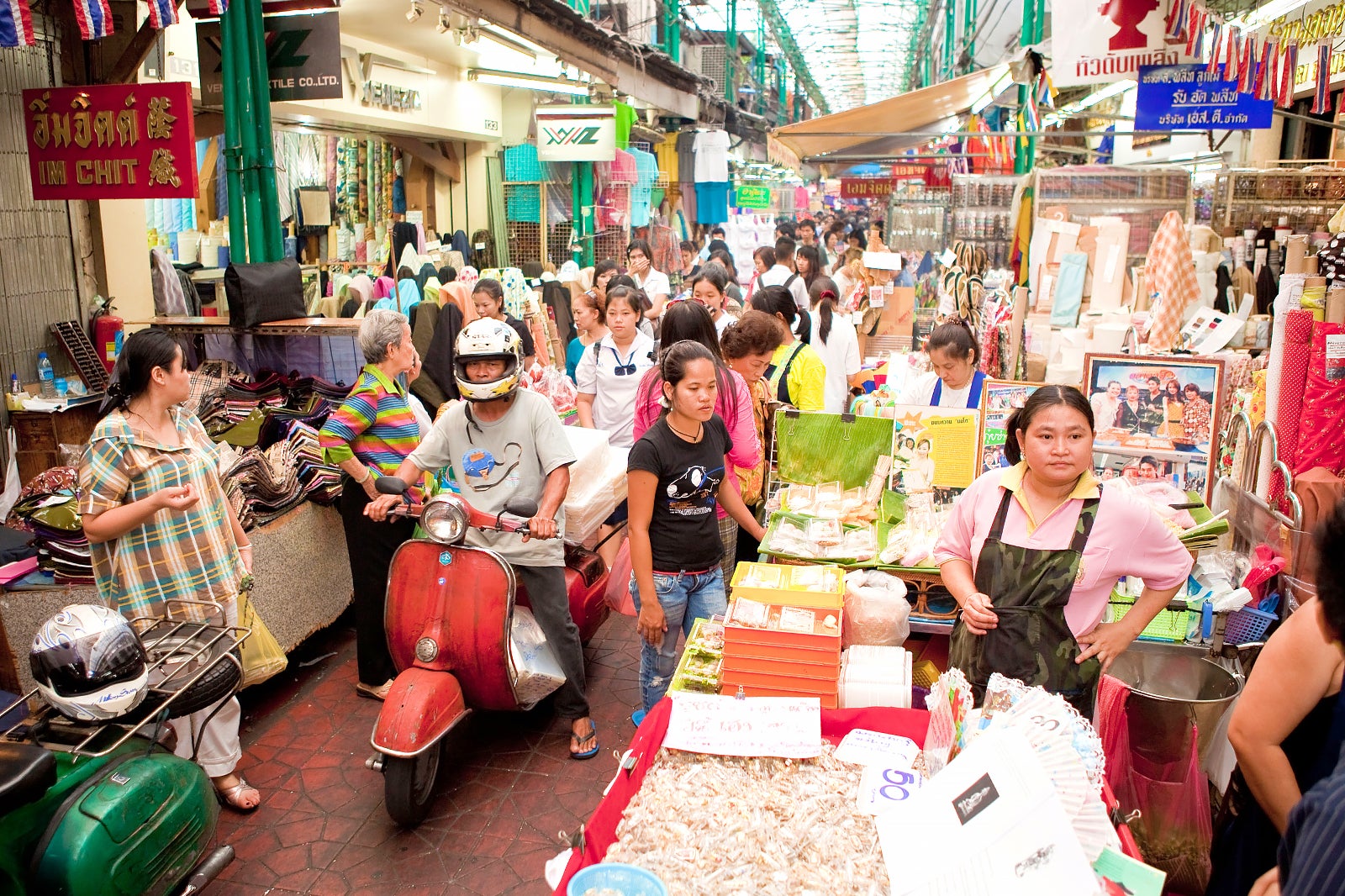 Sampeng Lane Market pretty much sums up the whole shopping experience of Chinatown Bangkok and, to some extent, the surrounding Old City. This daytime market is very busy, and the narrow lanes often become chaotic with rows of stalls peddling a wide range of goods. The steady flow of pedestrian traffic, pushcarts, worn-out vespers, and the occasional truck overflowing with fresh produce all add to the madness in this part of Bangkok.
Sampeng Lane Market in Bangkok - one of the highlights of 9 Best Things To Do in Chinatown and 11 Best Places to Go Shopping in Bangkok (Read all about Bangkok here)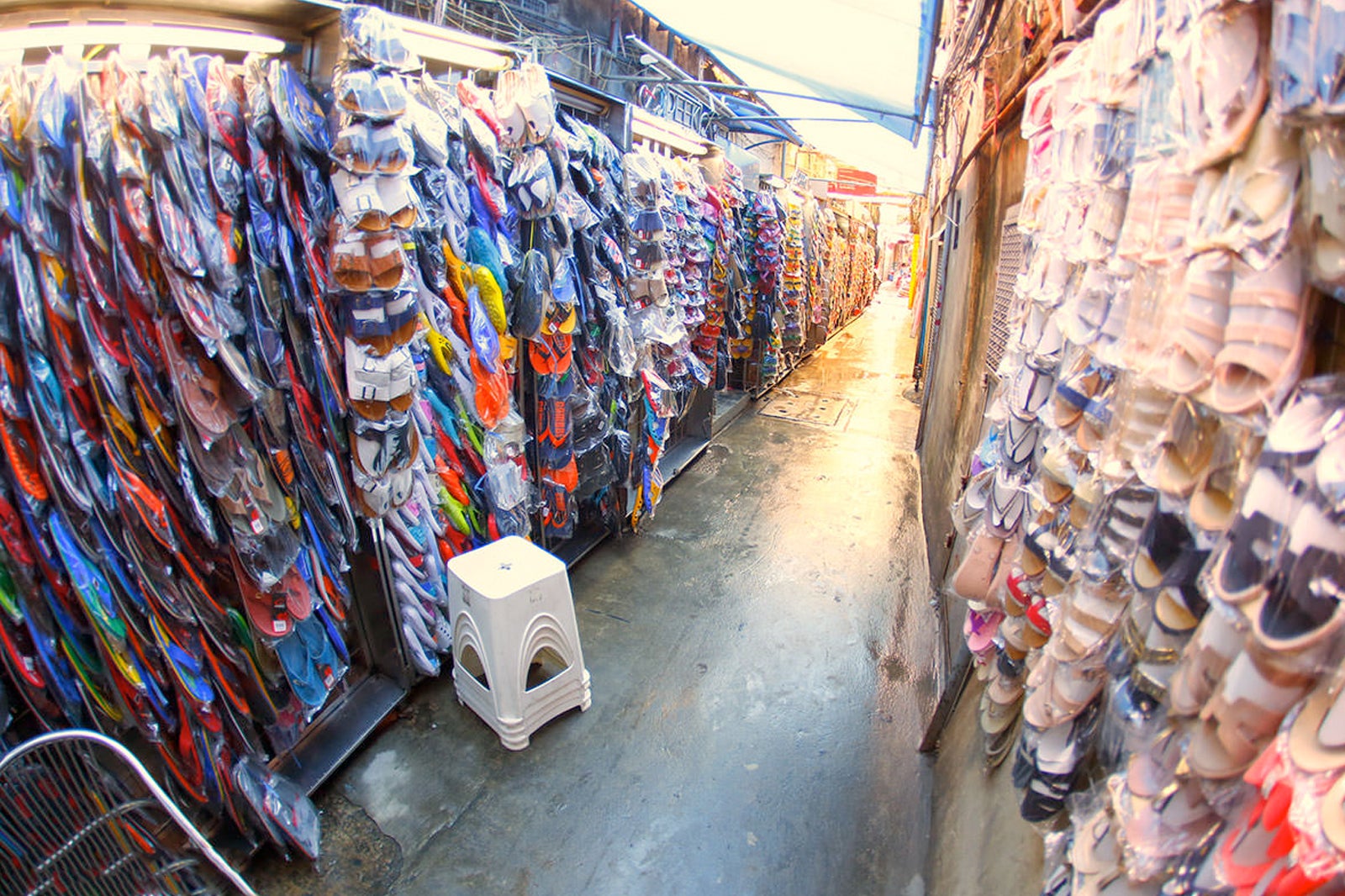 Highlights of Sampeng Lane Market in Bangkok
The hectic nature of Sampeng Lane Market is all part of the fun. It's one of the cheapest places for shopping in Bangkok – enjoy impressive discounts when you buy in bulk (10 or more items). Some of the most popular items to look out for at the market include silk sarongs, jewellery, women's shoes, home décor and appliances, toys, handicrafts, and dried food.
The market is located on Soi Wanit 1, a small alleyway running parallel to Chinatown's main Yaowarat Road. The shops and stalls aren't only restricted to this walkway, as there's plenty more action to be found in the surrounding alleys. It's a good idea to set aside a couple of hours to fully cover the area.
Cheap street food is another reason to visit Sampeng Lane Market in Bangkok. The main Yaowarat Road is lined with Thai Chinese restaurants, as well as street stalls selling moo ping (BBQ pork skewers), kanom buang (crispy tacos with sweet filling), mango sticky rice, fish cakes, spring rolls, and sangkaya (coconut ice cream sandwich).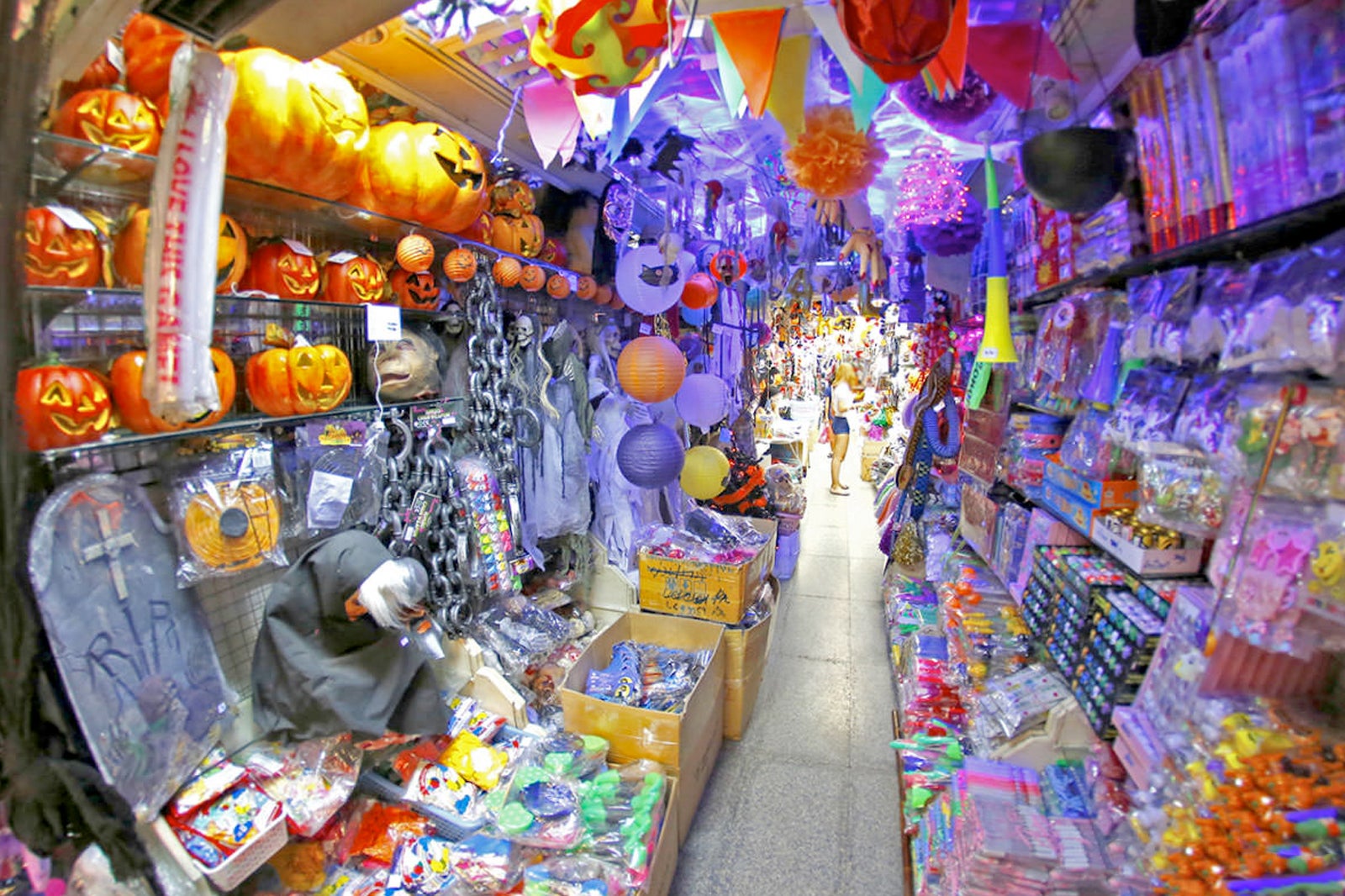 Sampeng Lane Market in Bangkok
Location: Soi Wanit 1, Yaowarat, Samphanthawong, Bangkok 10100, Thailand
Open: Daily from 8am to 6pm (hours vary)
Back to top